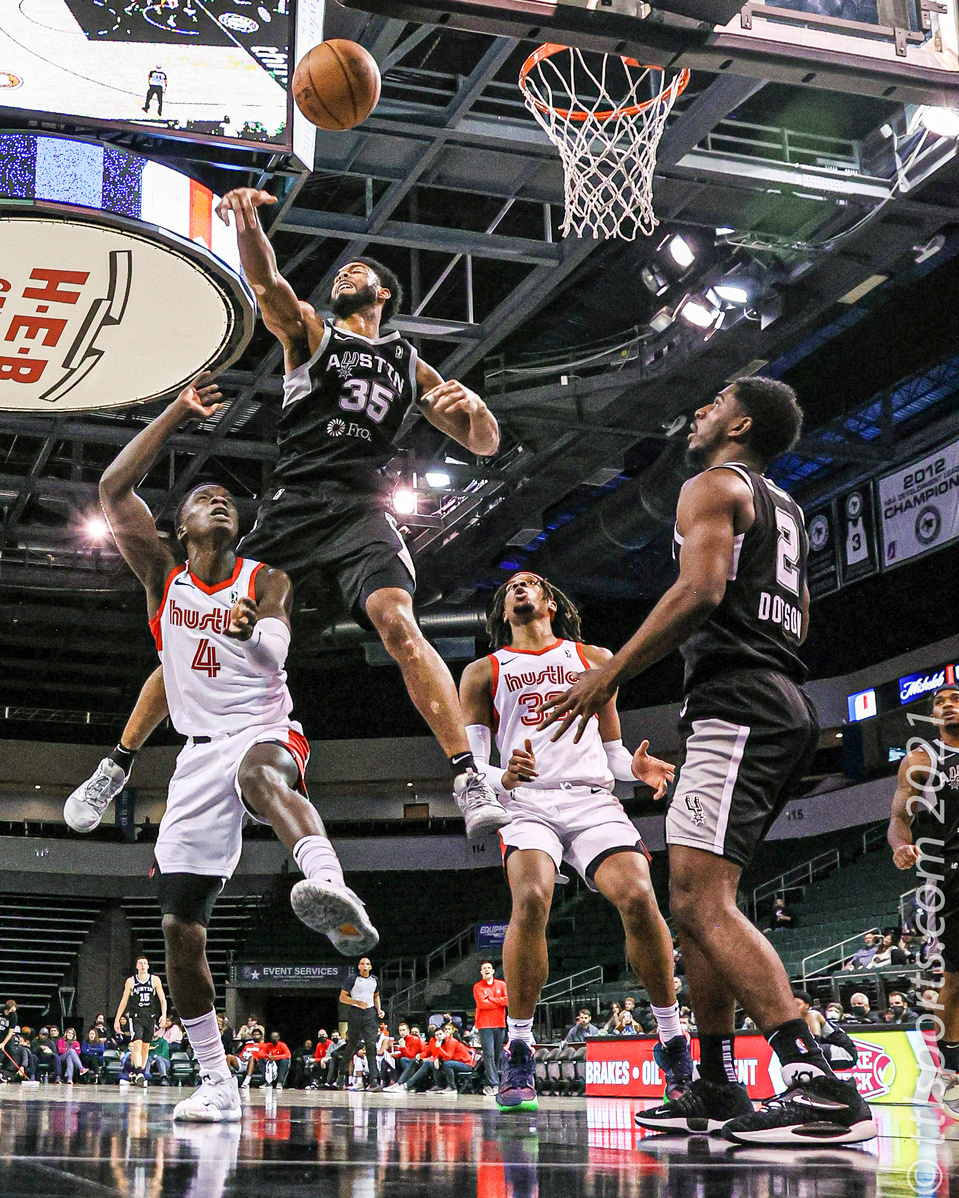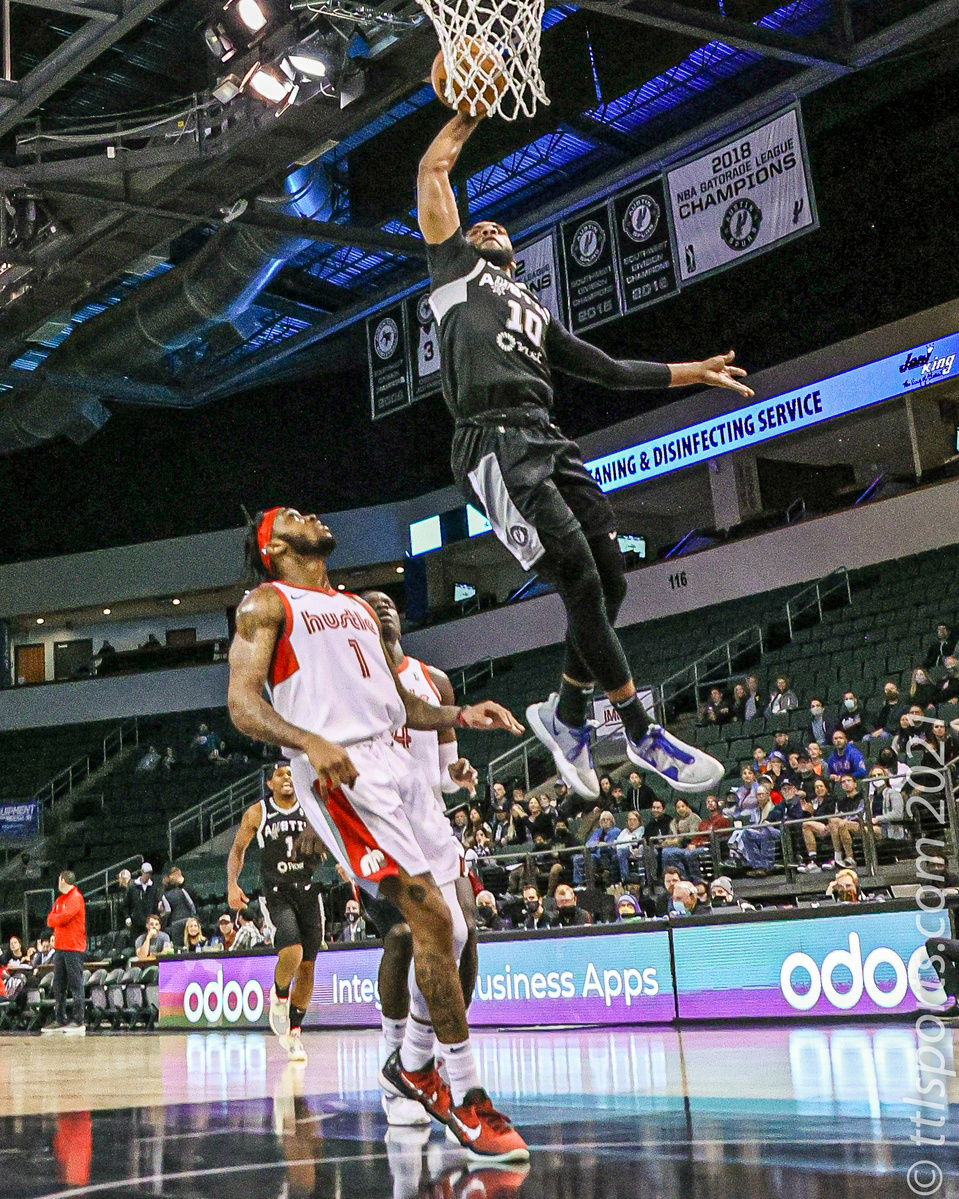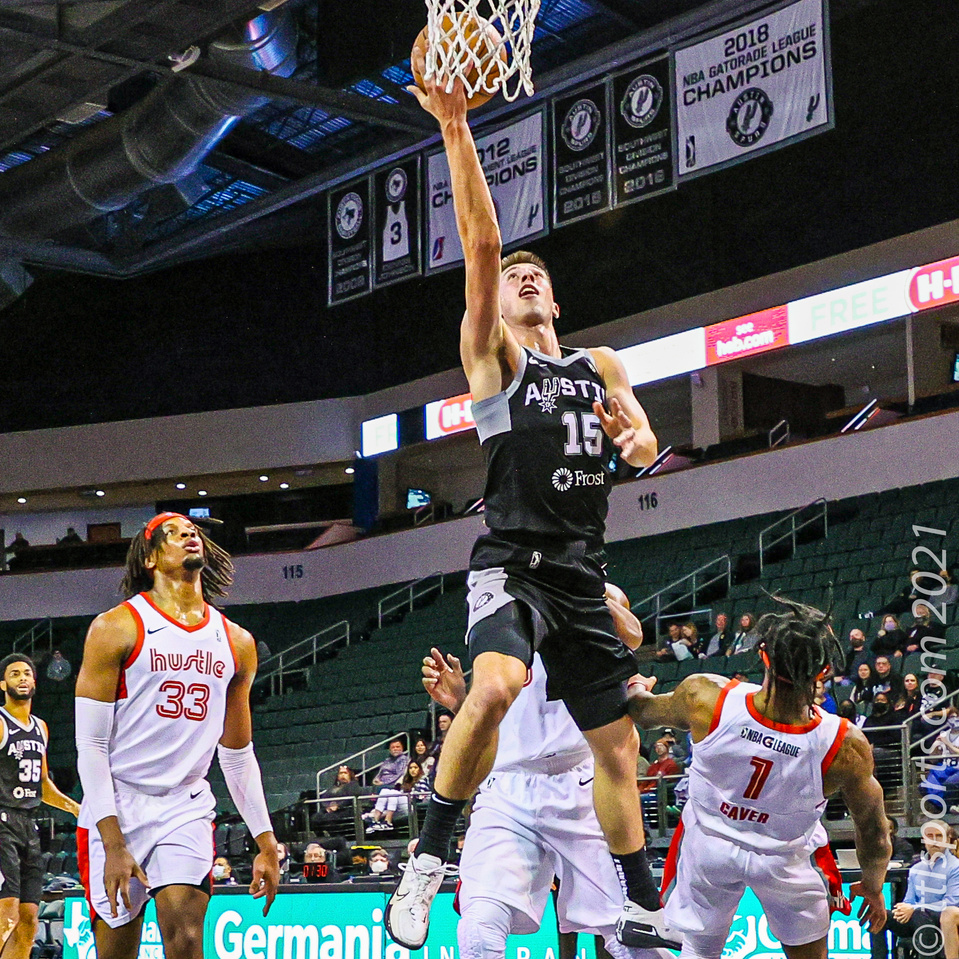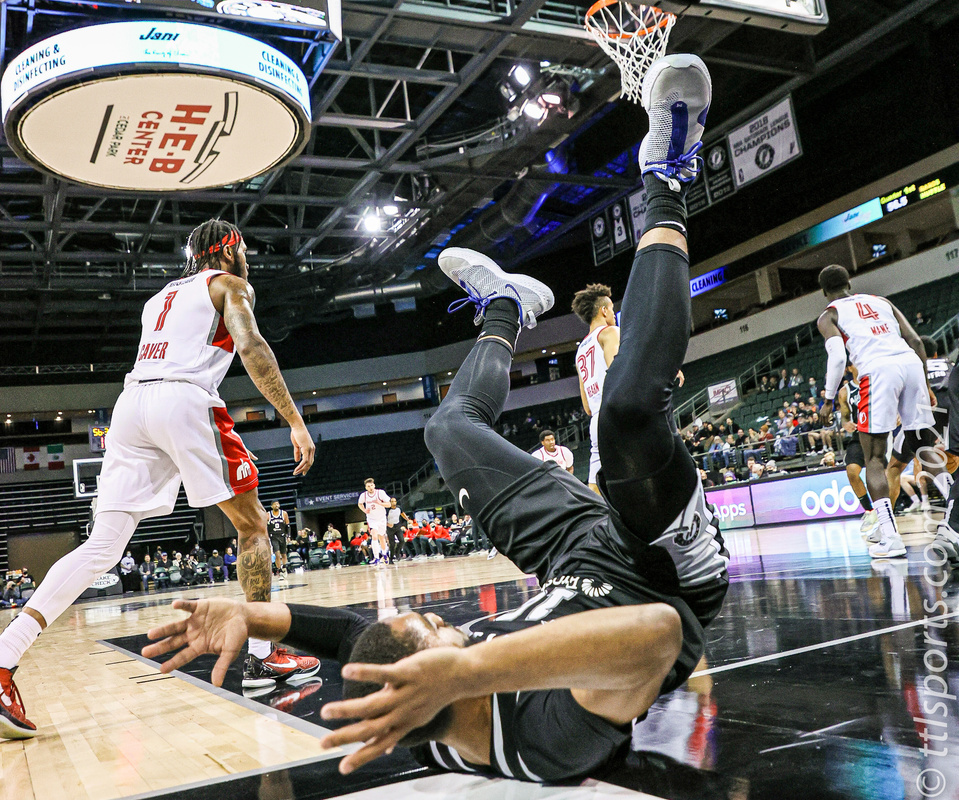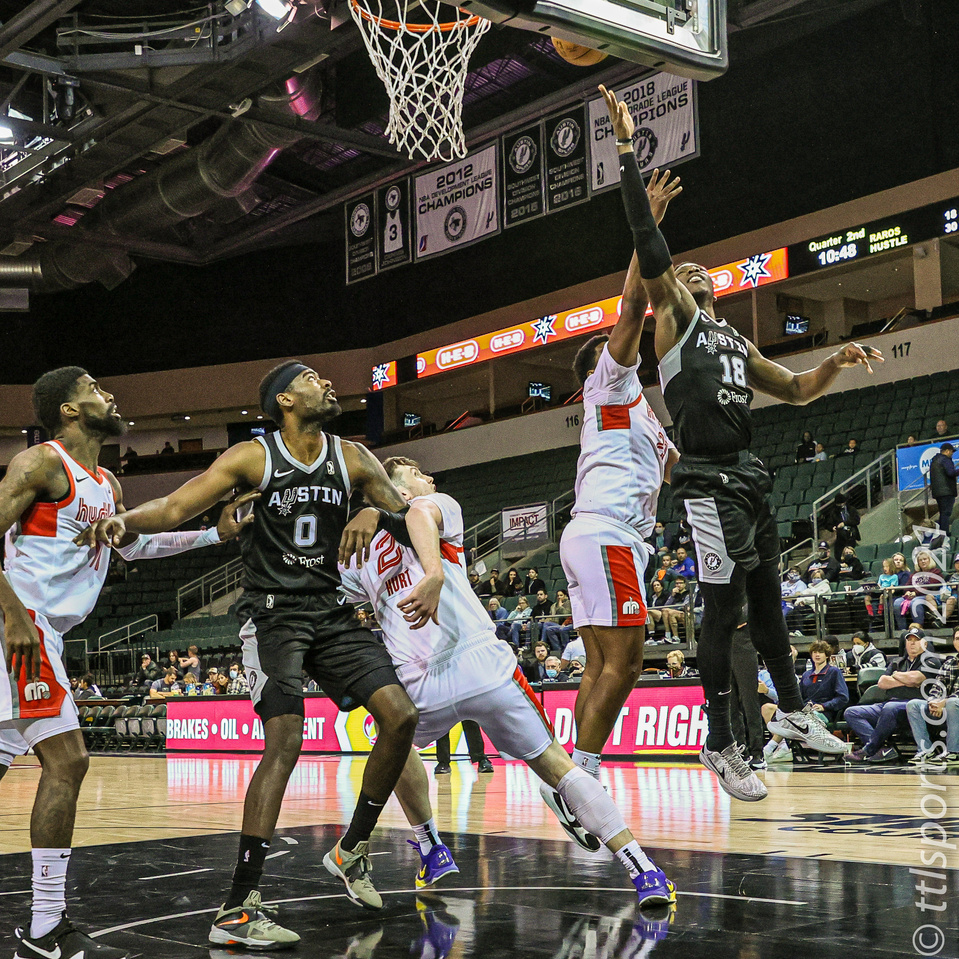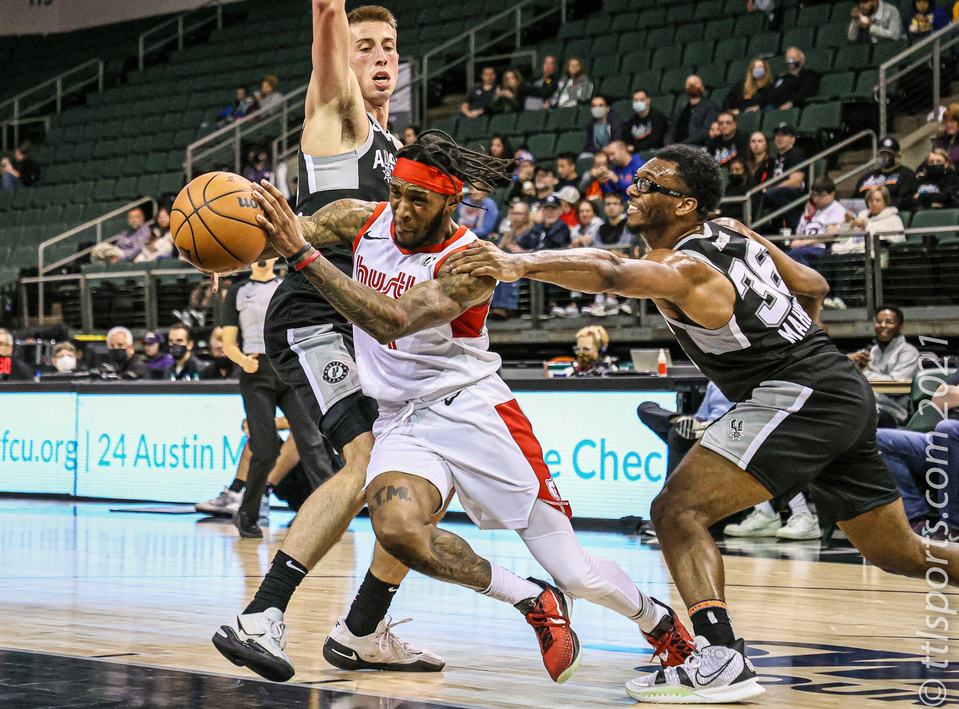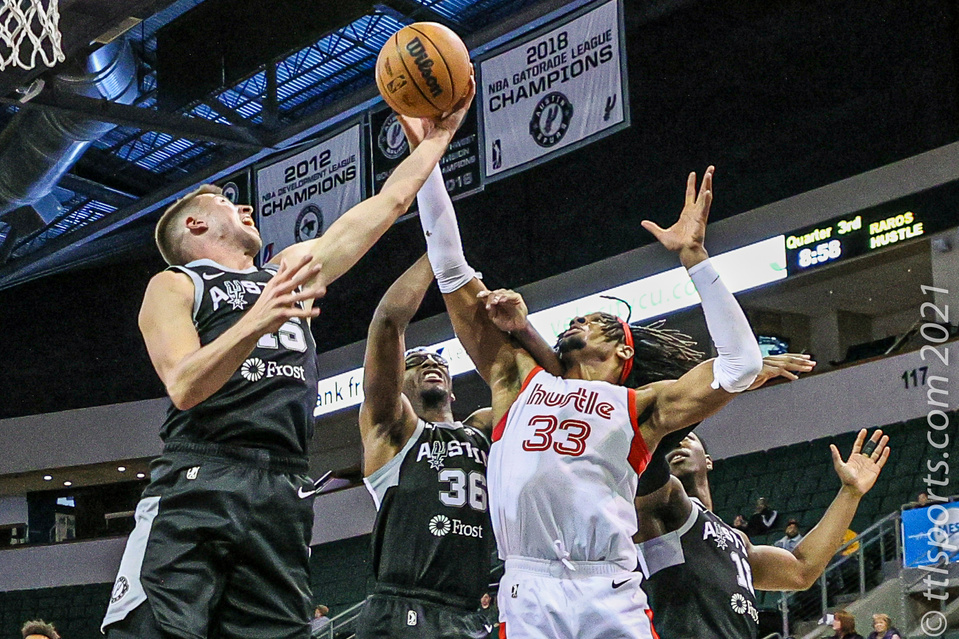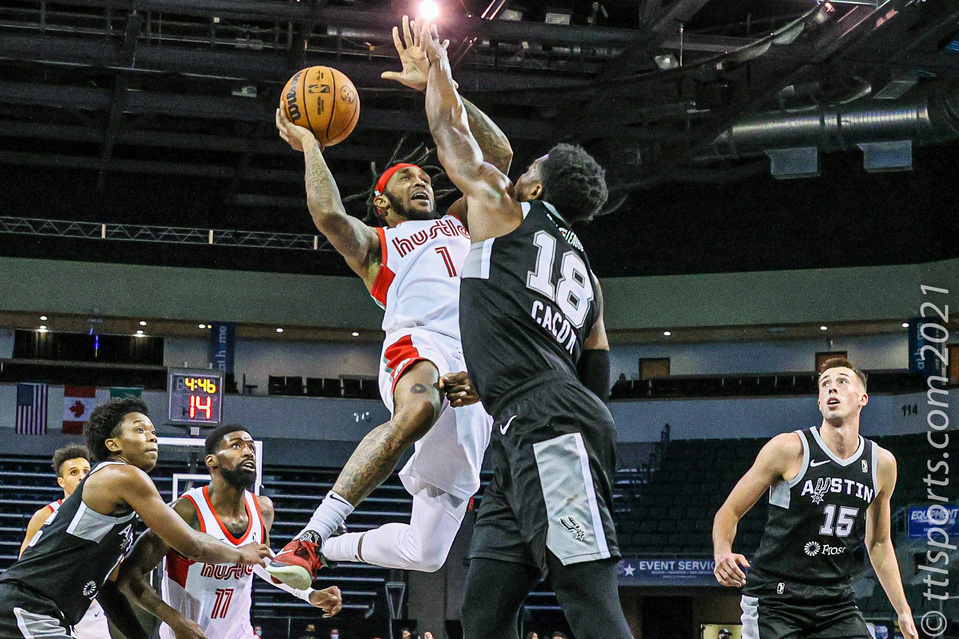 It was "second verse, same as the first" for the Austin Spurs (2-4) as they took on the Memphis Hustle (4-2) in the second game of their series. Austin, who suffered a bad loss in game one, plumbed new lows with an embarrassing loss in game two, 108-78.
A much closer contest was expected with the return of San Antonio Spurs assignee Josh Primo and two-way player Joe Wieskamp. Unfortunately, the mojo from San Antonio Spurs players Dejounte Murray and Derrick White in the stands did not rub off.
Offensively Austin stank, converting on only 32% of field goal attempts and an abysmally low 16% on three-points attempts. Conversely, Memphis hit 48% of field goals and 33% of tries from distance.
Unlike the night before, Memphis dominant the game from tip-off to final buzzer, never trailing and sequentially building upon their lead throughout the game. And as good as Memphis played from period to period, Austin played as badly from period to period.
As in the previous game, Austin played like a playground pickup game where each player tried to be the hero, were Memphis played as a team. This was especially evident in the horrifically low number of assists (12).
Austin was led by Josh Primo with 18 points. The only other area of pride in Austin's performance was the three blocked shots by Nate Renfro in 21 minutes on the court.
Six Hustle player scored in double-digits, led by Freddie Gillespie with 21 points. Ahmad Caver finished with a double-double, 18 points and 10 rebound.