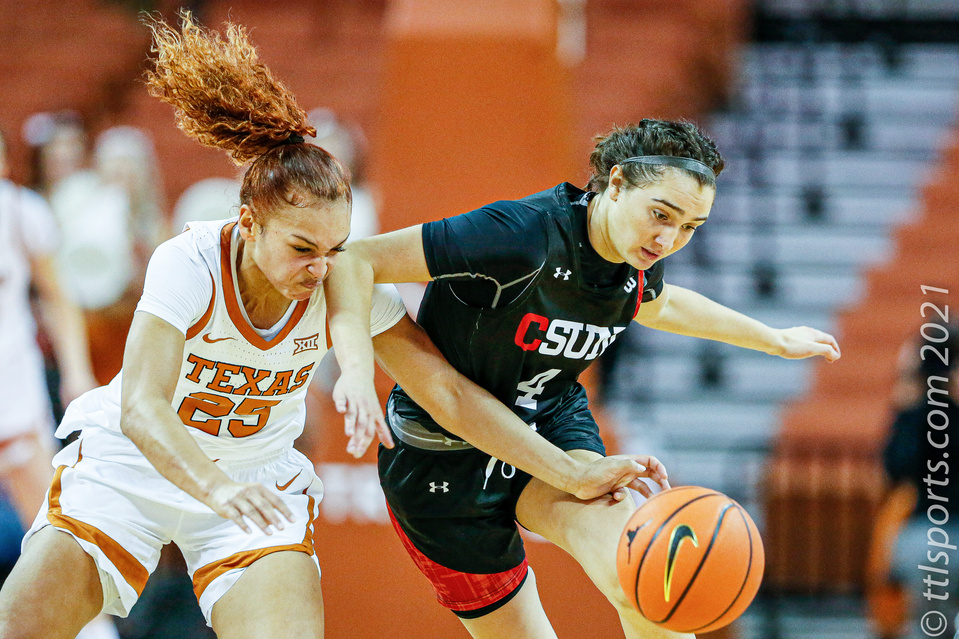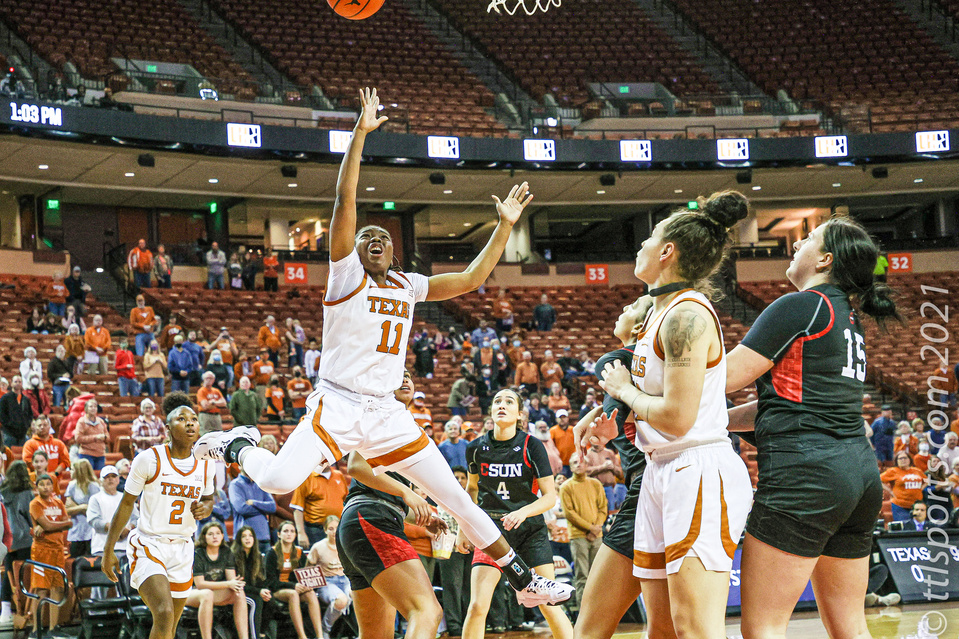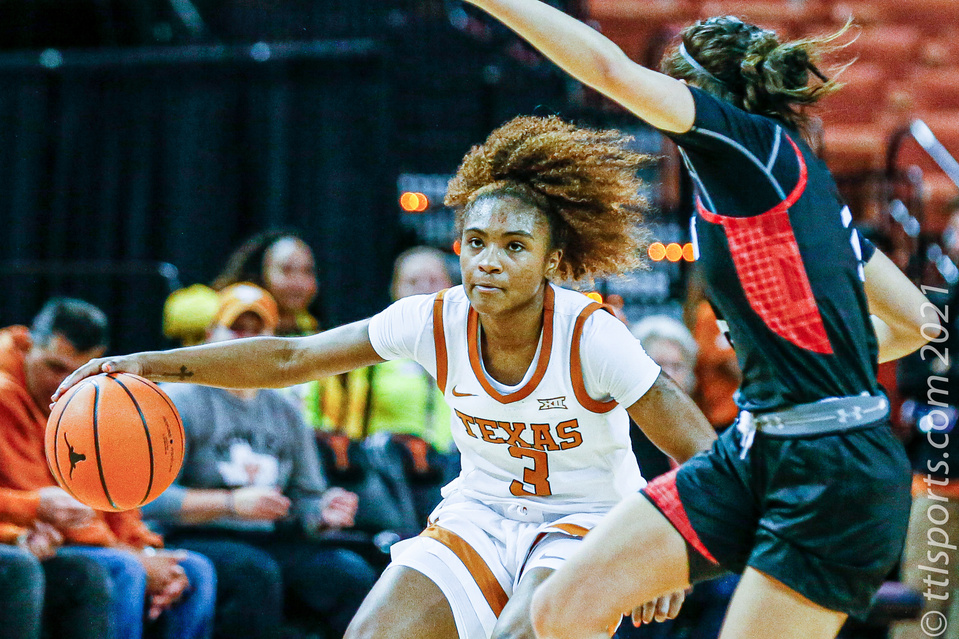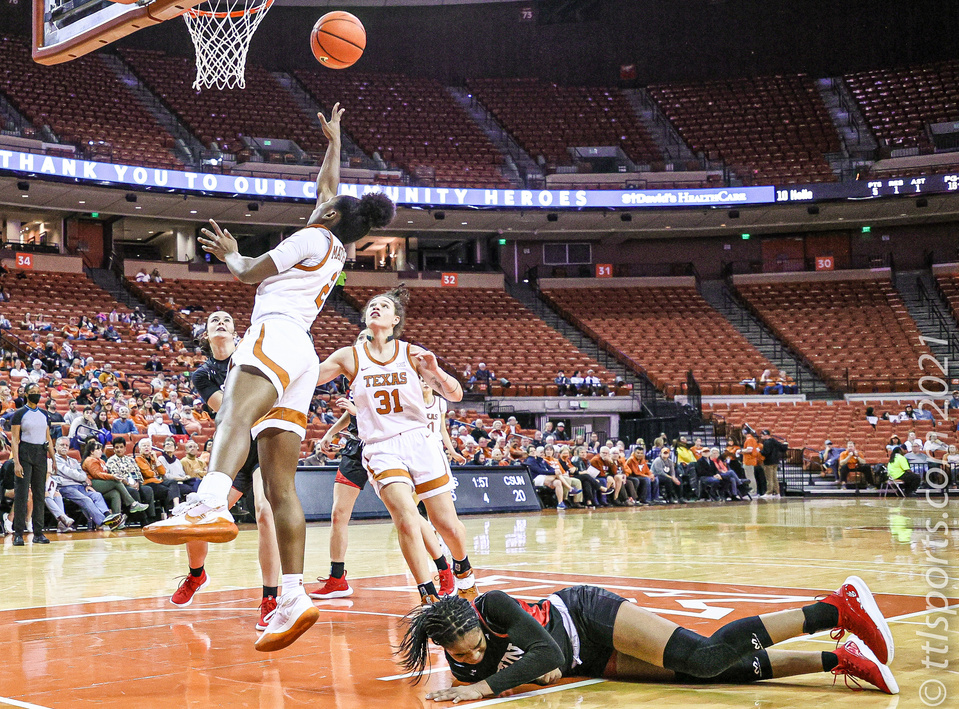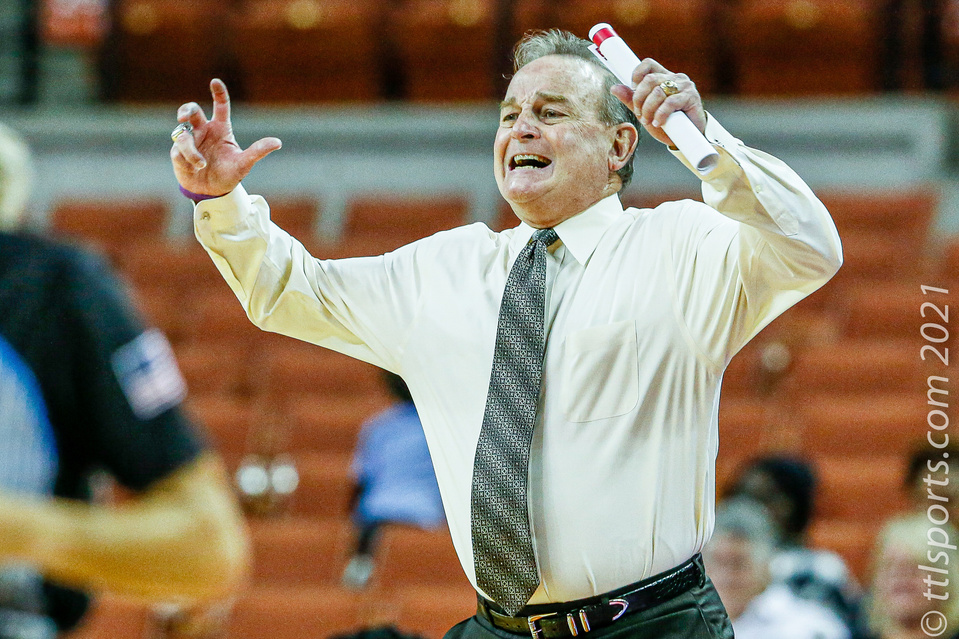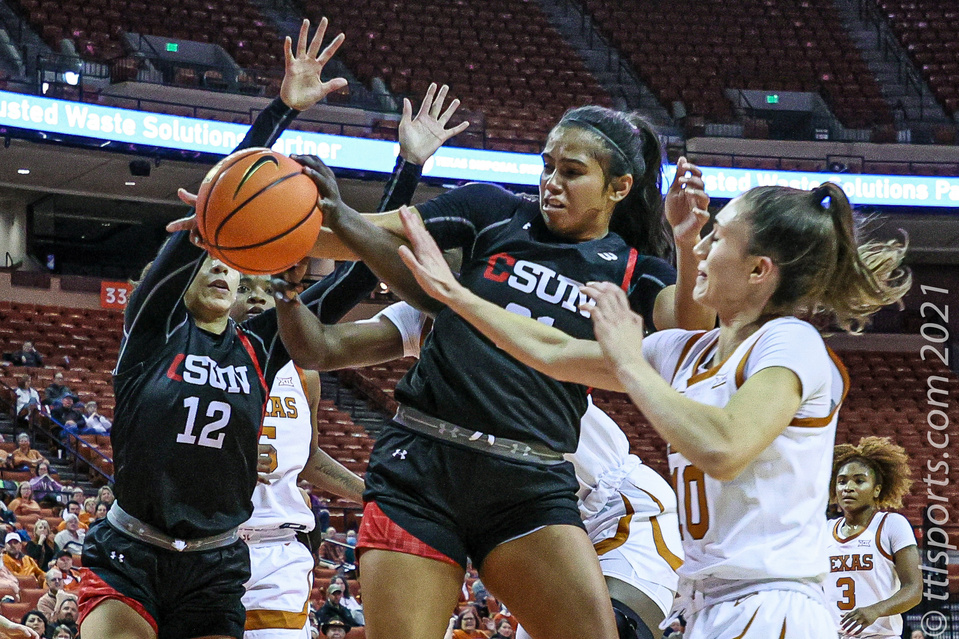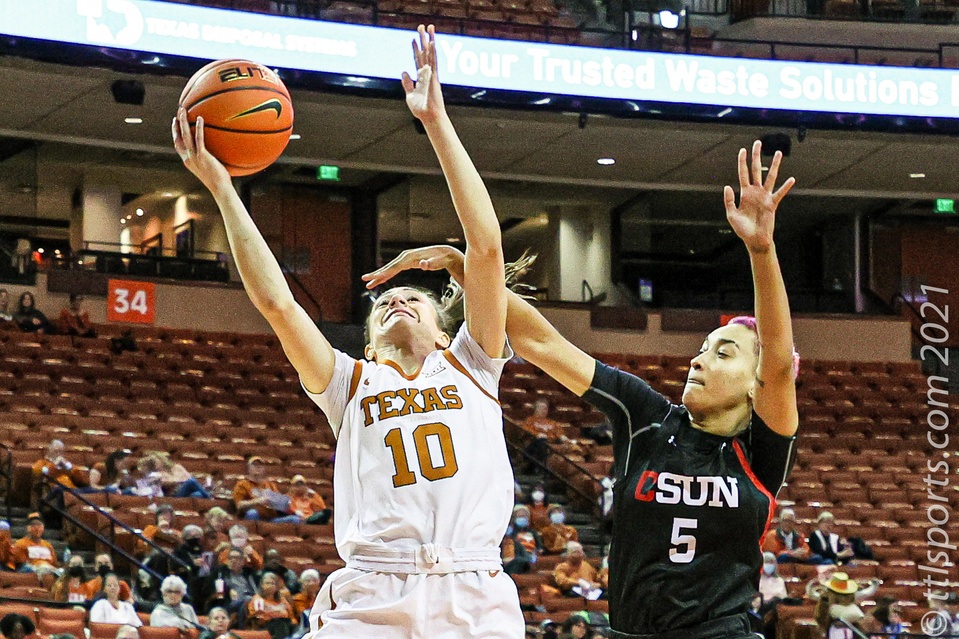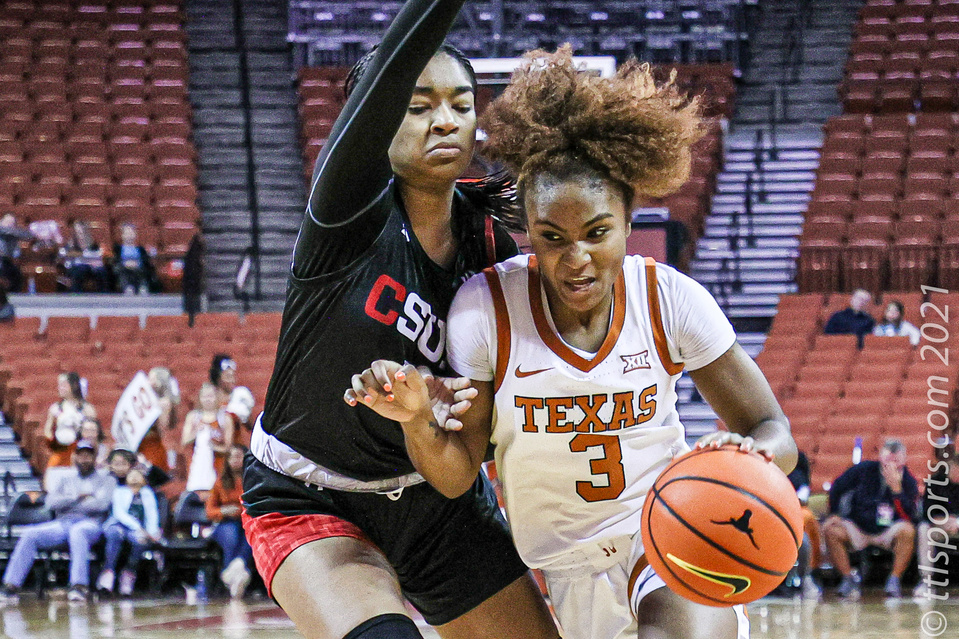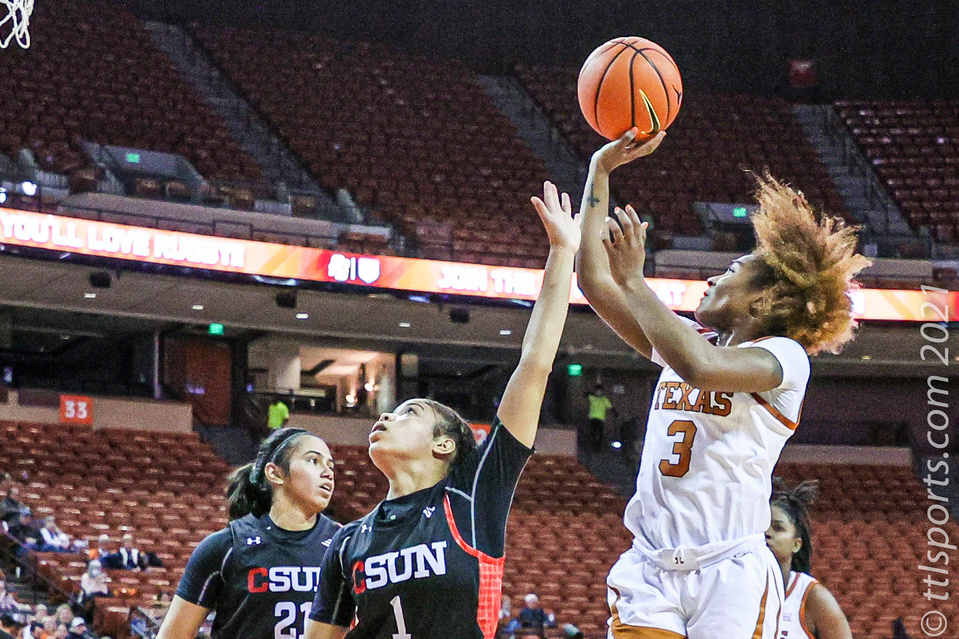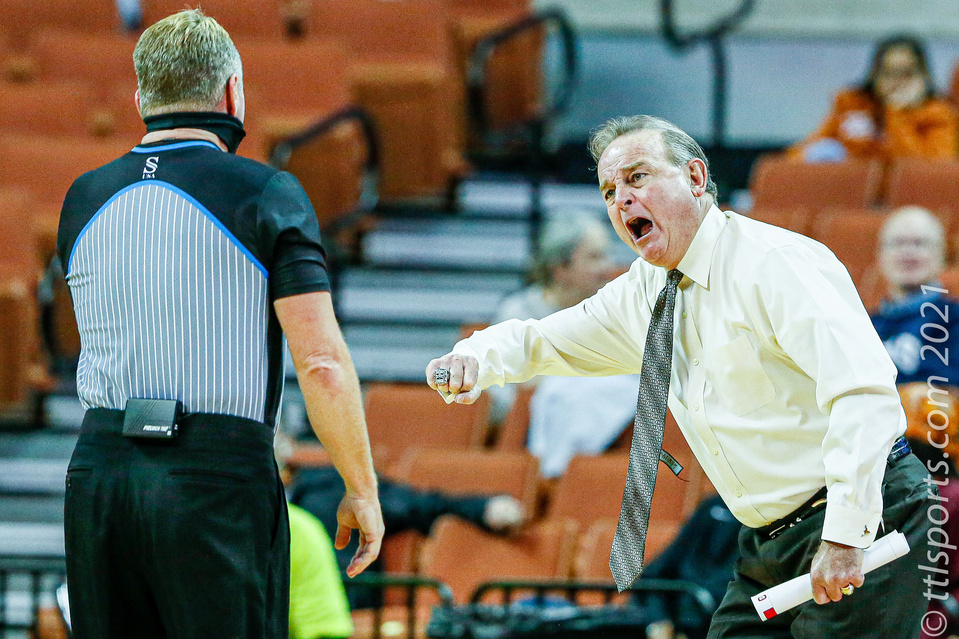 California State University Northridge (CSUN) acting head coach Carlene Mitchell first caught University of Texas Longhorns head coach Vic Schaefer off guard, then caught his team off guard. The tactics worked for the first four minutes, then it was all downhill.
Schaefer looked very unsettled, waiting for Mitchell to enter the court before the game. As we have learned, Schaefer likes doing things to plan, and appeared disturbed that Mitchell was late. Mitchell, however, entered via the home team's entrance, surprising him both by the appearance and by her burnt-orange blouse.
The Longhorns were also surprised as they faced a battle-hardened CSUN team, having already face ranked Arizona and UCLA this season. The Matadors led 7-0 for the first four minute, after which Texas never looked back. Texas built a 40-27 lead at the break, but committed 14 turnovers at the same time.
'Just really played miserable in the first half. I was very disappointed at halftime," said Schaefer. "I spent most of the first half or all the first half conveying my disdain for our lack of energy and effort."
The Longhorns pulled away in the second half, outscoring CSUN 43-17 through the final two periods. Texas finished the game shooting 47 percent (31-of-66) from the floor and shot a season-best 73.9 percent (17-of-23) from the free throw line.
"I'm disappointed in our effort and our energy. At the same time, I'm always happy with the win," Schaefer said. "I thought the second half was so much better."
Sophomore forward Deyona Gaston led the team offensively with a career-high 19 points and went 9-of-11 from the field. Senior Audrey Warren contributed 13 points on 4-of-5 shooting and was a perfect 5-of-5 at the free-throw line.
Joanne Allen-Taylor (12) and Shay Holle (10) were the others to finish in double figures. Holle's 10 points were a new career-best for the Austin native.
CSUN was led offensively by Jordyn Jackson and Rachel Harvey who finished with 11 points, respectively. Tess Amundsen led the team on the glass with five rebounds.