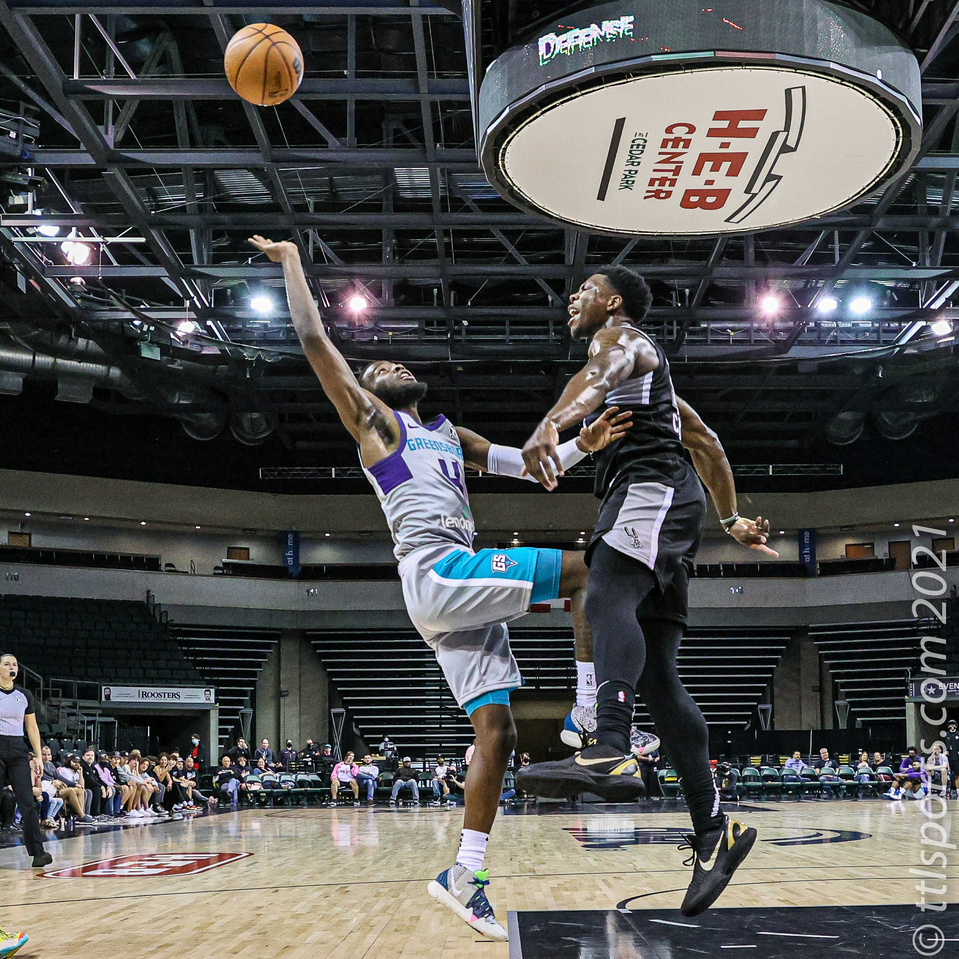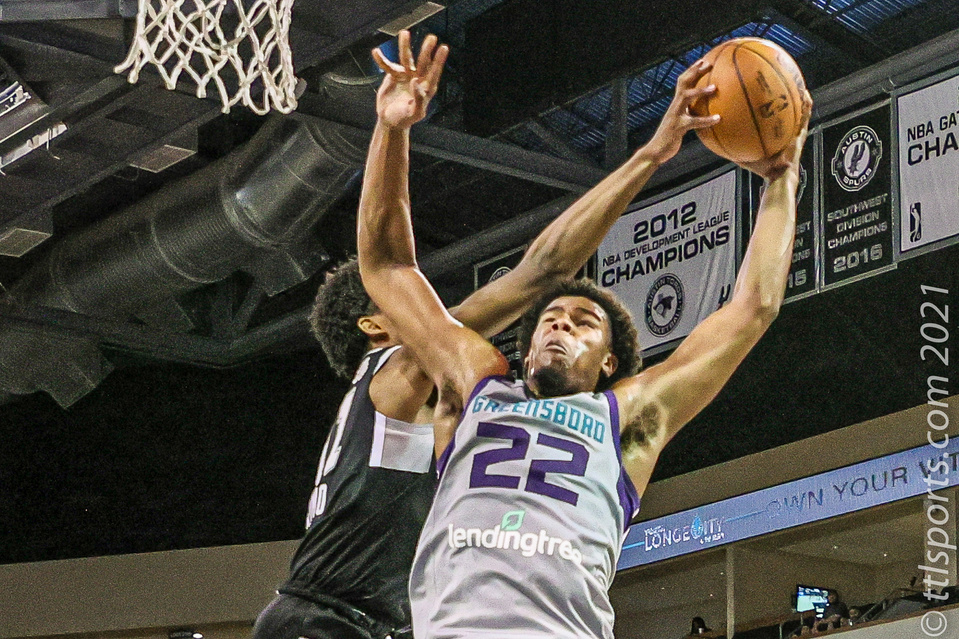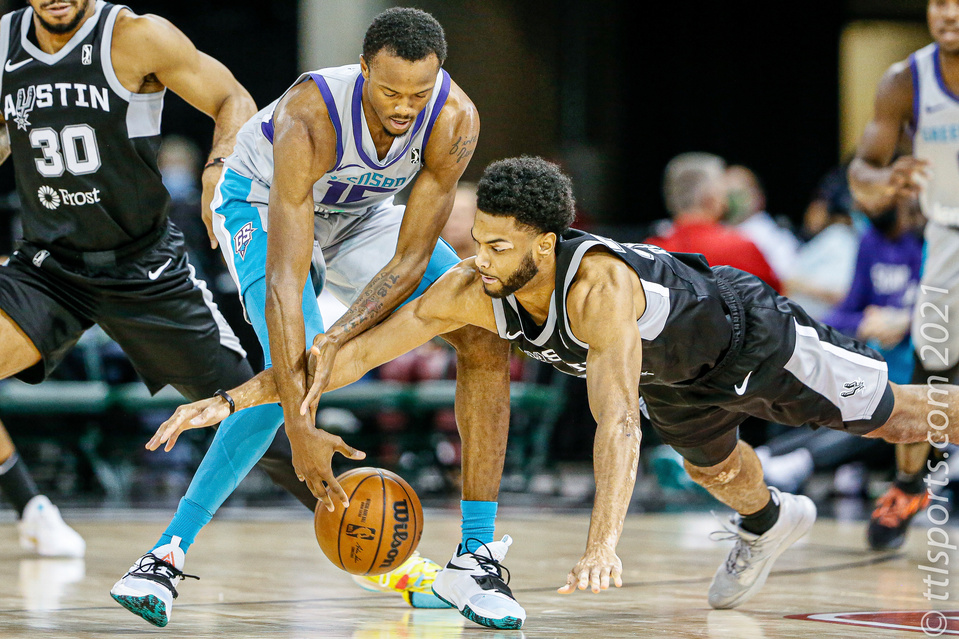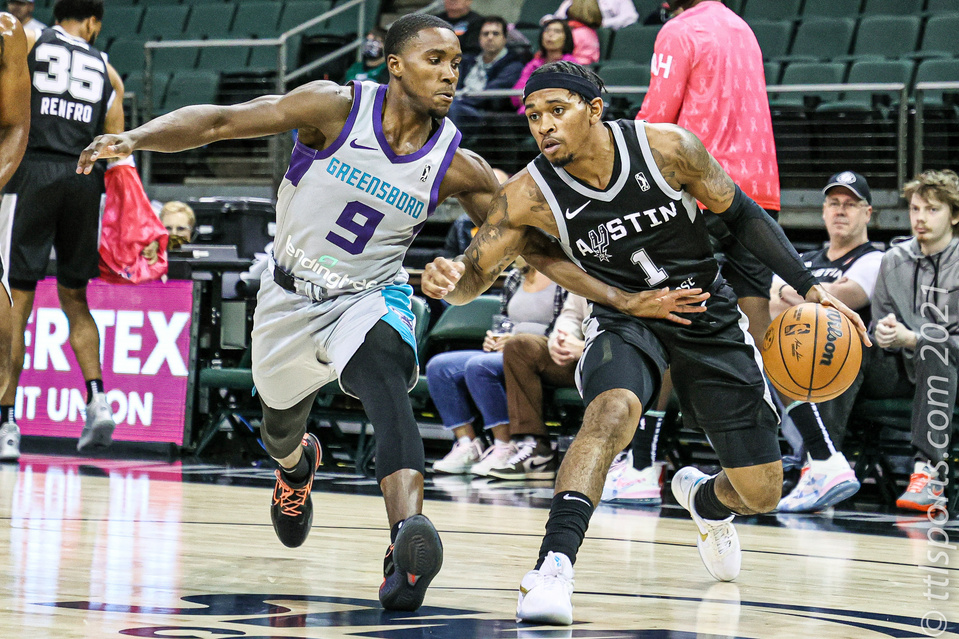 The Austin Spurs were their own worst enemies in the first half of their game against the Greensboro Swarm. But Austin overcame a ten-point deficit to tie the game at the buzzer and went on to defeated the Swarm 108-105 in double overtime.
Austin played sloppy basketball in for the first 24 minutes, hitting only 42% of their shots from the floor and 21% from beyond the arc. Austin was plagued with mistakes like dribbling on their own feet and off-target passes. Greensboro didn't play stellar basketball, but good enough to take a ten-point lead into the locker room at the break.
The Spur's quality of play didn't change in the third period, but the Swarm's play did, dropping to Austin's level. Greensboro's lead narrowed to seven points at the end of three quarters.
Austin must have sensed the urgency, and the support to the fans, and rallied in the final frame. Two-way player Joe Wieskamp led the fourth quarter surge with 14 points including the game-tying basket as time expired. The team shot 55% from the floor and 57% from distance in the period.
The Spurs were led by Devontae Cacok, with 24 points and 18 rebounds, Wieskamp, with 22 points and 6 rebounds, and San Antonio Spur assignee Jos Primo, with 19 points and 9 rebound. Damean Dotson (10 points), Jaylen Morris (13 points) and Kaleb Johnson (12) points each scored in double digits. The team exceeded the "good teamwork" threshold of 20 assists by five.
The Swarm were led offensively by Vernon Carey, Jr., with 22 points, Jame Bouknight, with 20 points, and Jalen Crutcher, with 17 points. Kai Jones notched at double-double with 15 points and 11 rebounds.