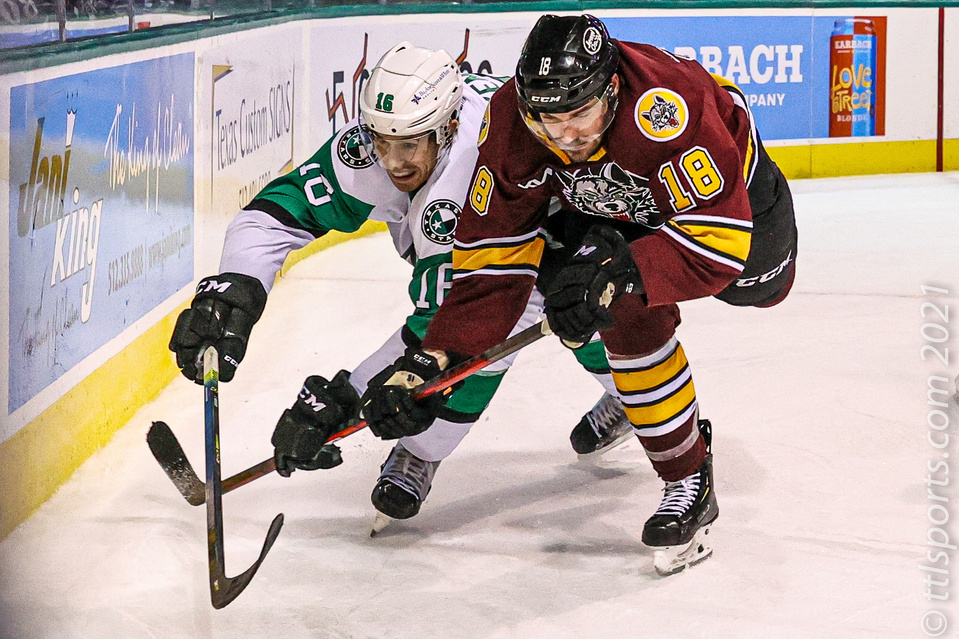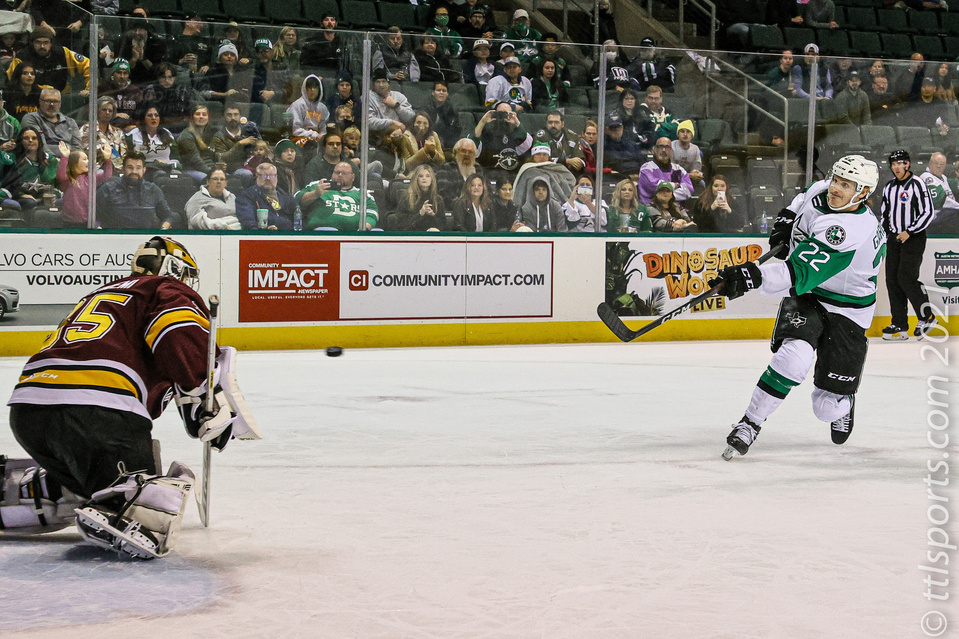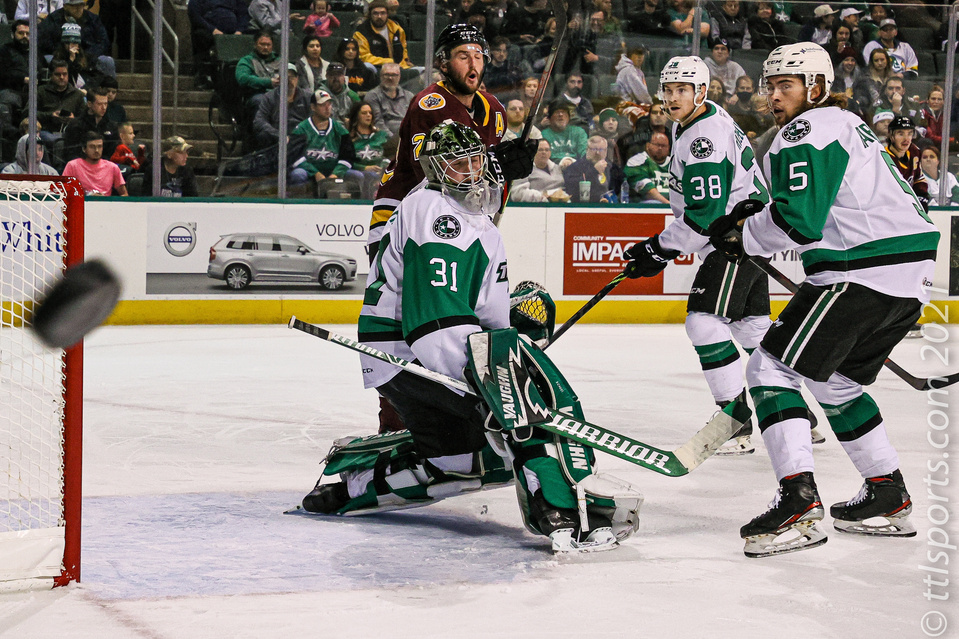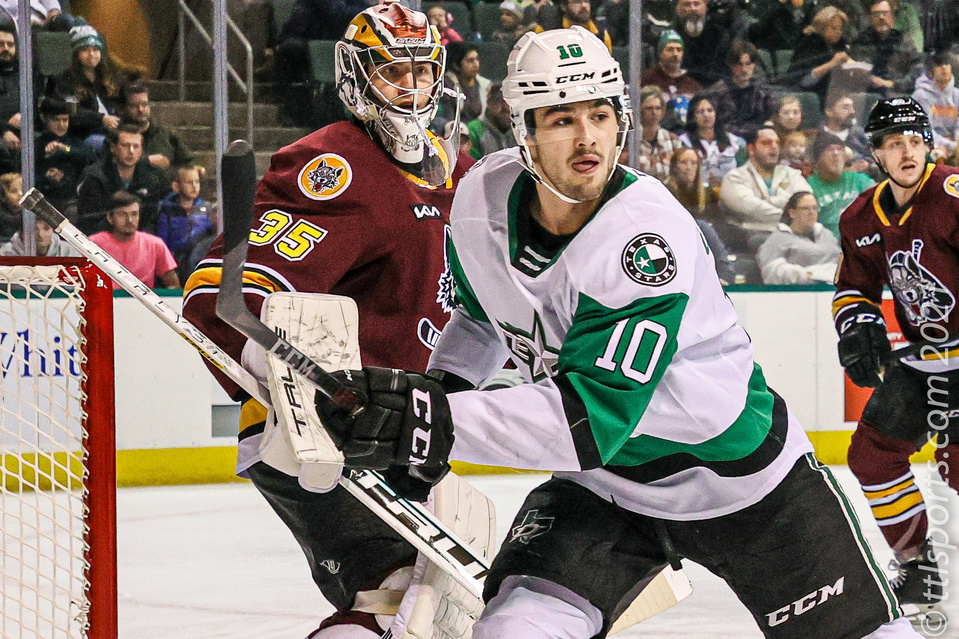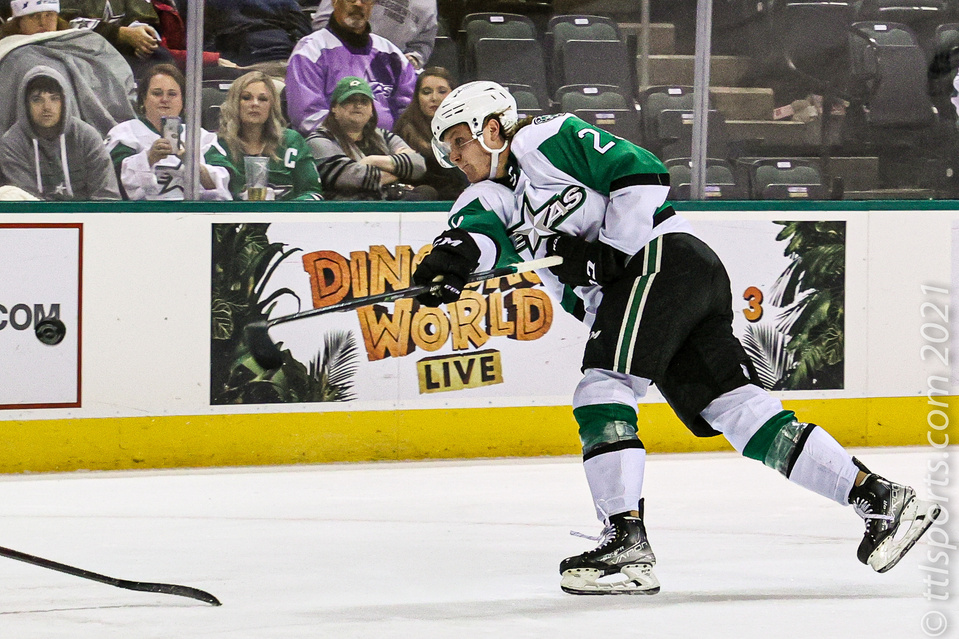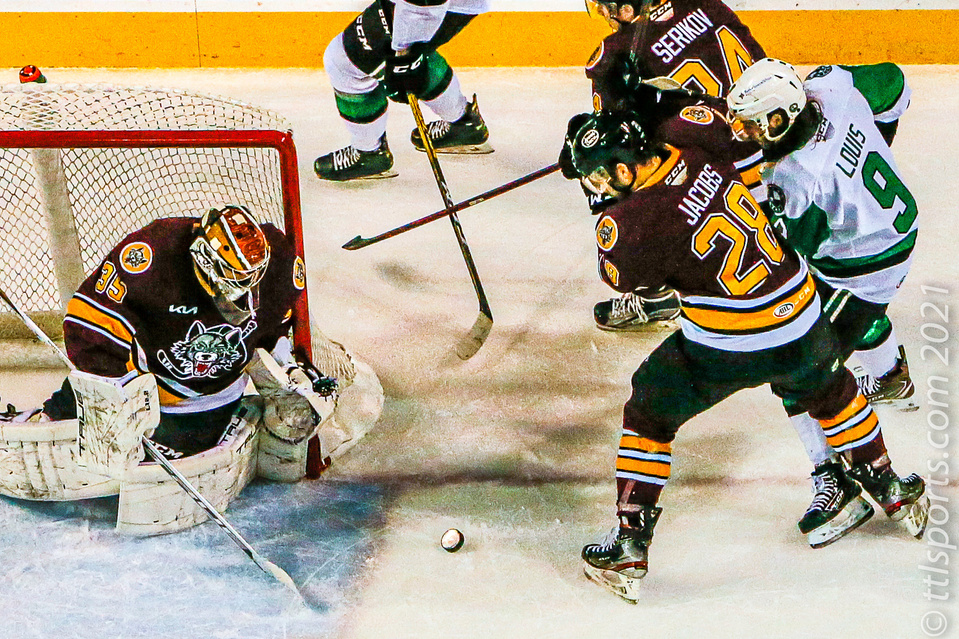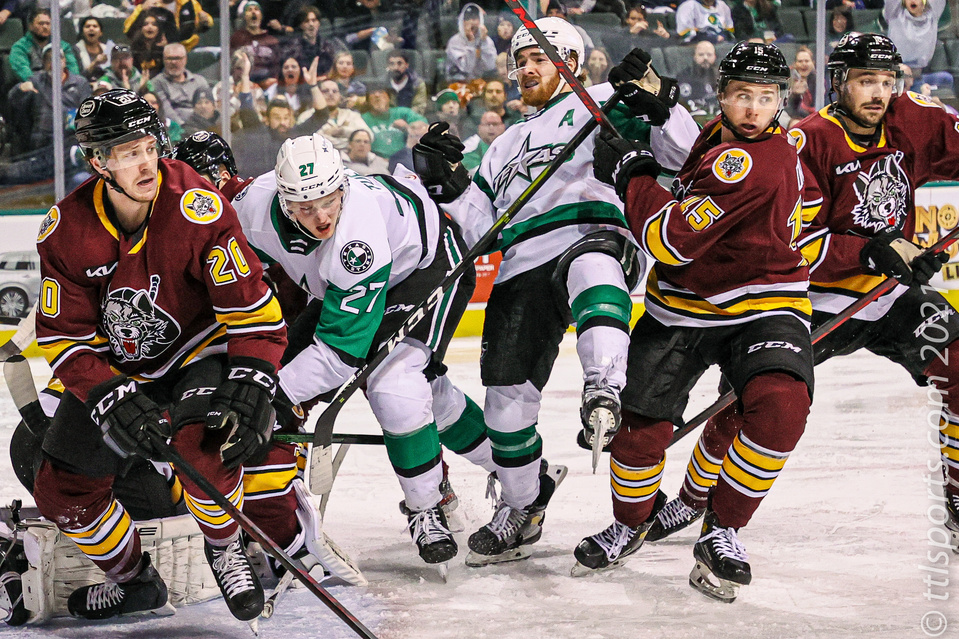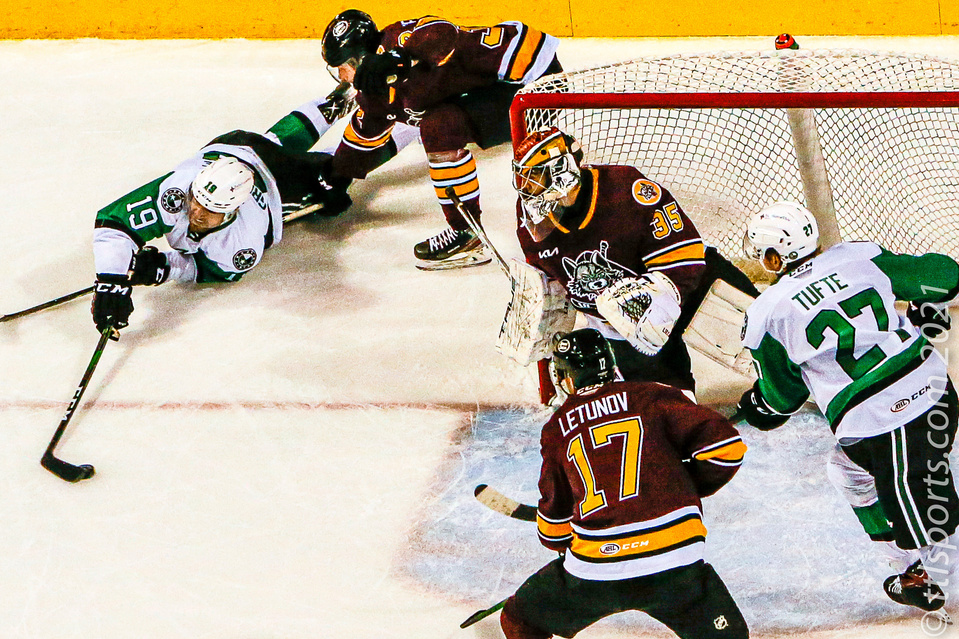 For the second time in three games the Texas Stars have suffered an embarrassing loss to the Chicago Wolves. Sunday's 7-4 drubbing made it clear that Stars head coach Neil Graham knew the questions, but not the answers. This is what he had to say…
The Stars had four penalty kills in second period. What affect did it have on the game?
"Taxing on your killers. Gets you out of rhythm. Puts you under pressure and under stress. It's hard to play the game fast and offensively minded," said Graham. "I don't think that was the changing point…. There were some other things that occurred."
What's impact of not scoring when you had a 5-on-3 power play?
"You need to score 5-on-3. Its more frustrating when you don't execute or get your looks. We had several looks."
After a weekend like this, what do you?
"We have to stay to what we want to do here. We're here to develop. We're here to get better as a hockey club. We have a long way to go in both. That's part of our job and that's part of the player's job as well."
"We have to find a way to get better in certain areas of our game. We'll address that as a group," said Graham. "We have to get back to work. We have to find a way to play more consistently on a nightly basis."
"We have to find a way to find more consistency from shift to shift, period to period, and obviously that will help win the game."
As for me, there were too many "we have to finds" coming from third-year coach Graham.
So, what exactly happened on Sunday afternoon at the H-E-B Center?
The Stars got a quick jump on the Wolves with Ben Gleason's goal 44 seconds into the game.
The Wolves responded with five uncontested goals over the next two and one-half periods: two by Jack Drury, two by Stefan Noesen and a solo goal by Josh Jacobs.
Texas's only other goal came midway through the final period when Rhett Gardner netted a penalty shot. Chicago retaliated with goals by Andrew Poturalski and Spenser Smallman.
Special teams disappointed the Stars, failing to score on four power play opportunities, and allowing Chicago to convert two of seven man-advantage chances.
Texas goalkeeper Adam Scheel suffered the loss, allowing 5 goals on 25 shots. Scheel was replaced by Colton Point in the final 11 minute of the match, show gave up 2 goals on 6 shots.
Chicago net-minder Eetu Makiniemi earned the win, making 26 saves on 28 shots.