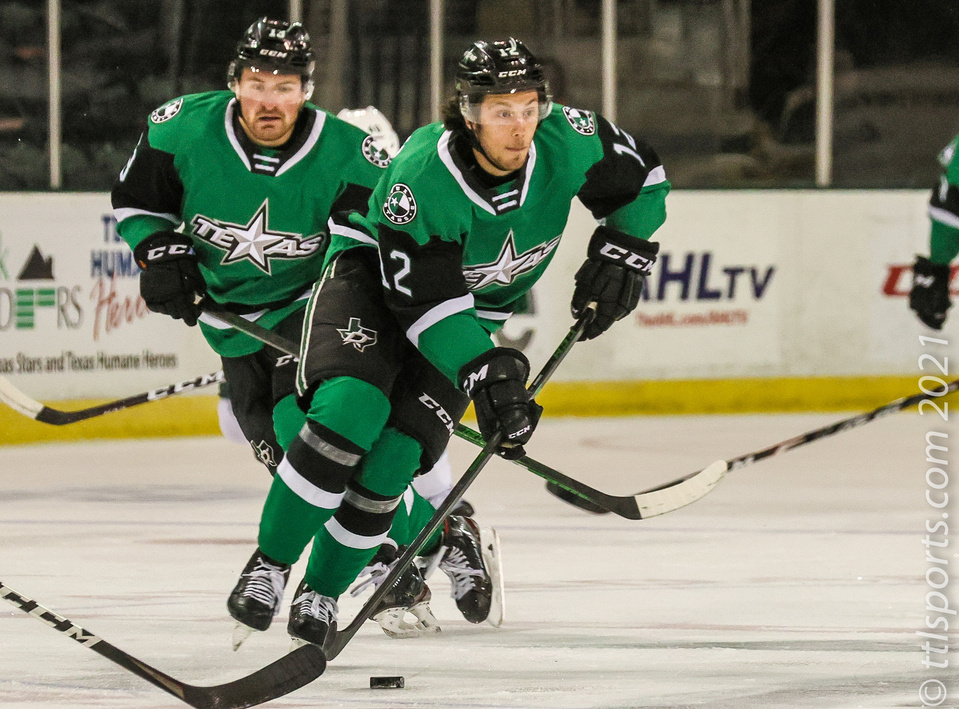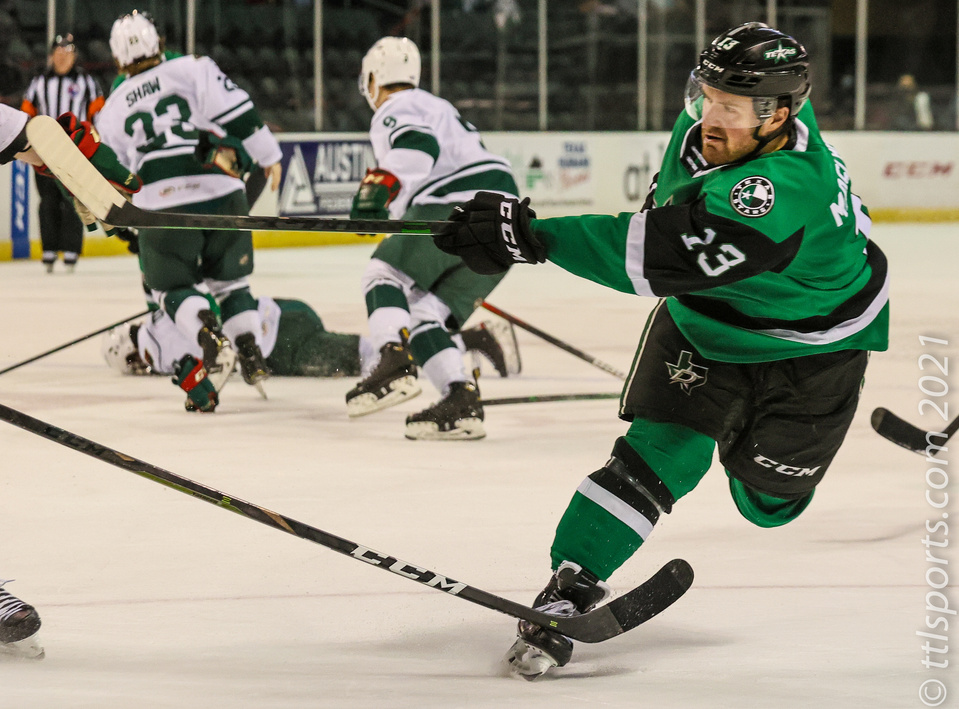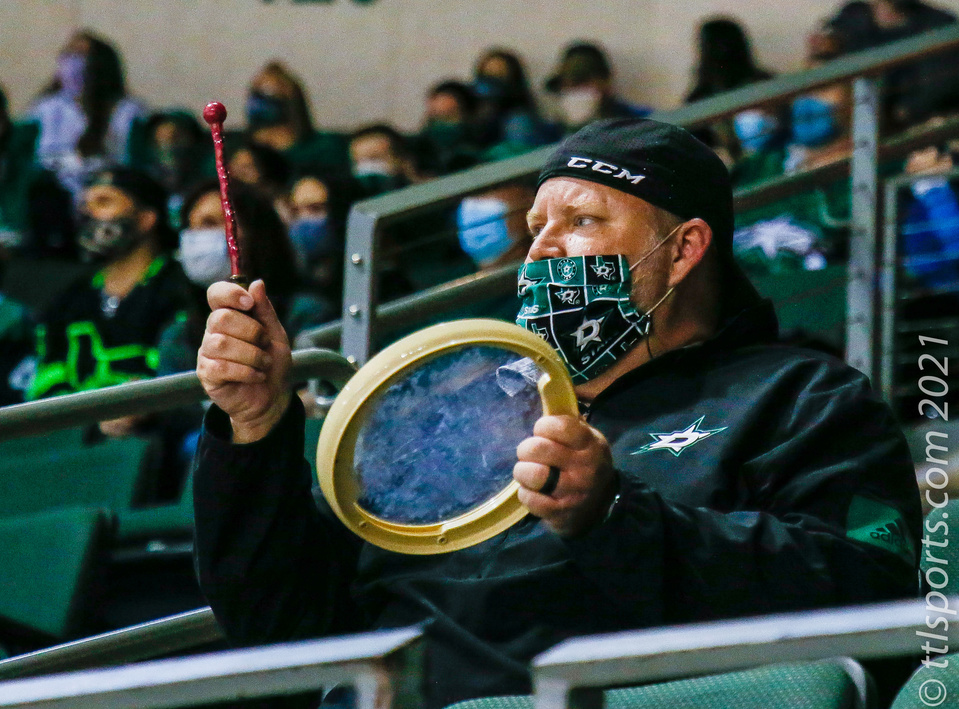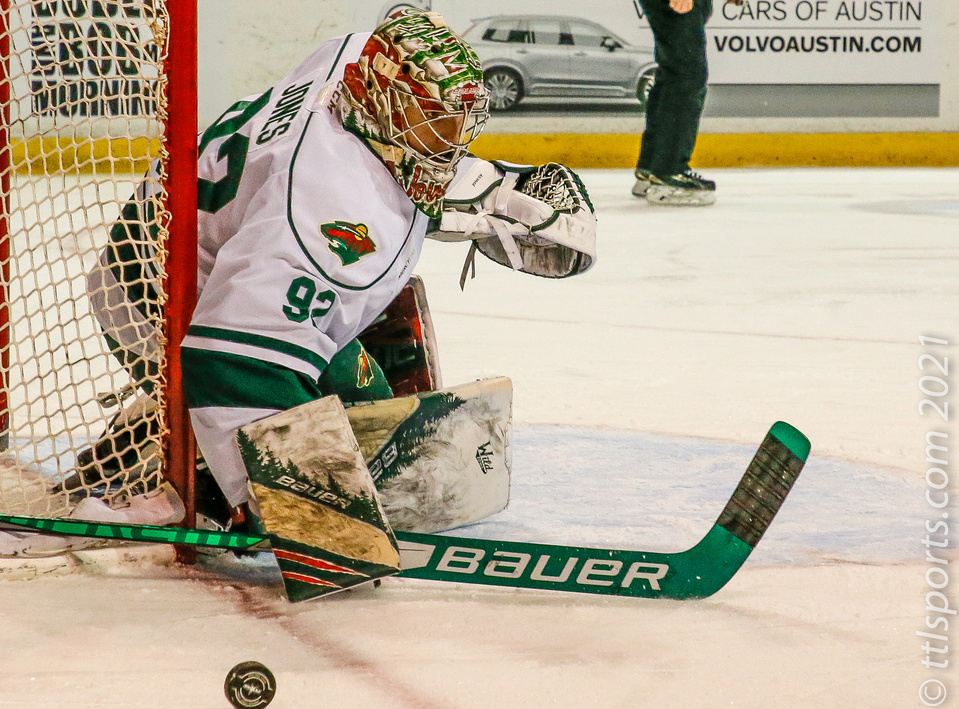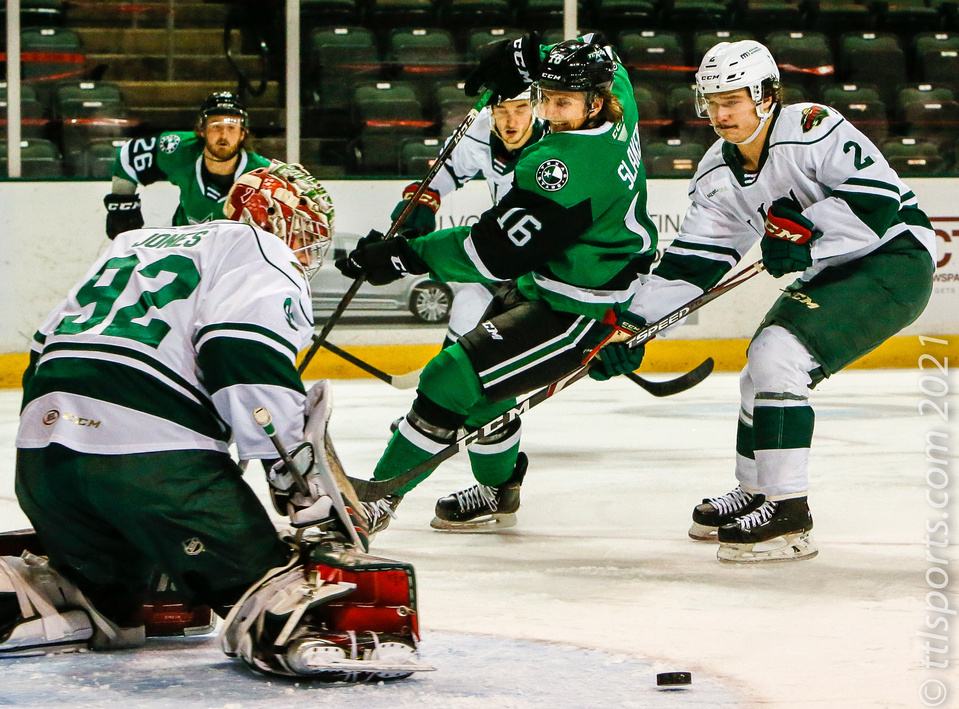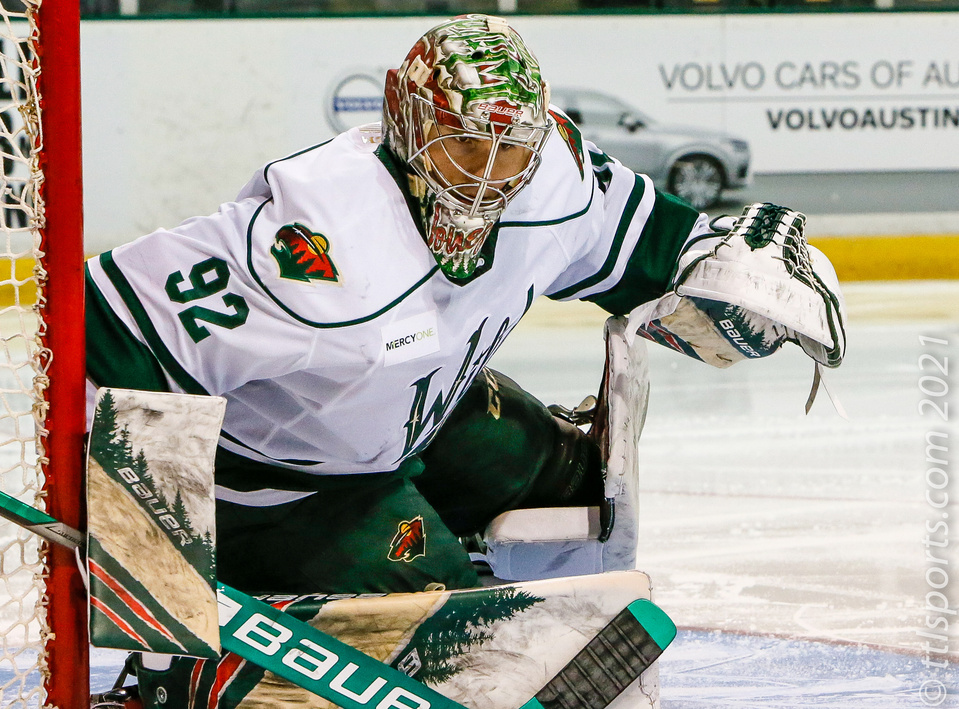 Frustration got the better part of the Texas Stars (10-8-2-0) as they fell to the Iowa Wild (7-9-3-0), 4-0, in game three of their series.
Emotion took the better part of play after Nick Porco of the Stars sustained a blindsided attack by Turner Ottenbreit. The attack was in retaliation for a hard check made by Porco against a Wild teammate.
Similar to prior the game, a fire storm of shots from the Texas Stars, most no closer than mid-faceoff circle, could not penetrate the Iowa Wild defense. Iowa goaltender Hunter Jones (3-7-1) played a perfect game between the post, stopping all 37 shots made by Texas.
Stars goal keeper Colton Point (5-3-1) appeared shaken by the assault. Point allowed 4 goals on 21 shots, and was replaced by Tomas Sholl 6 minutes into the final period.
A total of 86 penalty minutes were called in the game: 4 roughing calls, 10 fighting penalties, and 1 game misconduct. And like the previous game, special team failed the Stars, unable to convert on any of the eight power play opportunities.
"It was an emotional game," said Texas Stars head coach Neil Graham, citing the obvious.
Mason Shaw opened the scoring for the Wild early in the second period. Calen Addison followed for his fifth goal of the season a few minutes later. Connor Dewar and Jarrett Burton added to the Iowa lead in the third period.
"We created some grade-A scoring chances, but didn't finish it through," said Graham. "They (the Stars) came out on time. The only thing they lacked was finish."
Hoping to salvage a series split on Saturday night, Graham said, "If we can collect ourselves, take a breath, recognize our strengths, we can get right back to our identity, (and the) puck will find a way of start going in."