Rangers Take Astros in Alternate Training Site Exhibition
April 8, 2021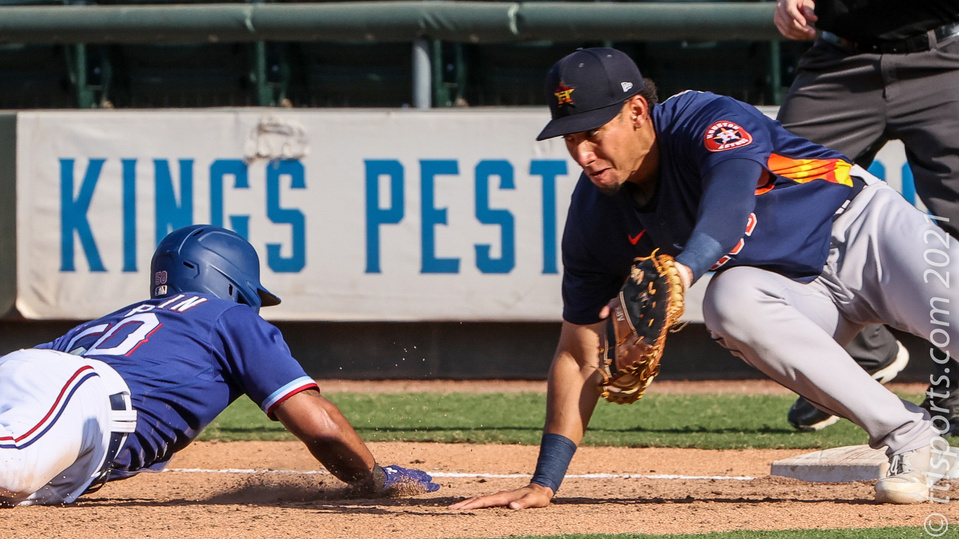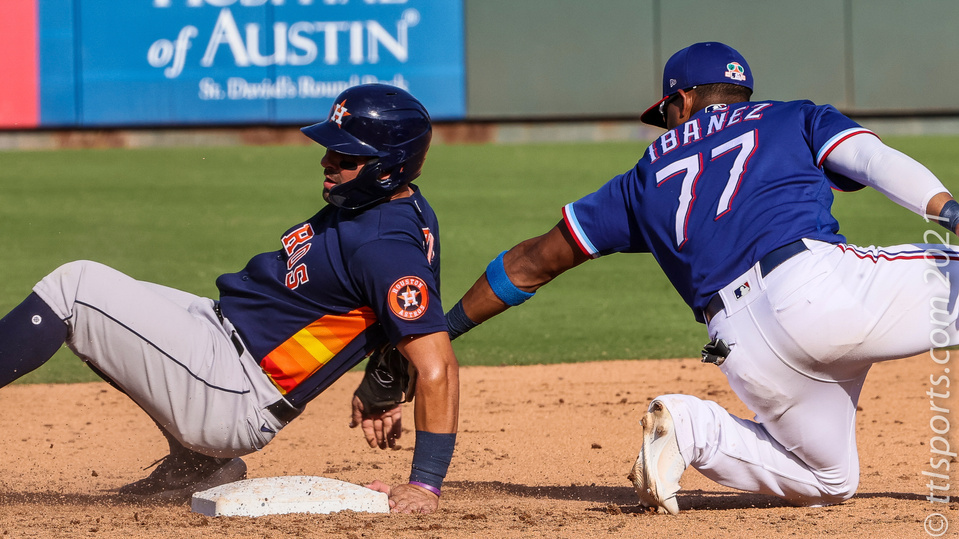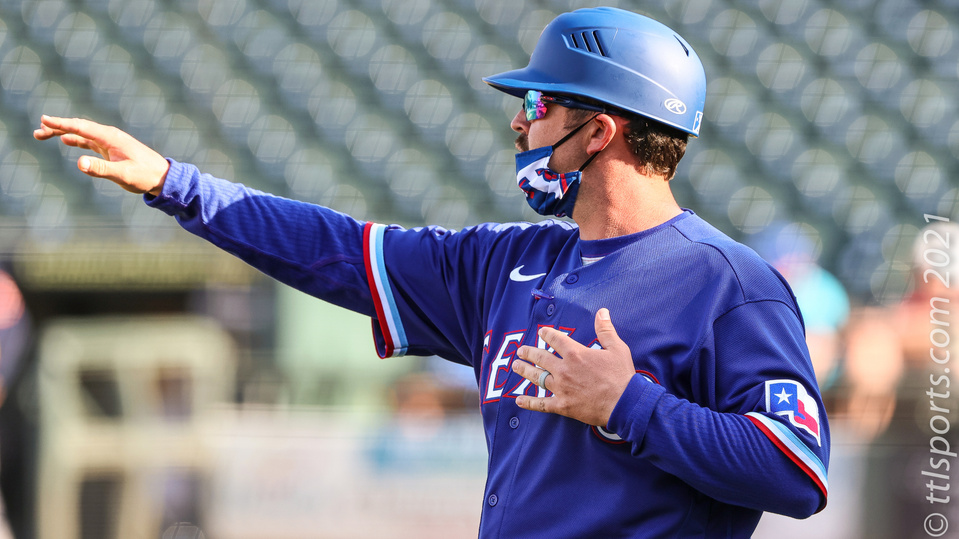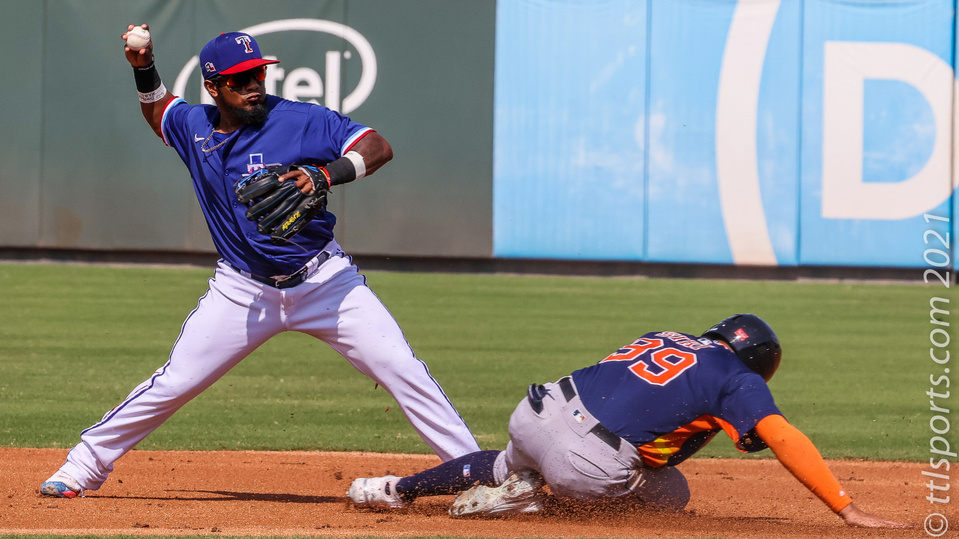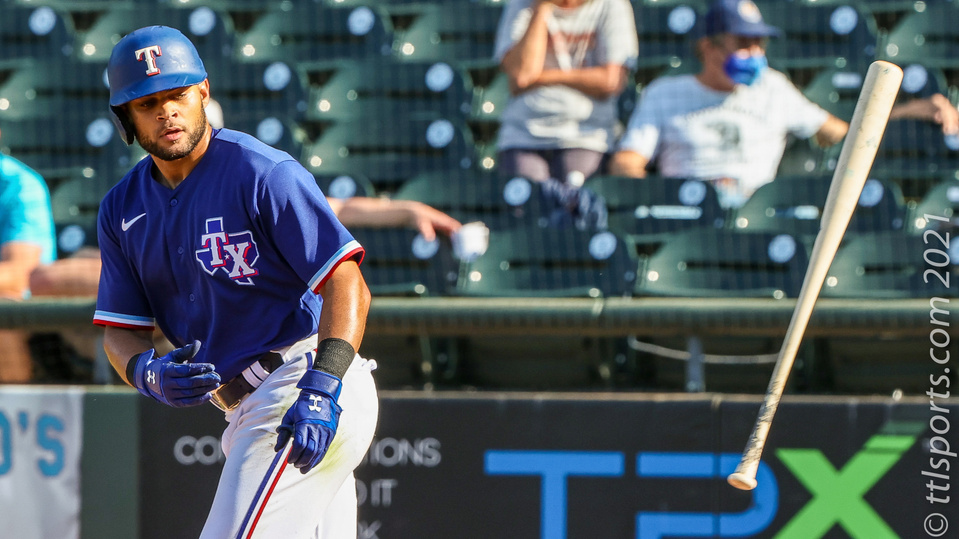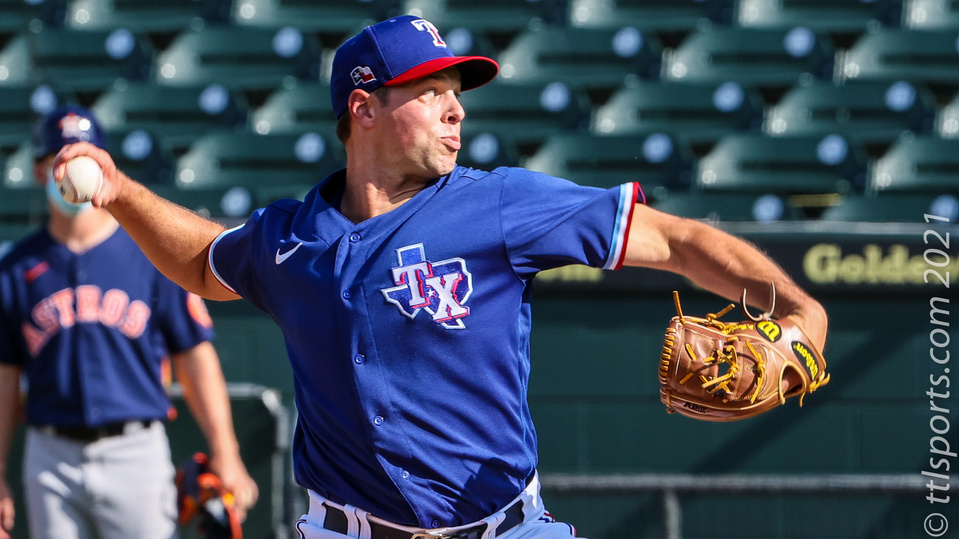 The Texas Rangers bounced-back to take the second game of their series against the Houston Astros with a 4-1 win in Alternate Training Site exhibition play.
The Rangers opened the scoring in the fifth inning with a two-on home run by third baseman Anderson Tejeda. The Astros attempted a come-back in the ninth inning with a field's choice RBI by Freudis Nova, but the rally fell short. Texas' Adolis Garcia added a solo home run in the bottom of the ninth, in this ten-inning exhibition affair.
Texas sent 7 pitchers to the mound, holding Houston to a single run on 5 hits, while striking out 11 and walking 4. Starting pitcher Jason Bahr threw 3 scoreless innings, allowing 3 hits and striking out 5. Sam Gaviglio earned the win throwing 2 innings of scoreless relief. Five additional Texas hurlers appeared in the winning effort.
Starting Astro pitcher Jake Odorizzi endured the loss, allowing 3 runs on 5 hit in 5.2 innings. Kit Scheetz and Shawn Dubin make relief appearance for Houston.
Both teams resume training site schedules this week, and meet again next week in Corpus Christi as Houston hosts the next series.