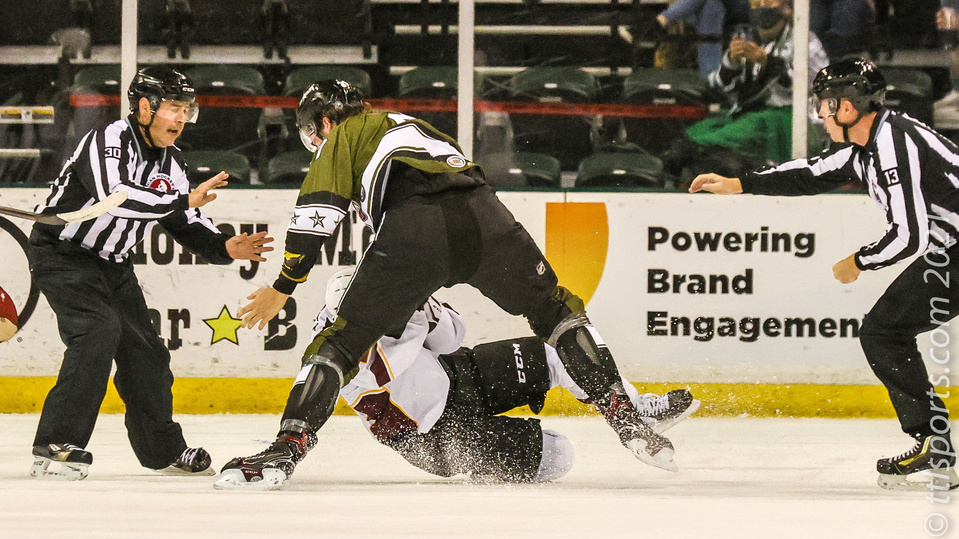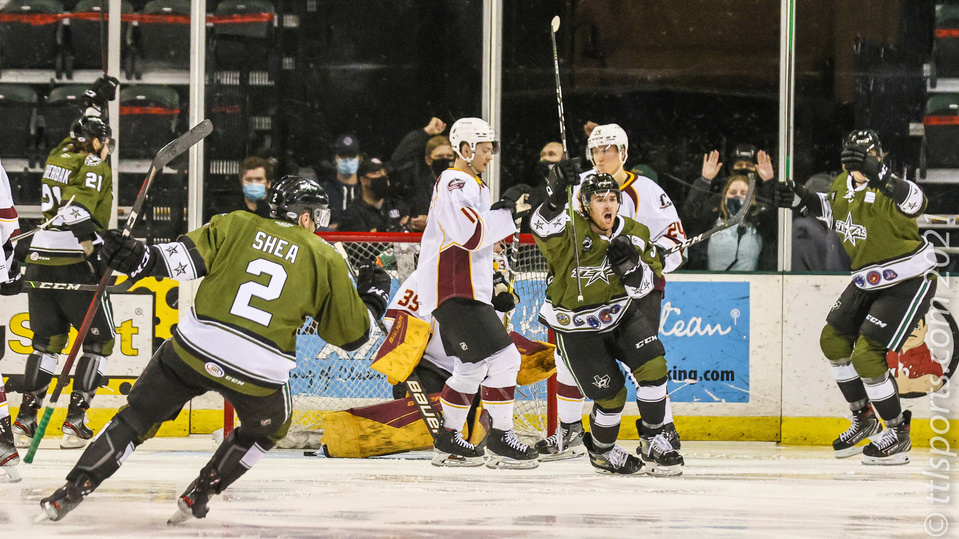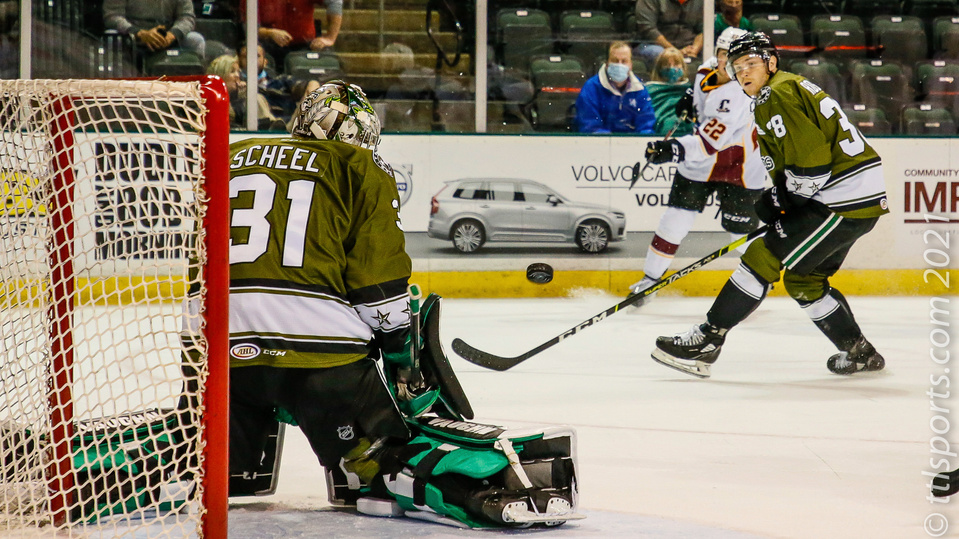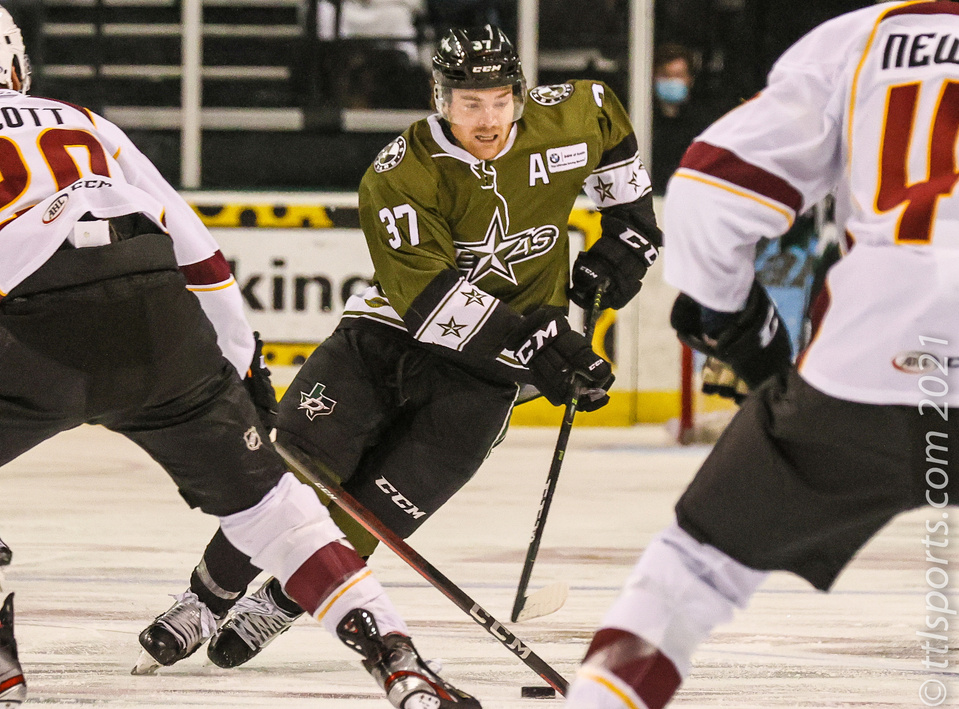 Adam Scheel's debut on home ice was probably the finest goaltending exhibition made this season by the Texas Stars. Scheel was severely tested by the Cleveland Monsters (13-7-1-1) and lead the Stars (13-15-2-0) to a 2-1 overtime shoot-out victory.
Tonight's game was the first for the Stars after completing a disastrous road trip that saw the team lose 6 of 8 games. The burden of that trip fell heavily upon Scheel, who made his AHL debut playing on foreign ice and started 5 games with essentially no practice with his teammates. Scheel's record in that road series was 1-and-4.
"That 2-week road trip, I was kind of thrown to the wolve a bit. I had no experience in this league and wasn't sure what to expect," said Scheel.
Commenting on tonight's performance by Scheel, Texas Stars head coach Neil Graham said, "He made some nice clam saves in the first 40 (minutes) and then some game changing saves in the final 20 (minutes). He was big for us in overtime. He was great in the shoot-out. Happy for him, it was a great night on his part."
The game opened as a back-and-forth affair, with neither team netting the puck. The Monsters muster a mere 4 shots to the Star's 9.
Texas' Joseph Cecconi opened the scoring early in the second frame. Cleveland pummeled the Stars with 18 shot, with a single shot by Cliff Pu finding the back of the net.
The Monster's shot-bombardment continue into the final regulation period with neither scoring.
The 5-minute overtime period started poorly for the Stars with a 2-minute penalty in the first minute for a face-off violation. The Monster failed to capitalize on the power play opportunity. A scoreless overtime led to the shoot-out.
Of the six shooters, only Texas' Nikita Scherbak put the puck as the goal keeper.
Officially, Scheel made 39 saves on 40 shots, outside of the shoot-out. Scheel's record improved to 2-4-0. Cleveland goaltender Brad Thiesen suffered the lost, despite playing well between the pipes. Thiesen made in 25 saves on 25 shot. His record falls to 4-4-1.