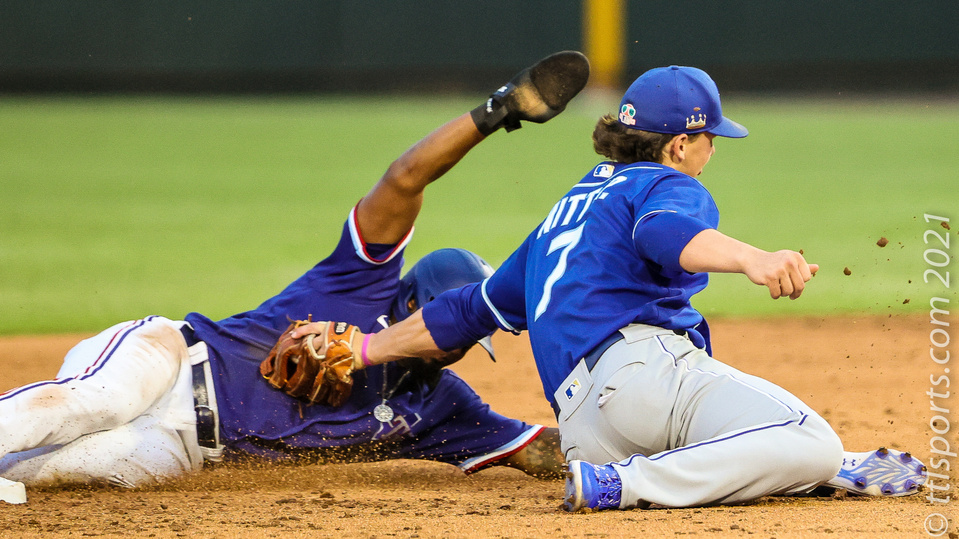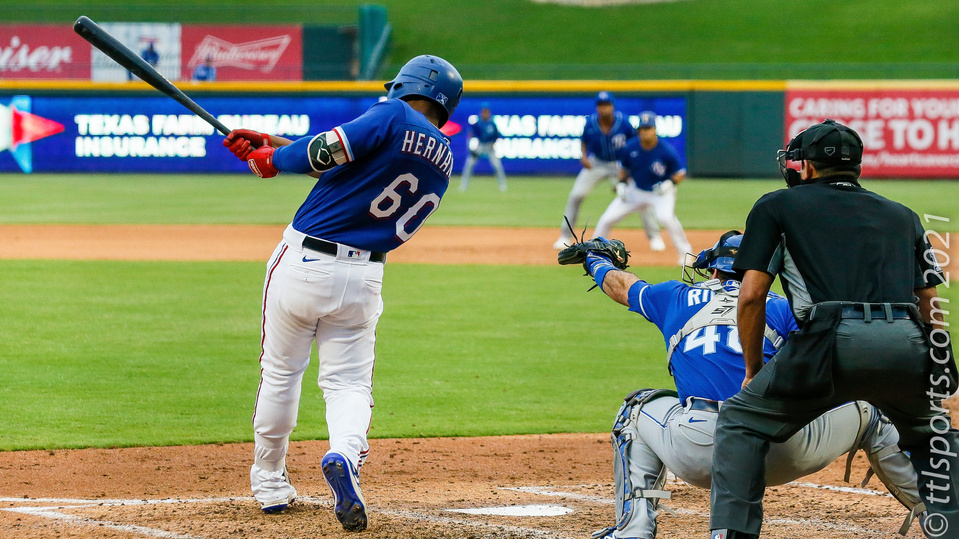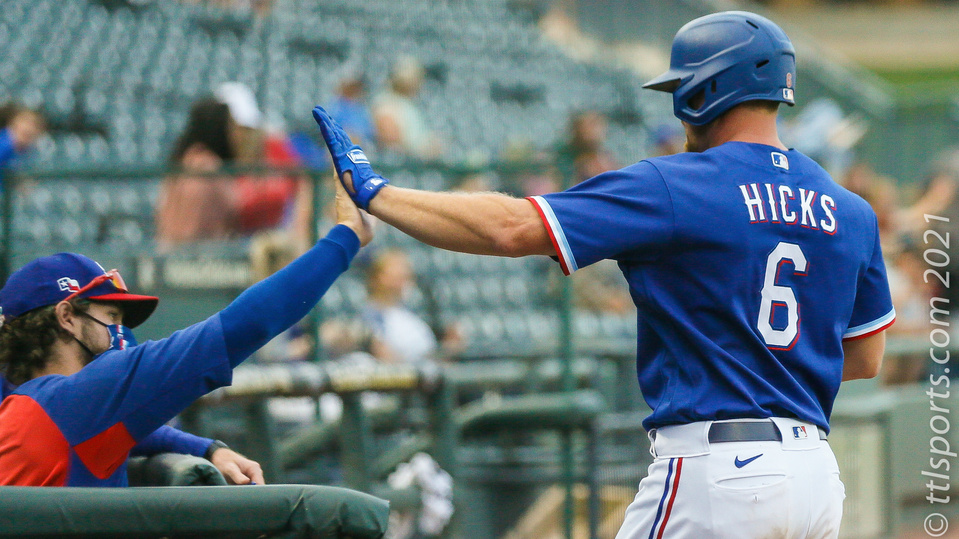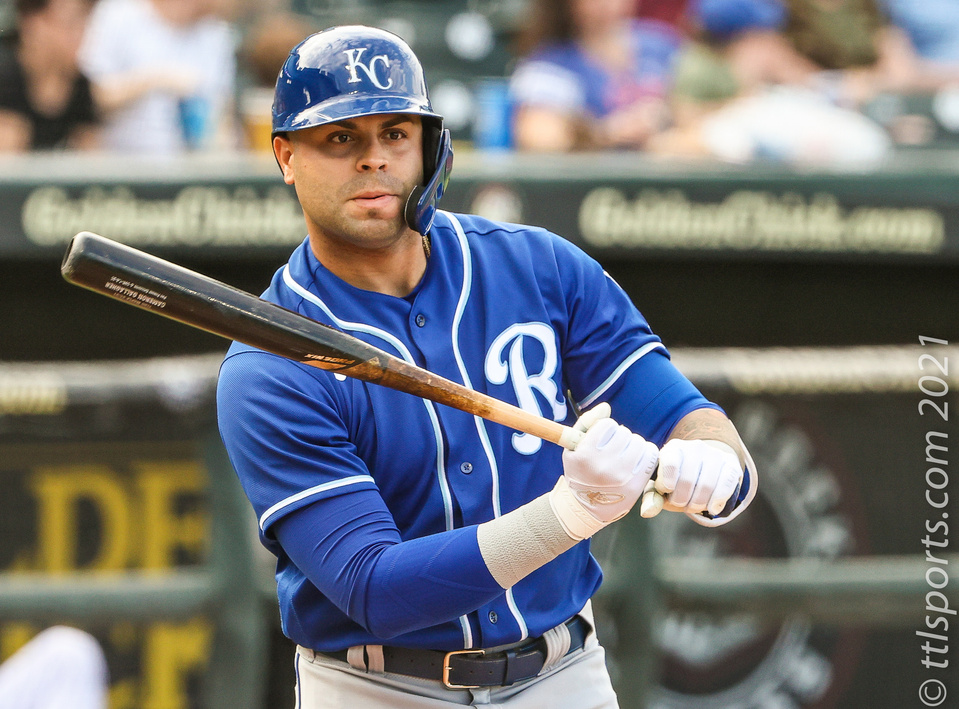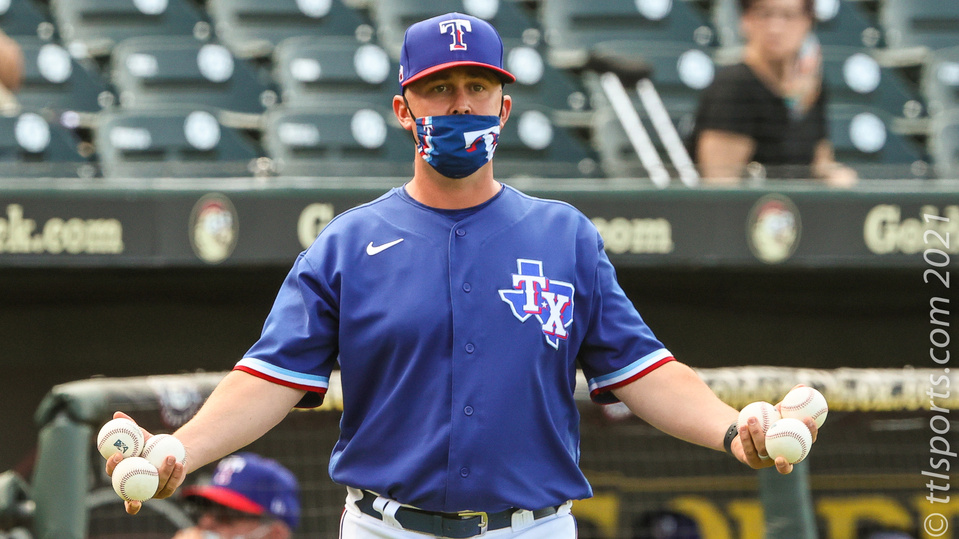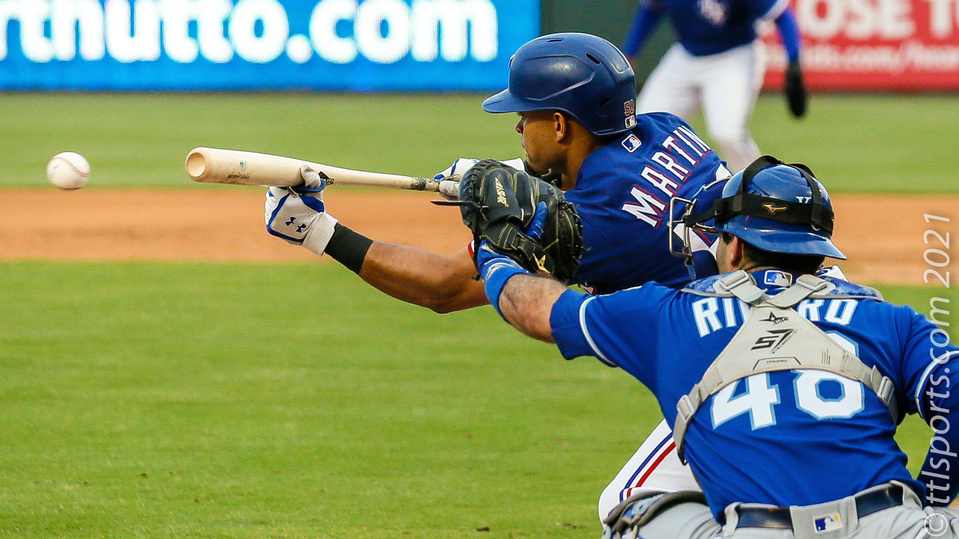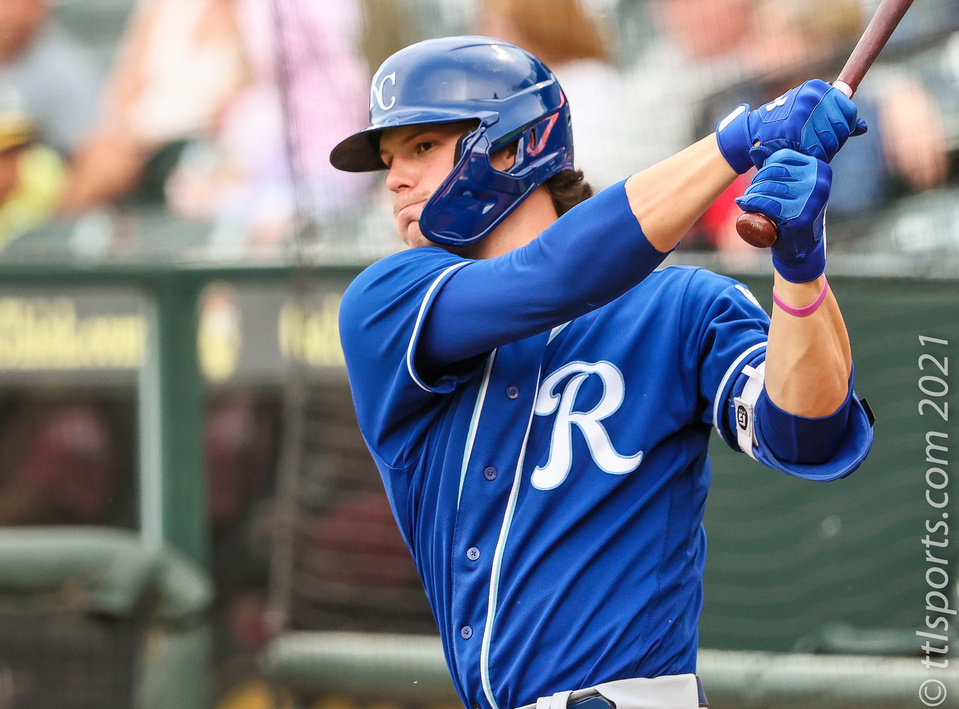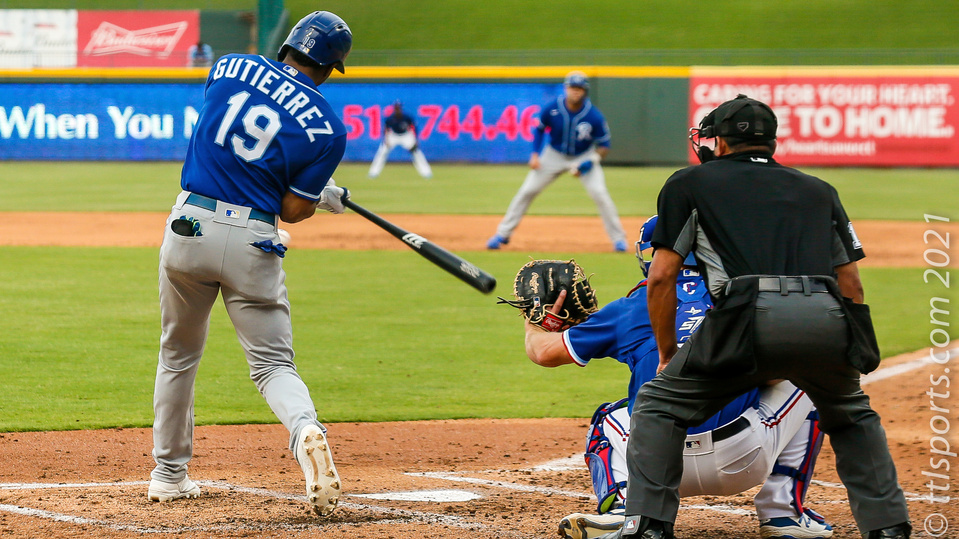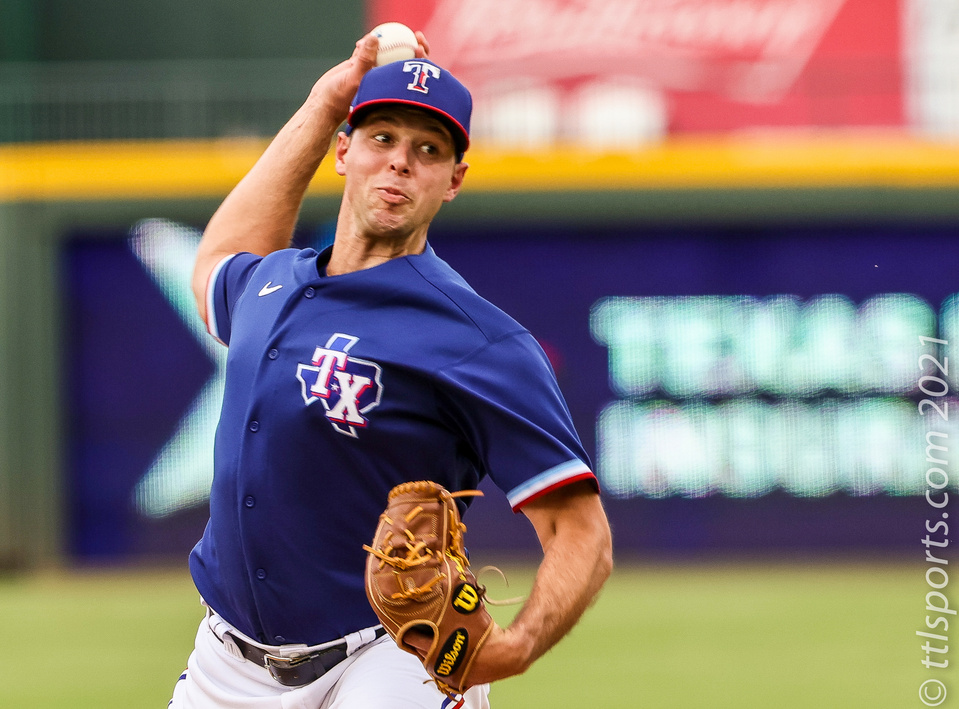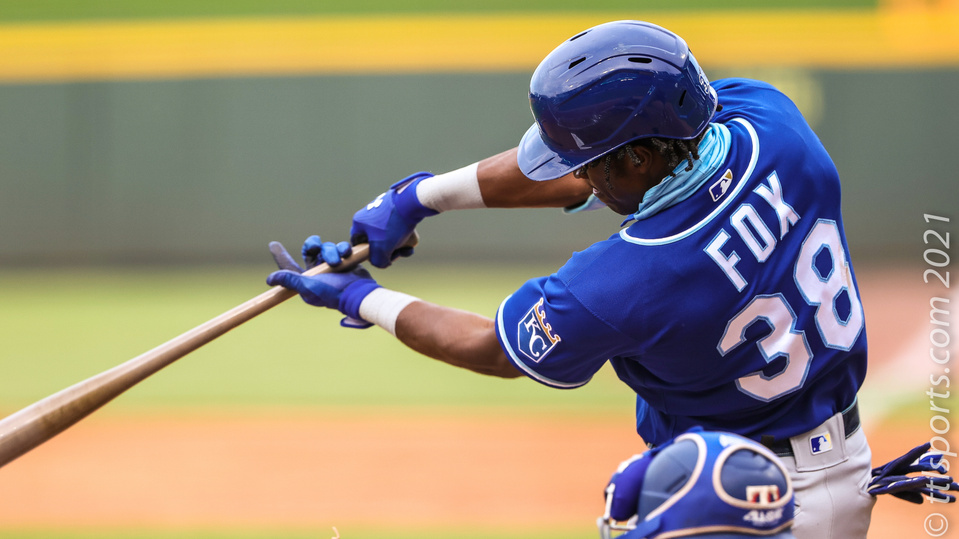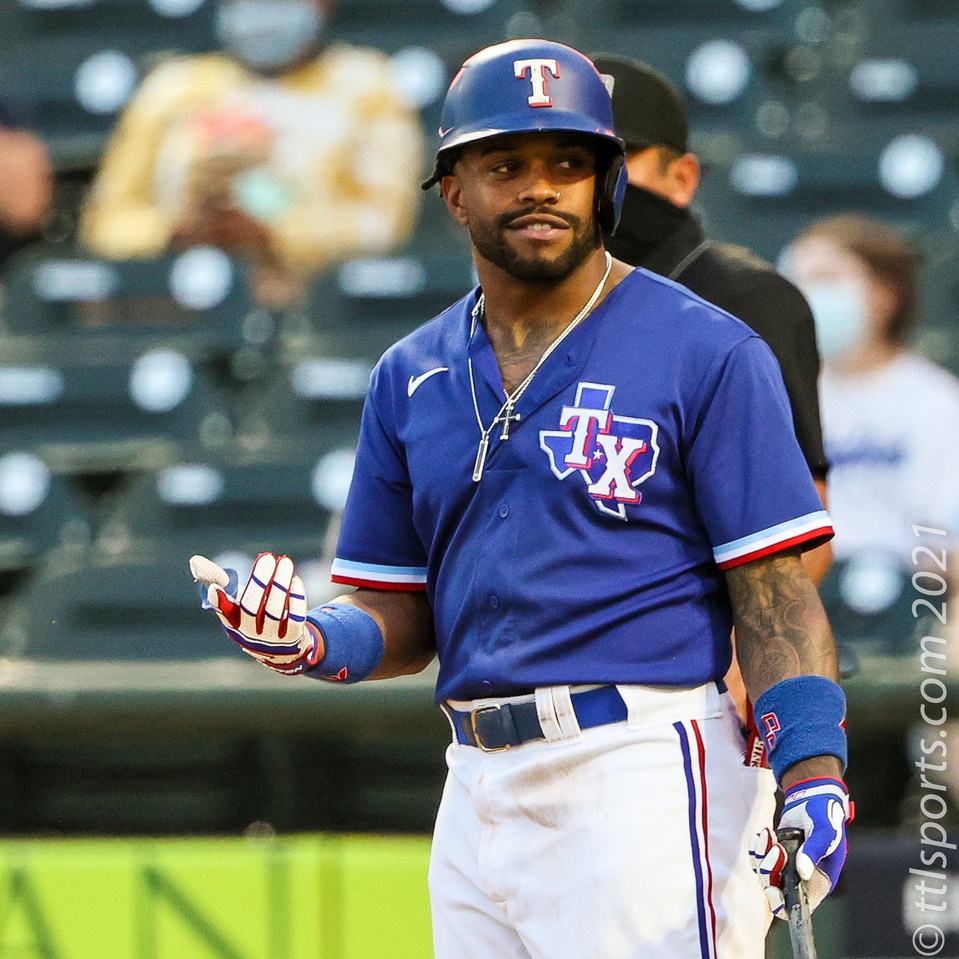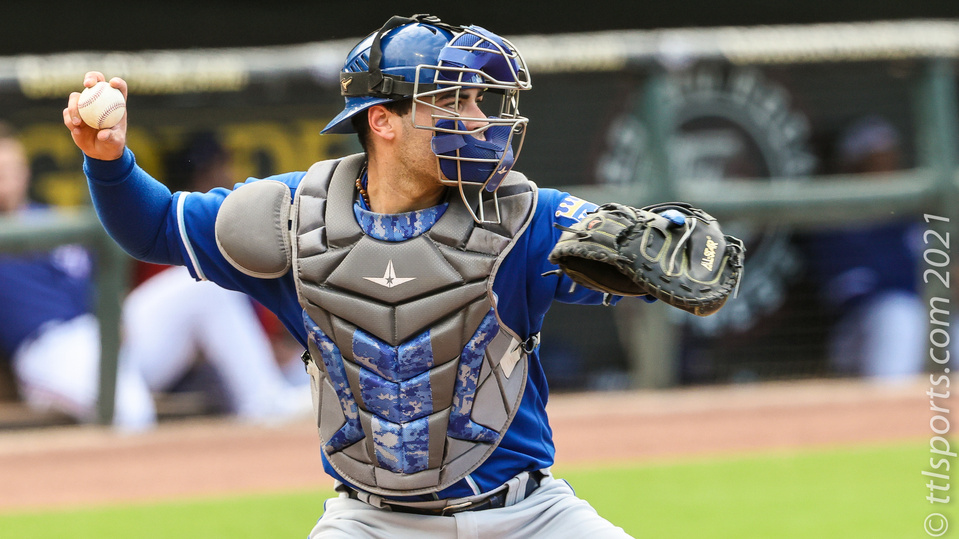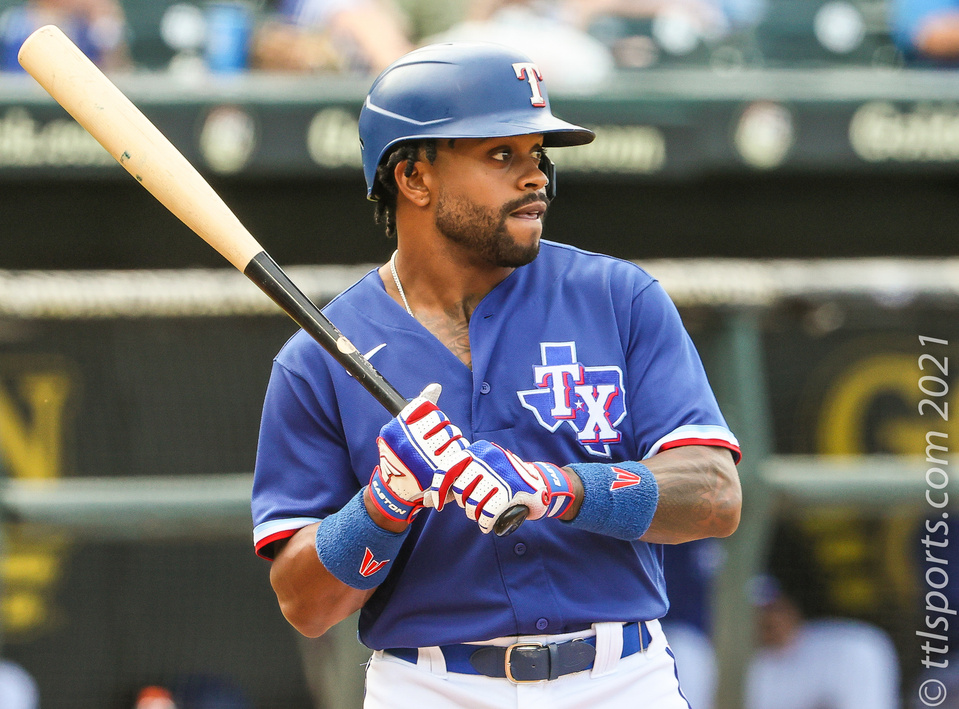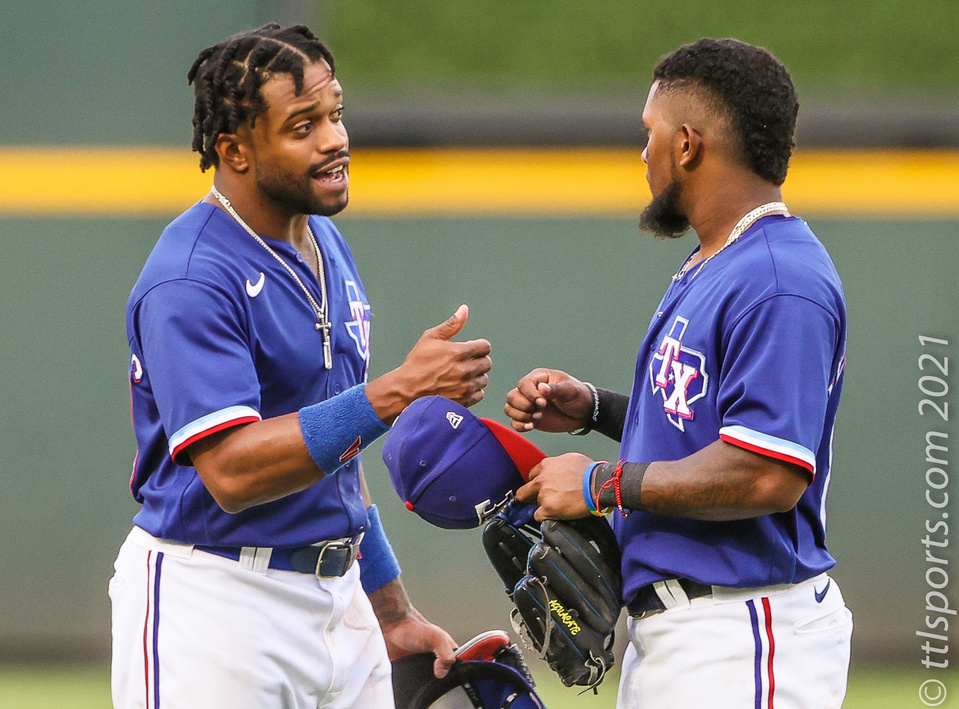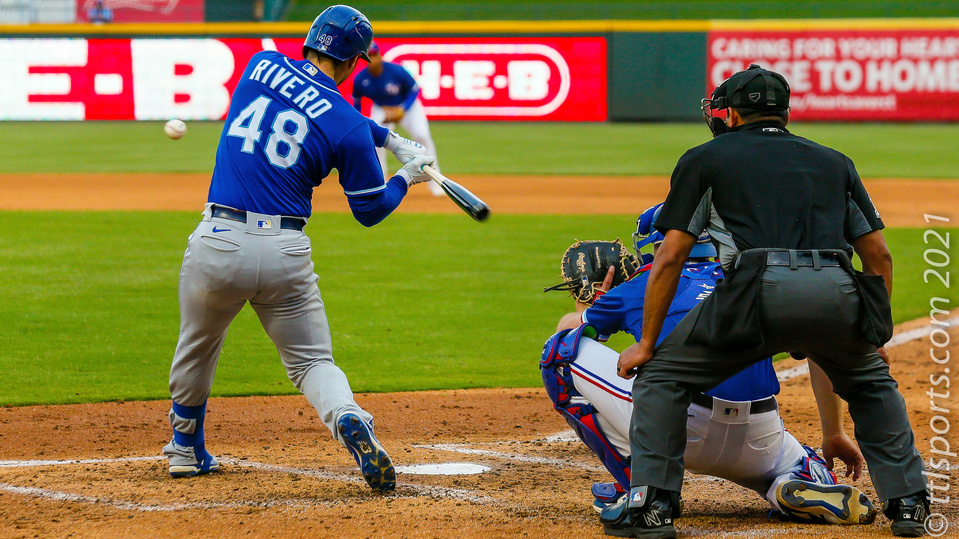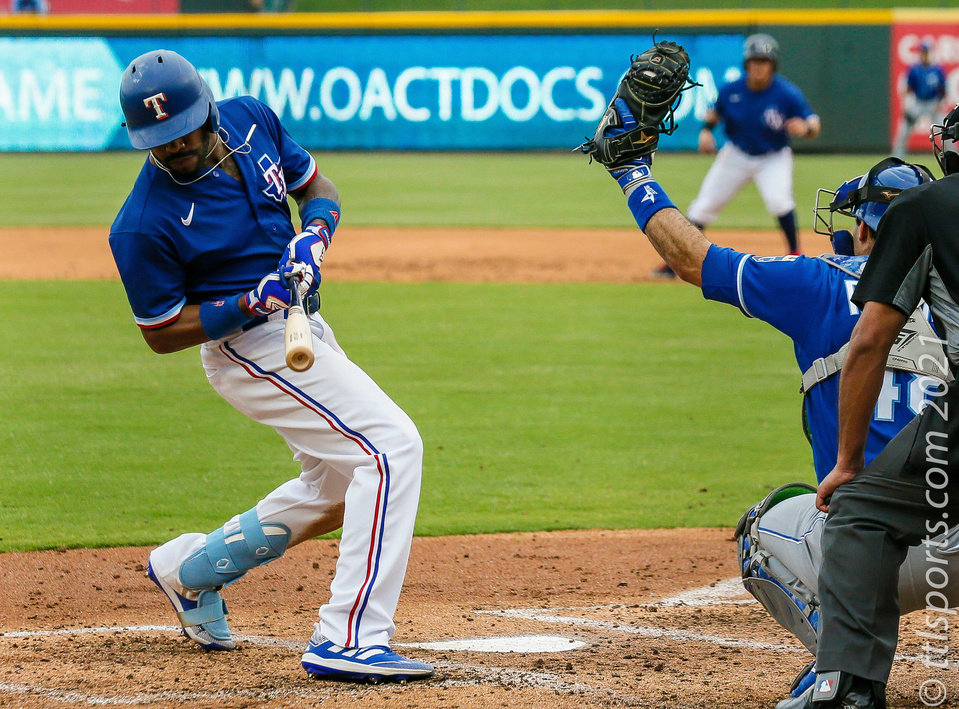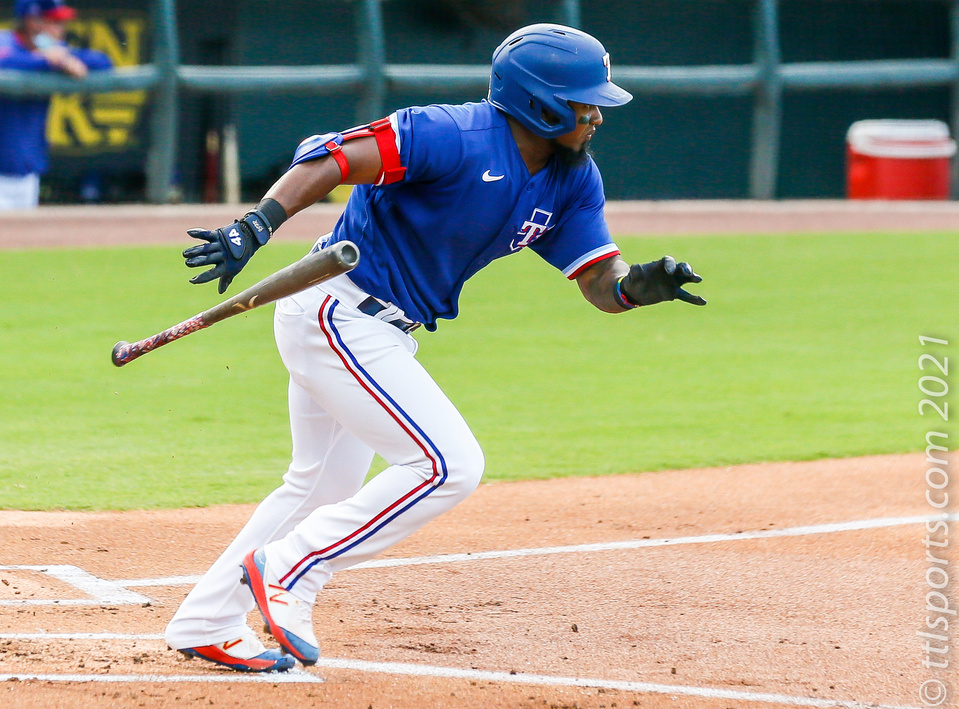 The Texas Rangers put up six unanswered runs to come from behind and topple the Kansas City Royals, 6-5, in an Alternate Training Site exhibition game.
The Royals jumped to a 2-0 in the first inning. Kyle Isbel led off with a walk, followed by consecutive singles by Lucius Fox and Edward Olivares, scoring a run. A sacrifice fly by Bobby Witt, Jr. brough home the second run of the inning.
KC added to their lead in the third inning, again led by the top of their order. Kyle Isbel's double was followed by back-to-back singles by Fox and Olivares brough in two runs. Kelvin Gutierrez's sacrifice fly gave the Royals a 5-0 lead.
Texas' comeback started in the fourth inning, starting with a John Hicks solo home run. Curtis Terry, Jason Martin and Elier Hernandez combined for three singles to bring Texas to within 5-2.
Jason Martin sparked a Texas rally with a two-out double in the sixth inning. Carl Chester drove Martin home on a single to left field. Elier Hernandez followed, driving a shot over the left field berm to tie the game.
The Rangers completed the come-from-behind rally in the seventh inning. Yonny Hernandez's lead-off single was followed by a walk to Anderson Tejeda. John Hick drove in the winning run on a single.
Nick Vincent earned the win for the Rangers, striking out two batters in one inning of work. Scott Blewett suffered the loss, allowing 4 runs on 7 hits in 3 innings.