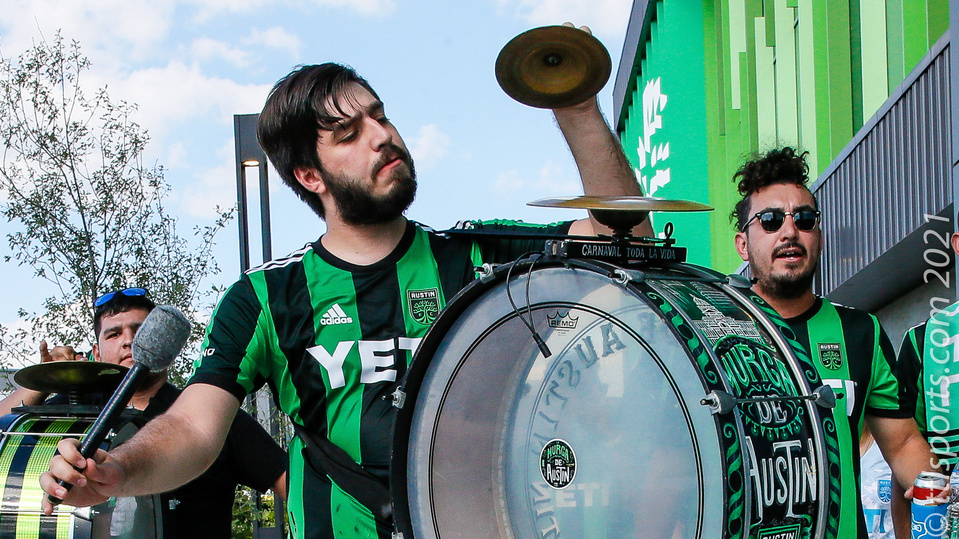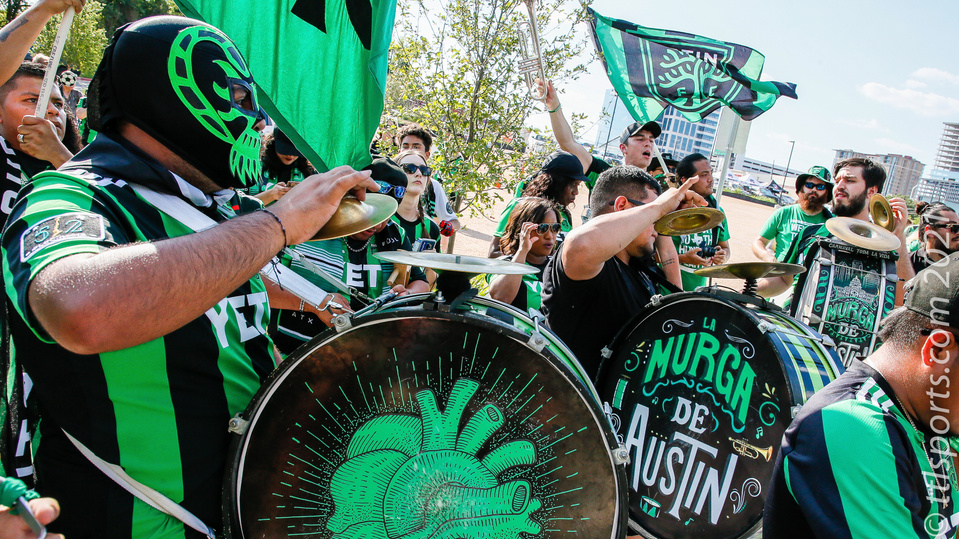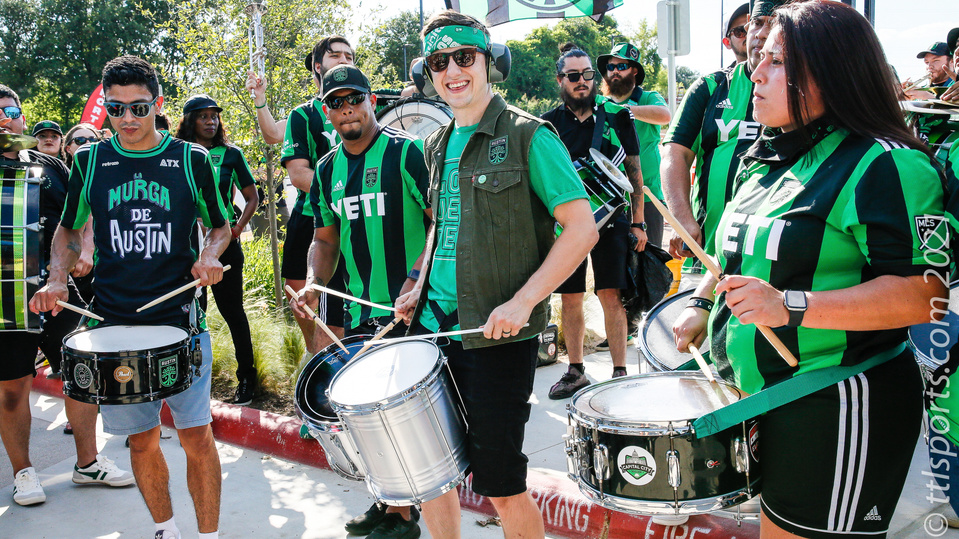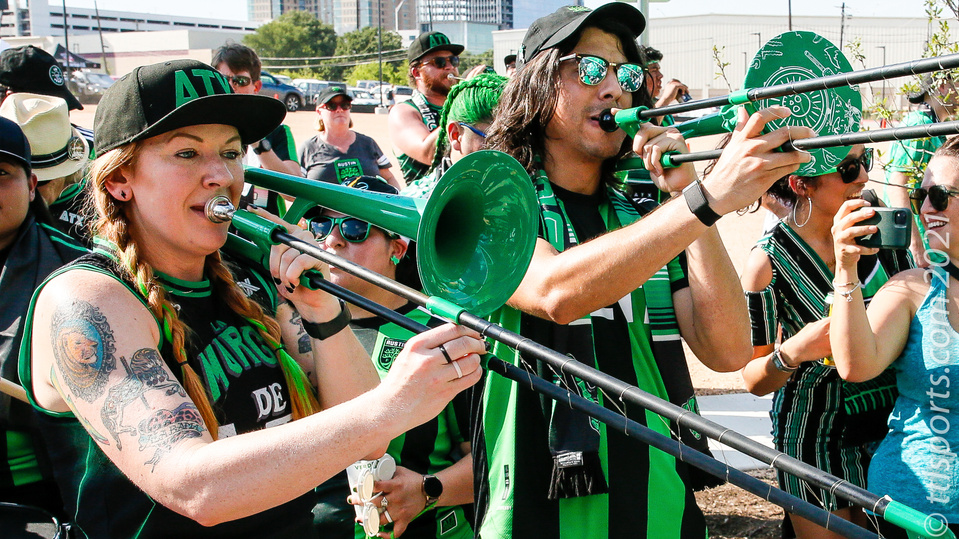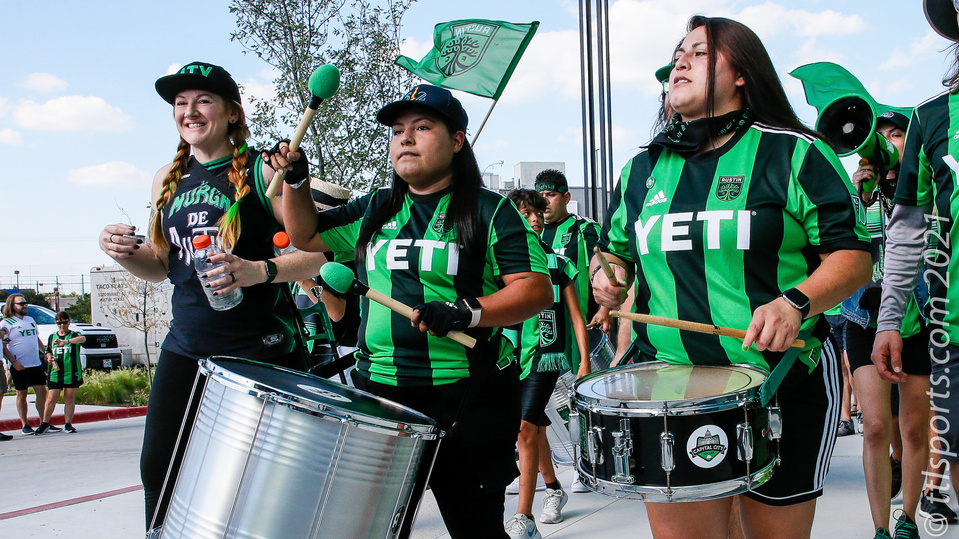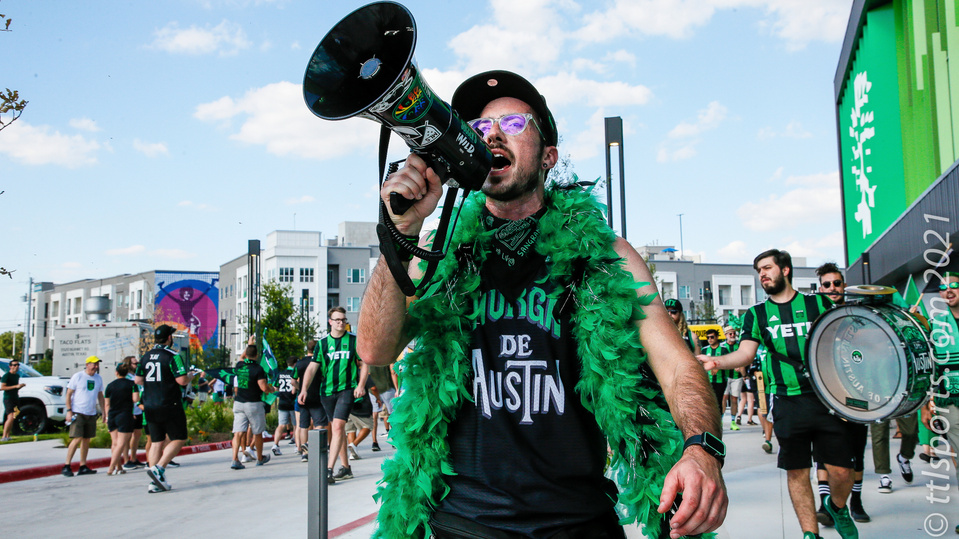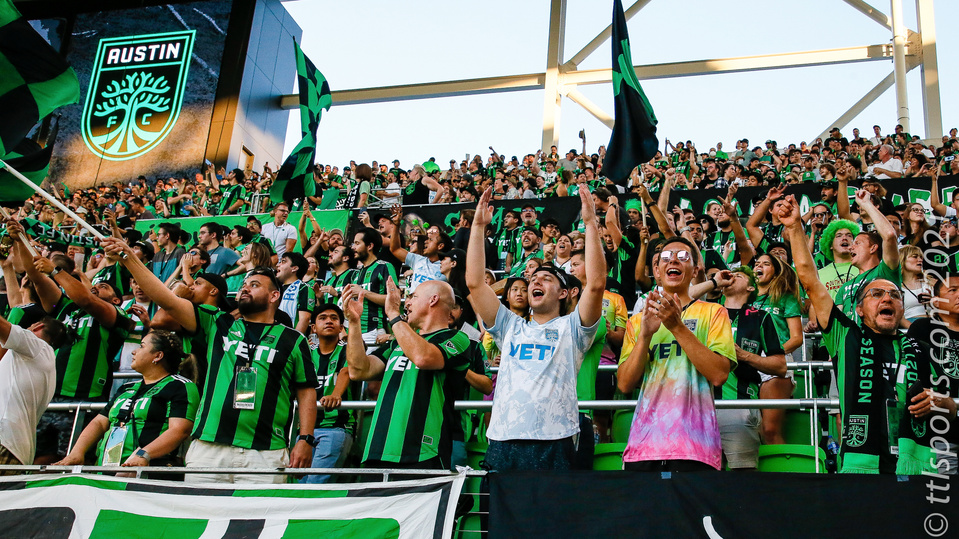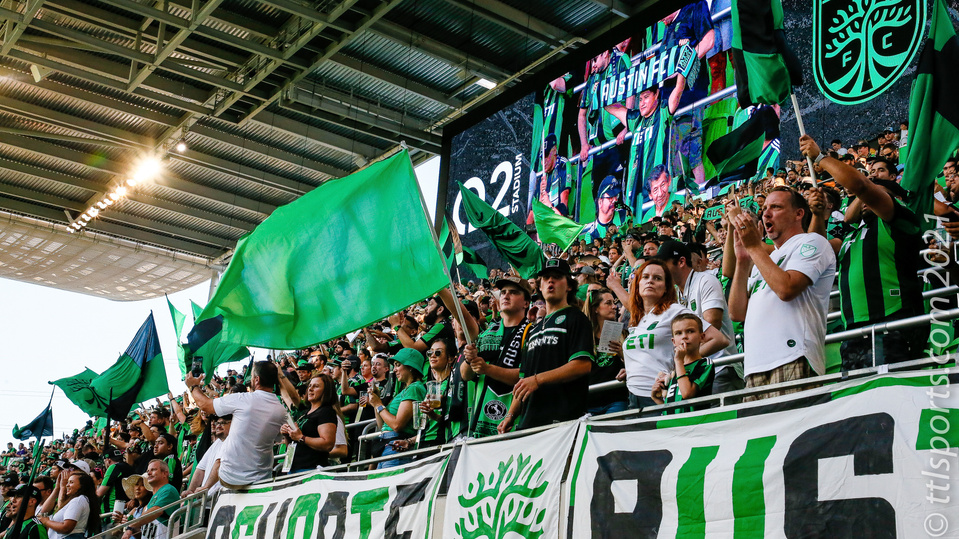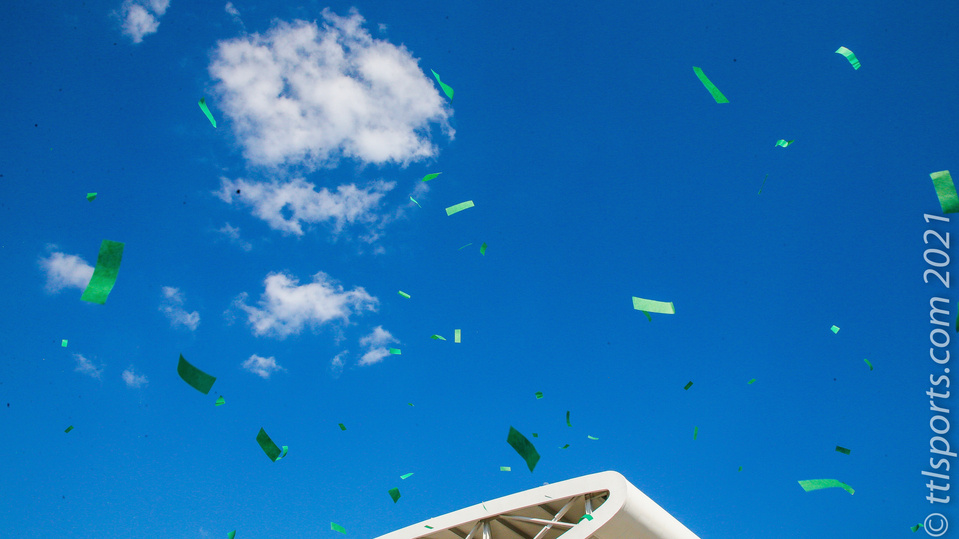 It wouldn't be a soccer match without a rally. And the leaders of the Austin FC Major League Soccer rally are Los Verdes ATX and La Murga de Austin.
The groups work collaboratively and could easily be confused. To keep it simple, consider Los Verdes to be the broader booster club and La Murga to be the musical band for the club.
Together, the members form the parade from local bars to Q2 Stadium, occupy the entire south end of Q2 stadium, and make up 90% of the stadium noise during the match. To put it mildly, they are a match-day force to be respected.
Los Verdes are the more organized, with a formal mission statement, membership kits, and merch. They lead with undying passion for the game and our club. They believe this is more than just a casual experience, but a way of life. Win or lose, rain or shine, we will support our club for the full 90 minutes of play.
The Annual Membership Kit includes a lightweight summer scarf, inaugural season pin, can insulator, stickers, voting rights and representation on booster matters. The club store includes a wide variety of scarfs, patches bandanas, tee shirts, pins, posters, caps and, yes, even gift cards.
Their only requirement, in addition to annual dues, is you want to stand, sing, and chant in support of Austin FC.
This is where the La Murga de Austin comes in.
La Murga is the supporters section band for Austin FC, comprised of supporters and musicians of all skill levels. They help Austin FC win on the field with excitement and style through their repertoires of over 15 songs and chants.
My recommendation to the new Austin FC fan: go to either the Los Verdes or La Murga website and down the lyrics. It'll be the most fun you ever had.