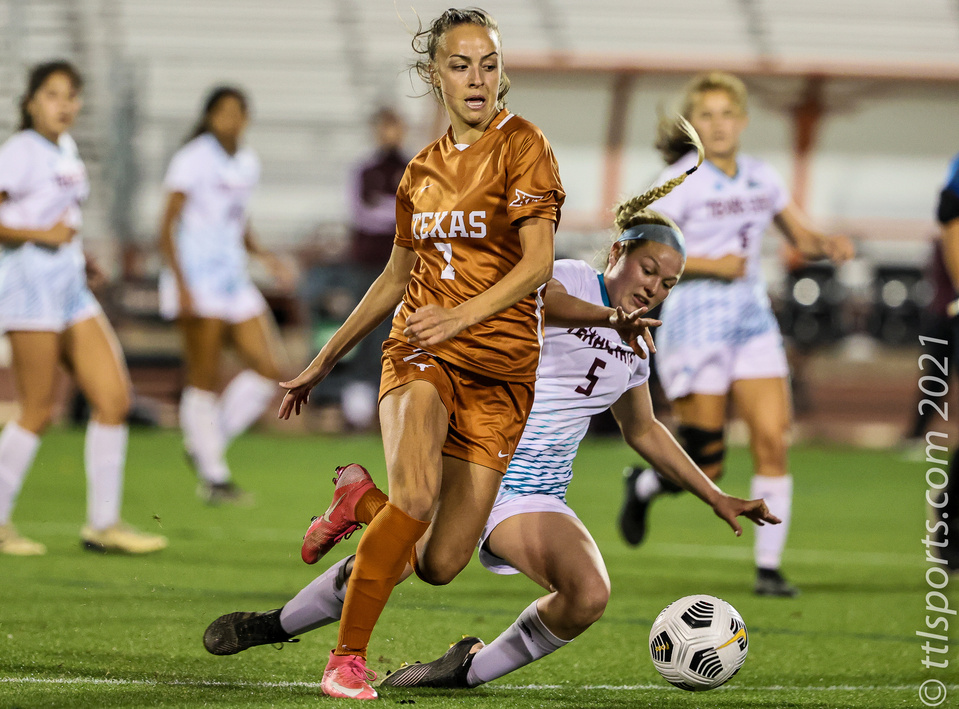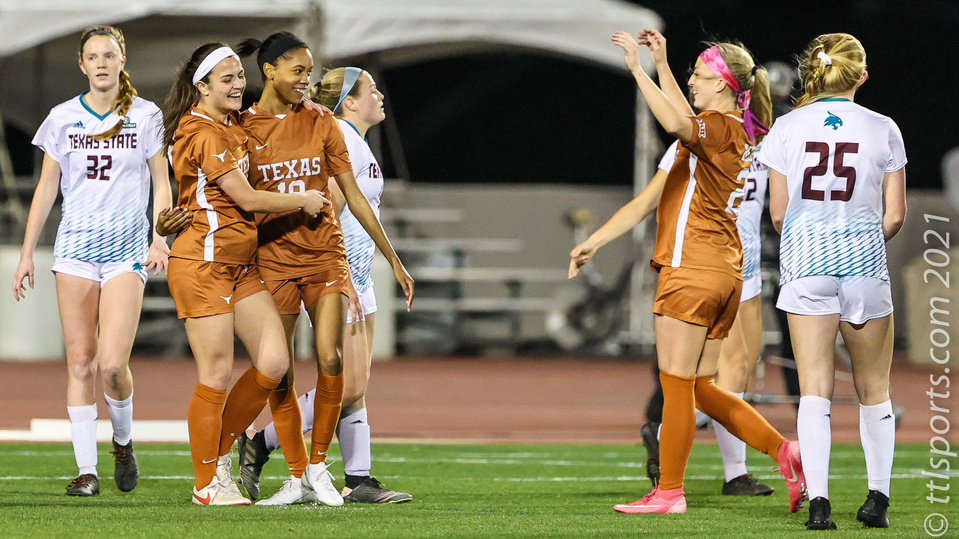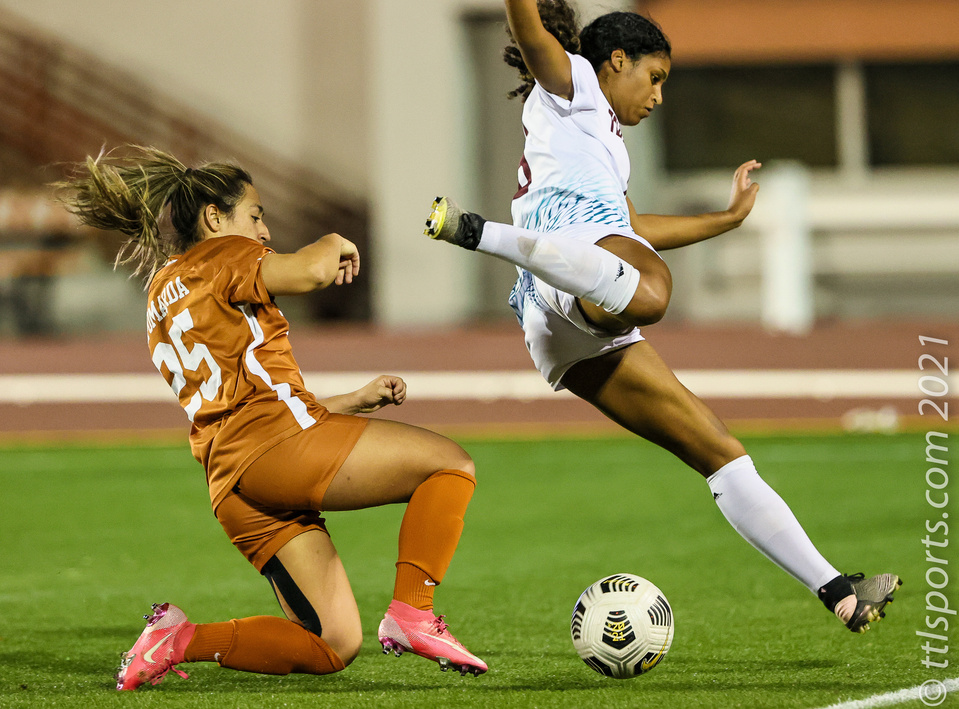 Spring soccer in Texas found the University of Texas Longhorns host their little sister from San Marcos, the Texas State University Bobcats. The Bobcats, the perennial underdog, was true to its reputation and fell to the Longhorns, 4-0.
Four Texas players found the back of the net in what became a one-side victory. Texas out-shot Texas State by an overwhelming 25-2, including a 17-0 run in the opening 45 minutes.
Texas was led by freshman midfield Lexi Missimo with 5 shots (1 on-target), a goal and 2 assists. The match was Missimo's first as a Longhorn. Junior midfielder Julia Grosso opened the scoring at 4:24 in the match (13th career goal) and had an assist. Senior midfielder Haley Berg pummeled Texas State with 9 shot, 5 on-target, and her 23rd career goal. Mackenzie McFarland rounded out the Texas attack with a goal.
Senior goaltender Savanah Madden earned the clean sheet, the fifth in her career. Madden's all-time record improved to 5-4-0.
Texas State's offense was limited to 1 on-target shot from the foot of forward Madison Humphrey.
Bobcat goalie Beth Agee was kept busy between the posts. The freshman made 7 saves on 11 shots-on-goal. Agee's career record fell to 4-11-1.
Congratulation to Texas head coach Angela
Kelly who marked her 250th career win as a coach. Kelly has amassed a 250-145-40 record over a 21-year career.