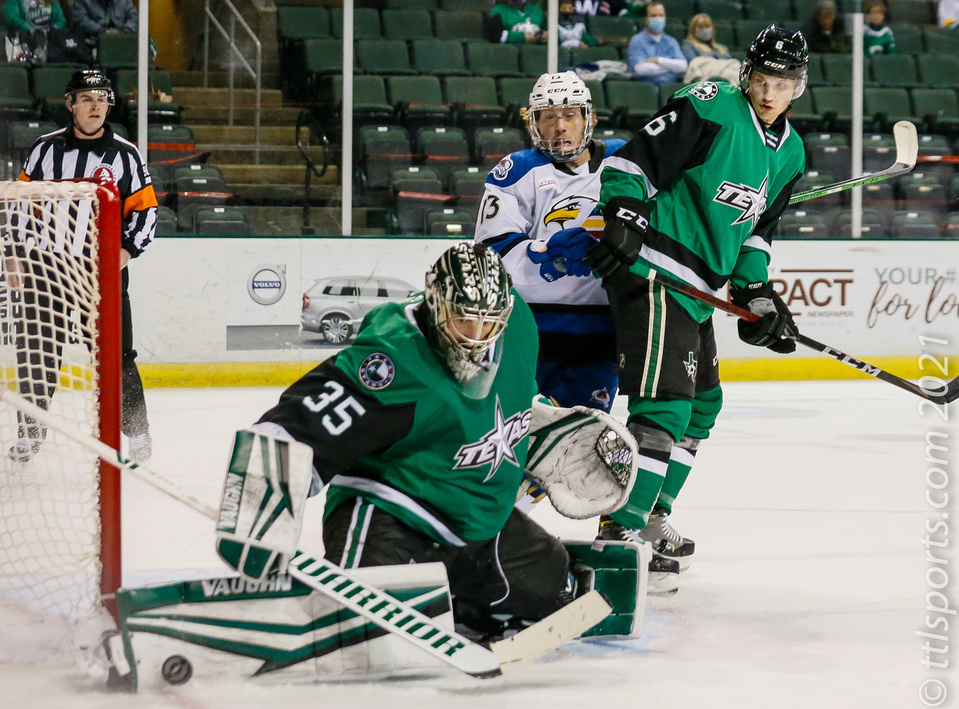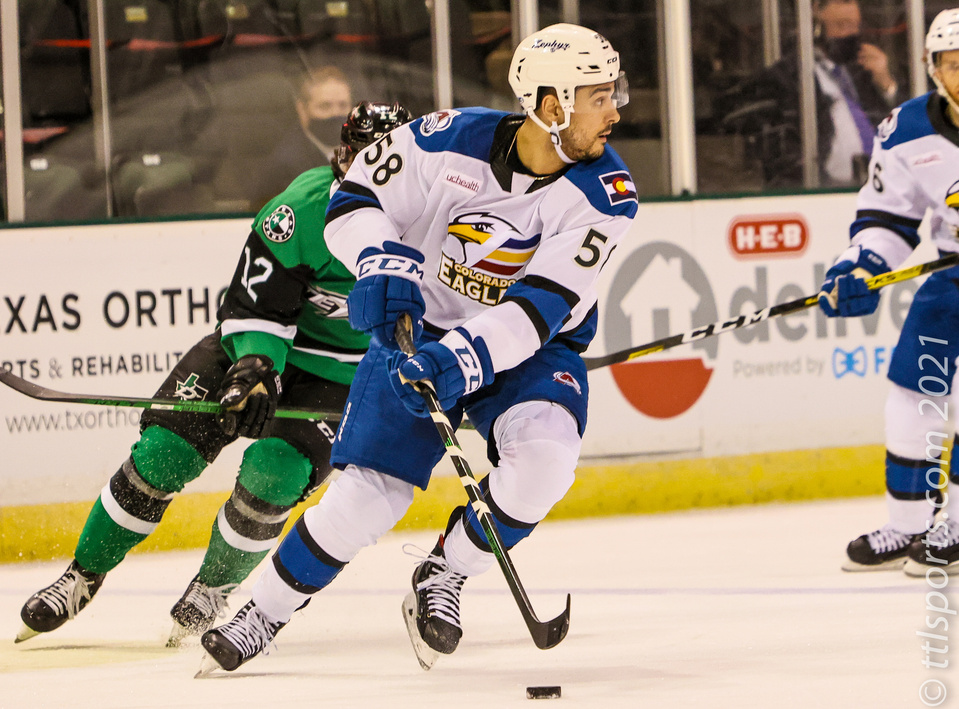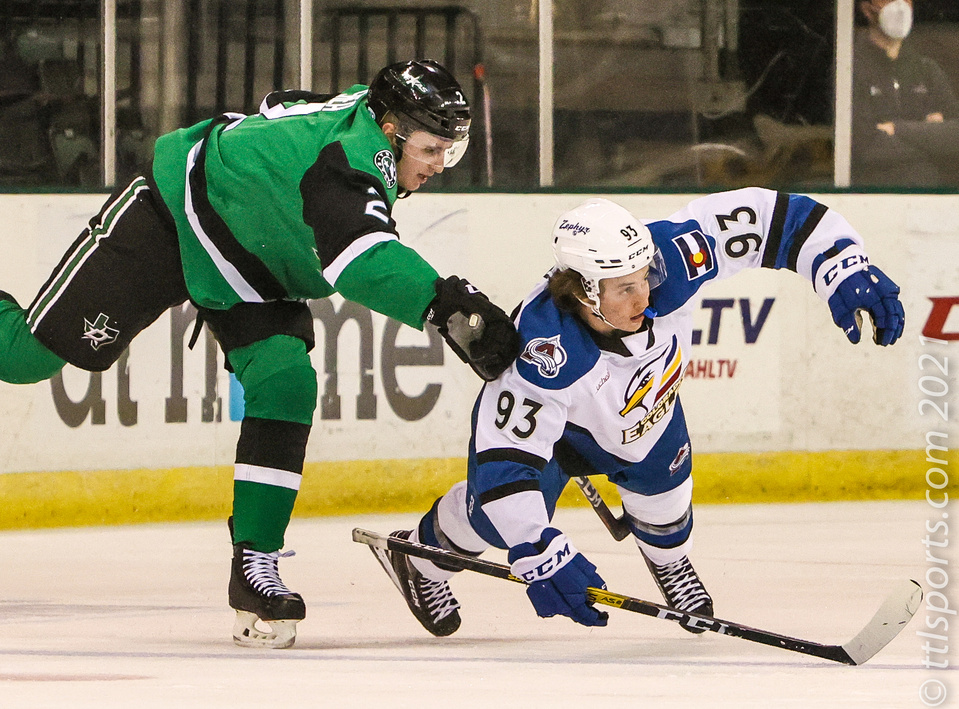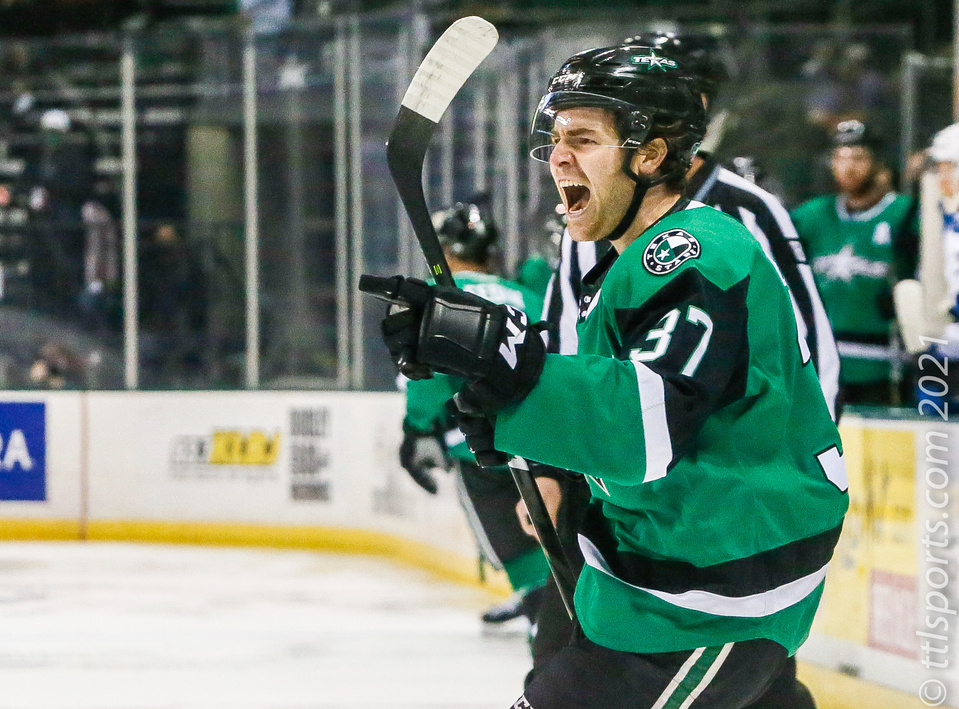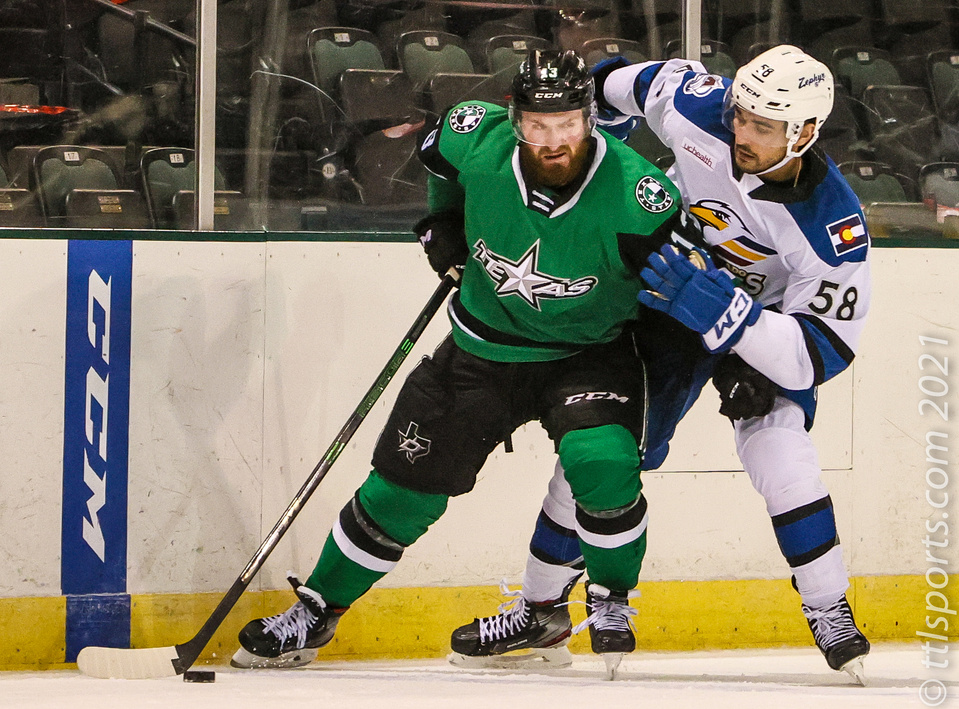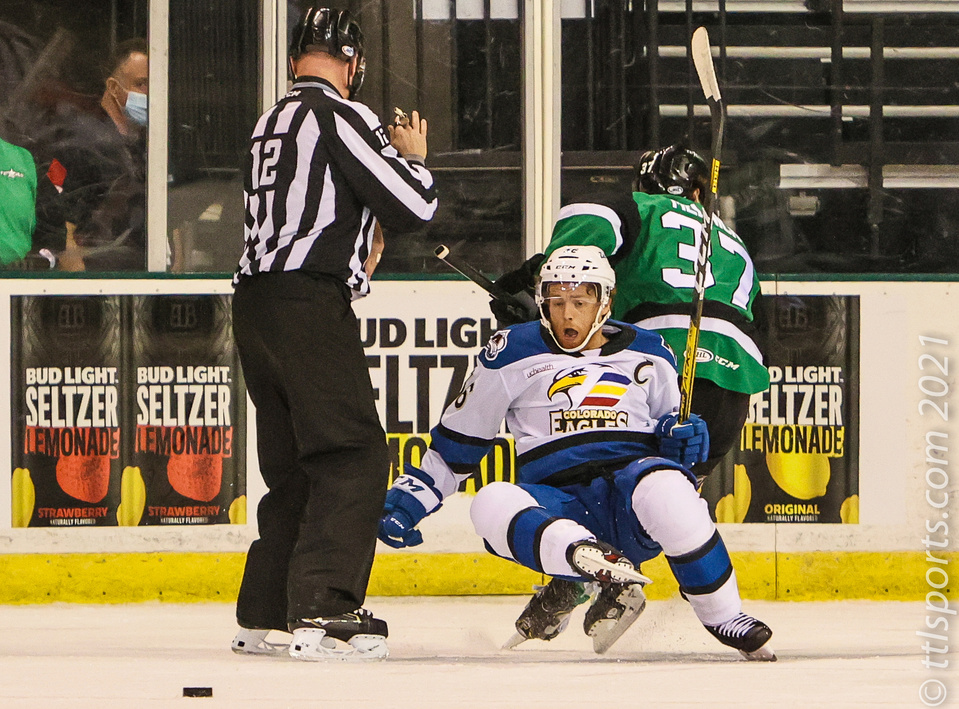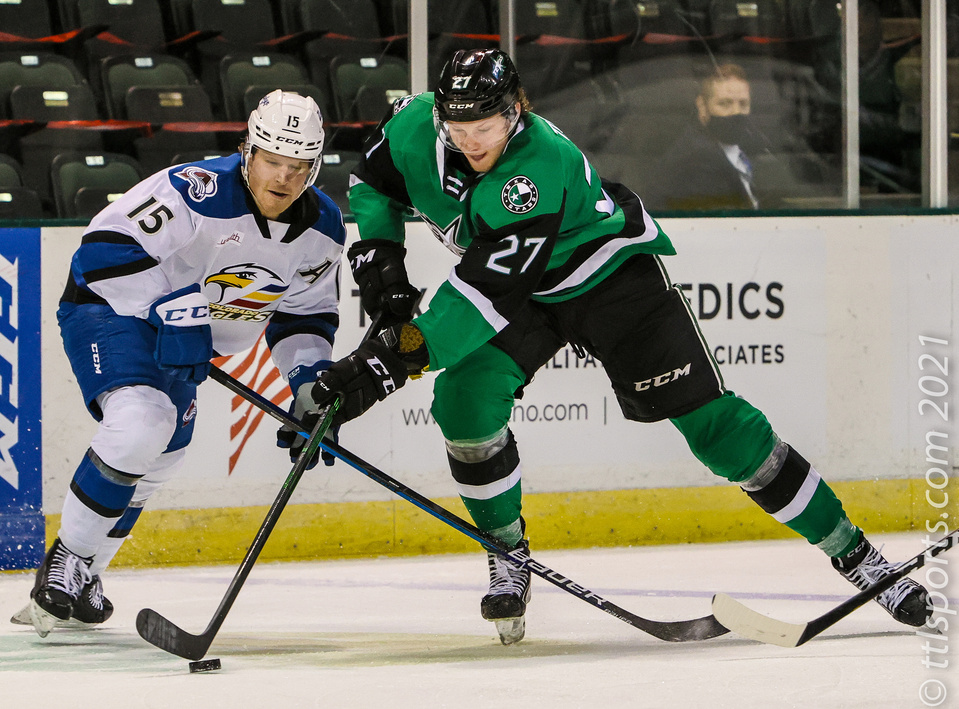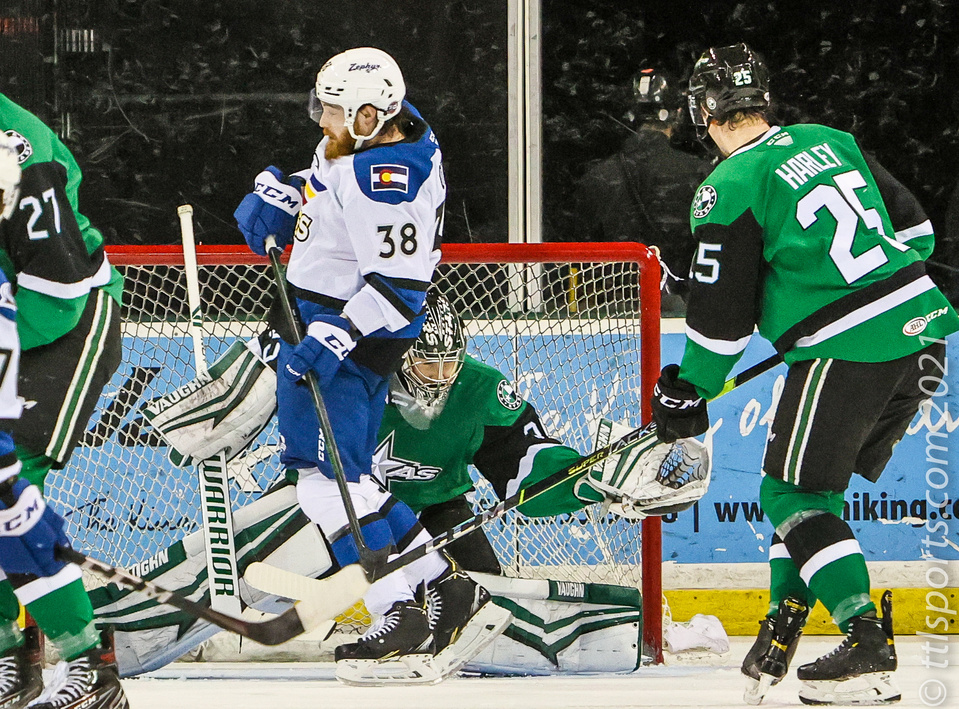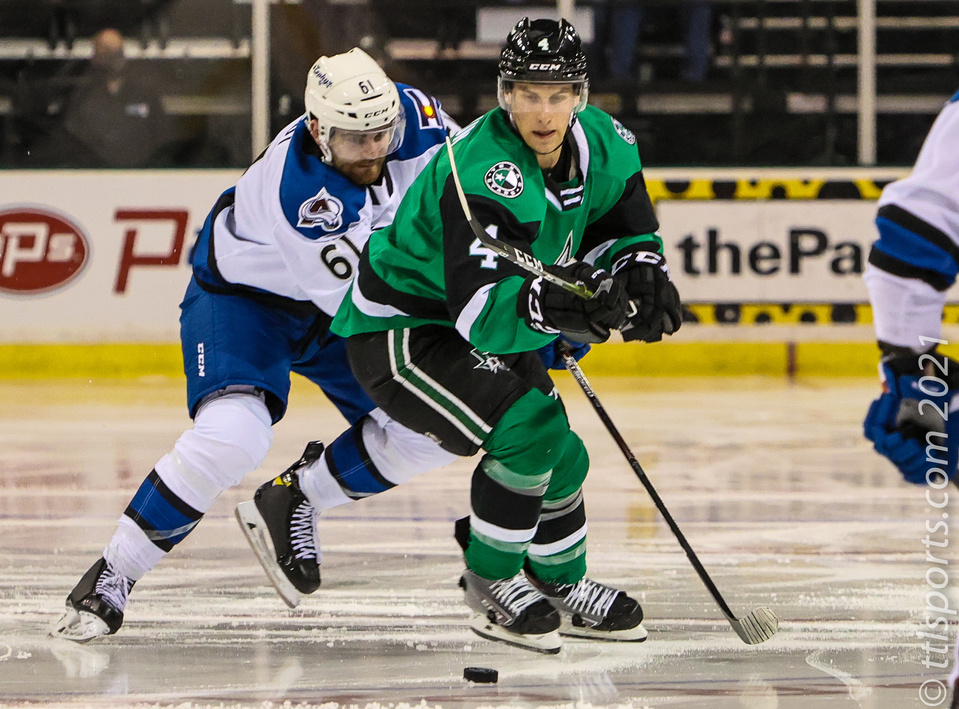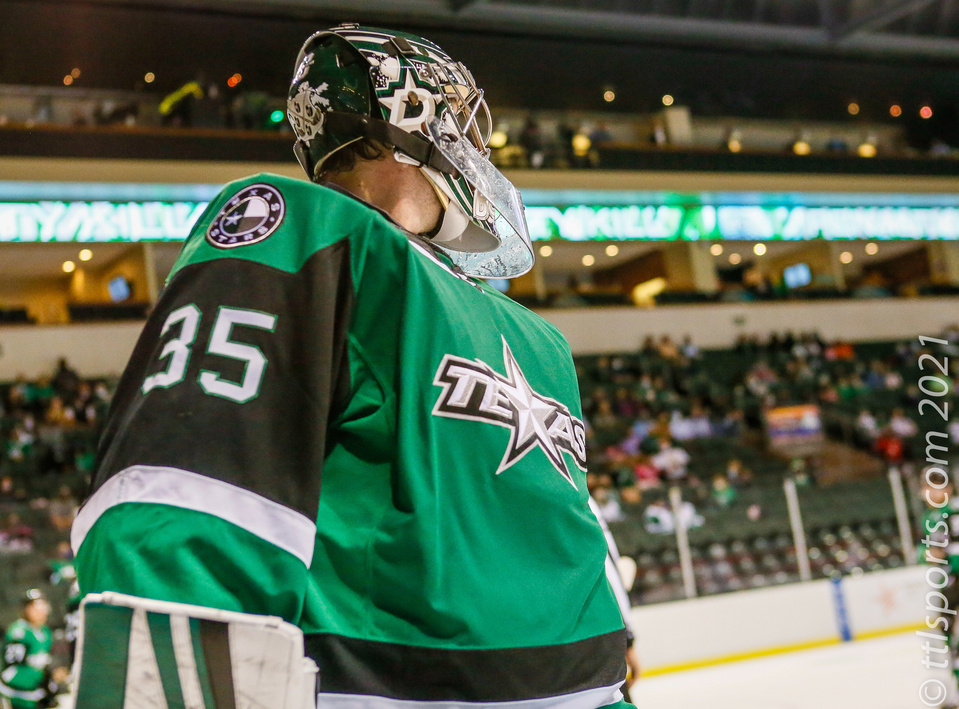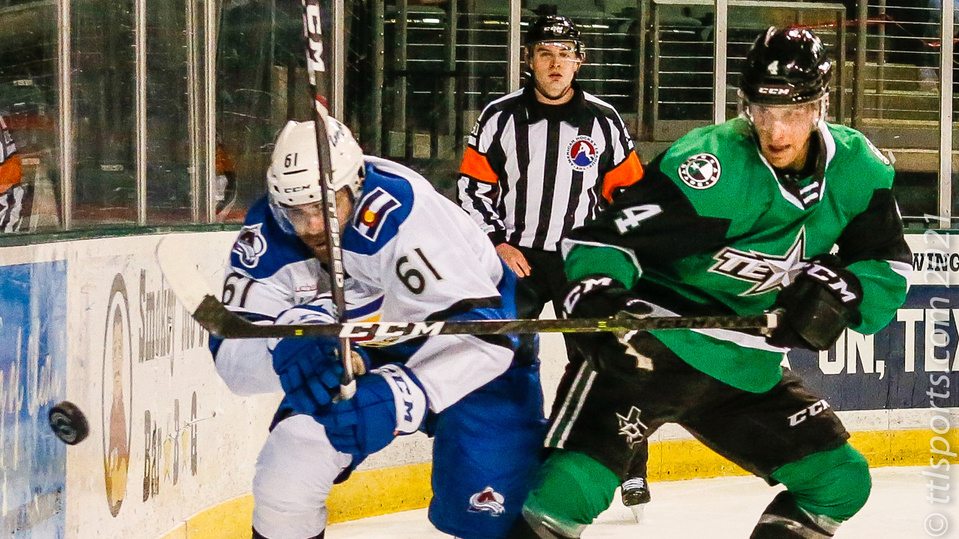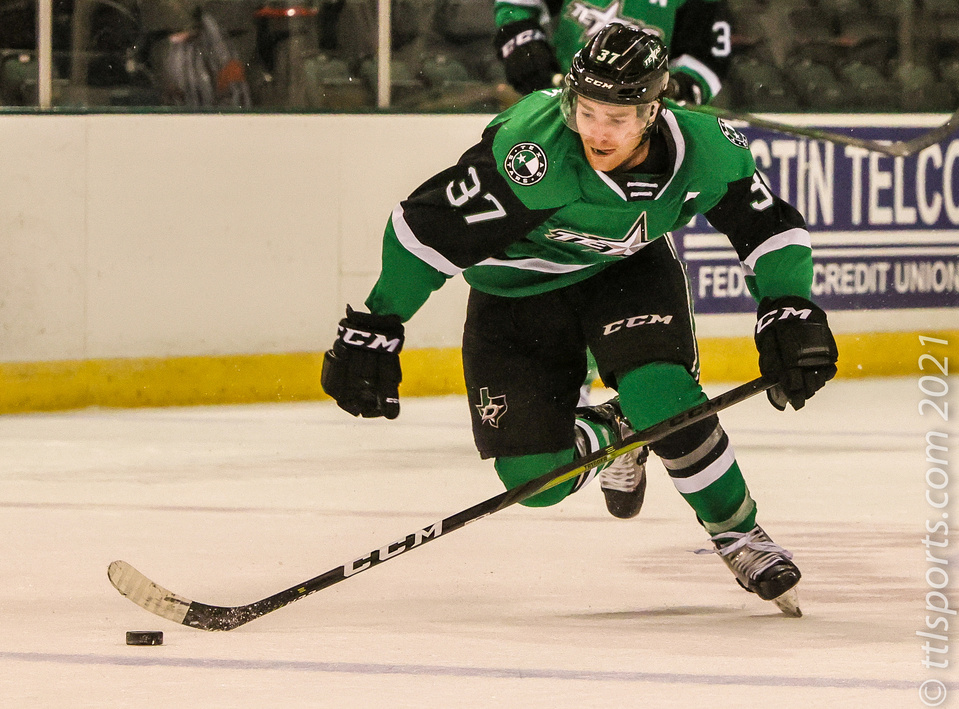 The Texas Stars (8-3-0-0) extended their win stream to five games with a 4-2 victory over the Colorado Eagles (3-6-2-0). Surprisingly, the game was much closer that the score indicates.
"When you're on a little bit of a streak you're probably going to get some bounces and win some you weren't your best at," said Texas Stars head coach Neil Graham, "we're probably fortunate to walk away with two points."
Texas jumped started the game with a goal by Josh Melnick must 34 seconds into the contest. Tye Felhaber followed 3 minutes later. Colorado's Mike Vecchione put the Eagles on the board midway through period. Texas took a 2-1 lead to the locker room after 20 minutes of play.
After a scoreless second period, Texas' Jake Slaker grabbed momentum in the third with an unassisted goal from the top of the right circle. Colorado's Miikka Salomaki brough the Eagle within 1 goal late in the period. An empty net goal by Josh Melnick, his second of the game, closed the door on the Eagles with 1 second remaining.
The Stars generated a season low 19 shots on goal, compared to 27 by the Eagles. Graham conceded that at times the Stars had difficultly putting together two good shifts. "When that happens, you're going to see a lot of ups and downs in play and thats what we saw tonight," said Graham.
Goaltender Landon Bow (1-0-0) earned the win for the Stars, making 25 saves on 27 shots. Bow returned to the Texas Stars from the Dallas Stars Taxi squad. Bow had not played a game in more than a year. Coincidentally, his last outing was on March 11, 2020 against Colorado.
Netminder Adam Werner (0-2-0) bore the lost, allowing 3 goals on 18 shots.
Looking to Saturday's rematch against the Eagles, Graham said "we're going to have to better tomorrow."