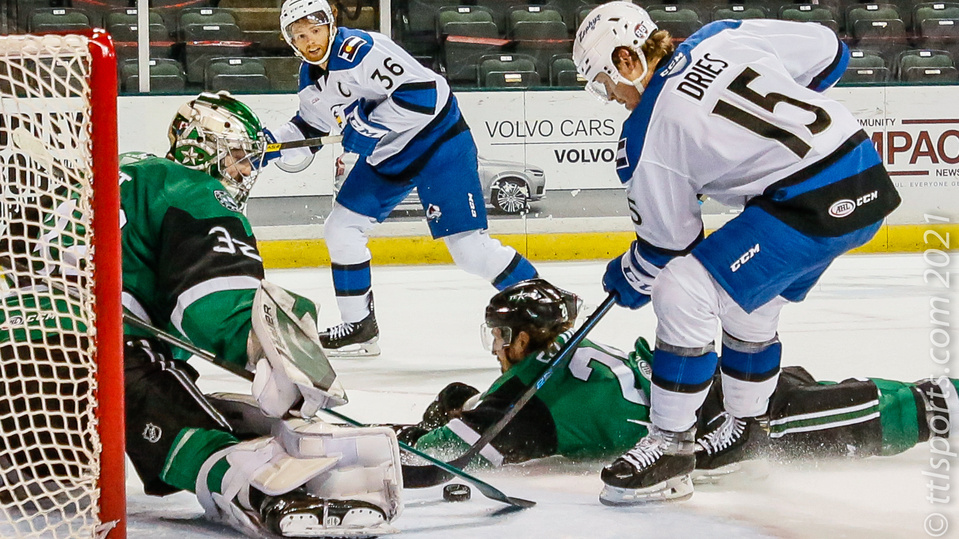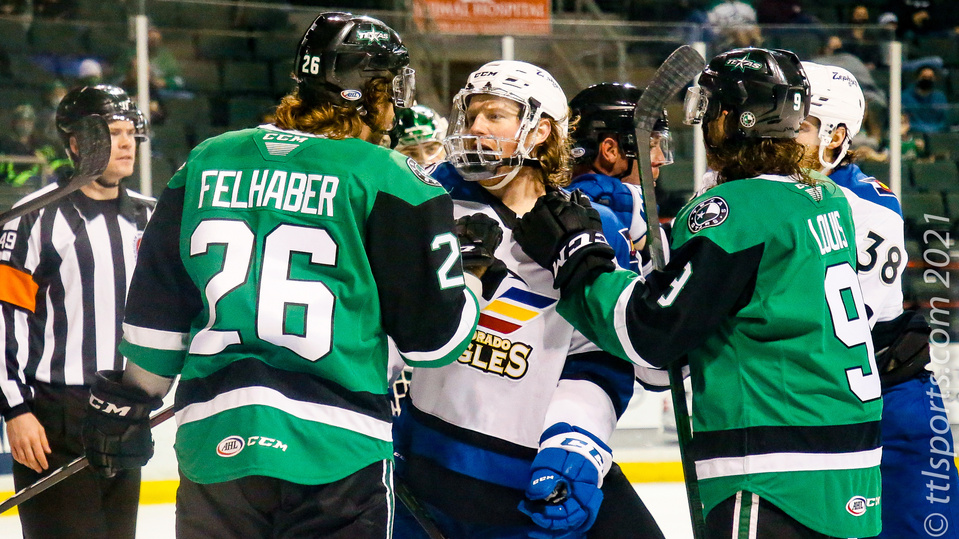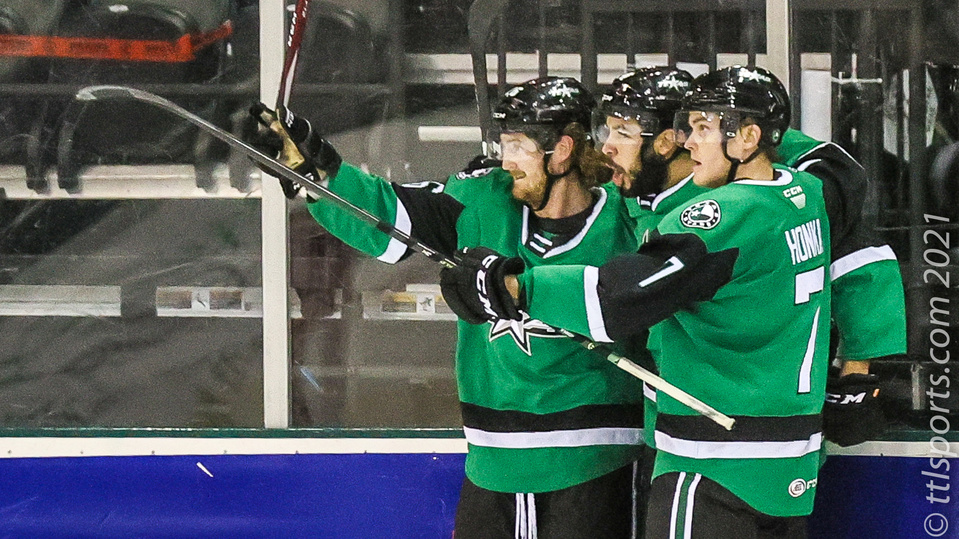 The Texas Stars (8-4-2-0) took a punch to the gut and suffered their second overtime loss in two days to the Colorado Eagles (6-6-2-0). A fatal mistake on a power play set up the overtime, and another cost them the game.
Texas' first shot-on-goal of the game came from Anthony Louis and gave the Stars an early 1-0 lead. Shane Bower and Sheldon Dries countered for Colorado, giving the Eagles a 2-1 advantage at the first intermission.
The Stars' Nick Baptiste owned the second period, finding the back of the net twice, the second goal on a power play. Texas led 3-2.
Texas controlled its destiny in the final frame, until T.J. Tynan stole the puck at the blue line, and broke away for a short-handed goal to tie the game. The goal deflated the Stars who could not muster an affective attack.
The Eagles' momentum carried into the 5-minute overtime period. Texas completely lost its composure when goaltender Colton Point lost his stick and his glove in a scrum, giving T.J. Tynan an undefended net to score the game-winning goal.
Texas head coach Neil Graham did not mince his words when he summarized the game, saying "It's frustrating, the situations we were in, with leads, with power plays to ice the game. Poor execution, poor decision making ended up hurting us. And it's unfortunate."
Colorado goalie Parker Gahagen (1-0-0-0) earned the win, making 30 saves on 33 shots. Texas goalkeeper Colton Point (3-2-1-0) endured the lost, allowing 4 goals on 29 shots.