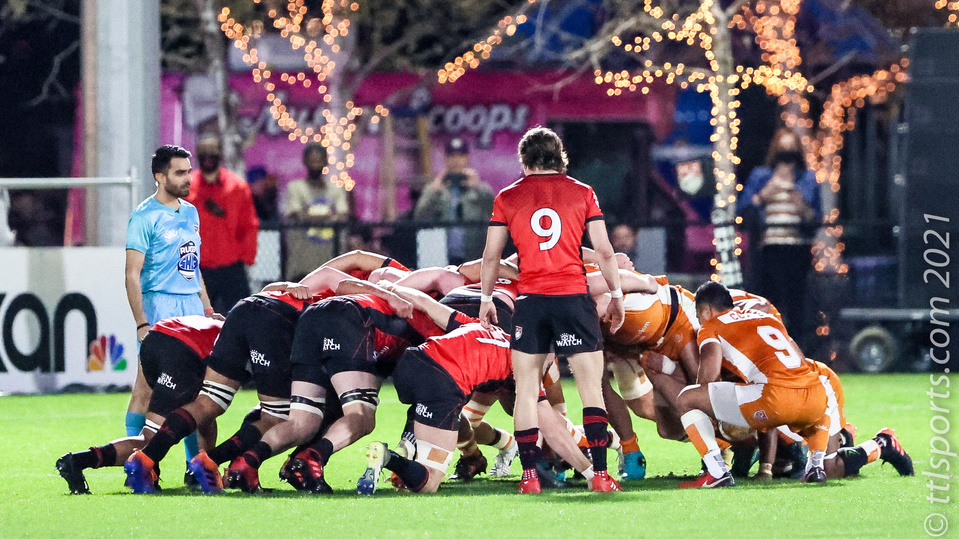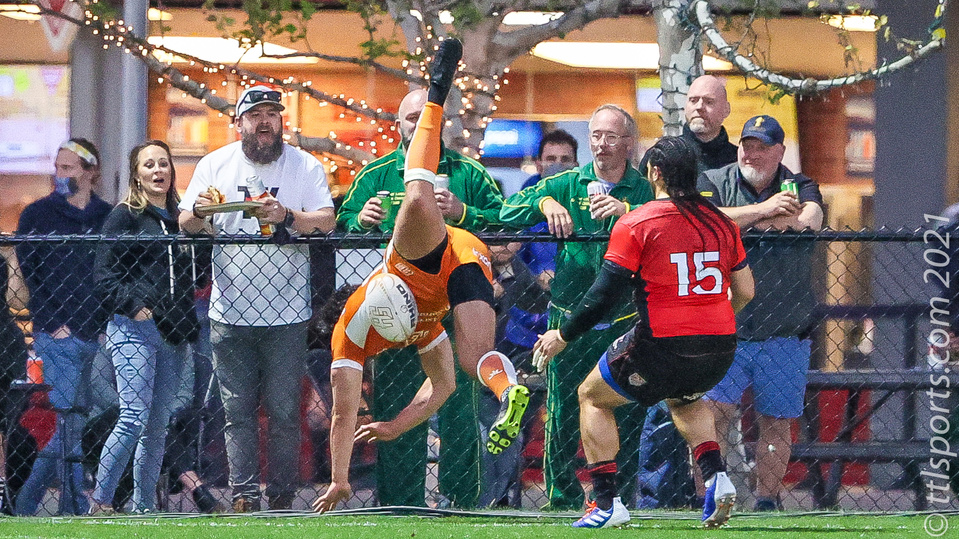 The Austin Gilgronis and Utah Warriors are known for close matches. It was only appropriate that the 2021 season-opening match highlight these two teams. Last season the Warriors came-from-behind to eke out a 19-19 drawn. This year it was the Gilgronis making a come-from-behind bid that ultimately fell short.
The Warriors claimed the early momentum on a kick return muffed by Austin, pinning the Gilgronis in their end of the pitch. Austin rallied an energetic defense, making two try-line stands. Utah eventually settled for a 2-point penalty goal.
Austin regrouped and took their only lead of the game when hooker Hugh Roach crossed the tie line. Utah effectively controlled the remainder of the first half, scoring tries off the legs of Michael Baska and Lance Williams.
The Warriors led 15-7 at the intermission.
Sama Malolo added to the Warriors' lead with an early second half try. Austin began to fight their way back with Moe Abdelmonem lunging across the try line, making the score 22-15.
Warrior's flanker Jurie van Vuuren reclaimed the margin. The teams traded penalty goals, before the Gilgronis made a final push.
Paddy Ryan brought Austin within two points with 12 minutes remaining in the match. Utah's defense rose to the occasion, effectively containing Austin's remaining efforts. Final score was Utah 30, Austin 28.
Commenting on the match, Utah assistant coach Shaun Davies said, "Austin has made some really positive changes and steps in the right direction."
It is clear that the 2021 Gilgronis are a vastly different team from the one that finished near the bottom of the standings in their first three years of MLR competition. They play their next match on Sunday, March 28th against the San Diego Legion at Bold Stadium.