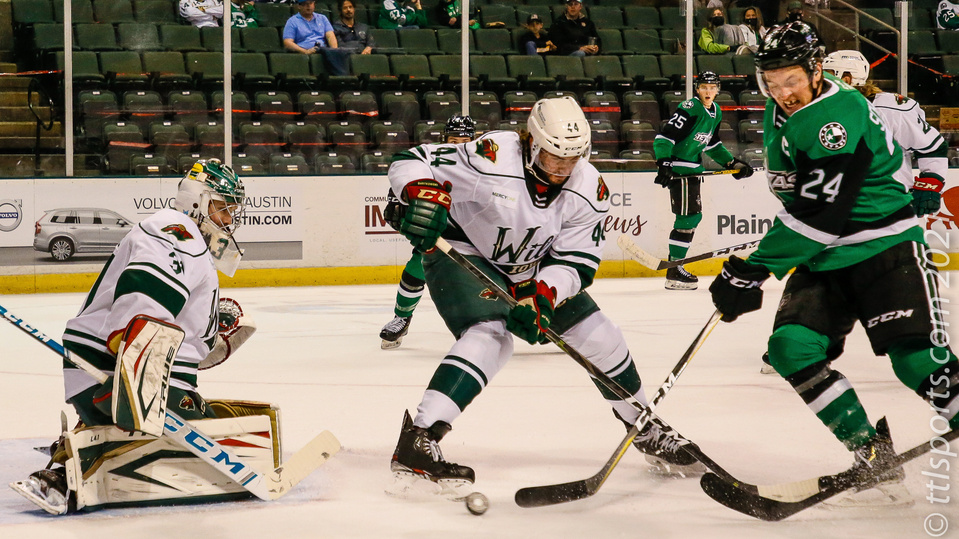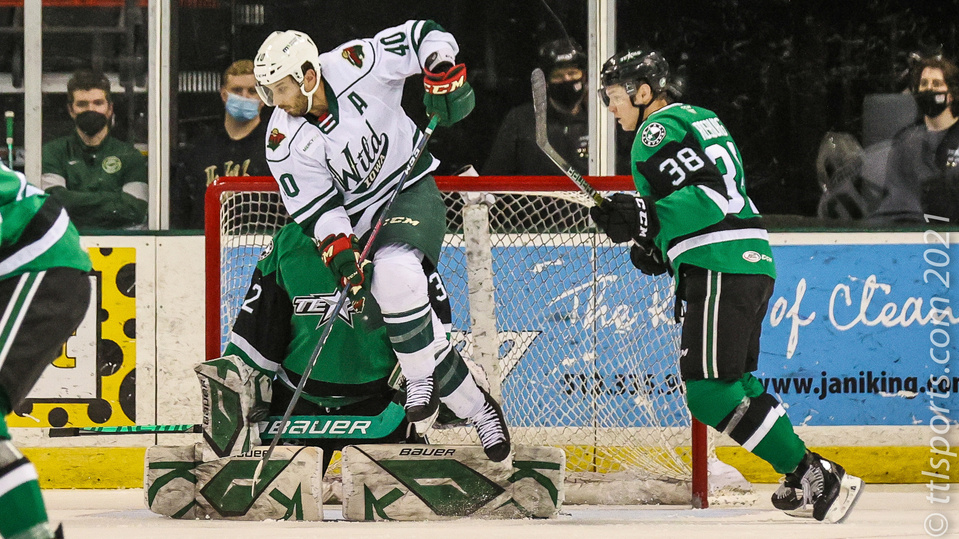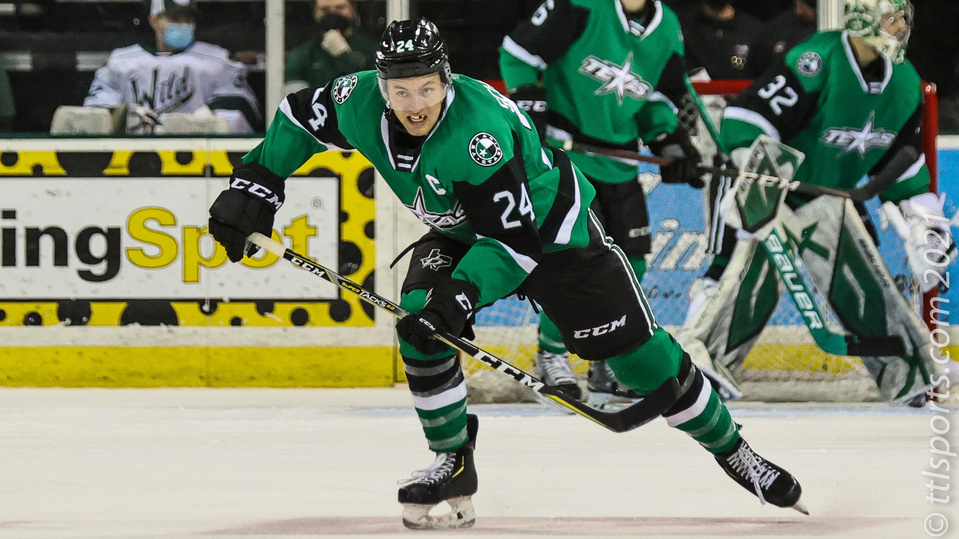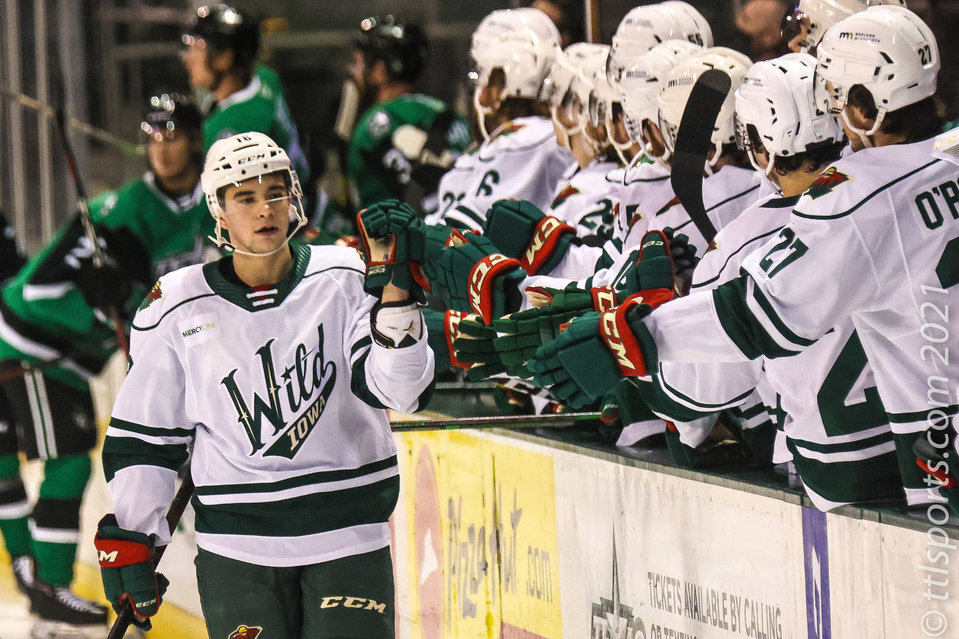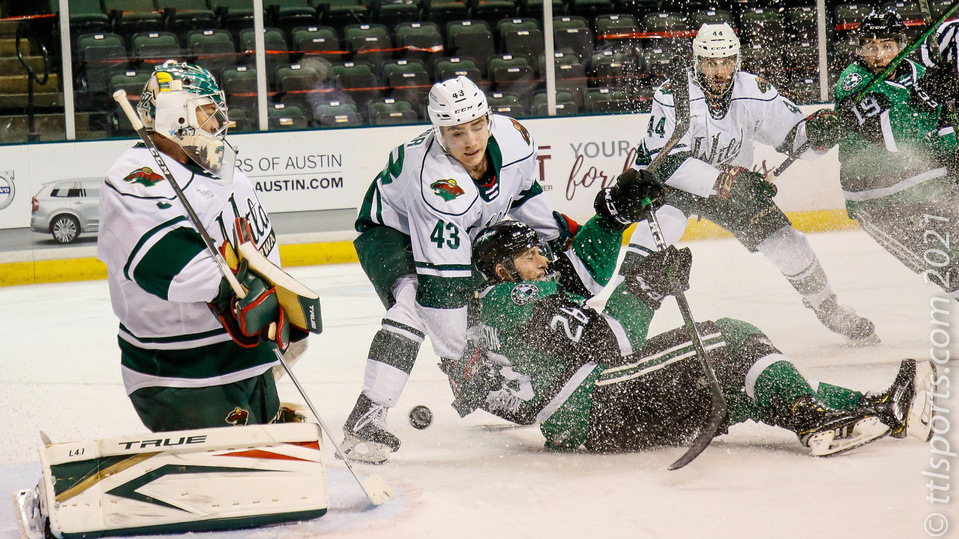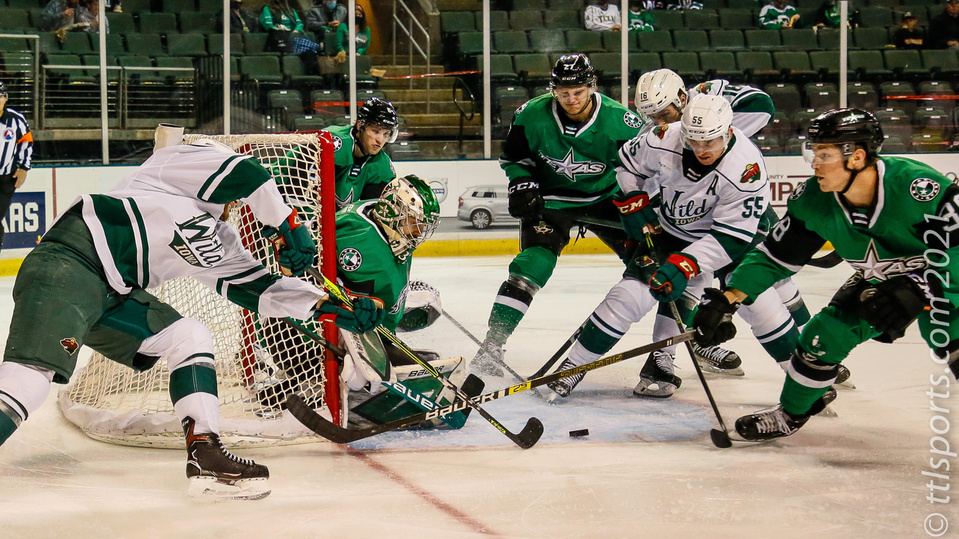 Finishes like this are drawn on the white board, but them seldom go that way. Tonight, was the exception, as the Texas Stars (10-6-2-0) battled back and defeated the Iowa Wild (5-9-3-0), 4-3, in overtime.
With under two minutes to play in the game, and trailing 3-2, the Stars pulled their goaltender for an extra stick on the ice. The tactic worked as Cole Schneider found the back of the net with two seconds remaining on the clock to tie the game.
The goal, and with it, the momentum, propelled Nick Baptiste for a break-away goal midway through the five-minute overtime period.
"Right now, he's getting rewarded for doing thing the right way," said Texas Stars head coach Neil Graham. "He's in a rhythm, he's working hard, and he's getting rewarded for it."
Baptiste, who played for the Buffalo Sabres from 2012 to 2018, has been bouncing around the AHL since. Baptiste signed a one-year contract with the Stars on January 23, 2021.
Commenting on the overall game Graham went on to say, "I liked our 60. I thought it was a complete effort." The ever-pragmatic Graham went on to say, "Tomorrow will be a whole new grind and we'll have to be ready."
The game was a back-and-forth affair. The Wild's Damien Giroux opened the scoring just 1:33 into the game. Texas's Riley Tufte evened the score a few second later. The teams were tied at the end of the first period.
The Stars started the second frame energized. Rookie Thomas Harley gave the Stars the lead with a shot from the top of the left face-off circle. Texas seemed to rest on that lead until Cal Addison evened the score late in period.
Both teams battled in the final frame until Iowa's Gabriel Dumont took advantage of a power play opportunity and Iowa took the lead. The Wild led until Schneider's scored as time was expiring.
The once red-hot power play unit of the Stars has since gone cold. Texas failed to convert on three man-advantage opportunities, and has fallen to the bottom of the conference with just 16.5% success.
Stars' goaltender Colton Point (5-2-1) earned the win, making 20 saves on 23 shots. Iowa goalie Joel Rumple (1-7-1) suffered the loss, allowing 4 goals on 33 shots.