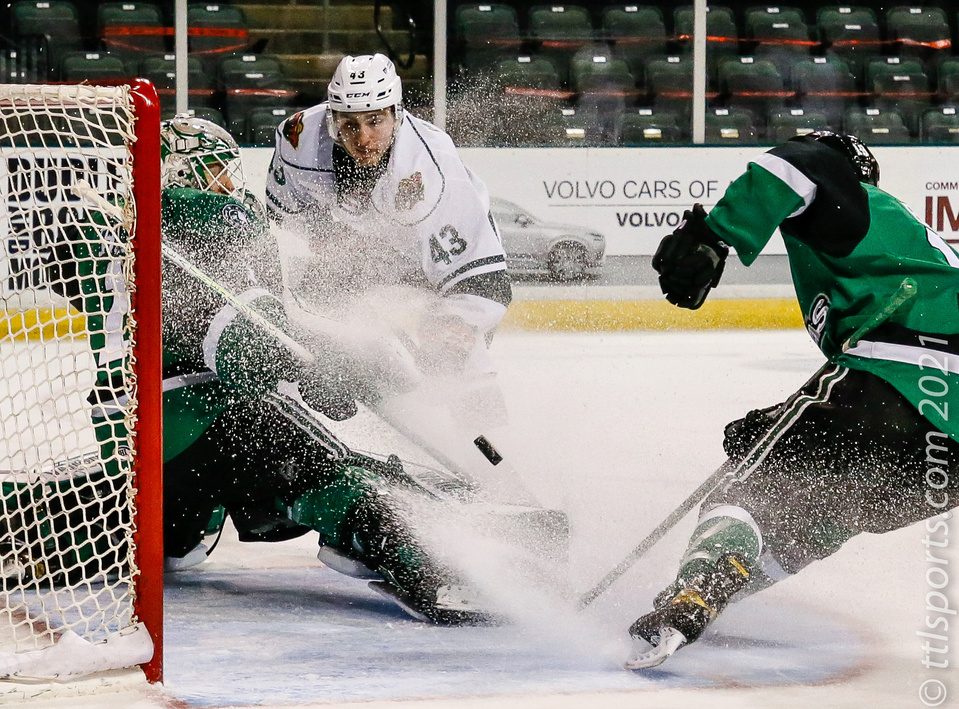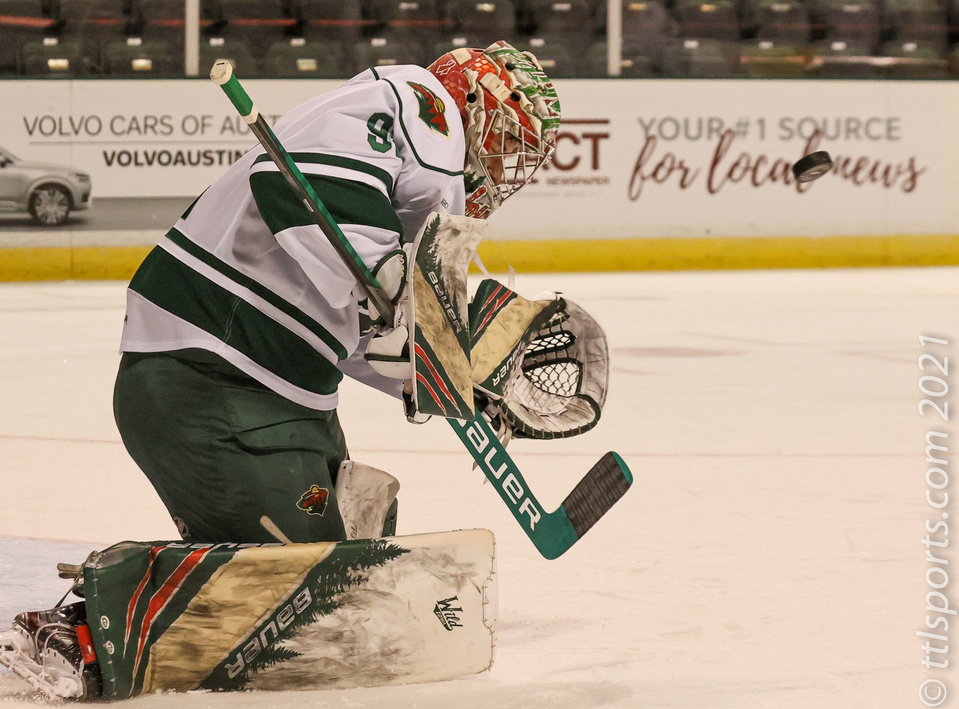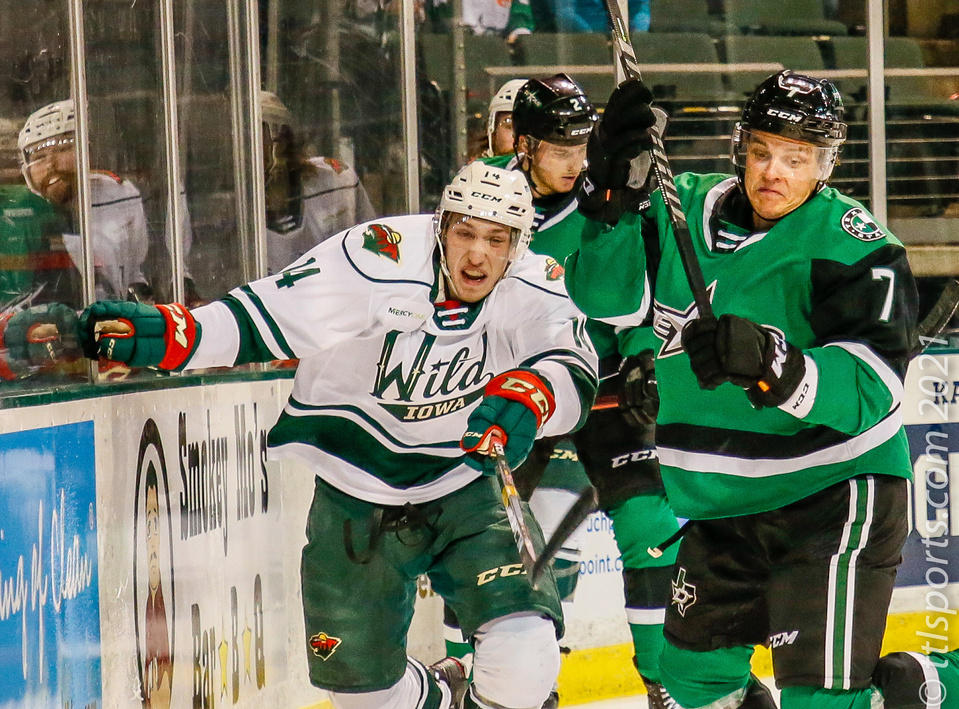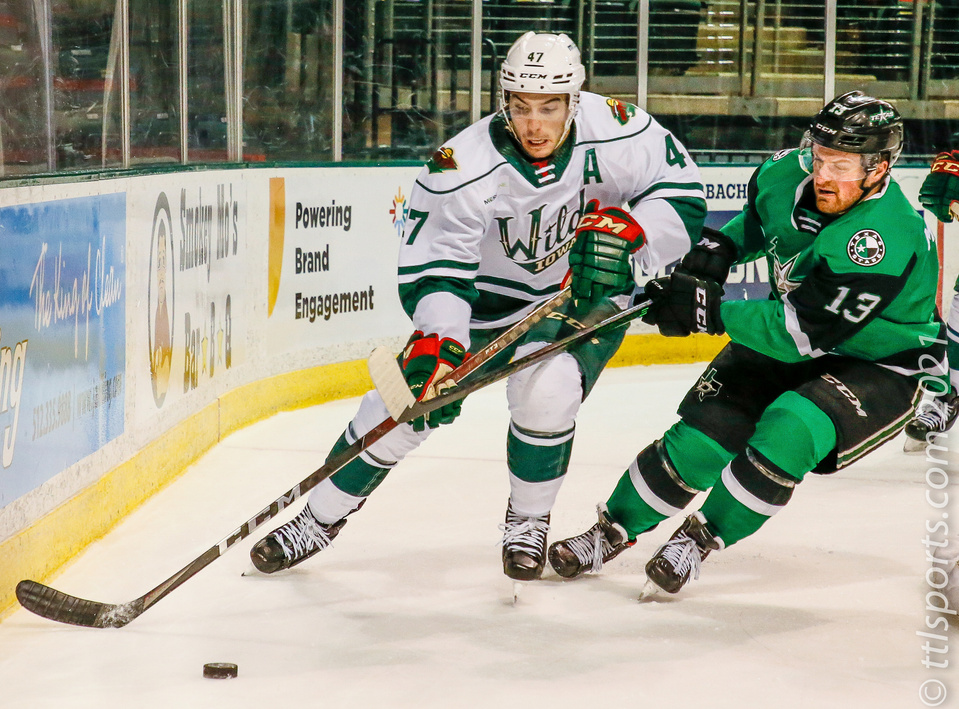 A fire storm of shots from the Texas Stars, most no closer than mid-faceoff circle, could not penetrate the Iowa Wild defense. The Stars (10-7-2-0) fell to the Wild (6-9-3-0), 2-1, to even their four-game series at 1-1.
Special teams failed the Stars. The normally effective power play unit, averaging a 21% conversation rate, went 0-6 on man-advantage opportunities. The penalty kill unit, usually effective 86% of the time, allowed the Wild to score once in only three attempts.
Commenting on the special team's effort, Texas Stars head coach Neil Graham said, "the penalty kick, we didn't execute on a particular play." He added, "When you earn six power plays you have to make them pay; unfortunately, we didn't."
The shot differential in the first period was simply crazy. Texas out-shot Iowa 19 to 2. The only goal in the period came from an Iowa powerplay, just 4 seconds into the penalty.
Neither team scored in the second frame. Iowa out-shot Texas 12-6.
The Wild aggressively started the final period, finding the back of the net at 1:26 into the period. Texas' Adam Mascherin finally made the Texas presence felt mid-way through the period to bring the Stars within 1 goal. An intense Texas barrage in the final minutes of the game could not find a way past Wild goaltender Hunter Jones.
Jones (2-7-1) earned the win, making 35 saves on 36 shot-on-goal. Stars' goalie Tomas Sholl (4-4-1) suffered the loss, allowing two goals on 23 shots.
Rookie Nick Porco saw the first action of this professional career, tallying one shot and two penalty minutes (tripping). "I think he had a really good game," said Graham. "He did a fantastic job. I'm happy for him, I'm proud of him. He did exactly what he needed to do."