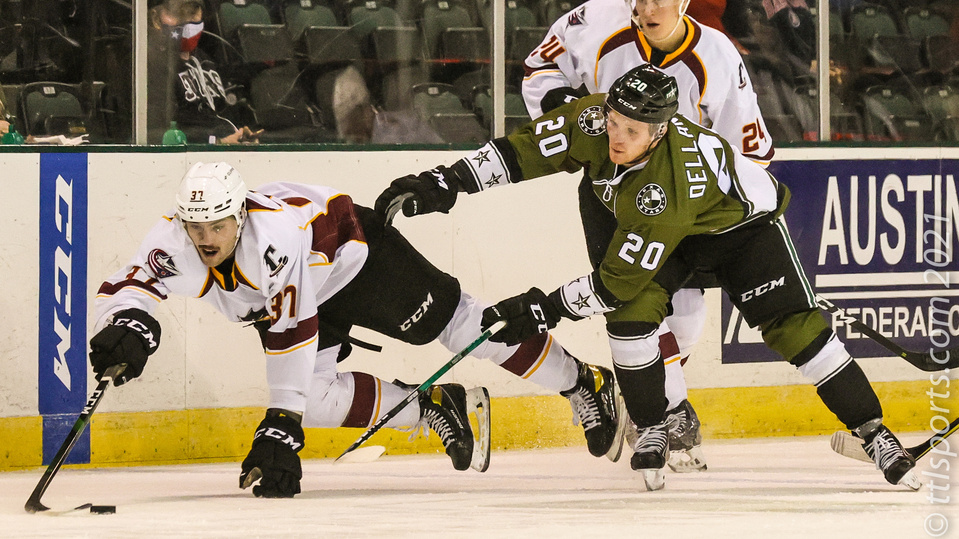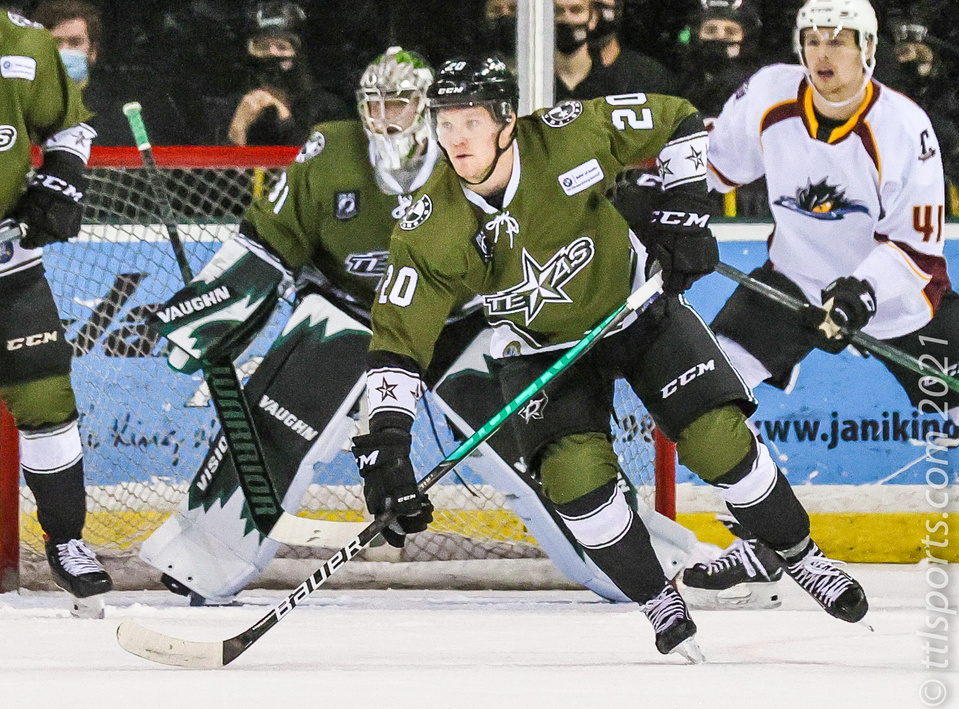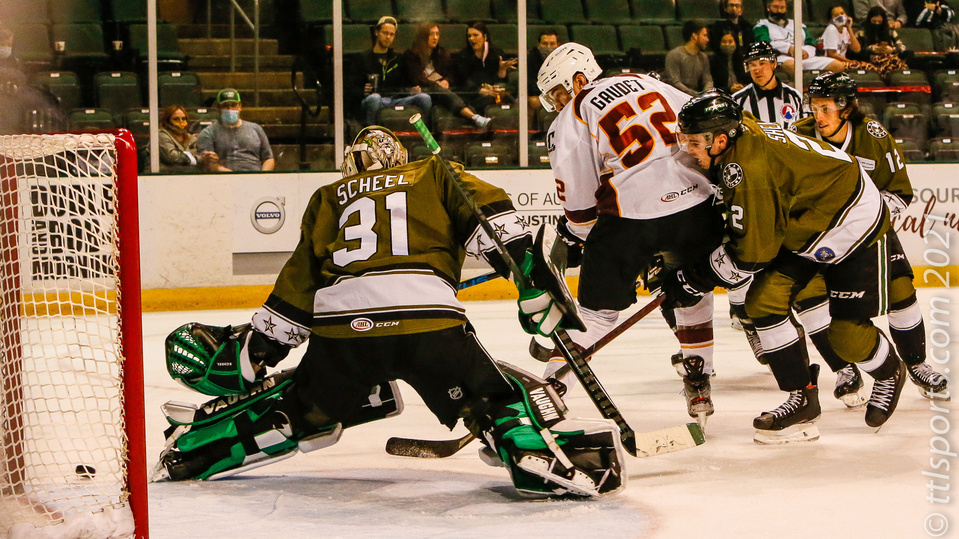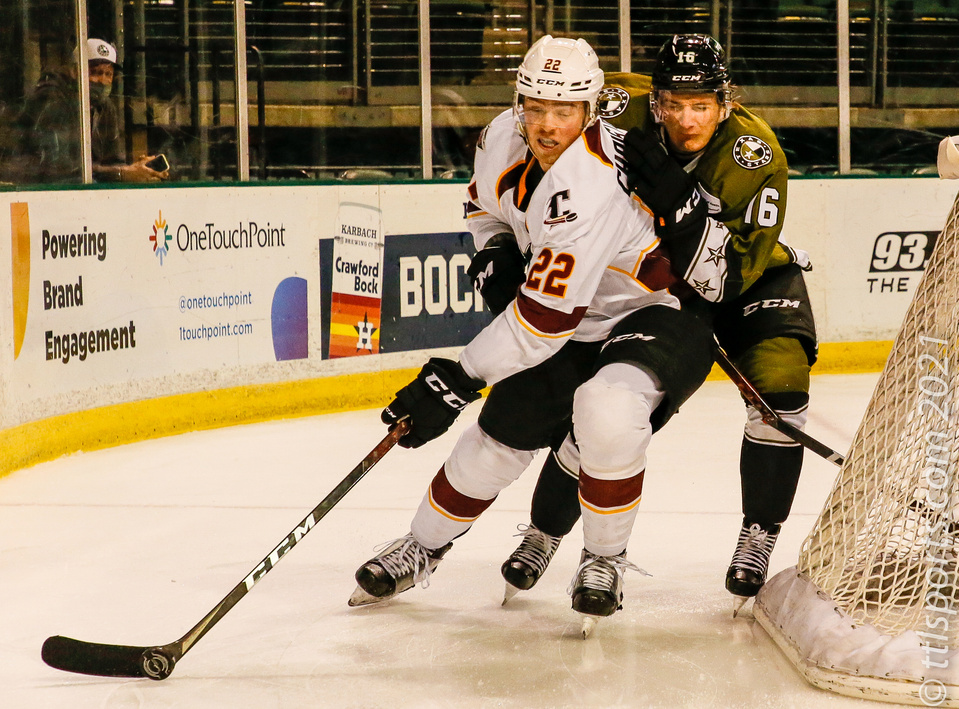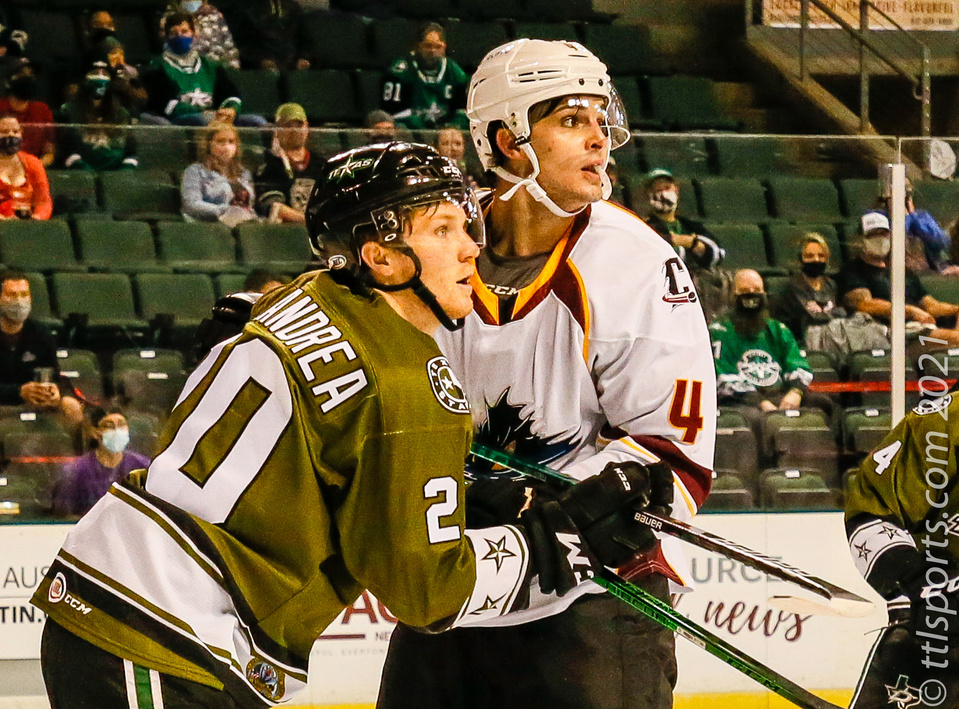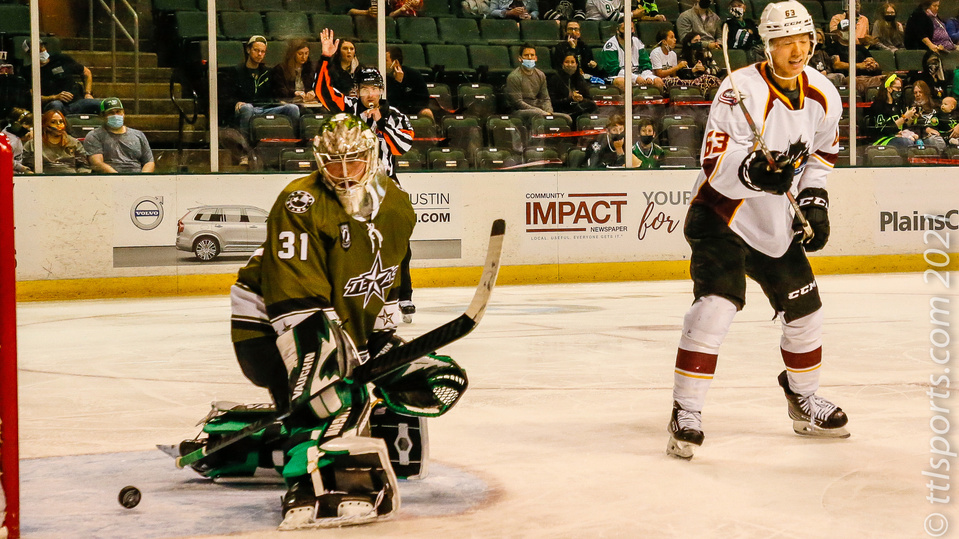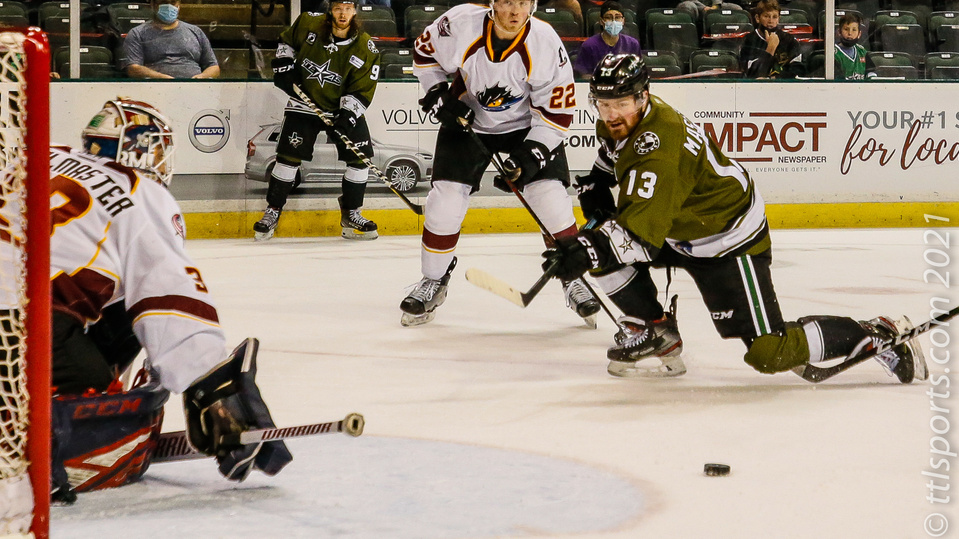 Cleveland Monsters' goalkeeper Justin Kapelmaster, just 4-days into his professional try-out agreement, won his first AHL game while probably setting a record for the number of dropped sticks. Kapelmaster's frenetic play led the Monsters (14-8-1-1) to a 3-2 overtime victory over the Texas Stars (14-15-3).
The action broke-out in the second period, after a slow opening frame.
The Stars' Riley Damiani found the back of the net for the ninth time this season early in the period. The Monsters' fired back with their first goal by Josh Dunne, less than a minute late. Cleveland's Matthew Struthers grabbed the lead late in the frame. The Monster looked to take that lead into the locker room until Nikita Scherbak grabbed momentum for the Stars with a game-tying score with 19 seconds remaining in the middle frame.
A scoreless third period forced a sudden-death overtime.
The Stars controlled the pace and possession in overtime, until Adam Helewka broke free from Ben Gleason and slipped the puck past Adam Scheel.
"Obviously, that was a really big goal at the end of the second, going into the third to tie the game," said Texas Stars head coach Neil Graham. "(In the) third, we controlled most of the play and most of the chances. Unfortunately, we weren't able to make good on any of our opportunities in the third period."
The Stars' special team rose to the occasion, holding the Monsters scoreless on 4 man-advantage opportunities, while converting on 1-of-6 power play chances.
"Our power play has been pretty crisp over the past several games…. We're about 95% the way there," said Texas Stars head coach Neil Graham. "It (penalty kill) has definitely been a strong suite for us all year… it's been a consistent presence."
Kapelmaster (1-0-0-0) earned the win, making 30 saves on 32 shots. Texas' Adam Scheel (3-4-1-0) suffered the lost, despite playing well, making 34 saves on 37 shots.
Pragmatically, the Stars' overtime lost meant little. They secured 5 of 6 points over three game against a very good opponent