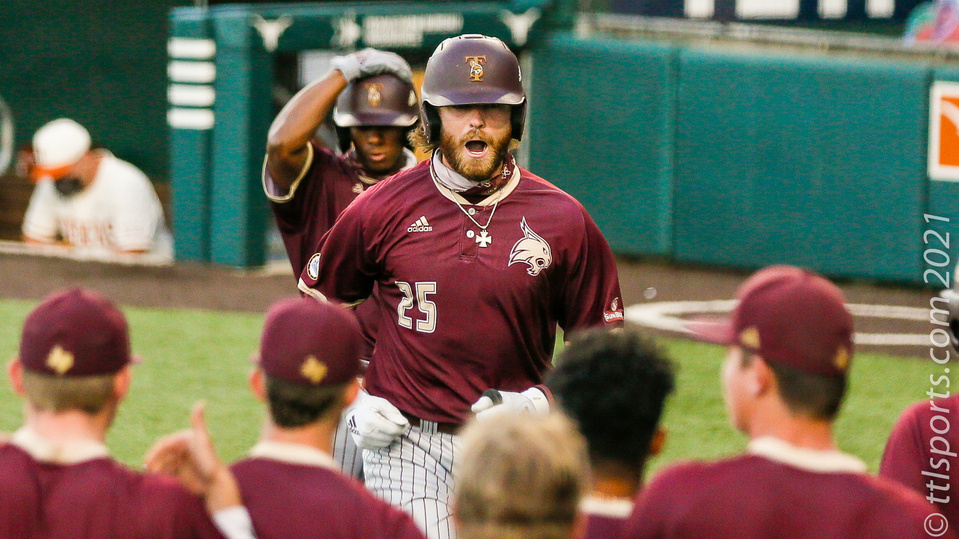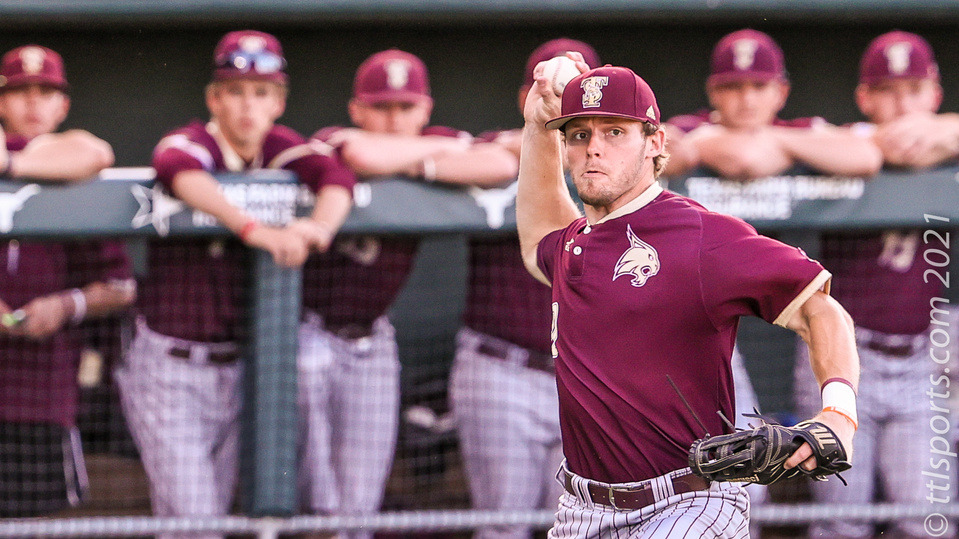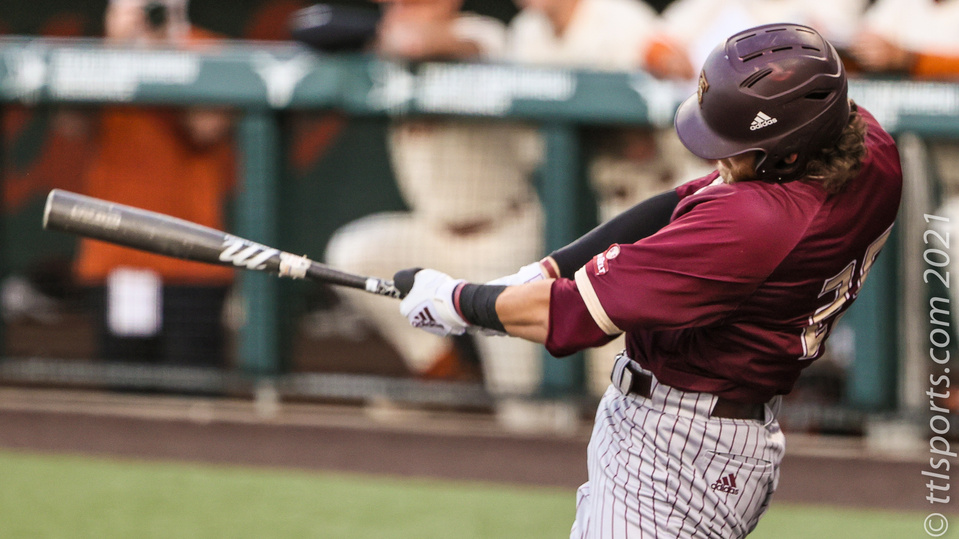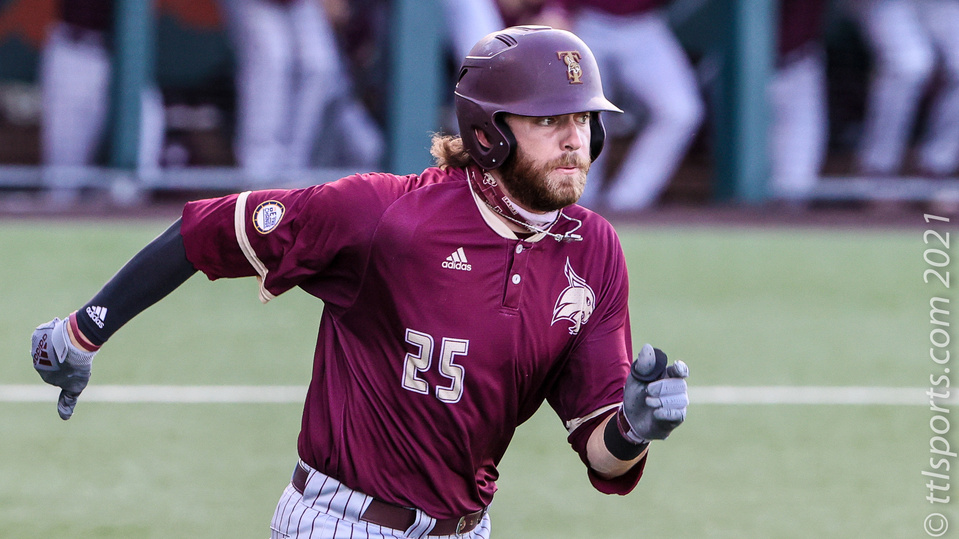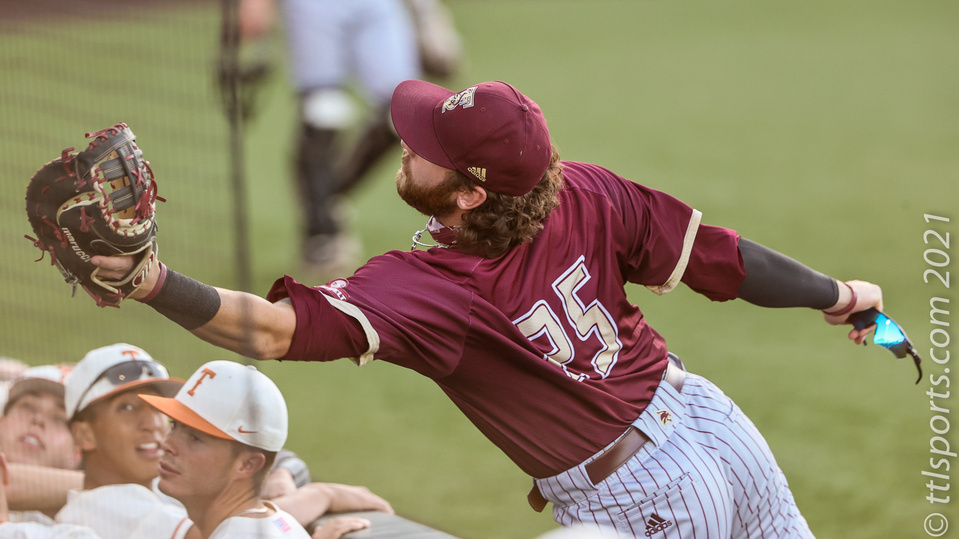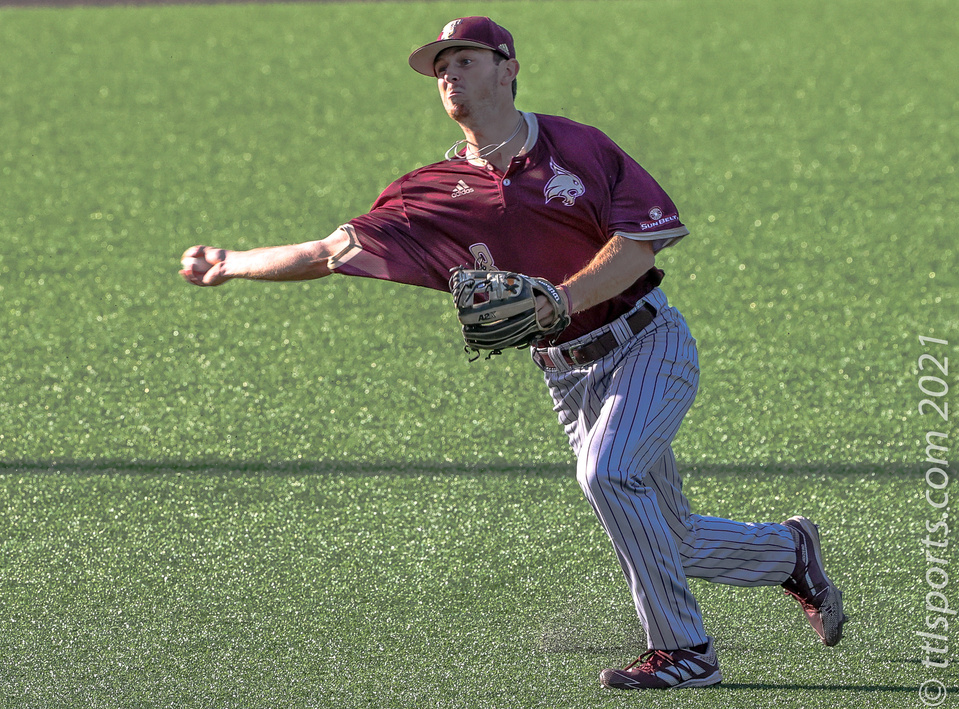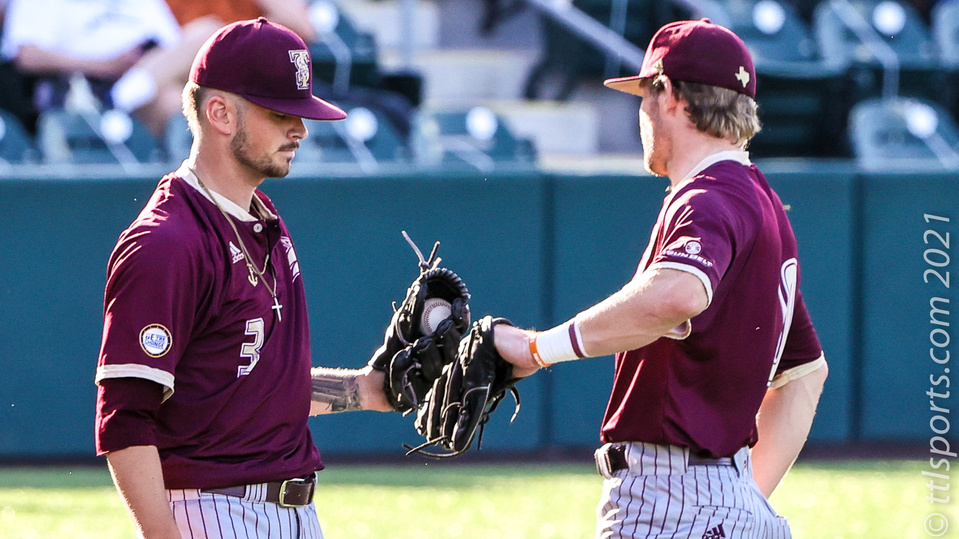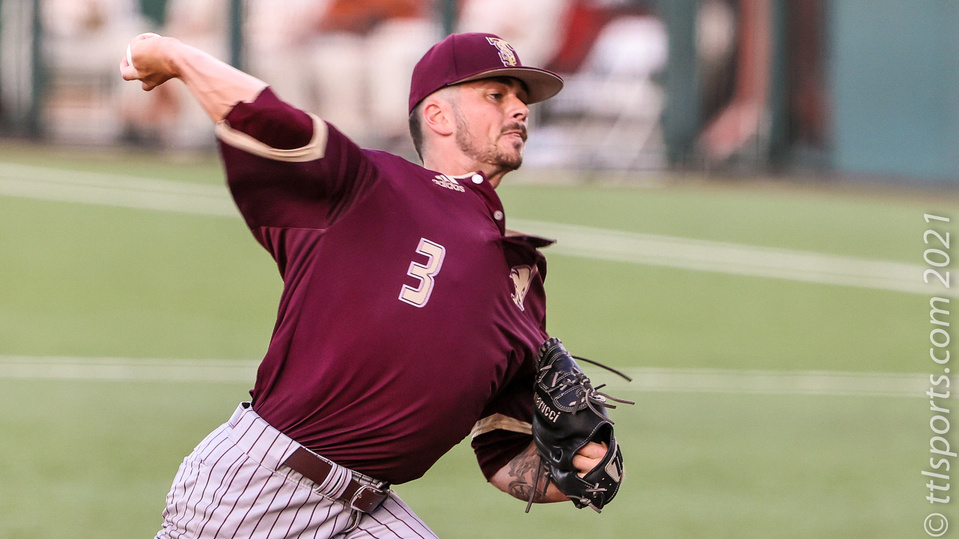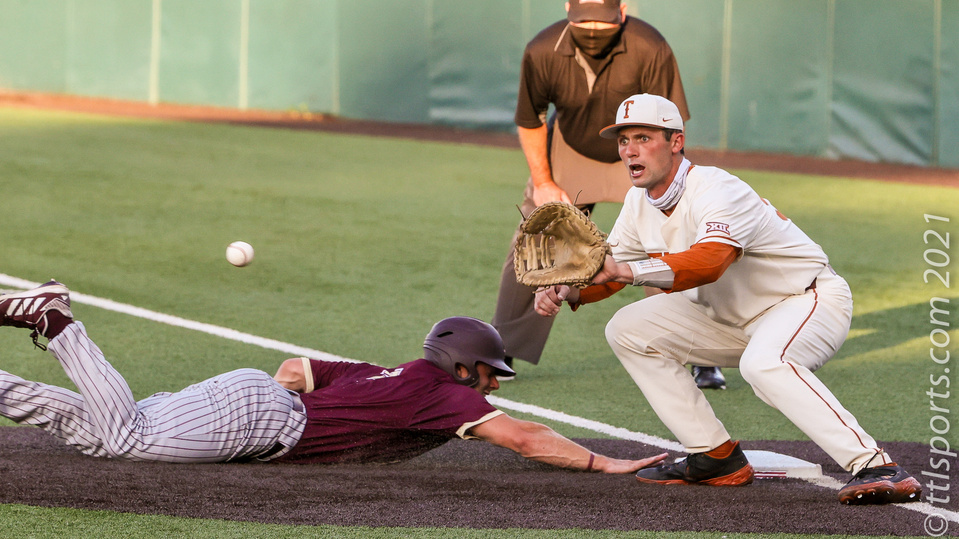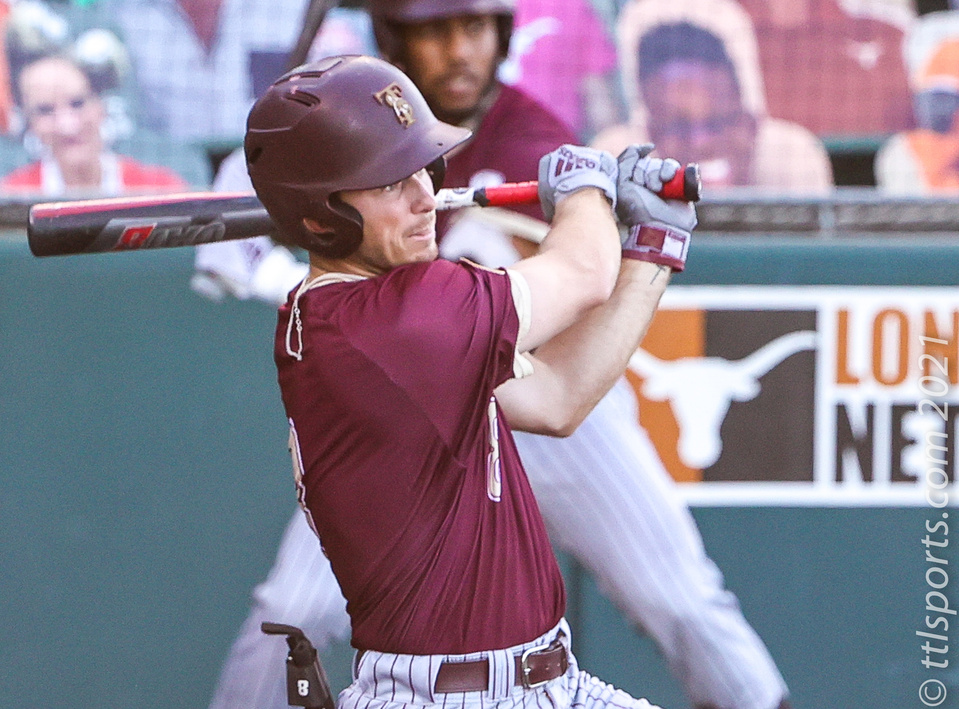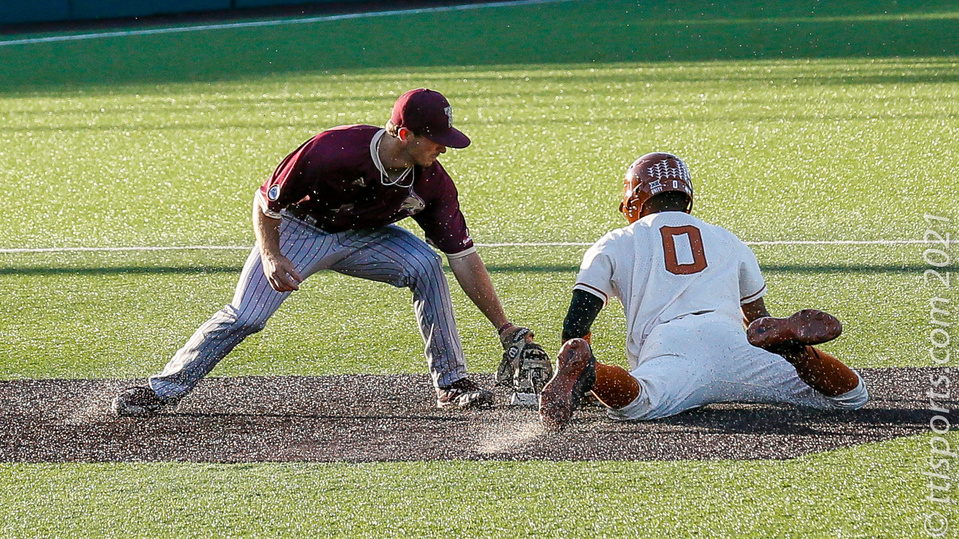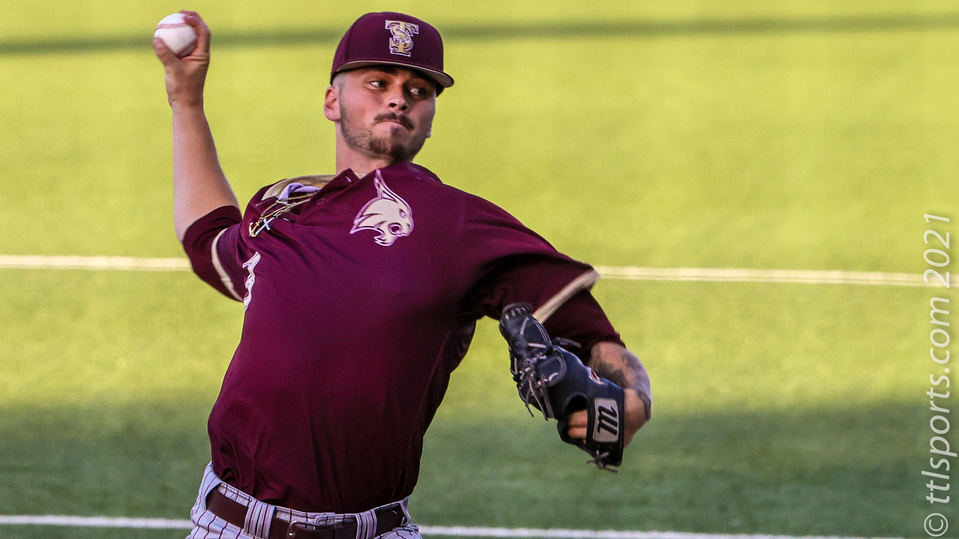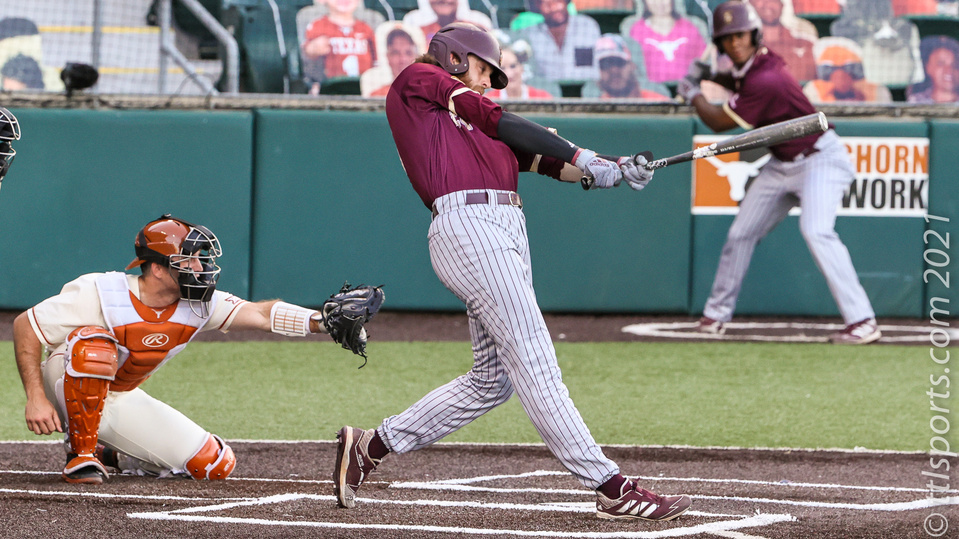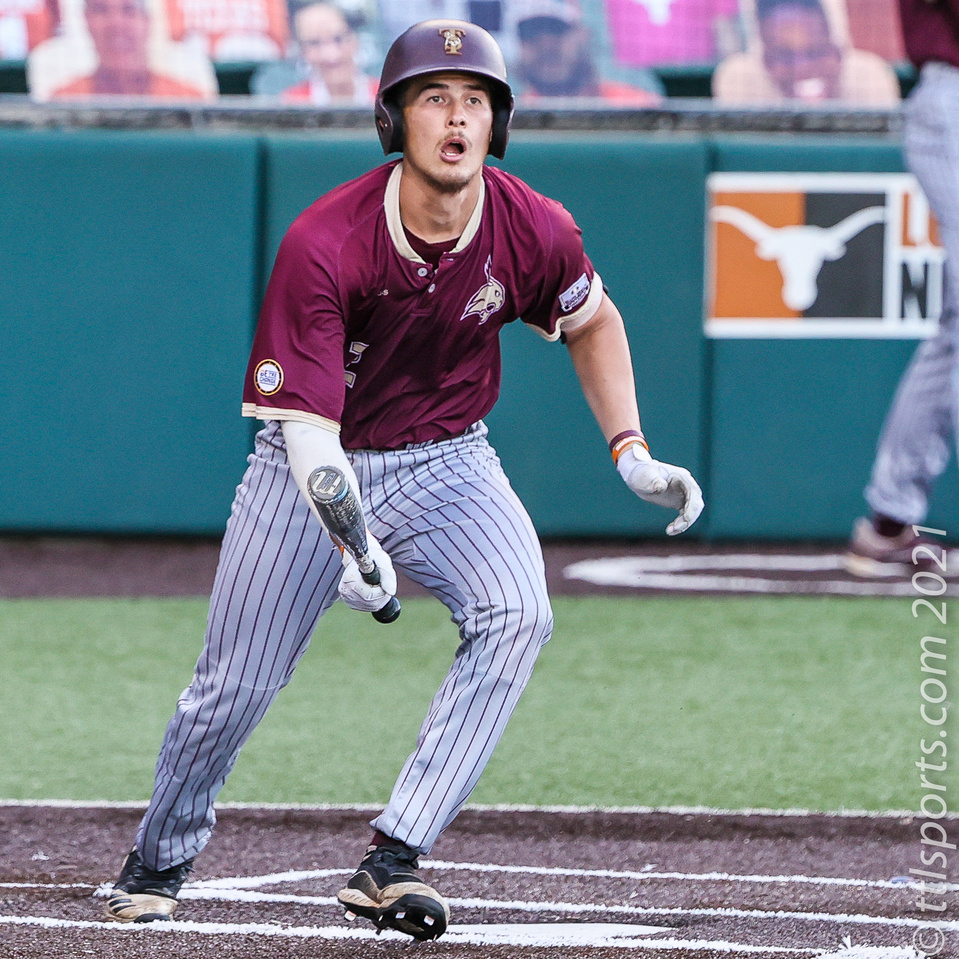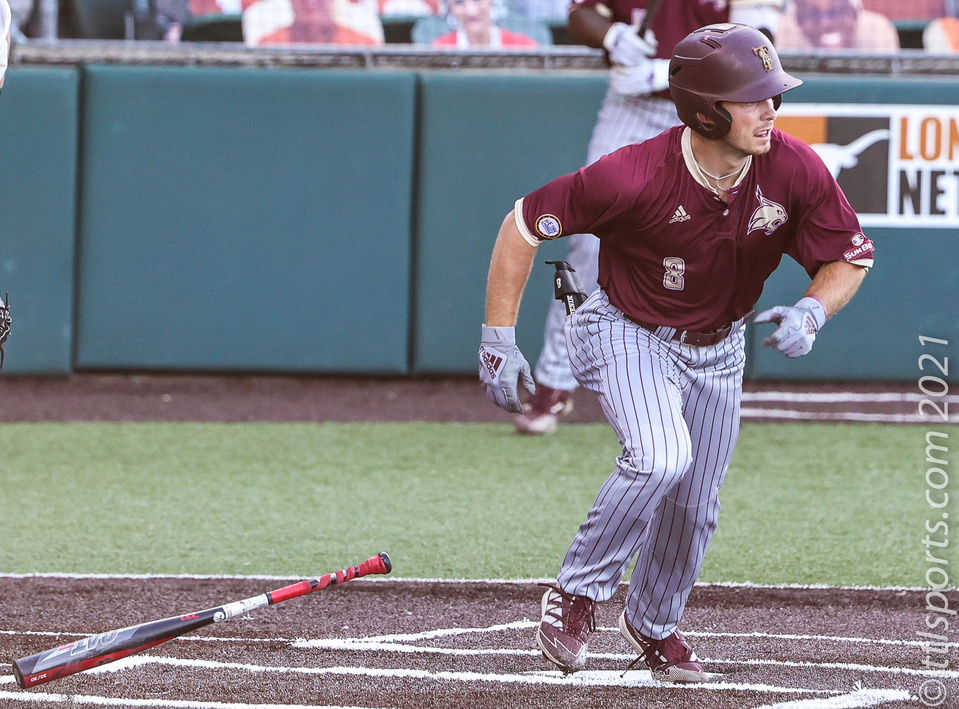 The Texas State Bobcat (19-27) lost the game but won some respect, losing to the #5 University of Texas at Austin Longhorns (36-11) by a score of 4-1. The Longhorn took both meetings this season.
The Longhorns drew first blood in the second inning. Lead-off singles by JD Petrinksky and Murphy Stehly, followed by a sacrifice bunt by Eric Kennedy, put two runners in scoring position. And a fielder's choice by Trey Flatine gave Texas a 1-0 lead.
The Bobcat evened the score in the fifth inning compliments of a Cole Coffey two-out solo home run to right field.
Texas reclaimed the lead in the following inning with a Zach Zubia home run to right field.
The Longhorns opened the seventh inning with a pair of lead-off walks to Mike Antico and Mitchell Daly. A single to third base, allowed Antico to advance to third and then score on an ensuing throwing error.
Texas' eighth inning again opened with a pair of walks to Douglas Hodo and Silas Ardoin. Both runners advanced into scoring position on a fielder's choice by the pitcher. Hodo scored on a ground-out to second base by Kennedy.
Texas State starting pitcher Trevis Sundgren went 5 innings, yielding 1 run on 3 hits for no decision. Bobcat relief pitch Triston Dixon (0-2) suffered the loss, giving-up the Zubia home run in 1 inning pitched.
Longhorn starter Lucas Gordon pitched 3 innings of shut-out ball for no decision. Cole Quintanilla (4-0) earned the win, tossing 2 innings of scoreless relief.