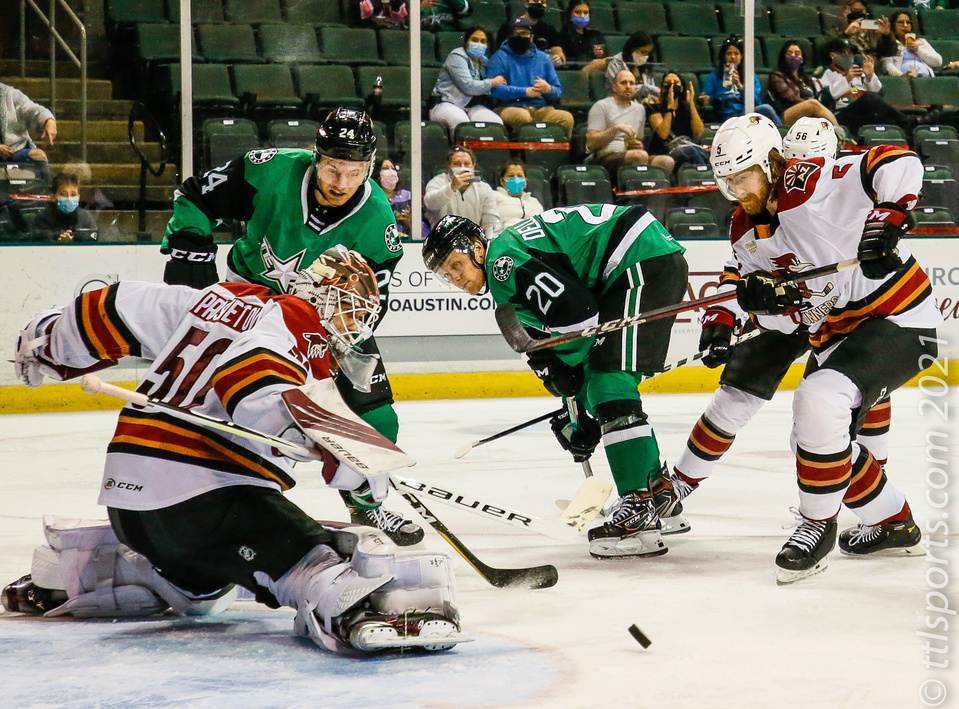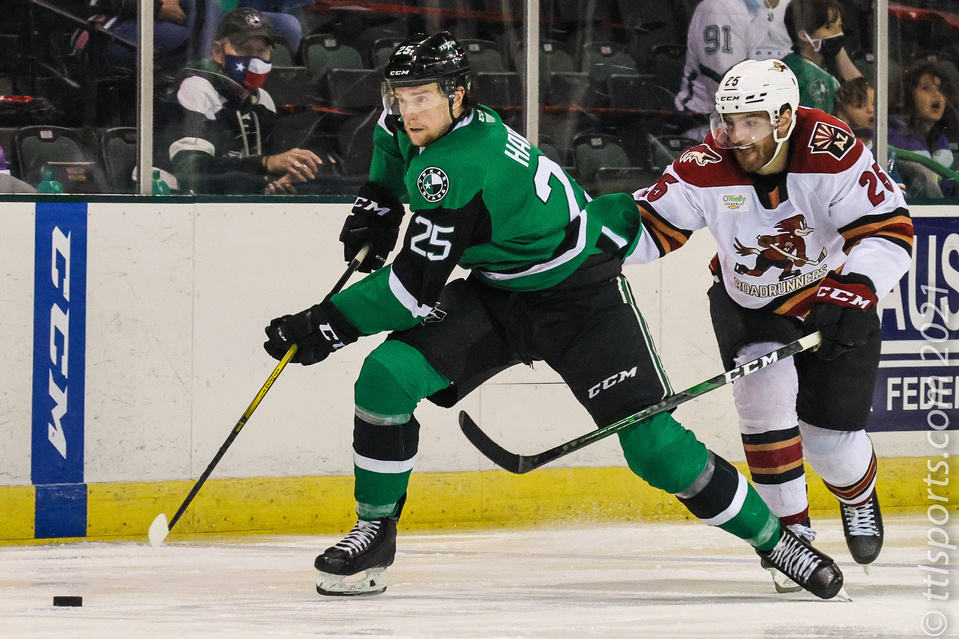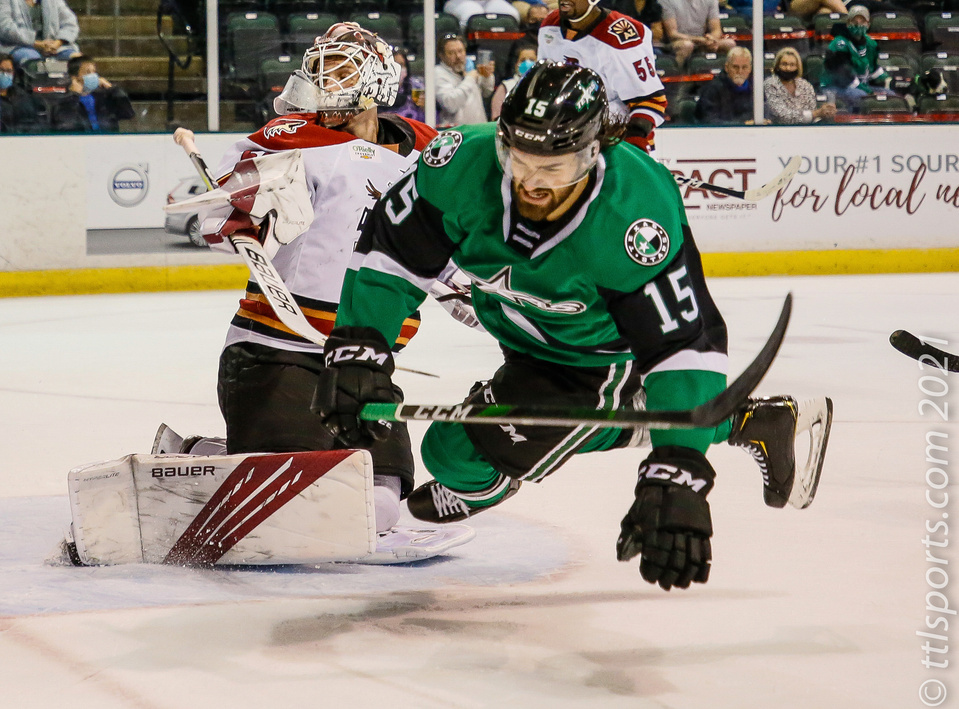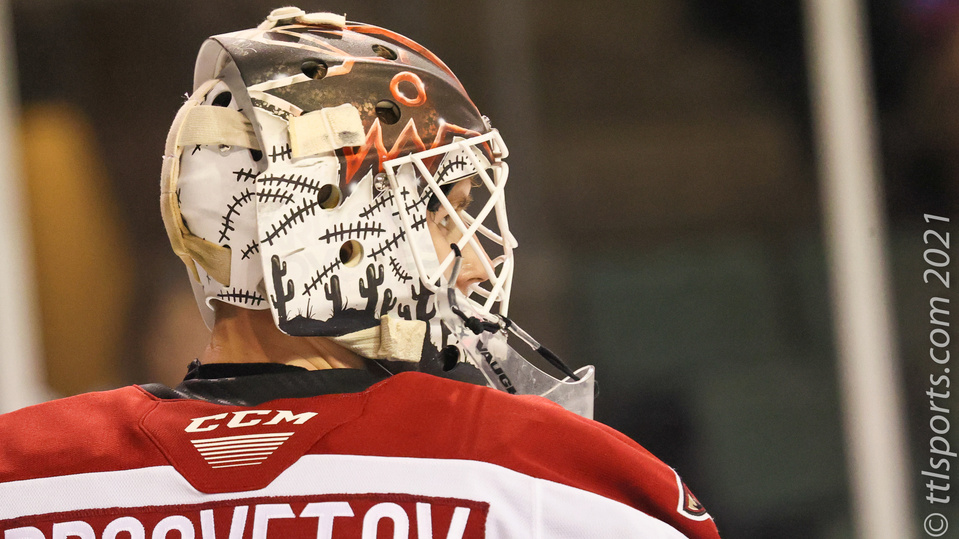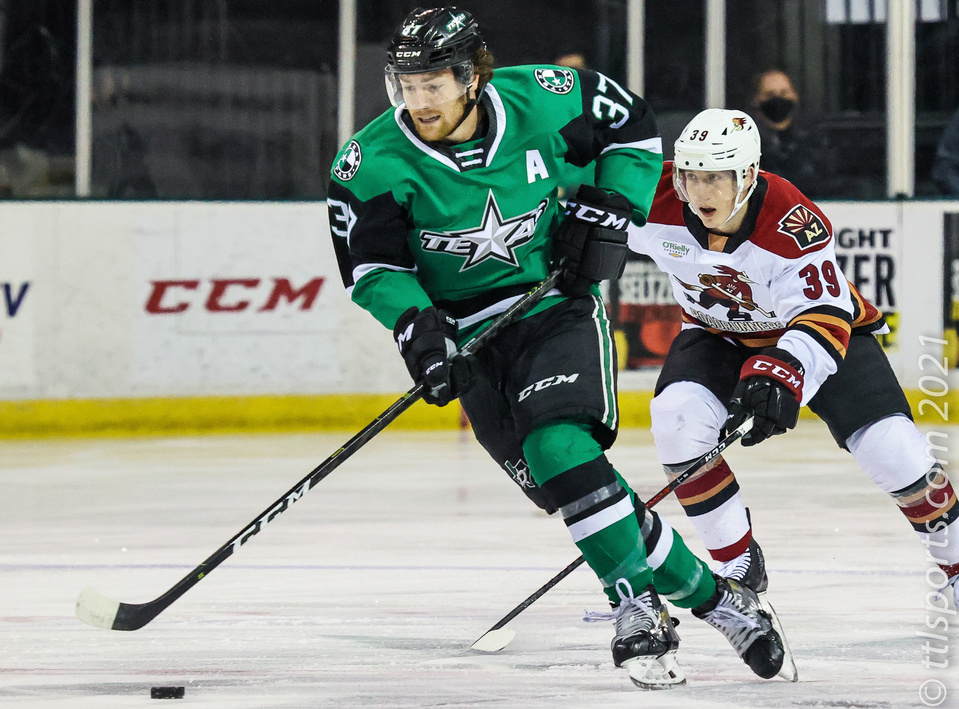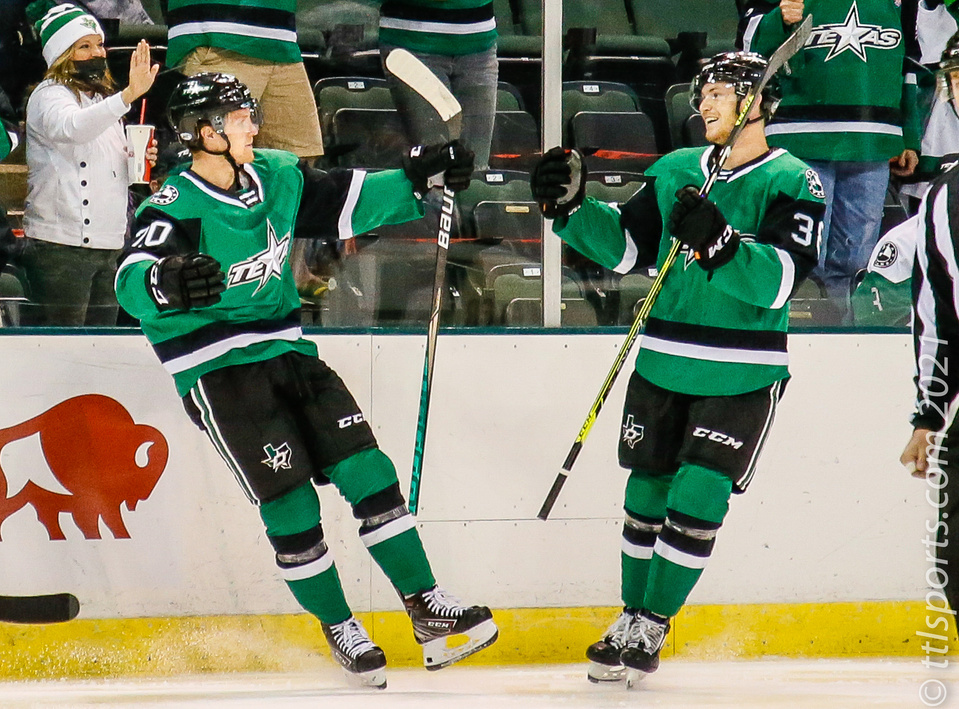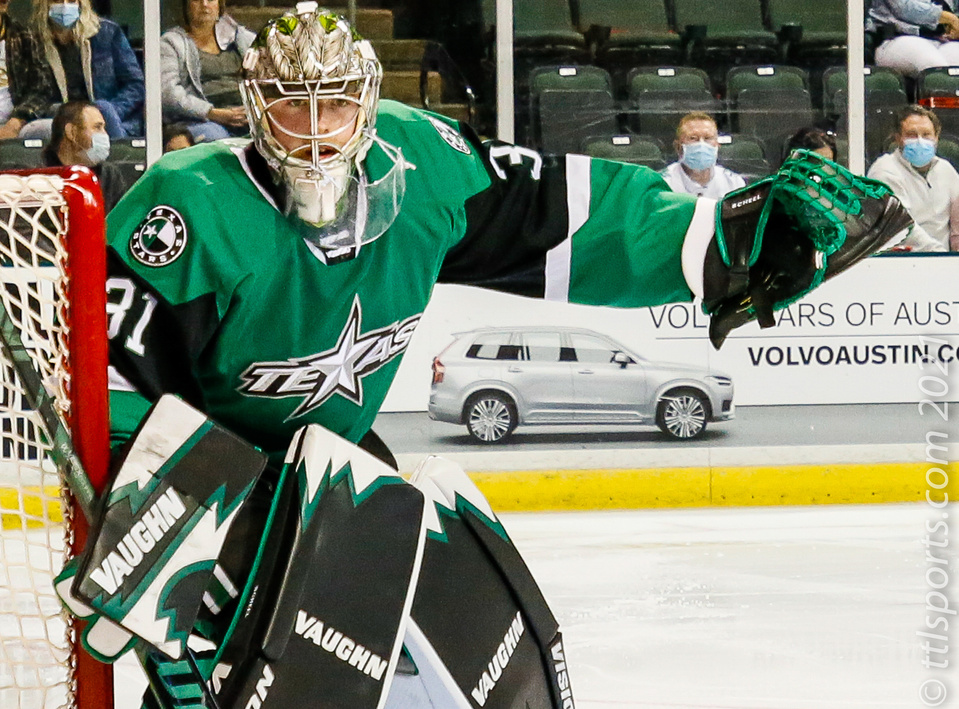 The Texas Stars (15-15-3-0) exploded from the first minute of play and crushed the Tucson Roadrunner (12-18-2-0) by a score of 7-2. This was the third game this season that the Stars scored seven goals. A different player scored on each occasion.
The Stars jumped to an immediate lead when Ty Dellandrea slipped the puck past Roadrunner goalkeeper Ivan Prosvetov just 50 seconds into the game. Tucson evened the score mid-way through the first period with a goal off the stick of Jalen Smereck. Texas, however, took command of the game with goals by Cole Schneider and Anthony Louis. Louis' goal came with 22 second remaining in the period.
Commenting on the first period performance, Texas Stars head coach Neil Graham said, "Those are big goals in big moments and I thought that led the way for our group and everyone jumped aboard."
The teams played tit-for-tat hockey in the second frame, exchanging goals. Jordan Schmaltz brought Tucson within one goal, and Max Martin restored Texas' lead. Martin's goal was the first of his professional career.
The Stars' domination returned in the final frame. Riley Daminai, Adam Mascherin and Ben Gleason each scored to ice the game for Texas.
Ben Gleason tied a franchise record with a +5 performance. Performance is rated with a +1 if the player is on the ice when his team scores, or a -1 when the opponents score.
It was the first professional game, for Mavrik Bourque, the Dallas Stars first round pick from 2020 NHL Draft. "For such a young player, I thought there was a maturity to his game," said Graham. "He had poise with the puck, starting from our goal line out."
The game was surprisingly penalty-free. The Stars had two power play opportunities and the Roadrunner had one. Neither team capitalized on the man-advantage.
Texas goaltender Adam Scheel enjoyed the win, making 25 save against 27 shots. An embattled Tucson goalie, Ivan Prosvetov, endured the loss, allowing all 7 goals against 34 shots. One can only ask why Tucson head coach Bill Armstrong did not ease Prosvetov's suffering and pull him from the game.
Graham cautioned that the team should not get over confident headed into Saturday's second game against the Roadrunners. "They can explode offensively, if you let them," said Graham. "It's really important that our mind is in the right play come Saturday."