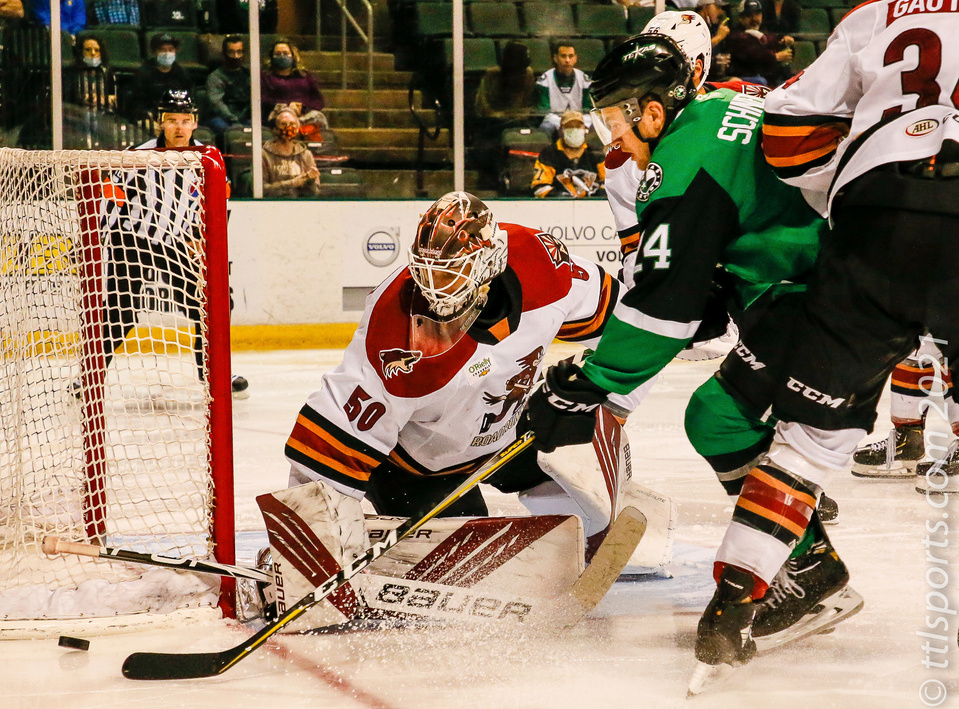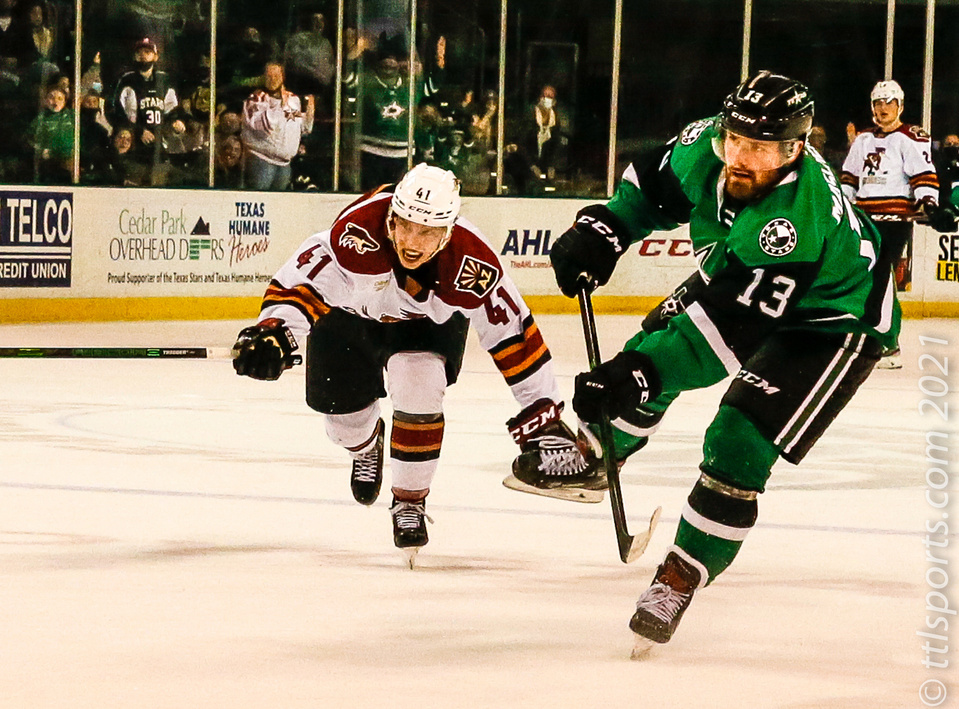 The Texas Stars (16-16-3-0) closed out their home season with an exclamation point, defeating the Tucson Roadrunners (13-19-2-0) by a score of 3-1. Three of the four goals came on power plays; the fourth on an empty net.
The first goal came off the stick of Texas' Ben Gleason late in the first period. Gleason's slap shot just inside the blue line blurred by Tucson's goalkeeper Ivan Prosvetov. "He's obviously a confident kid, he can make high-end plays" said Texas Stars head coach Neil Graham on Gleason.
The Roadrunners evened the score mid-way through the final frame. Barrett Hayton jammed the puck past the left side of Texas goalie Colton Point.
Texas' Riley Damiani reclaimed the lead, collecting a rebound and rifling home the puck from the center of the right face-off circle. The goal was Damiani's eleventh of the season, and when couple with his 24 assists, make him on the out-standing rookies this season in the AHL.
Adam Mascherin iced the game for the Stars with an empty net goal in the final minute of play. Mascherin is second in goal scored this season, four behind league leading Cooper Marody of the Bakersfield Condors.
Colton Point (7-5-1) earned his seventh win of the season between the pipes. This was his first start since April 17, yielding time to the newcomer Adam Scheel. Point made 26 saves on 27 shot-on-goal. "It was a great win for him. I'm sure it was a great confidence boost," said Graham.
Ivan Prosvetov endured the loss for the Roadrunners. Prosvetov allowed two goals against 25 shots.
The Stars travel to Des Moines, Iowa to close out the season in a three game series against the Wild.