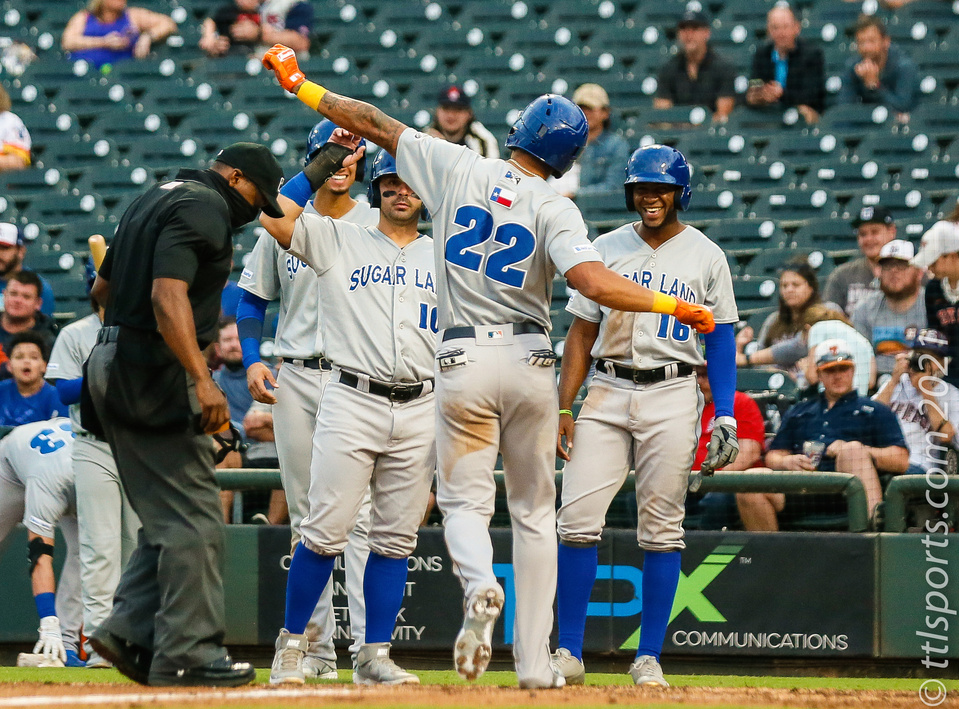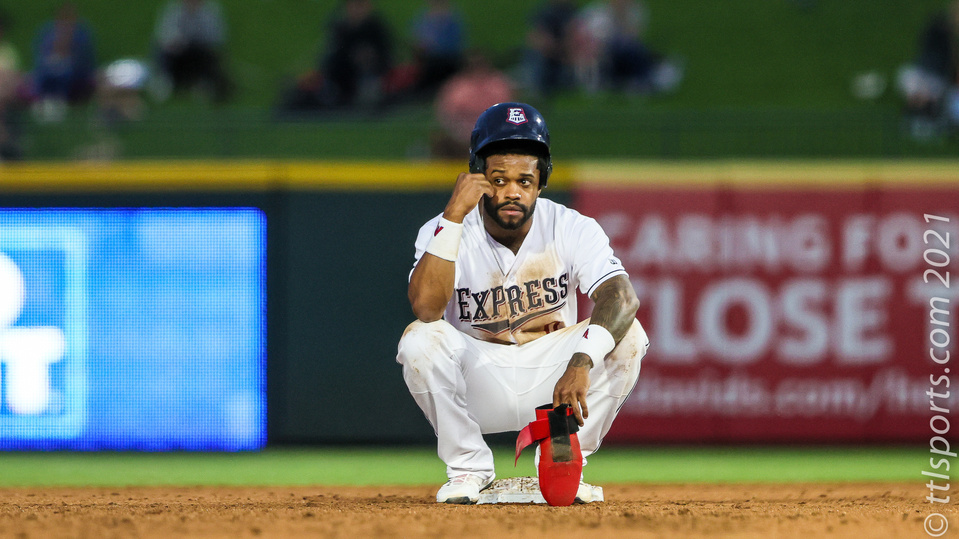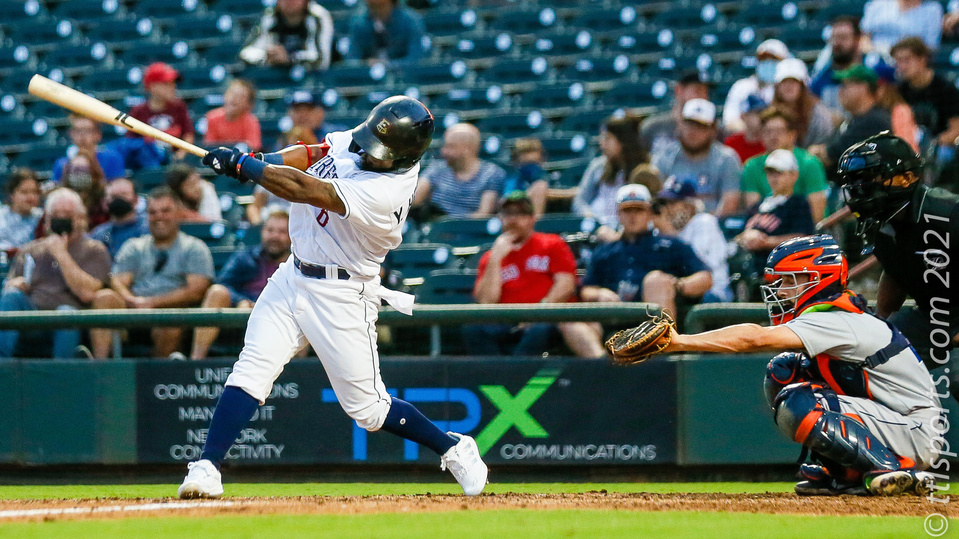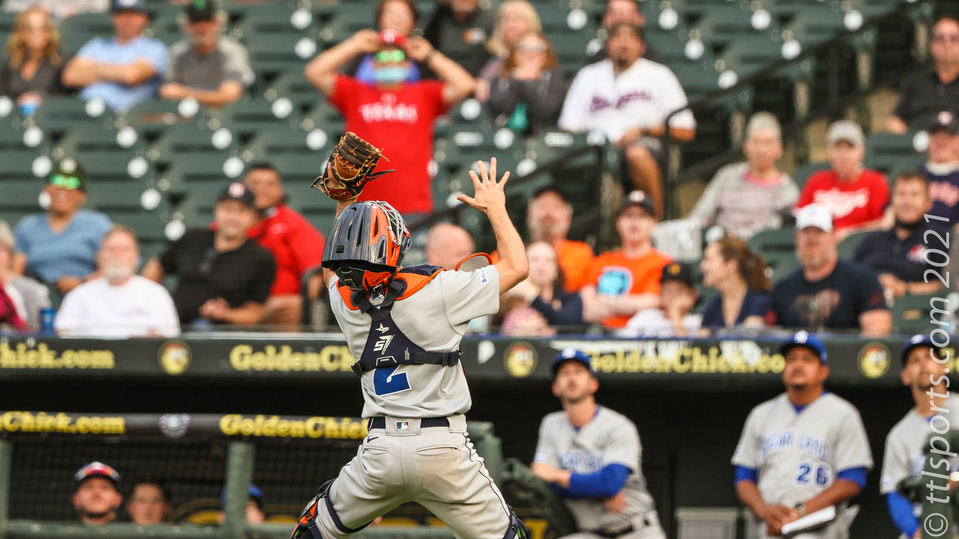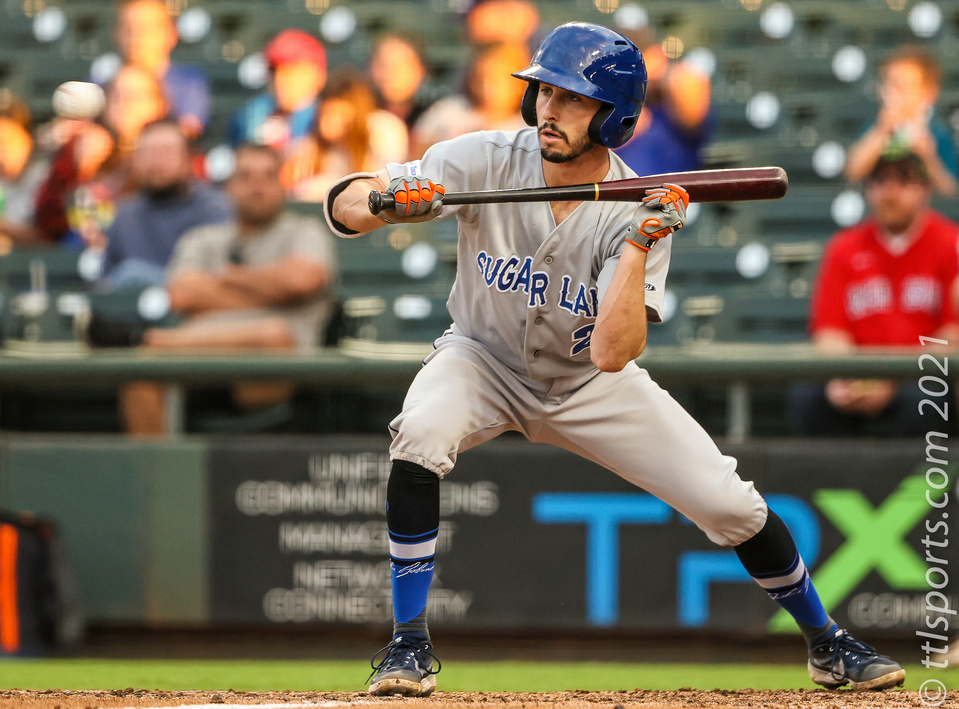 The Sugar Land Skeeters (6-1) defeated the Round Rock Express (5-2) in the first meeting of old acquittances. The Skeeters were the Express when the team was affiliated with the Houston Astros. The Express are now aligned with the Texas Rangers. Final score was 10-4.
The Skeeters established the tone of the game by putting up 9 runs in their first two at-bats.
Jake Meyers drove the first pitch of the game to left field for a single. Walks to Bryan De La Cruz and Taylor Jones set up a Jose Siri double, scoring 3 runs.
Meyers struck again in the second inning with a 2-run home run, bringing home Michael Papierski who earned a walk.
Express starting pitcher Jason Bahr again loaded the bases with a single to Bryan De La Cruz, a walk to Taylor Jones and a hit-by-pitch to Lorenzo Quintana. A grand slam home run to Jose Siri cleared the bases, gaving the Skeeters a 9-0 advantage in the top of the second inning.
The Express came close to claiming redemption in the bottom of the same frame, but fell short. Round Rock loaded the bases with a single by Charles Leblanc and walks to Delino DeShields and Leody Taveras. Another walk to Jason Martin scored the Express' first run. The rally fell flat when John Hicks struck out on 3 pitches to close the inning.
Round Rock added their final runs of the game in the sixth inning. Elier Hernandez's home run shot to left field added 2 runs. And Leody Taveras' single drove home Charles LeBlanc. LeBlanc arrived on base with a walk and advanced to second base on a field error.
Sugar Land added an insurance run in the ninth on the combination of a C.J. Hinojosa double and a Garret Stubbs single.
Sugar Land relief pitcher Seth Martinez (2-0) earned the win with 2.1 innings of work, allowing no runs or hits, and striking out 4 and walking 1 batter.
Round Rock starter Jason Bahr ((0-1) endured the loss, yielding 9 runs on 6 hits and 4 walks. He struck out 3 batters.