Wet Track Affects Lamborghini Super Trofeo Finish
May 23, 2021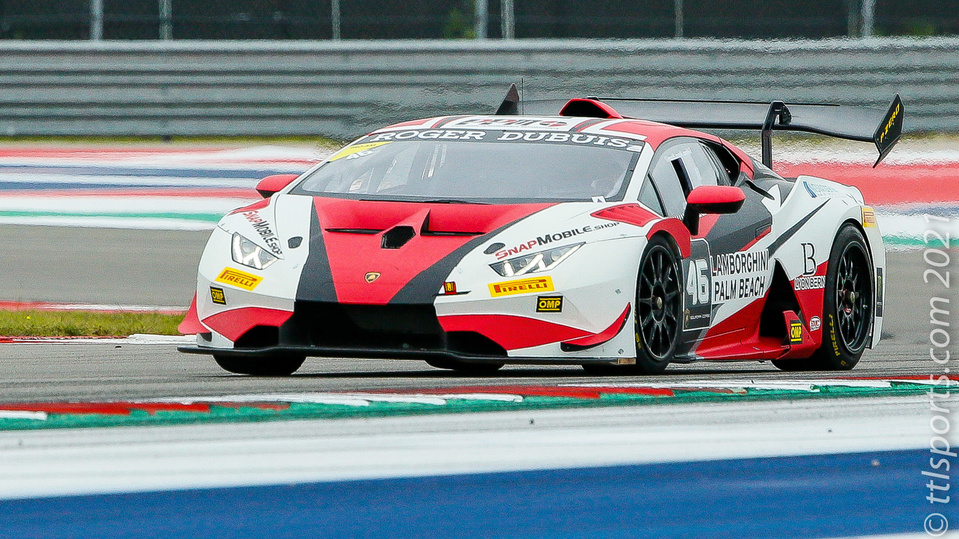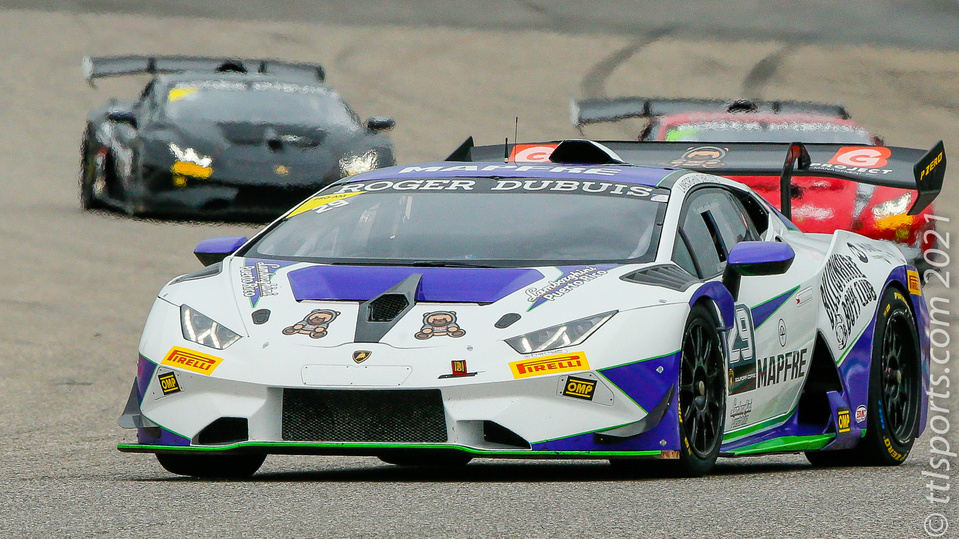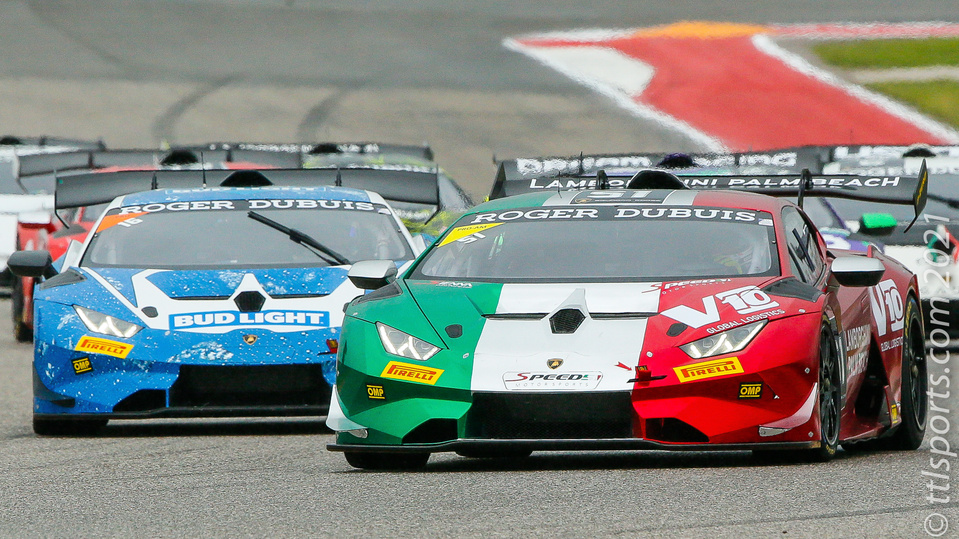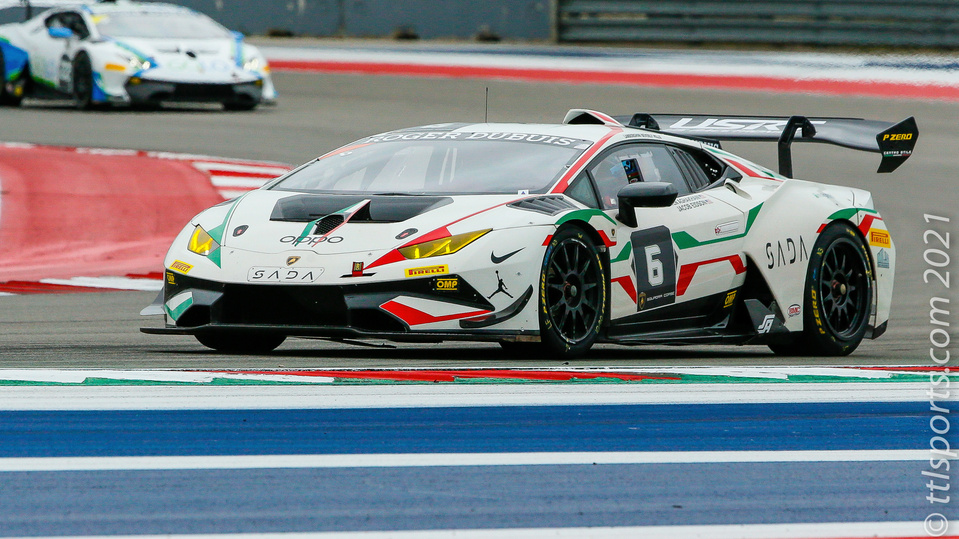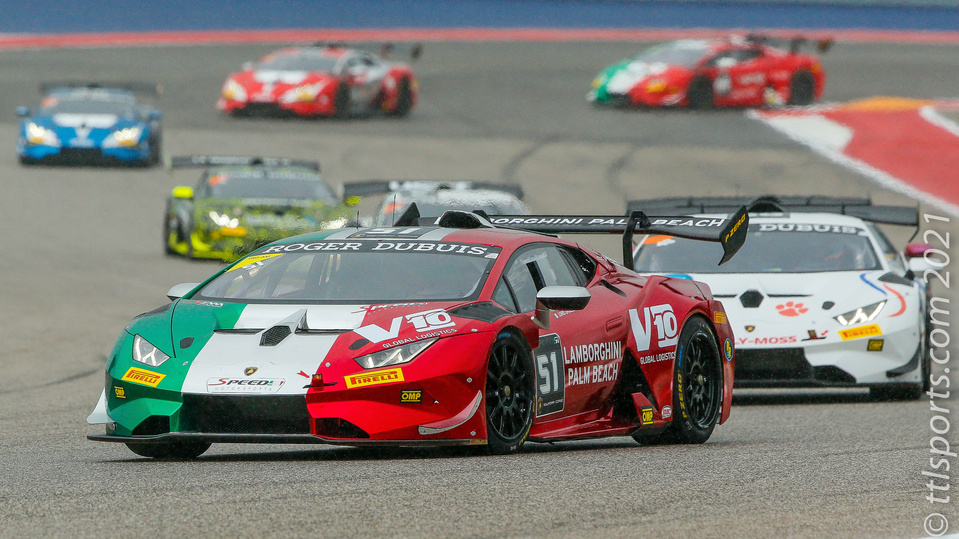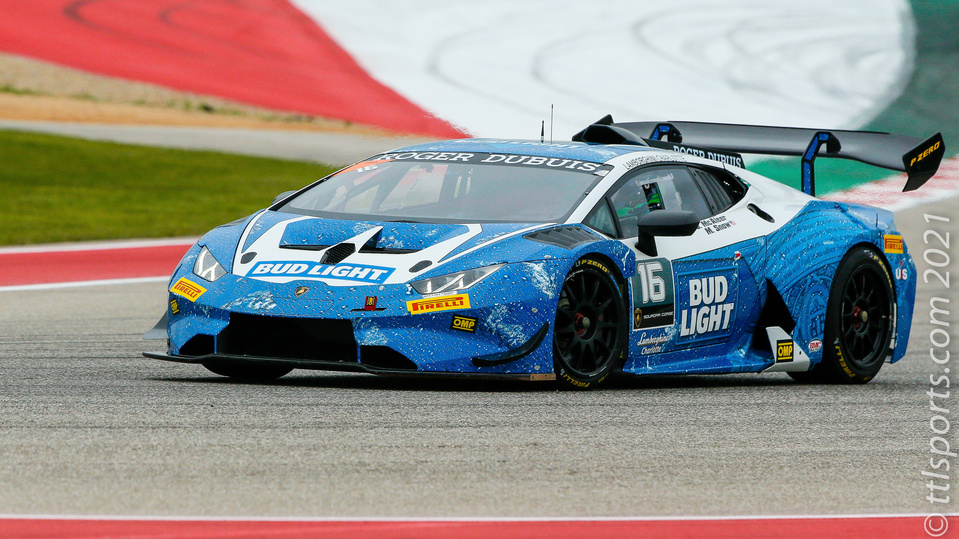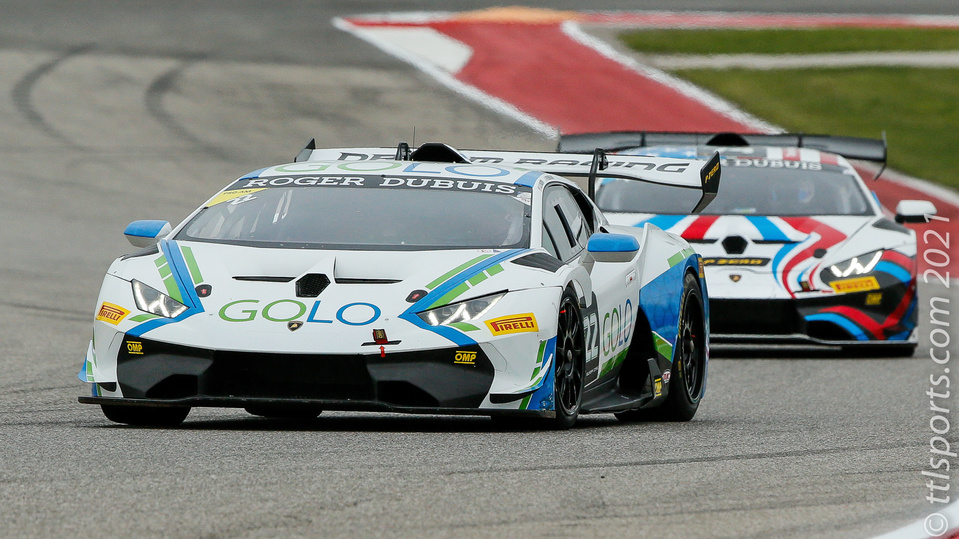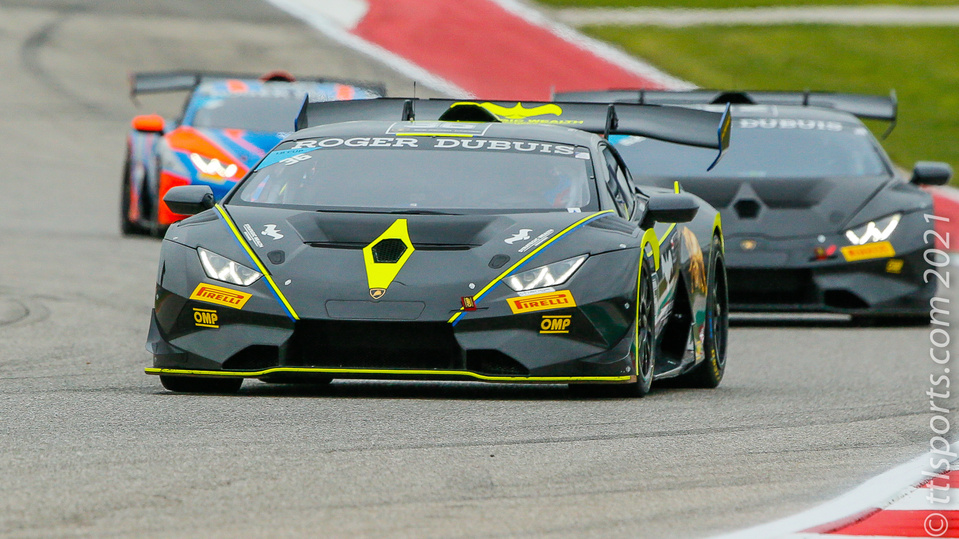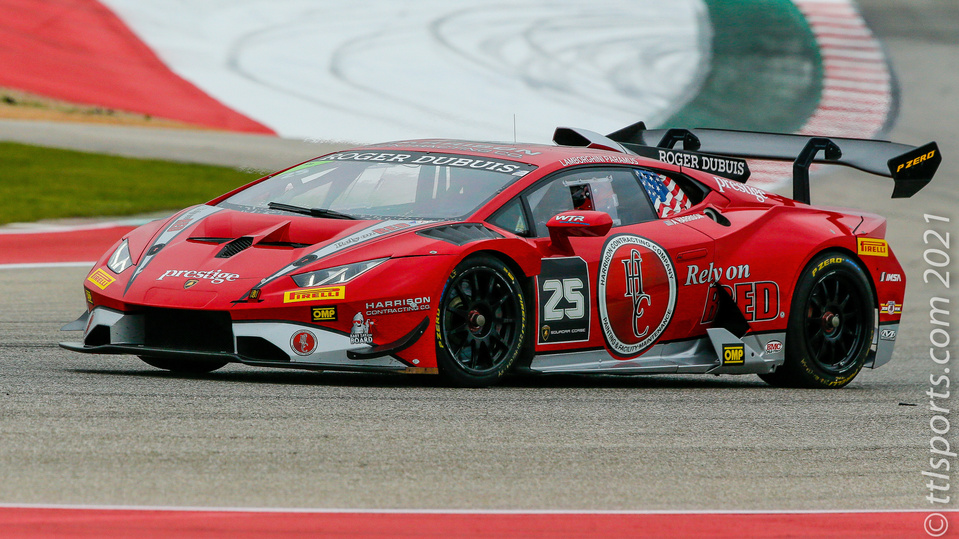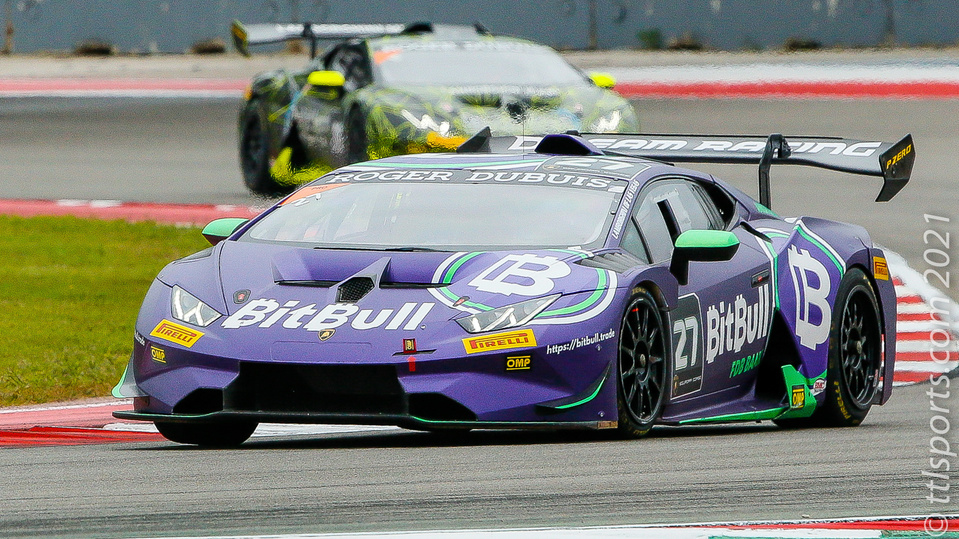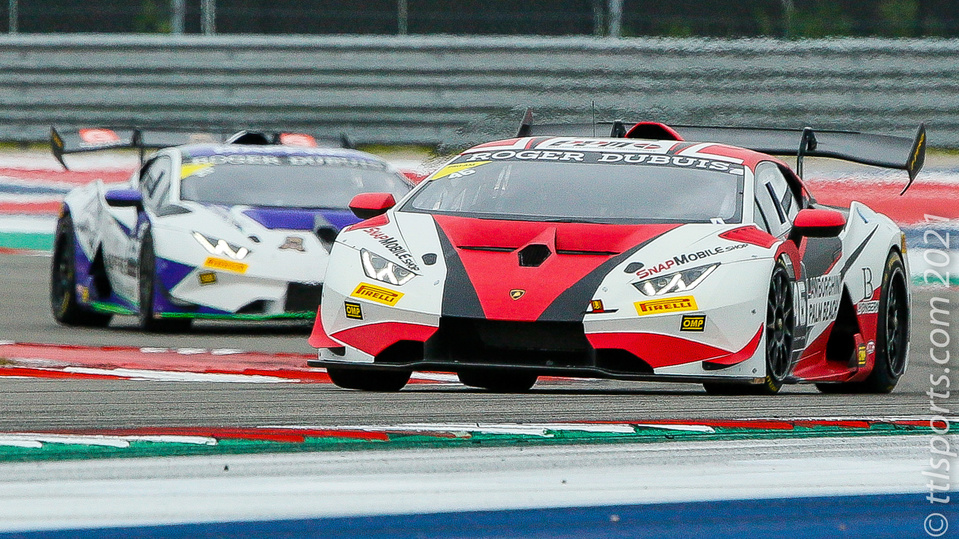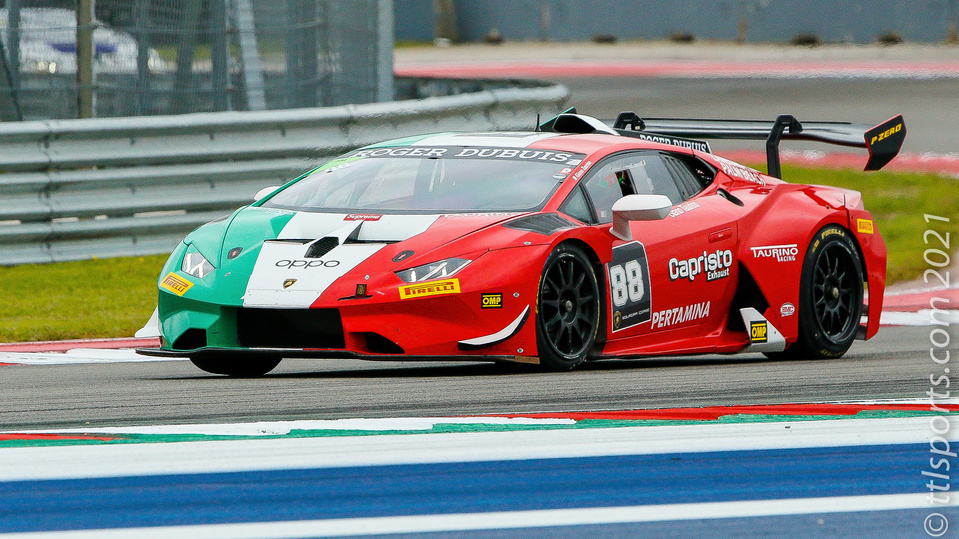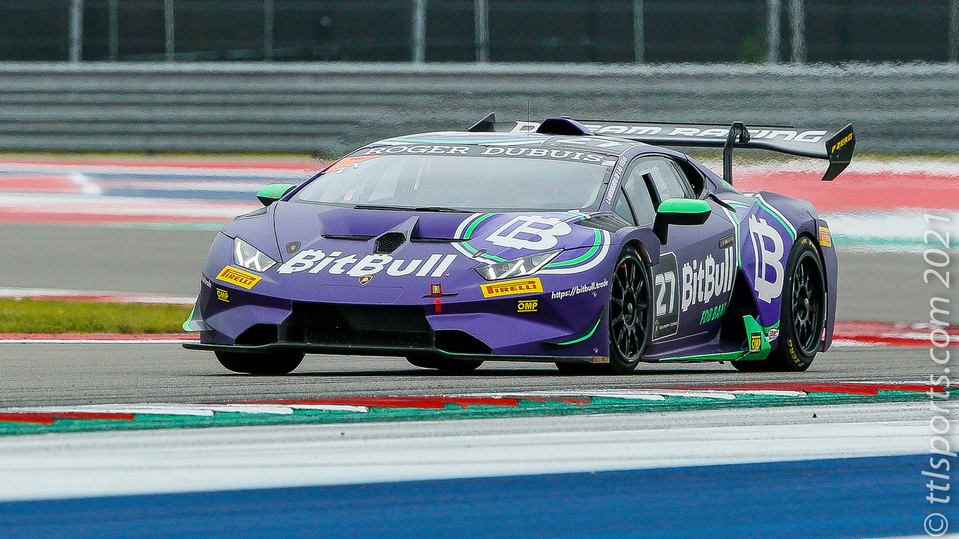 Intermittent rain created challenging driving conditions for the second race of the Lamborghini Super Trofeo at the Circuit of the Americas. Wet track conditions drew two yellow flags in the 50 minute race. The race ended under a caution flag.
Stevan McAleer (No. 16 Change Racing) lost his pole position advantage going into the first turn of the race to Loris Spinelli (No. 51 Taurino Racing).
"At Turn 1, Loris made a good move on the inside; I didn't fight it too much at all," McAleer told reporters. "I was actually quite happy for him to lead through the esses on the out lap to kind of see what was going on."
The rain created slippery conditions going into the esses (Turns 3 to 5), causing Max Weering (No. 61 MCR Racing) to crash into the wall. The yellow flag was lifted with 36 minutes remaining in the race, allowing Spinelli to maintain his lead over McAleer.
Spinelli was the last driver to make the mandatory stop, handing the No. 51 car to co-driver Claude Senhoreti. Reigning Pro class champion Madison Snow replace McAleer in the No. 16 car and maintain the second-place position. Saturday's race winner Richard Antinucci (No. 27 Dream Racing Motorsport) held the third position.
Antinucci fought past Snow for second place and then caught, and passed Senhoreti for the lead with 17 minutes left. The joy was short-lived, however, as Antinucci was penalized for passing a car under a local yellow. The resulting pit-lane drive-through dropped Antinucci to a fourth-place finish.
"(Antinucci) got me in Turn 11, pushed me off the track and almost into the grass," Snow told reporters. "Then he passed a lapped car under yellow. That cost him."
Snow past Senhoreti and held a two-second lead over Alec Udell (No. 48 Kelly-Moss Road and Race) when Scott Welham (No. 82 Change Racing) hit the wall going into Turn 12, drawing a full-course yellow flag. The race ended under the yellow.
"Stevan did a great job getting the start done, hoping it was going to rain and then staying up front," Snow said. "Then the yellow came out, I got in the car, had a couple good runs against good guys and ended up out front."