Chase Elliott Wins Inaugural
NASCAR

Texas Grand Prix May 23, 2021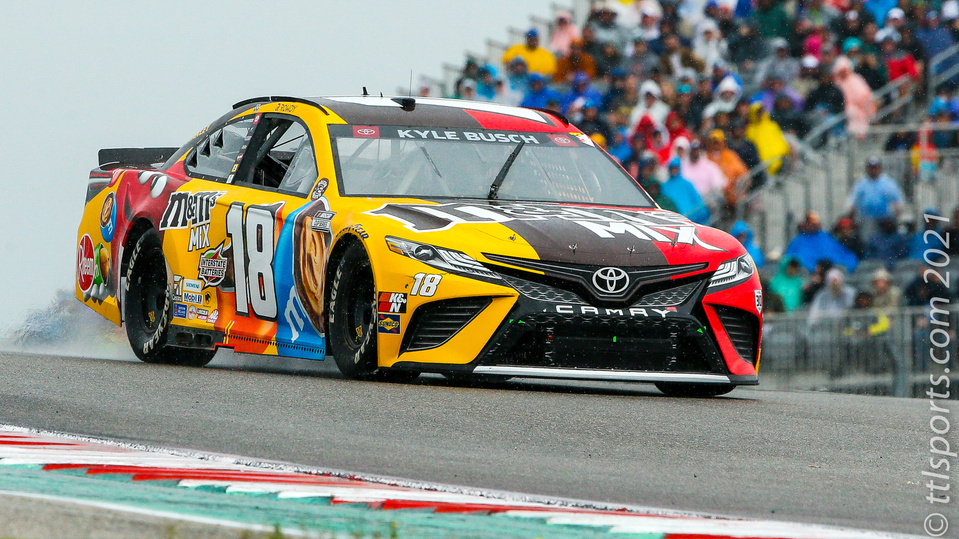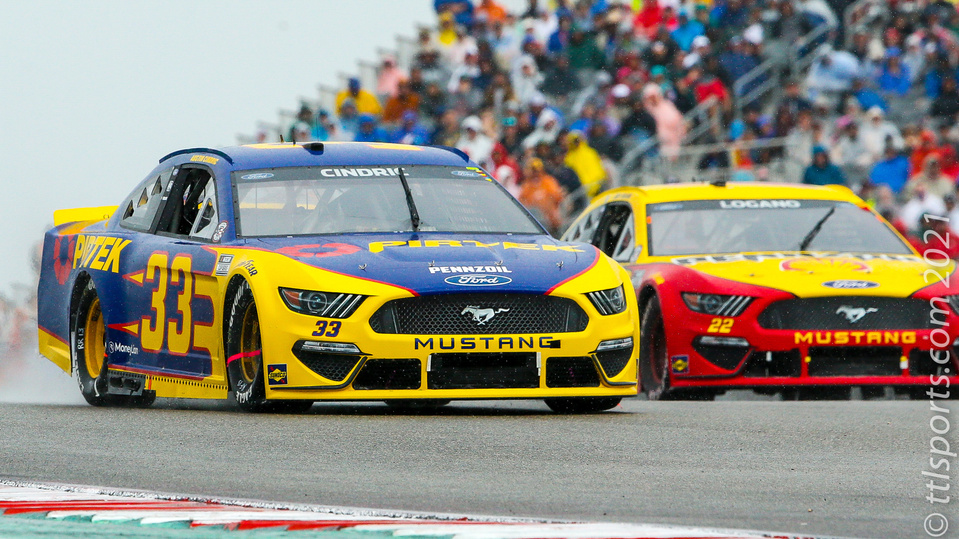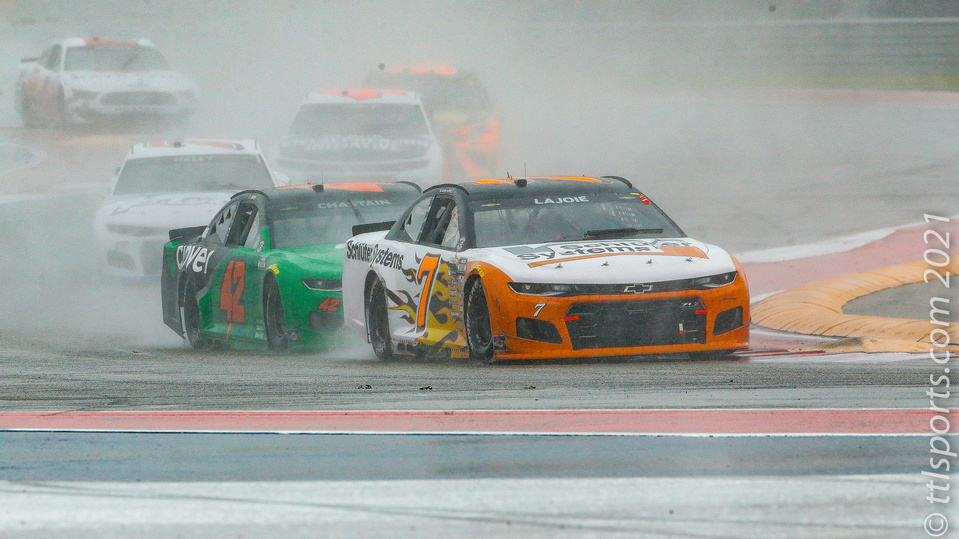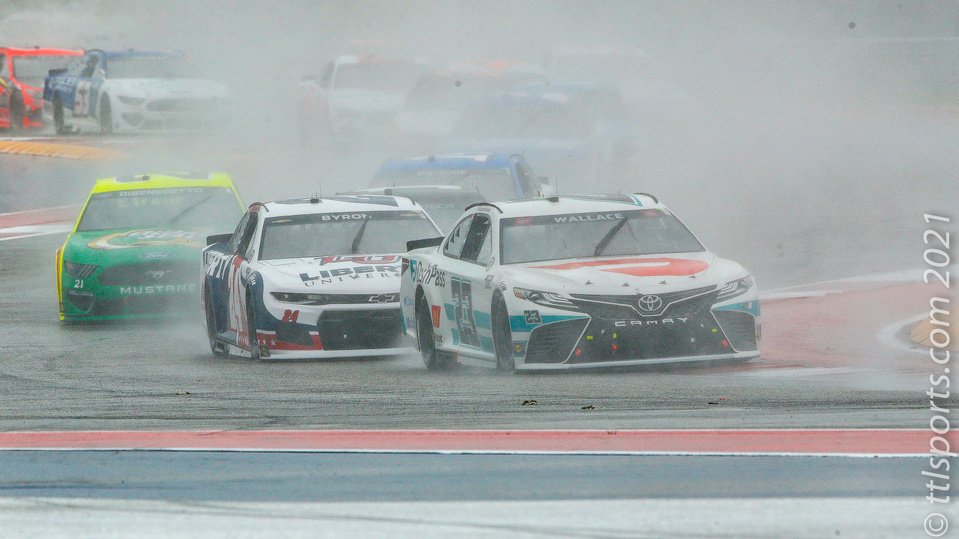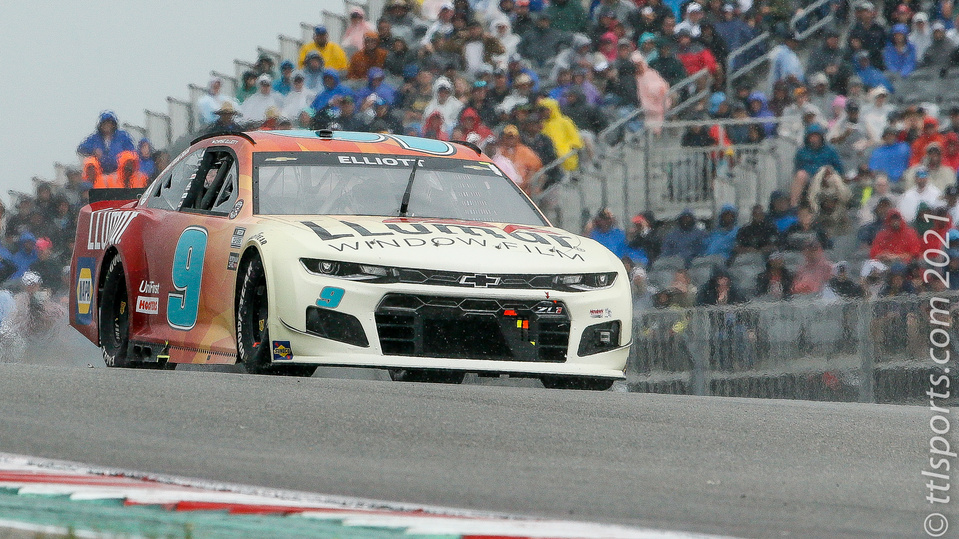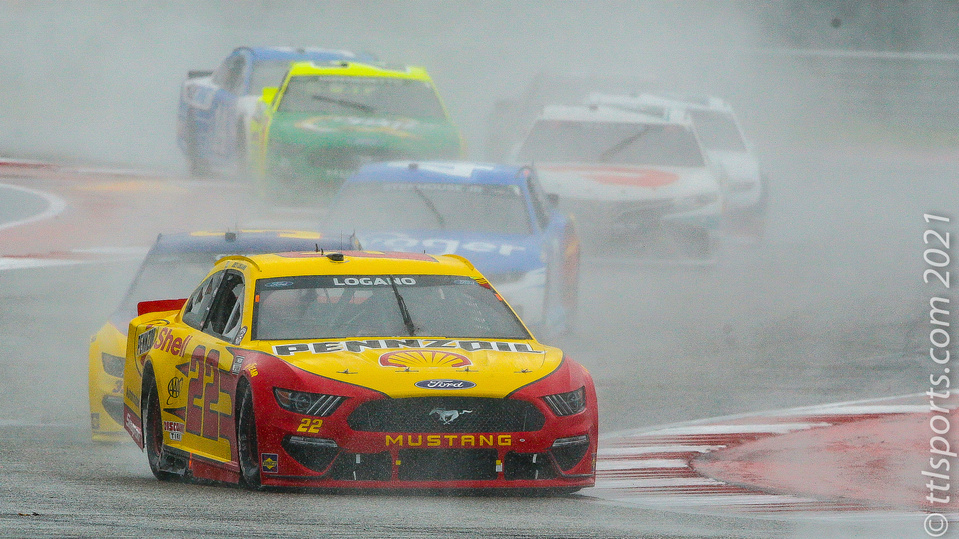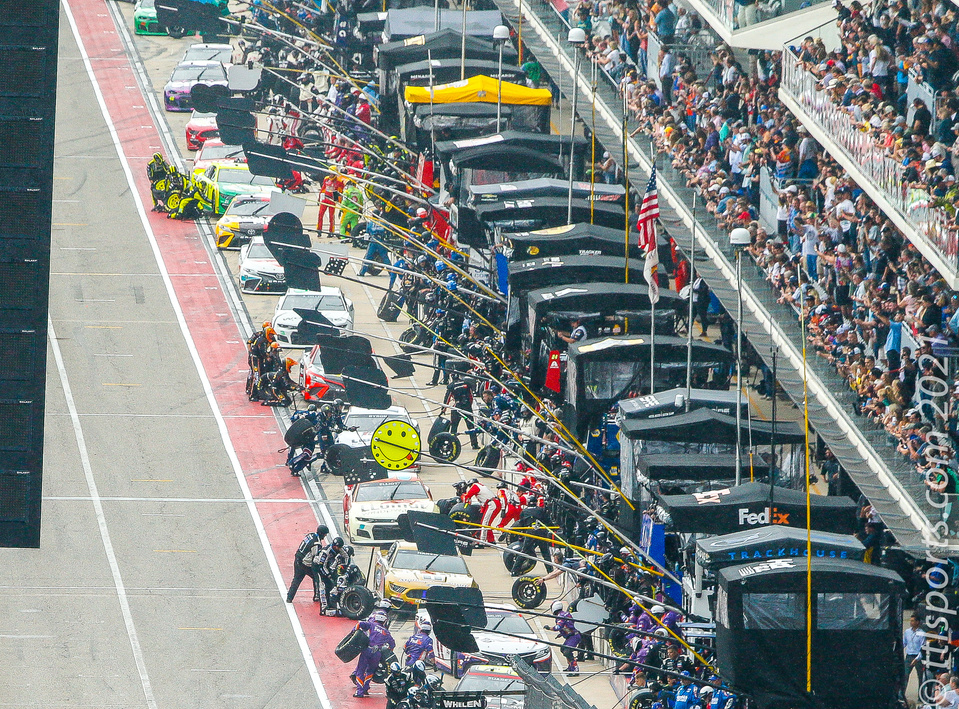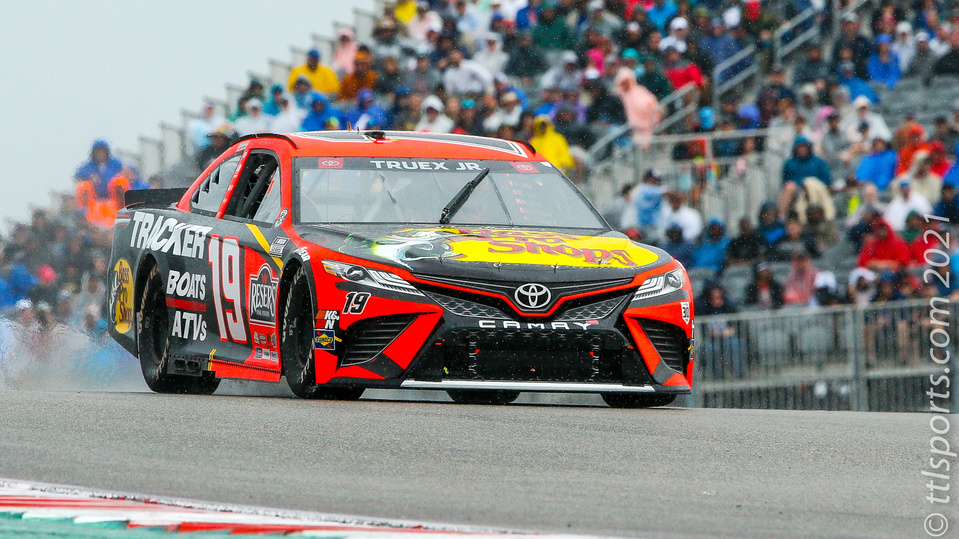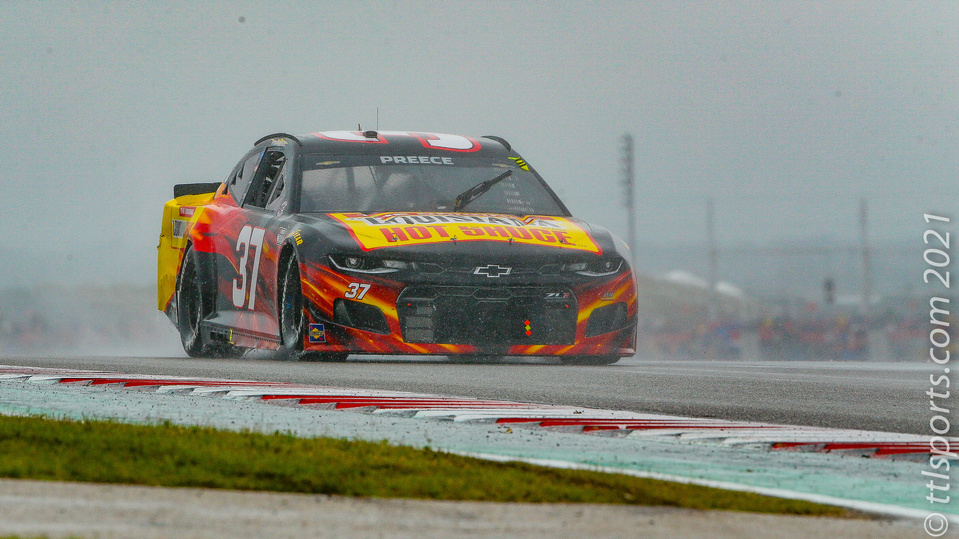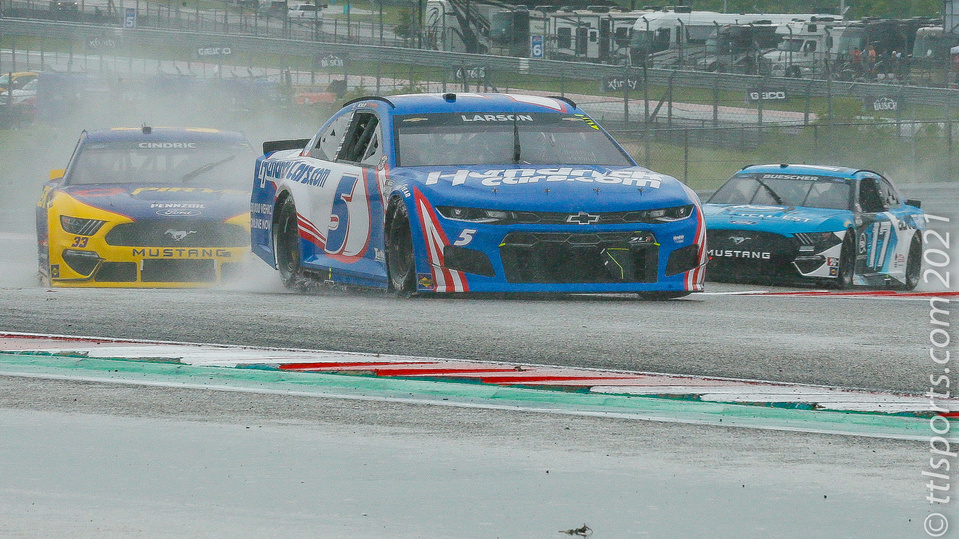 Defending Cup Series Champion Chase Elliott won the inaugural Texas Grand Prix at the Circuit of the Americas. Rain and low visibility force officials to call the race with 14 laps remaining.
Elliott, a master of the road courses, said the rain-soaked track conditions were almost blinding, leading to 9 yellow flags and 2 red flags, including a potentially fatal crash.
"It's too hard to win to get picky on how," Elliott told reporters. "This one was certainly a little different, with so many changing track conditions. By late in the race, the puddles were so big, cars were actually starting to hydroplane."
Rain started just as the race began, causing drivers to return to the pit to change to wet-weather tires in the formation lap.
The worse section of track was the straight-away between turns 11 and 12, with reduced visibility caused due to stray and hydroplaning. It was this section of track where on lap 24 Cole Custer rammed the back of Martin Truex Jr., causing Custer's front end briefly burst into flames. Neither driver was hurt.
"You're going into a straightaway just hoping and praying nobody's gonna be there because you're wide open and you can't see anything," Truex told reporters. Custer said, "I could not see a foot in front of my car."
Kevin Harvick told reporters, "I've never felt more unsafe in my whole racing career. Period." Harvick retired after an accident in lap 19.
Chase Elliott and Hendrick Motorsports tied the long-standing record of Richard Petty and Petty Enterprises with 268 championship trophies.
"To tie Richard Petty obviously is a big one. The boss (Rick Hendrick) has been on us heavy about that record," Elliott told reporter. "He wants that record."
"We certainly don't want to put anybody in harm's way out there," said Scott Miller, NASCAR senior vice president of competition. "It's a tough job for us to balance a competitive event, a good show for the fans and with the drivers' best interests. Maybe we did let it go a little too long out there."
Fans turned out for the race despite the weather. COTA said all parking lots were full before the race and overflow was directed to Del Valle high school. Smith called the first NASCAR race at COTA "phenomenal."
"Amazing turnout by the fans," said Speedway Motorsports President Marcus Smith. "We hit our numbers. They were more than appropriate for the (pandemic) situation we're in. A lot of people still have trepidation to come out."
NASCAR signed a one-year contract with COTA for this year's race with an option to renew.