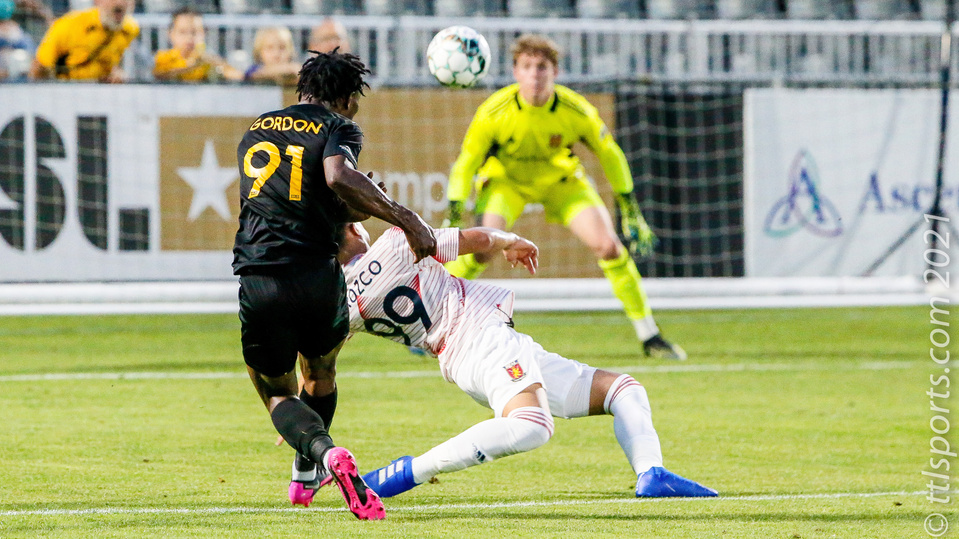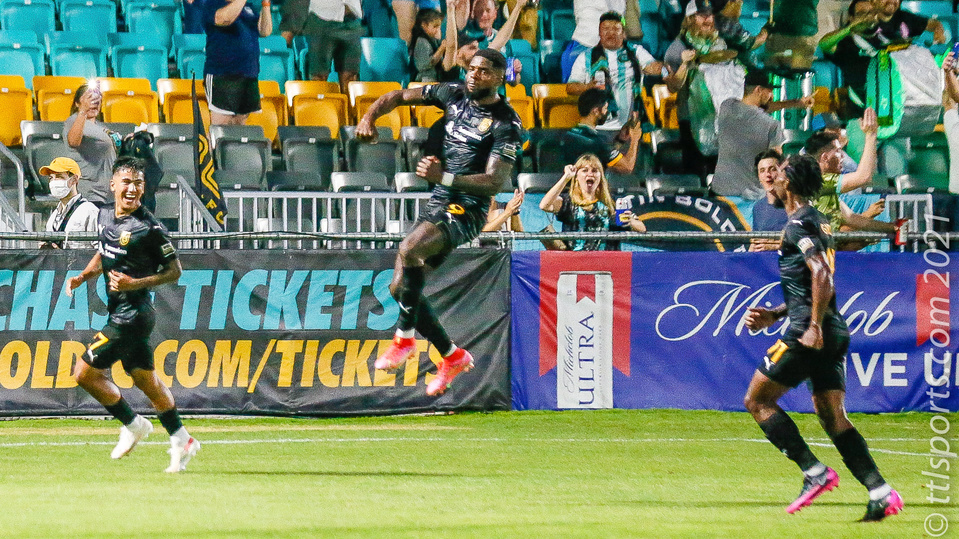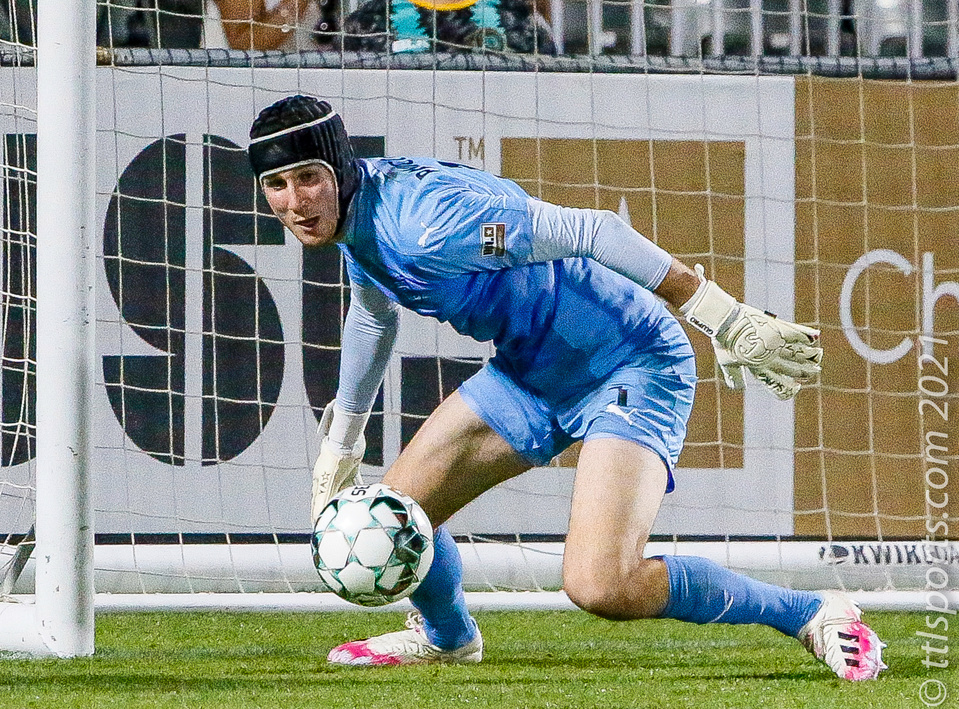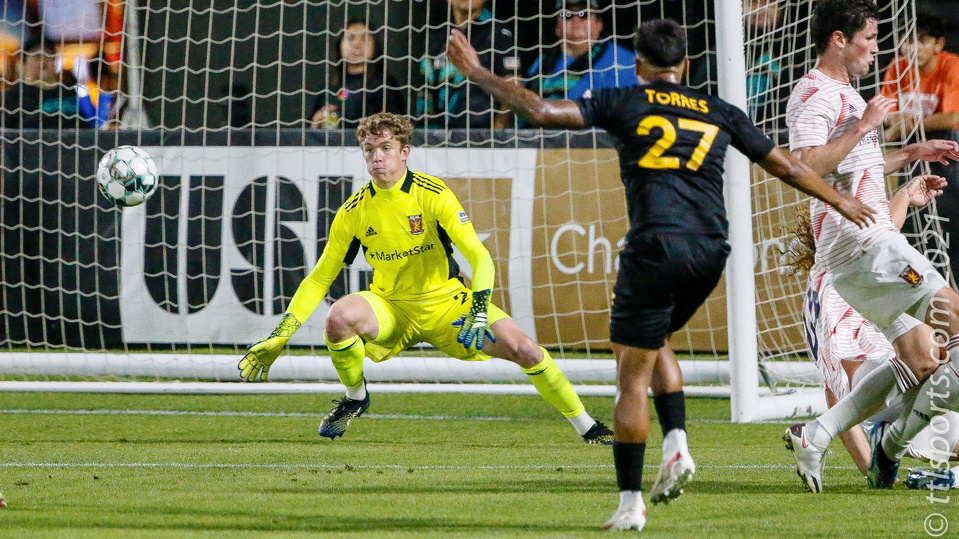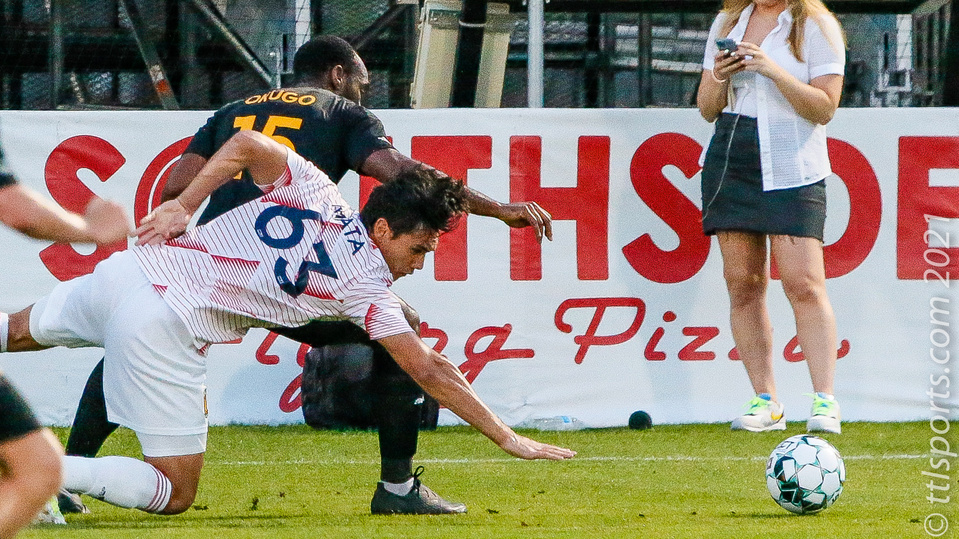 The Austin Bold (1-1-1) defeated the Real Monarchs SLC (0-2-2) in their first home match of the 2021 season by a score of 2-0. The Bold consistently controlled the pace of the match. The Monarchs were contained to their end of the pitch for most of the first half, and never really posed any threat to the Bold.
The Bold opened the scoring on a penalty score in the 40th minute of play. Penalty kicker Sean Okoli went to the bottom left while Real Monarchs' goalkeeper Jeff Dewsnup went to the right. Emilio Ycaza drew the foul when he was taken down from behind by Kyle Adams of the Monarchs in the box.
Austin's second goal game near the end of the match, four minutes into stoppage time. Jorge Troncoso broke free and drilled a shot from the center of the box to the high center of the goal.
Bold goalkeeper Elliott Panicco earned the clean sheet, blocking three shots on target and facing 12 total shots from the Monarchs.
Statically, the match appeared even, with a few exceptions. Austin won aerial 72% of the aerial duels, out-match SLC in interceptions 10 to 3, but were over-eager on the attack, incurring 10 offsides to SLC's 3. The Bold's defense kept the Monarch from penetrating, forcing them to take 7 of their 12 shots from outside the box. The younger Monarchs showed their inexperience committing 14 fouls to the Bold's 9.
Probably the most surprising finding of the match was the significantly slimmed appearance of Austin head coach Marcelo Serrano. Hopefully the weight loss came from healthy causes.
The Bold play the second match of their three-game home series on Sunday, May 30th against the Tacoma Defense.