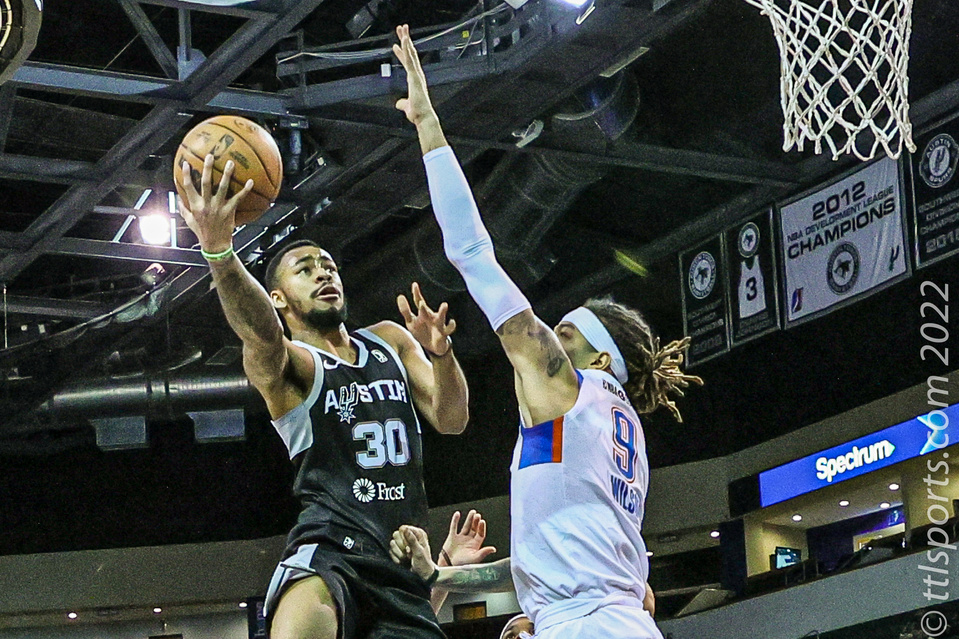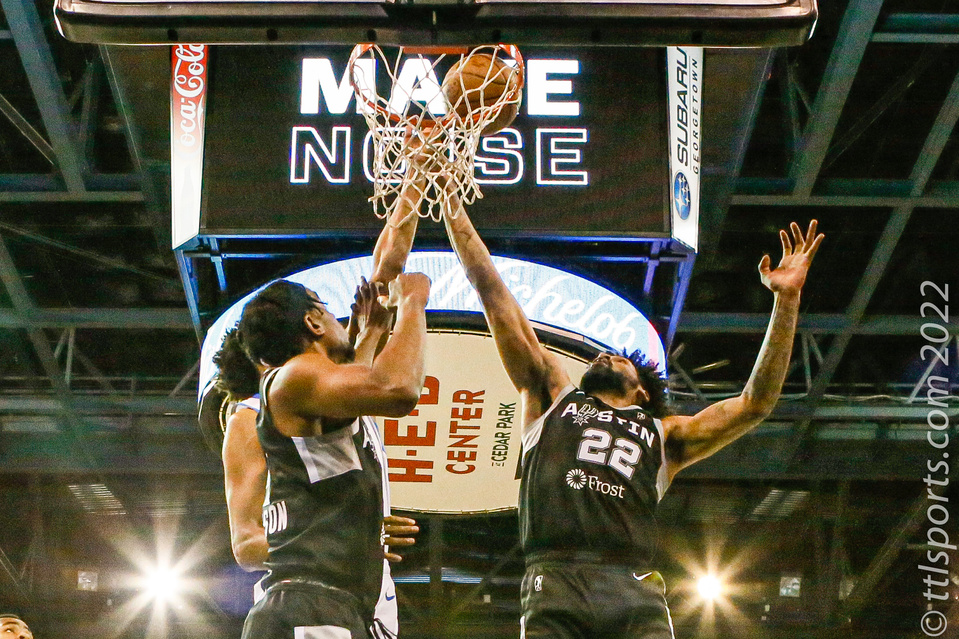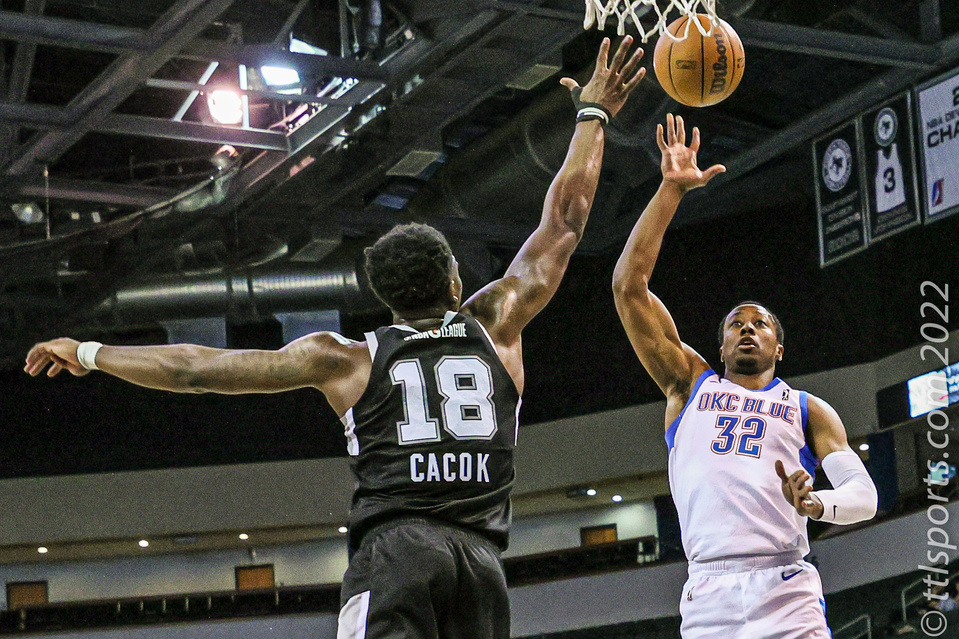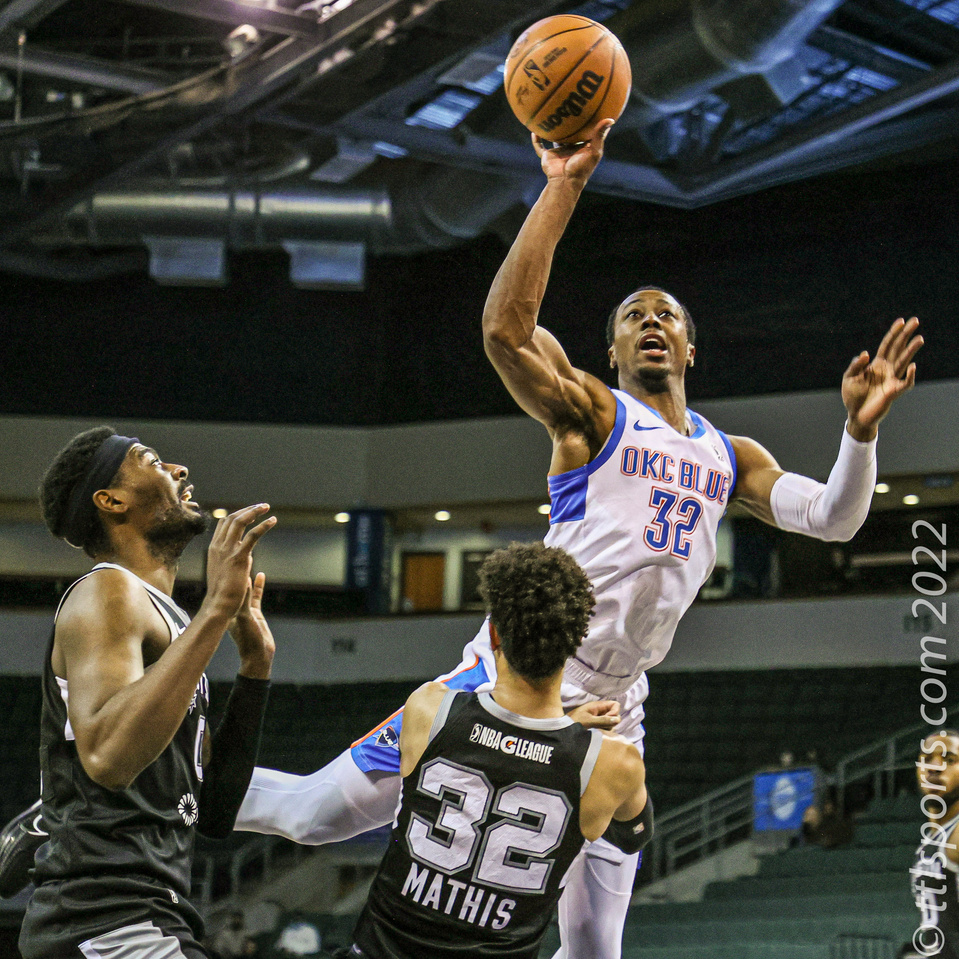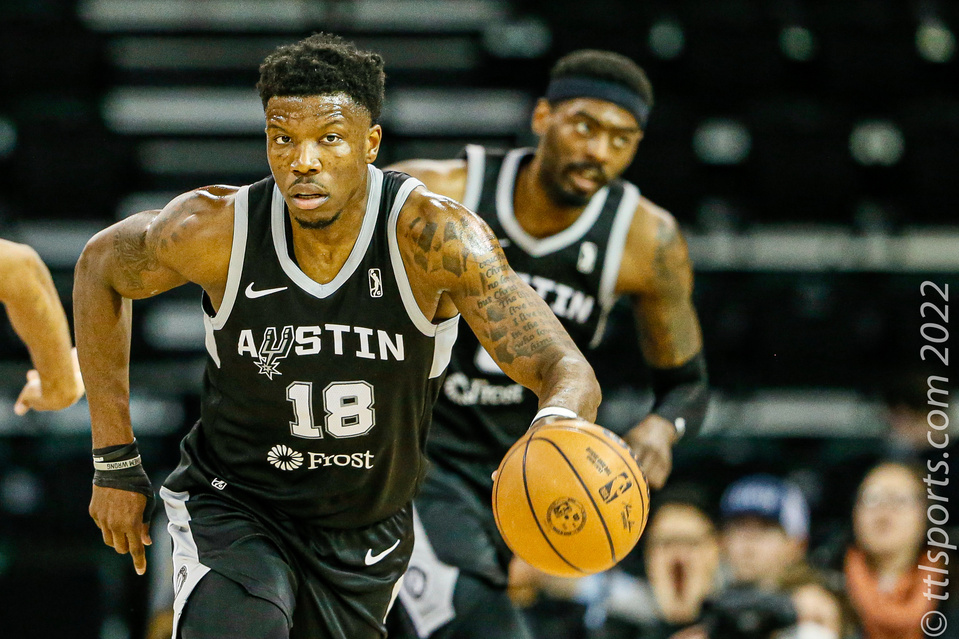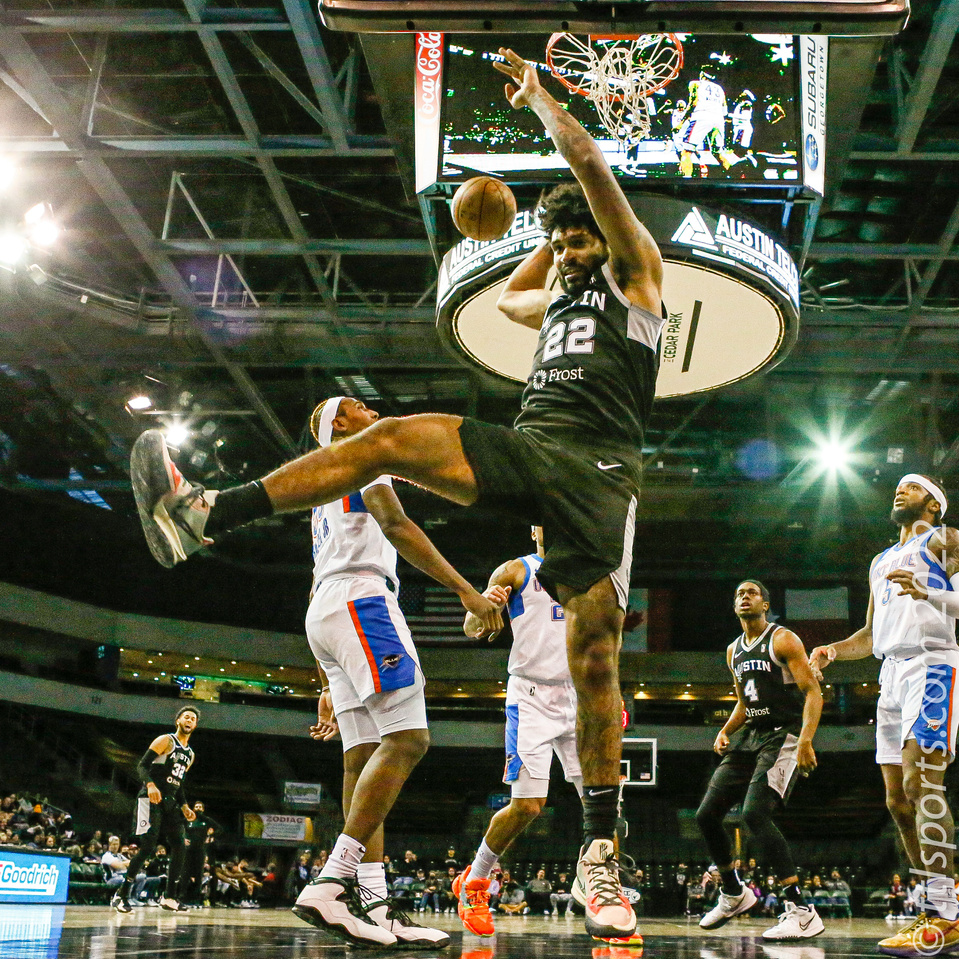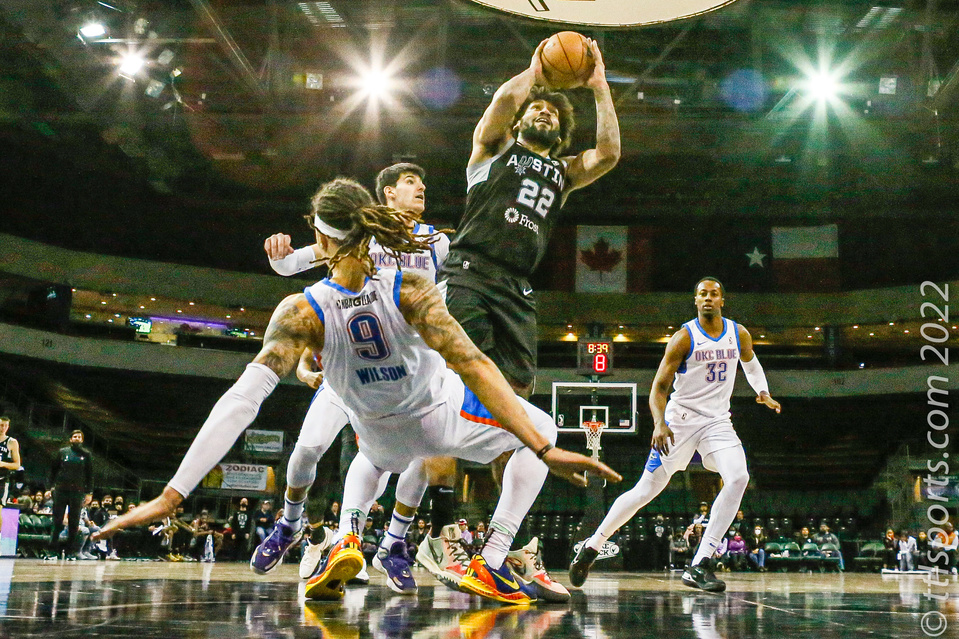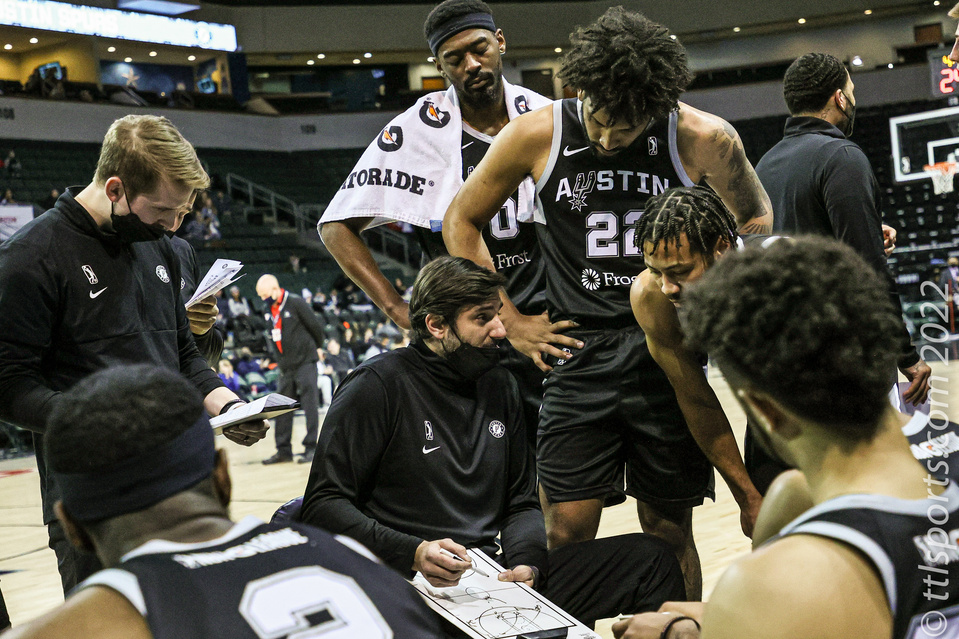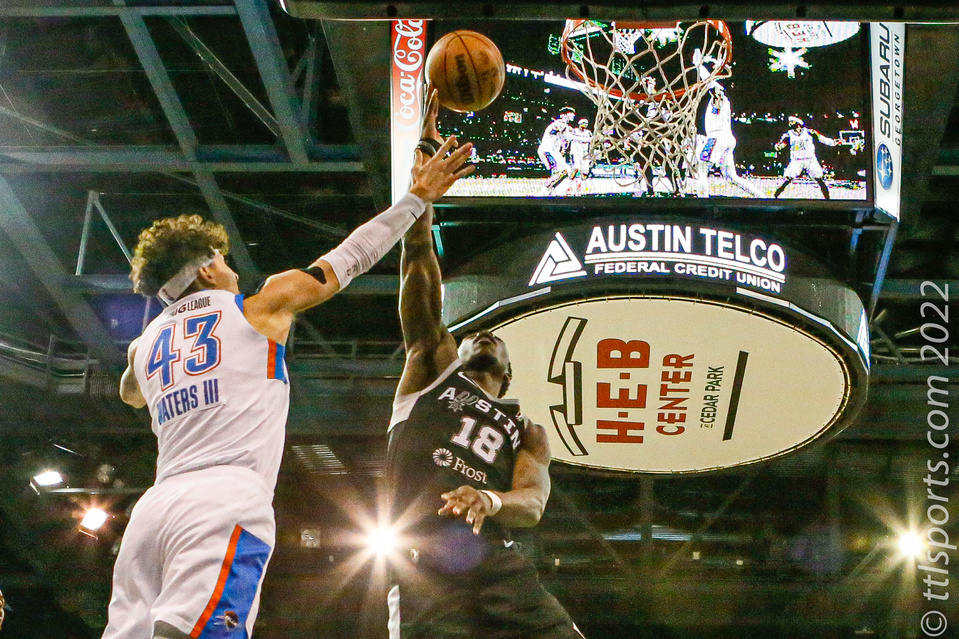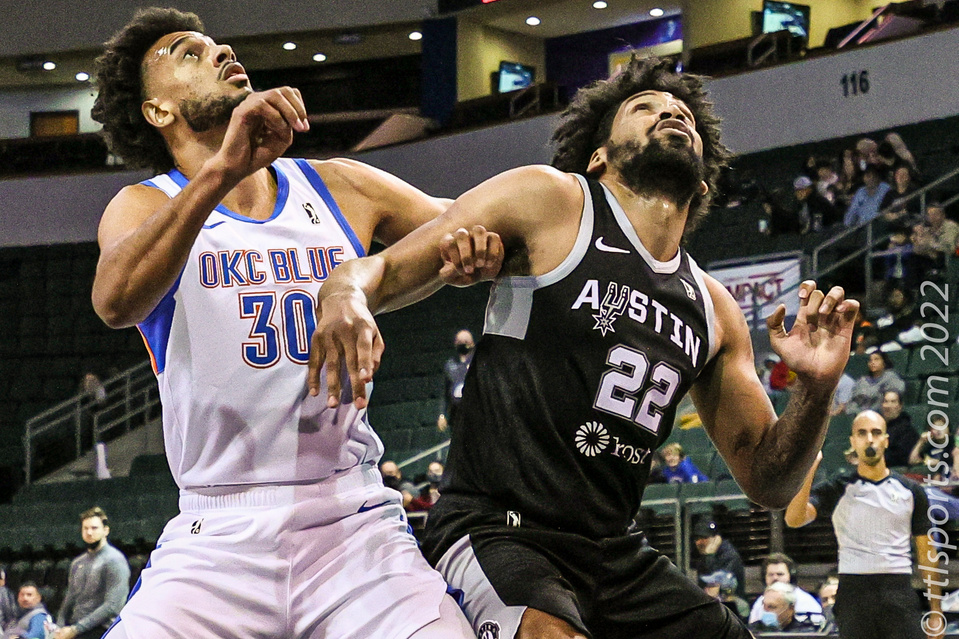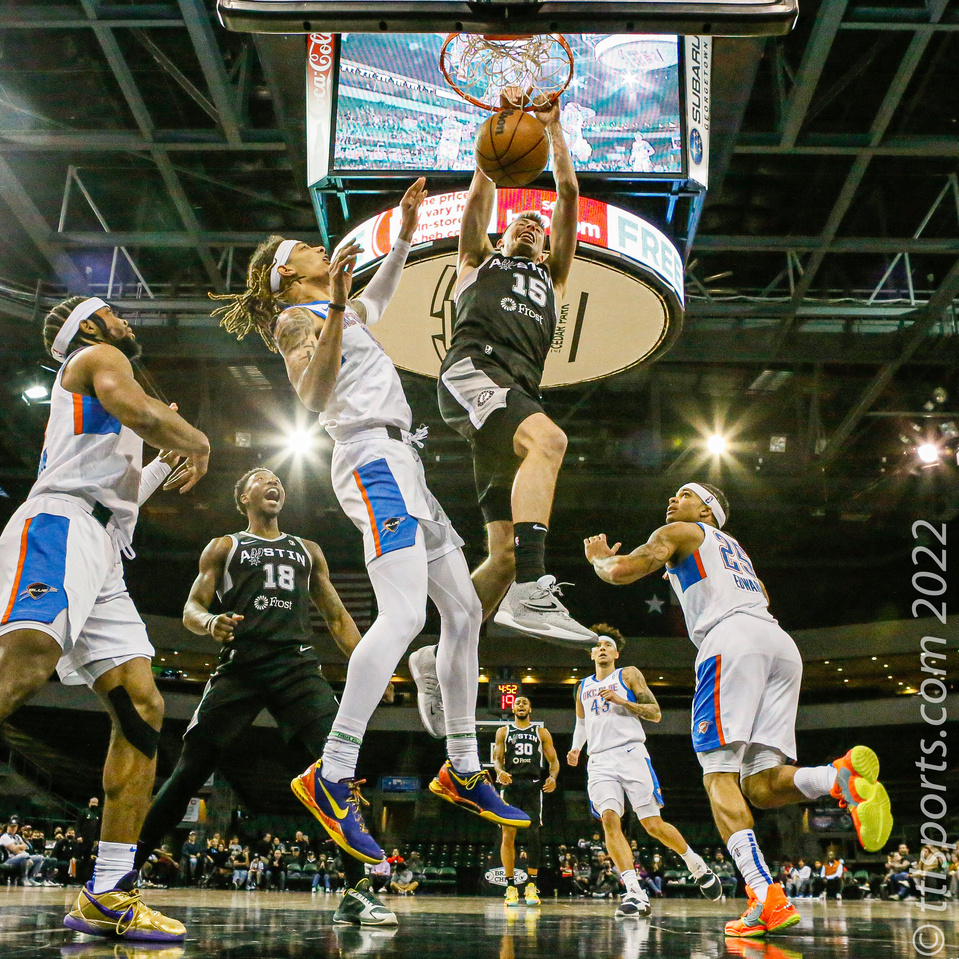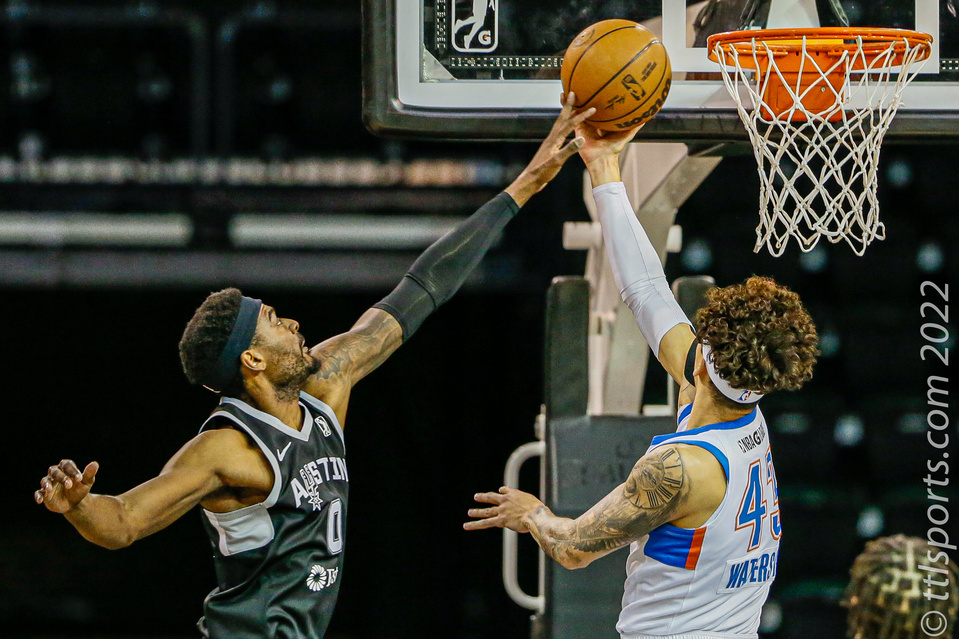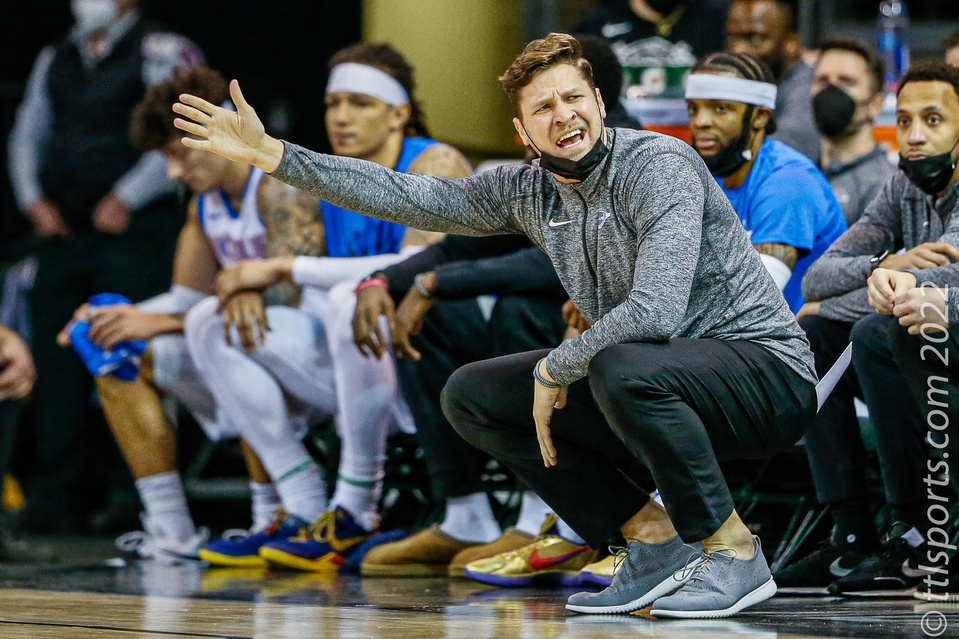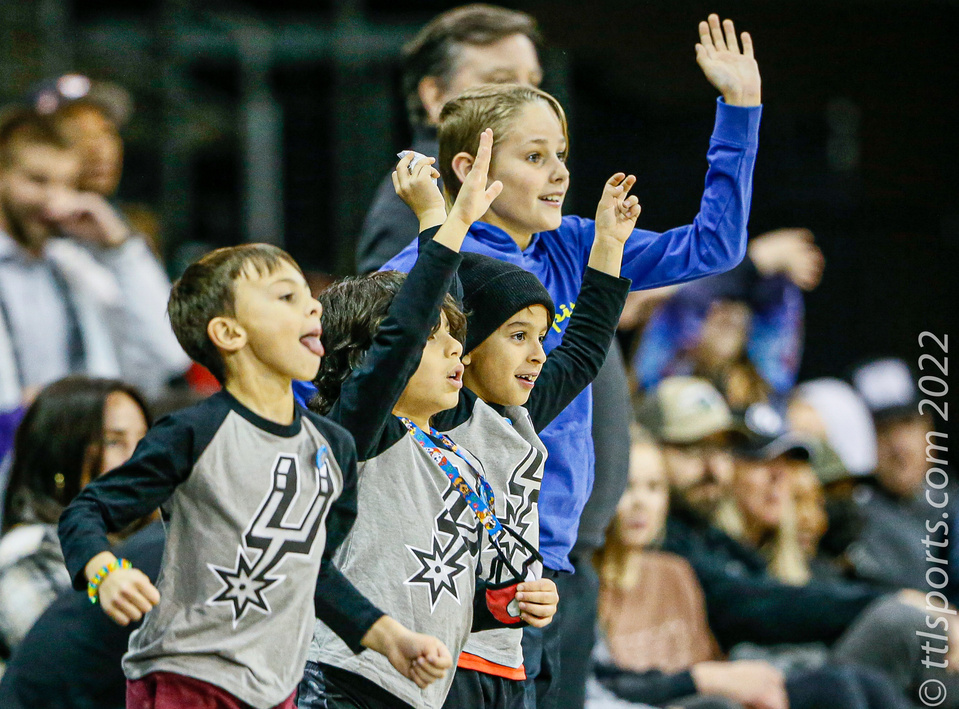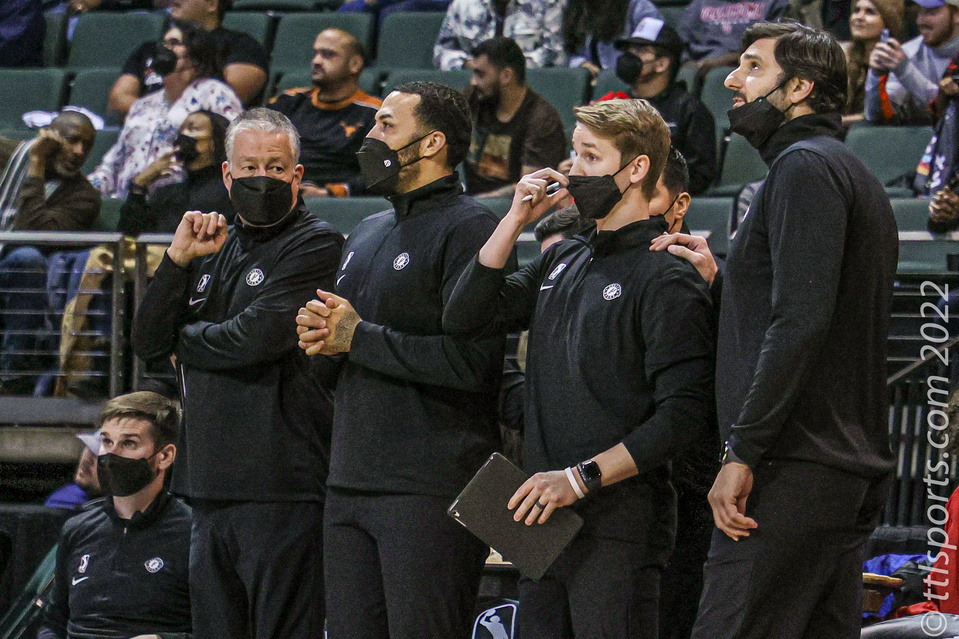 Damyean Dotson clinched a 109-104 win for the Austin Spurs (4-4) over the Oklahoma City Blue (8-6) with ten consecutive free throws in the last 37 seconds of the game. The upset victory placed the Spurs two wins away from the Western Conference playoff cutoff.
Both teams played a tight first half, changing leads 5 times and tying 8 times, with the Blue nursing a 53-50 lead at halftime.
OKC pulled away in the third period, leading by as many as 9 points, before the Spurs pulled even midway through the final frame. Both teams battled in the closing minutes of the game with Austin building 7-point lead before settling on a 5-point margin.
The unexpected hero of the game was Dotson, who put up 22 points, going 11-for-12 from the charity stripe. Jordan Murphy added 19 points, coming off the bench for 27 minutes. Joe Wieskamp and Devontae Cacok added 15 and 10 points, respectively, with Cacok adding 12 rebounds.
OKC's D.J. Wilson led the Blue with 22 points, 15 rebounds and 3 assists. Scotty Hopson added 19 points and 6 rebounds. Gerogios Kalaitzakis put up 16 points in 21 points coming off the bench.