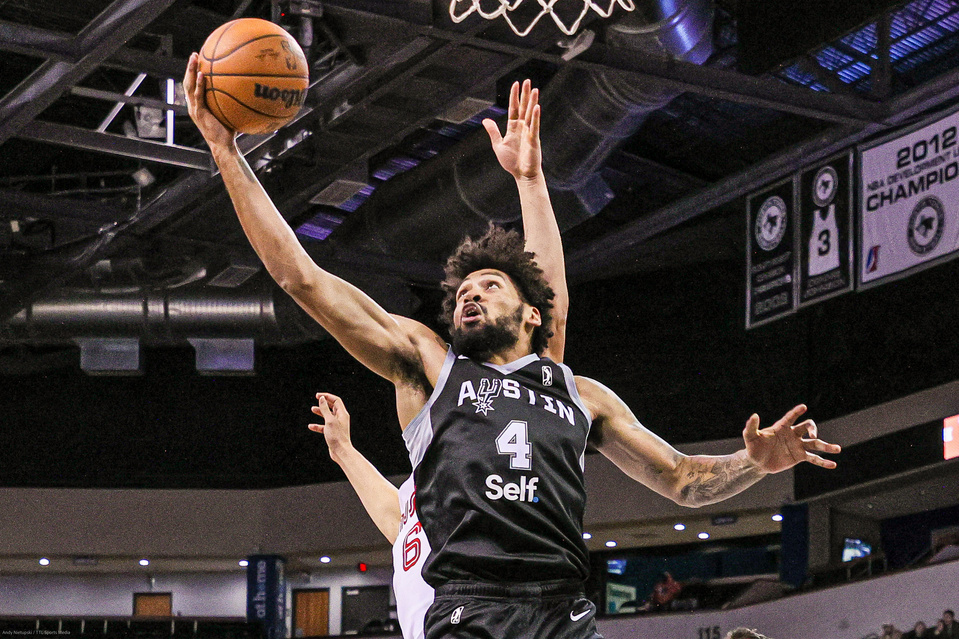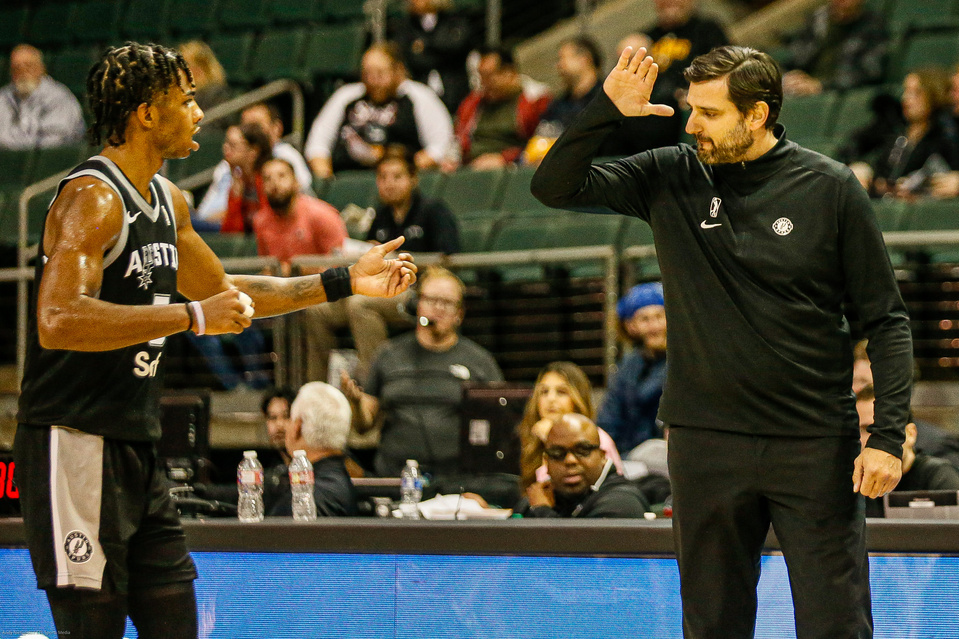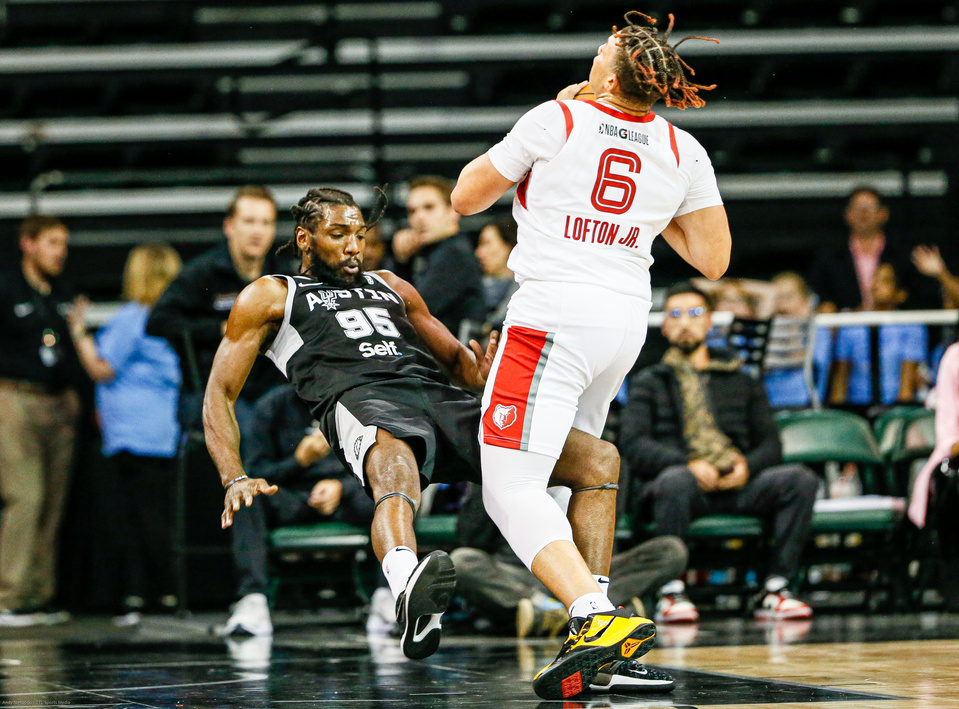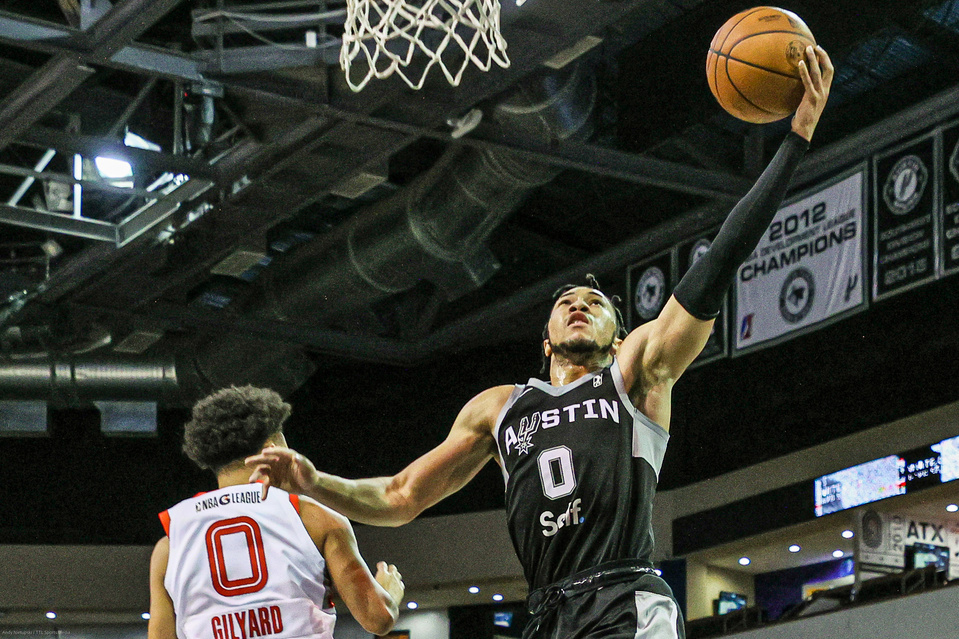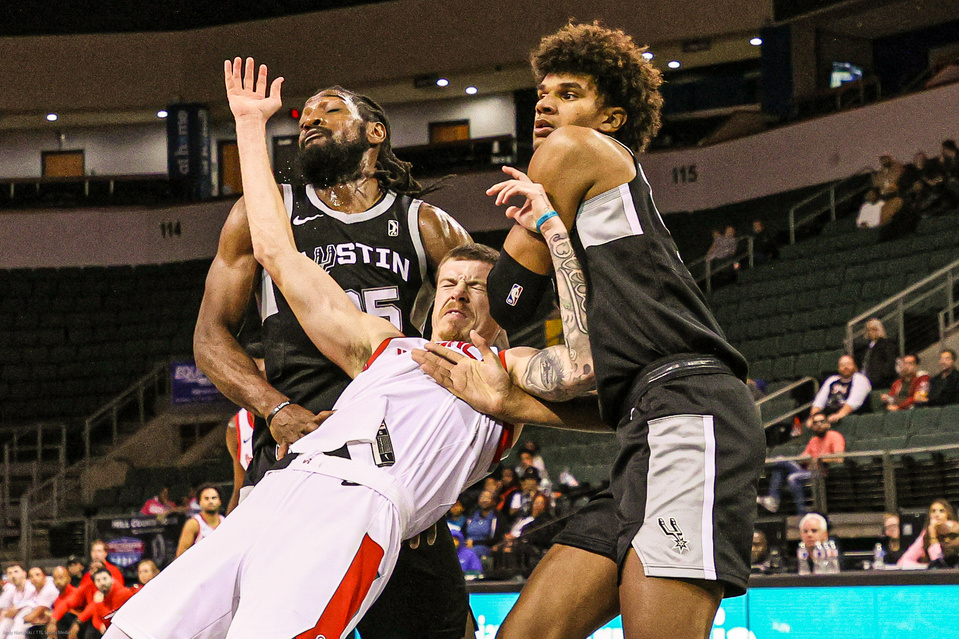 The Austin Spurs turned-around a weak start to defeat the Memphis Hustle in an exhilarating come-from-behind victory. A clutch free-throw by Jordan Goldwire gave Austin a 102-to-99 victory in overtime.
The Hustle jumped to a 21-point lead in the opening period, led by Kenneth Lofton Jr. with 12 points. The Spurs neutralized the momentum late in the period, and narrowing the deficient to 32-to-17 to close the frame.
The momentum shifted to the Spurs in the second period, led by Alize Johnson and Justin Kier coming off the bench to produced 9- and 8-points, respectively. Austin took a 51-50 lead at the half.
Austin extended its lead in the third period, building on Chaundee Brown Jr.'s eight points. Austin led 80-to-72 going into the final frame.
The ever-competitive Memphis turned on the jets in the final frame, out-scoring Austin 23-to-15 and forcing overtime with 10 seconds on the clock.
Under the new OT rules, the first team to score seven points in the untimed OT period wins.
With the game tied at 99-all, Goldwire was foul while making a driving layup. Goldwire converted the free-throw, and Austin the seven points needed to claim victory.
Four Memphis players scored in double-digits, led by Lofton with 28 points and 11 rebounds. Six Austin player notch double-digit scoring, led by Johnson coming off the bench for 27 points. Jordan Murphy recorded the double-double with 13 points and 12 rebounds.
Austin controlled the boards, out-rebounding Memphis 58-to-52. Both teams shot equally well from the floor, with the Spurs taking the lead from beyond the arc (28%-to-18%). Austin's performance of 58% at the charity strip paled to Memphis' 92%.