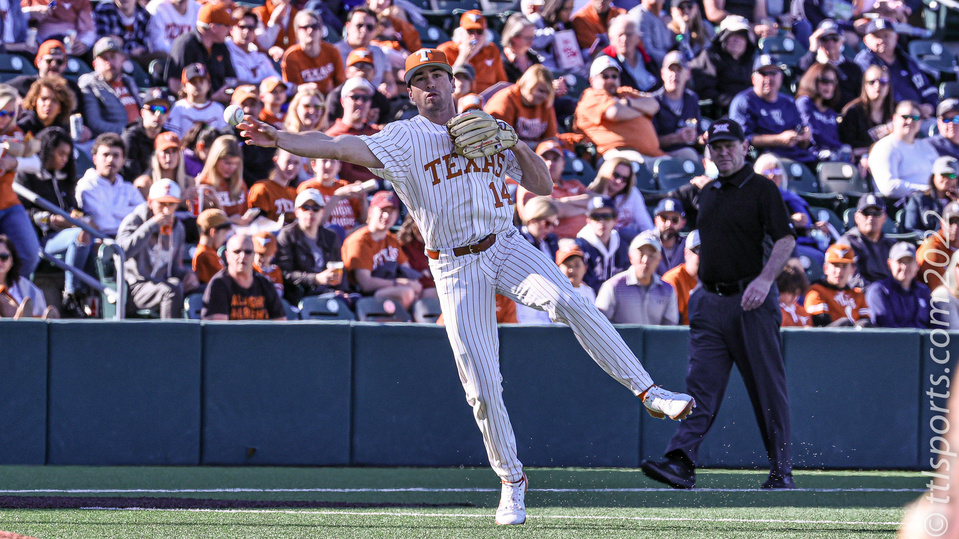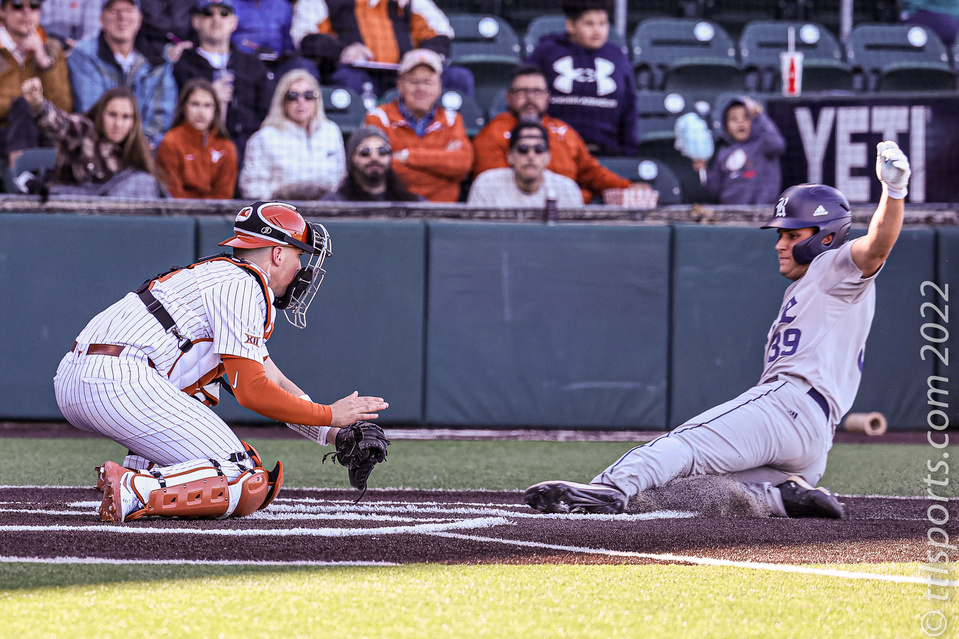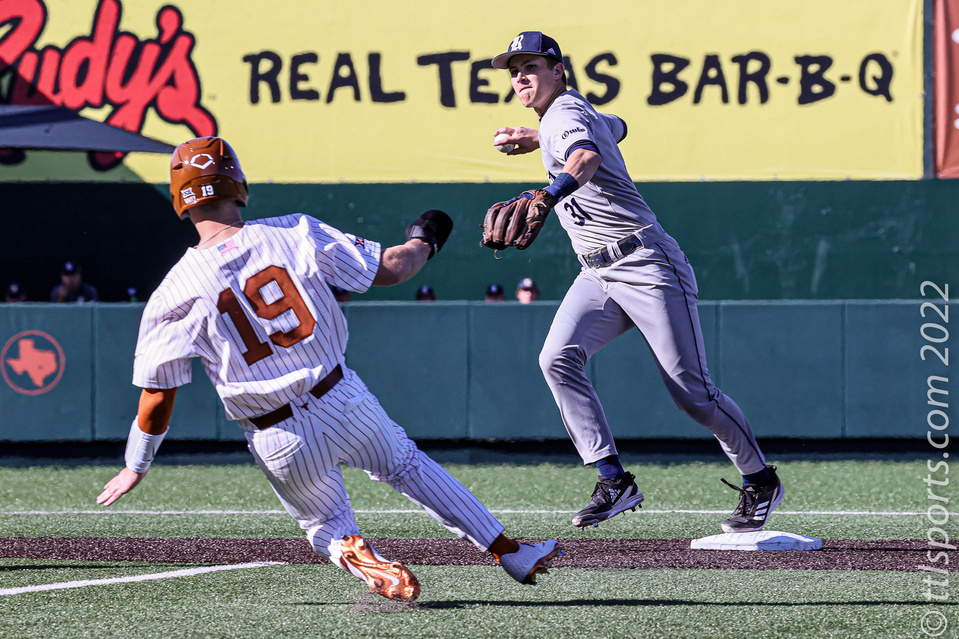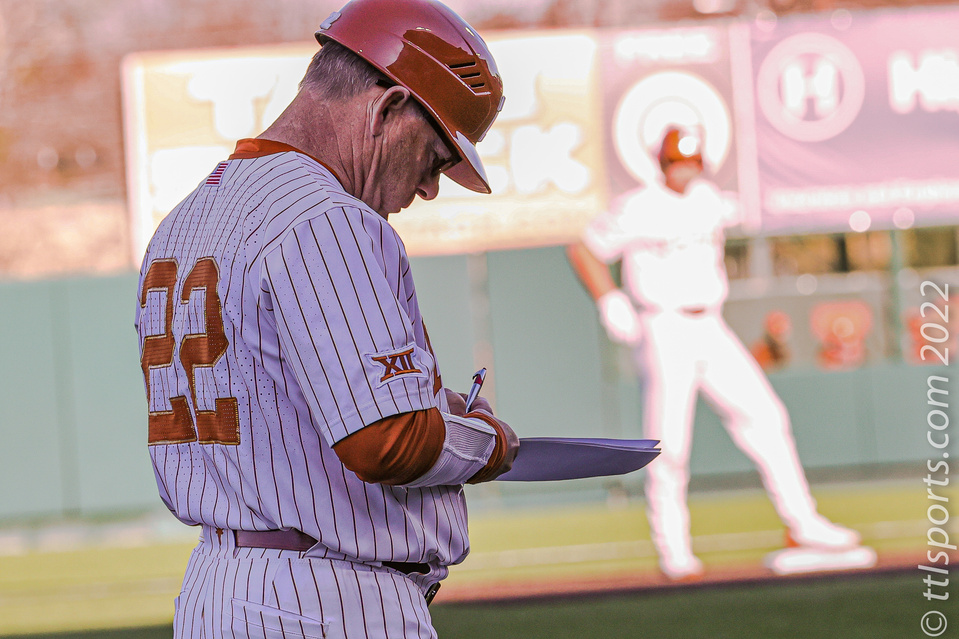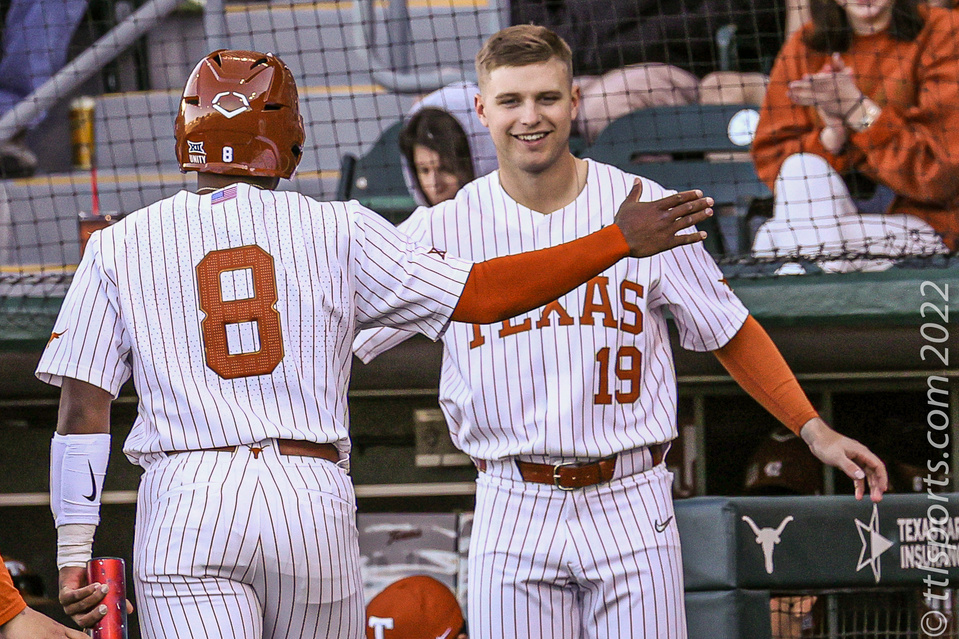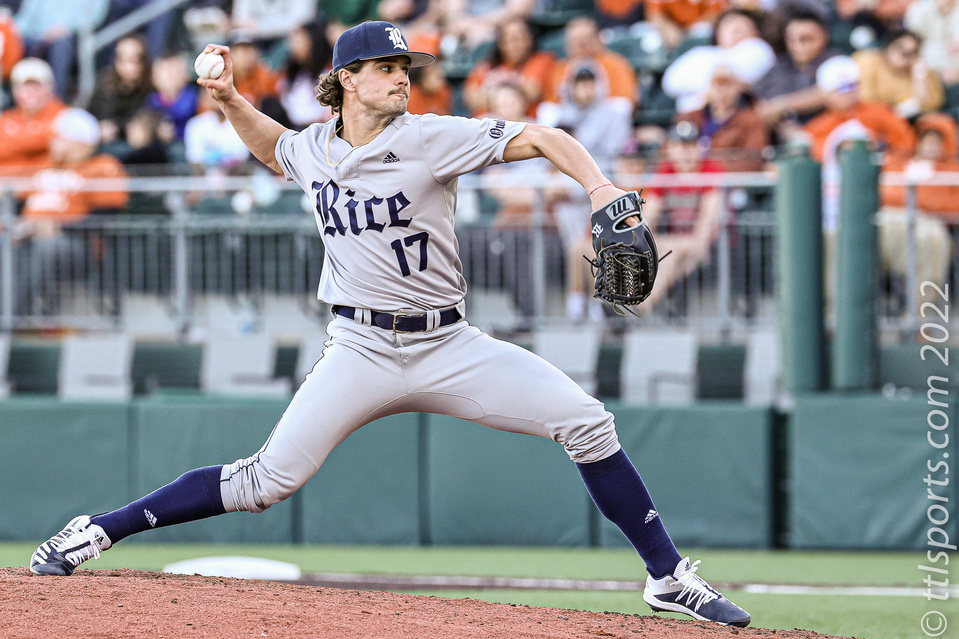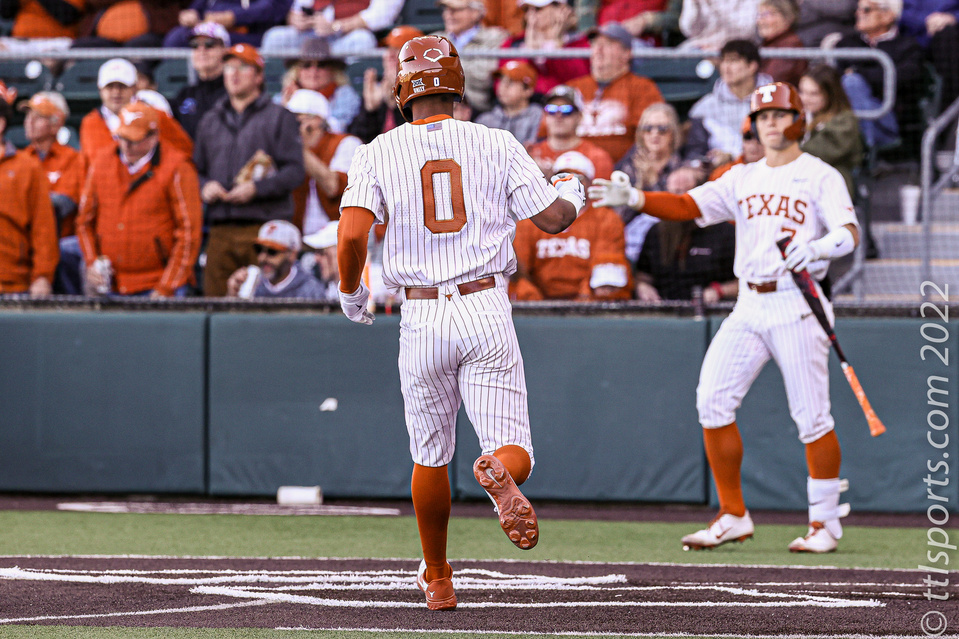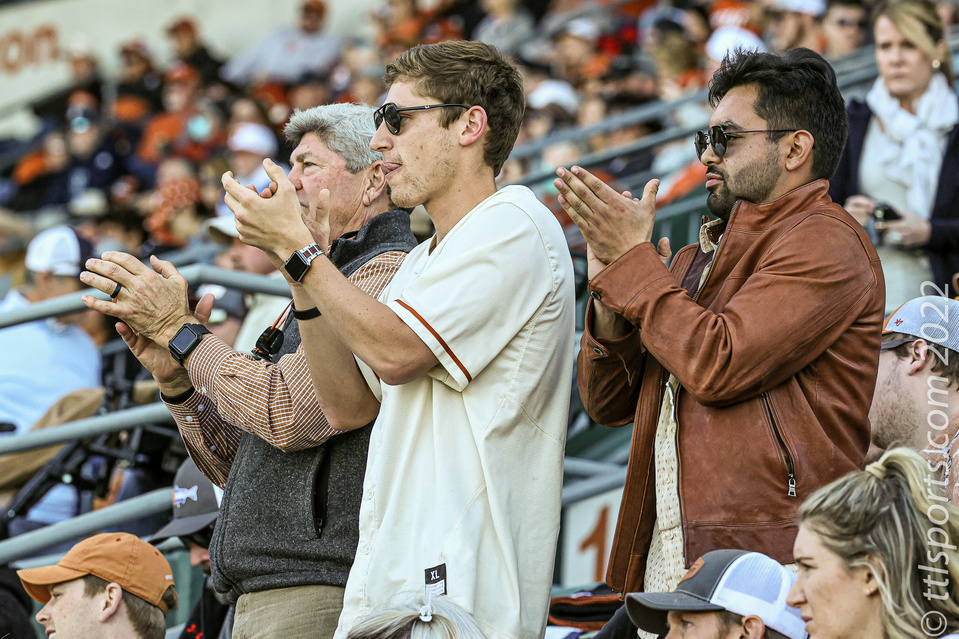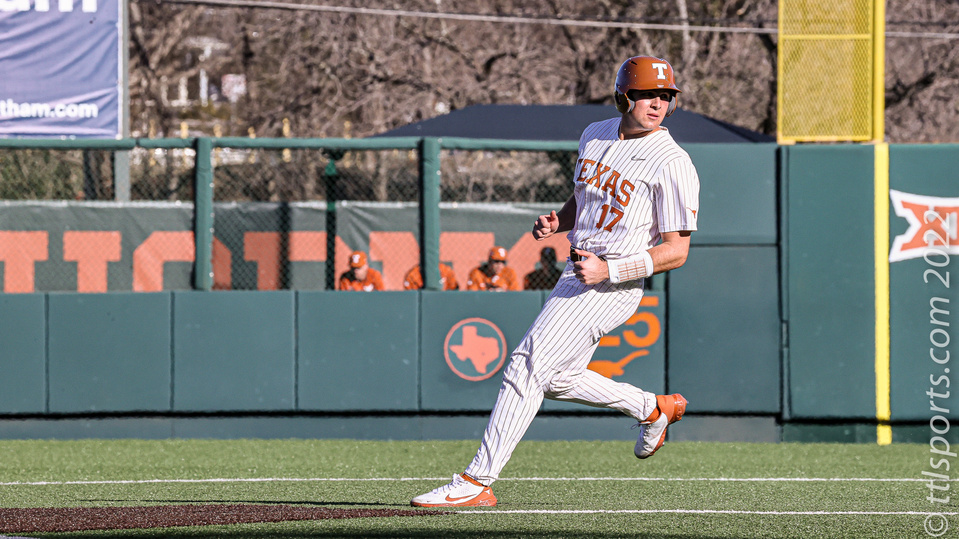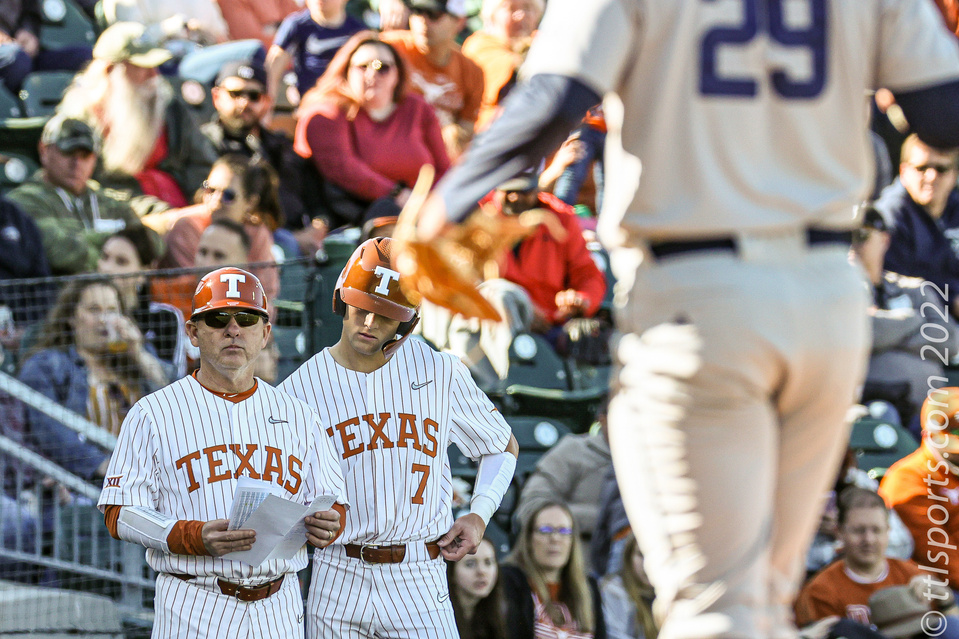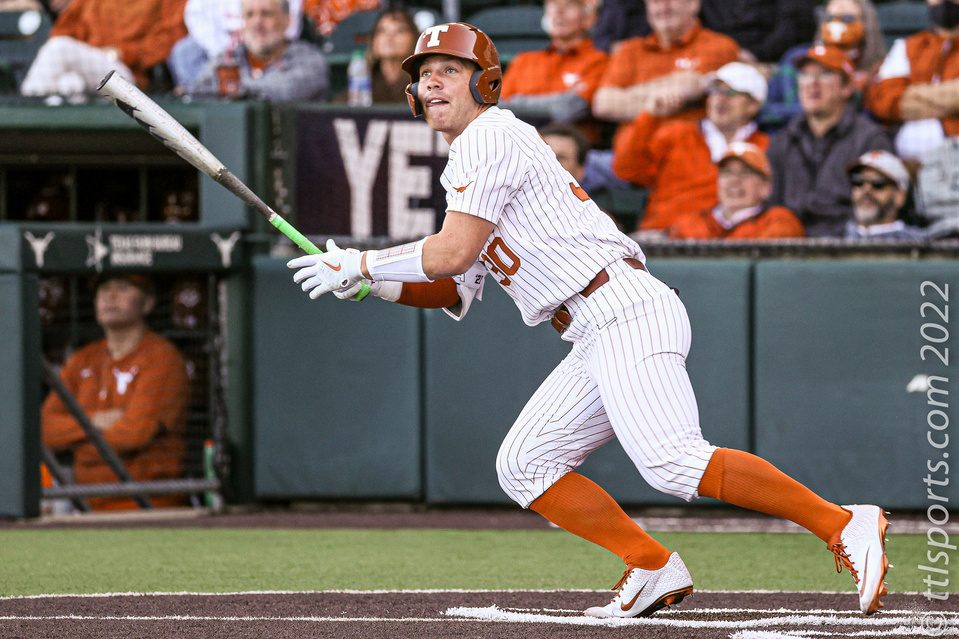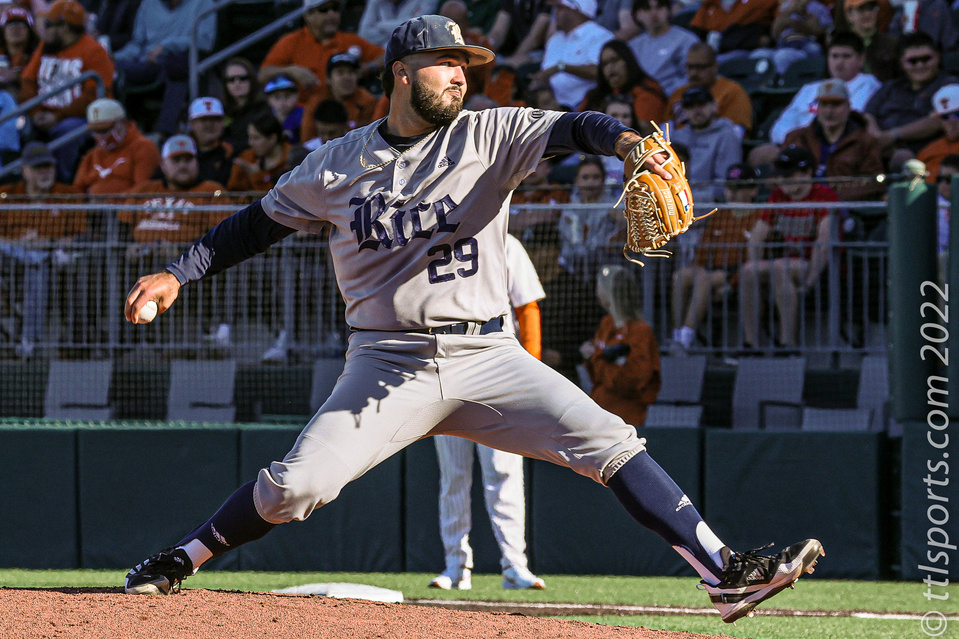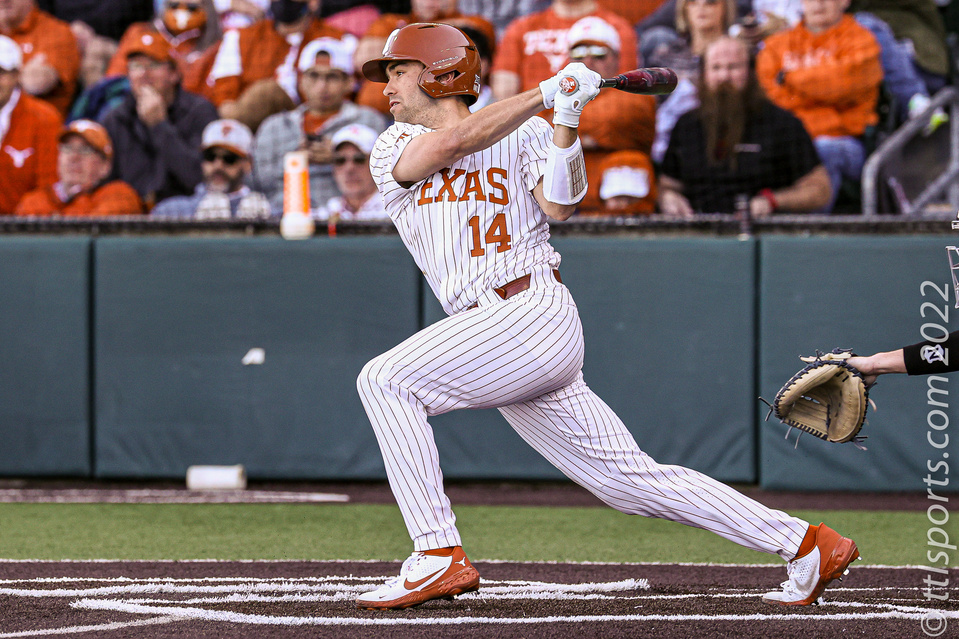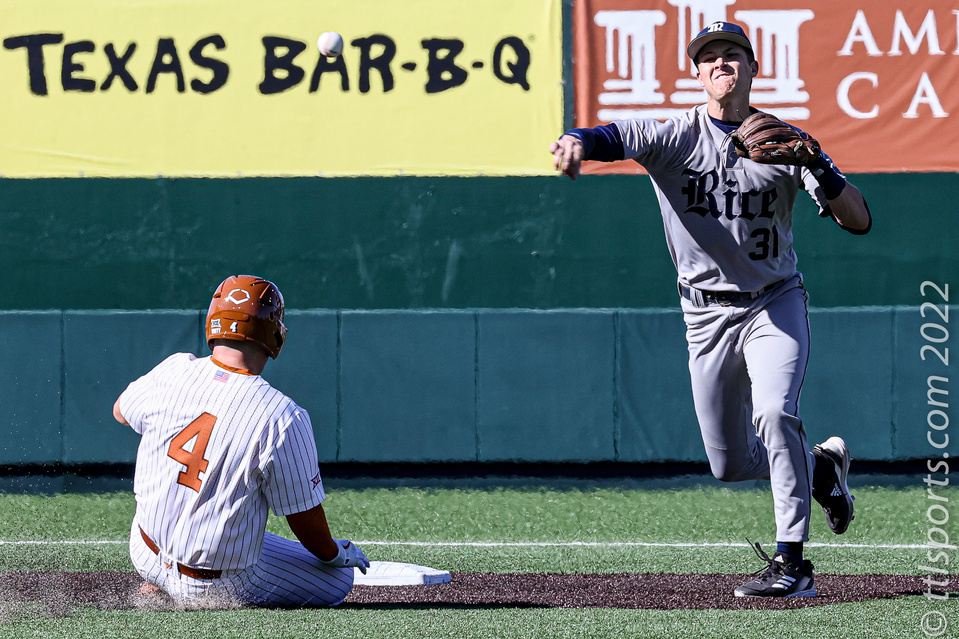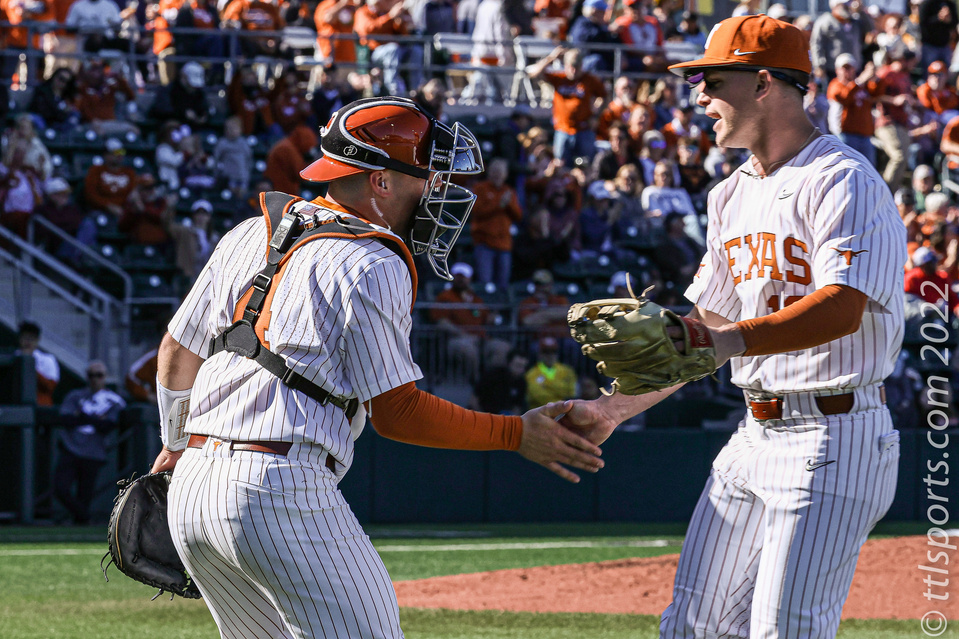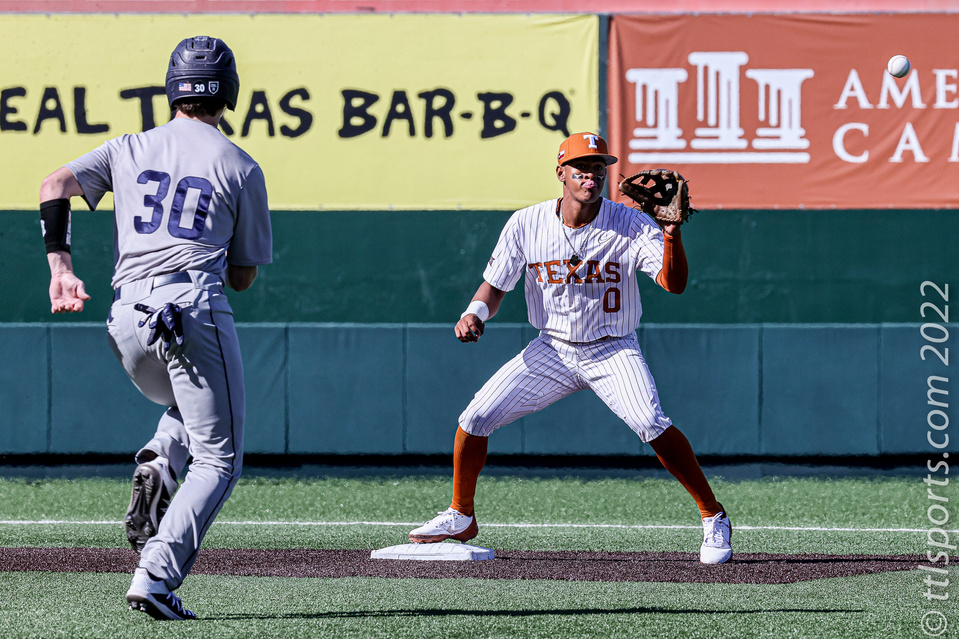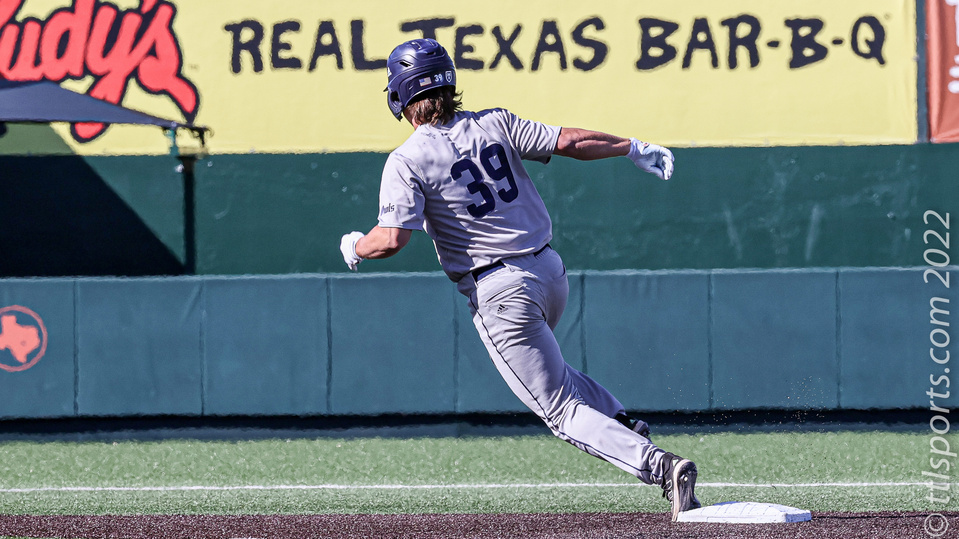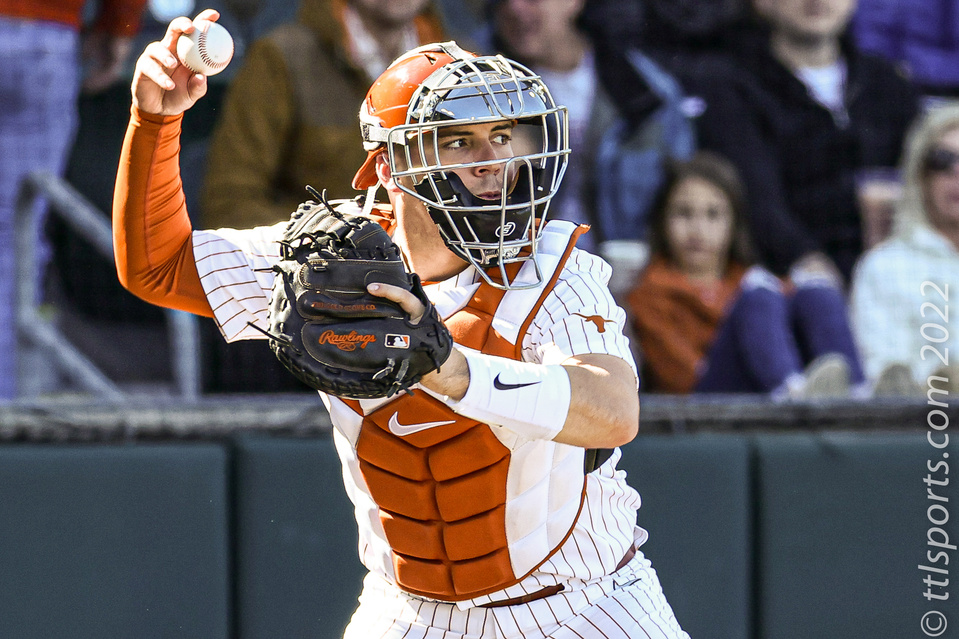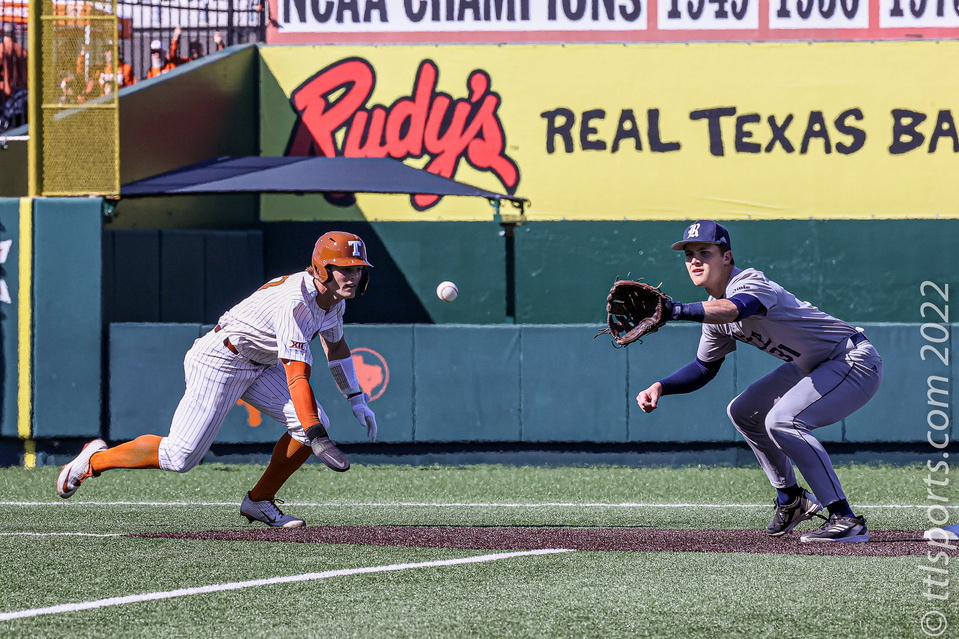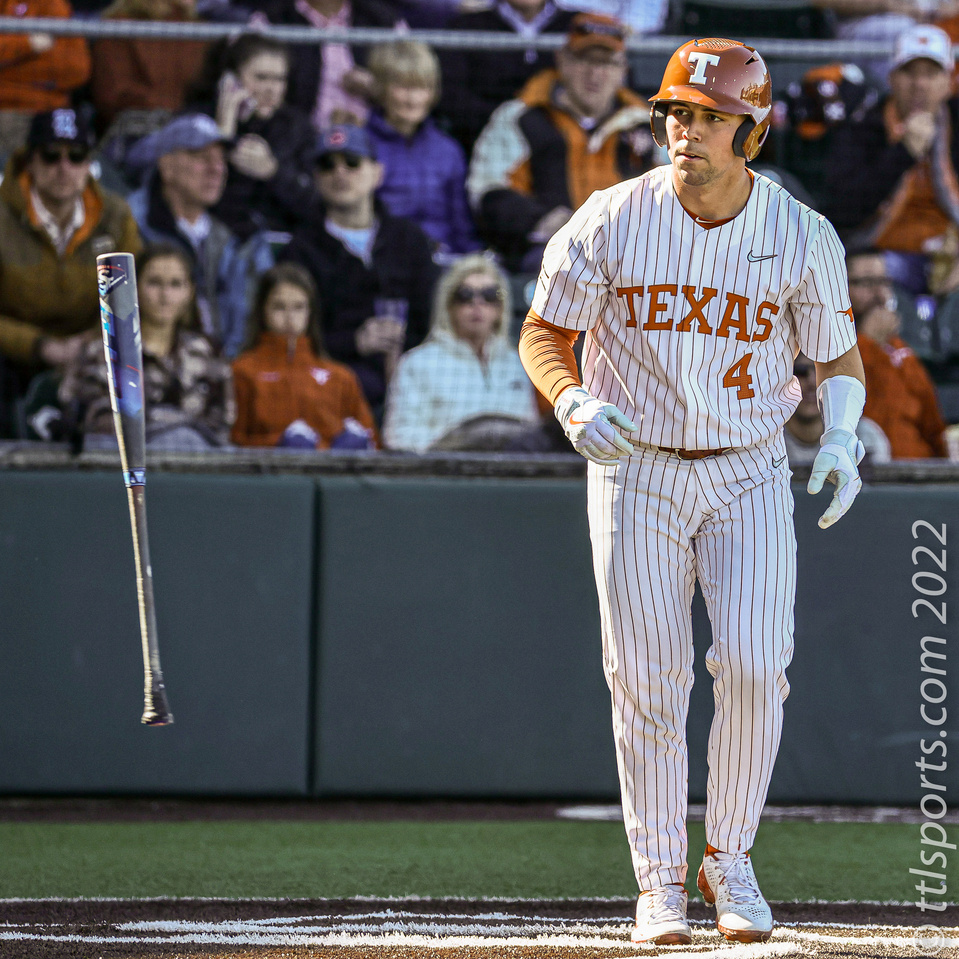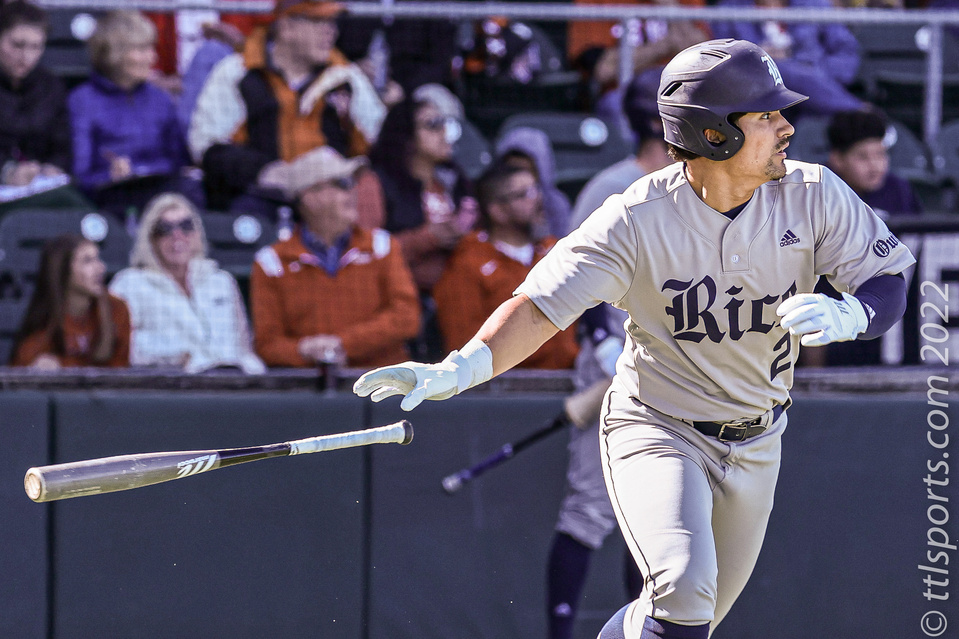 The University of Texas Longhorns easily handled the Rice University Owls in the second game of their series by a score of 15-1. The Longhorns have out-scored the Owls 22-1 thus far this weekend.
Longhorn starting pitcher Tristan Stevens (1-0) looked stellar in his first outing of the season. Tristan scattered 4 hits over 6 innings, striking out 3 and walking 2, to earn the win. A total of 4 Texas pitchers made relief appearances.
Texas was led by shortstop Trey Faltine, going 3-for-5 at the plate with 4 RBIs and scoring twice. Murphy Stehly and Eric Kennedy each batted 2-for-4, with Stehly adding 3 RBIs and Kennedy producing 2.
The easy margin of victory allowed Texas head coach David Pierce the latitude to move six additional players into the lineup, either as position players or pinch hitters.
Rice sent six pitchers to the mound in an attempt to hold off Texas. Starting pitcher Brandon Desking (0-1) endured the lost, lasting 2.1 inning while allowing 3 runs on 2 hits. The greatest damage was done to first relief pitcher Roel Garcia. Garcia allowed 5 runs on 2 hits, with a wild pitch and a balk. The Owls used a total of six pitchers in the effort.
Rice's only run came in the final frame. Pinch hitter Aaron Smigleski sent an 0-2 pitch up the middle for a single. A double by pinch hitter jack Ben-Shoshan put two runners into scoring position. Manny Garcia's sacrifice fly to center field drove Smigleski home.