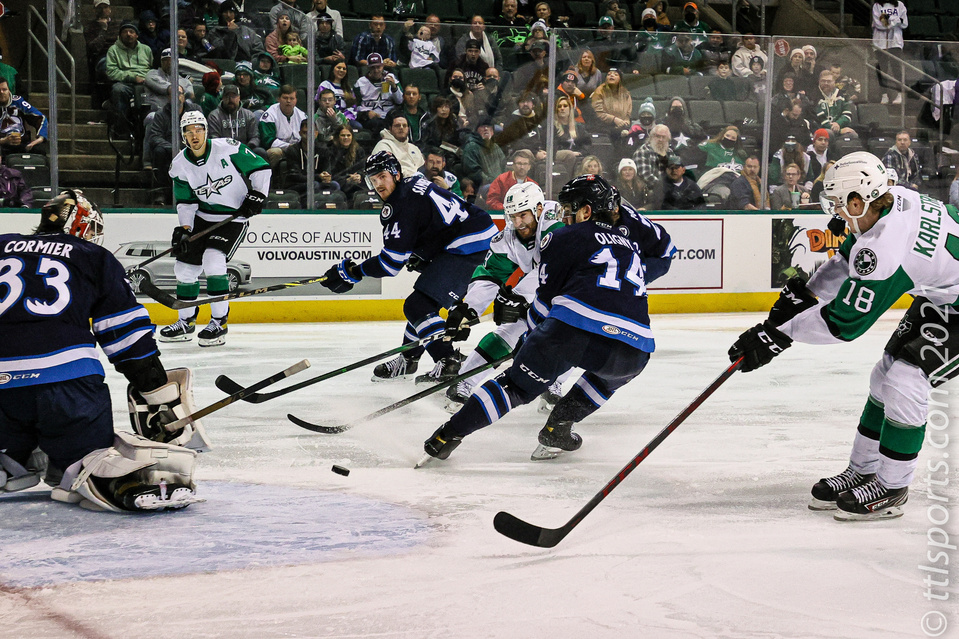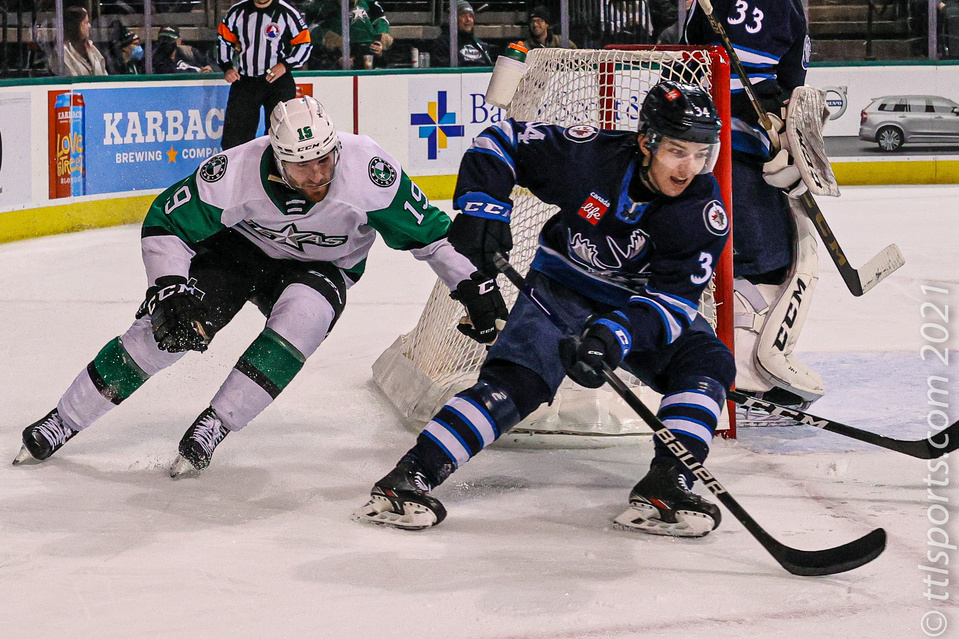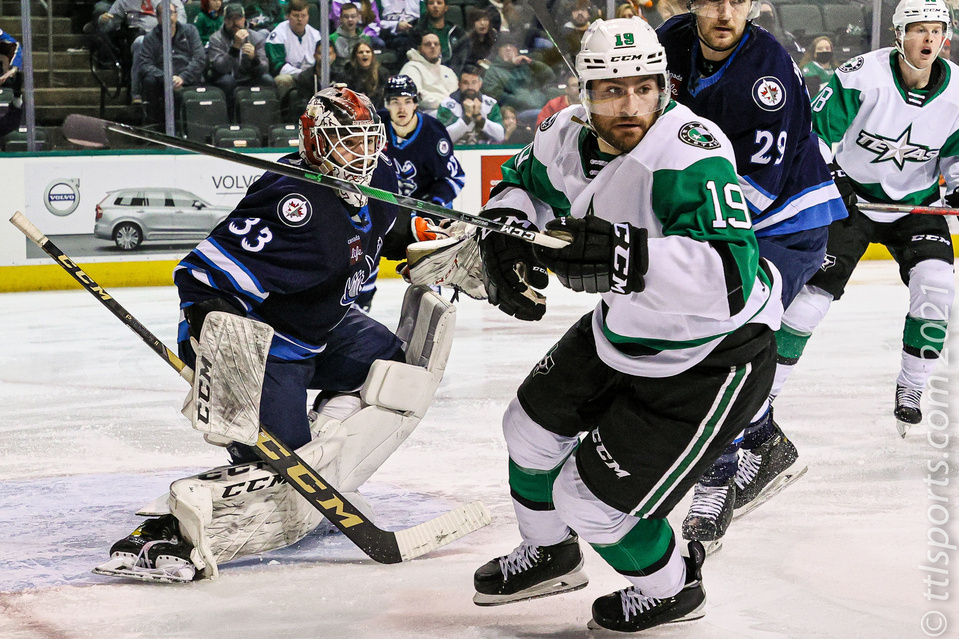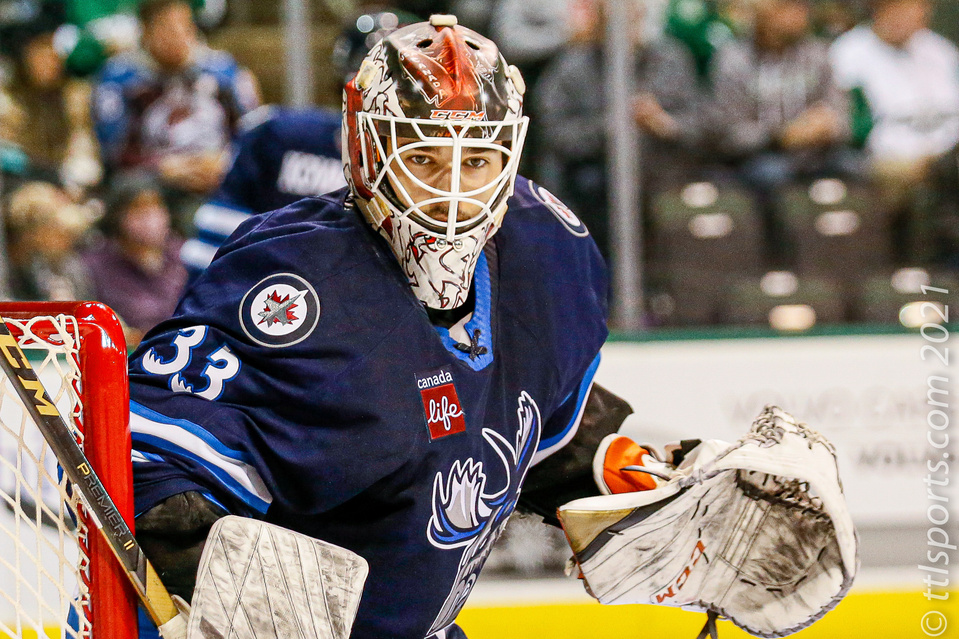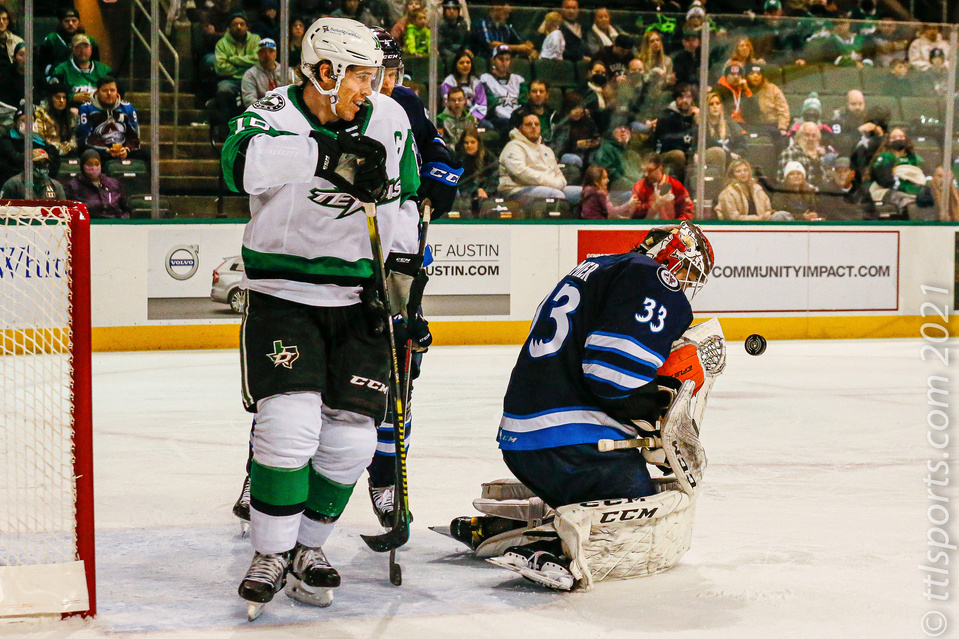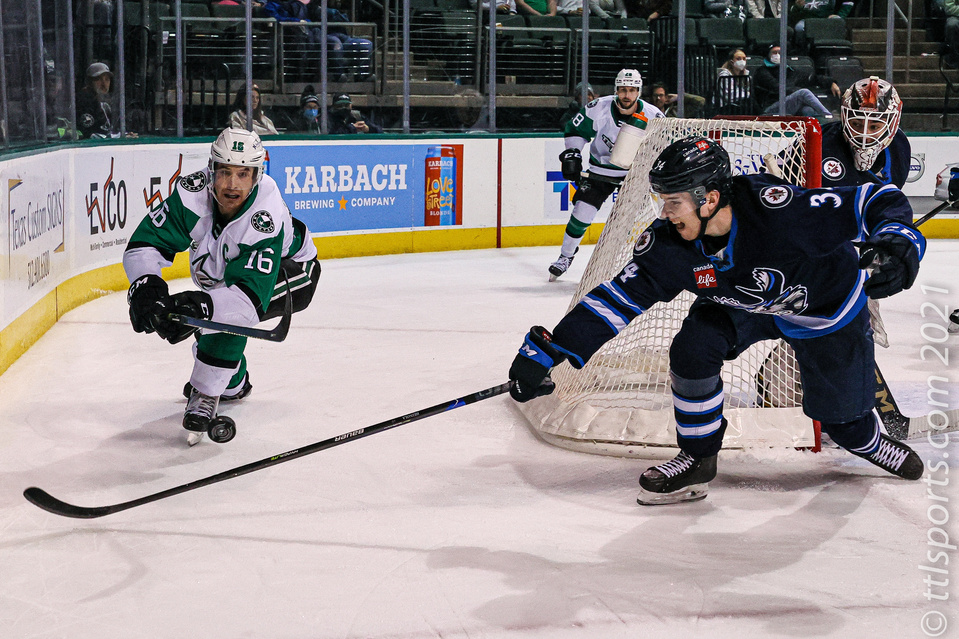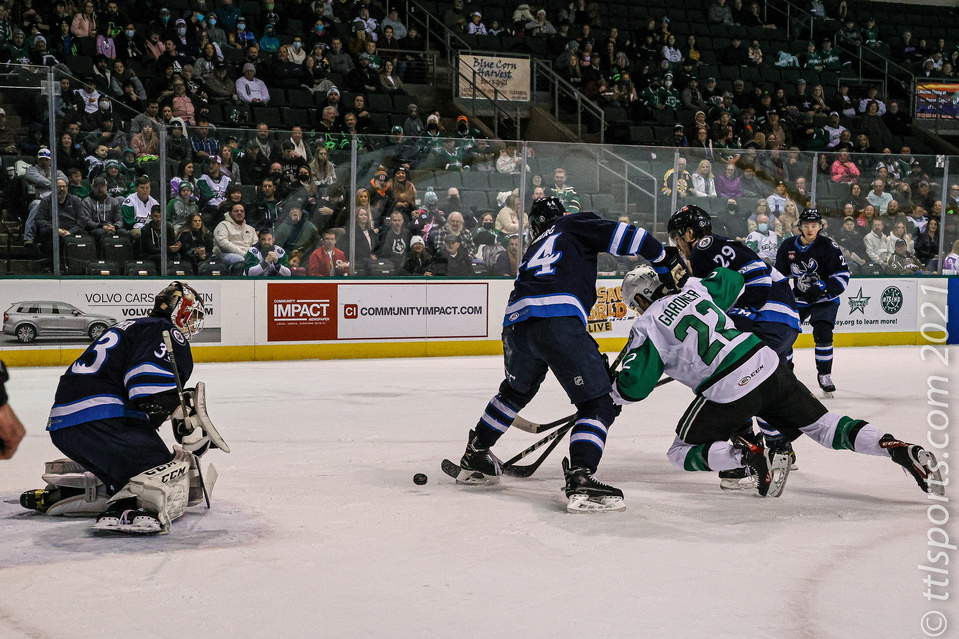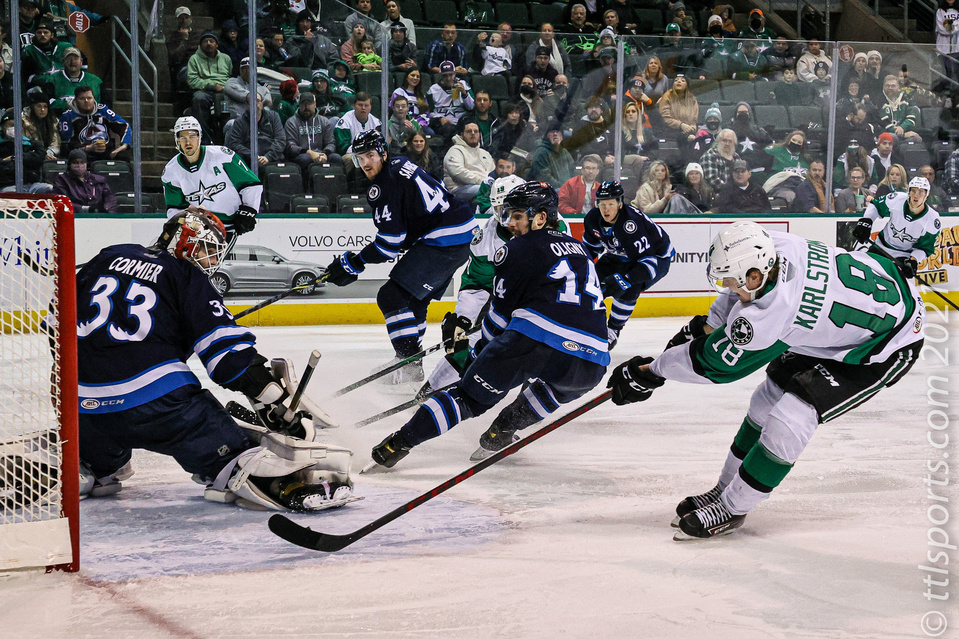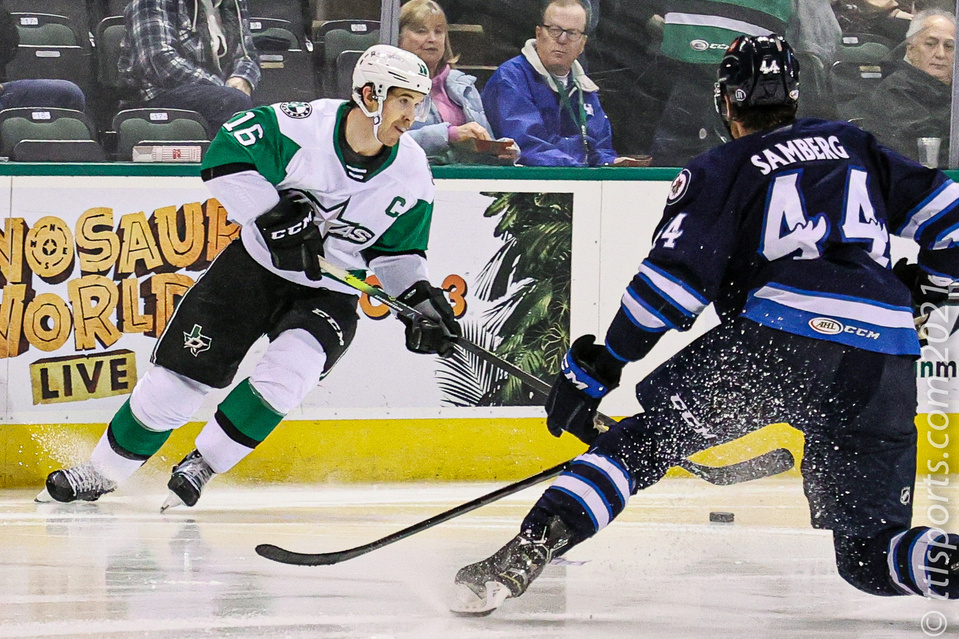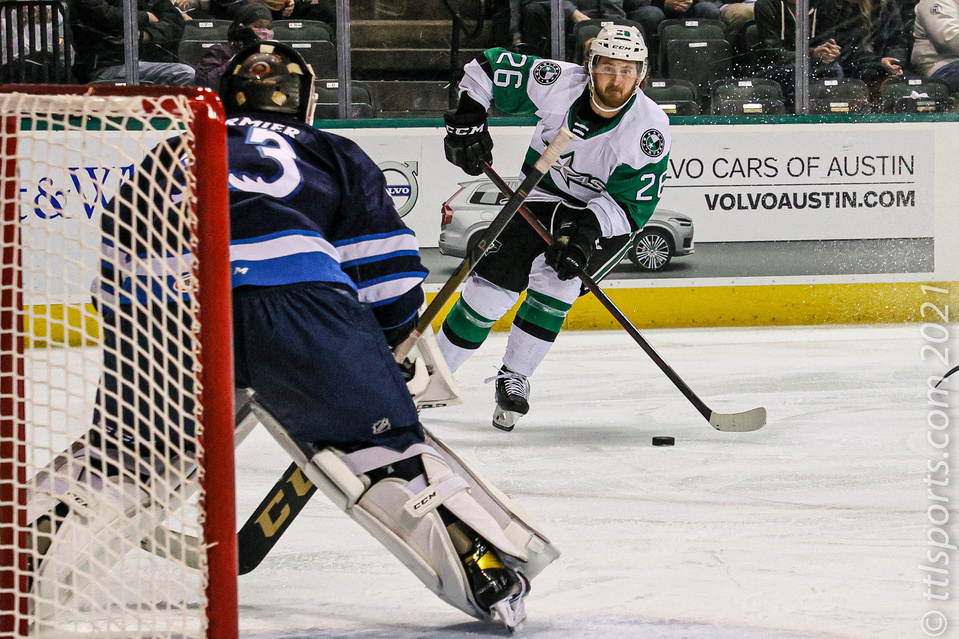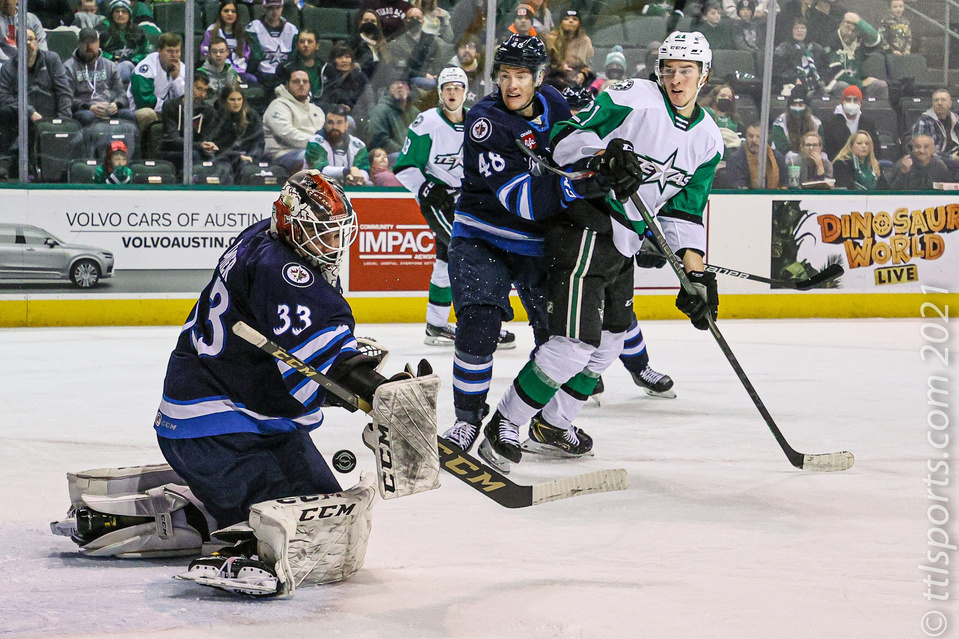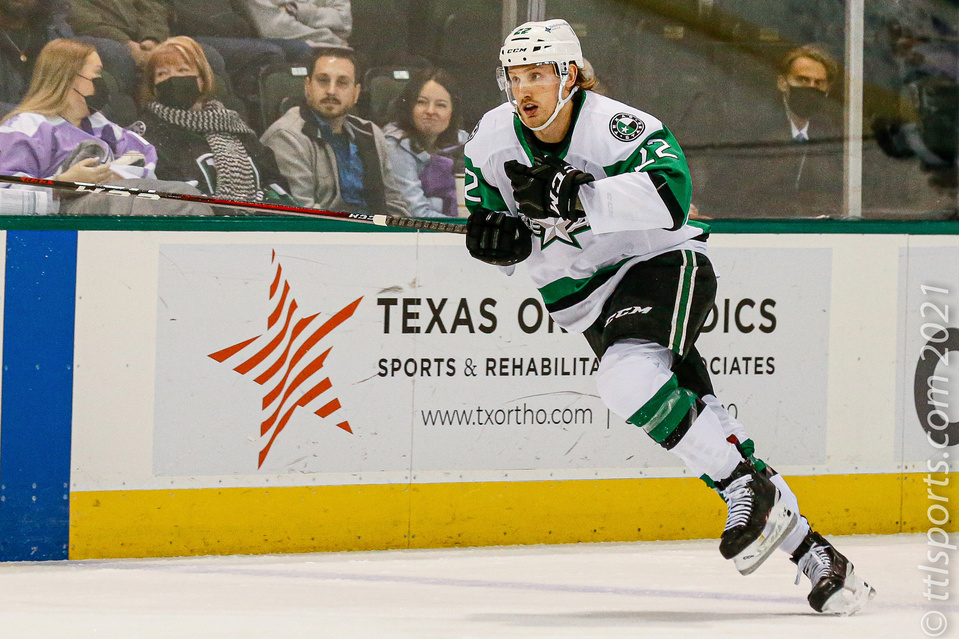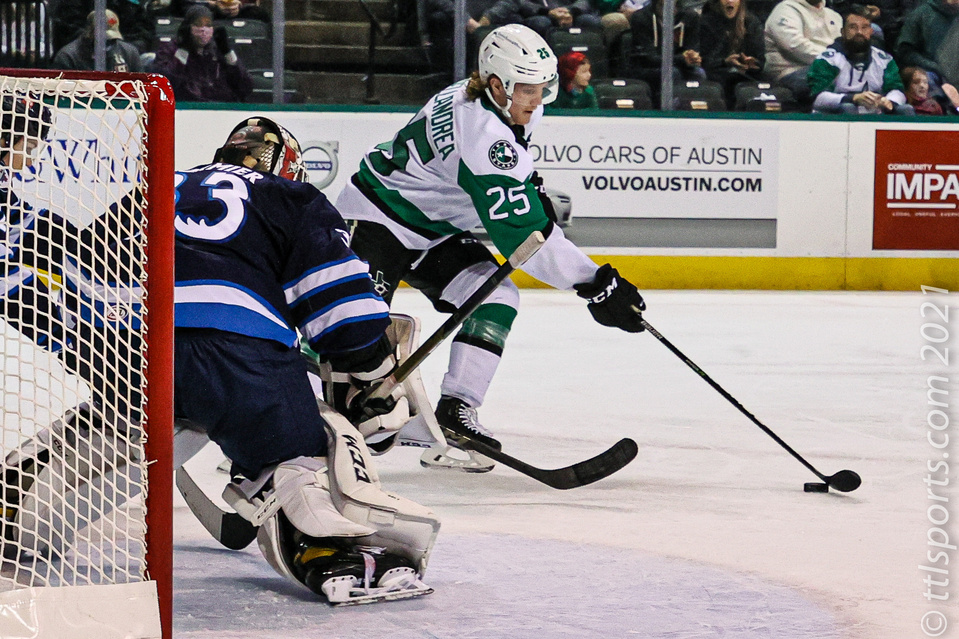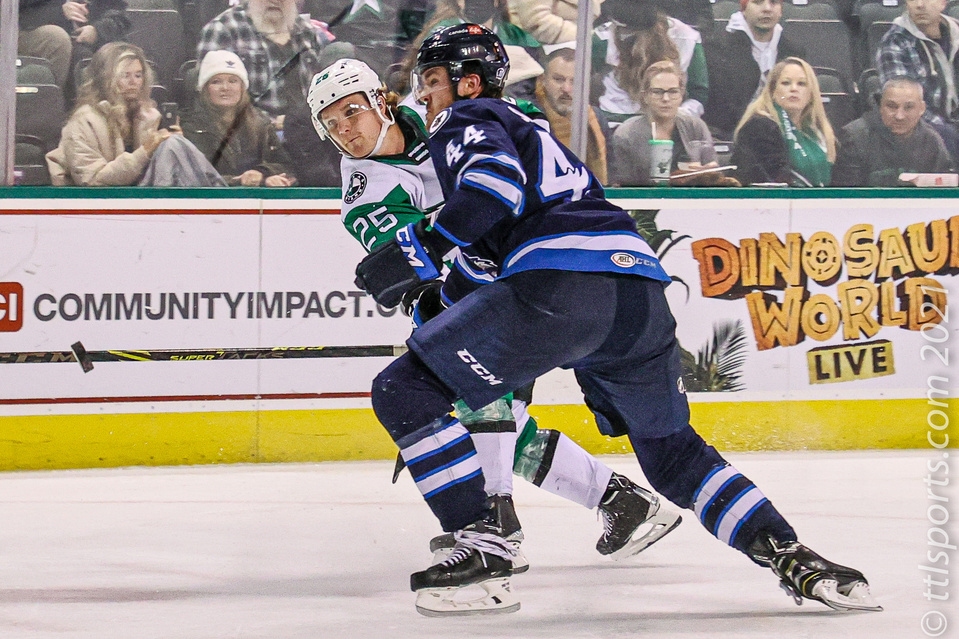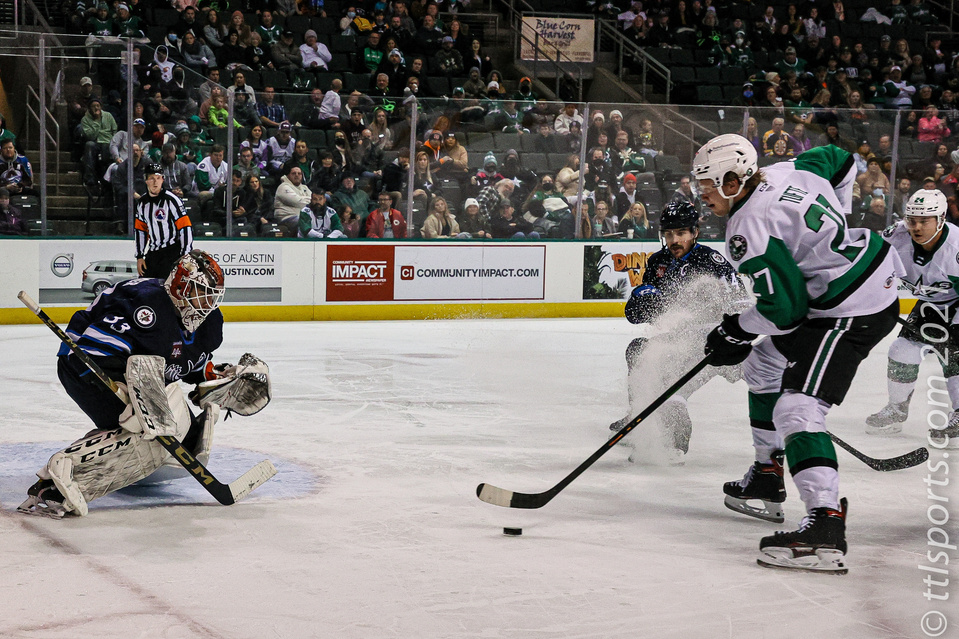 The Texas Stars (8-12-3-1) looked pretty good against the Manitoba Moose (17-9-1-1). Pretty good for a team that hadn't played a game in 20 days. Pretty good for a team that lost 15 players and 2 coaches to COVID. Pretty good for the worse team in the AHL. But not good enough to win.
The Stars fell to the Moose by a 4-1 score.
The real score wasn't really that bad; two of Manitoba's goals were on empty nets. But there was plenty of evidence for worry, especially at the midway point of the season.
For example, Texas out-shot Manitoba 35-19. An imbalance of shots and goals is like a sailor on shore leave… he falls in love with every woman that he meets. Something similar is true in hockey. A desperate player will take any shot, even a bad shot, in hopes that it finds the back of the net. Sometimes it's better to pass-off and allow a better shot be taken.
Another example is special teams. Texas failed to convert on four power play opportunities. Even worse, Texas pulled its goalie on the last power play, giving them a 6-on-4 advance, only to have Manitoba score a short-handed goal.
Texas Star head coach Neil Graham defend his team, and his job coaching them, by saying things like "We stayed in the fight all game, unfortunately we weren't able to find the net a little more." And, "We had some pretty good chances. It would have been nice to get one, especially in the first when we had a couple of opportunities, but that's hockey."
But attributing loses to "… but that's hockey" doesn't get to the core issues facing the club. When probed, Graham revealed some of the real challenges faced by the organization, and how far way the team is from playing consistent hockey.
Graham said a club needs four "staples" to consistently perform. You must skate, compete, battle, and execute. But in Graham's estimate, "We didn't do a lot of them."
There is no doubt that Graham has hockey smarts. But can the dry-erase-board-toting-coach simplify his messaging and meaningfully relate to his players the way Derek Laxdal did before his promotion to Dallas?
For the record, the Moose won on goals by Austin Poganski and Jeff Malott, and empty net goals by Nicholas Jones and Poganski. The Stars lone goal came of the stick of Fredrick Karlstrom. Manitoba's goalkeeper Evan Cormier (3-1-0-1) earned the win making 34 saves on 35 shots. Austin's goalie Anton Khudobin (2-2-1-0) endured the loss, allowing 2 goals on 17 shots.