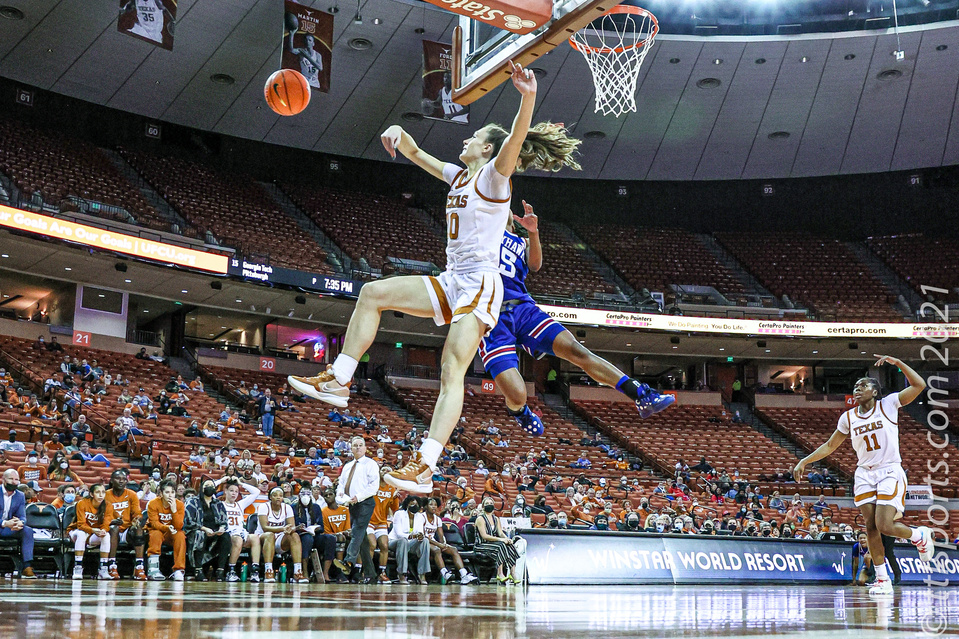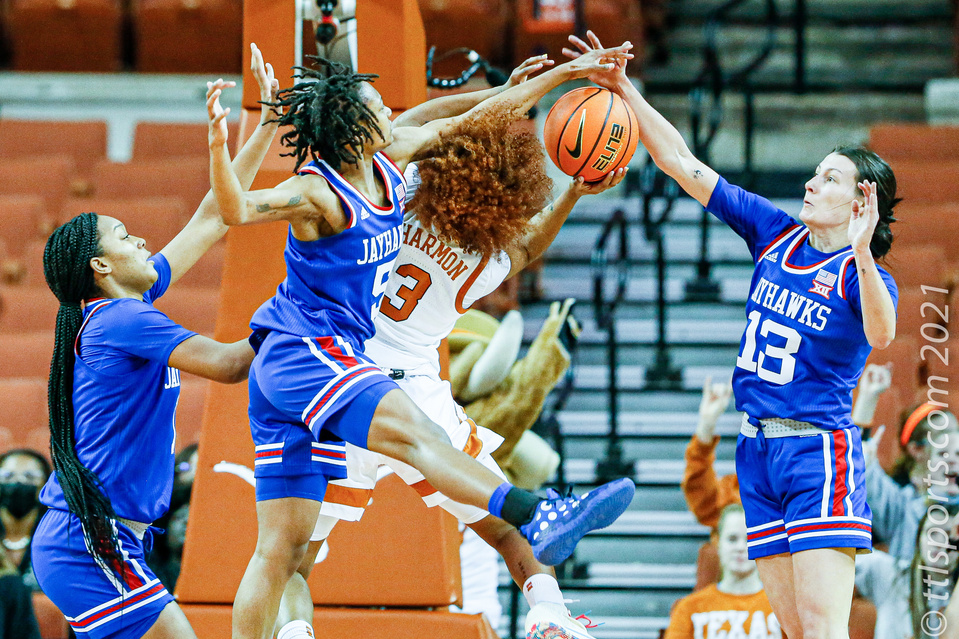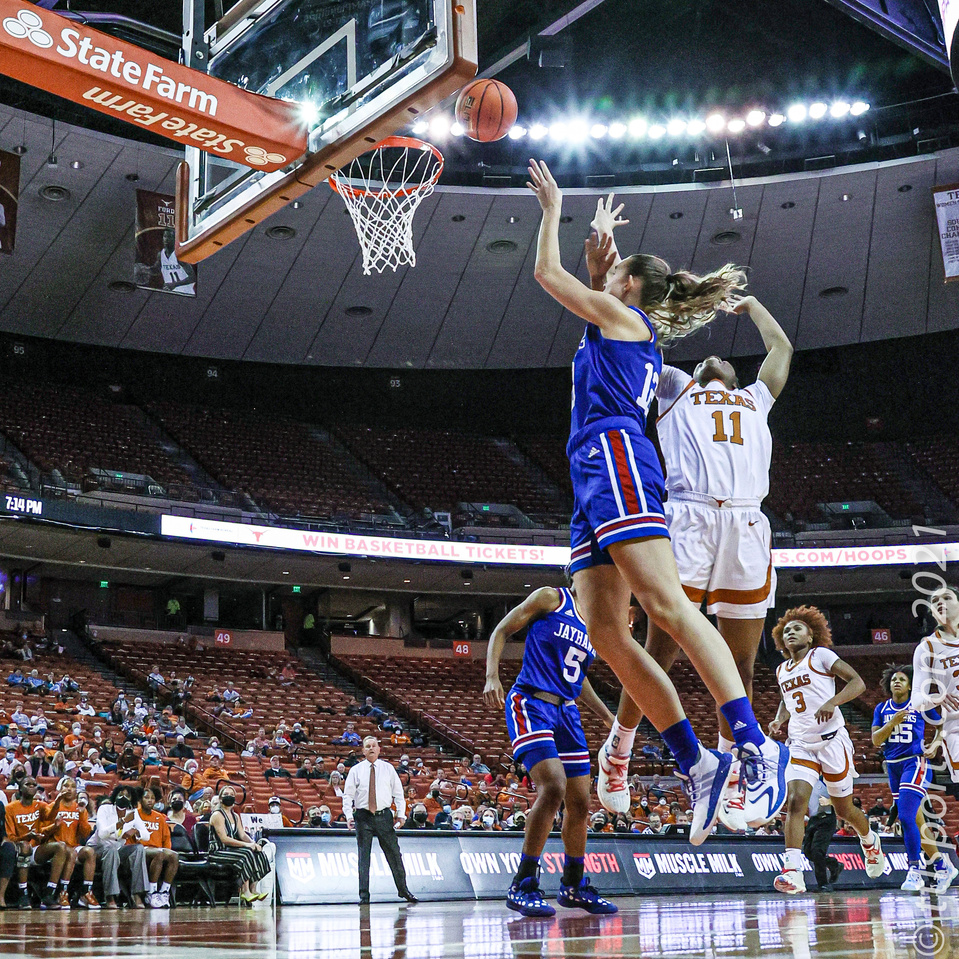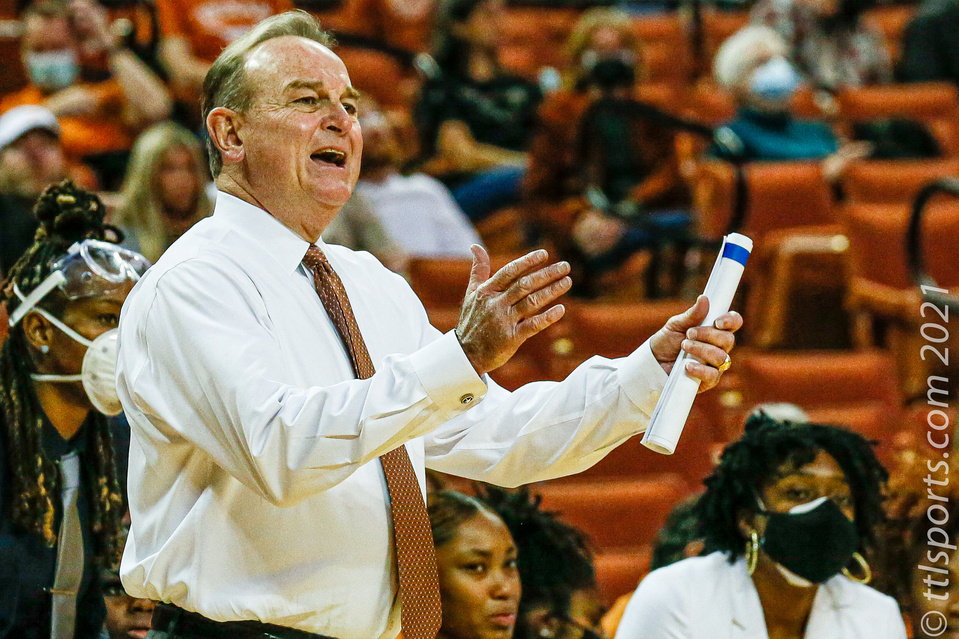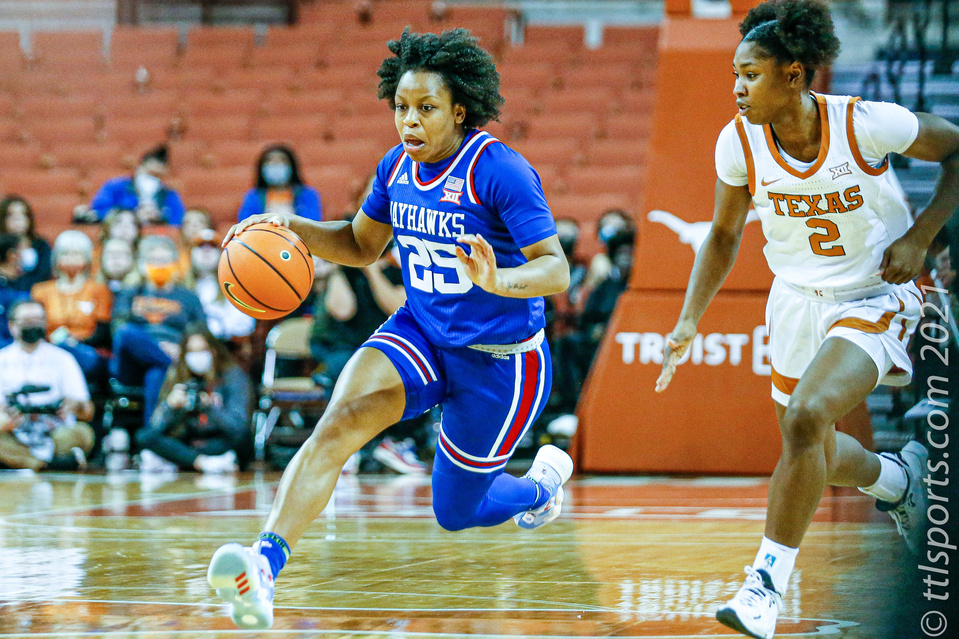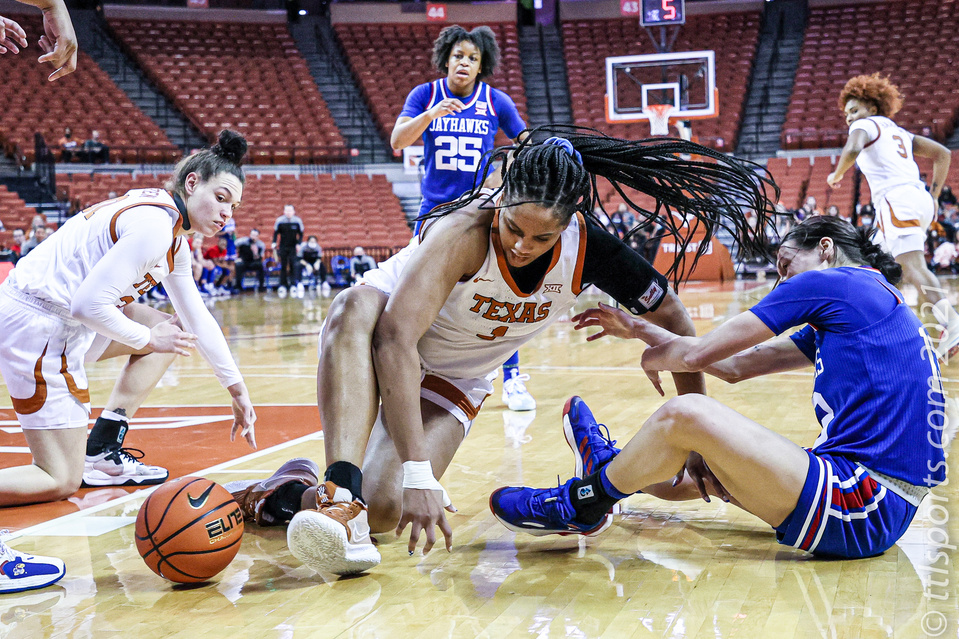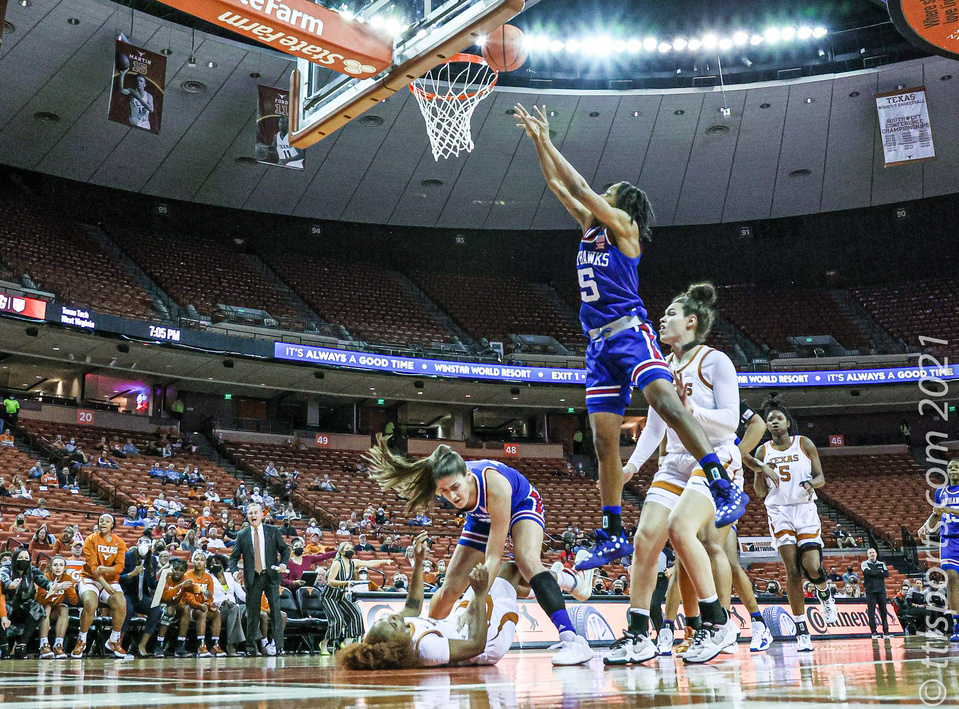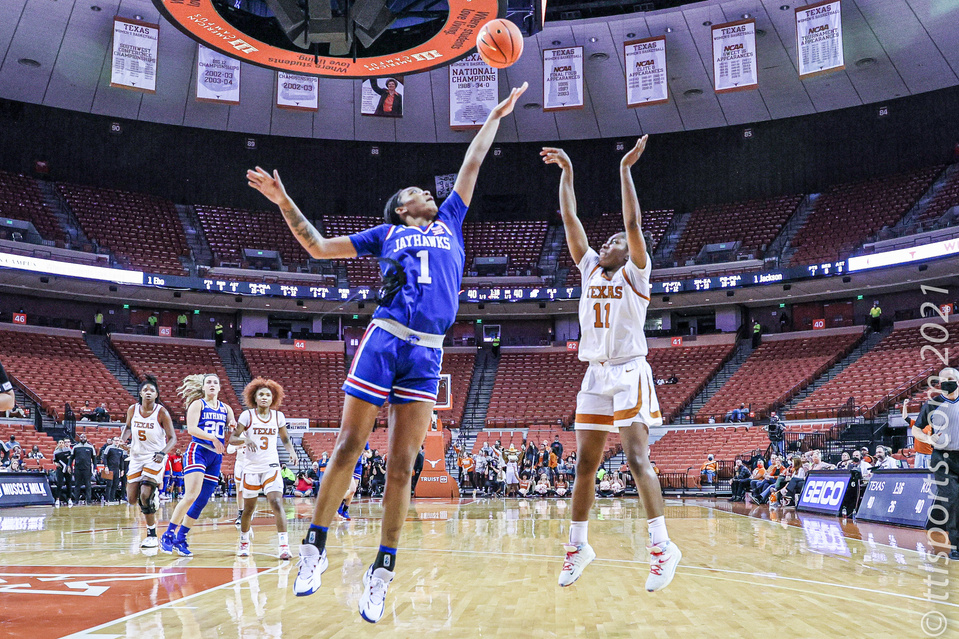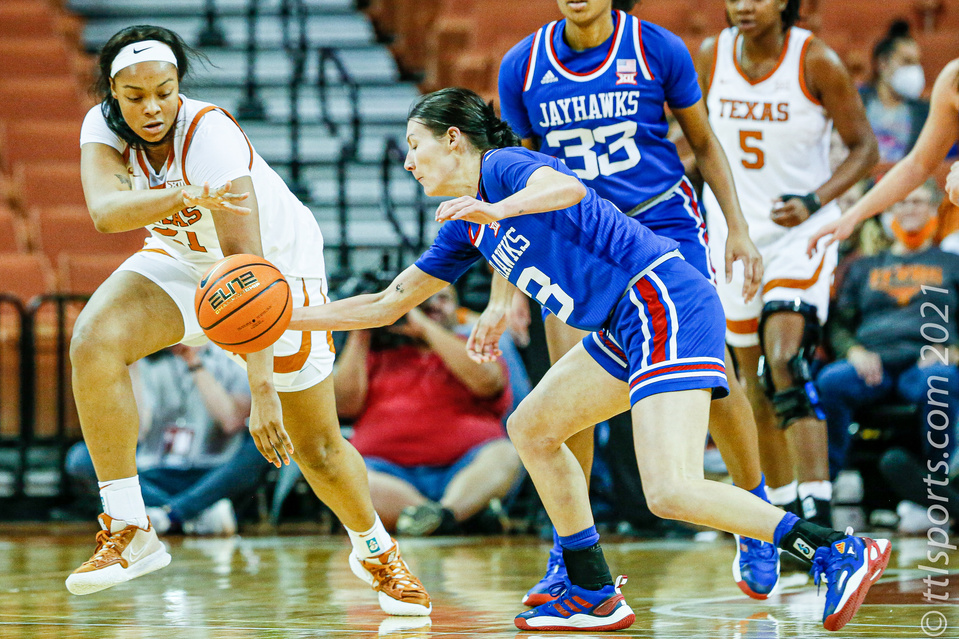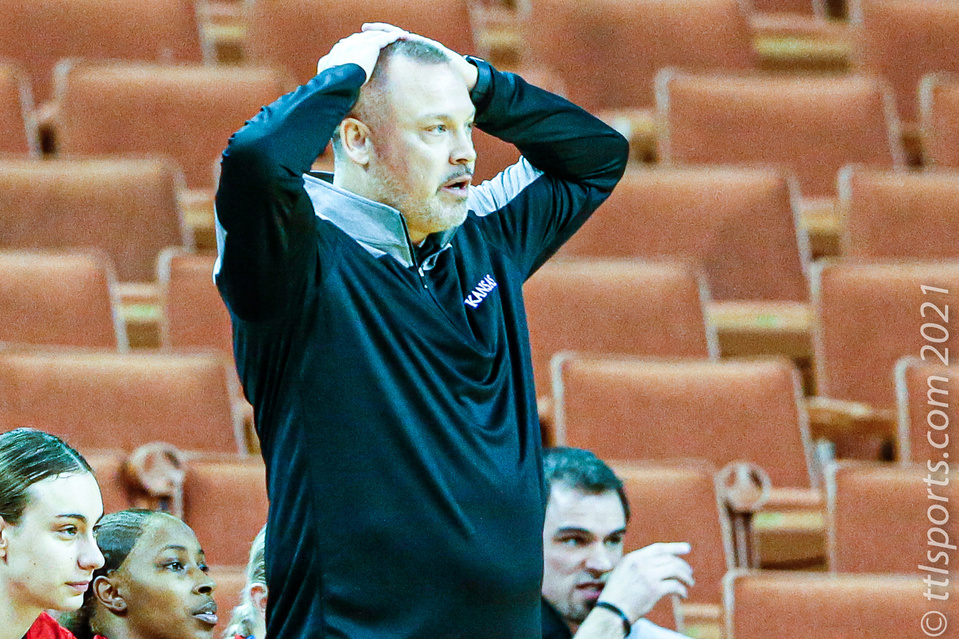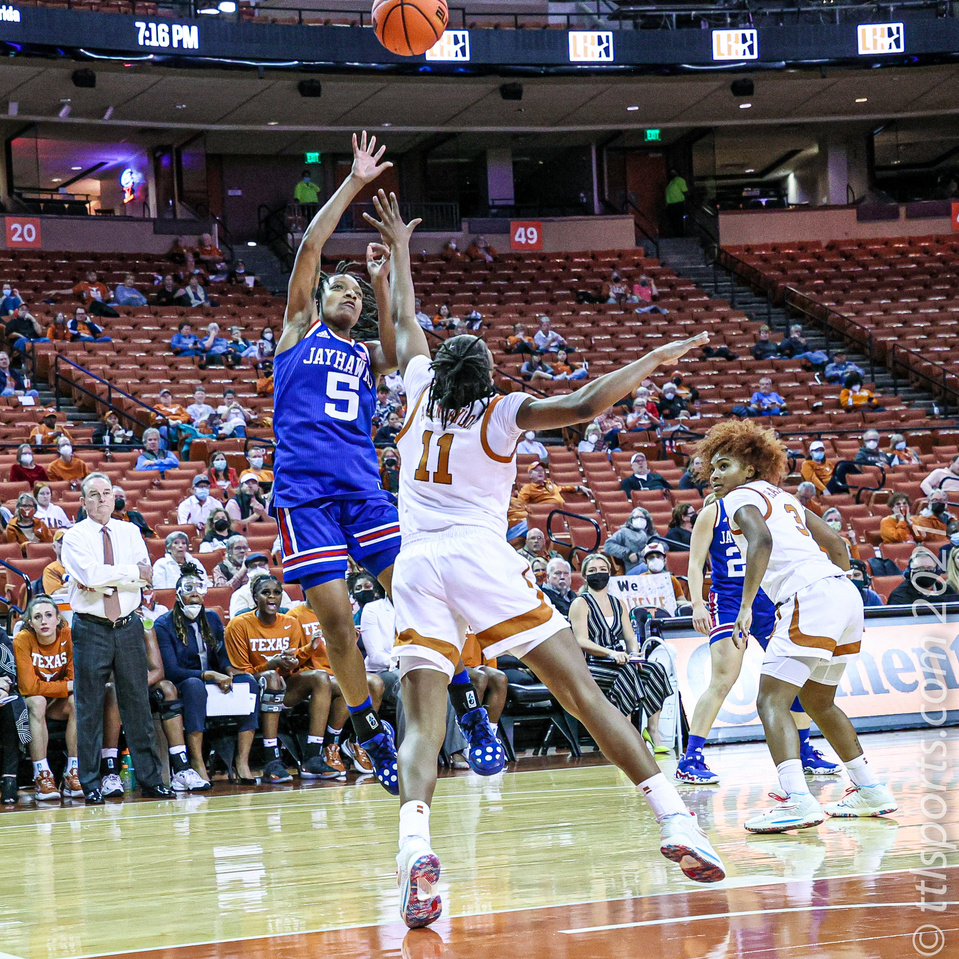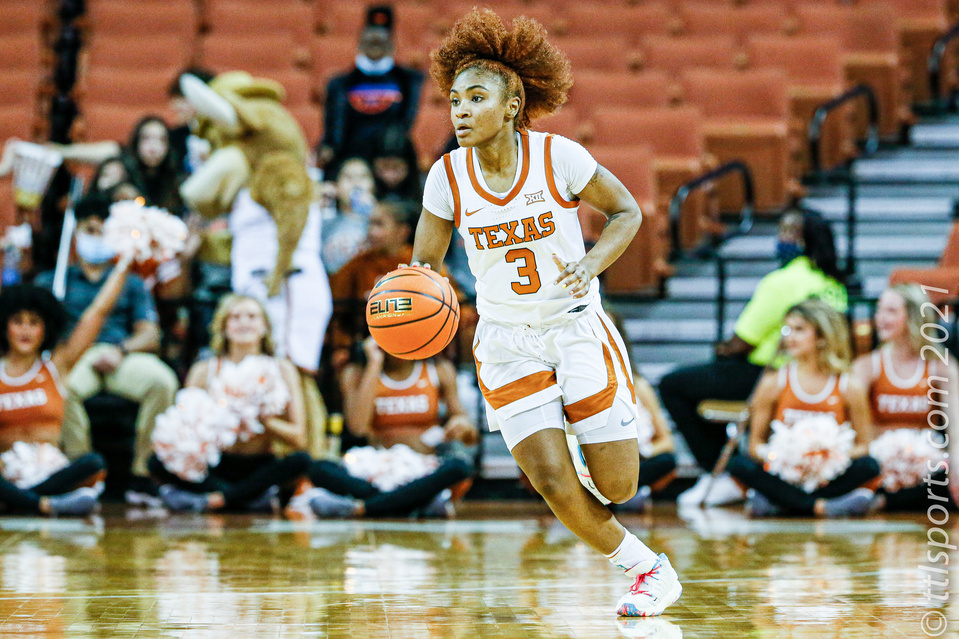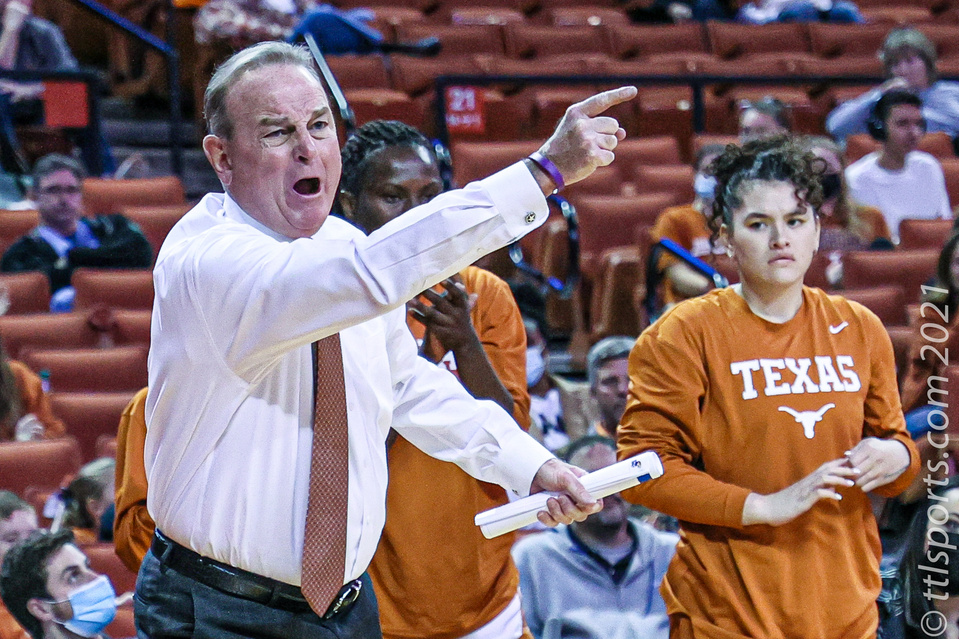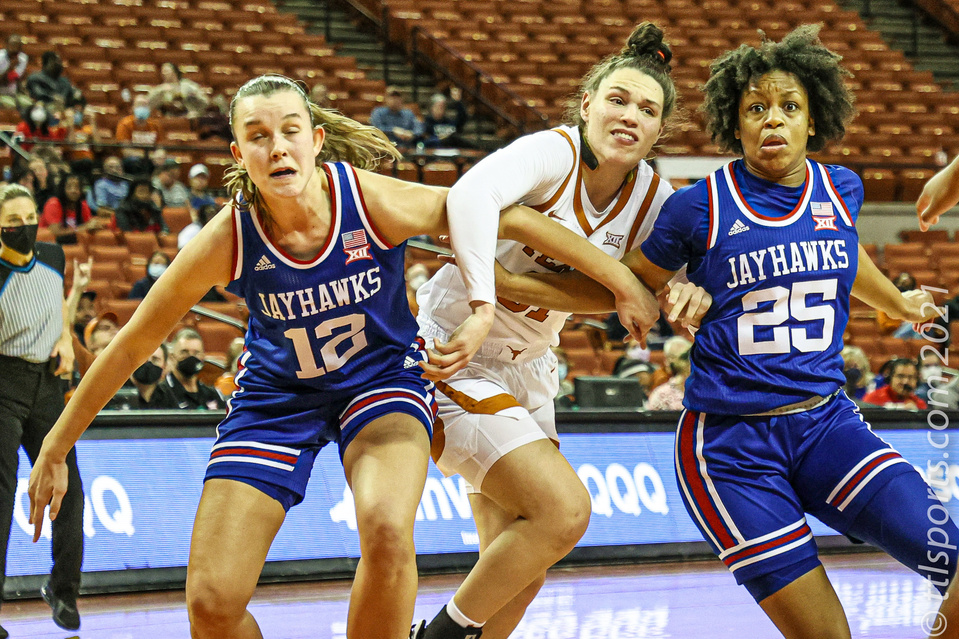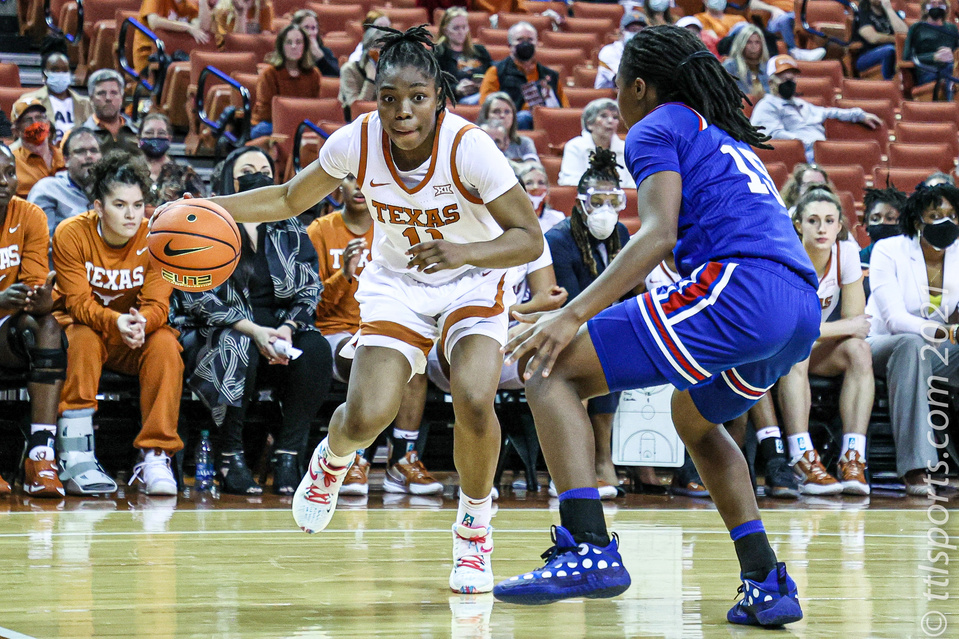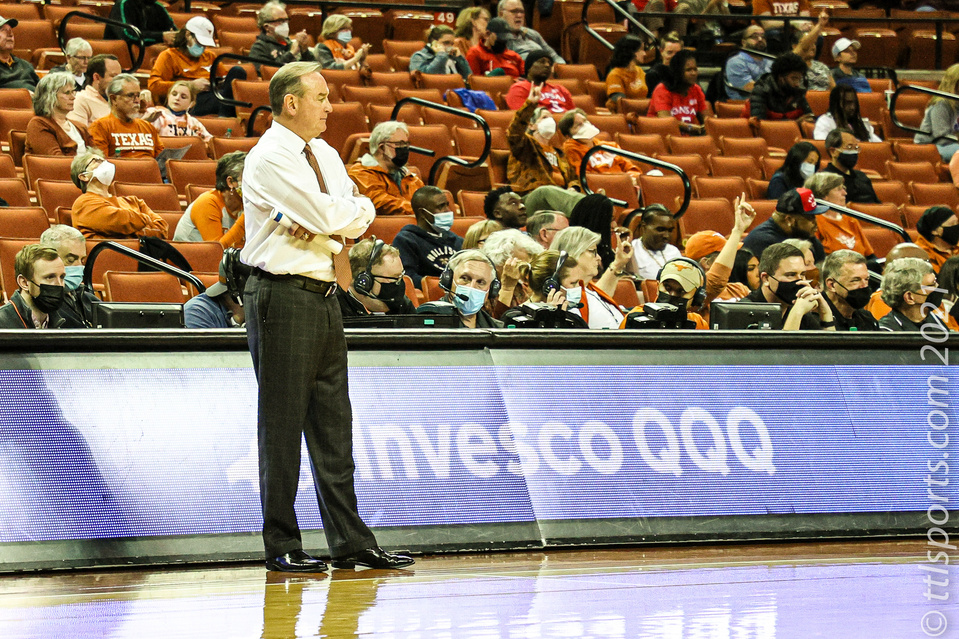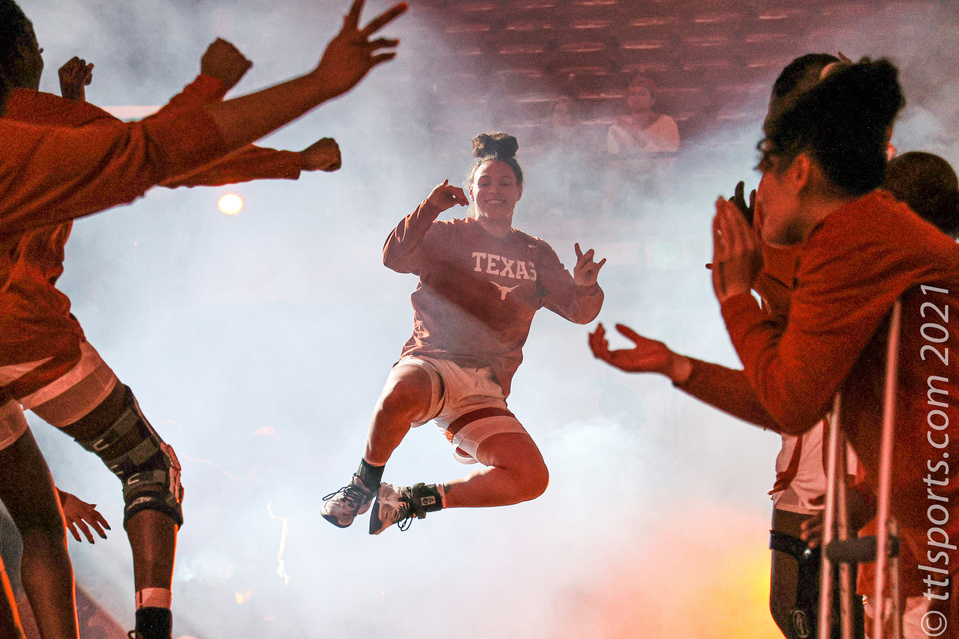 The No. 13 University of Texas Longhorns (11-3, 1-2 Conference) turned the ball over a season-high 23 times in a 70-66 overtime loss to the Kansas University Jayhawks (11-1, 2-1 Conference). It was the second consecutive home-court conference loss In for the Longhorns.
The victory was only Kansas' second in 19 meetings and was the first in Austin since 2012.
Texas jumped to an 11-2 lead to open the game, but Kansas battle back and led until late into the third period. The teams toyed with each other for the remainder of regulation play, exchanging leads until Aliyah Matharu nailed a clutch three-pointer to tie the game with nine seconds left and force overtime.
Momentum appeared to be with the Longhorns, who explicably fell apart in the five-minute overtime period. The Jayhawks led for the entire OT period, outscoring the Longhorns 11-7, to earn with the win.
Kansas was led by Holly Kersgieter with 19 points and 5 steals. Aniya Thomas and Zakiyah Franklin added 11 and 10 points, respectively.
The Longhorns were led by Joanne Allen-Taylor with 18 points. Aliyah Matharu came off the bench for 11 points in 11 minutes. Scrappy Rori Harmon lead the team with 9 rebound and 7 assists, while also putting up 8 points.
"We played pretty hard, but playing hard don't win," said Texas head coach Vic Schaefer. "We're still not the team that we were back before Christmas. We've got several things that are keeping us from being that team. The only thing that's going to make that work is time and growth."
Looking forward, Schaefer said, "If I can get some accountability with kids just stop turning it over, I think you'll see we'll have a chance to win some games." Schaefer added, "I'm gonna have to make some adjustments if we can't fix it and we're gonna have to go from there."