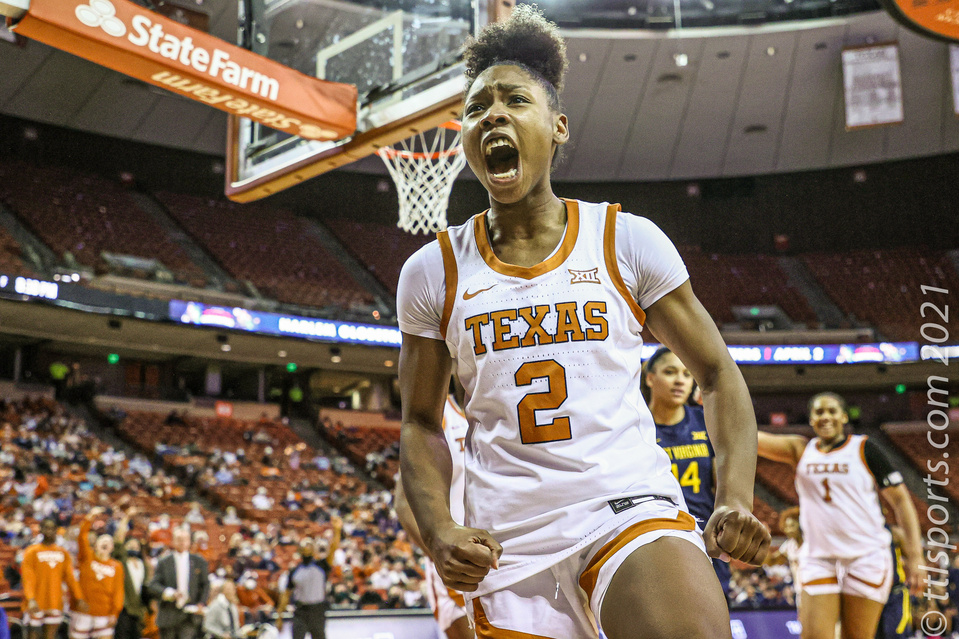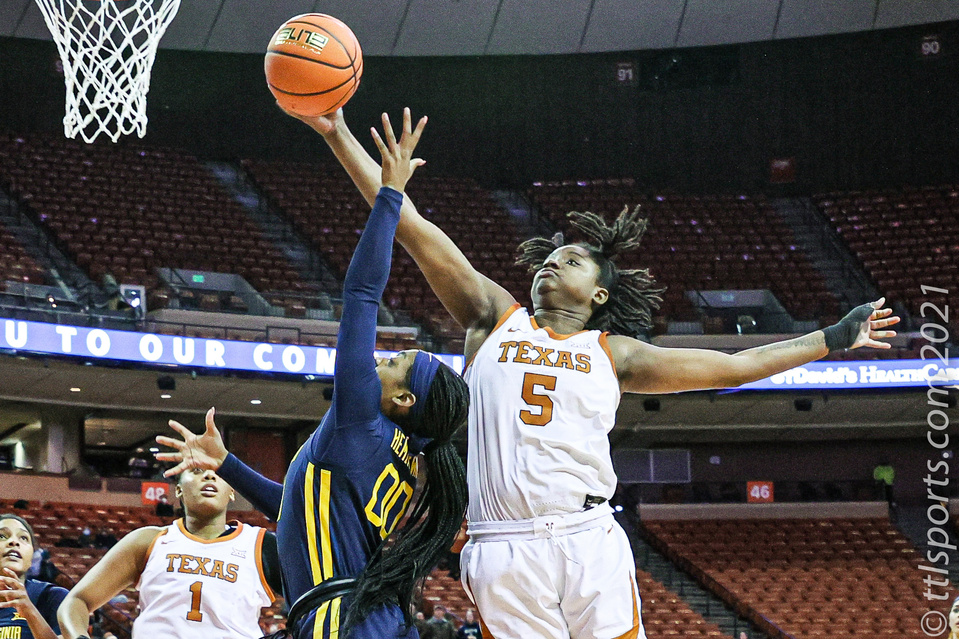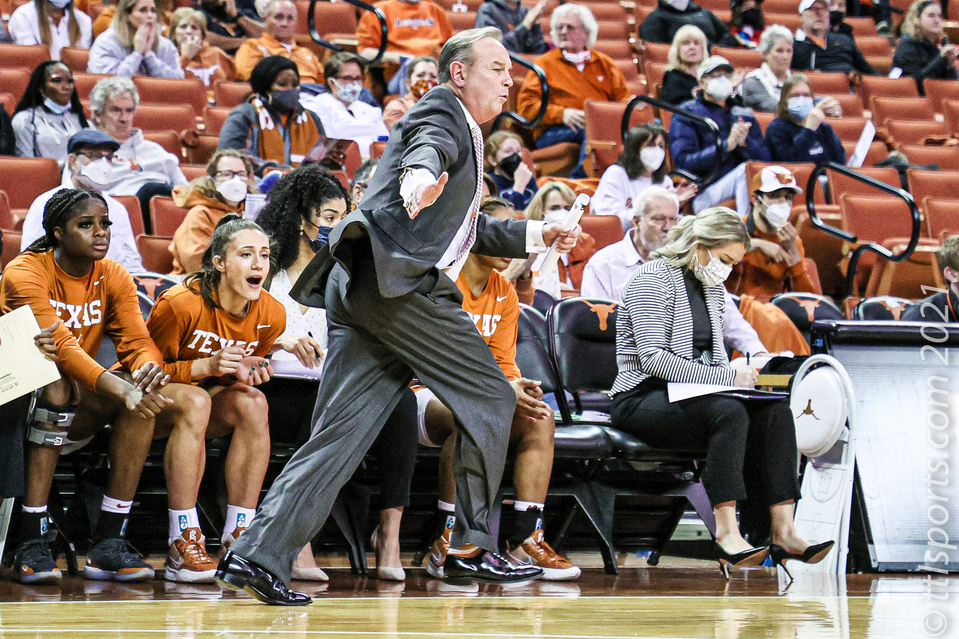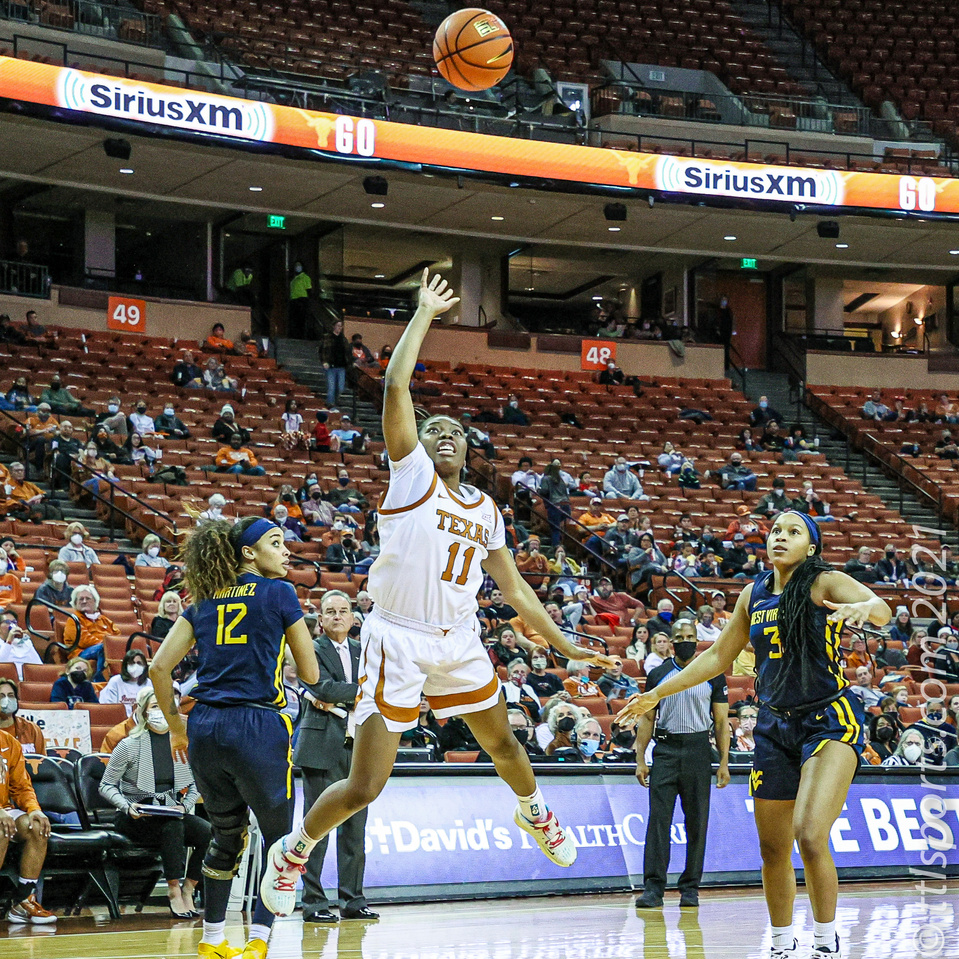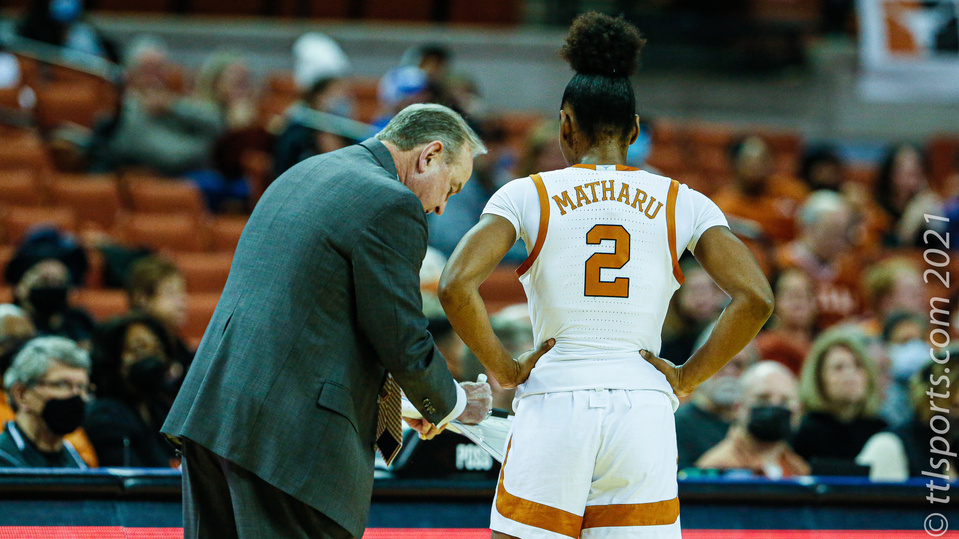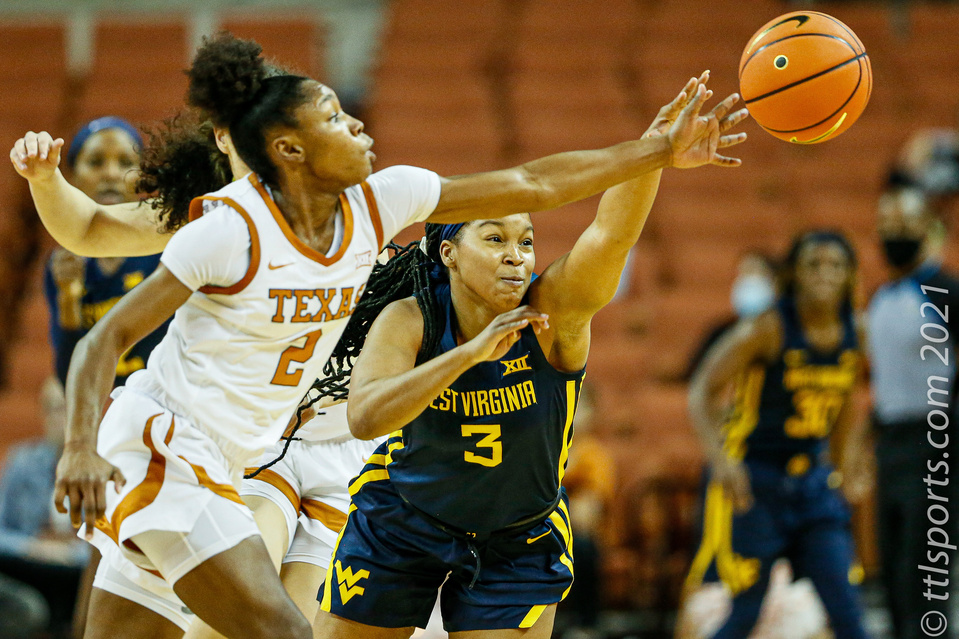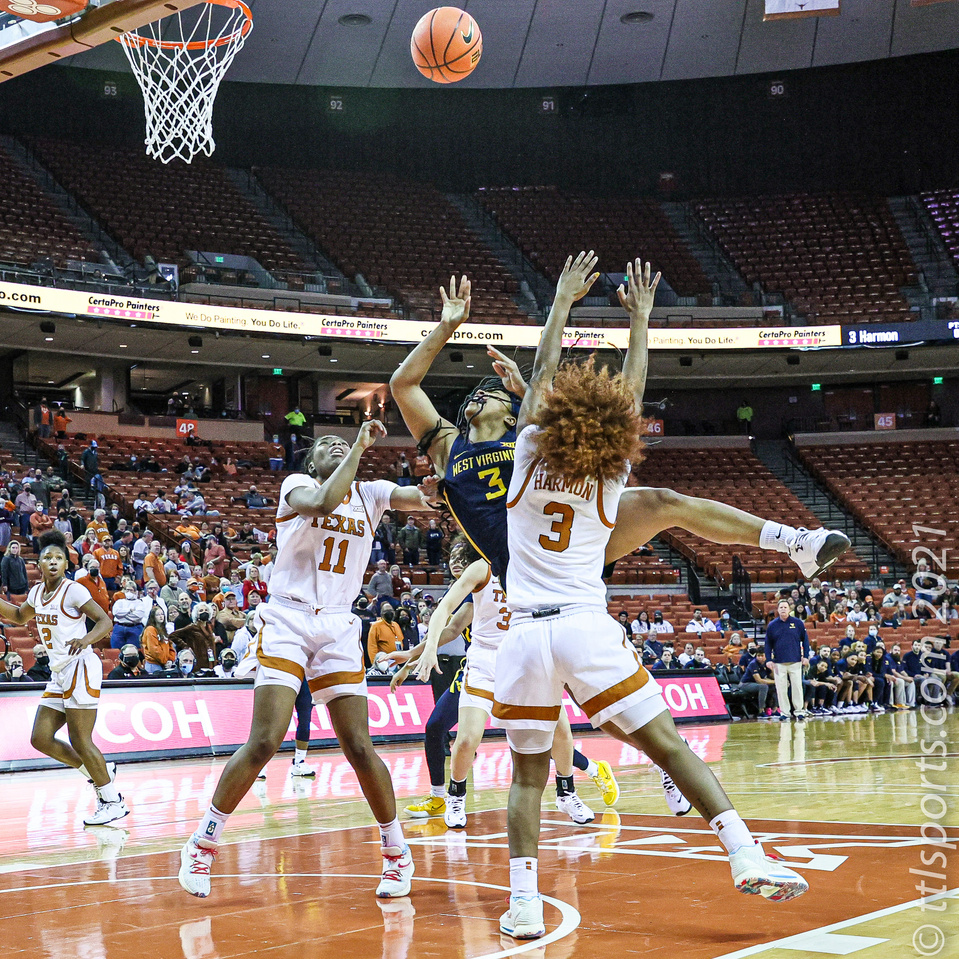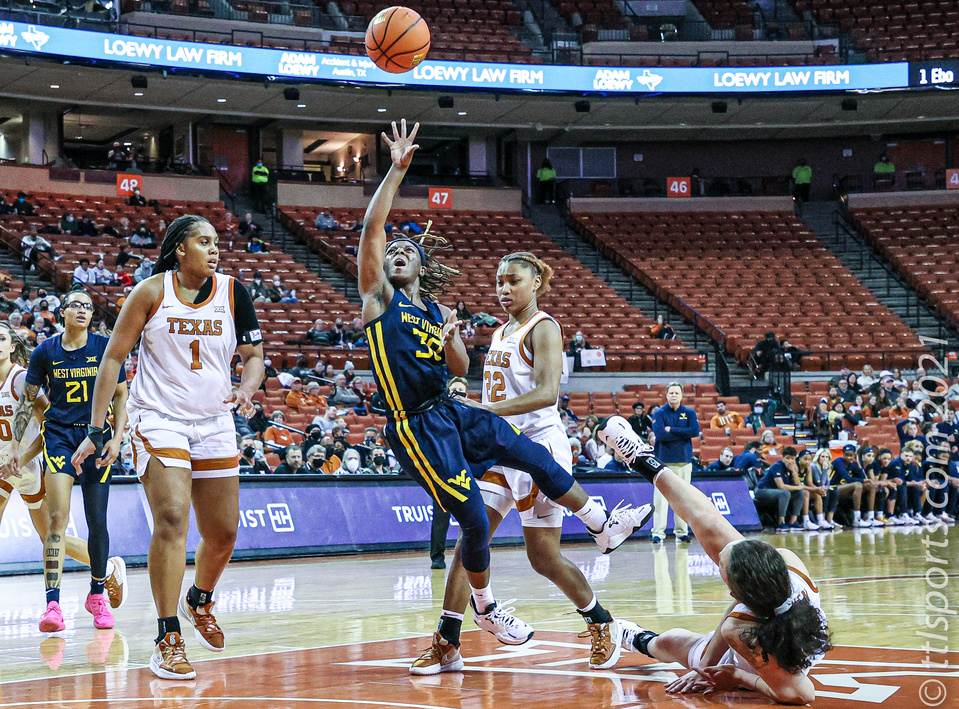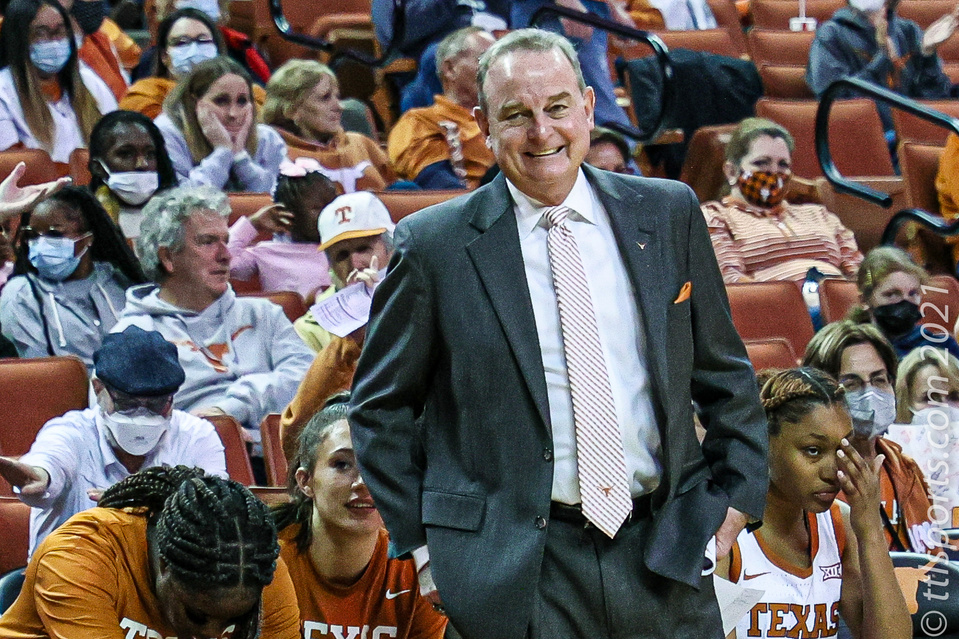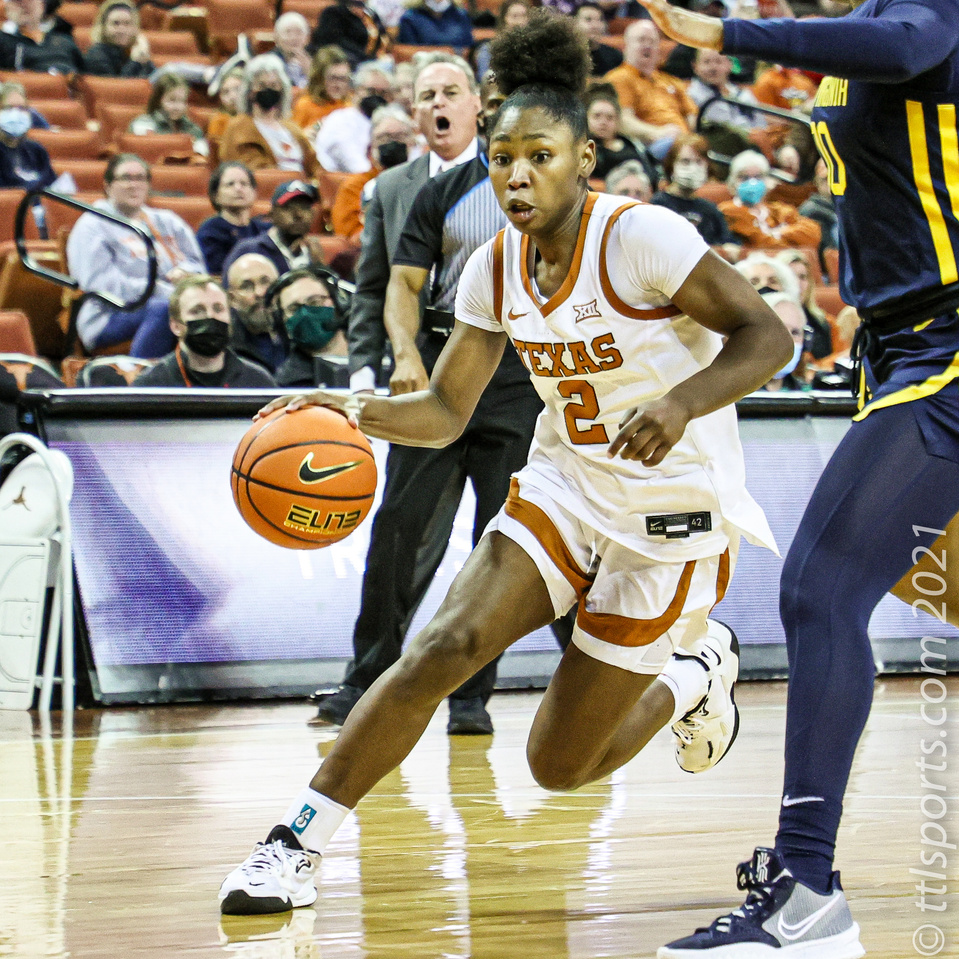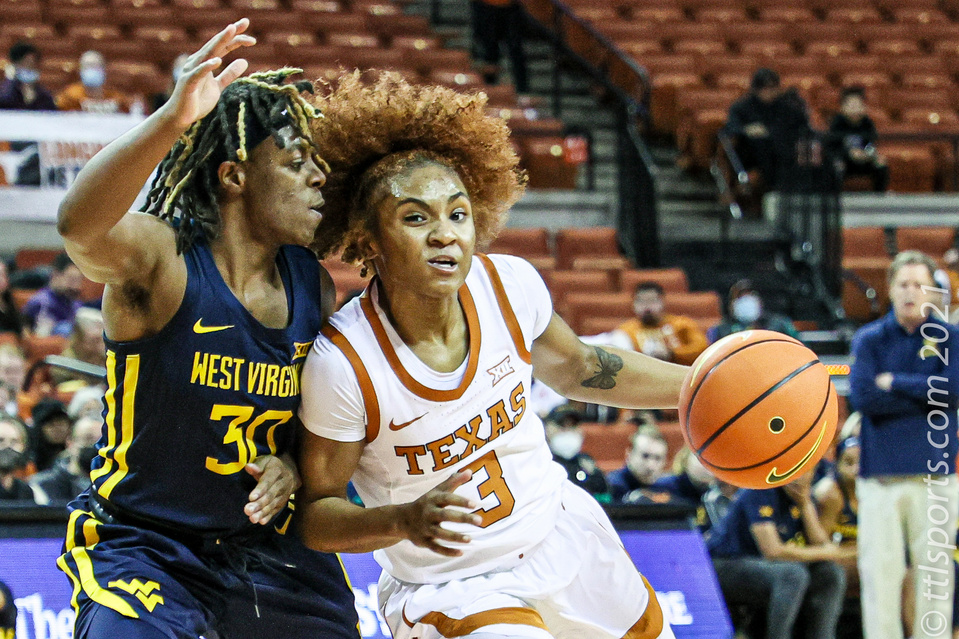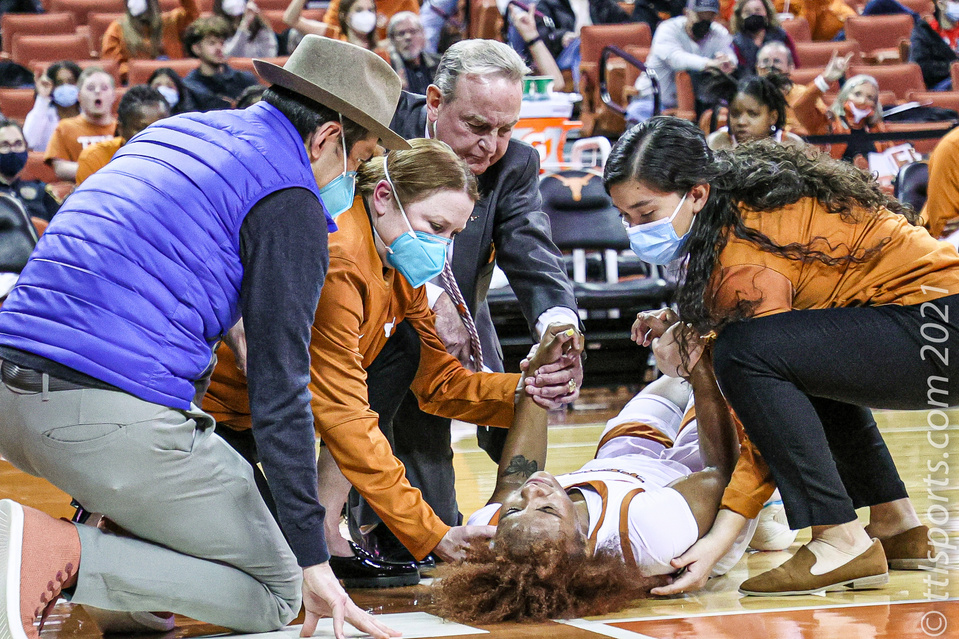 The University of Texas Longhorns women's basketball team easily handled the University of West Virginia Mountaineers, winning 73-to-57. The Longhorns led the entire game, after a slow start in the first period.
Texas coach Vic Schaefer promised changes in the starting line-up after an embarrassing loss to Kansas. "The way some players are playing, it's not acceptable," he said. It came as no surprise that Audrey Warren started the game on the bench. Warren committed 7 turnovers and shot only 3-of-8 against the Jayhawks.
Warren lasted less than a minute on the bench, joining the game after DeYona Gaston committed an early foul. Warren's presence jump-started a sluggish Texas team that gave West Virginia a 7-0 lead. Warren put up 8 consecutive points to give Texas the lead for the remainder of the game. Warren went on to score a total of 17 points with 4 rebounds and 2 steals in 30 minutes on the court.
Speaking of Warren, Schaefer said "(she) is kind of our fix-it-all type player, and so when D (DeYoa Gaston) got that first quick one, she can go in and battle and play at that position," Schaefer said.
"I just knew that I needed to come in and not have the same type of game that I had against Kansas," Warren said. "Just a little more focus on the court."
Aliyah Matharu, who started in place of Warren, was the real star of the game. Matharu notched 26 points in 37 minutes of play.
"That's the kid I need every night. We've got to have her," said Schaefer of Matharu.
Explaining her effort, Matharu said "nobody likes to get punched in the mouth. It's uncomfortable," referring to the Kansas game. "Somebody punches you in the mouth, you want to punch them back. West Virginia was just the next opponent. We wanted to come out and get a win so we could go into our next big game with some type of confidence behind us."
Texas point guard Rori Harmon gave Texas not one, but two, scary moments. Harmon jammed her right wrist as she was fouled at mid-court. The discomfort with the wrist forced her to miss both free throws. Moments later she went down hard and was forced to leave the game. Harmon appeared fine in the post-game press conference, saying she has a "hard head."
Harmon put-up 11 points, pulled down 9 rebounds and had 5 steals in 34 minutes of playing time.
West Virginia was led by KK Deans and JJ Quinerly, each with 19 points.