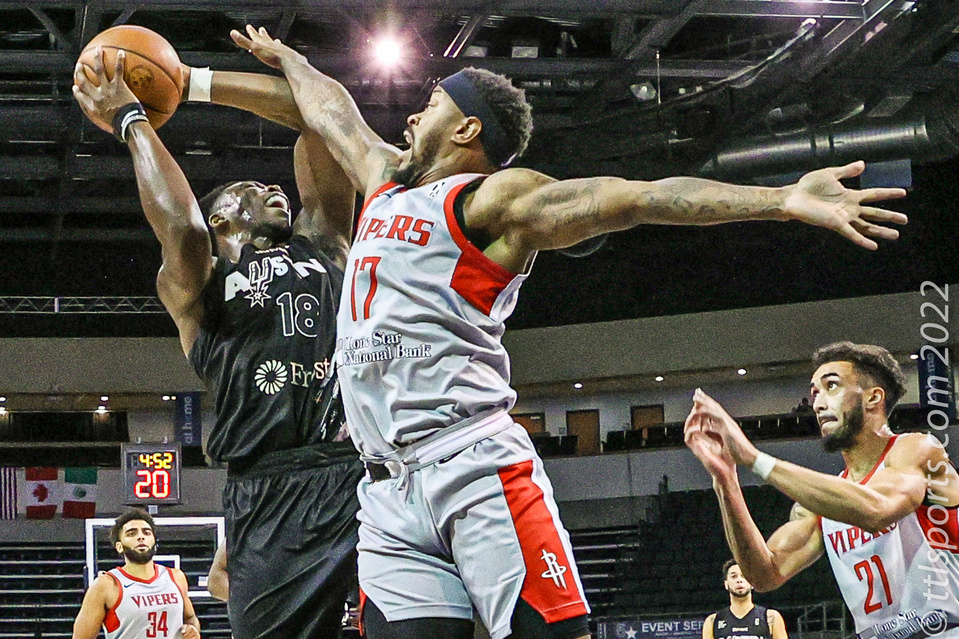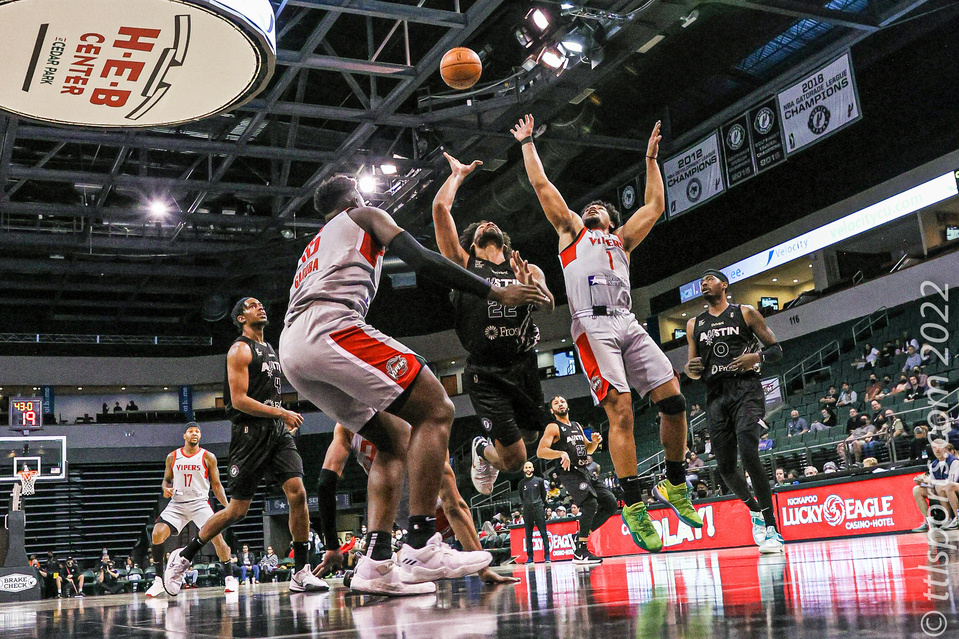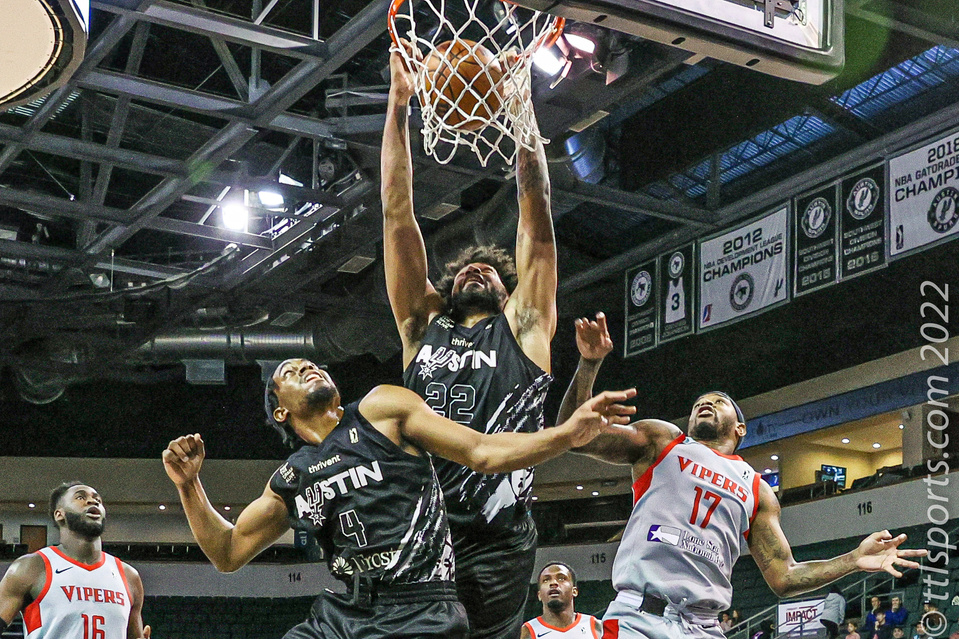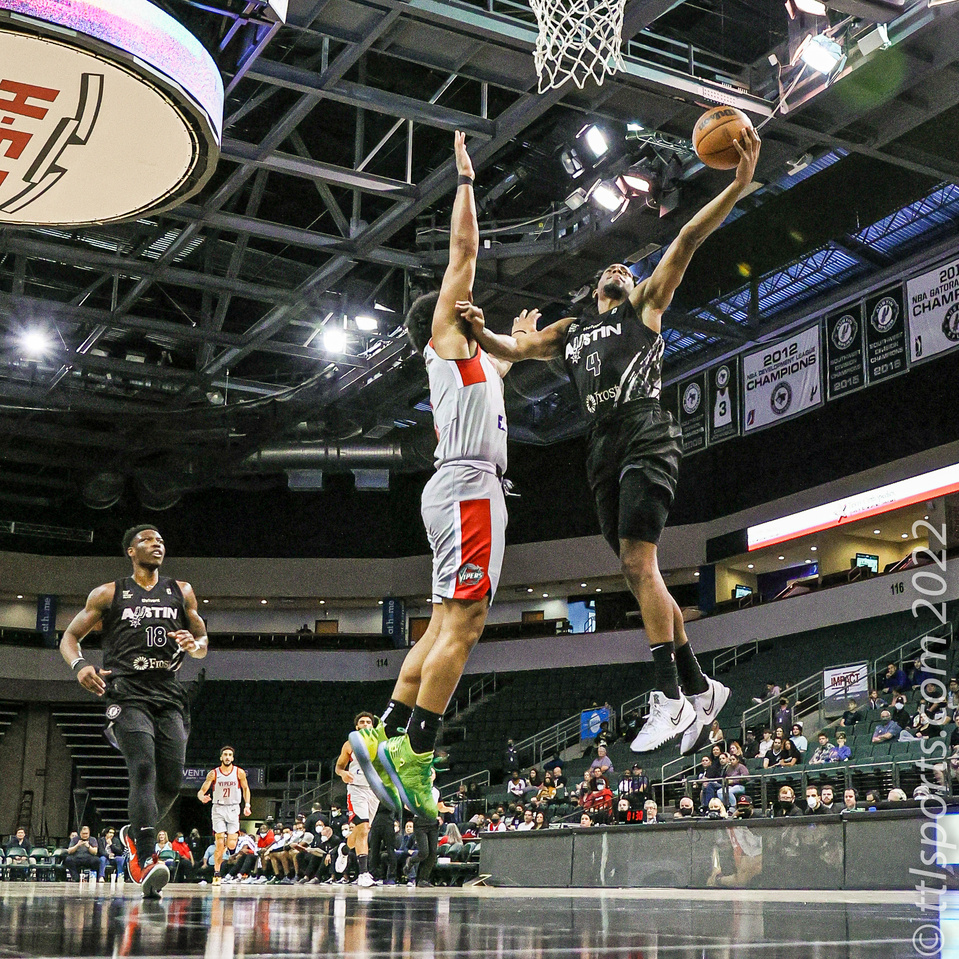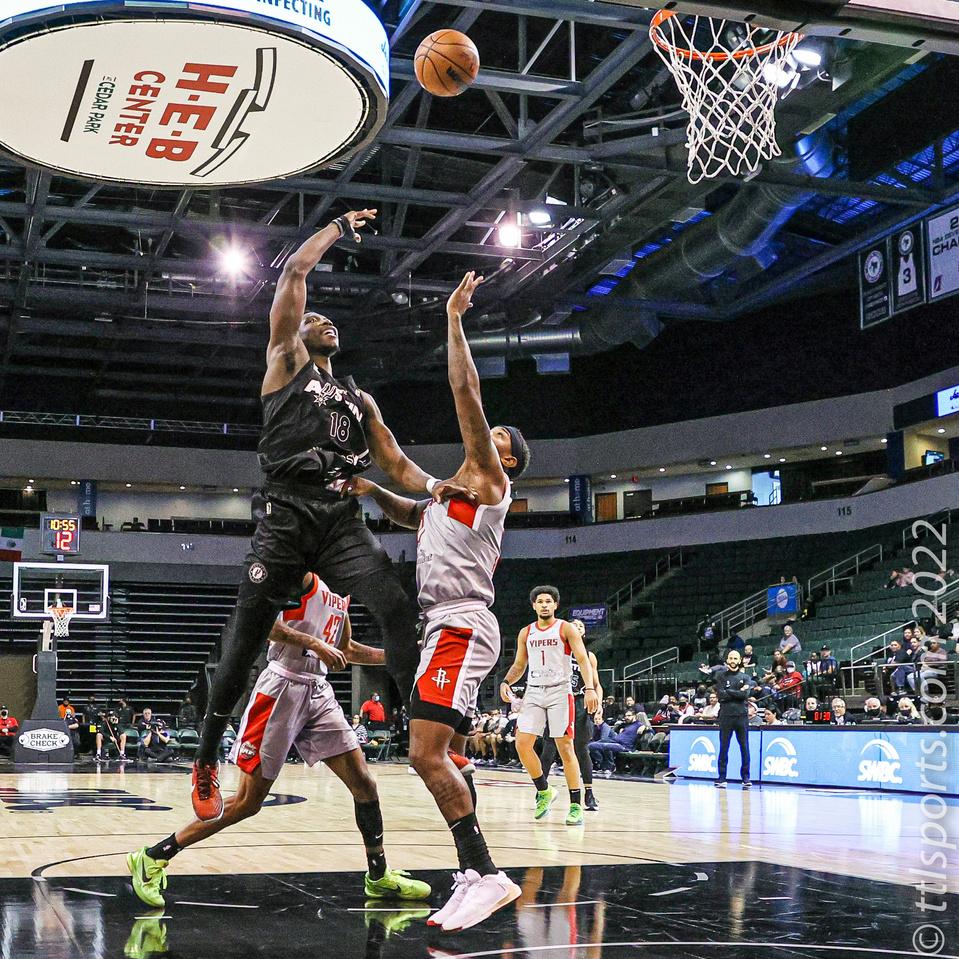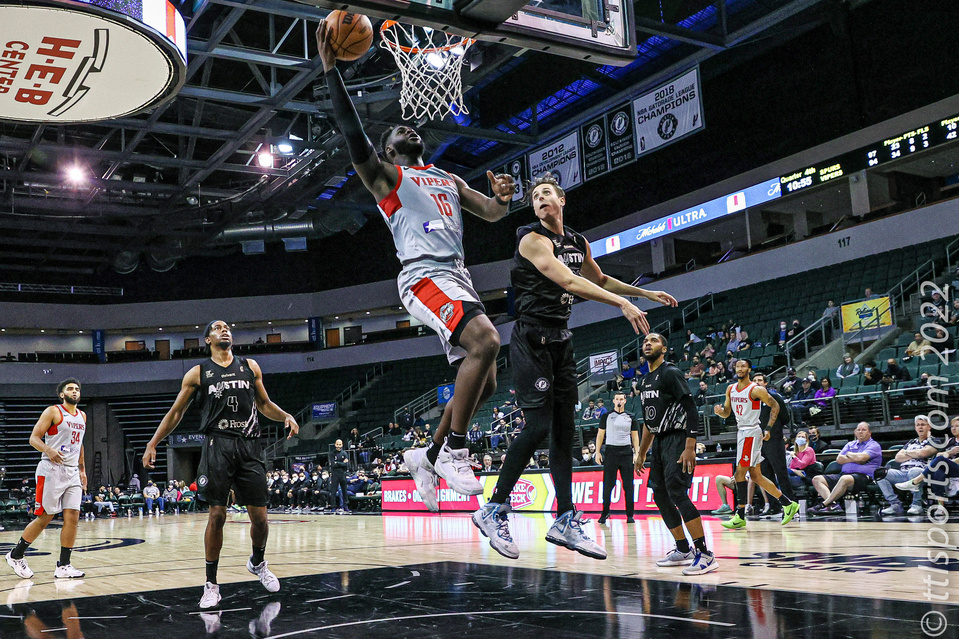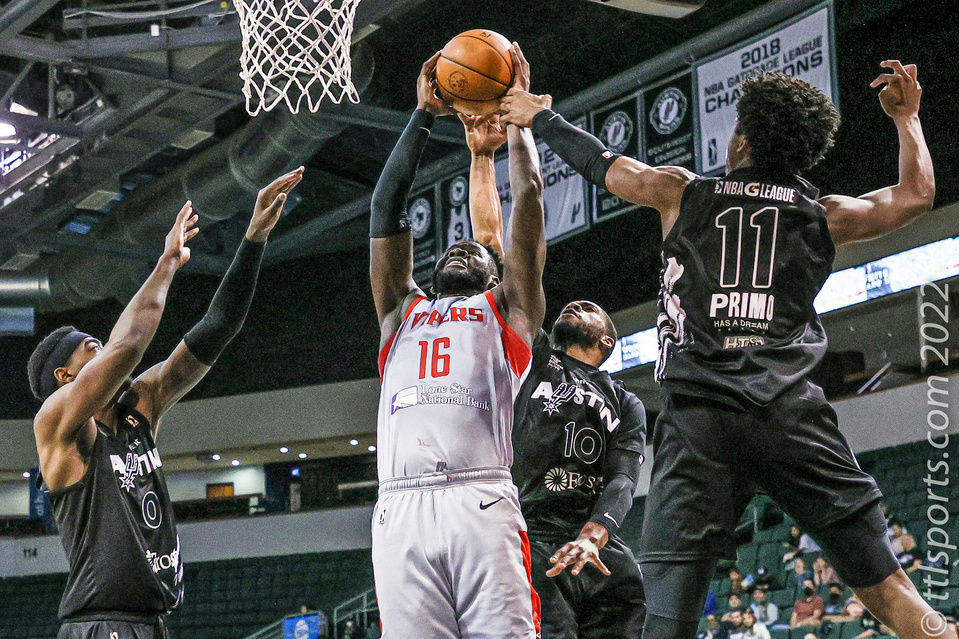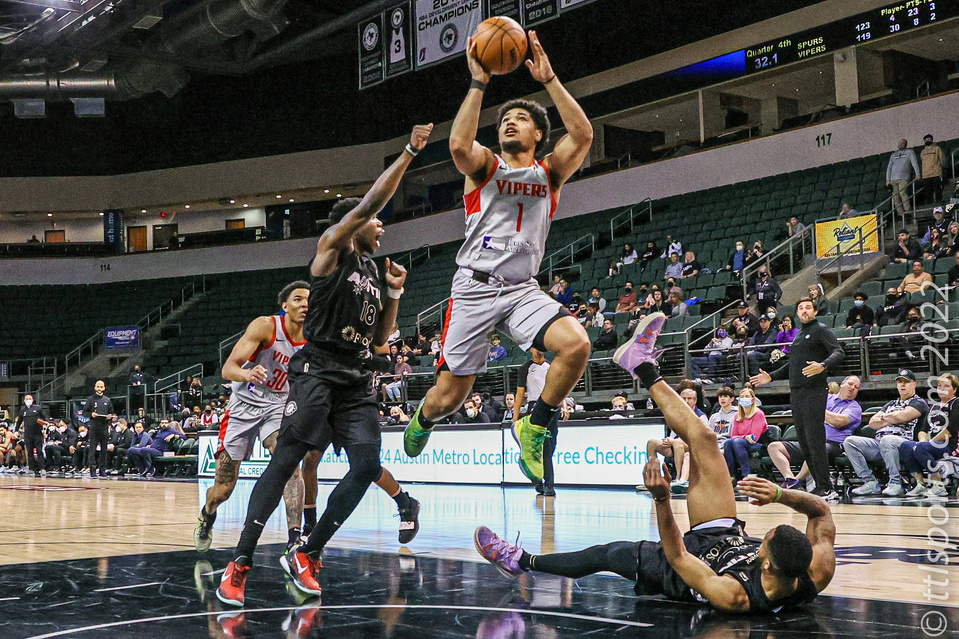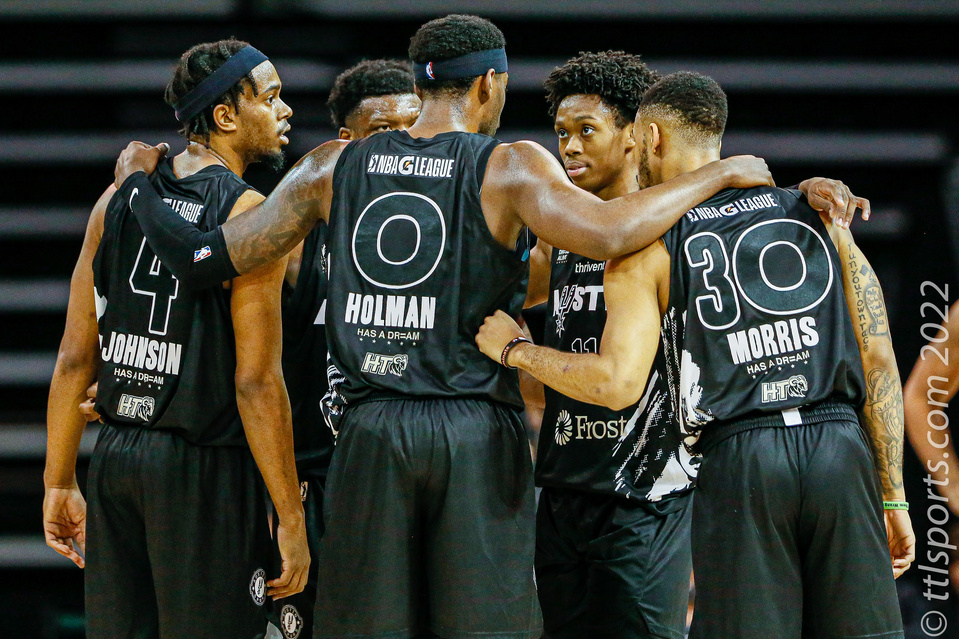 The Austin Spurs (1-1) topped the Rio Grande Valley Vipers (1-3), 127-124, in a tightly fought contest best described as a dust bowl. There was literally dust throughout the arena floor of the HEB Center as well as dust on both team's play due to COVID restricted play.
Entering Monday's game Spurs had played one game since December 22, and the Vipers three games, due to COVID. And it showed. Each team amassed 24 turnovers producing 48 combined points, acconting for nearly 20% of the total score.
First period was plagued with traveling calls, missed slammed dunks, and passes into the hands of the opponents. Austin struggled early in the frame, trailing by as many as 12 points. But the Spurs clawed back for a one-point lead by the end of the period, relying heavily on four three-pointers on six attempts.
The quality of play tightened in the second period, enabling the Spur to grind out a 67-64 lead at the half.
The remainder of the game was a dead-heat, literally. Each team score 30 points in the each of the final two periods. The entire game was extremely tight with the lead changing 21 times and the game tied 17 times.
Austin was led by Devontae Cacok with heavy reinforcement from the bench. Cacok put up 26 points and pulled down 15 rebounds for this thirteenth consecutive double-double.
Kaleb Johnson and Aric Holman rallied off the bench to squeeze out the win for the Spurs. Johnson accounted for 23 points, but more importantly, the Spurs out-scored the Vipers by 25 points In Johnson's 31 minutes on the floor. Equally impressive was Aric Holman with 11 points, 8 rebounds, and 5 assists. The team out-scored RGV by 27 points during Holman's 28 minutes of play.
Josh Primo added 21 points, 5 steals, 5 assist and 5 rebounds, but also turned the ball over 7 times.
Daishen Nix led the Vipers with 29 points and 10 rebounds. Trevelin Queen also tallied 29 points, a career high.