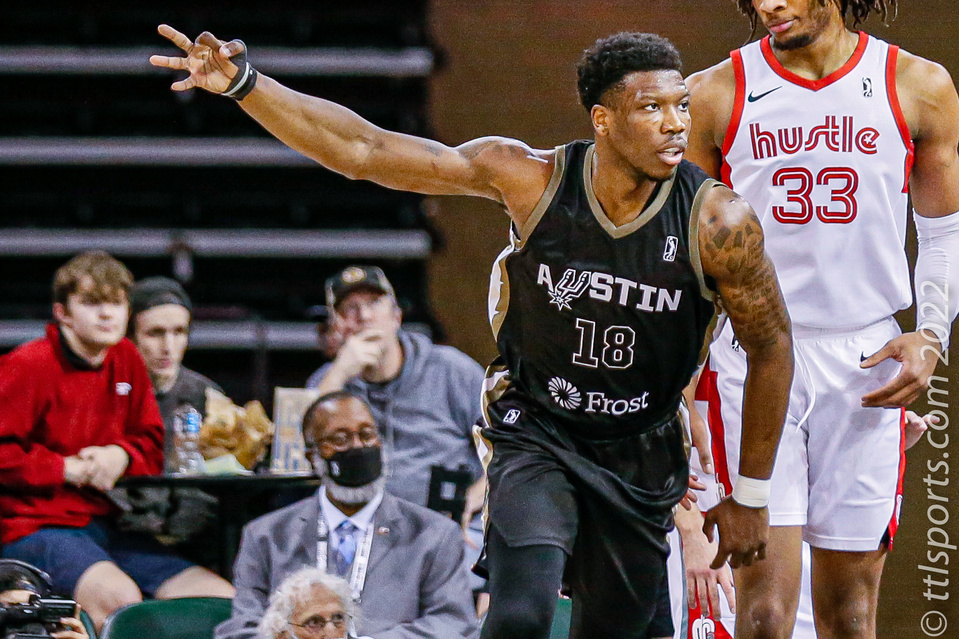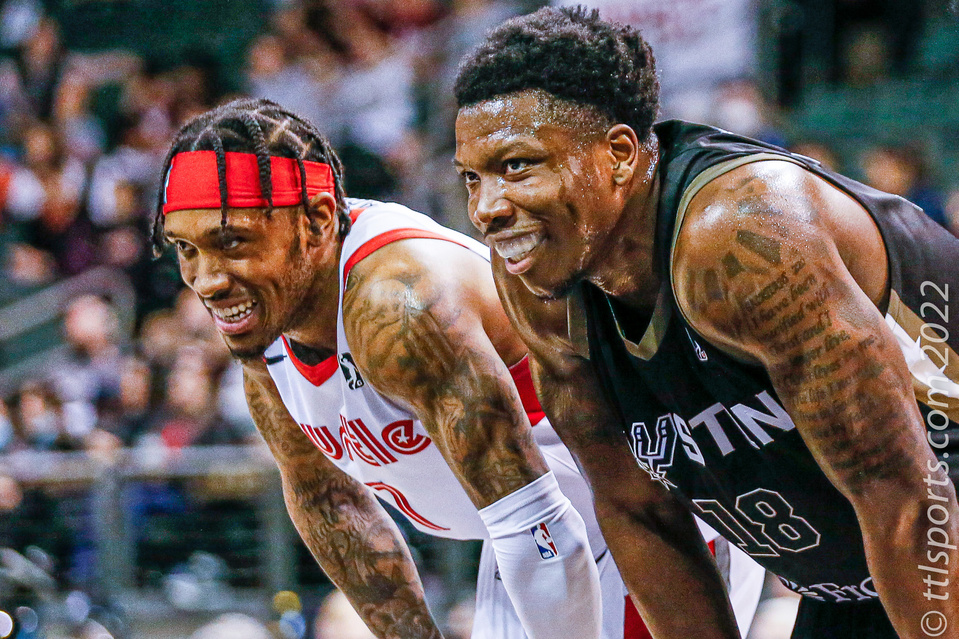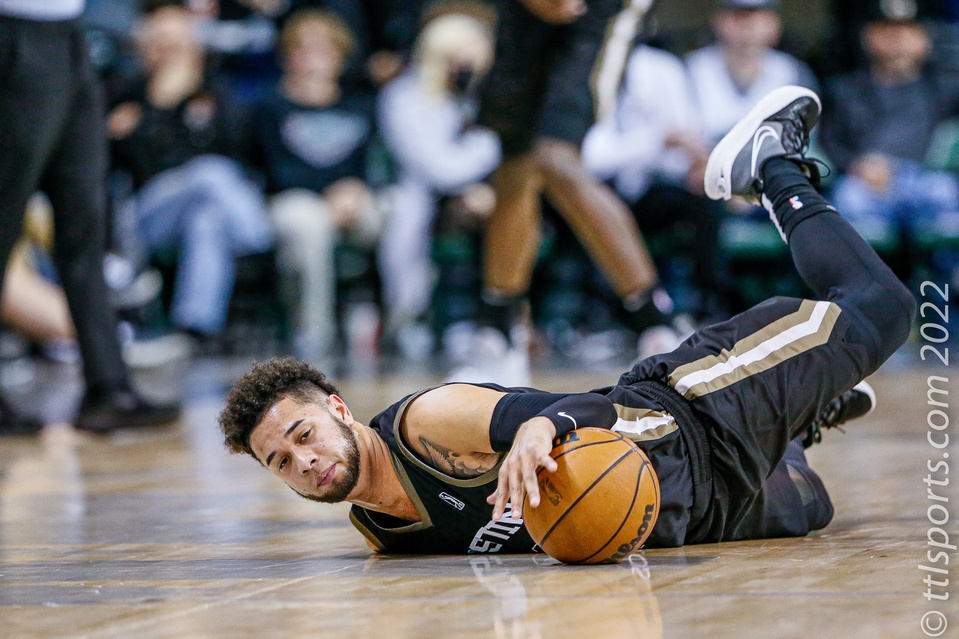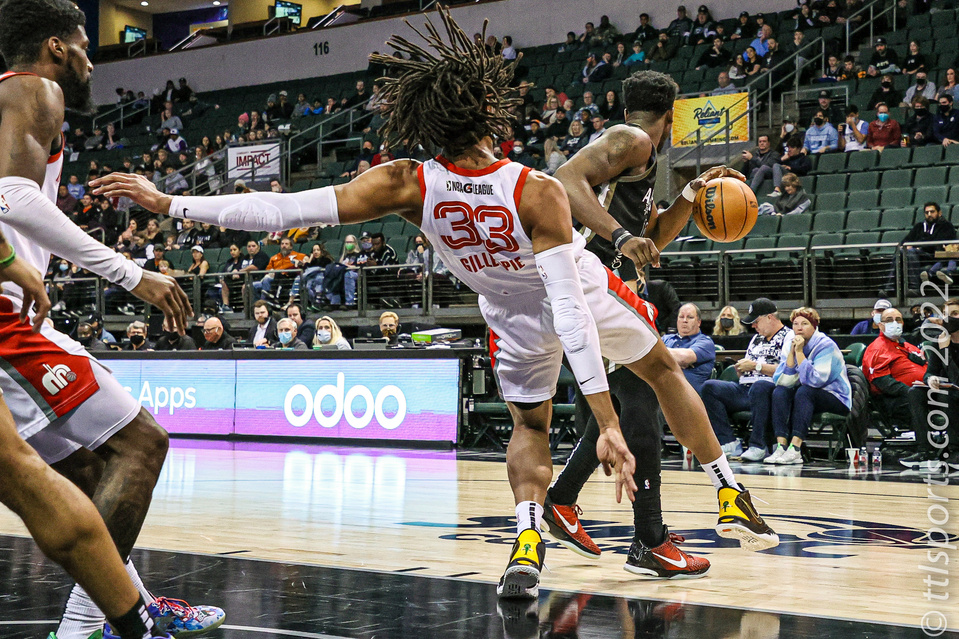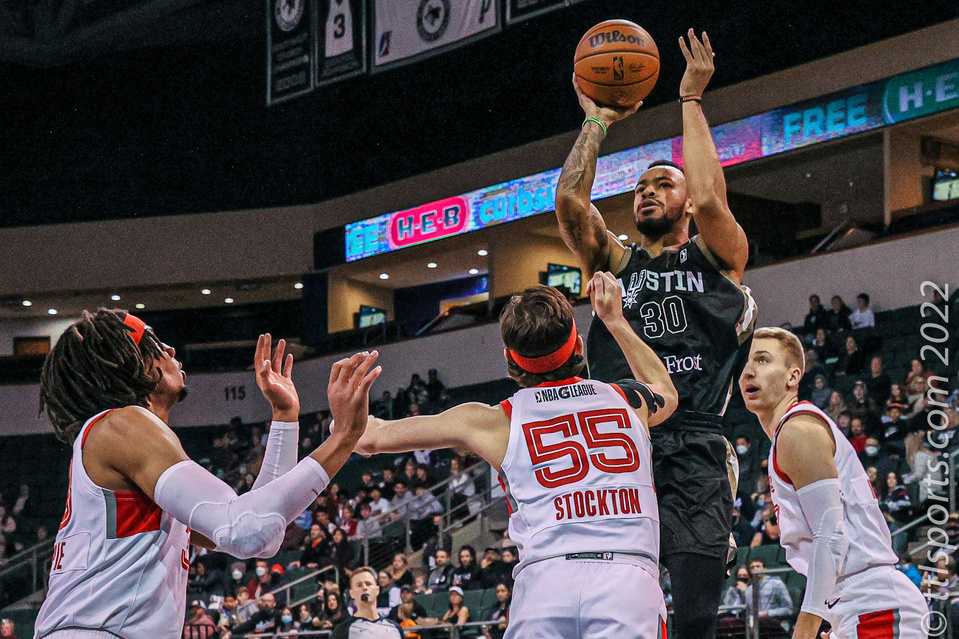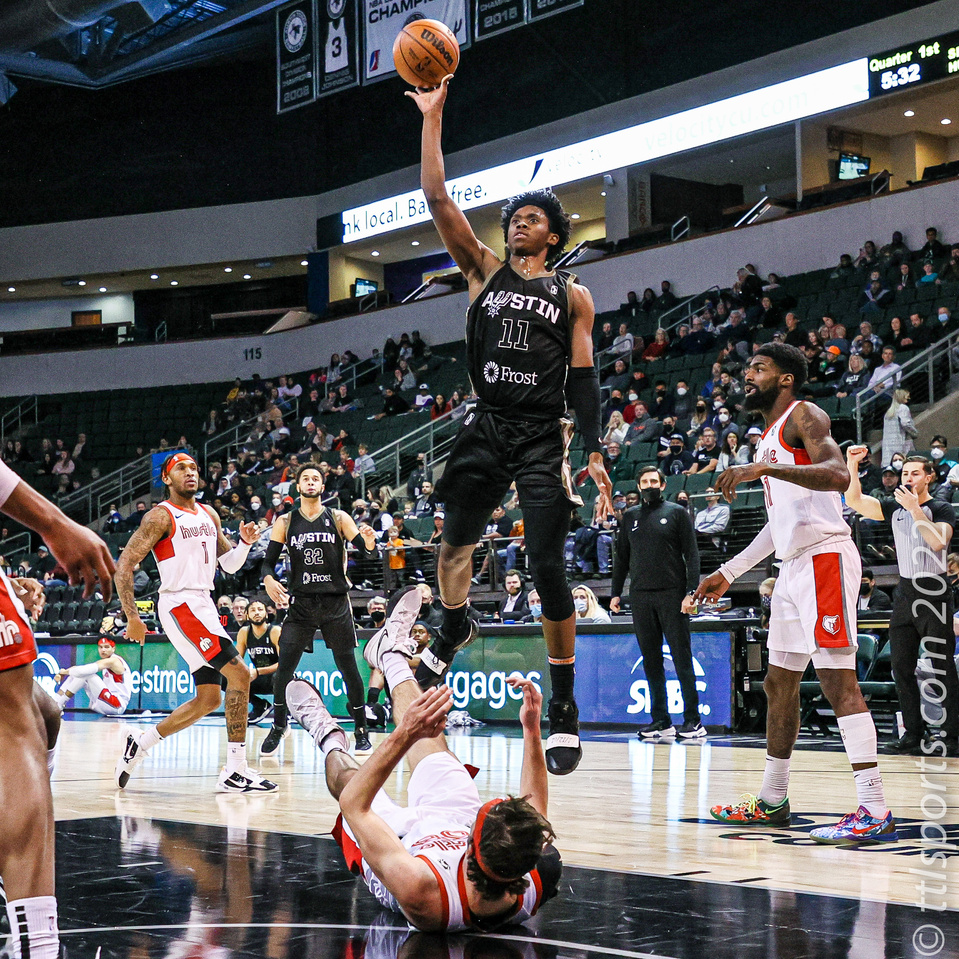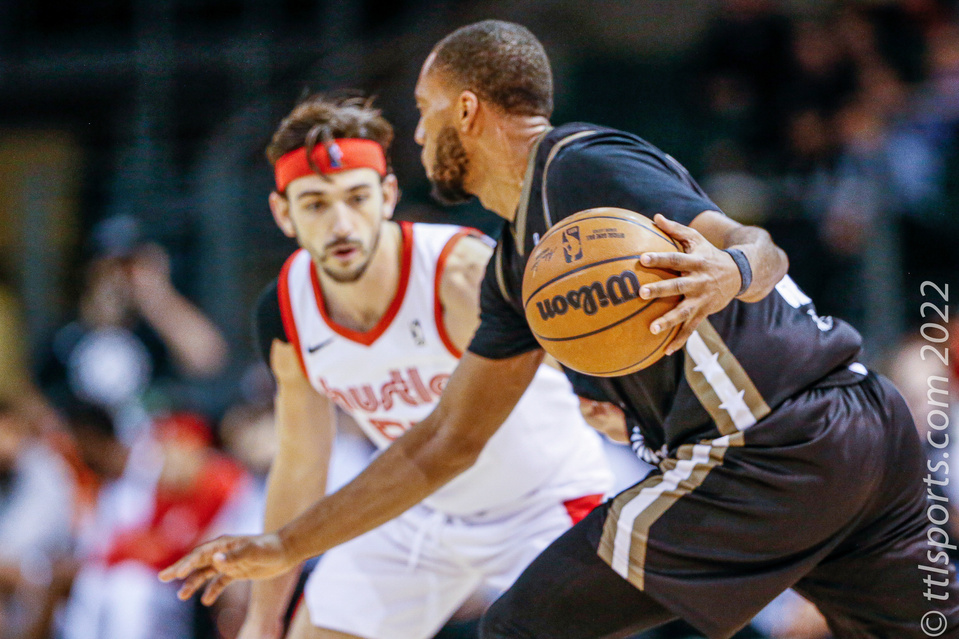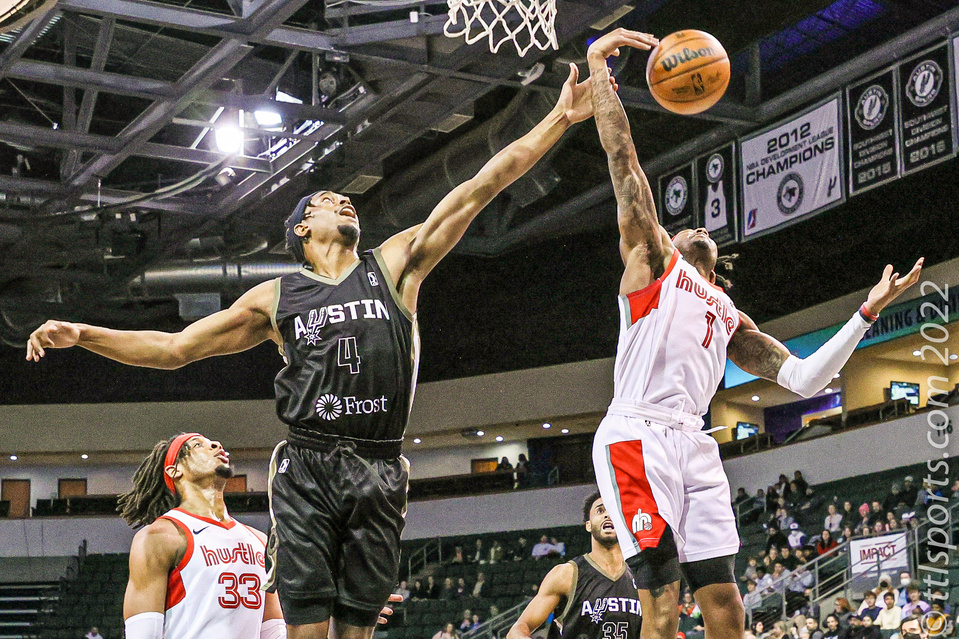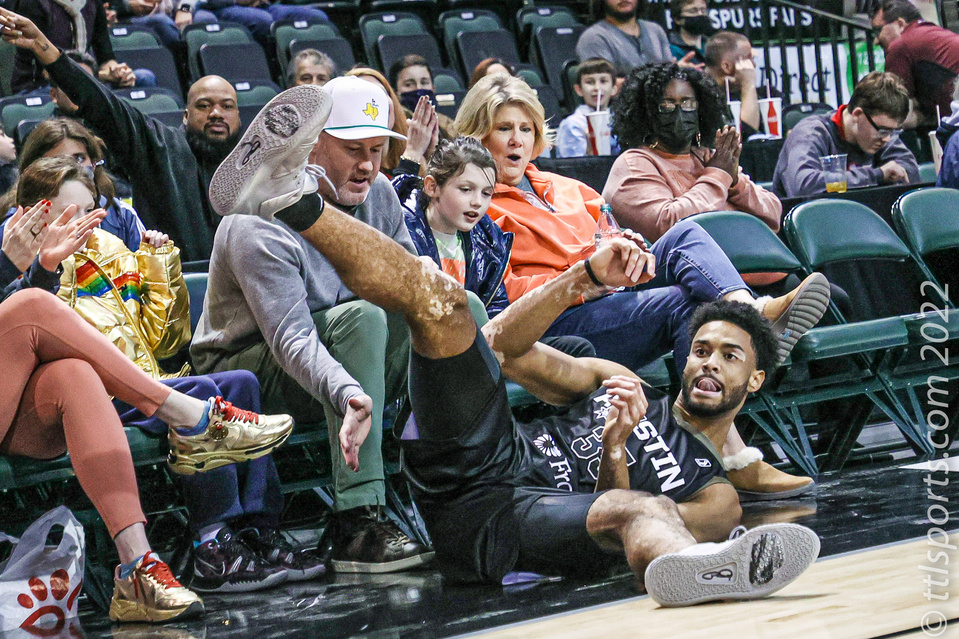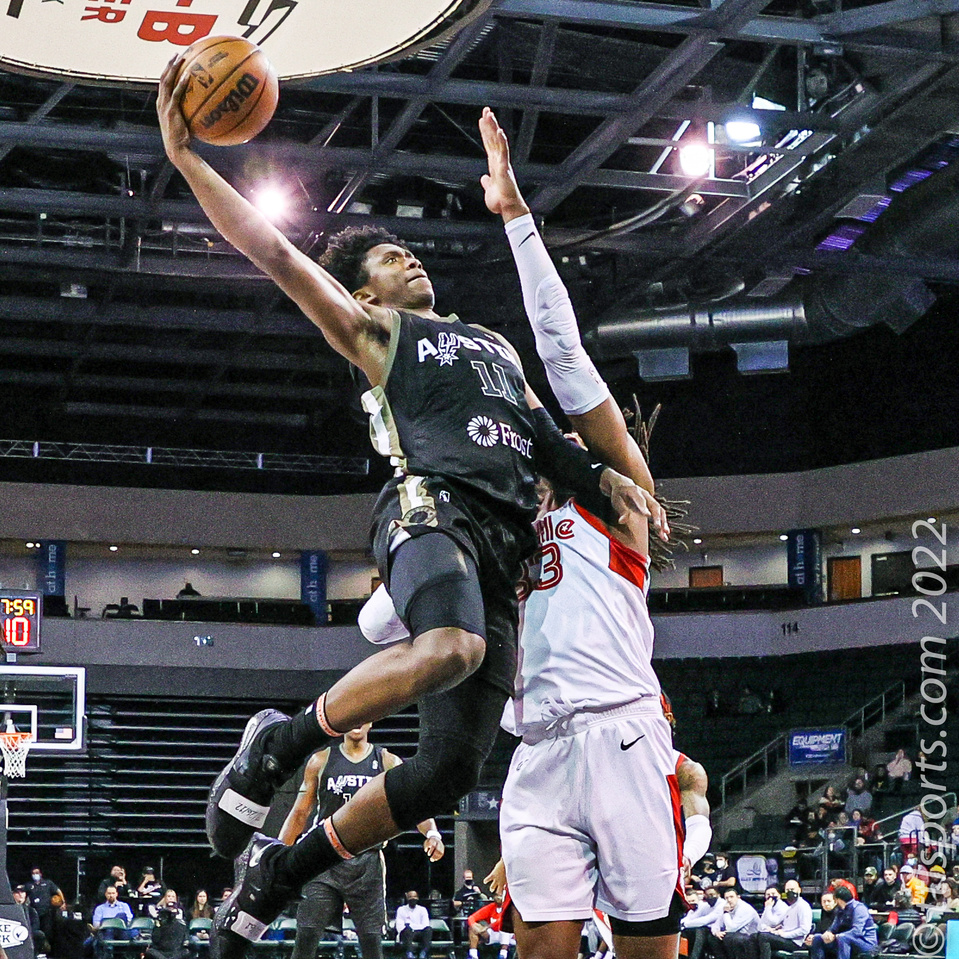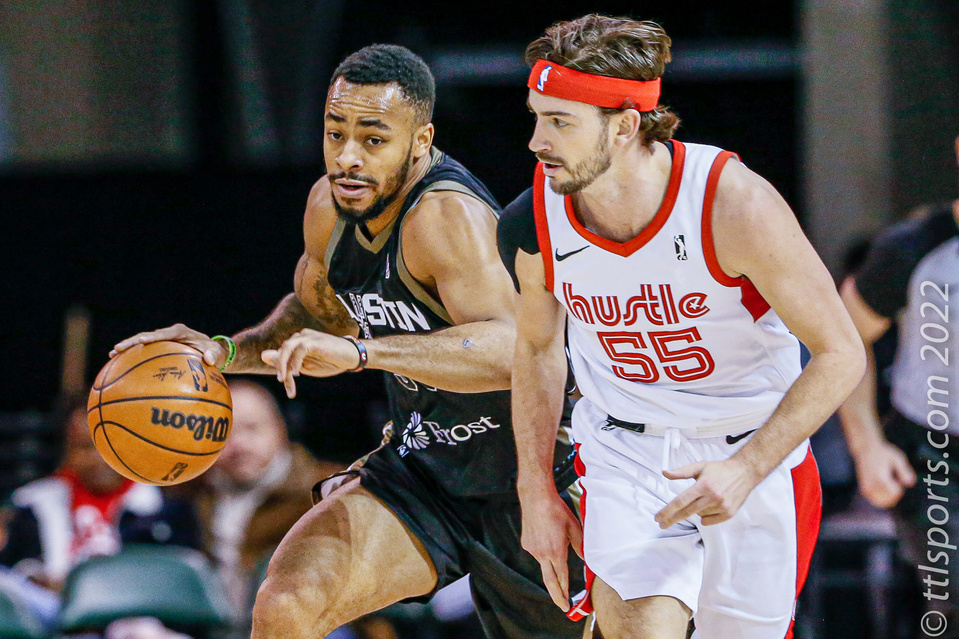 The Austin Spurs (2-2) played their most complete game of the season as they defeated the Memphis Hustle (2-5), 114-107. Highlighting the victory was Devontae Cacok's franchise record setting twelfth consecutive double-double.
The Spurs followed a well-worn pattern of falling behind early in the game, giving Memphis a 6-point advantage in the first four minutes of play. A well-placed timeout quelled the Hustle's momentum, allowing the Spurs to battle back and lead by as many as 5 points before settling on a 29-28 lead at the end of the first quarter.
The remainder of the game belonged to Austin, leading by as many as 23 points before easing-up on the battered Hustle.
Austin out-performed Memphis in nearly every aspect of the game, starting from the floor (52 to 39%), from distance (35 to 27%), in rebounds 50 to 47), and in blocked shots (10 to 4). The Spurs were especially effective on the fast breaks, converting 7 of 9 times for 15 points. The game was far from perfect, however, with the Spurs committing 30 personal fouls and shooting a meager 64% from the free throw line.
Austin was led by Devontae Cacok with 23 points and 11 rebounds. San Antonio Spurs assignees Zach Collins and Josh Primo aided in the effort with 22 and 16 points, respectively, with Primo also adding a team high 8 assists. Jayvon Grave added 17 points and Aric Holman came off the bench for 13 points in 26 minutes.
Memphis' Freddie Gillespie made a massive personal effort with 24 points and 17 rebounds. NBA G League perennial David Stock notched 16 points and 10 assists. Cameron came off the bench for 15 points in 31 minutes on the court.