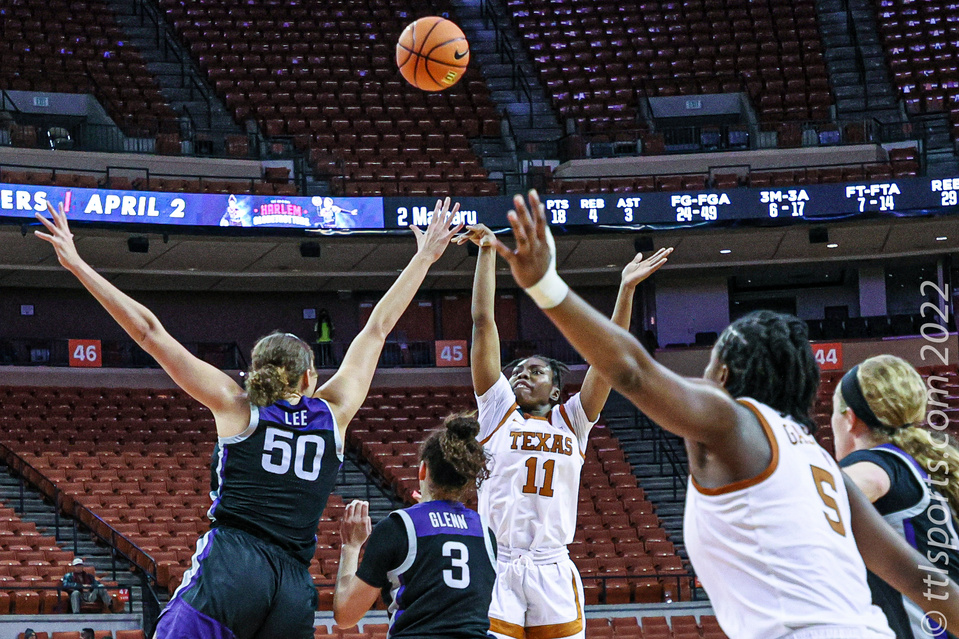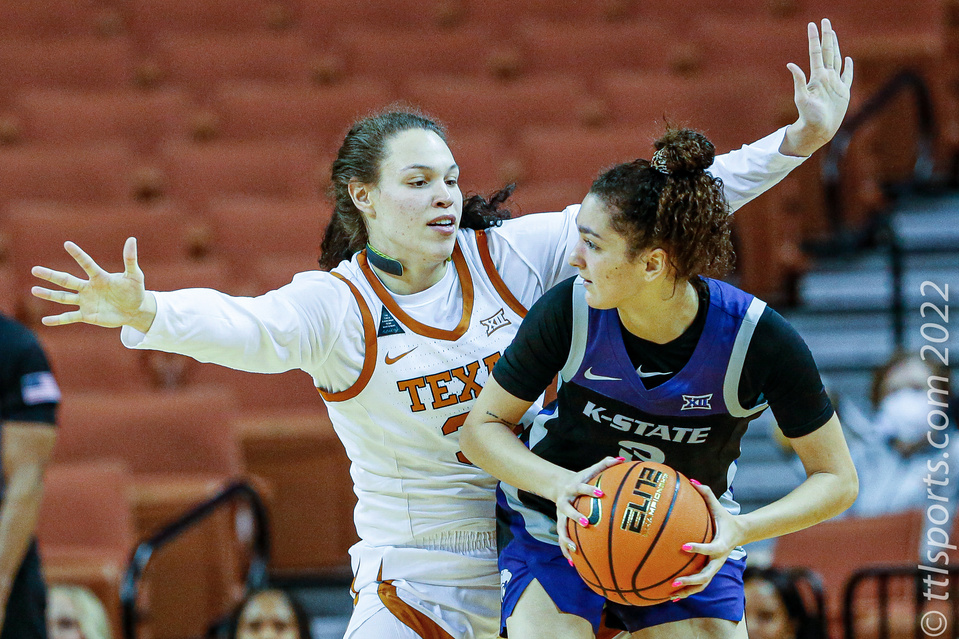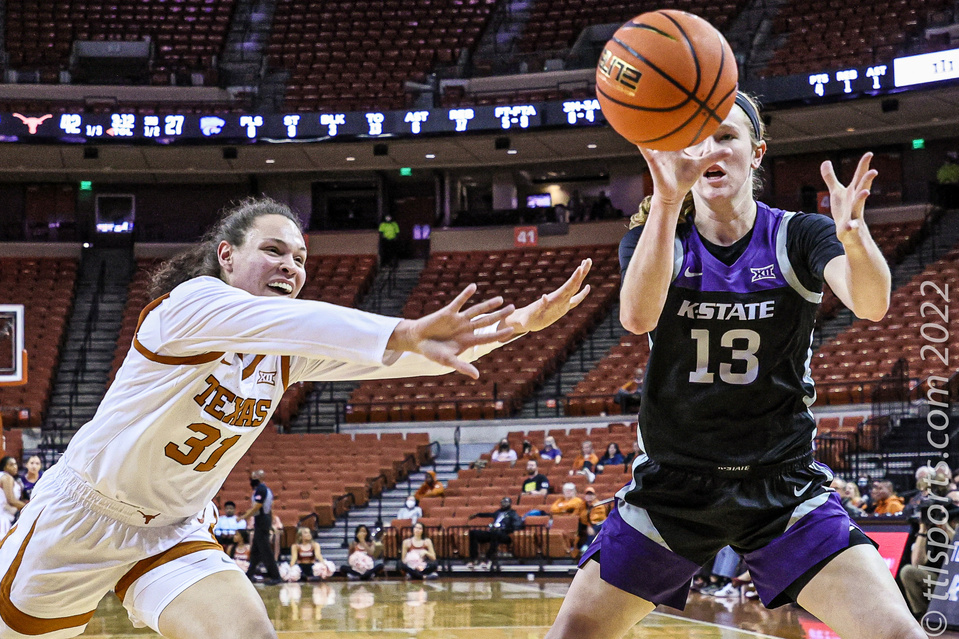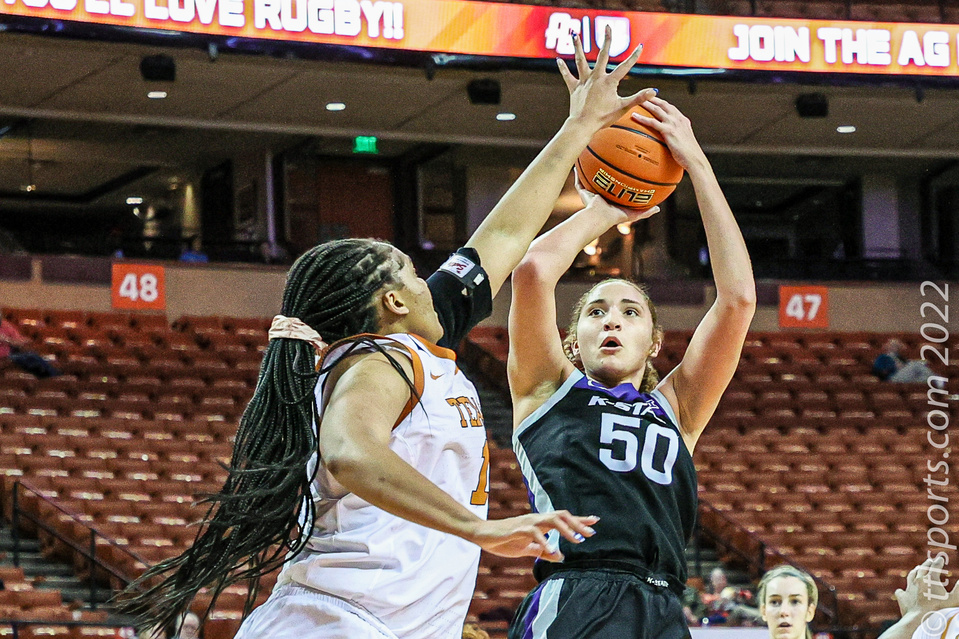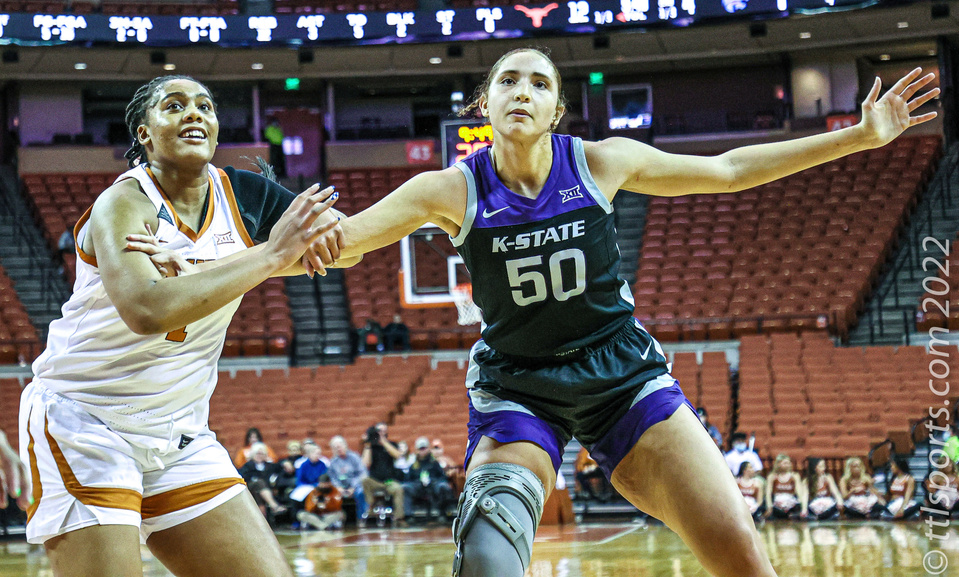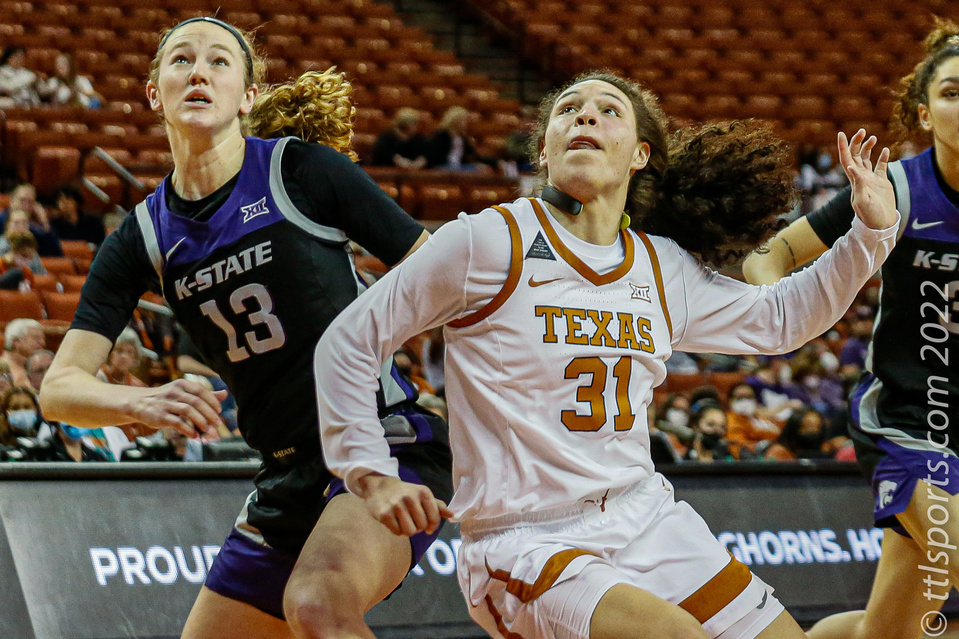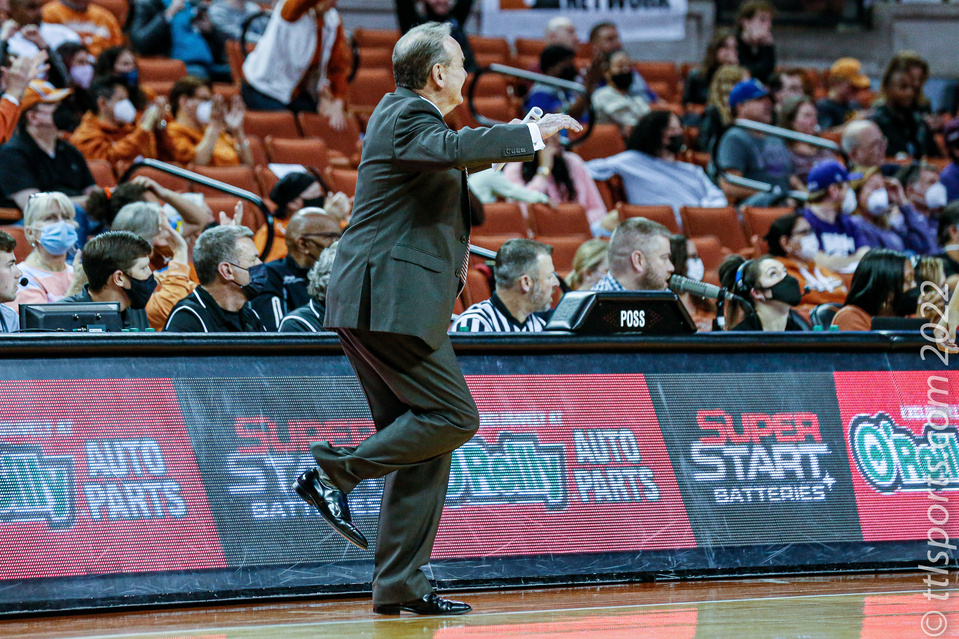 The #9 University of Texas Longhorn women's basketball team easily handled the #25 Kansas State University Jayhawks in there most complete home game of the season. Texas controlled K-State for the entire game, leading by as many of 18 points in route to a 66-to-48 victory.
Texas' defense was instrumental in the victory. The Longhorns effectively contained Jayhawk center Ayoka Lee, holding Lee to just 20 points after a 61-point outing against Oklahoma. Lee was 9-for-20 from the floor with 11 rebounds.
"It was a heck of a battle," said Texas head coach Vic Schaefer of competition between Lee and Texas center Lauren Ebo. "When you're guarding somebody like that, it's all about angles. You have to take away the angles that she wants, and I thought Lauren was right on. She was spot-on most of the night. Ayoka made a couple tough shots now."
Texas held K-State to just 4 points in the first quarter and never trailed in the contest. The Jayhawks hit only 35% of field goals attempts and 17% of 3-point tries.
"I've seen some great defensive efforts over the course of my career, and to see these young ladies go out there and really, in two days, go out and execute like they did tonight on that end, it's just special," Schaefer said. "I just thought our kids were really, really special, one through five, everybody on the floor."
Texas was led by junior Aliyah Matharu with 18 points and 5 rebounds. Matharu was 2-for-4 from distance.
The Longhorn bench, led by Audrey Warren, weighted heavily in the win, contributing 23 points. Warren came off the bench for the fourth straight game to put up 16 points in 27 minutes. The hard-scrabble senior went 8-for-9 from the floor.
Texas shot 48% from the floor and 33% from distance. An area for improvement were free throws where the Longhorns made only 8-of-15 tries (53%).
The Longhorn Nation was given scares when injuries twice forced cornerstone point guard Rori Harmon from the game. Rori Harmon went down hard near the end of the first half and left for the remainder of the half. She returned, albeit late, to start the second half but temporarily left the game for a second time due to a head-butt from Serena Sundell.