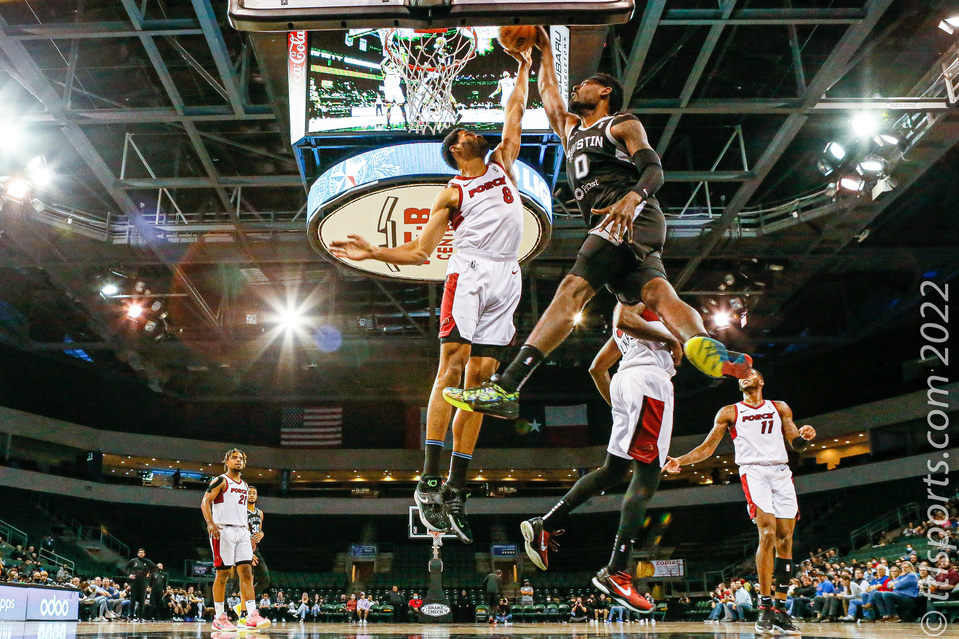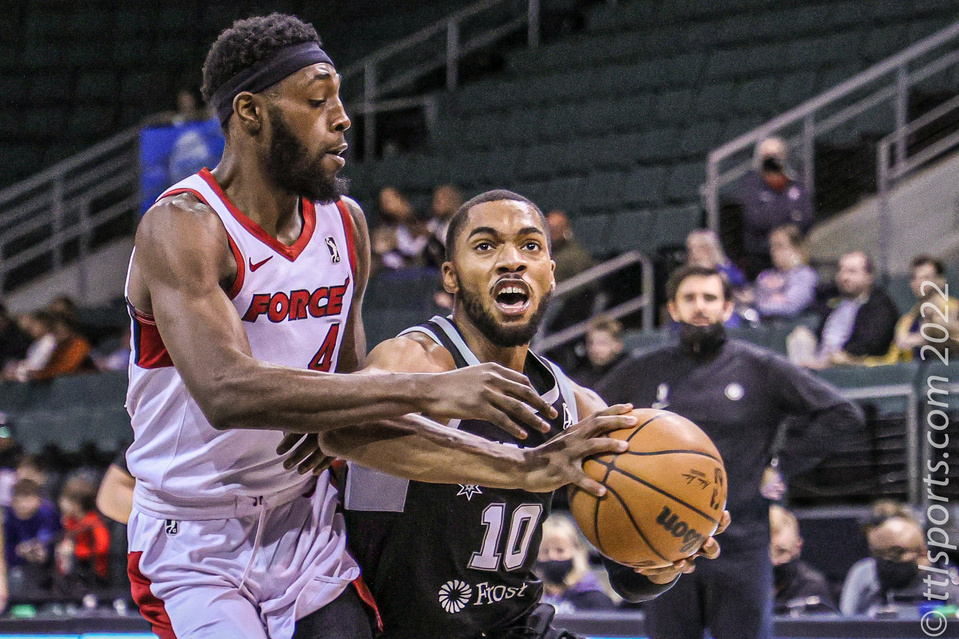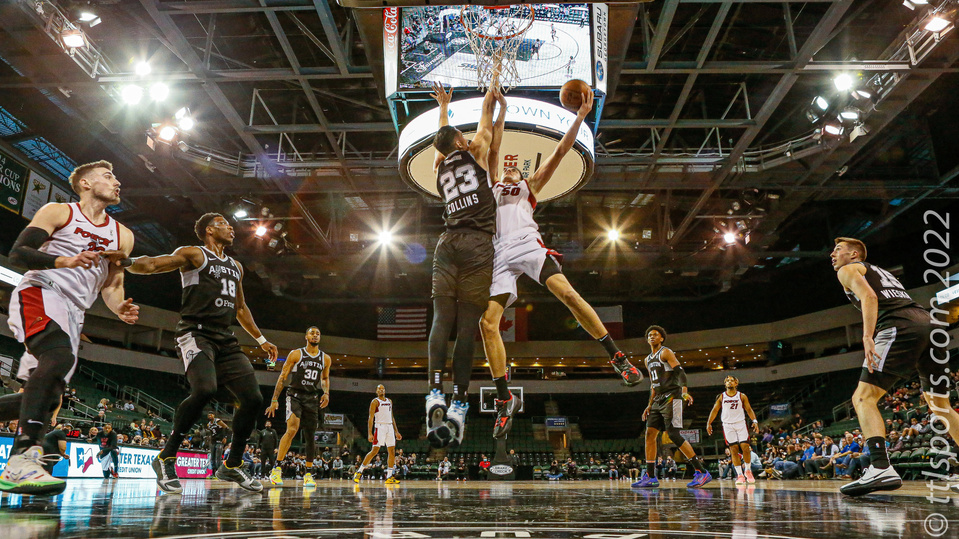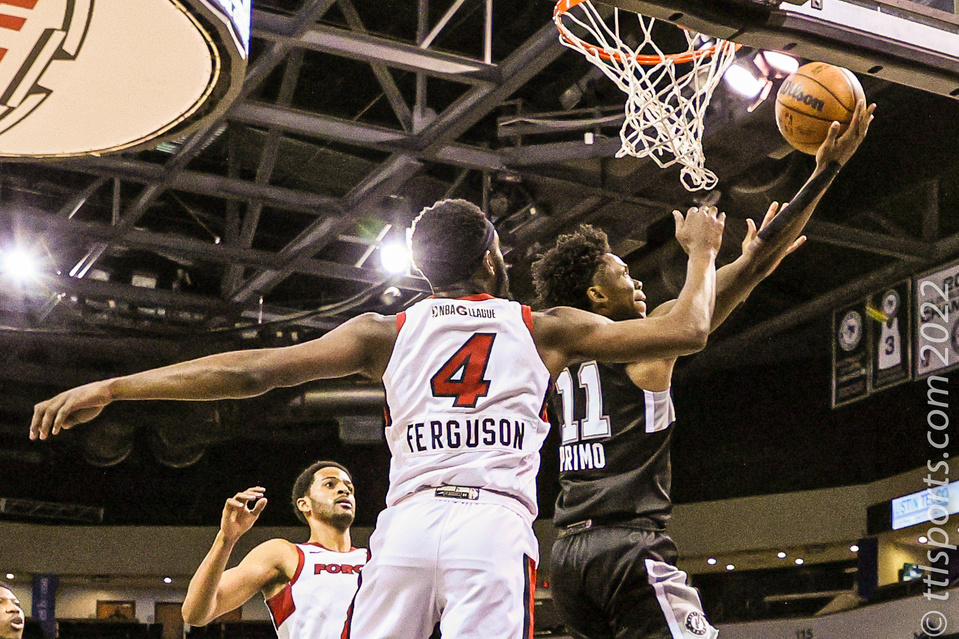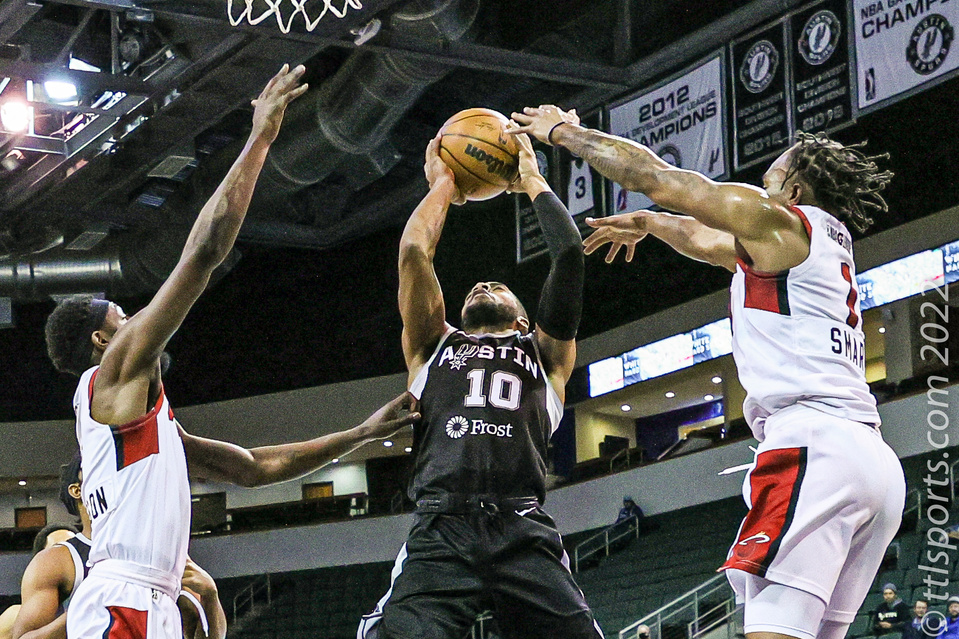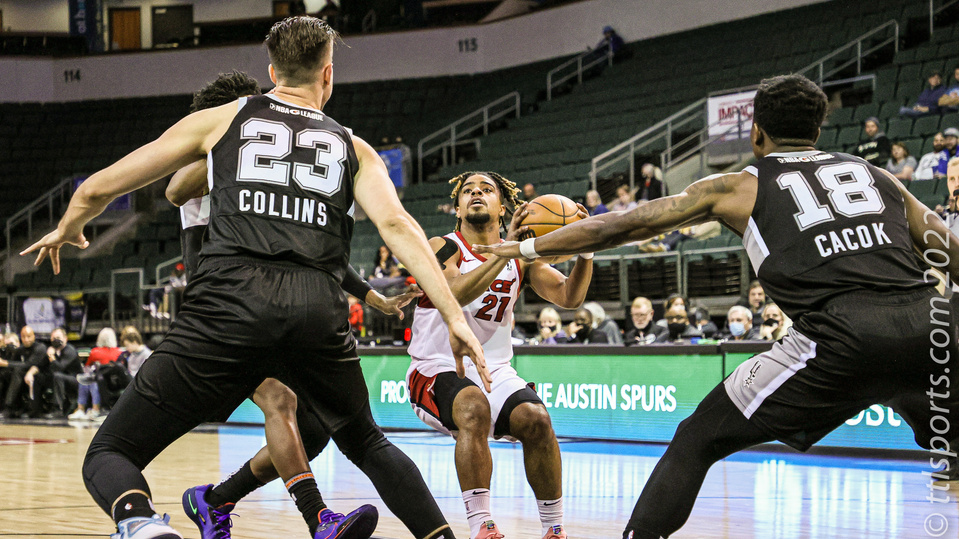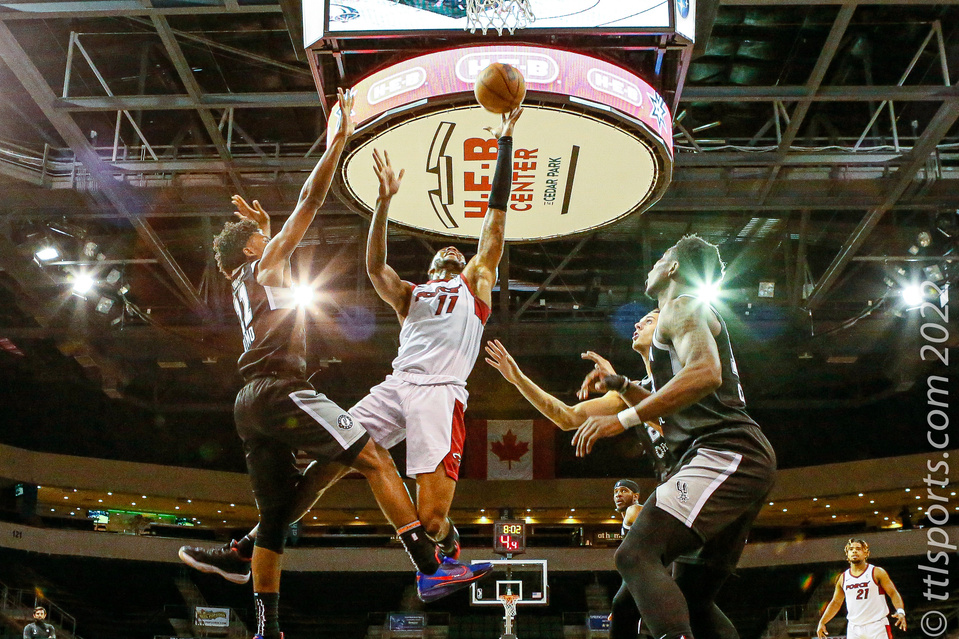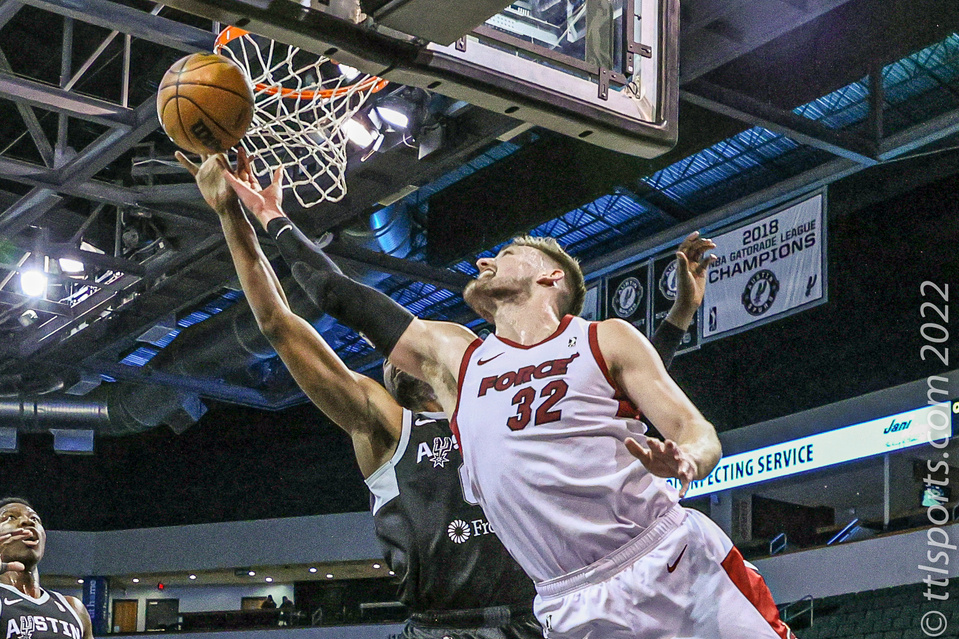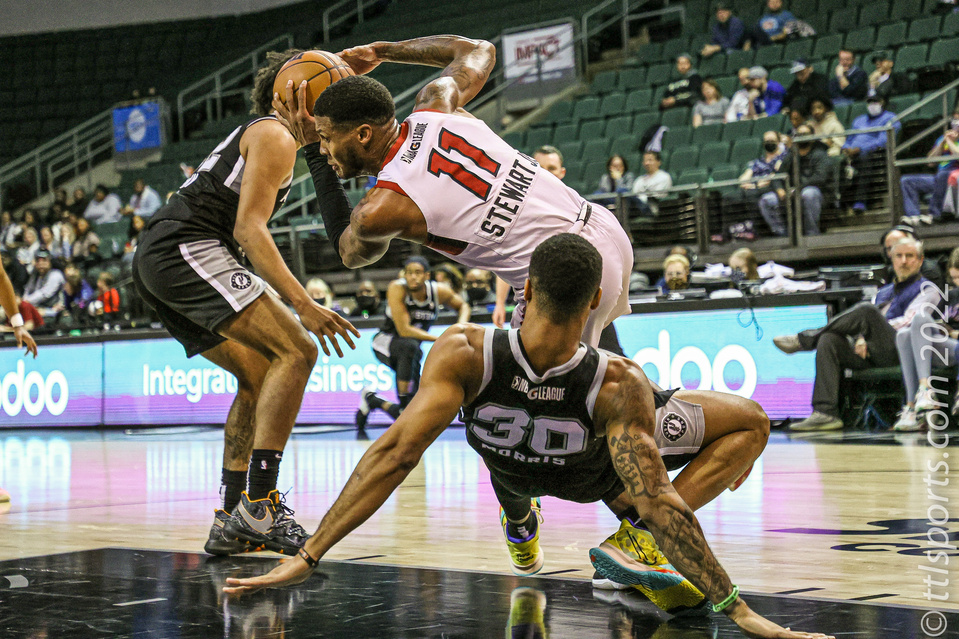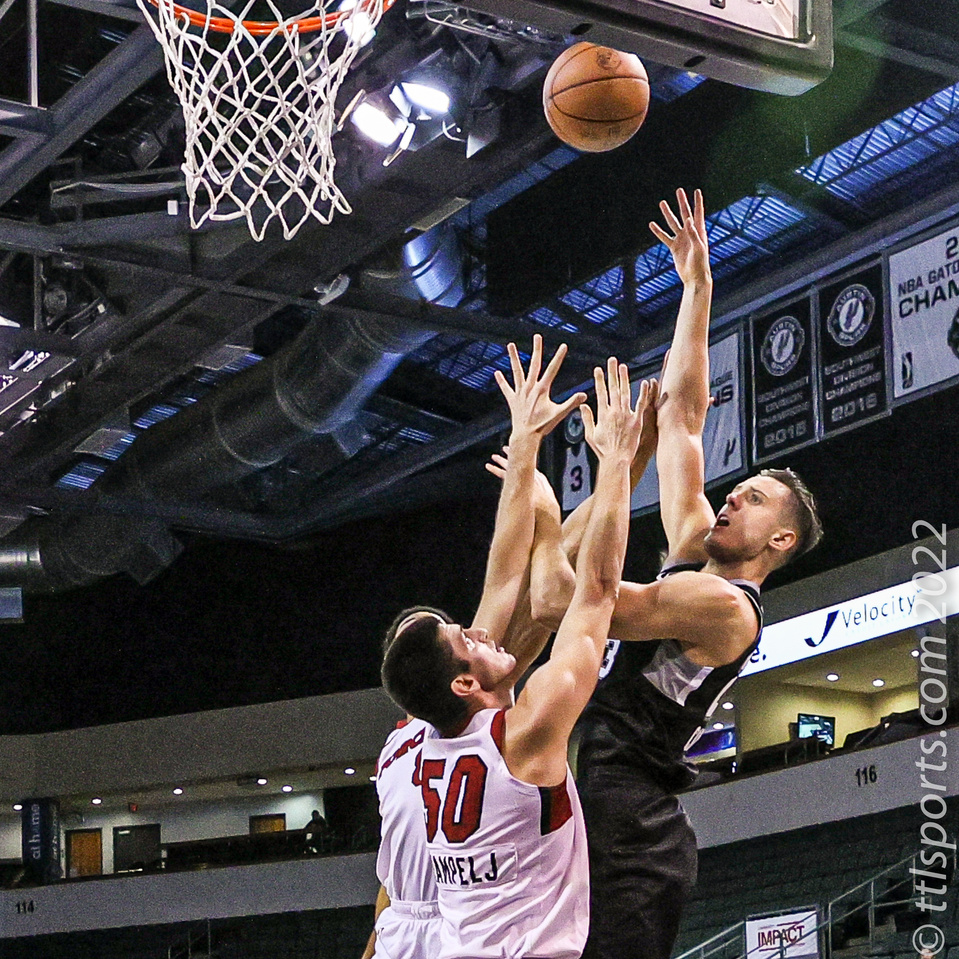 The Austin Spurs (3-3) and the Sioux Falls Skyforce 92-9) played a very competitive basketball game, exchanging leads 17 and tying 9 times, until the Spurs exploded in the final frame to win 119 – 97.
Austin was led by Devontae Cacok who extended his double-double streak to 15 games with 22 points and 10 rebounds. San Antonio assignee Zach Collins also had a big night, putting up 15 points and pulling down 18 rebounds. Co-assignee Josh Primo had 20 points and 5 assists.
Rebounds and assists were crucial to Austin's victory. The Spurs led Sioux Falls in total rebounds (59 – 40), but most importantly, in offensive rebounds (15 – 5) which led to a 17 – 5 advantage in second chance points. Austin eclipsed Sioux Falls two-to-one in assists (29 – 13).
DJ Stewart led the Skyforce with 23 points and 11 rebounds. Five additional Skyforce players scored in double digits. Sioux Falls was without two-way players Kyle Guy and Caleb Martin.
Austin shot 50% from the floor and 44% from distance while Sioux Falls mustered only 40% and 29% respectively.