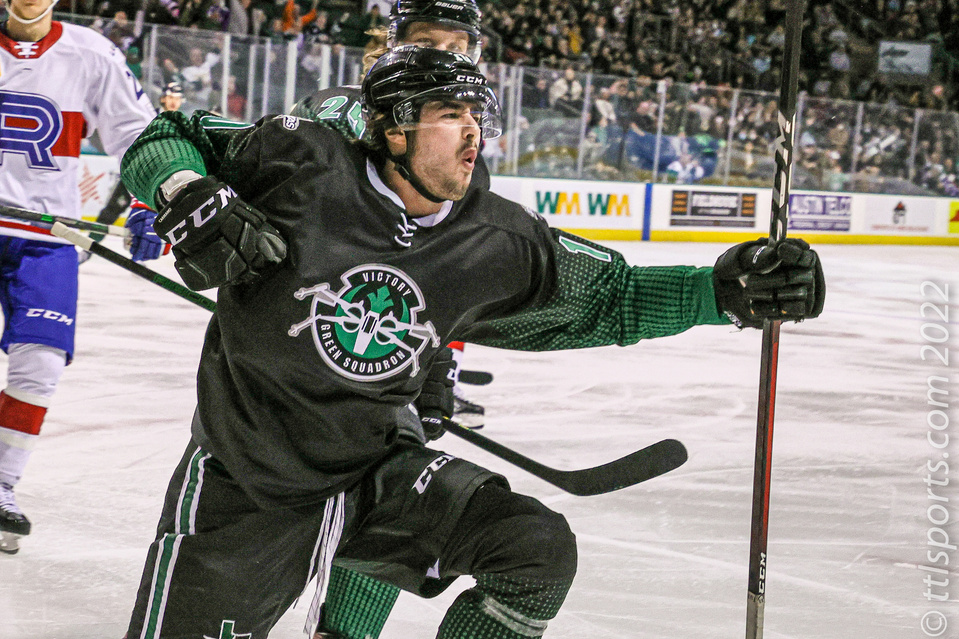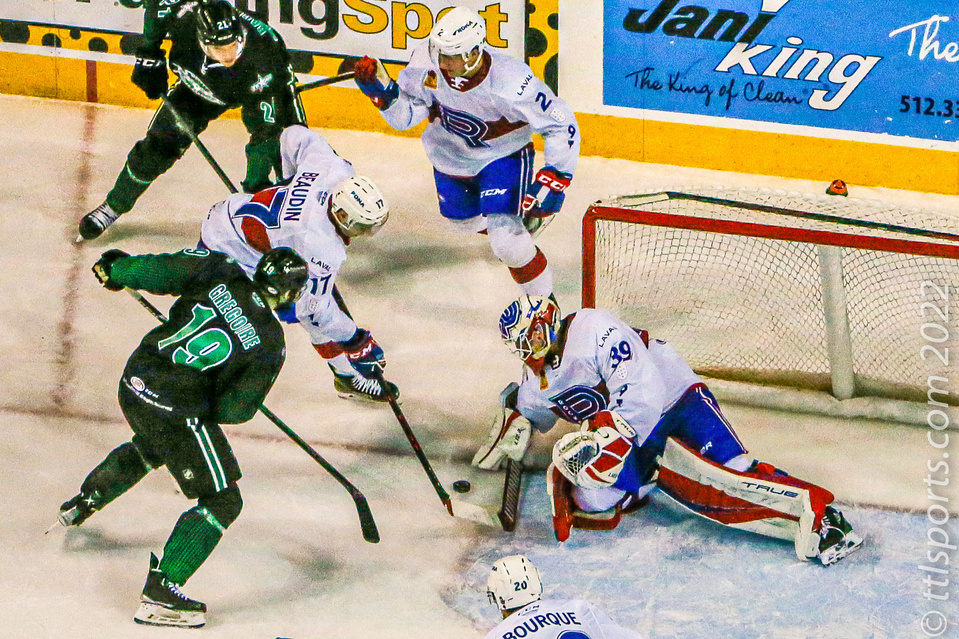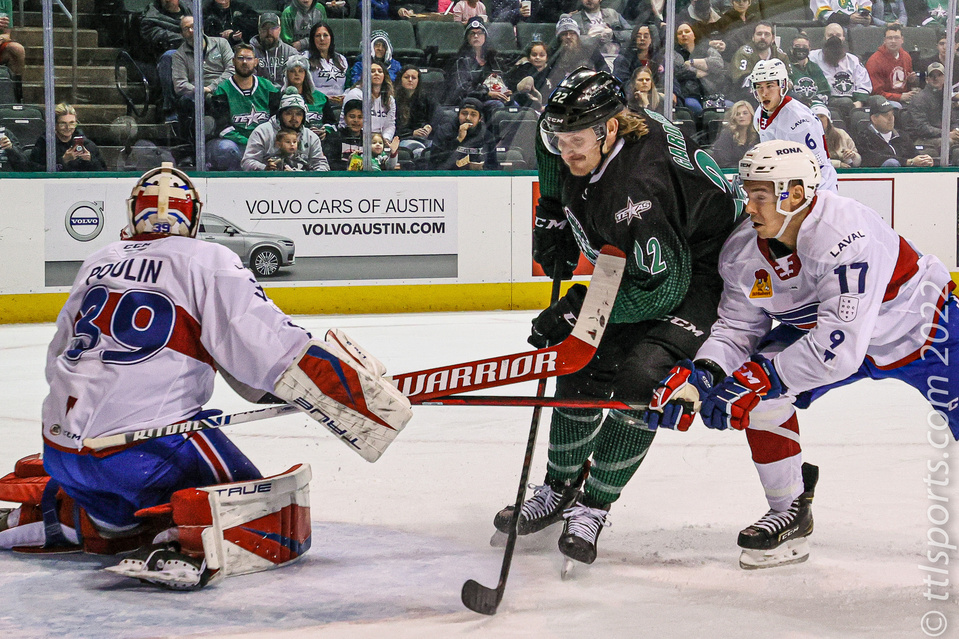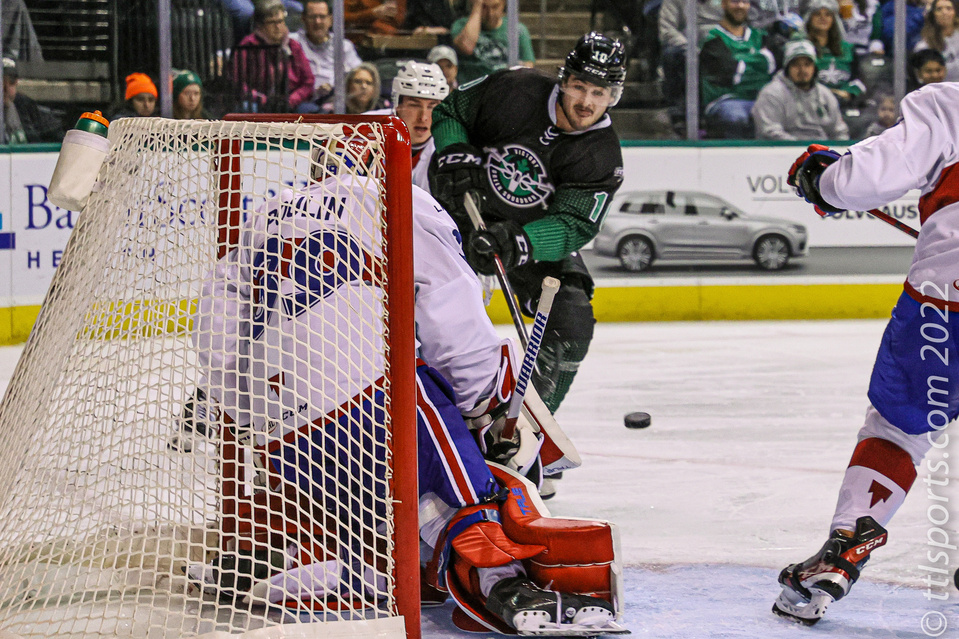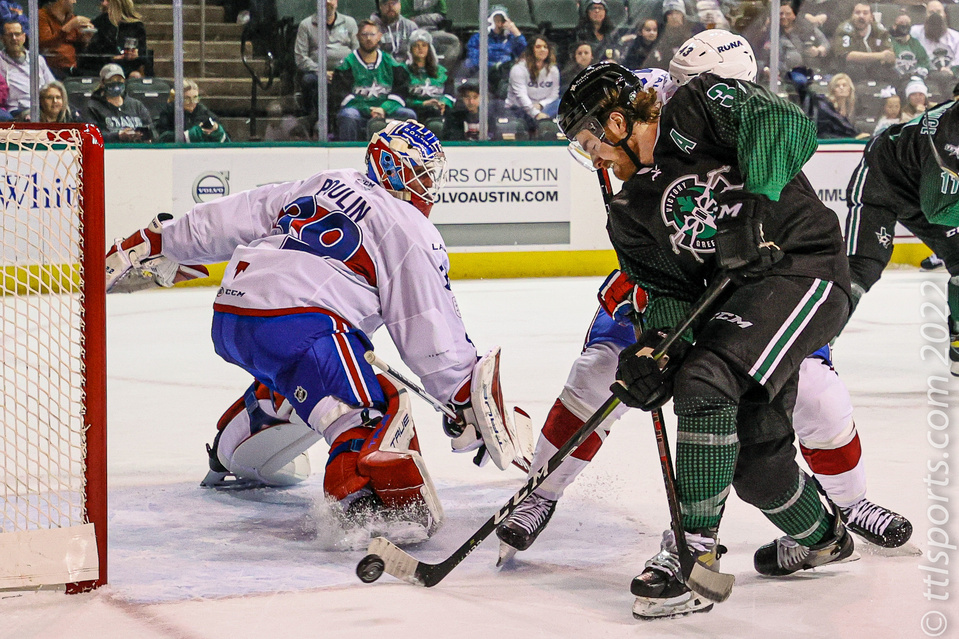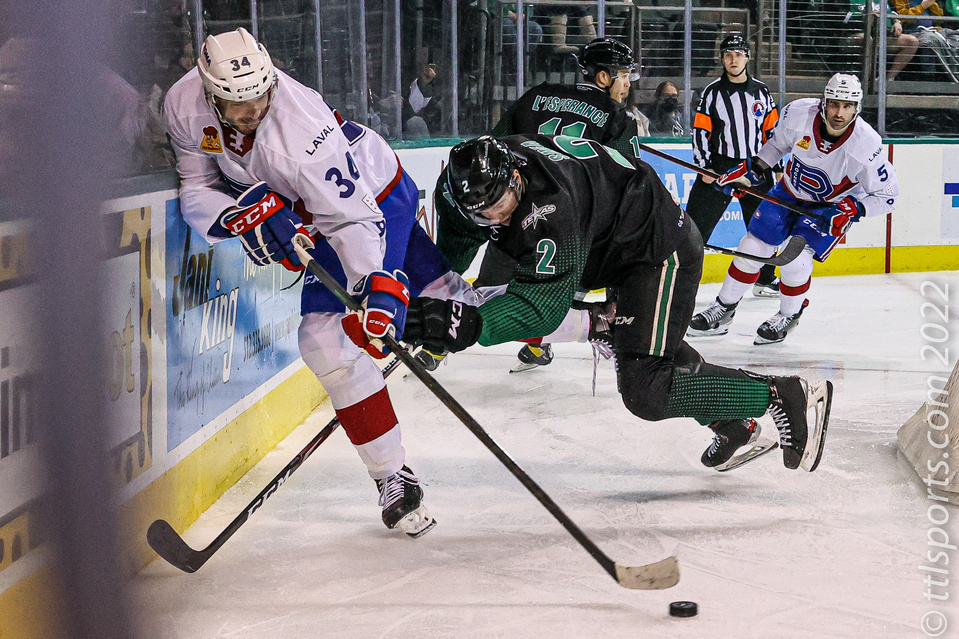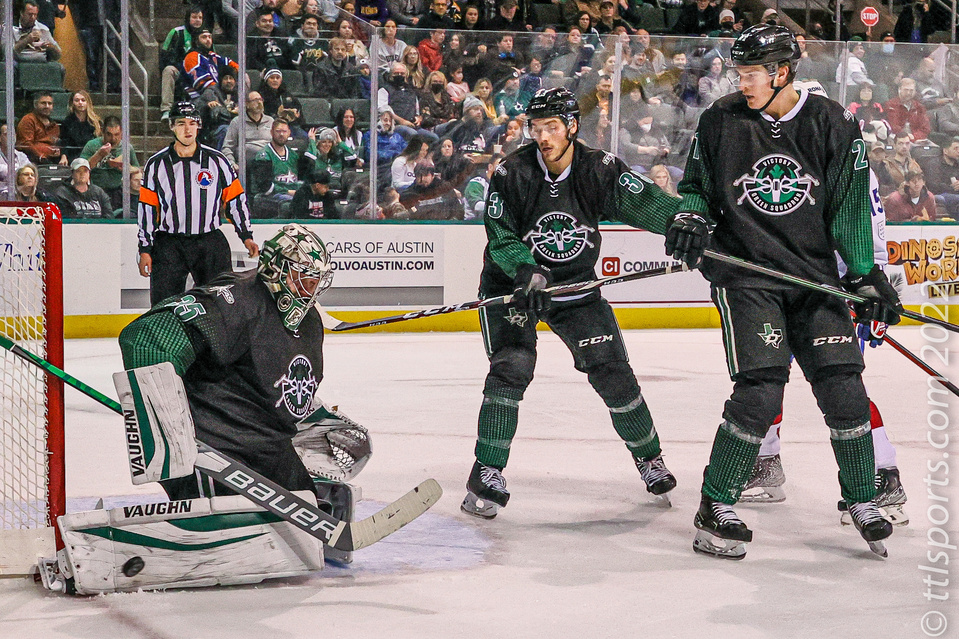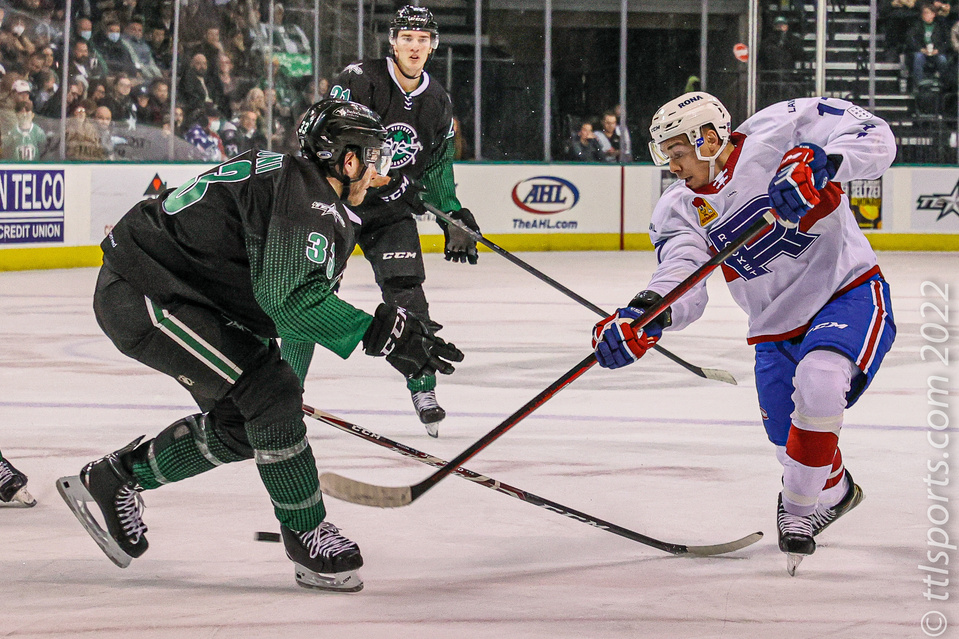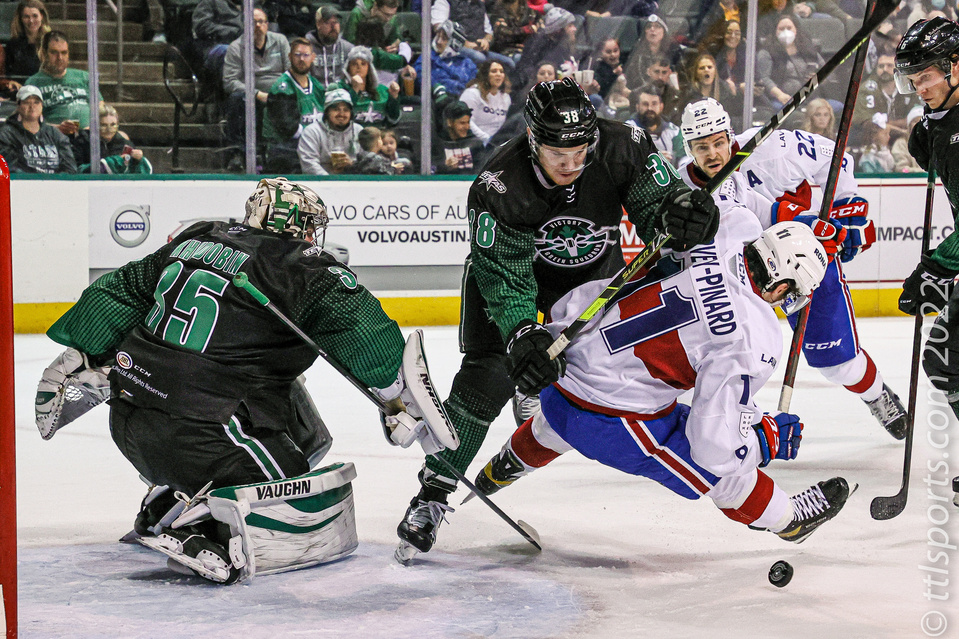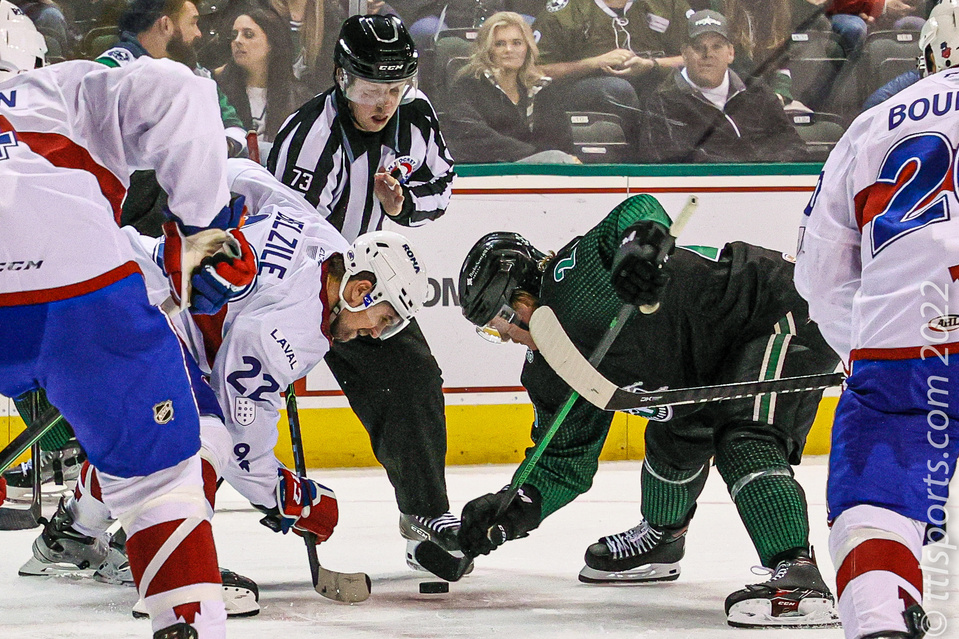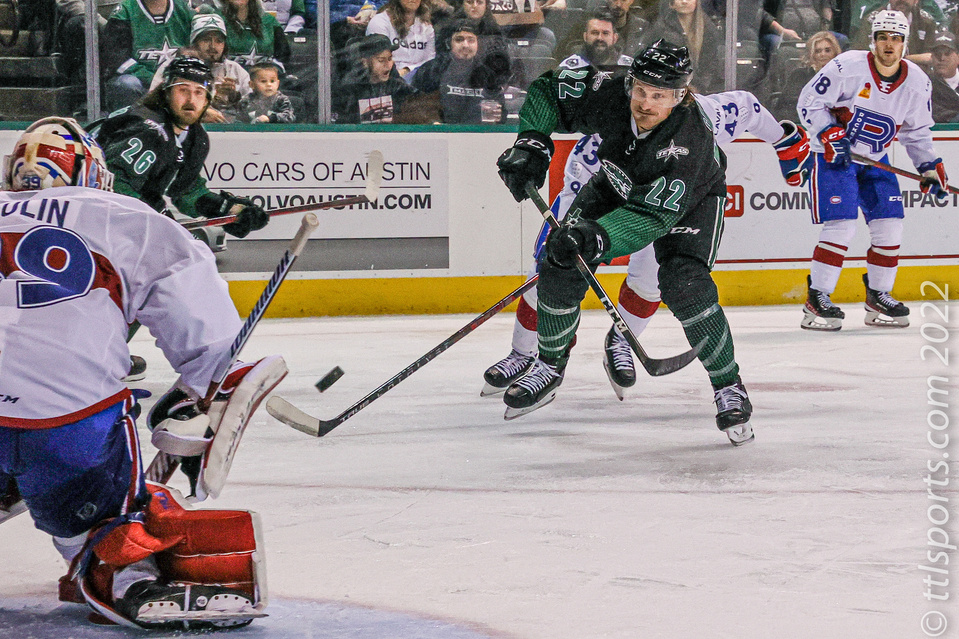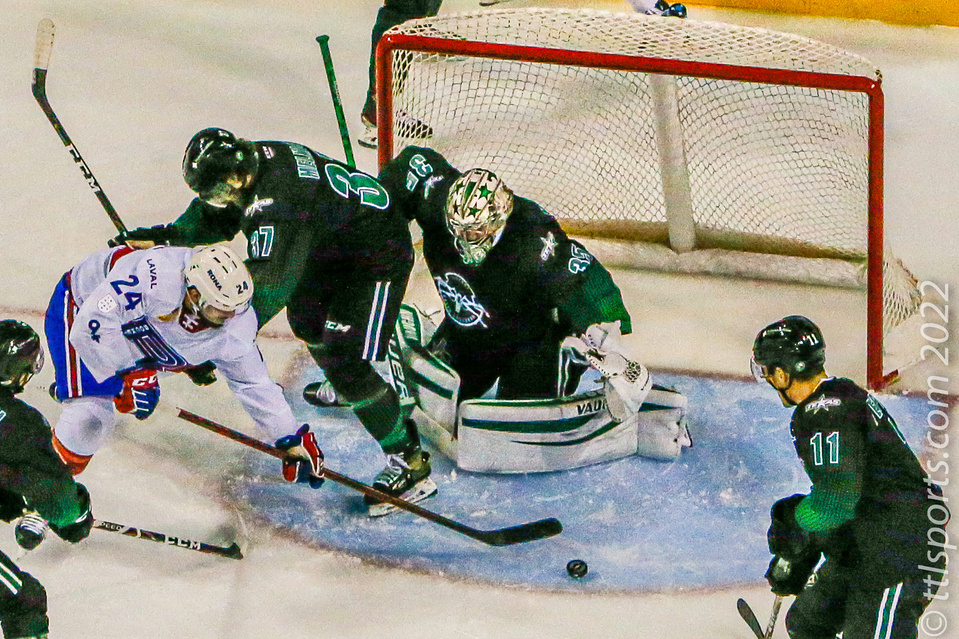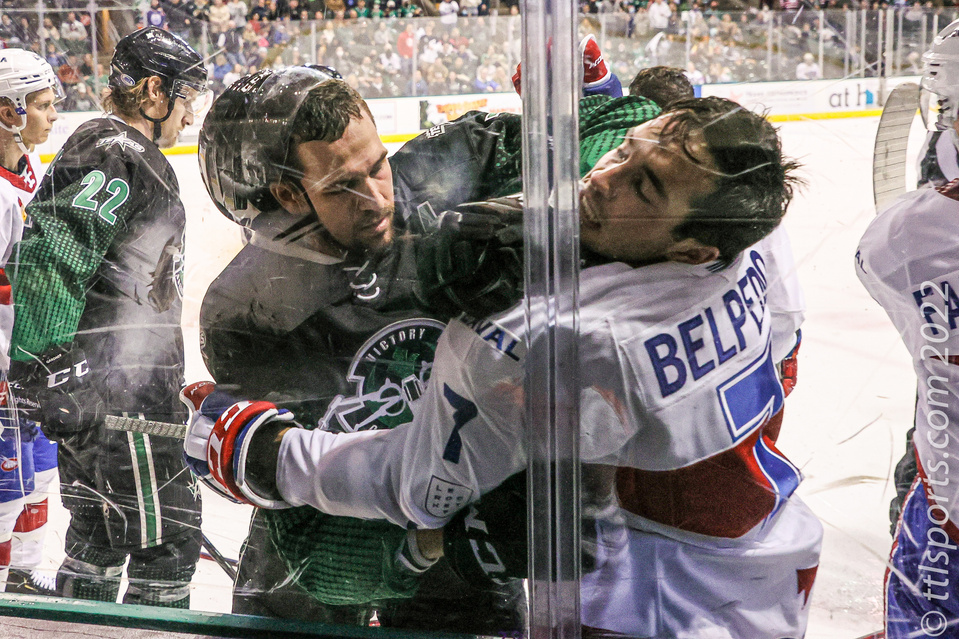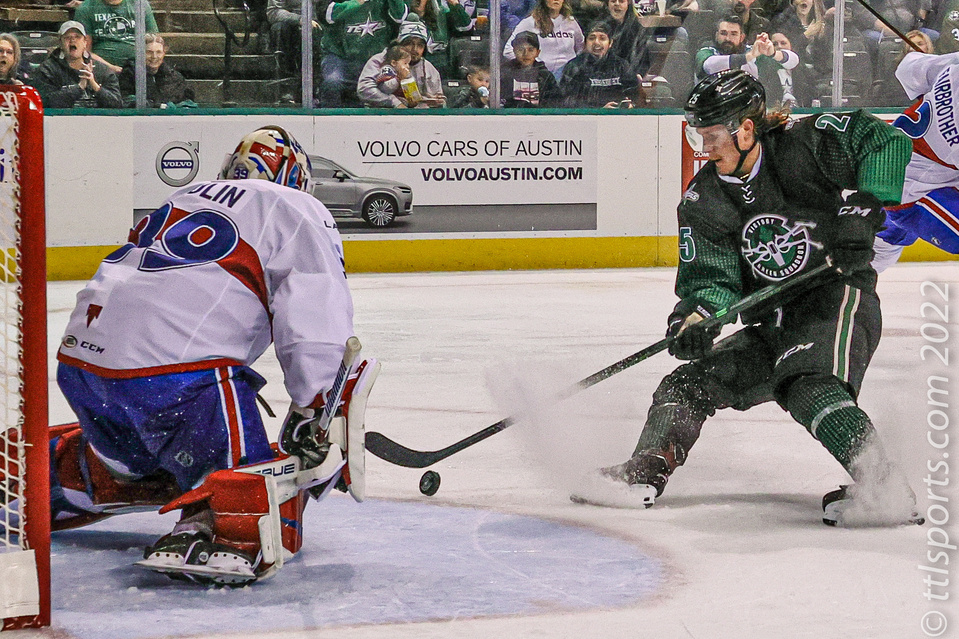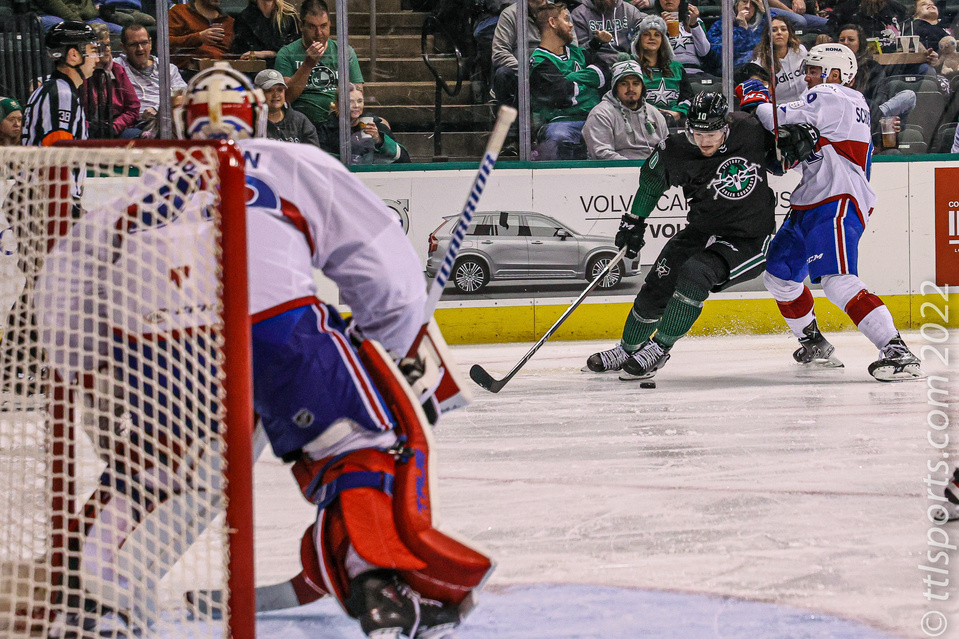 After a mediocre first period, the Texas Stars (12-14-4-2) put up six unanswered goals before a capacity crowd to defeat the Laval Rocket (15-12-2-0) by a score of 6-1.
Laval opened the scoring in a one-sided first period on Tory Dello's goal, assisted by Corey Schueneman and Alex Belzile. The Stars had difficult mustering much offense in the period, generating only 9 shots to Laval's 13.
The game quickly turned against Laval with a power play goals by Texas' Joel L'Esperance and Anthony Louis to begin the second period. A second goal by Louis, and one by Jeremy Gregoire, gave Texas a 4-1 lead at the end of the second period.
Nick Caamano and Ty Dellandrea each piled on goals for Texas to start the final period. Laval goalkeeper Louis-Philip Guindon was pulled after Dellandrea's goal and replaced Kevin Poulin.
Frustration from a seeming a hopeless situation for the Rocket produced two major fights in the final period. Laval's Brandon Baddock and Texas' Alex Petrovic earned 21 and 19 minutes, respectively, in the penalty box from the alterations. The fighting created even more of a distraction for the Rocket who generated only 3 shots-on-goal in the period.
Texas goaltender Anton Khudobin (5-1-3-0) earned the win, making 24 saves on 25 shots. Laval goalie Poulin (5-4-2-0) endured the loss, allowing 6 goals on 28 shots. Guidon made 9 saves on 9 shots in 14 minutes in the net.
"I believe we're finding consistency in our compete, (our) battle effort," said Texas Stars head coach Neil Graham. "We're starting to figure it out as a group. I can see us building in the right direction. I think that's what the positive is."
Commenting on Louis' two goal performance, Graham said: "He's been very consistent, very solid. You talk about effort and compete and that's what Lou (Louis) brings every night."