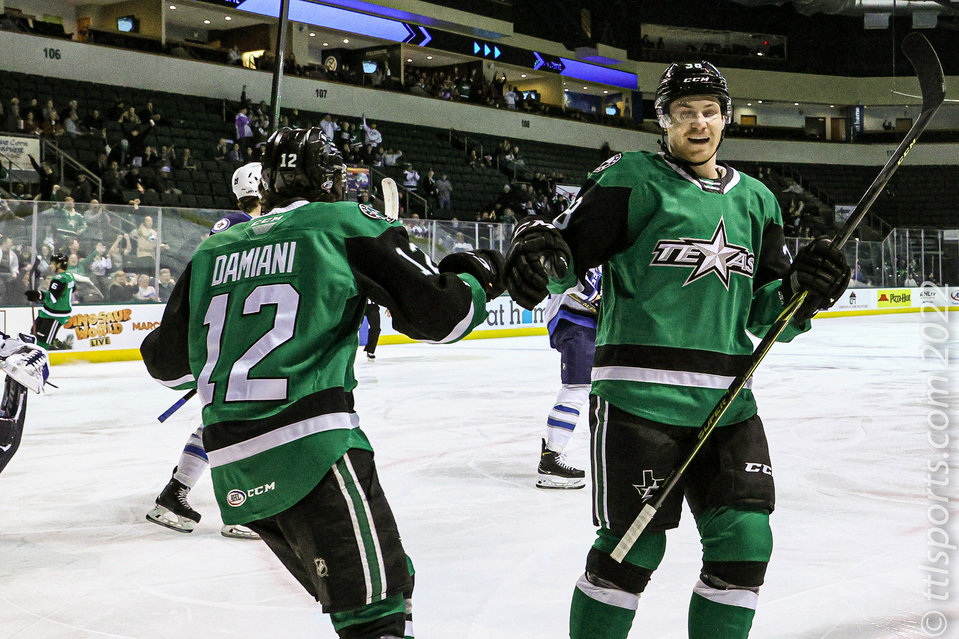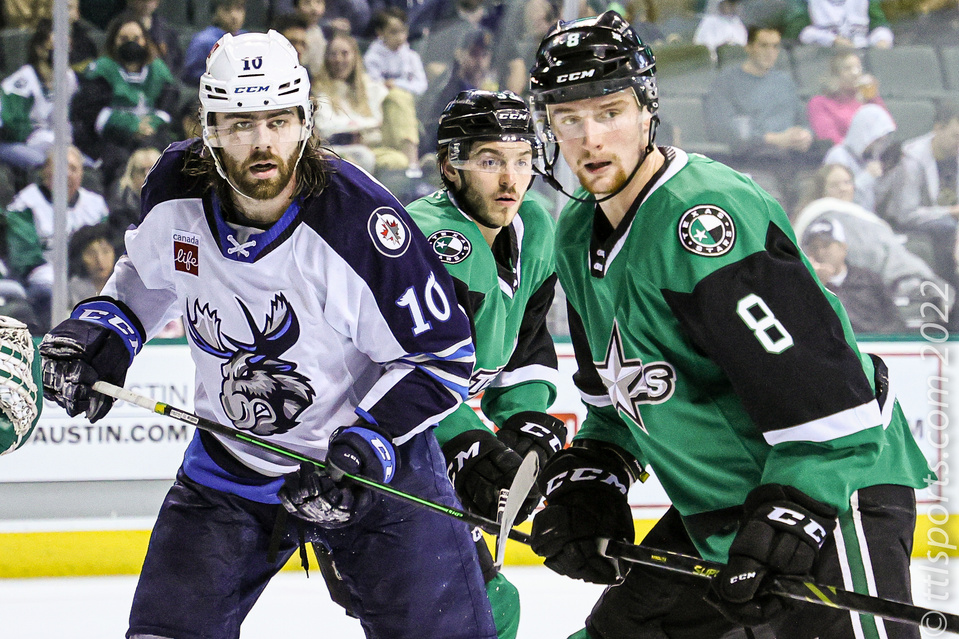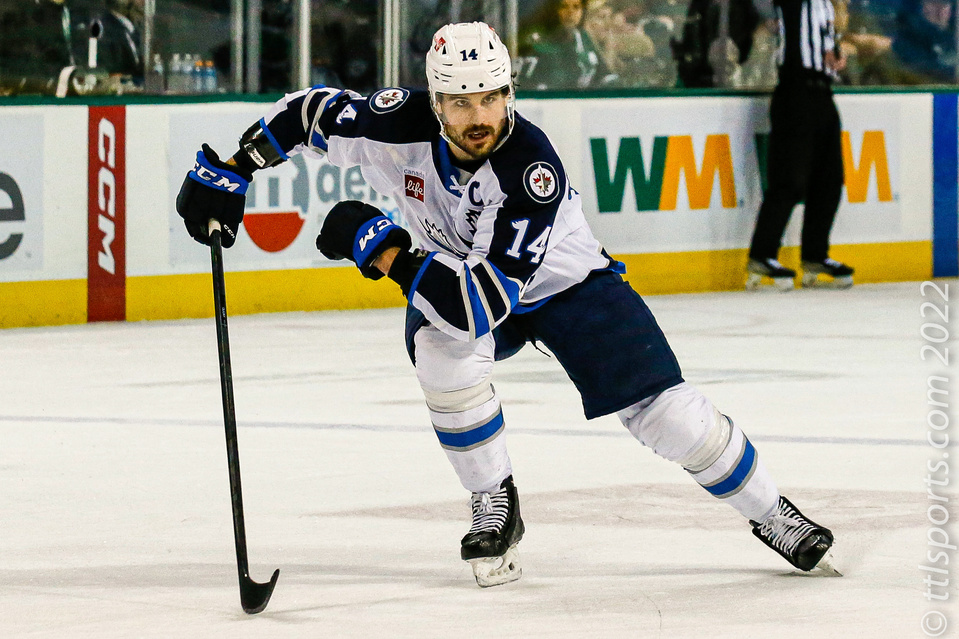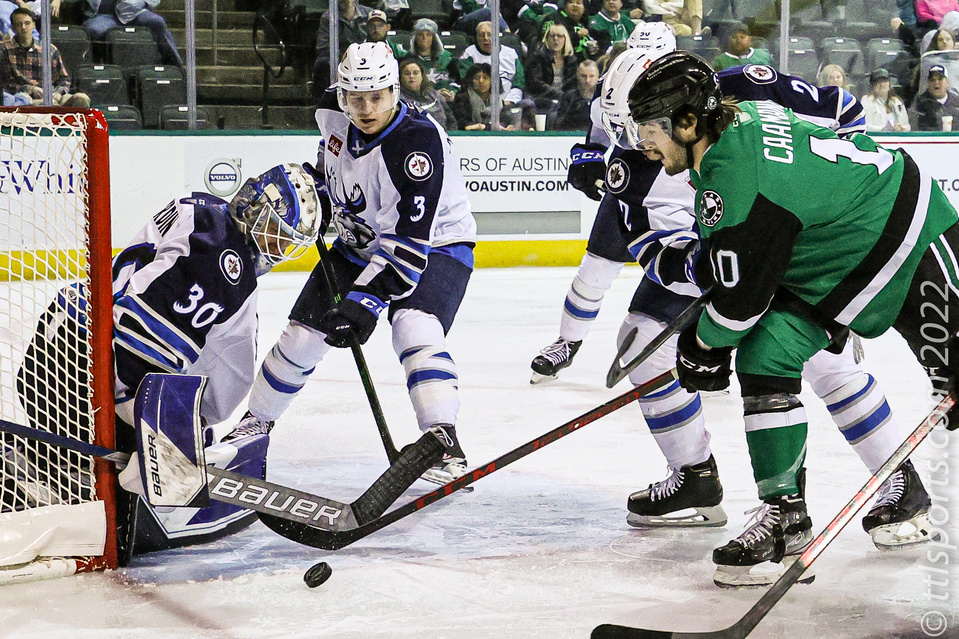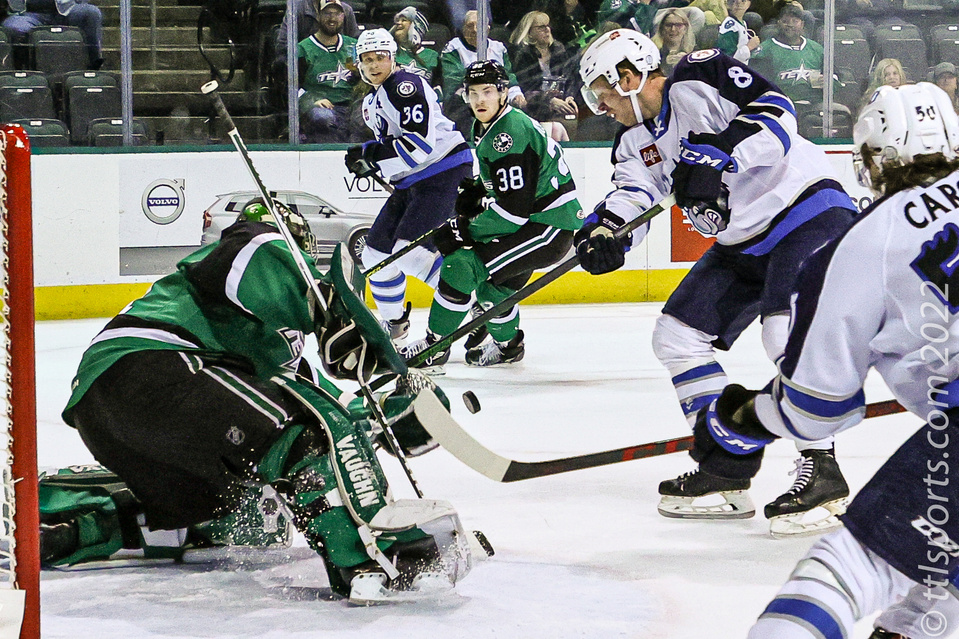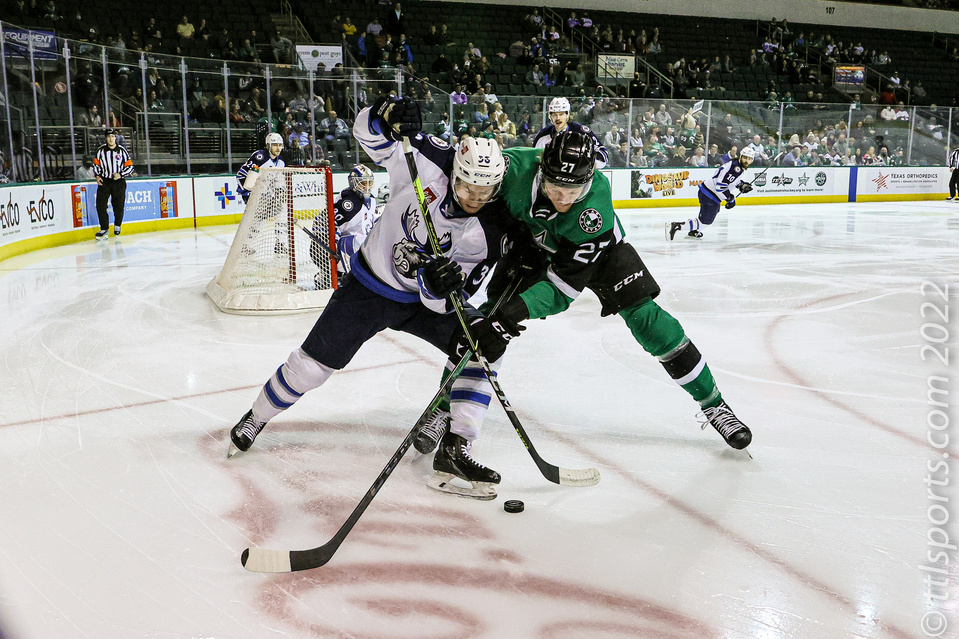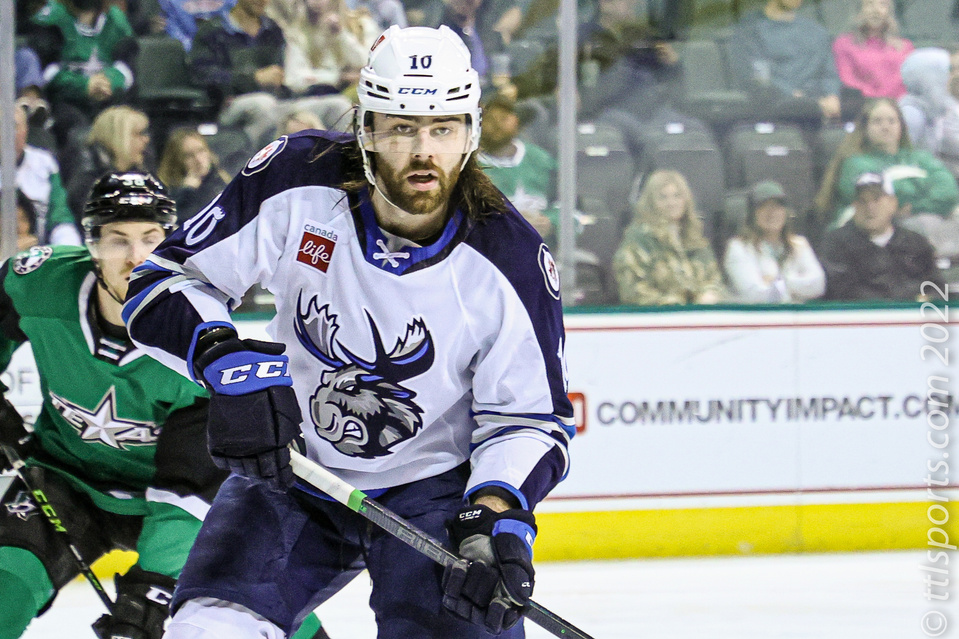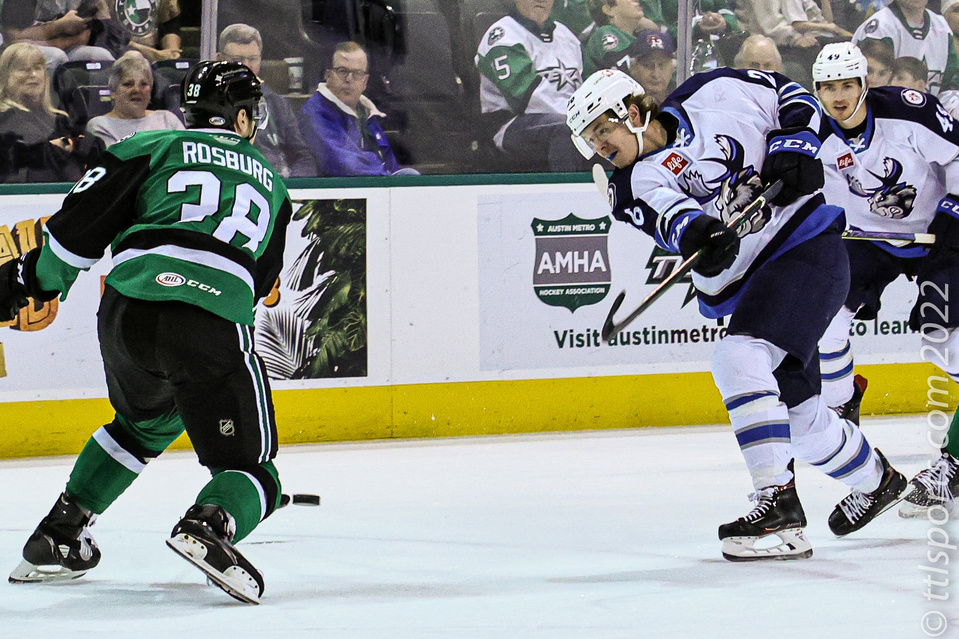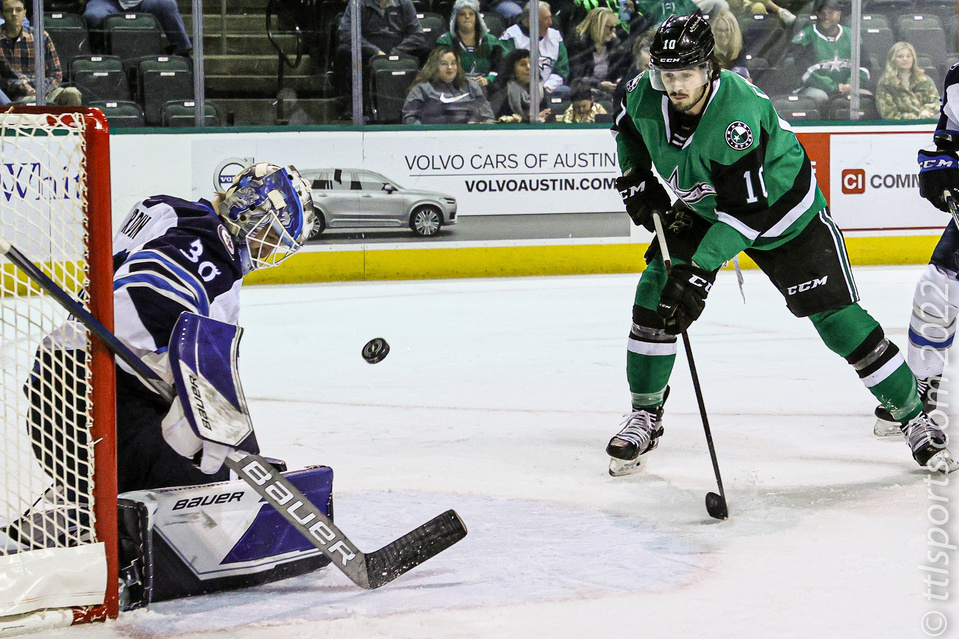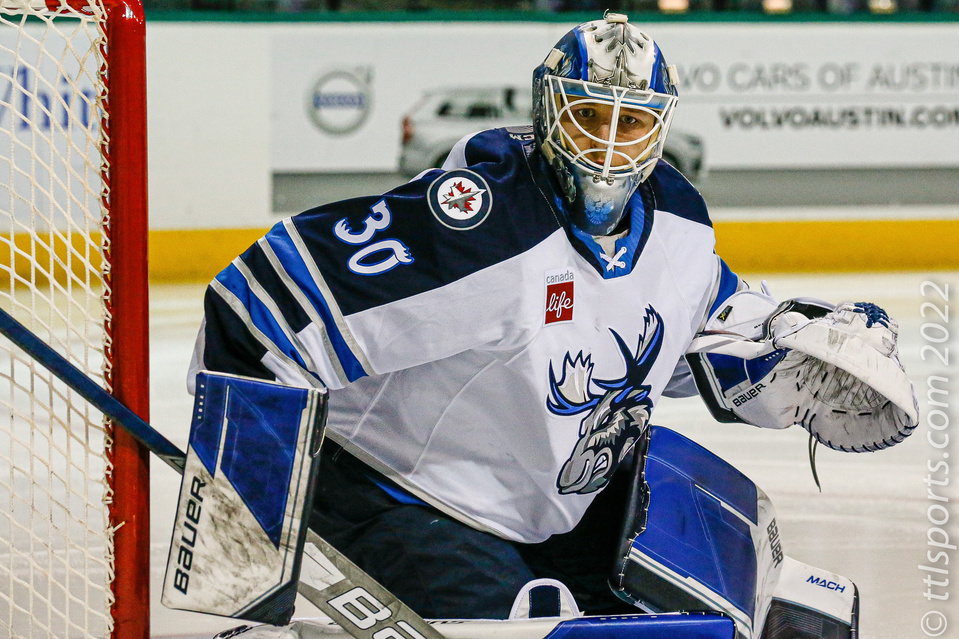 The Texas Stars (13-15-5-3) rebounded from a bad loss to defeat the Manitoba Moose (25-12-2-1), 3-to-1, in the second and final game of their series.
"I like the way the guys battled hard for each other. Our details were sharper. Our compete was better start to finish," said Texas Stars head coach Neil Graham. "It was an earned two points tonight."
Texas jumped to an early lead with goals by Joel L'Esperance and Anthony Louis in the first 5 minutes of play.
The teams battle back and forth until Manitoba found the back of the net, compliments of Matt Alfaro, on a power play late in the third period.
Manitoba looked to even the game when they pulled their goalie for an extra skater with 2 minutes remaining in the contest. But the tactic backfired as the Stars' Curtis McKenzie found the empty net with 6 seconds remaining in the game. The goal was McKenzie's second in as many games.
Texas' special teams continued to be an area of concern. The Stars when 0-for-4 with the man-advantage, and when 1-for-4 when defending the penalty kill.
The game saw two new pairs of skates on the HEB Center ice.
Alexey Lipanov joined the Stars from the Tampa Bay Lightning in exchange for Tye Felhaber. "I think he did a very nice job," said Graham. "He skated with some pace. He made some plays when he needed to. He made some smart decisions with the puck."
The game also saw the first appearance of a female official on the ice, linesman Kirsten Welsh.
"She communicated well. She made good calls. I think it's good for the sport. I think she did a very good job tonight," said Graham.
Stars goalkeeper Adam Scheel looked very sharp between the posts. Sheel (3-3-5) earned the win, making 35 saves against 36 shots. Moose goalie Mikhail Berdin endured the loss, allowing 2 goals against 29 shots.