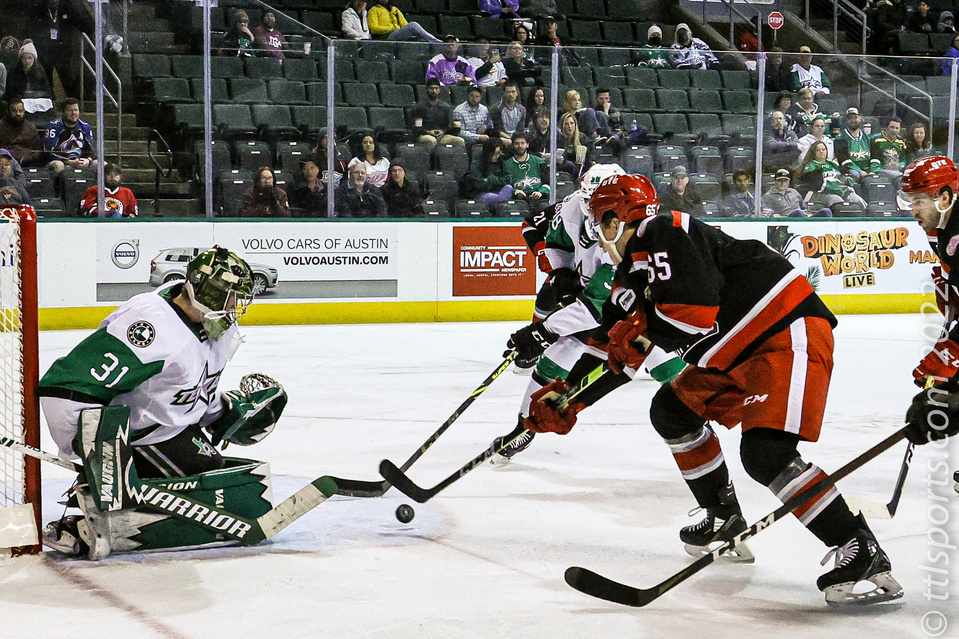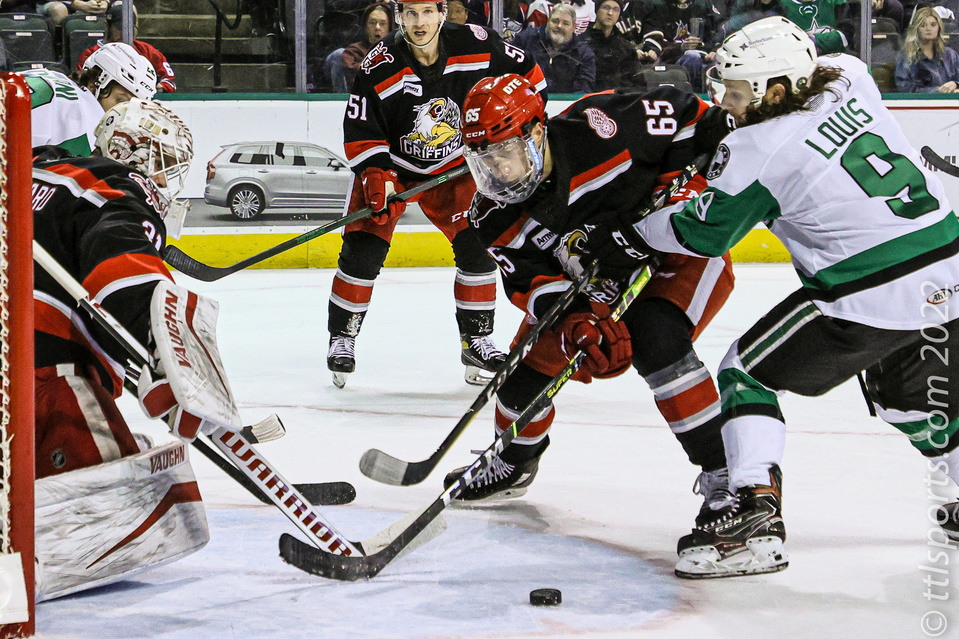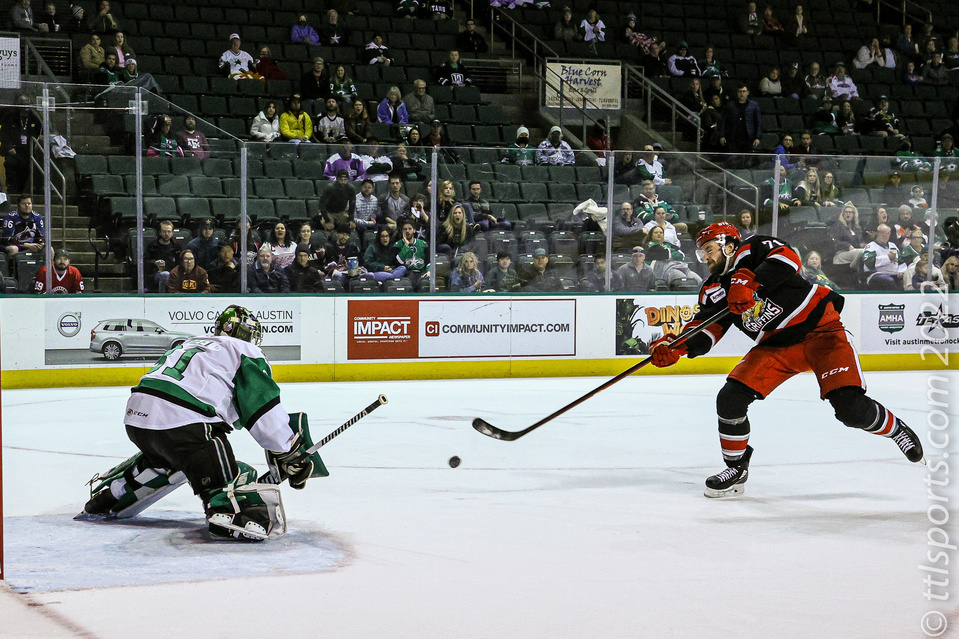 It came down to who wanted it: the Grand Rapids Griffins (18-18-5-2) did, and the Texas Stars (13-18-5-3) did not. The Griffins easily defeated the Stars, 2-1, in a game that was difficult to watch.
"We didn't come out ready. They had better jump. They had better effort. The had better compete," said Texas Stars head coach Neil Graham. "We a few things in the final 40 (minutes), but we weren't nearly good enough to be part of a hockey game."
It was the first 20 minutes of the game that did in the Stars.
First period Griffins goals by Taro Hirose and Jonatan Berggren were all that was needed to seal the win. Berggren's goal was on a power play.
Special team, yet again, failed the Stars. Grand Rapid converted 1-of-4 power play opportunities, but Texas went 0-for-3 on their chances.
There were two upsides to the game. Stars goalkeeper Adam Scheel successfully defended a penalty shot by Jon Martin, and Ty Dellandrea netted his ninth score of the year.
But other than that, "we just went through the motions," as Graham so poignantly said.
Grand Rapid goalie Calvin Pickard (15-10-5-1) earned the win, making 23 saves on 24 shots. Texas keeper Adam Scheel (3-5-5-0) endured the loss, allowing 2 goals on 25 shots.
Over-stating the obvious, Graham concluded the evening by saying, "We need to get back on track and we need to do that immediately." Although many have been saying that for some time.