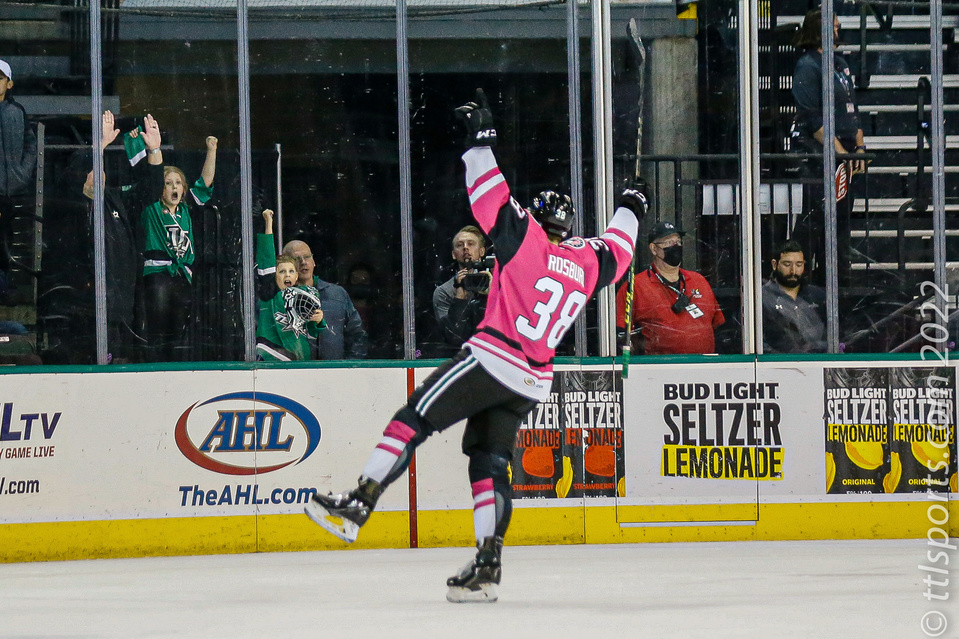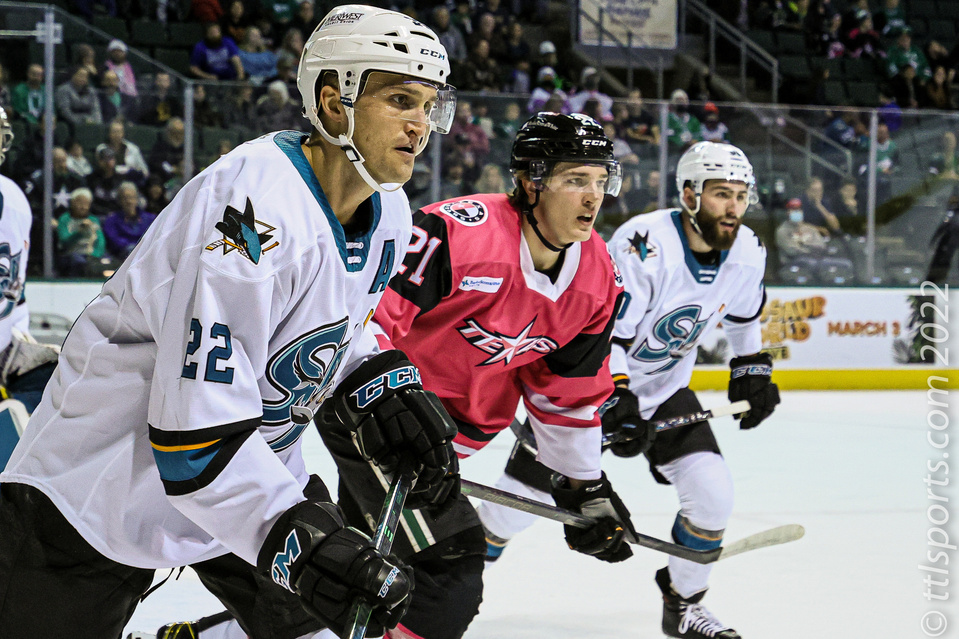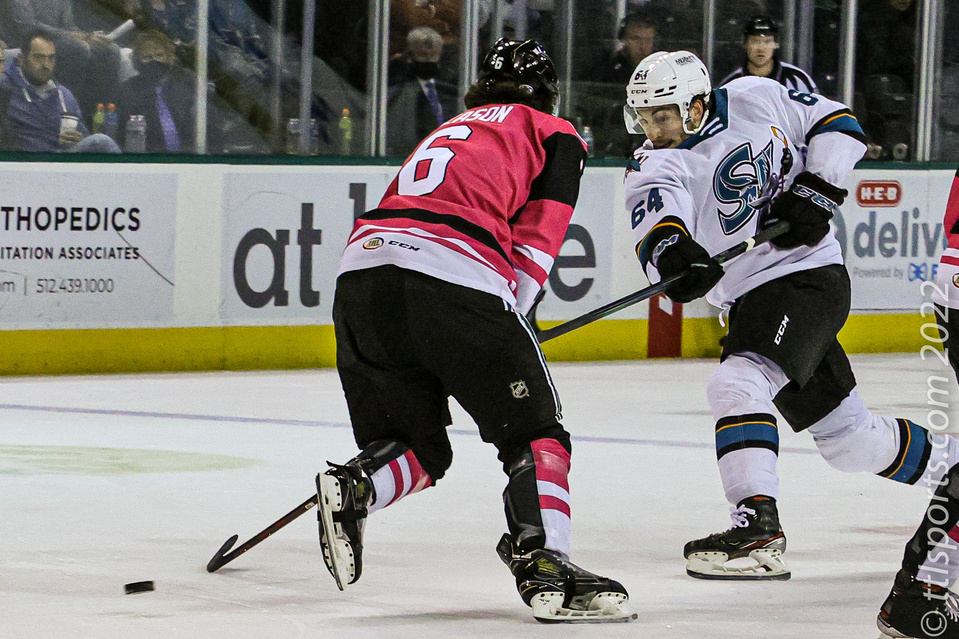 After a no holds barred contest the previous night, the Texas Stars (15-18-5-4) defeated the struggling San Jose Barracuda (15-26-1-0) by a final score of 4-1. The Texas generated a withering 42 shots in a game that had undertones of the prior nights' that produced a combined 13 goals scored.
Both teams played a cautious first period, producing no goals on 11 shot each.
San Jose caught Texas off-guard to start the second period, scoring just 58 second in. Right winger Nick Merkley found the back of the net, assisted by Jayden Halbgewachs.
The remainder of the period belong to the Stars, out-shooting the Barracuda 17-to-3 and tying the game late in the middle frame off the stick of Jeremy Gregoire.
Joel L'Esperance gave the Stars the lead early in the final period, giving Texas a 2-1 advantage.
San Jose tried to fight back by pulling their goal tender with two minutes remaining in the game, but Texas capitalized with two empty net insurance goals from Ty Dellandrea and Jerad Rosburg.
Texas's power play woes continued. The Stars failed to capitalized on the three man-advantage opportunities, and haven't converted in their last 15 chances.
Head coach Neil Graham became defensive when asked about their power play performance, saying, "right now, our focus is on getting scoring chances on the power play, building momentum, attacking downhill, within our structure, covering pucks with urgency, and if you don't score it still builds momentum for the next 5-on-5 shift."
Stars goalkeeper Matt Jurusik (3-4-0) earned the win, facing 28 shots an allowing 1 goal. San Jose goaltender Zachary Emond (1-2-0) endured the loss, allowing 2 goals on 40 shots.