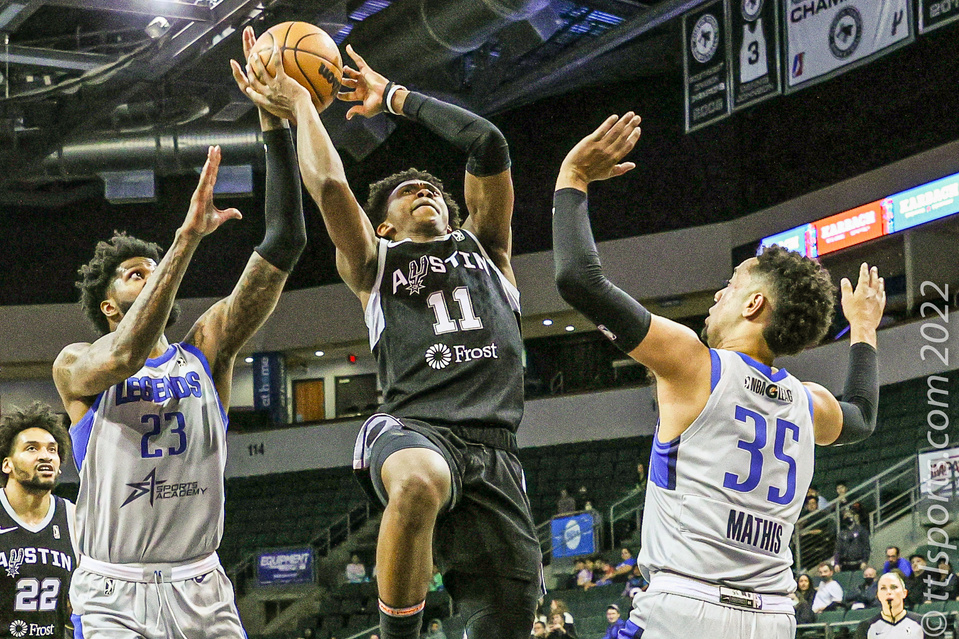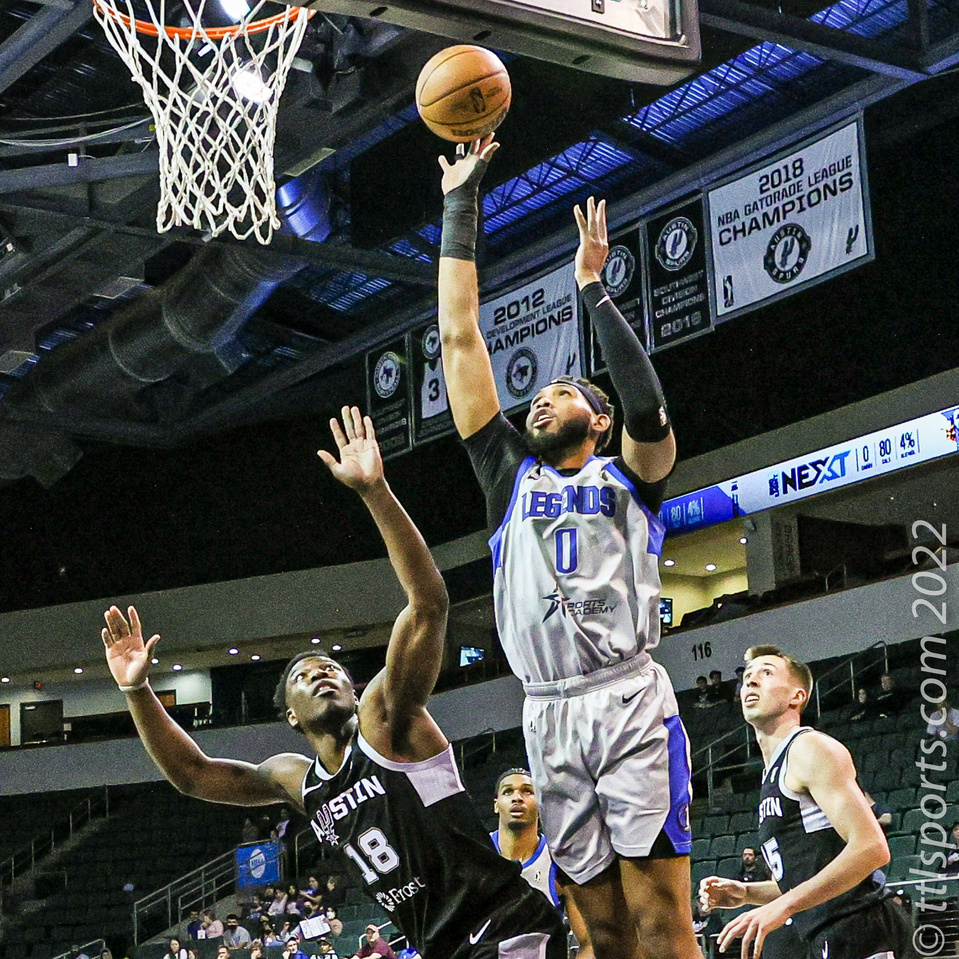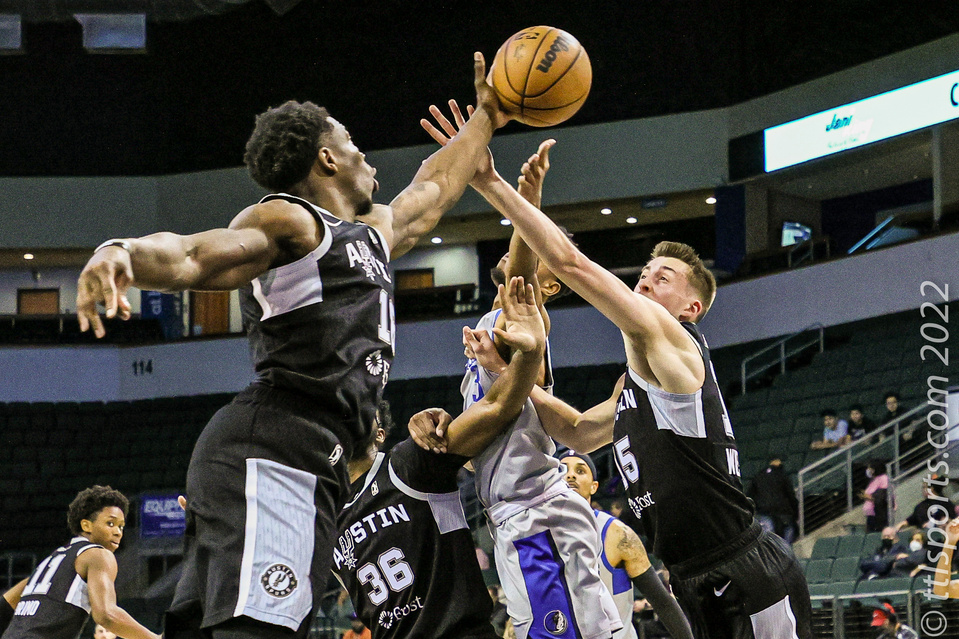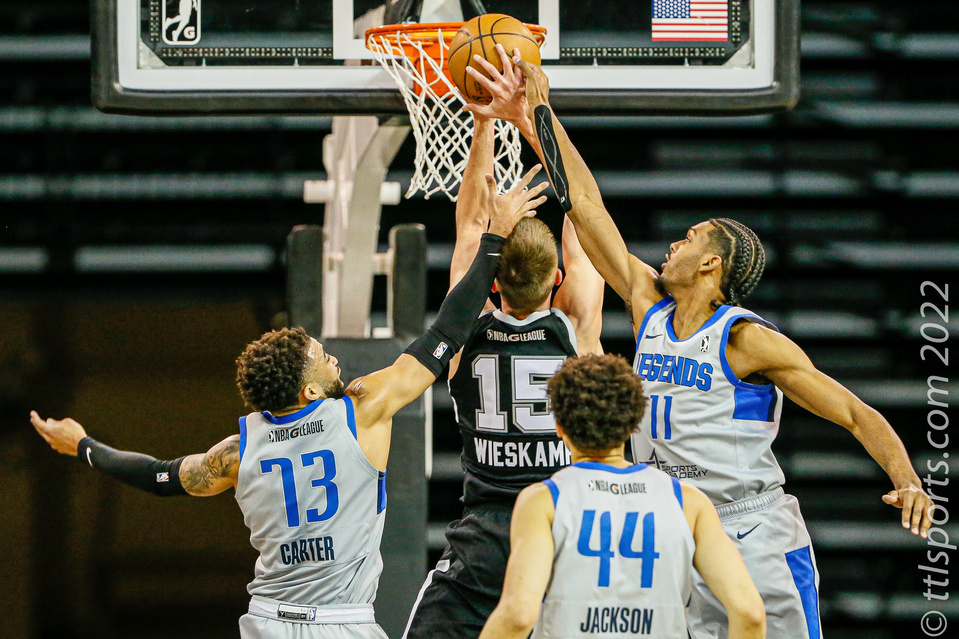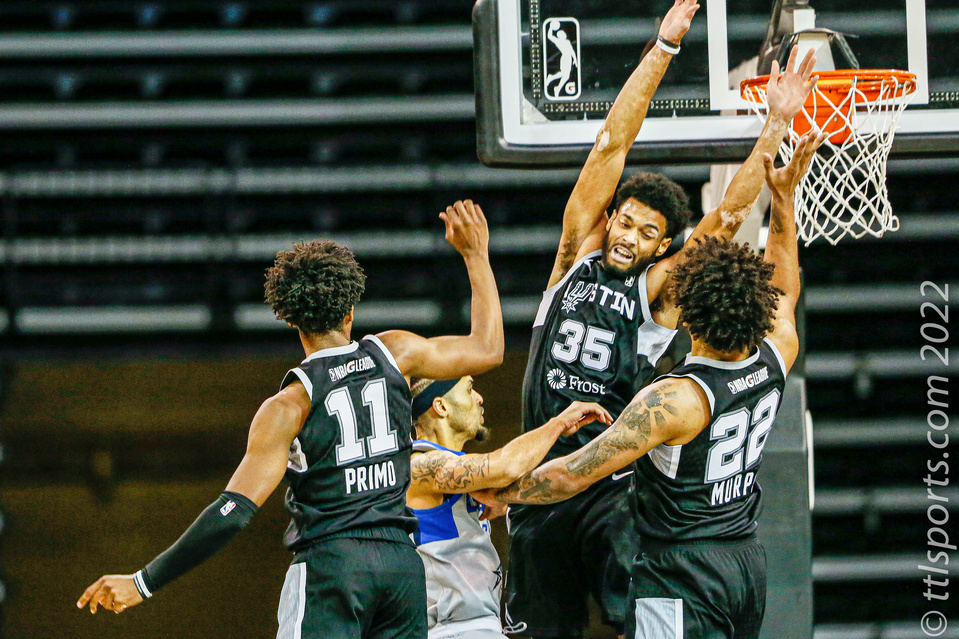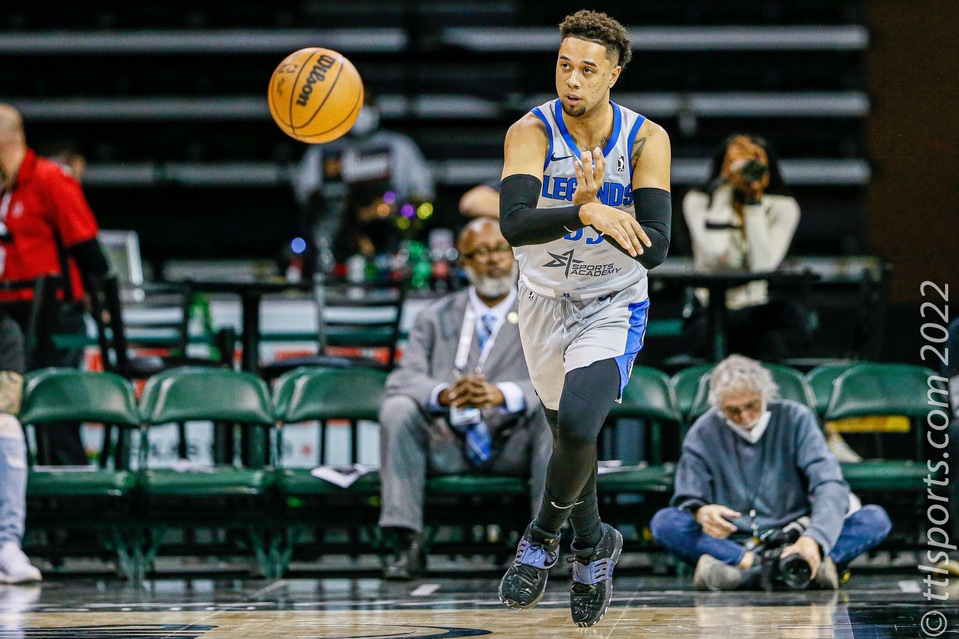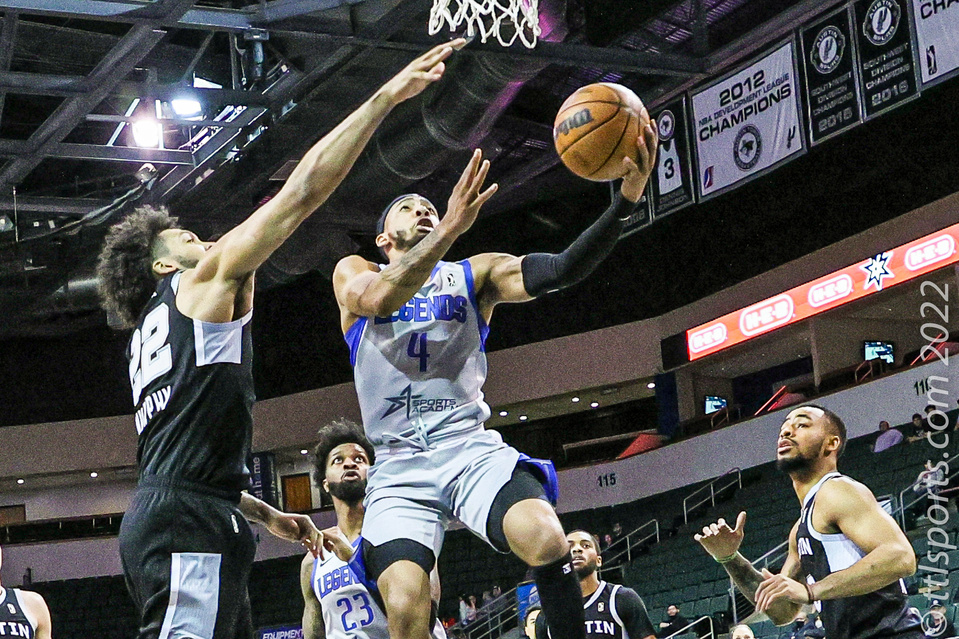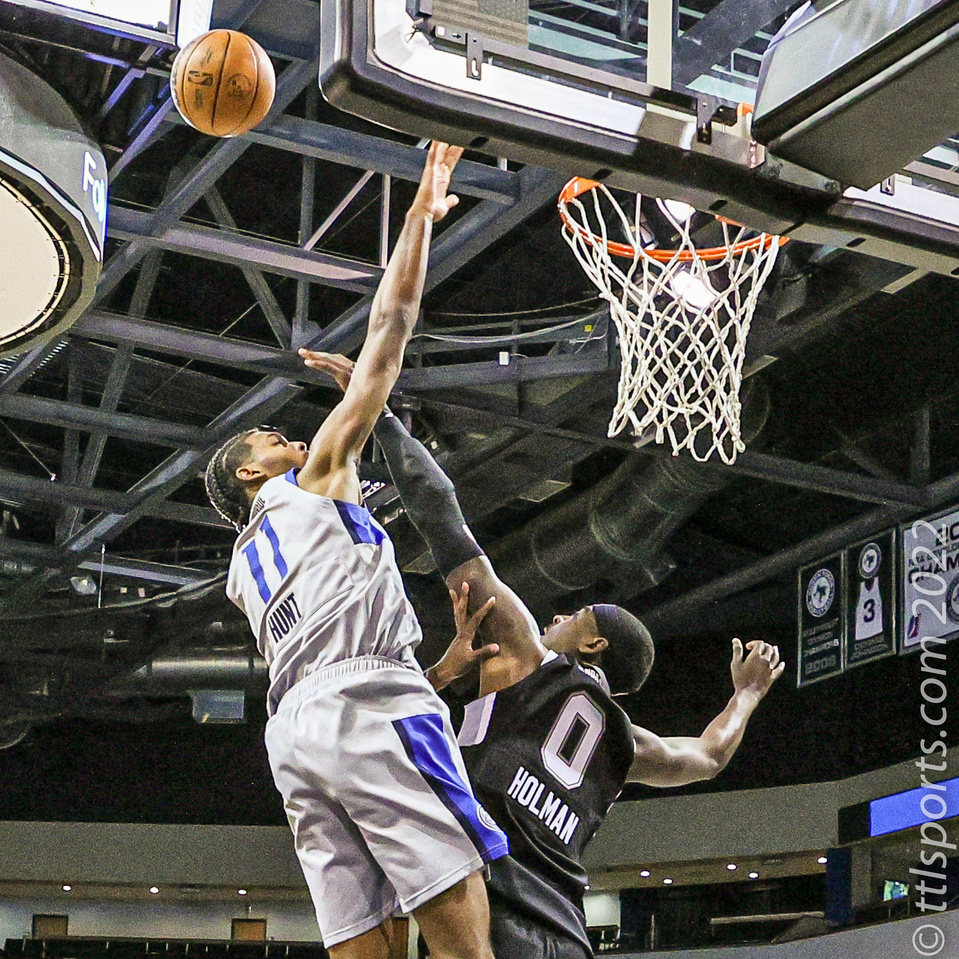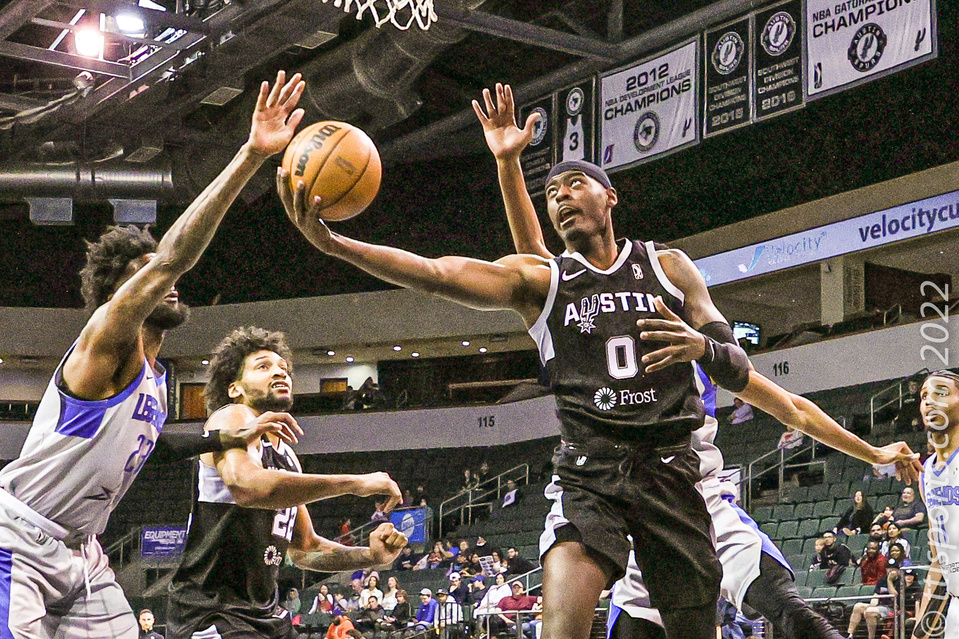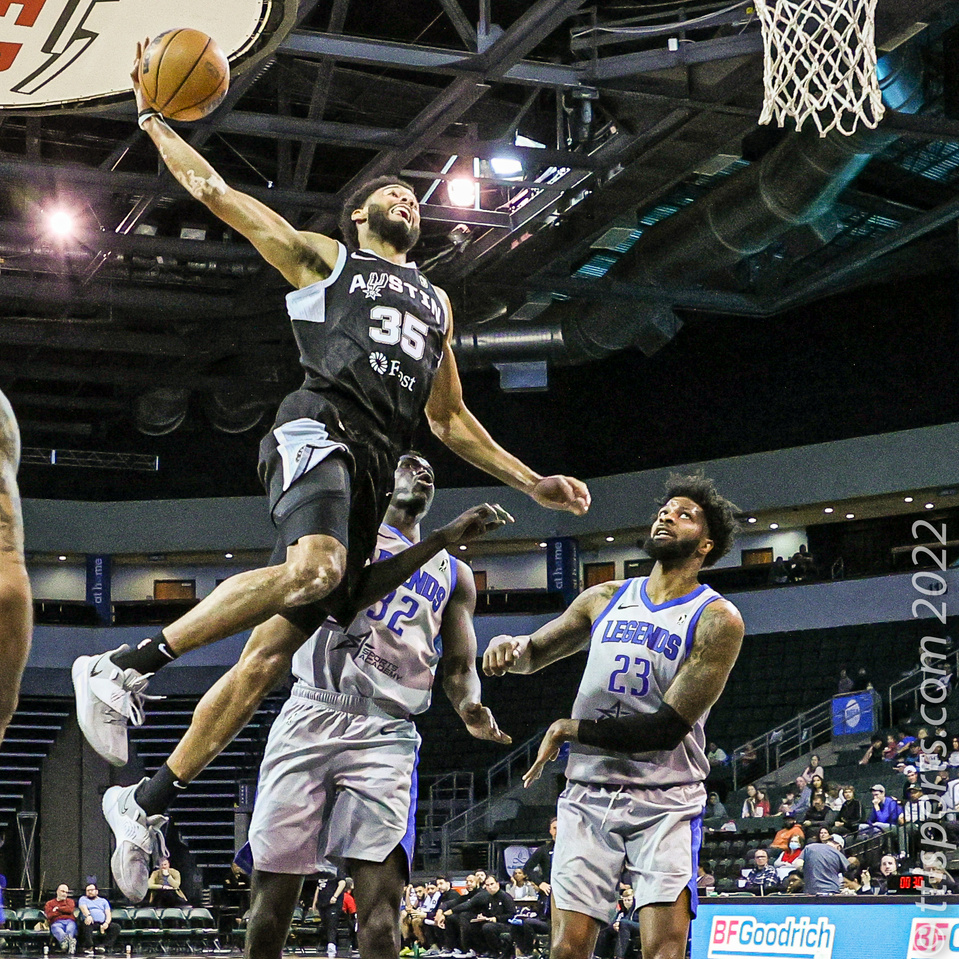 The Texas Legends (9-10) busted-open a tight contest in the third period, out-scoring the Austin Spurs (8-9) 39-to-26, in route to a 99-to-94 victory.
The Legends took a 43-to-42 lead into the locker room after a very competitive first half, seeing the lead change 8 times with the Spurs leading by as many as 7 points. Neither team look especially sharp, with Austin making only 35% of field goals (17-for-49) and 19% of three-point attempts (3-for-16), and Texas 41% (18-for-44) and 26% (5-for-19), respectively.
A different Legends team stepped on to the court for the second half. Texas made 65% of field goals (15-for-23), 83% from distance (5-for-6) and 100% from the charity strip (2-for-2). Texas never looked back after the first 3 minutes of the period.
Margin shooting by the Legends allowed the Spurs to mount a comeback attempt, but Austin no closer than 5 points.
Carlik Jones led the Legend with 25 points. James Bank III notched a double-double (10 points and 10 rebounds). Justin Jackson and Feron Hunt put up 19 and 18 points, respectively.
The Spurs were led by Joe Wieskamp with his 20 points. Austin's bench made significant contributions with Jordan Murphy's 15 points and 10 rebounds, and Jaylen Morris' 14 points. Devontae Cacok added 14 points and 16 rebounds.
Cacok was recognized at the start of the game for the retirement of his number at UNC Wilmington.