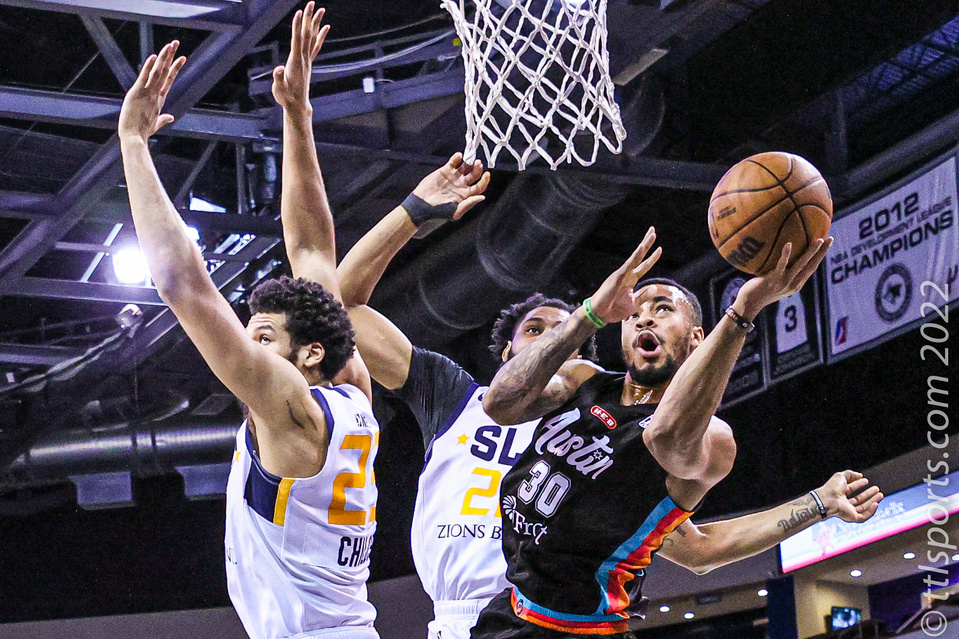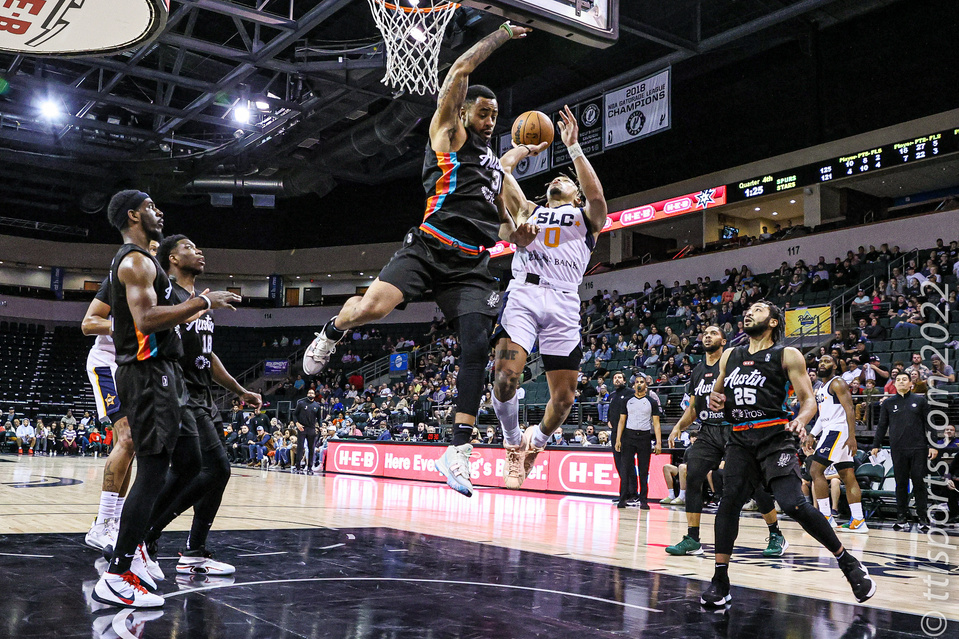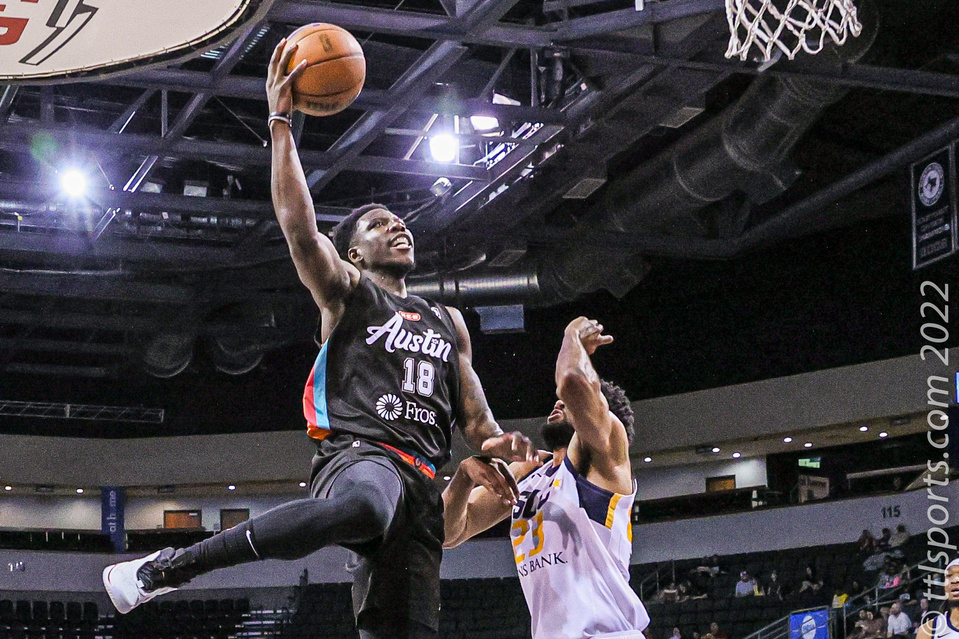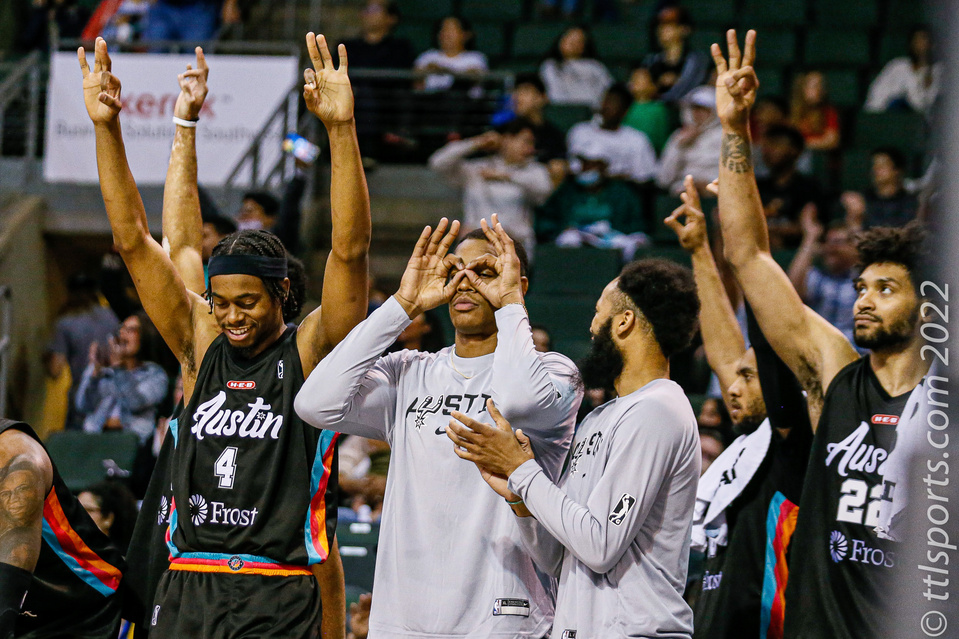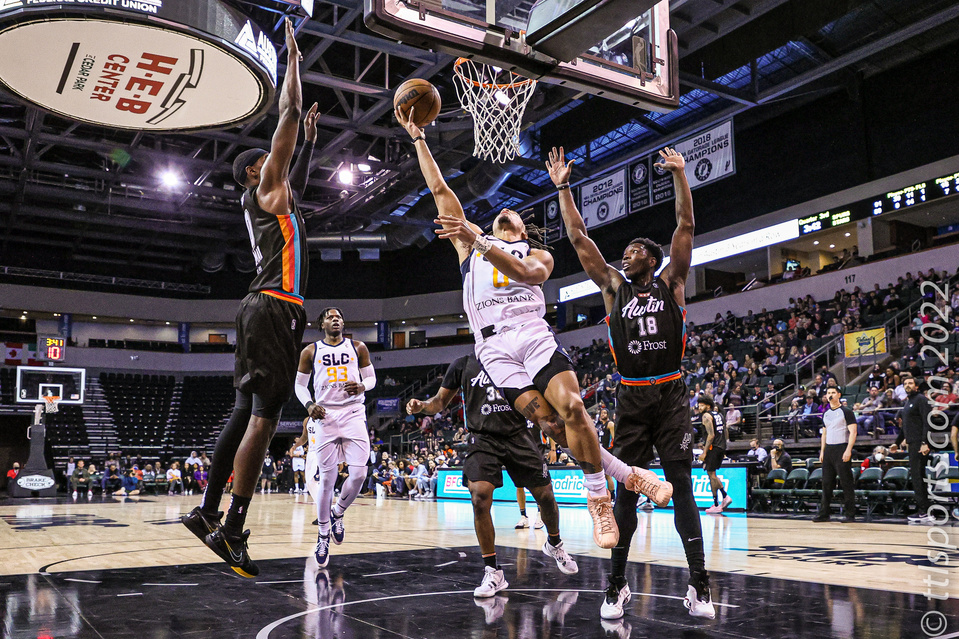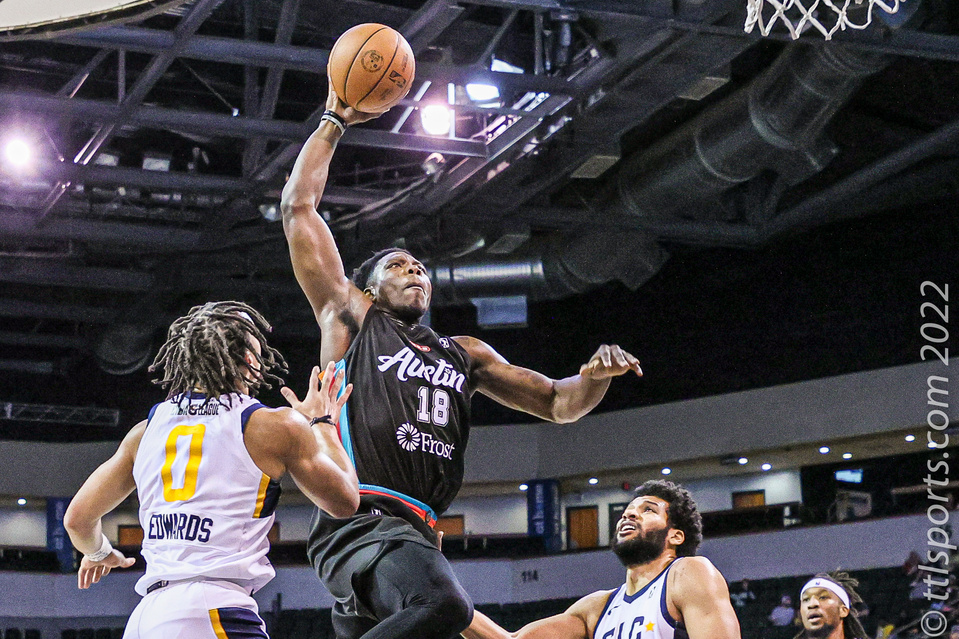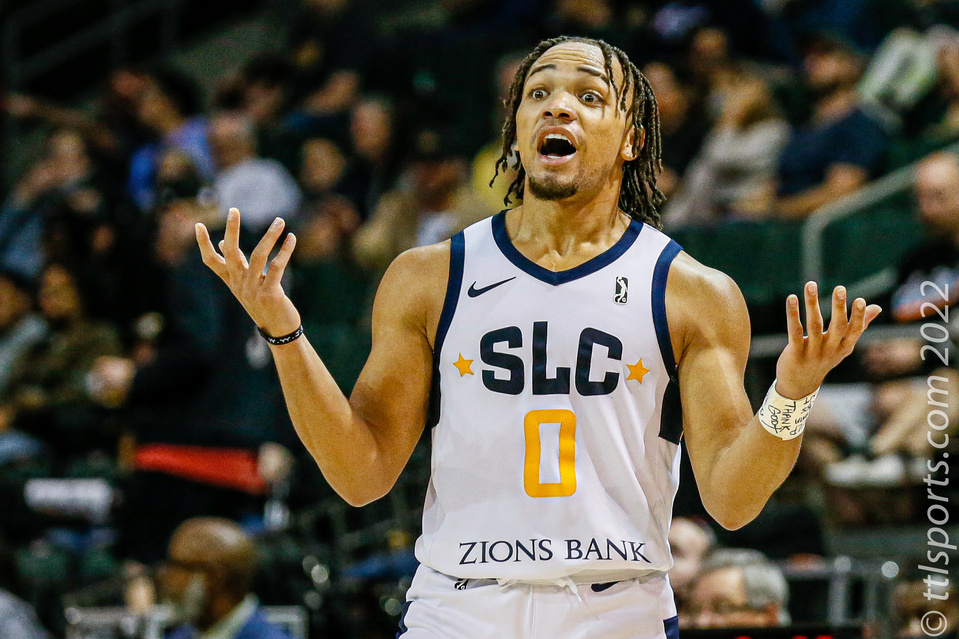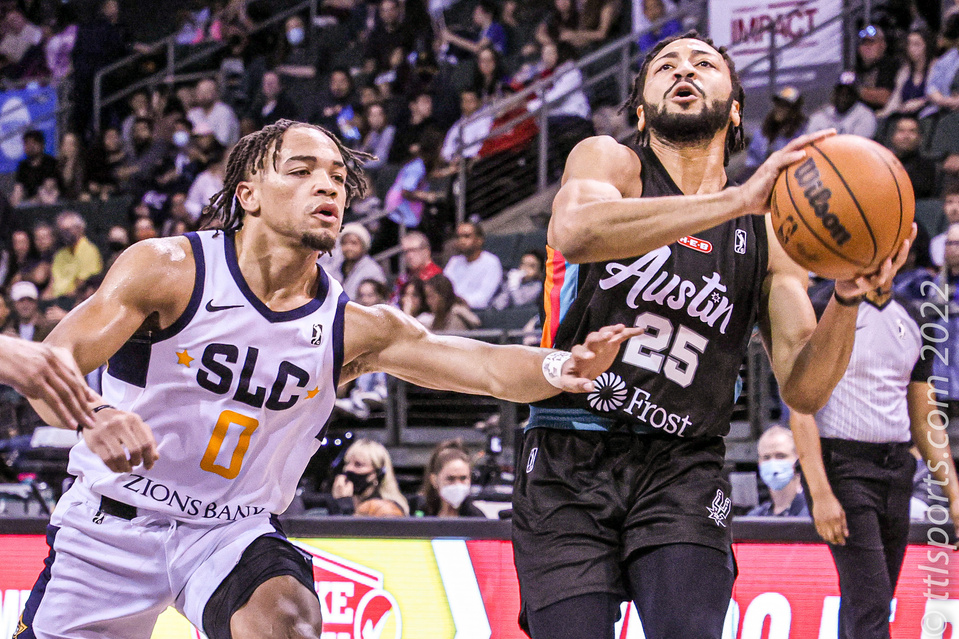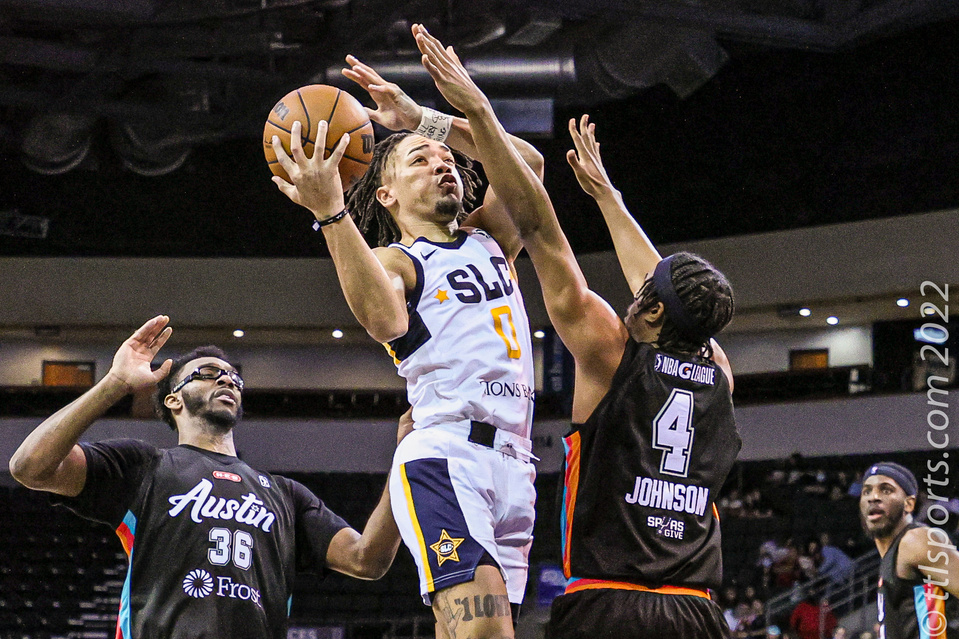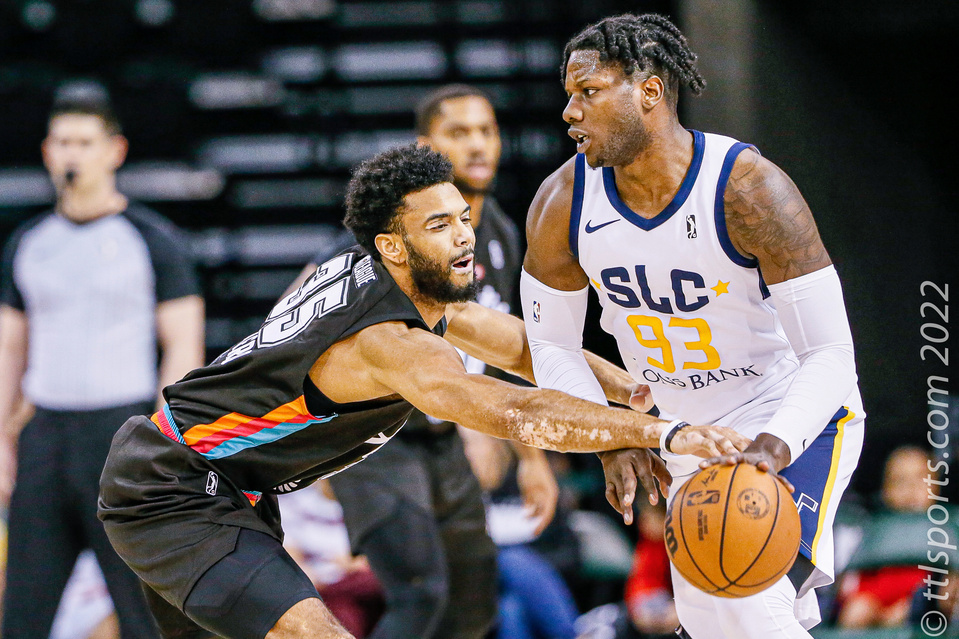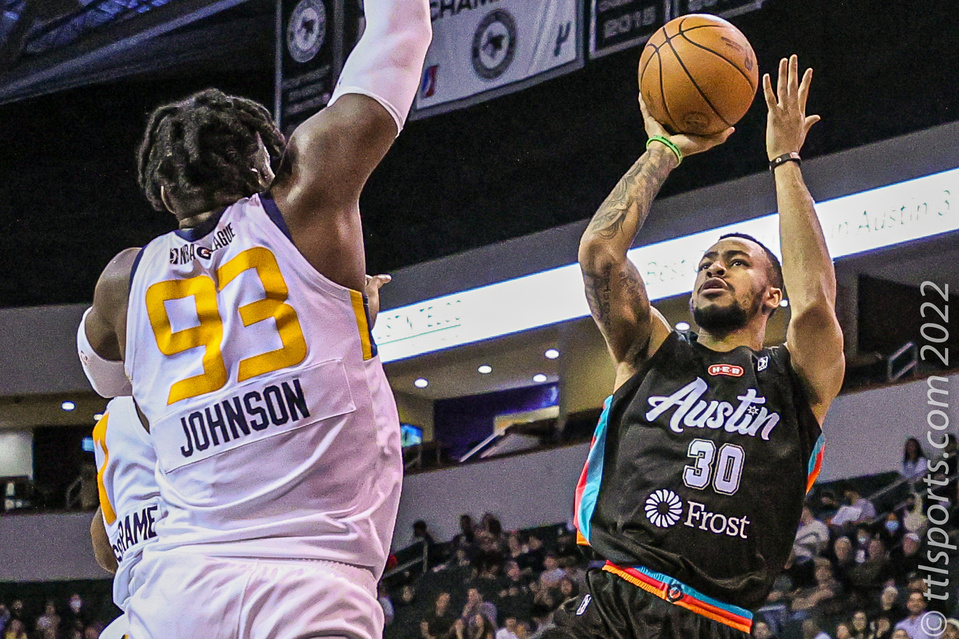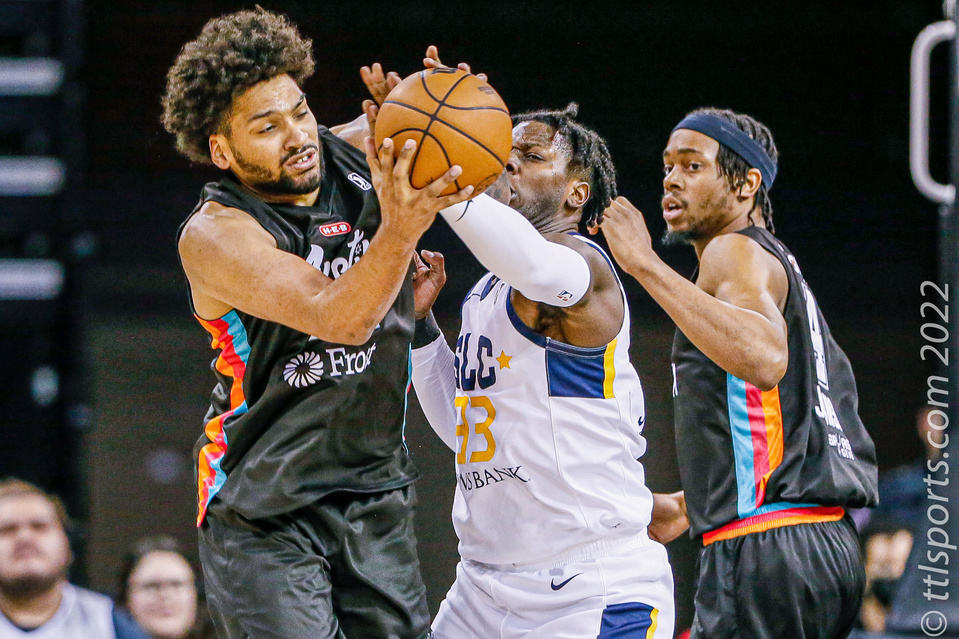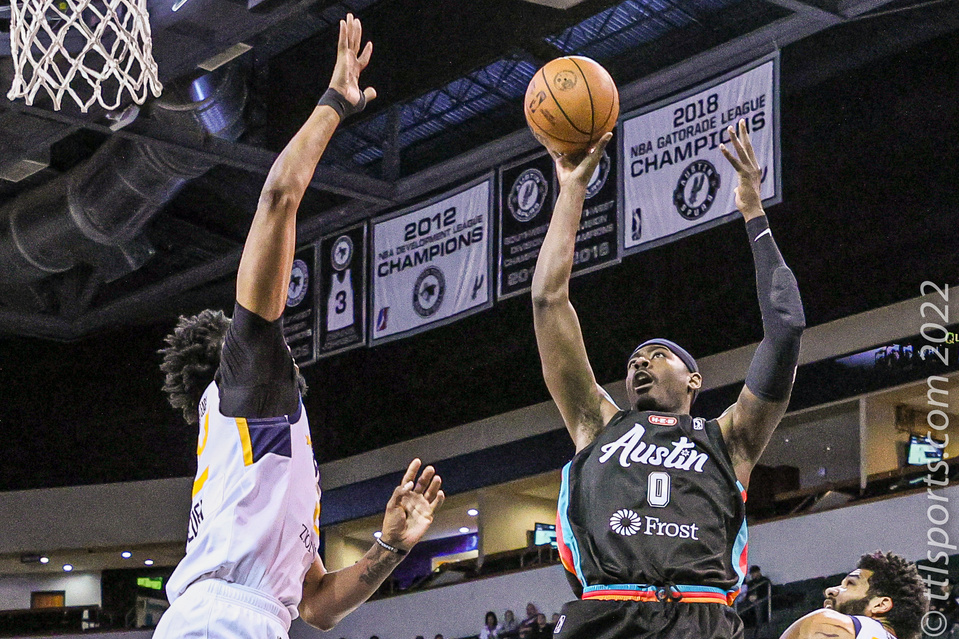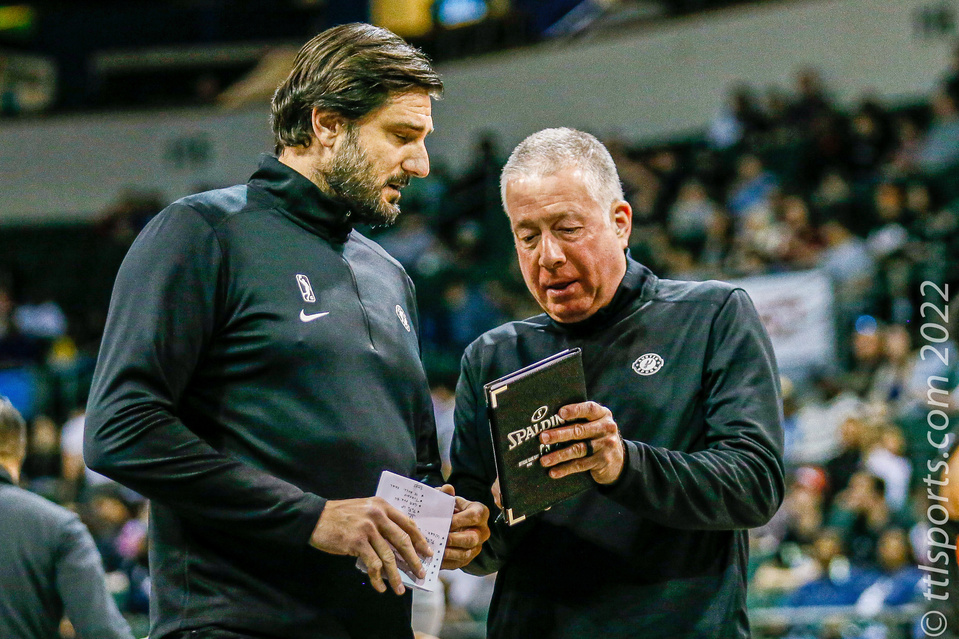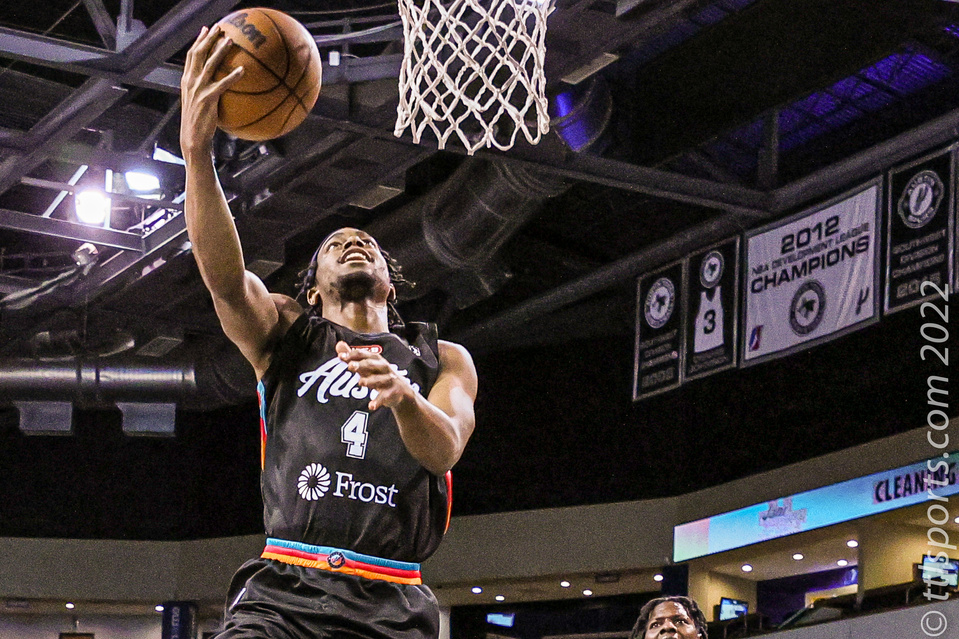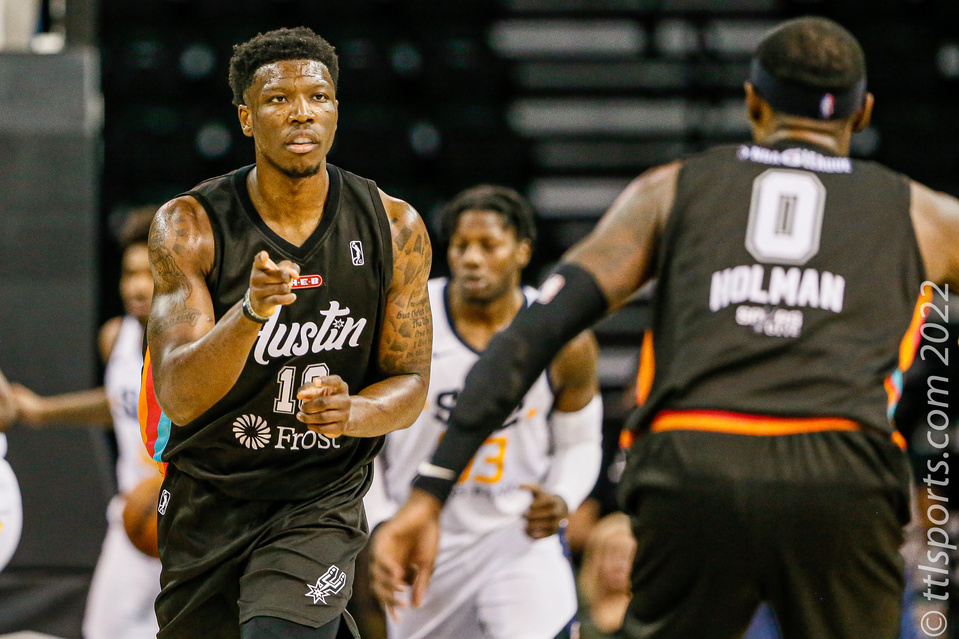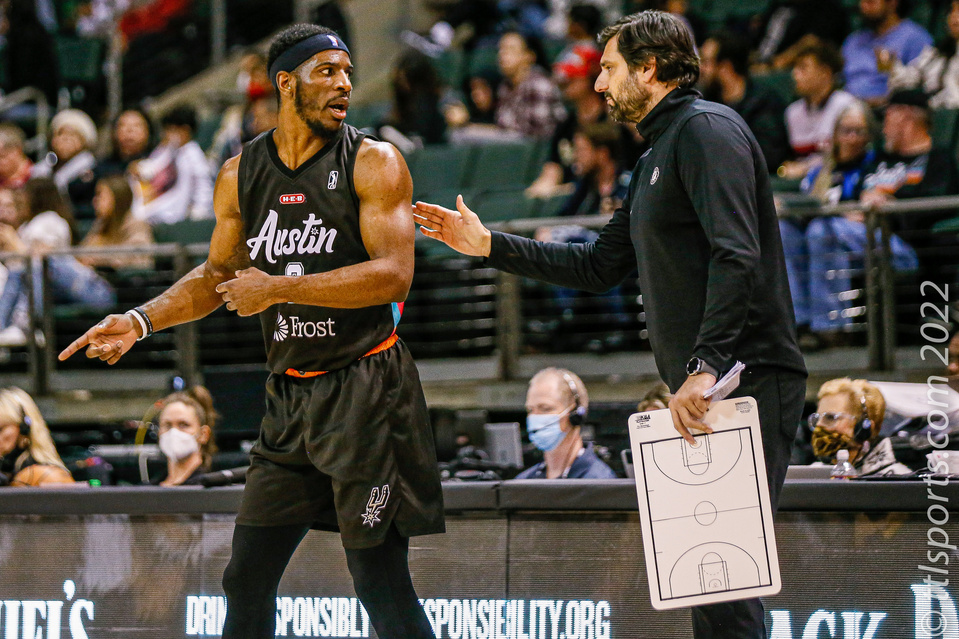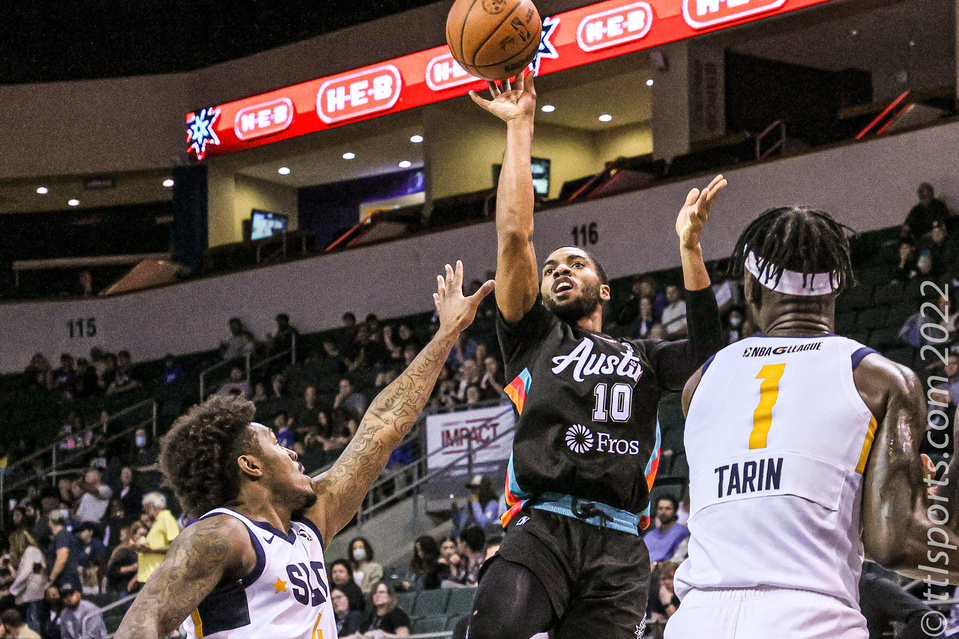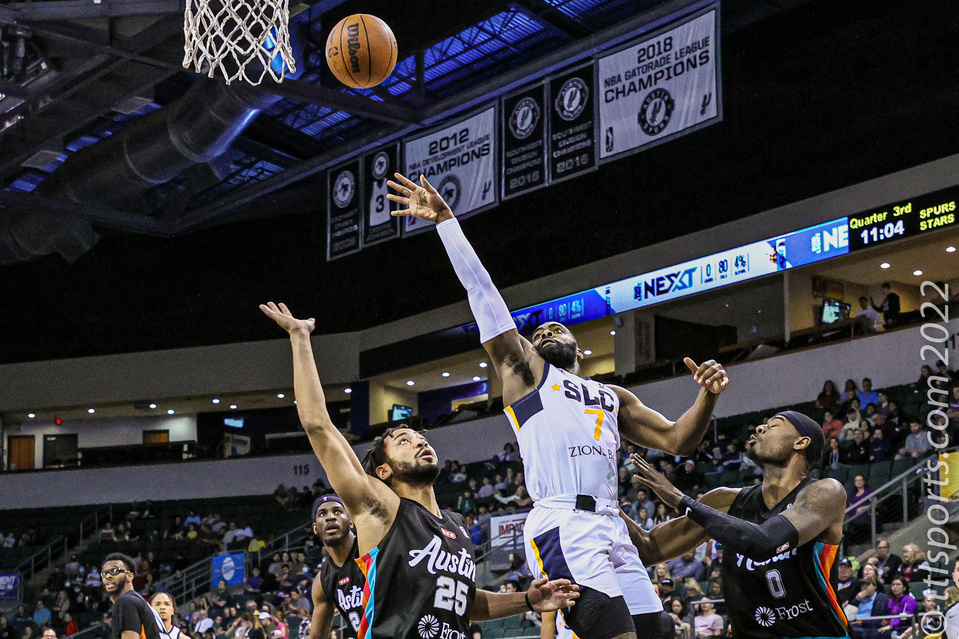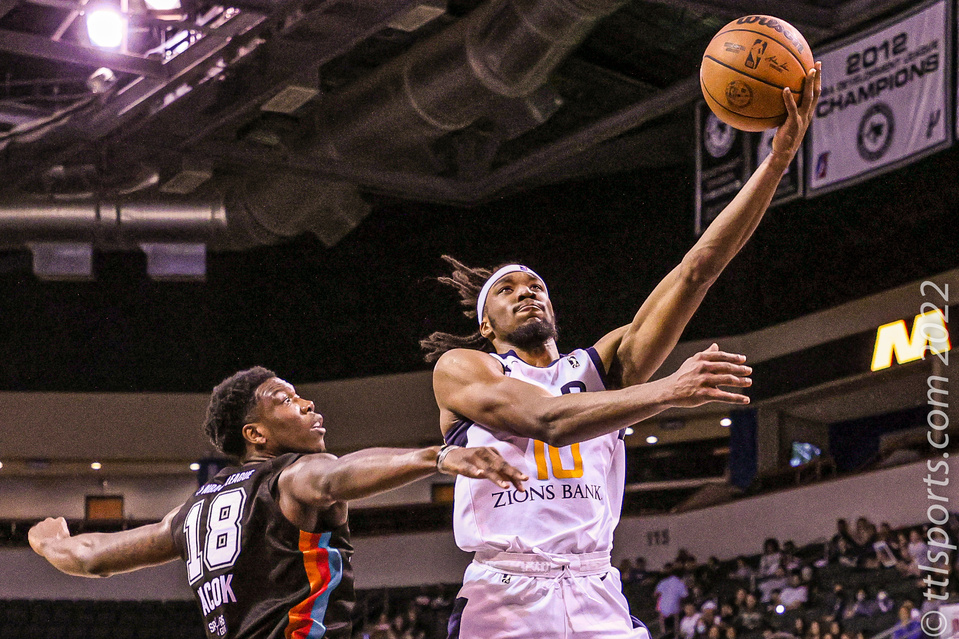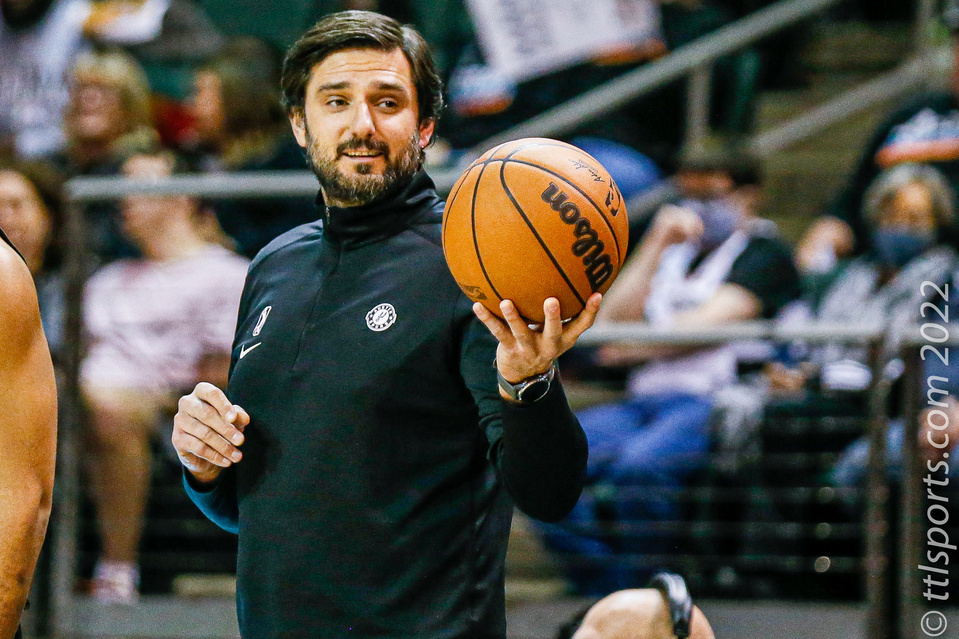 The Salt Lake City Stars (6-15) were their own undoing as turnovers was the difference as they fell to the Austin Spurs (9-9) 136-126. The Stars committed 13 turnovers resulting in 23 points for the Spurs.
The Stars looked solid in the opening frame, leading the Spurs by as many as 7 points, closing the period with a 32-27 lead.
Austin heard the wakeup call in the second period, out-scoring Salt Lake City 40-33, compliments of Devontae Cacok's 11 points and Aric Holman's 10. The Spurs pulled ahead in the final moments of the half, taking a 67-65 lead into the locker room.
The Spurs never looked back.
Austin extended their control in the third period, again leveraging Cacok with 10 points. Jaylen Morris came off the bench to add 7. Austin led by as many as 12 points but settled for a 98-88 margin entering the final frame.
The Stars played valiantly in the fourth period, matching each of Austin 38 points. Carsen Edwards put-up 13 points for Salt Lake City and Xavier Sneed 12.
Salt Lake City's Edwards led all player with 29 points. Sneed added 23 points and Jared Wilson-Frame put up 22. Gerard Tarin came off the bench for 26 points in 25 minutes.
Cacok led the Spurs with 27 point and 13 rebounds. Morris and Damyean Dotson each added 21 points.