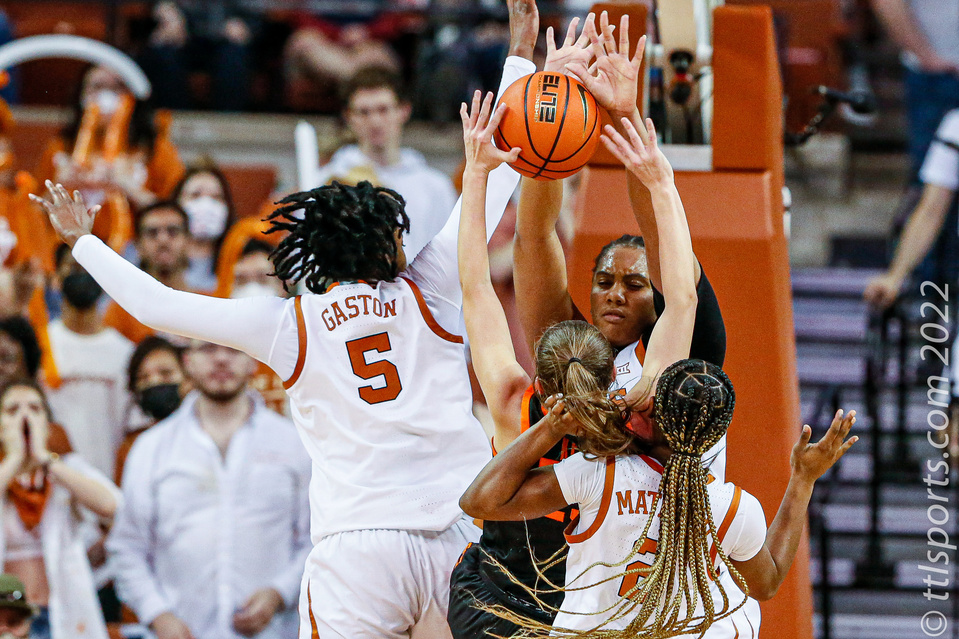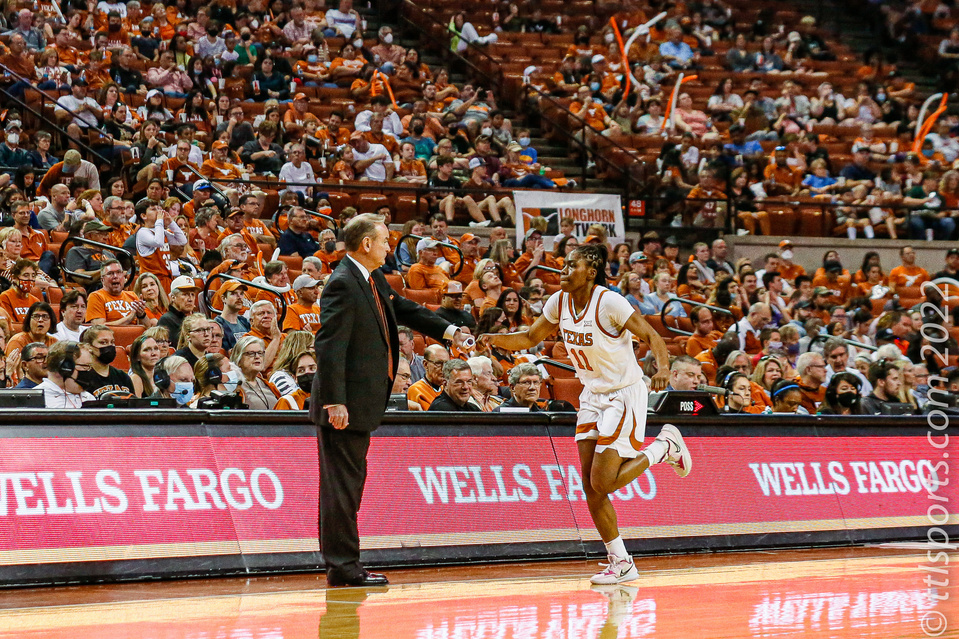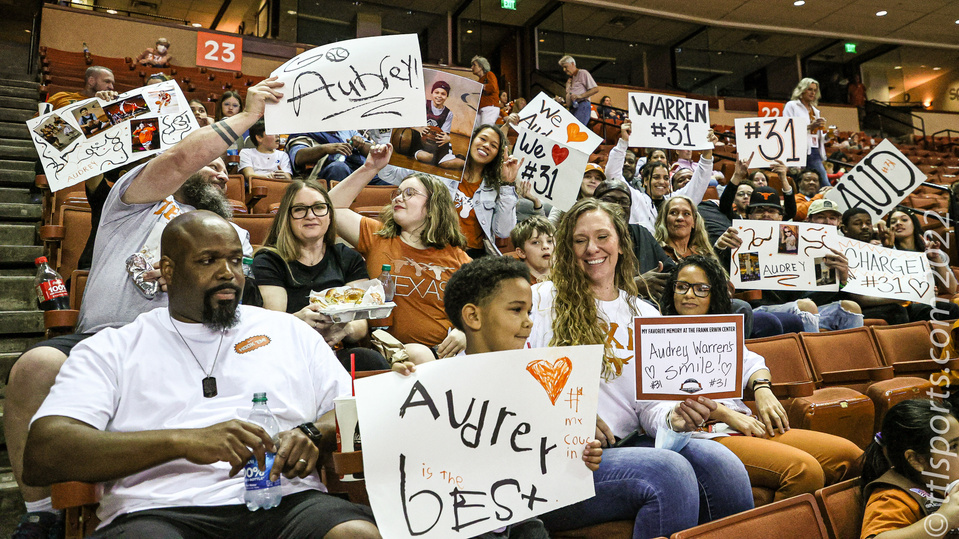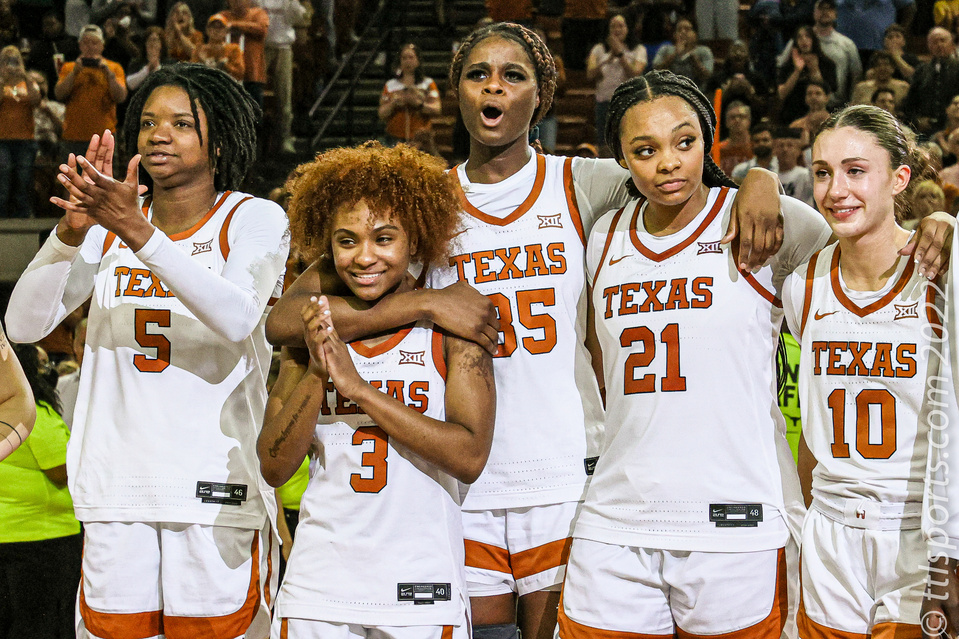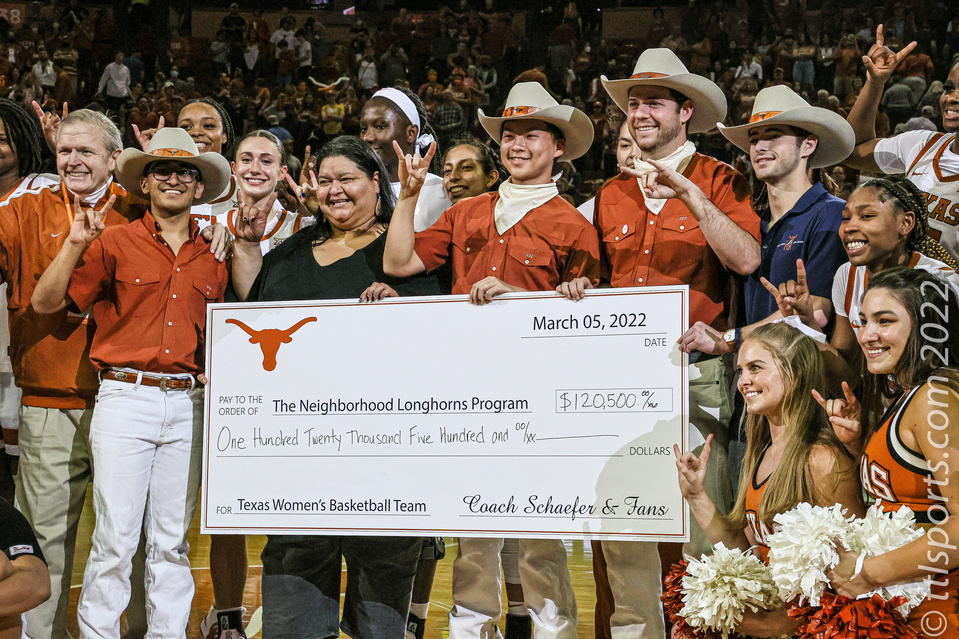 Texas' game against the Oklahoma State University Cowgirls was a game of lasts, and game of firsts.
It was the last home game three Longhorn seniors, Joanne Allen-Taylor, Lauren Ebo and Audrey Warren.
It was also the last regular season basketball game to be played in the Frank Erwin Center. Play moves to the Moody Center next season as the Erwin center is razed to make way for the UT Medical School expansion.
And it was the first time fans turned out in force this season, 12,506 strong, in response to head coach Vic Schaefer's personal challenge. Schaefer's challenge, matched and exceeded by a wide range of supporters, raised $120,500 for the Neighborhood Longhorns Program, the premier educational outreach program of the University of Texas at Austin.
And these distractions aside, Texas (23-6) went on to defeat OSU (8-19) 65-to-50. Texas extends their win streak to 8 games as they prepare for the Big 12 Championship next week in Kansas City.
The Longhorns started the game on fire, out-scoring the Cowgirls 23-to-9 and hitting 50% of their shots from the floor. A stunned OSU managed 2 of 13 field goal attempts.
OSU regained their composure, somewhat, in the second period, putting up 11 points and upping their shoot to 40% from the floor. Texas eased back, ever-so-slightly, with only 17 points, but improved their shooting from the floor (62%) and from range (50%).
The Cowgirls hobbled to their locker room trailing 40-to-20.
The Longhorn showed solace in the second half, letting the last 20 minutes of the game pass quickly and allowing OSU to close the final gap to 15 points.
Ebo led all players with 17 points and 6 rebounds. Rori Harmon dropped 13 points and led all players with 4 assists.
Lauren Fields and Lexy Keys led Oklahoma State with 10 points each. Field added 6 steals, but committed 6 turnovers. Macie James came off the bench for 9 points in 22 minutes of play.