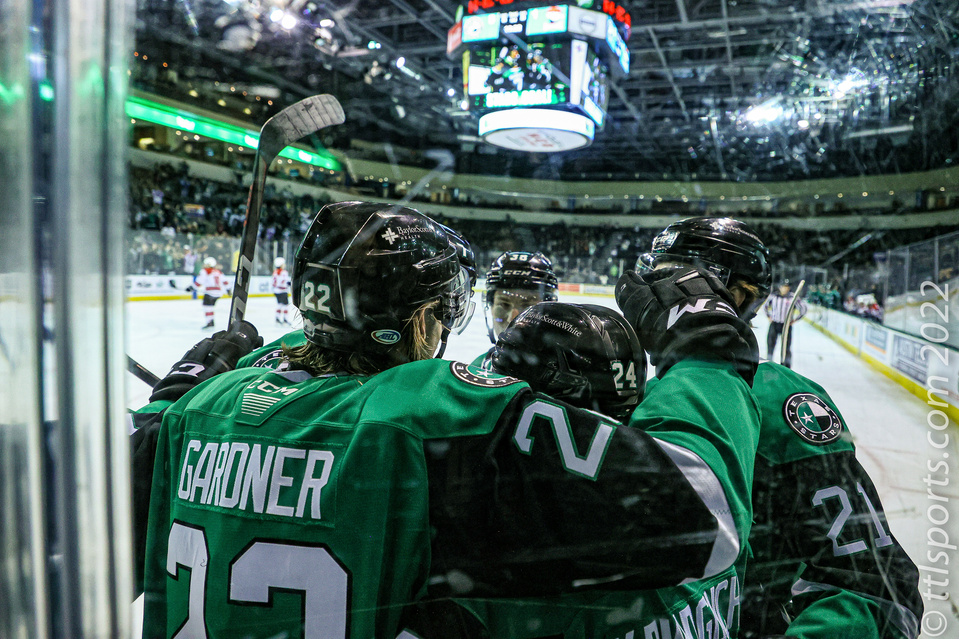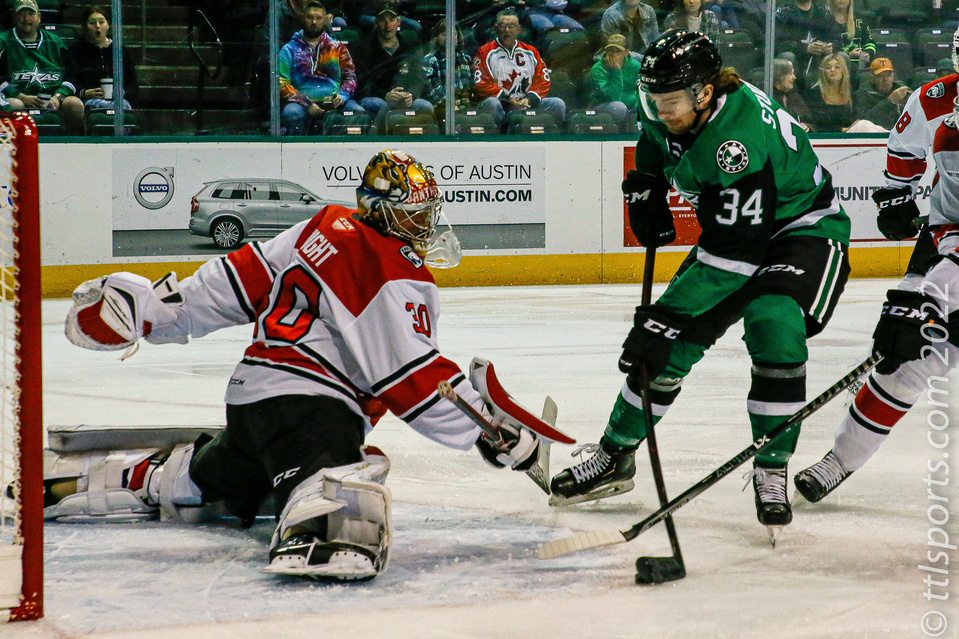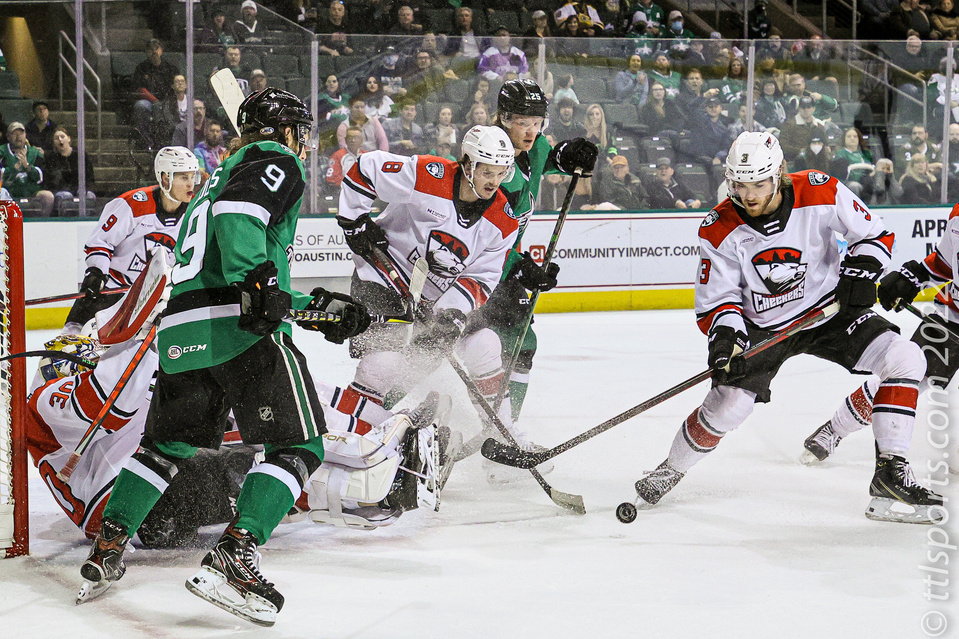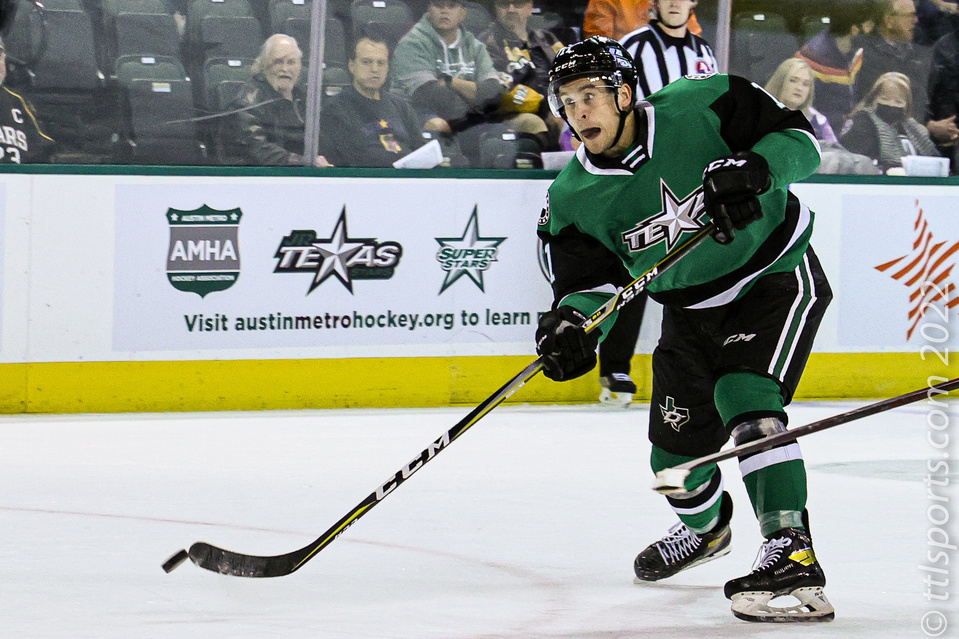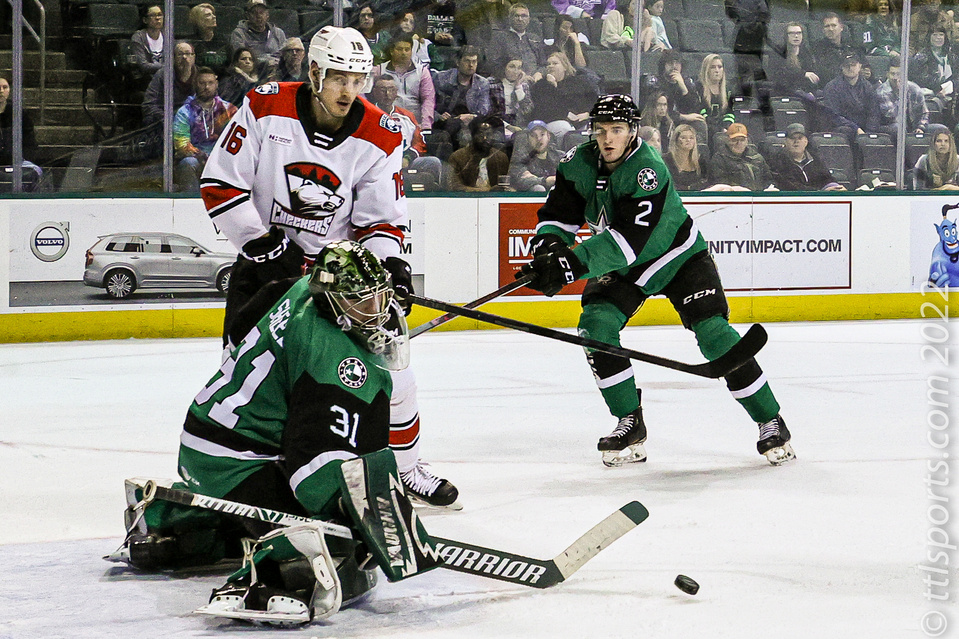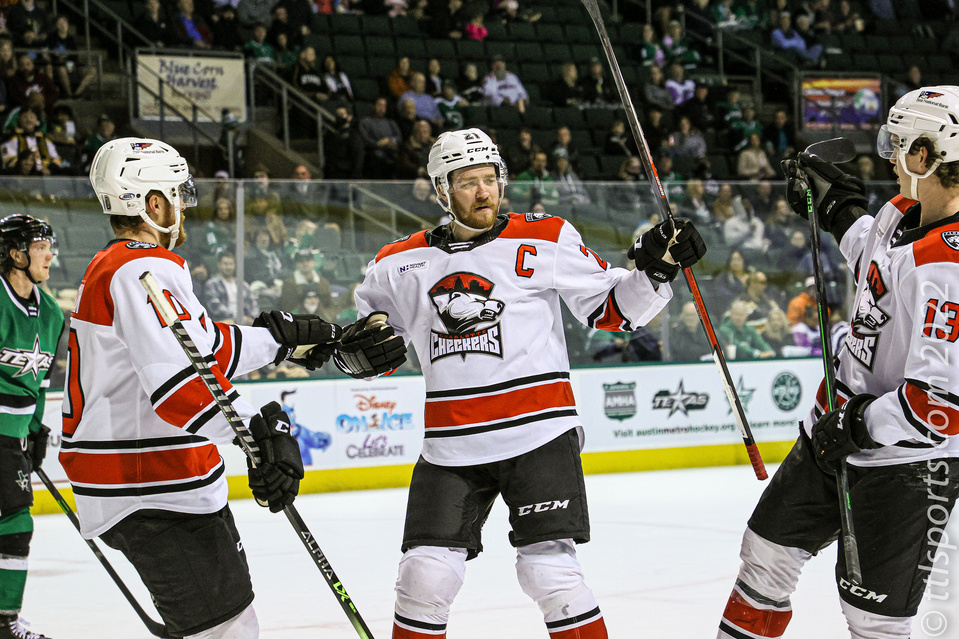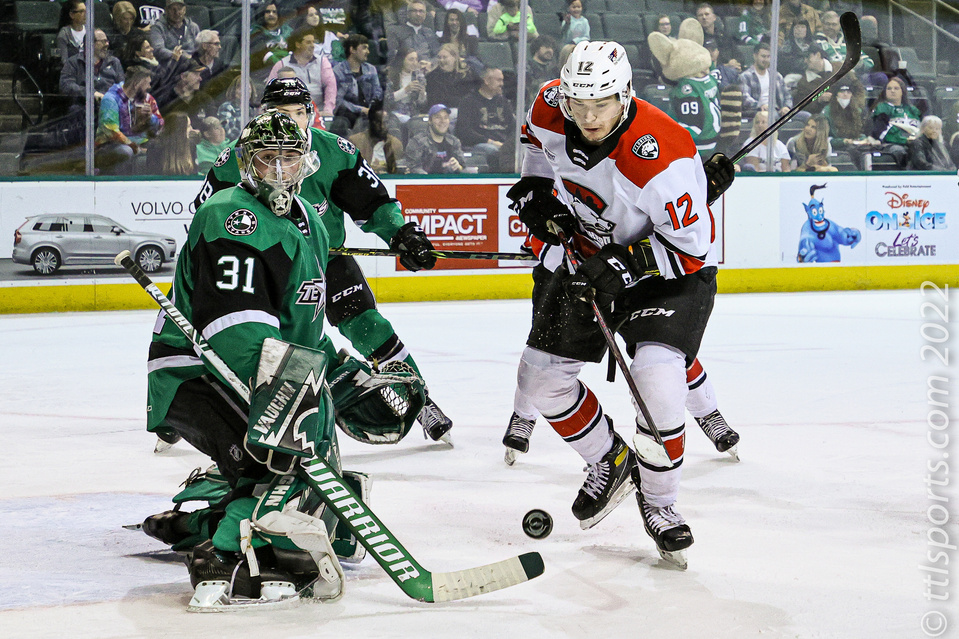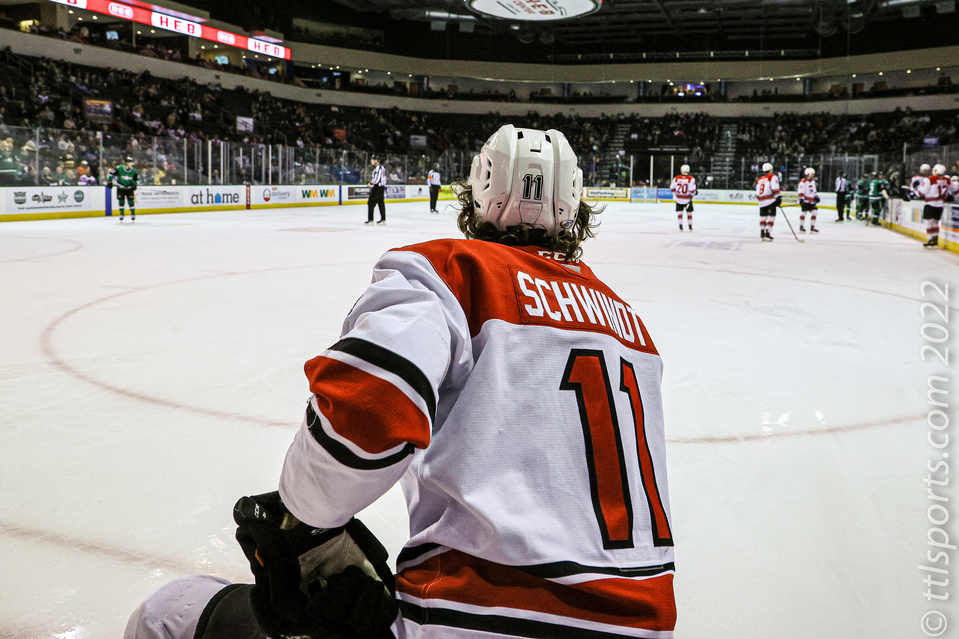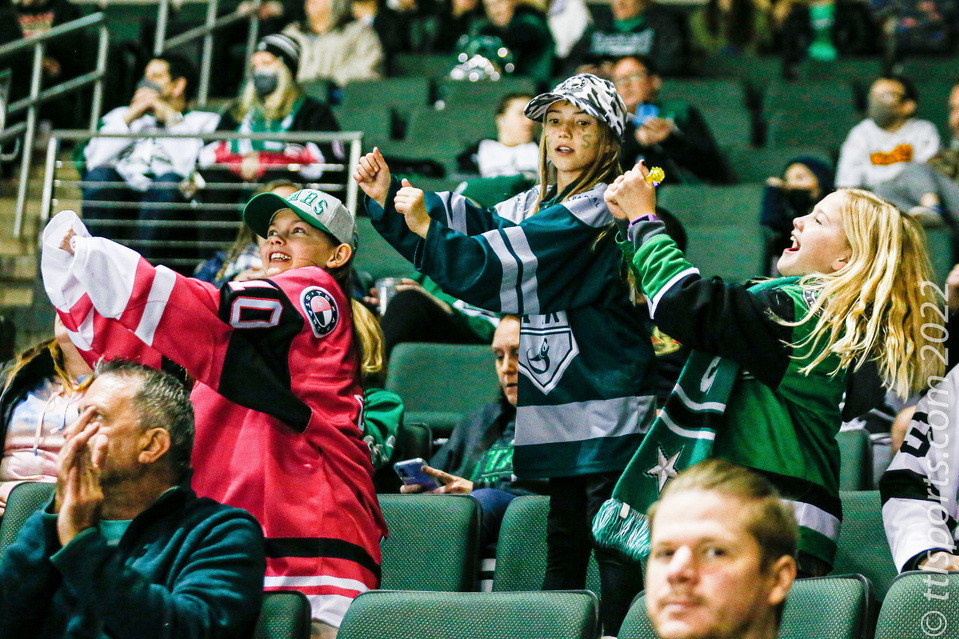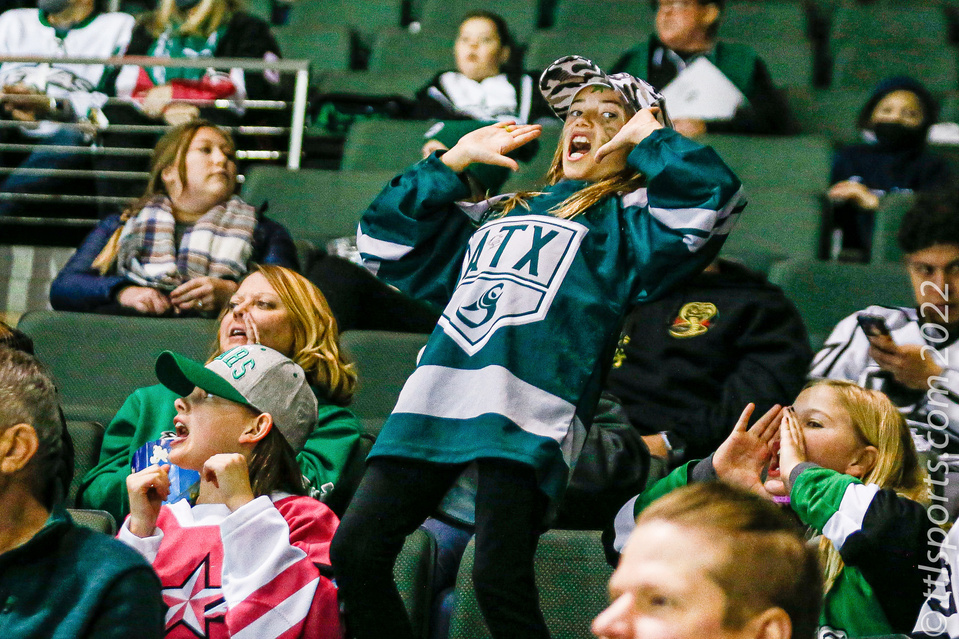 Last night the Stars couldn't score a goal to save their lives; tonight, they couldn't stop. The Texas Stars handily defeated the Charlotte Checkers by a score of 7-1. A total of seven Texas players found the back of the net.
Fast starts were the hallmark of the Texas victory.
The Stars waited for all of 64 seconds to start the scoring frenzy, compliments of Dallas Stars assignee Marian Studenic.
Texas's Alex Petrovic waited only 24 seconds into the second period to score. Zac Dalpe kept the Checker relevant midway through the period with a power play goal, but Joel L'Esperance started to kick soil into Charlotte's grave with a Stars' goal late in the frame.
Texas led 3-1 entering the final intermission.
The final period was all Texas, starting with Anthony Louis' goal 60 seconds in. Riley Damiani gave the Stars a 5-1 advantage, followed 25 seconds later by Jordan Kawaguchi's score. Rhett Gardner capped a stellar evening for Texas on a power play goal at 15:39.
Texas goalkeeper Adam Scheel (6-6-6) earned the win, successfully facing 35 of 36 shot-on-goal. A shell-shocked Charlotte netminder Spencer Knight was replaced by Antoine Bibeau early in the final frame. Knight suffered the loss, allowing 6 goals against 28 shots. Bibeau allowed 1 goal on 5 shots.