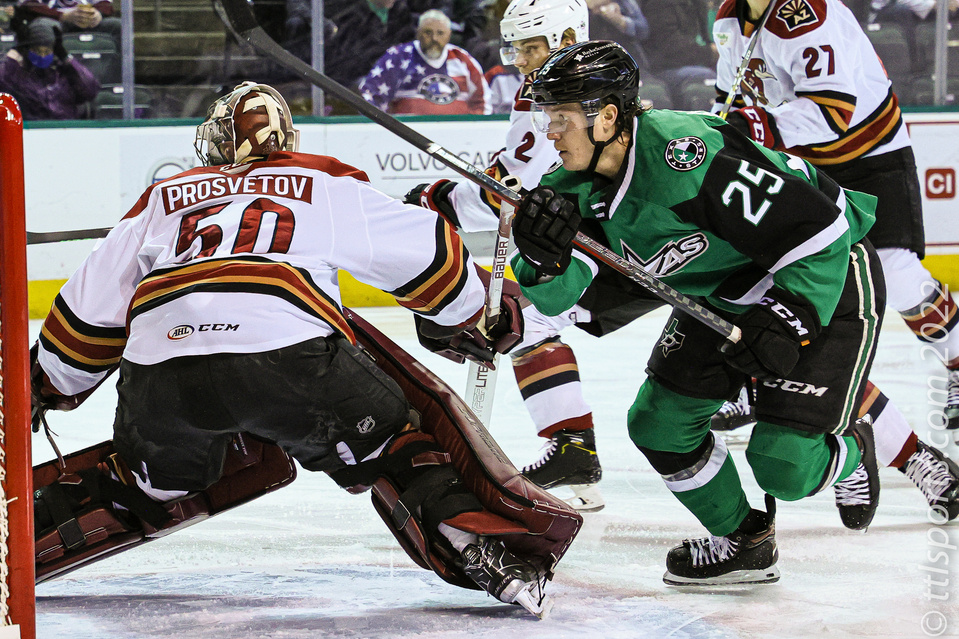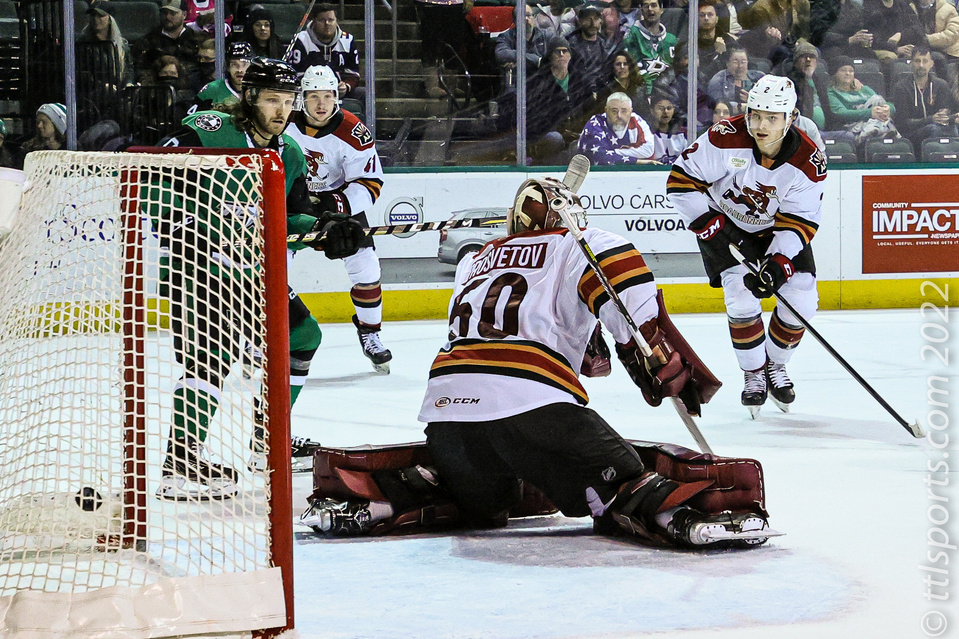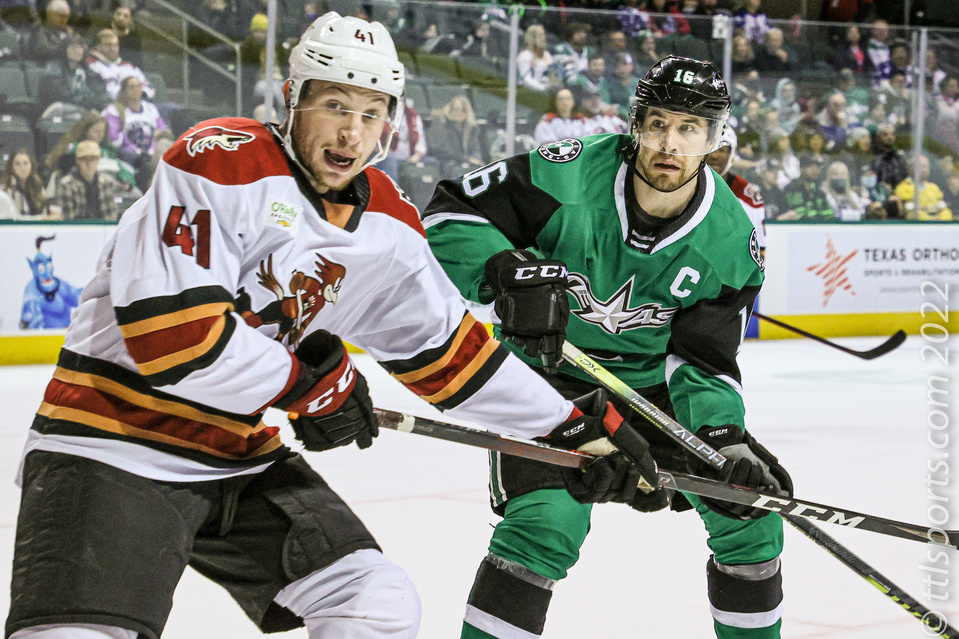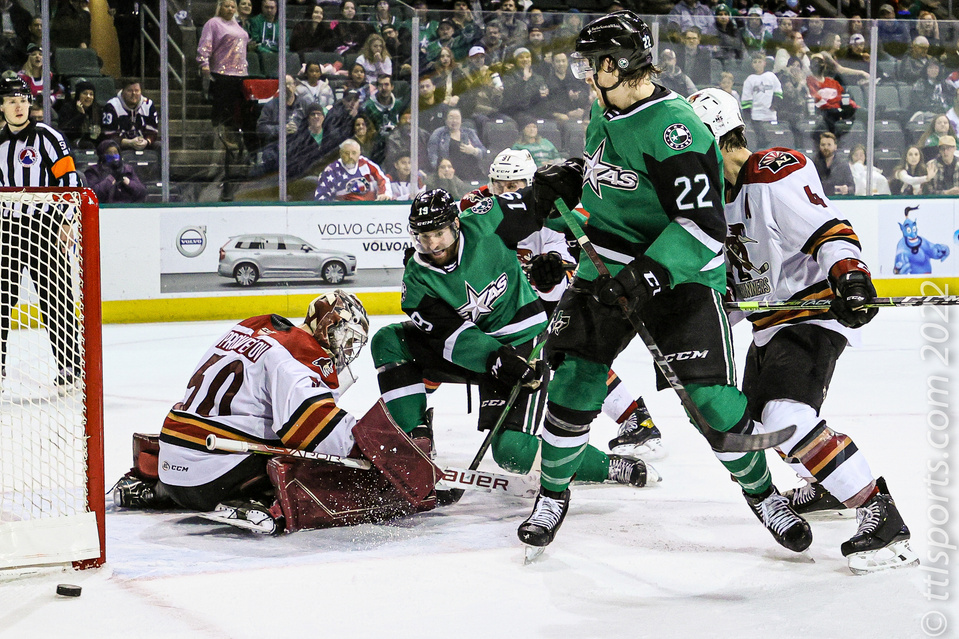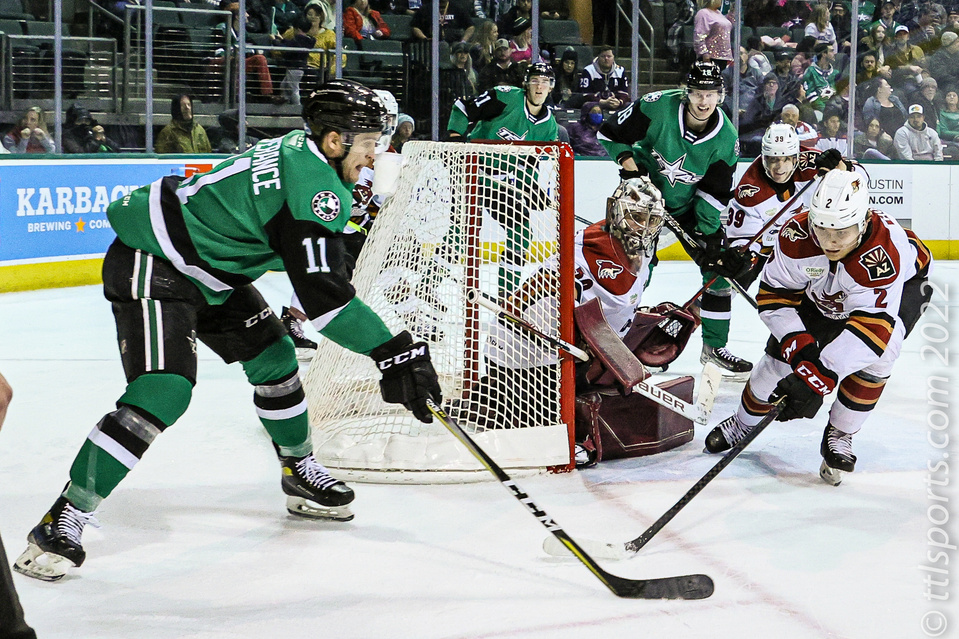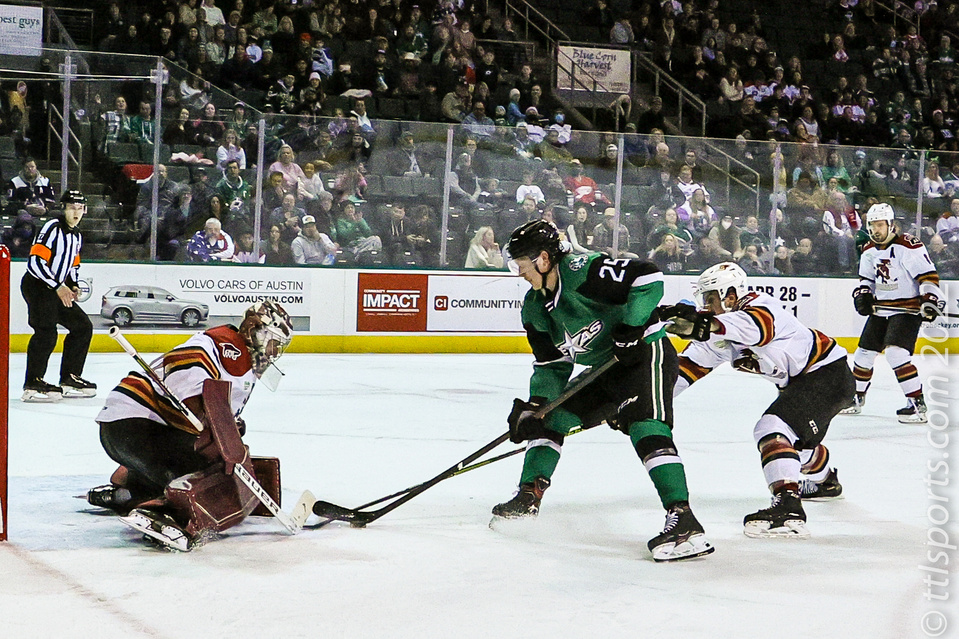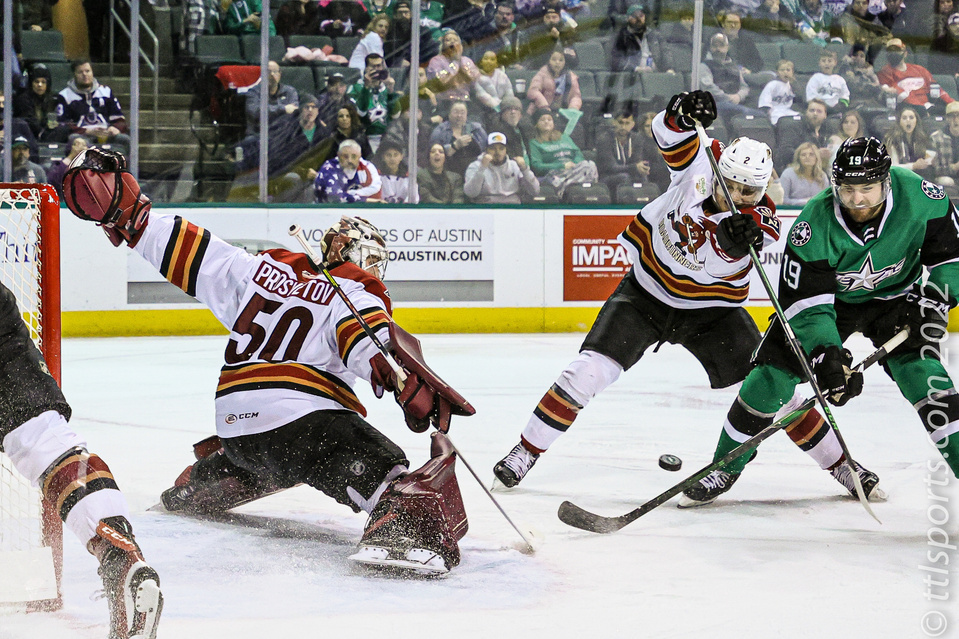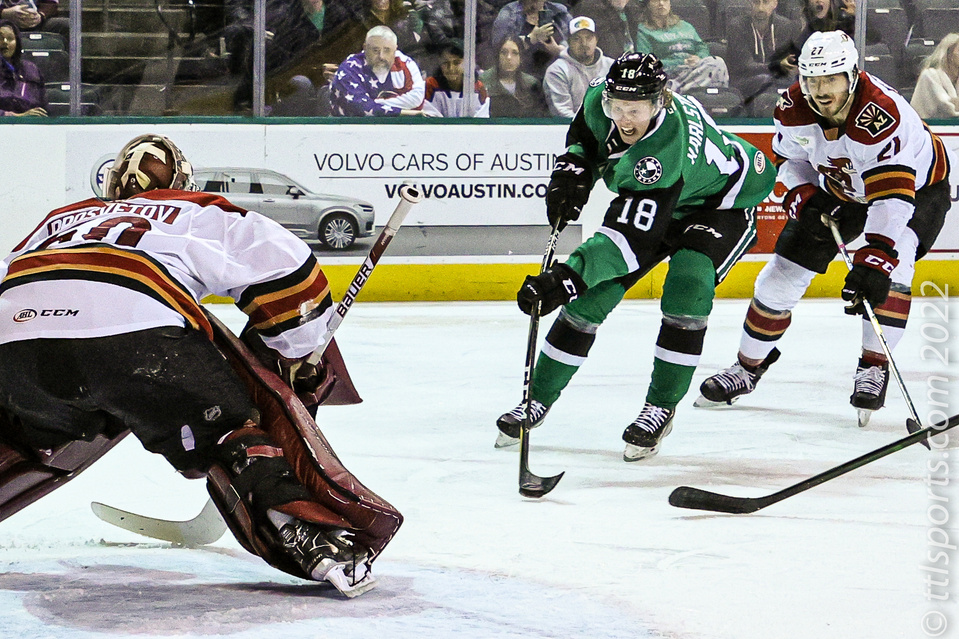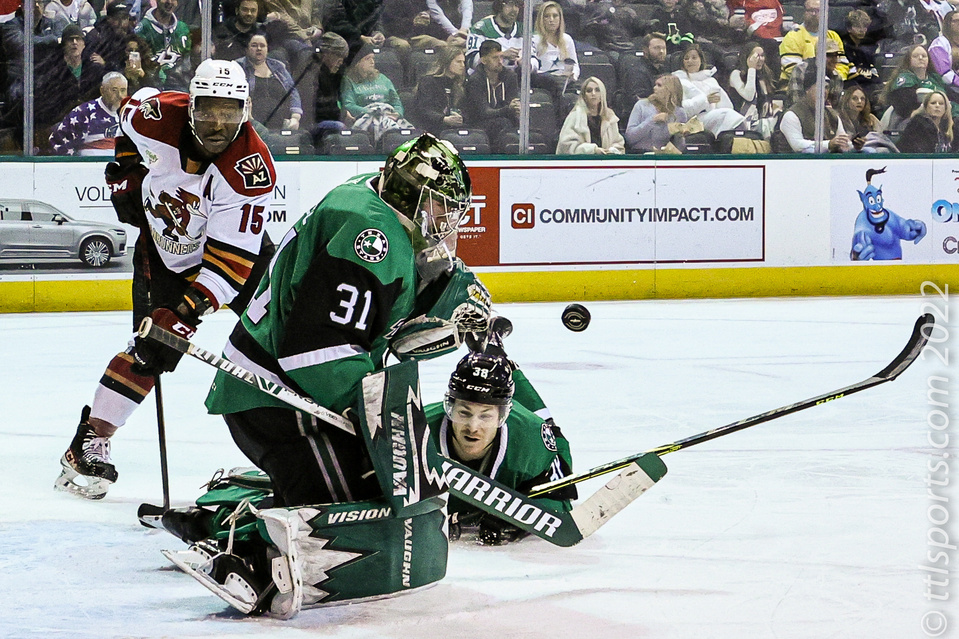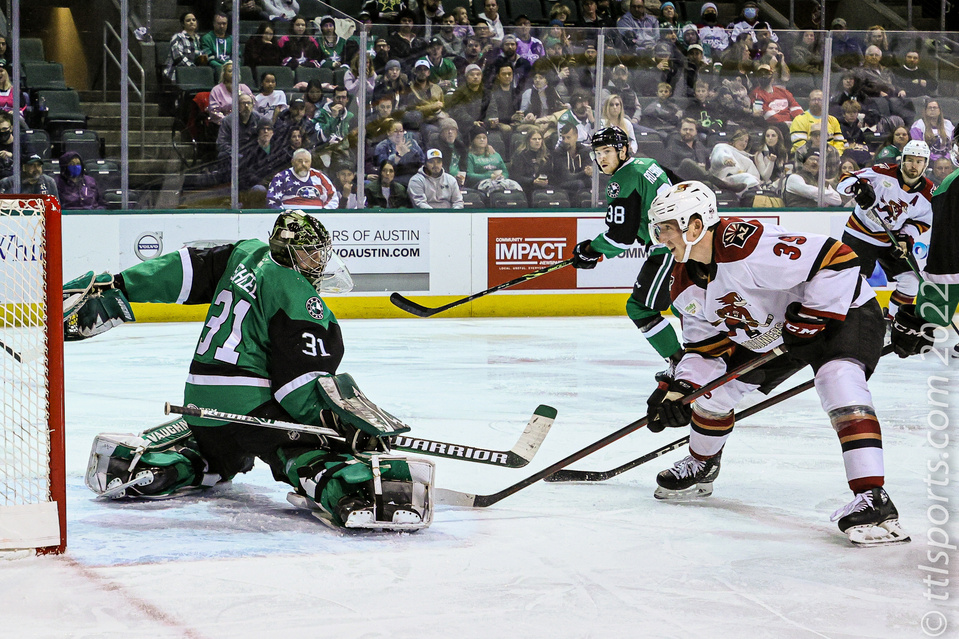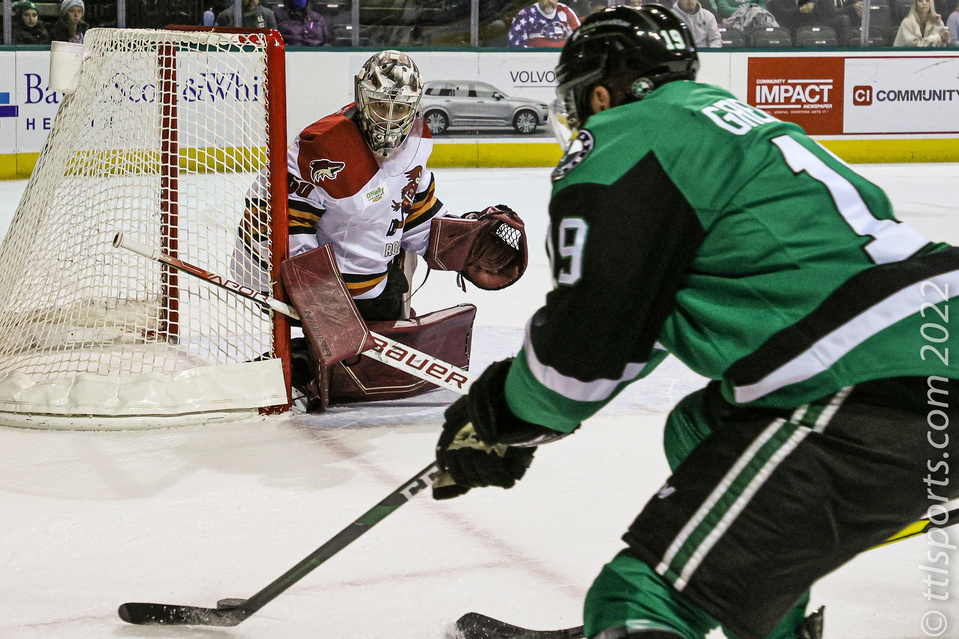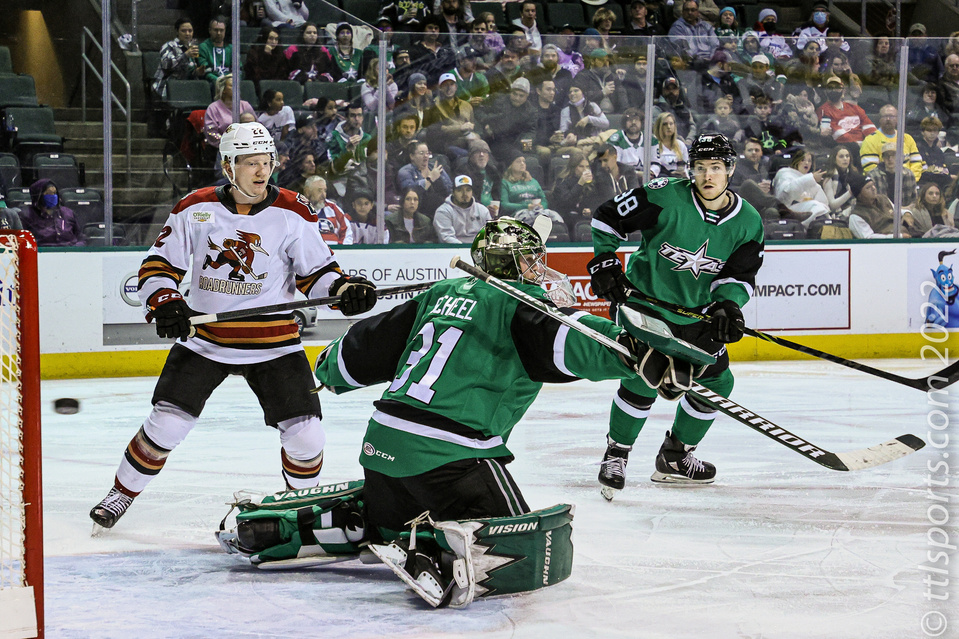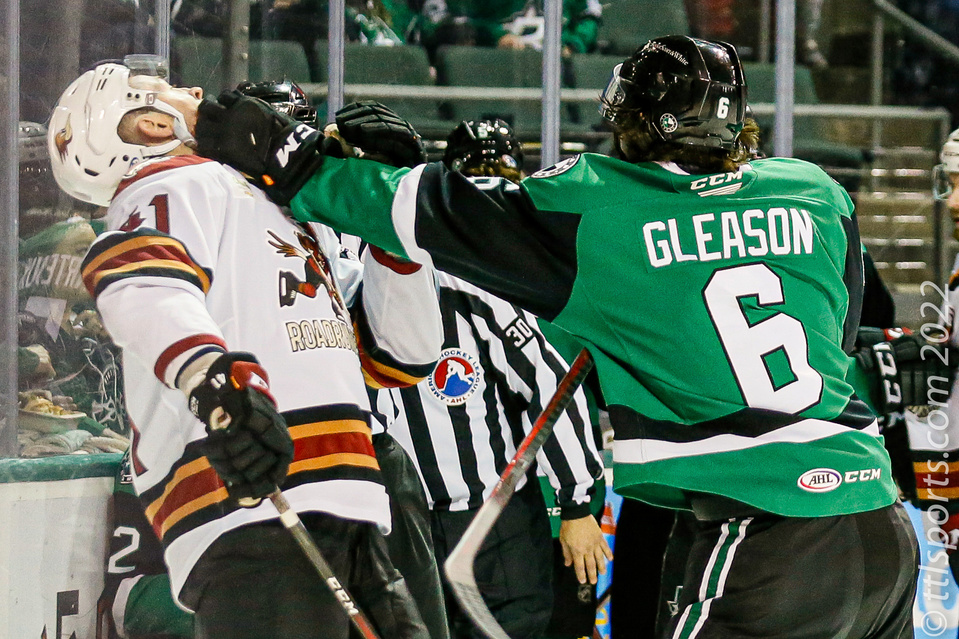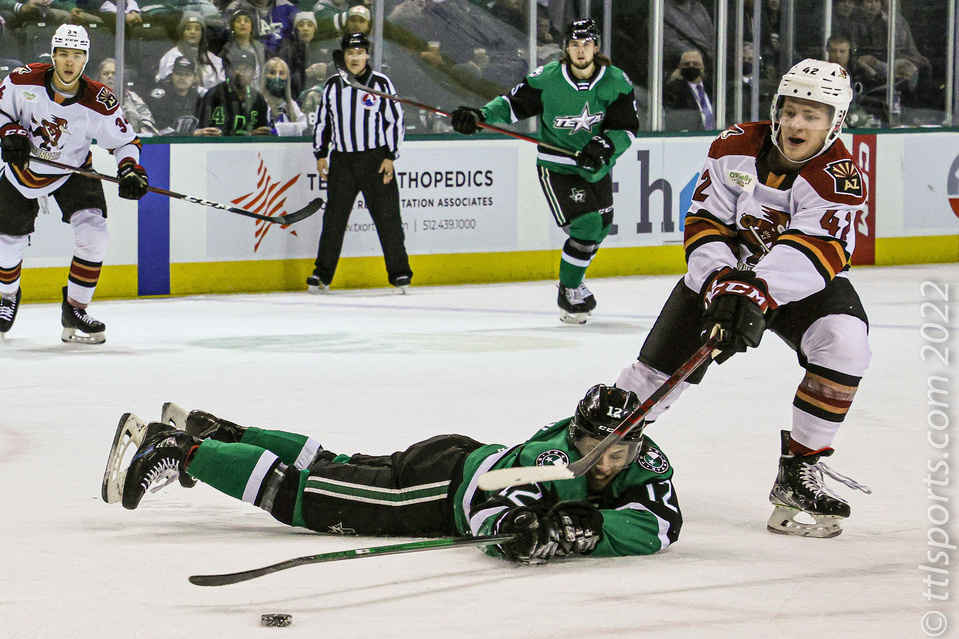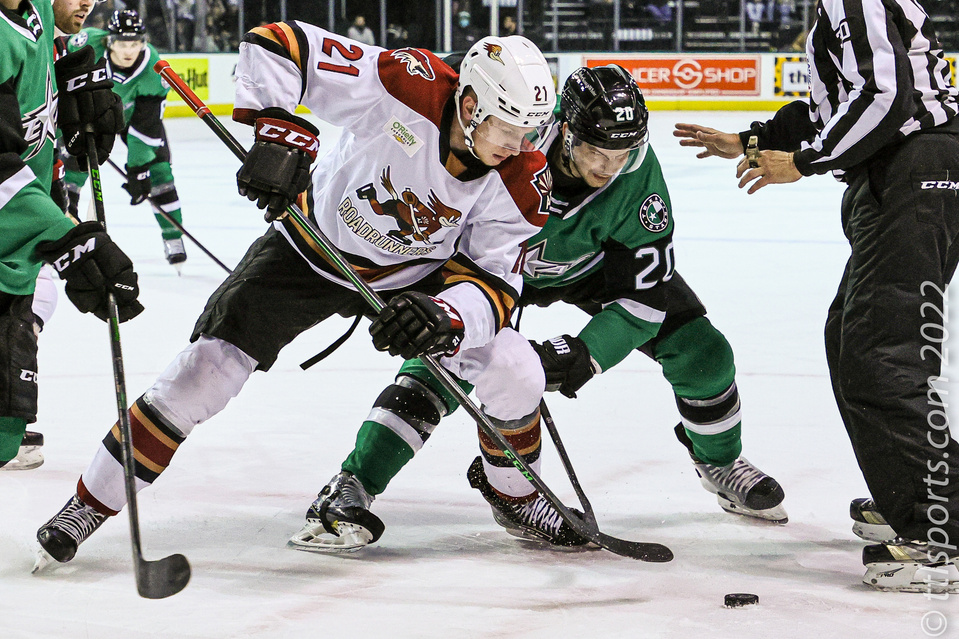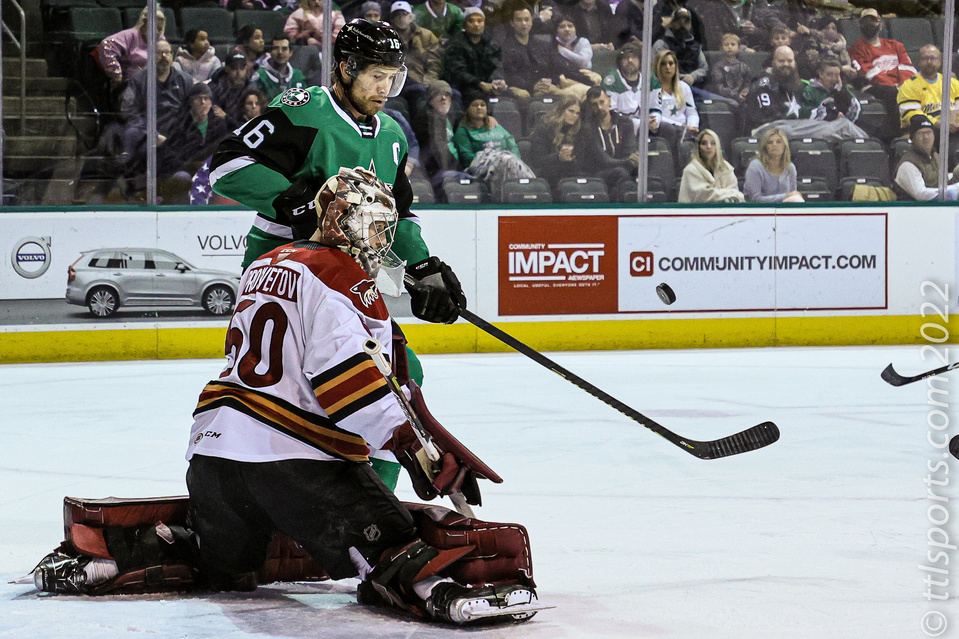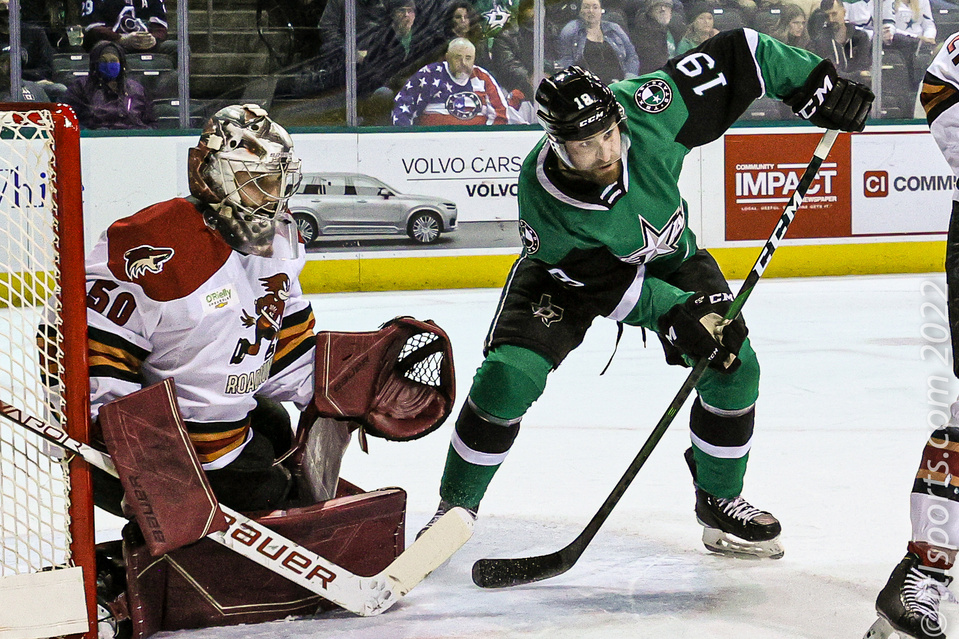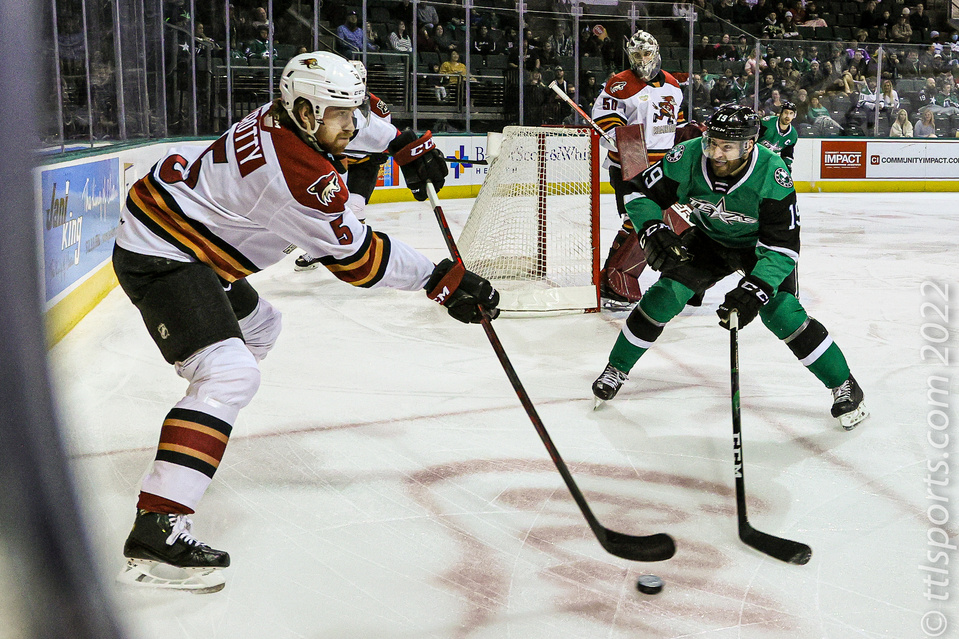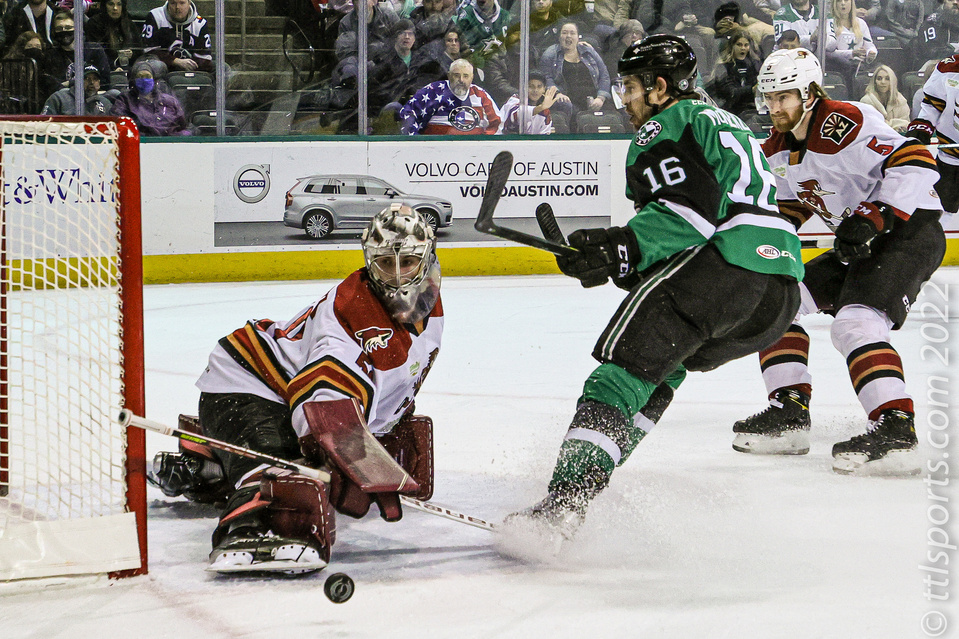 Texas scored the go-ahead goal with 2:25 remaining in the game to defeat the Tucson Roadrunners by a 3-2 score. The goal came off the stick of Ty Dellandrea, who leads the team with 5 game-winning scores.
Tucson's Cameron Crotty opened the scoring early in the first period.
Dellandrea evened the contest one minute into the second period on a power play, deflecting a shot by Antony Lewis, then hitting a defending, before crossing the goal line. Texas took the lead 28 second later when Tanner Kero found the back of the net. Tucson's Cameron Hebig tied the contest two minutes later on a power play.
Texas over-powered Tucson in nearly every aspect of the game, out-shooting them 36-to-24. The Stars were surprising efficient on the power play opportunities, converting on 1-of-2 chances. The Roadrunners converted on 1-of-3 tries.
"I liked our body of work on both sides of the puck," said head coach Neil Graham. "We created a lot of scoring chances, especially through the final 40 (minutes). I'm glad our guys were able to stay with it."
Texas' Matt Jurusik (8-4-3) earned the win, making 22 saves against 24 shots. Tucson's Ivan Prosvetov endured the loss, allowing 3 goals on 36 shots.