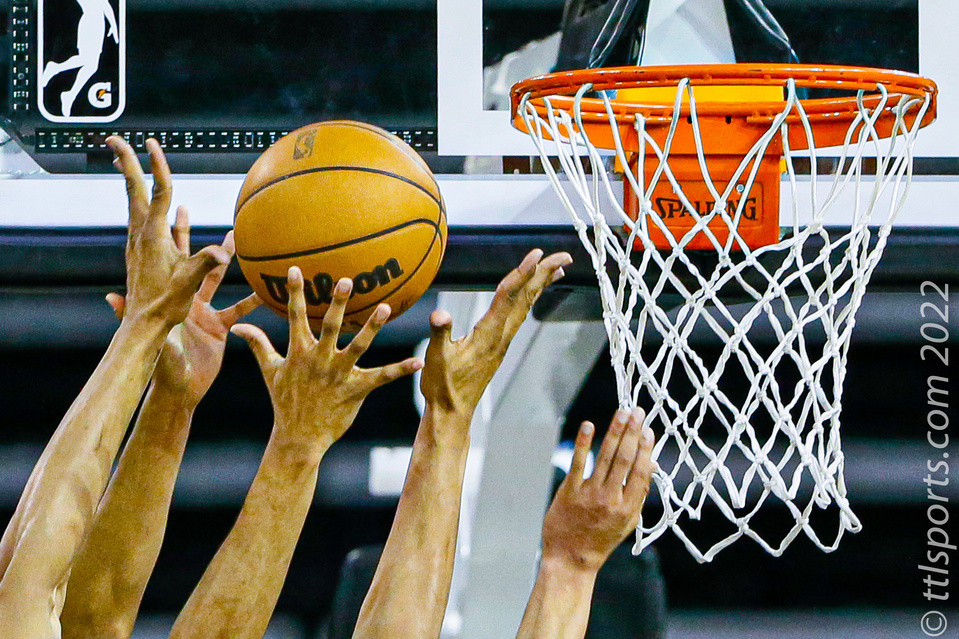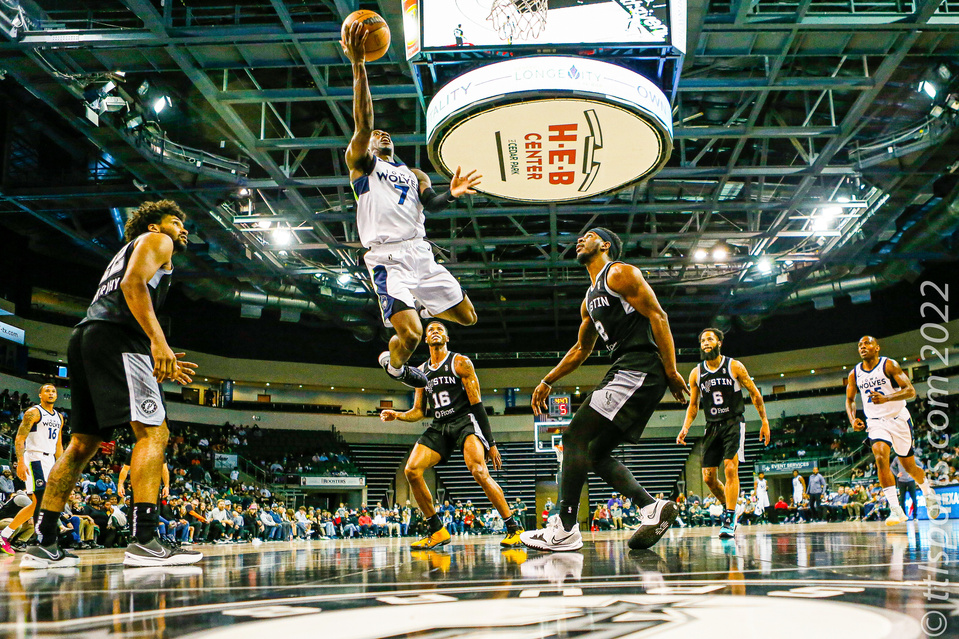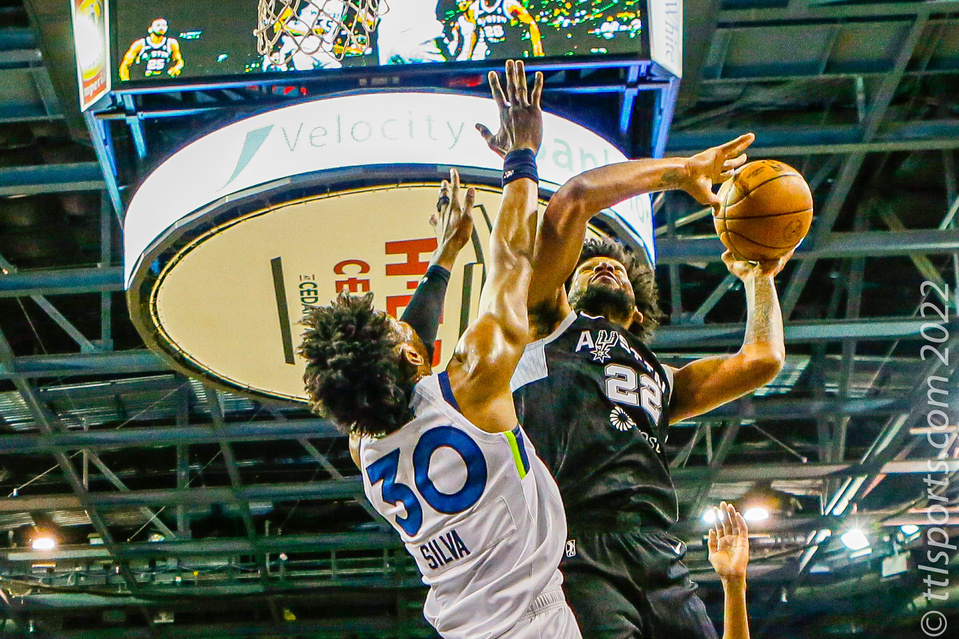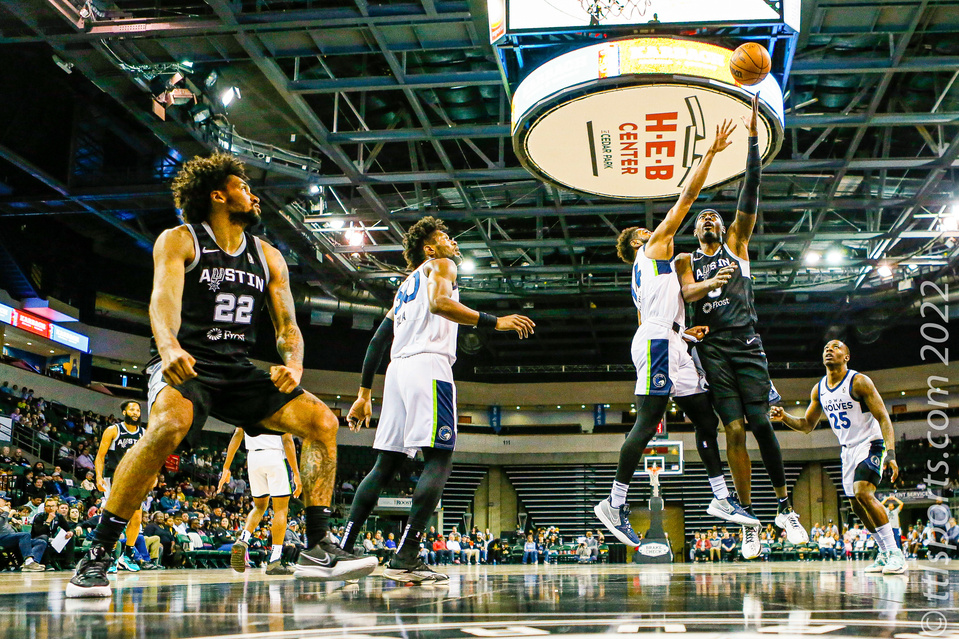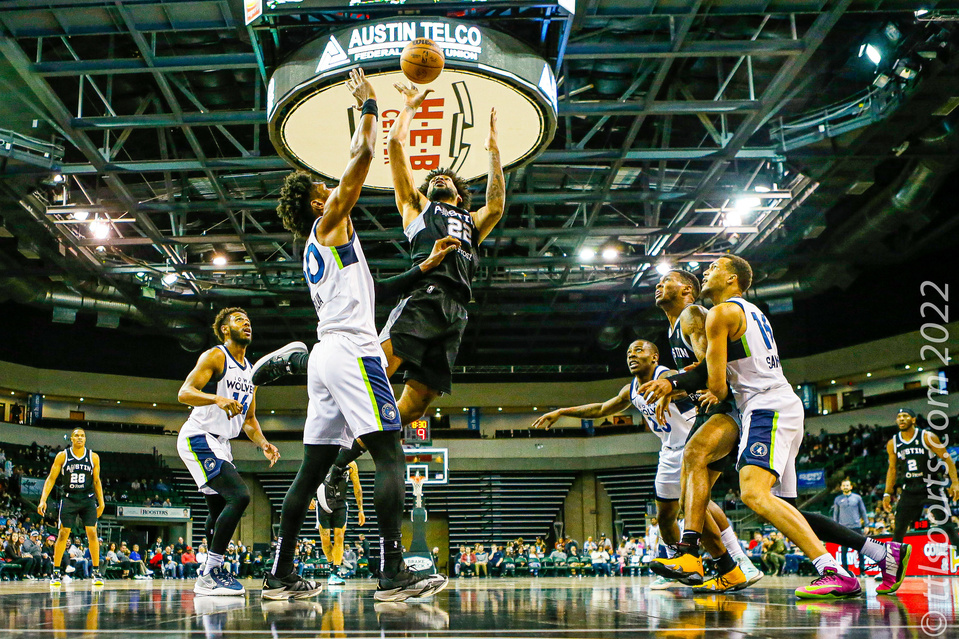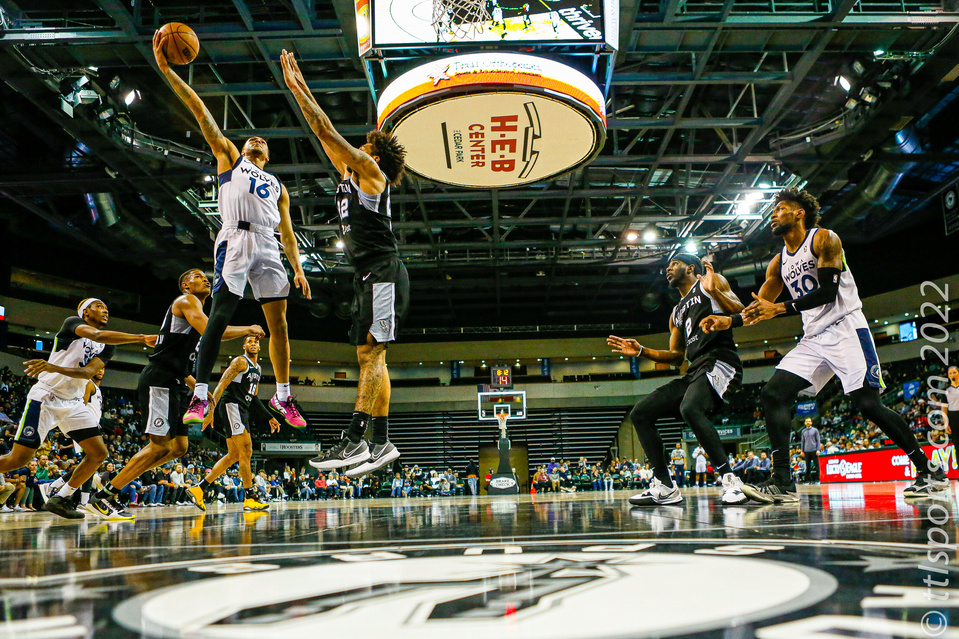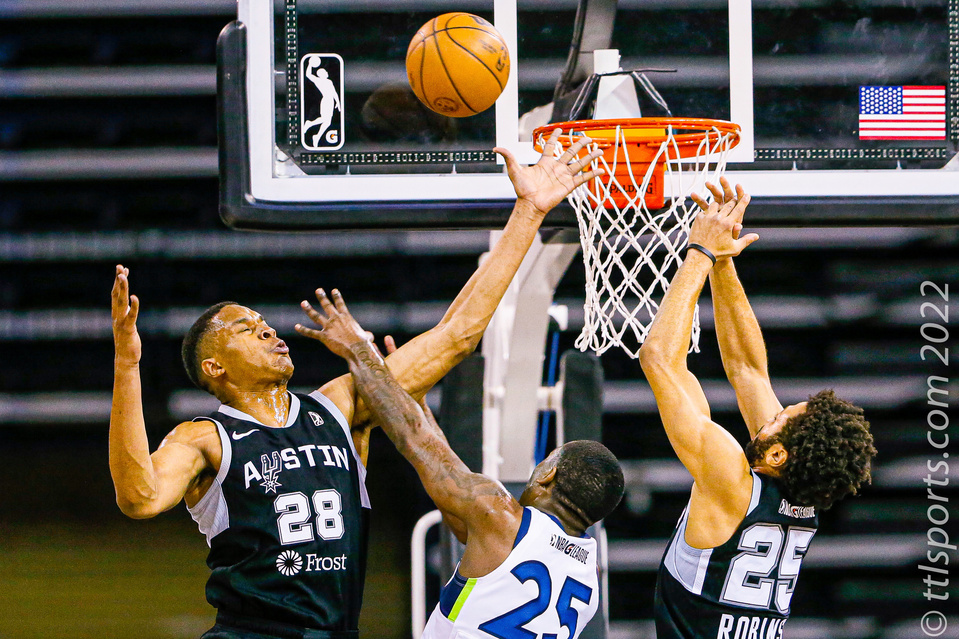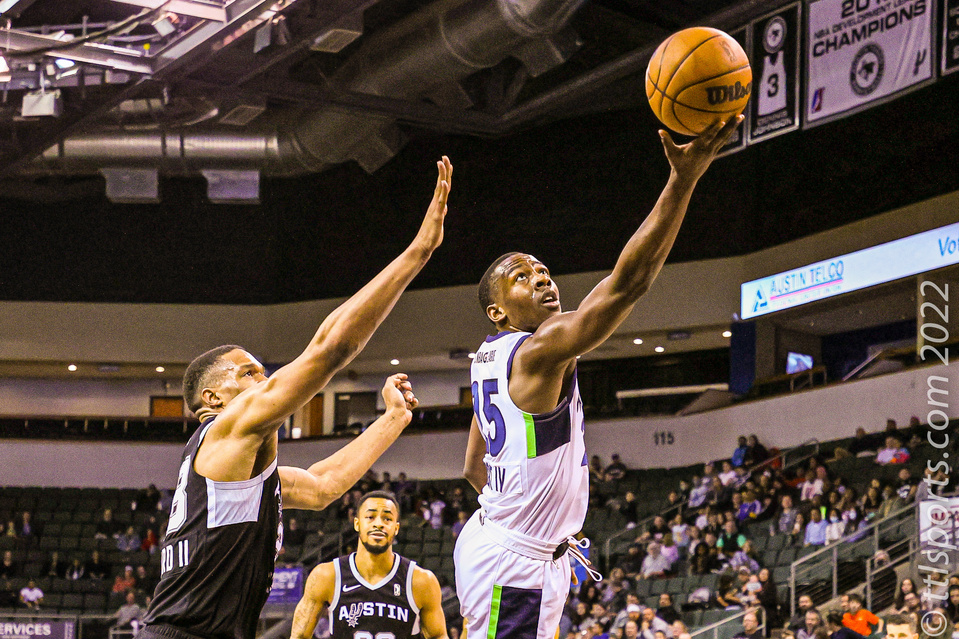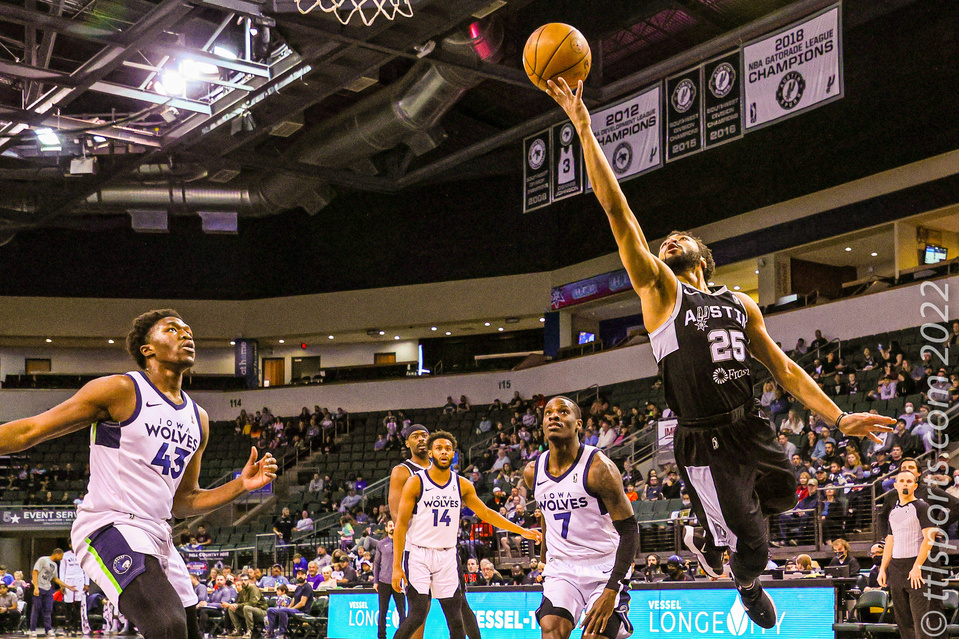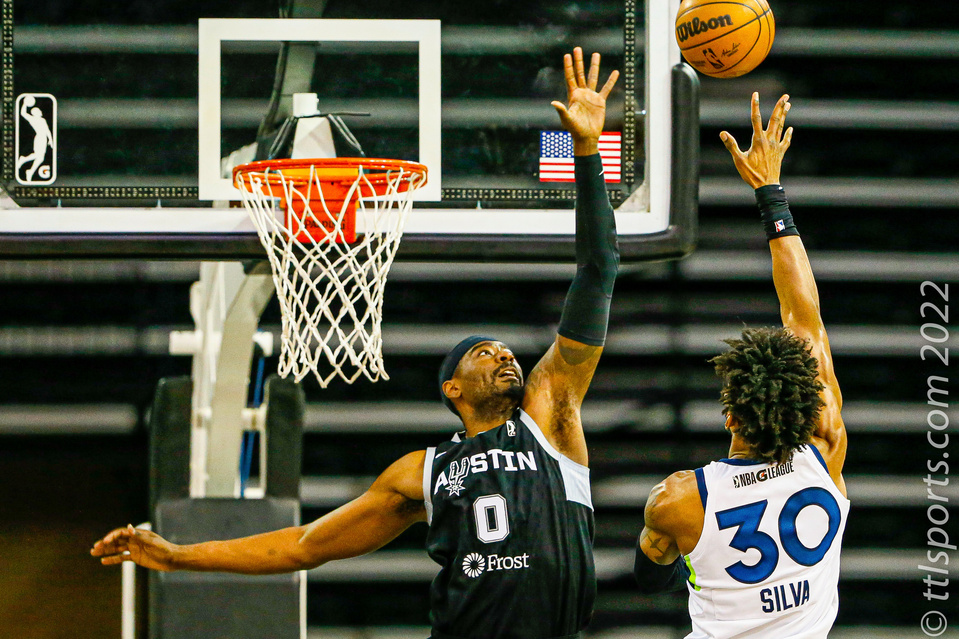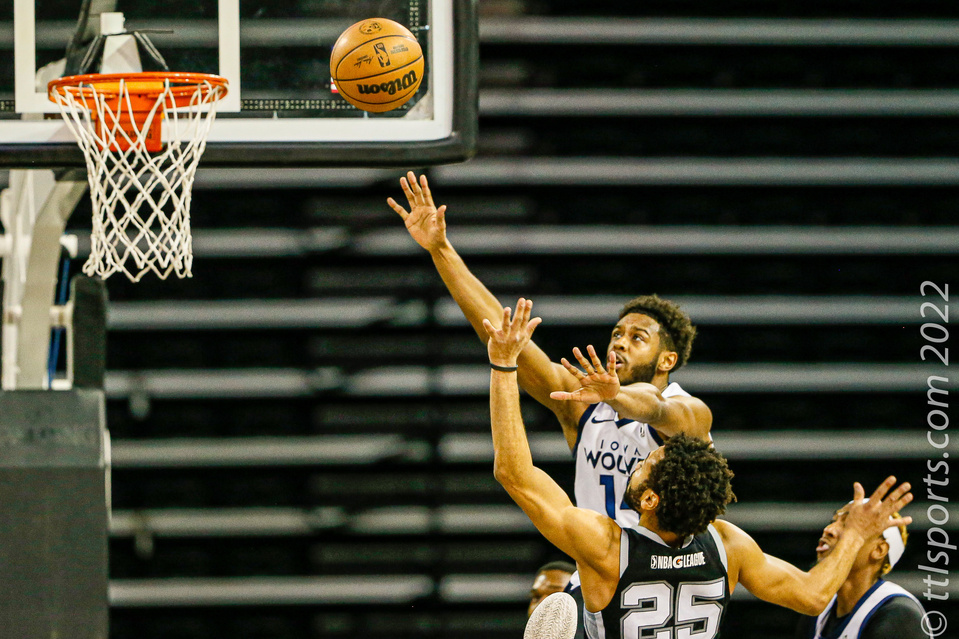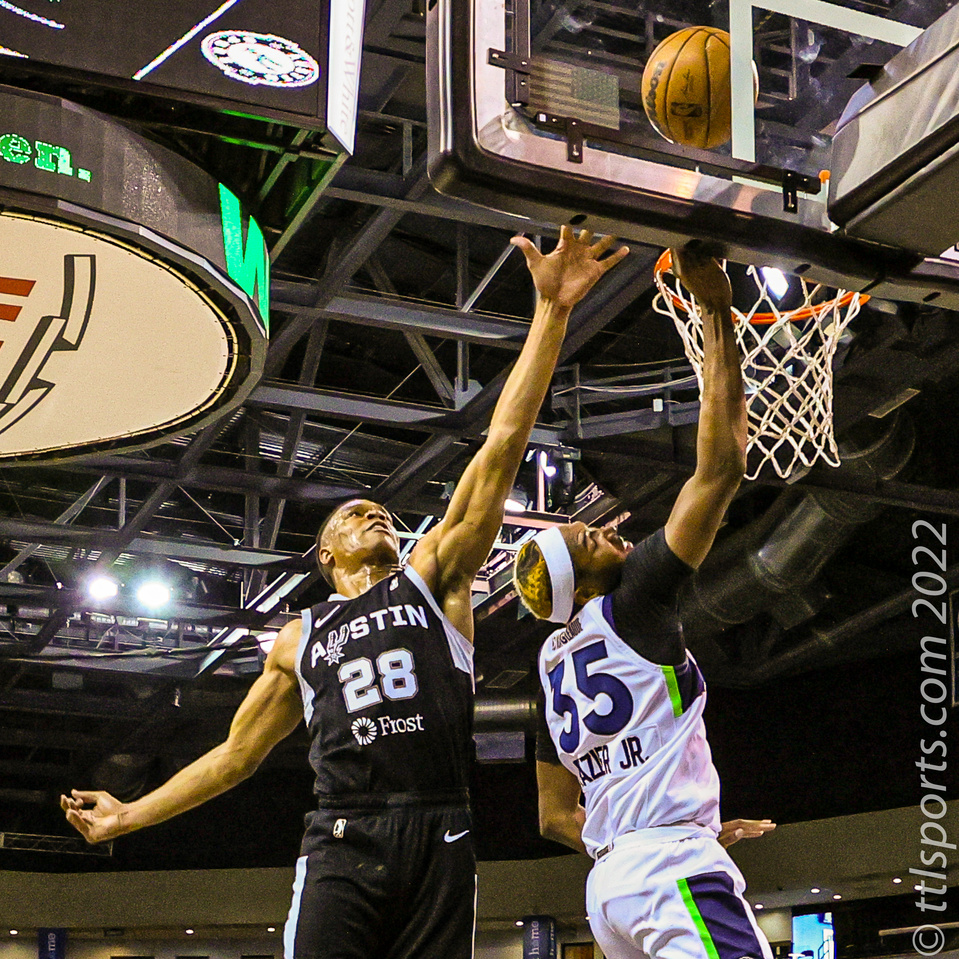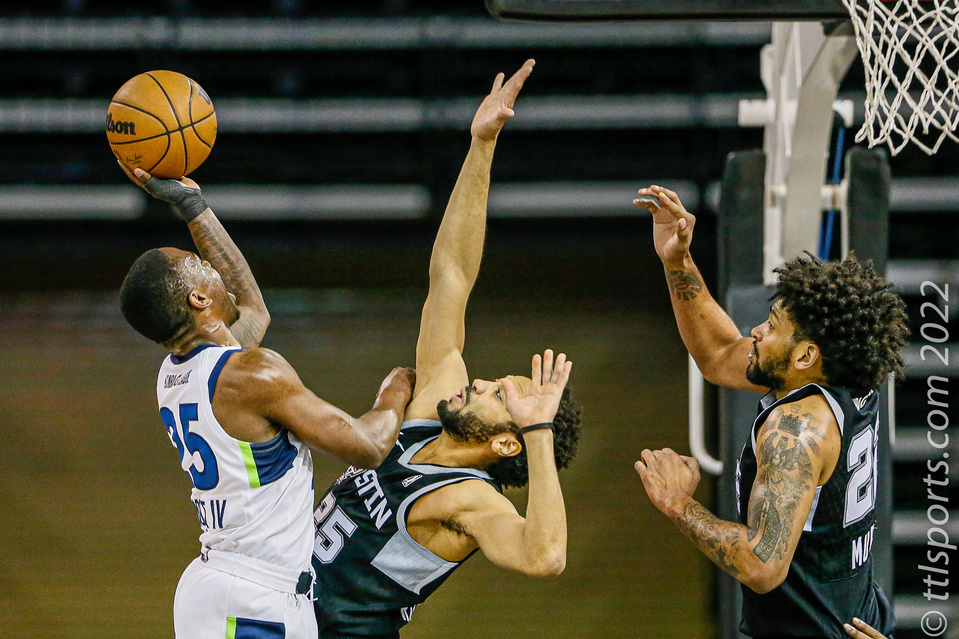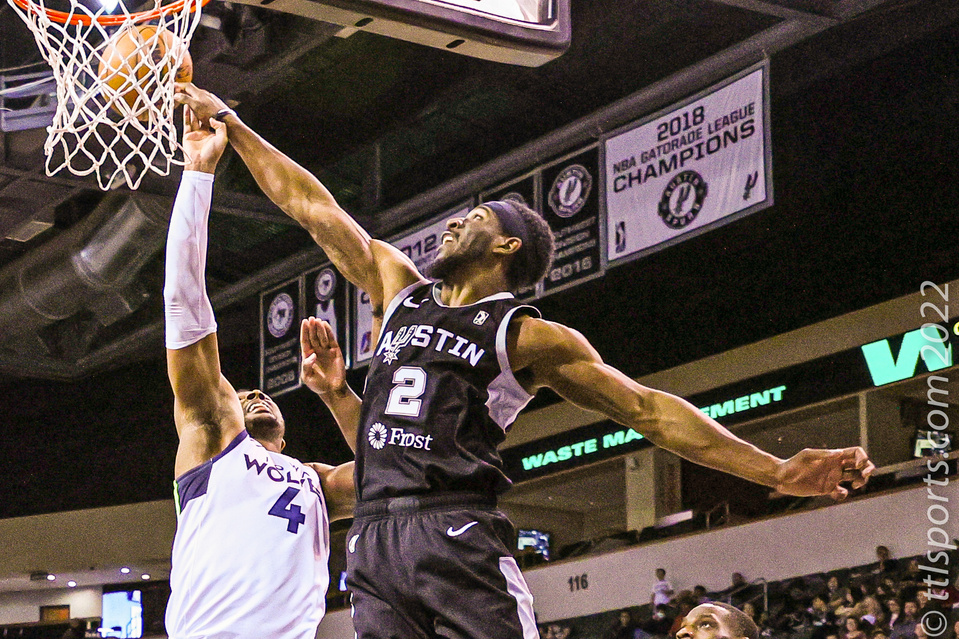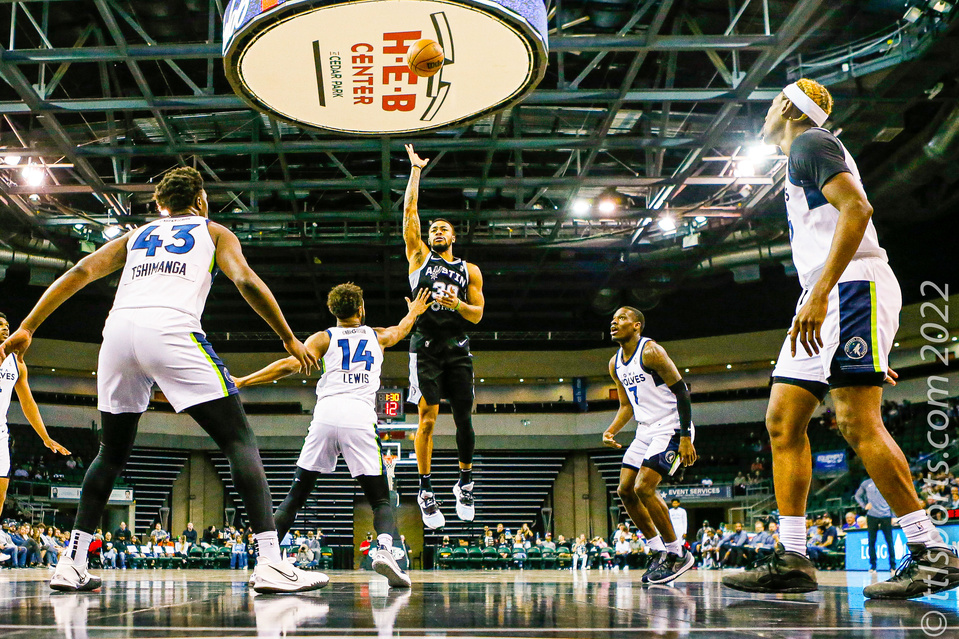 The Austin Spurs (12-11) seesawed to a 91-91 draw in regulation, then failed to score a point in OT, giving the Iowa Wolves (11-12) a 97-91 victory. The Wolves, 3-7 in their last 10 games, broke a 3-game losing streak.
Neither team had their go-to players. Iowa's Nathan Knight (33 points, 12 rebounds) and Austin's Devontae Cacok (17 points, 11.5 rebounds) had been called up by their parent clubs.
The Wolves held a slight advantage in the opening period, leading by as many as 5 points, but settling for a 34-32 lead entering the second period.
Austin upped the intensity in the second, out-scoring Iowa 27-22 and leading by as many as 7 points. The Wolves battled back to narrow their gap to 3 points entering the half.
Defenses prevailed in the third period. Austin shot a paltry 24% from the floor. Iowa did slightly better with 32%, but enough to take a 73-69 lead into the final frame.
Both teams played with intensity in the fourth period. The game appeared to be well in hand for Austin, leading by as many as 7 points, before Iowa battled back to force overtime.
A different Austin team stepped on to the court for the 2-minute overtime. Austin went 0-4 on field goal and 0-2 beyond the arc to hand Iowa an easy victory.
Two-way player McKinley Wright IV led the Wolves with a triple double, 19 points, 12 rebounds and 11 assist. Brandon Sampson was high-scorer with 21 points.
DJ Stewart led Austin with 21 points and Damyean Dotson added 19. Aric Holman come off the bench for 15 points in 18 minutes.