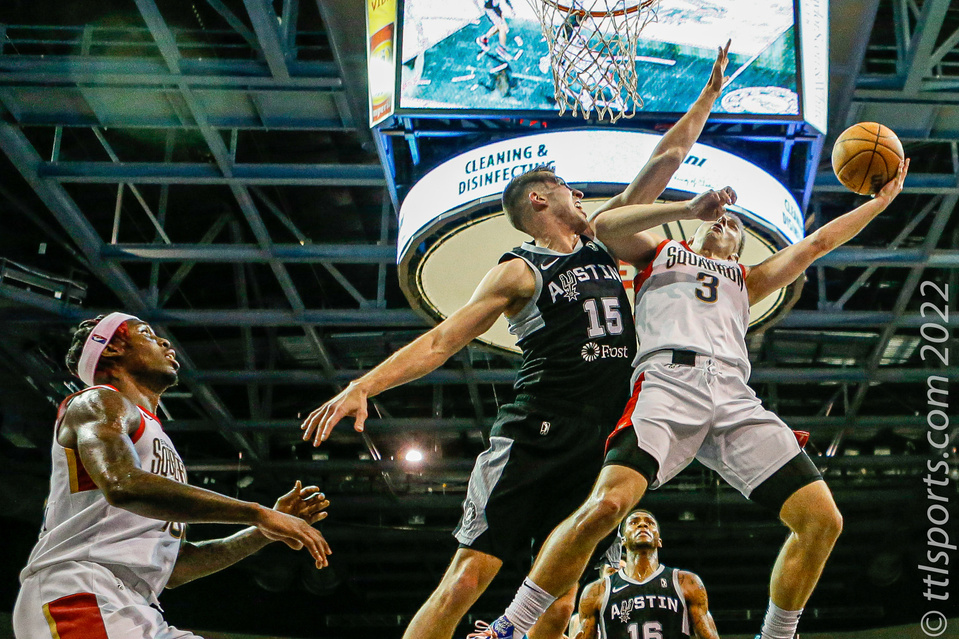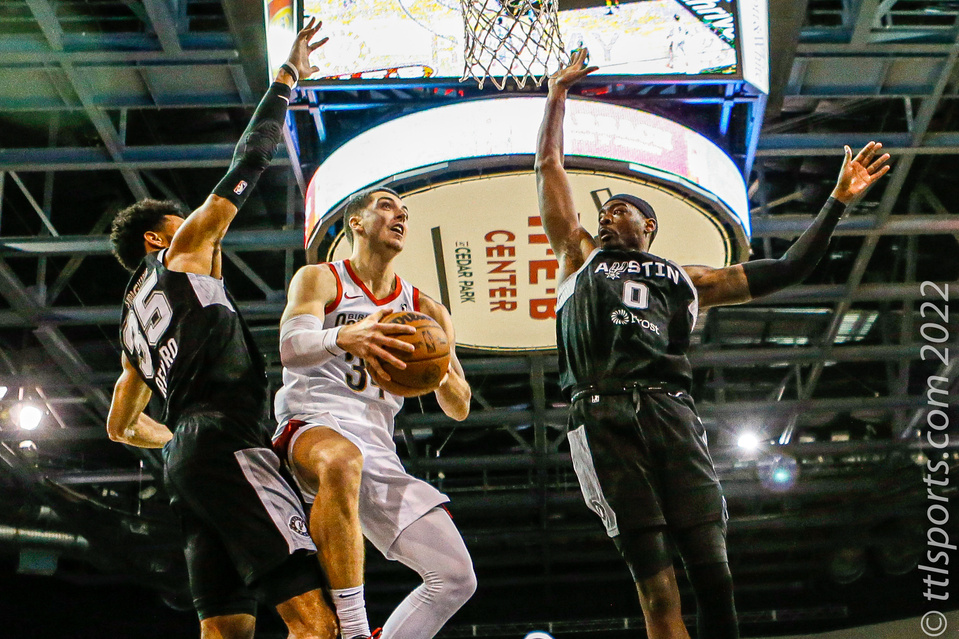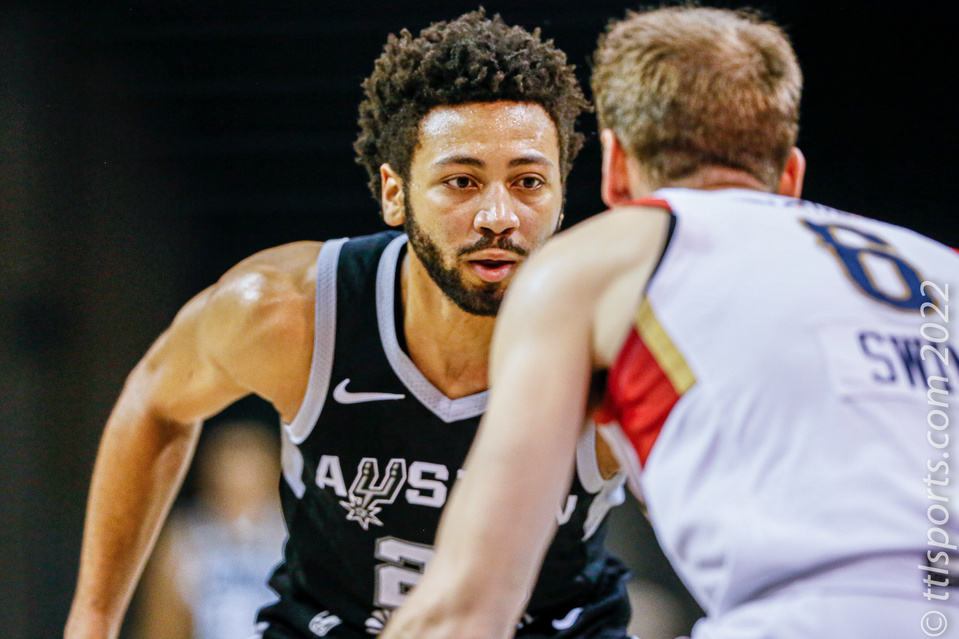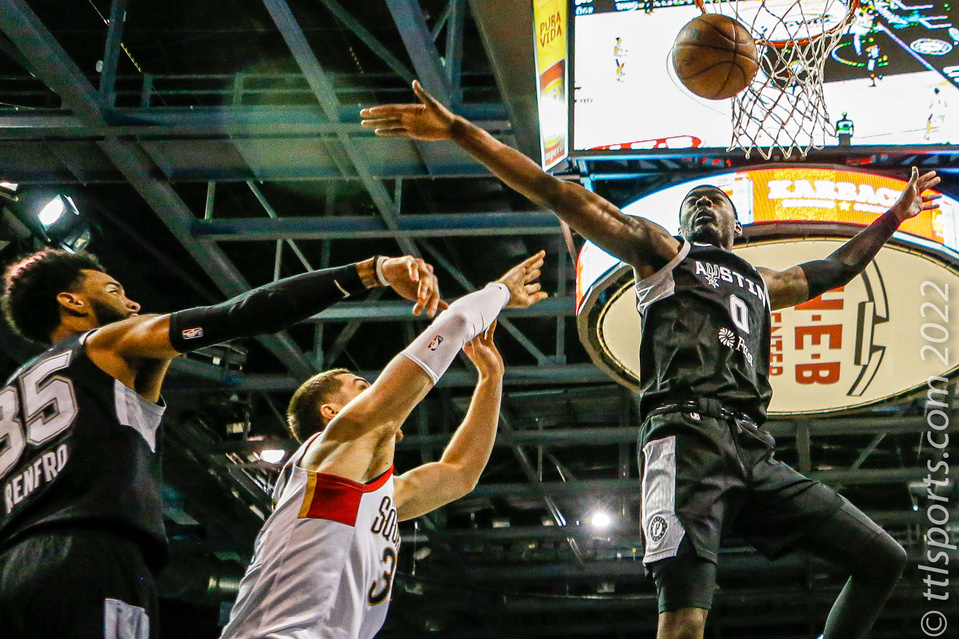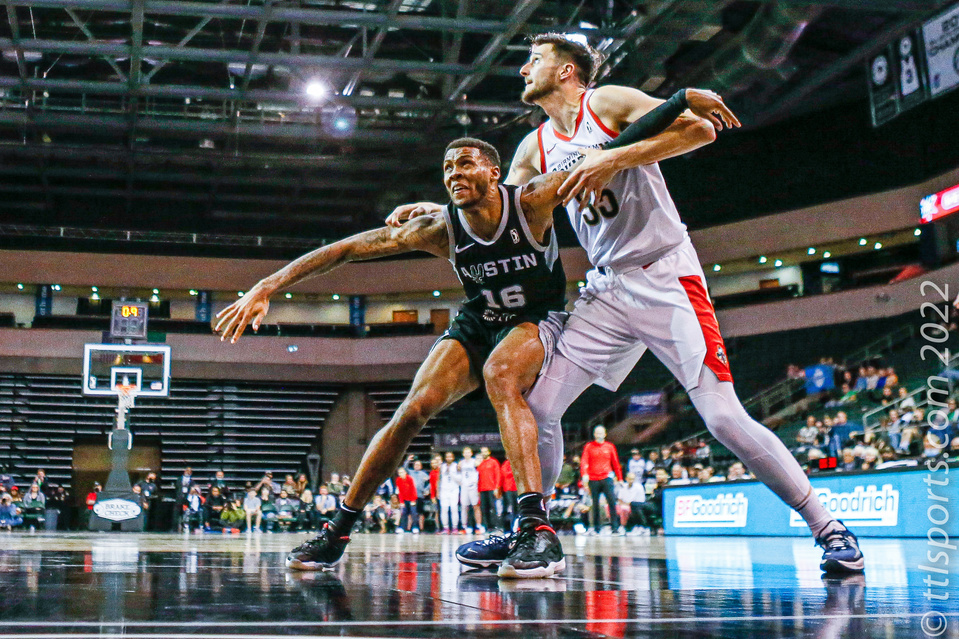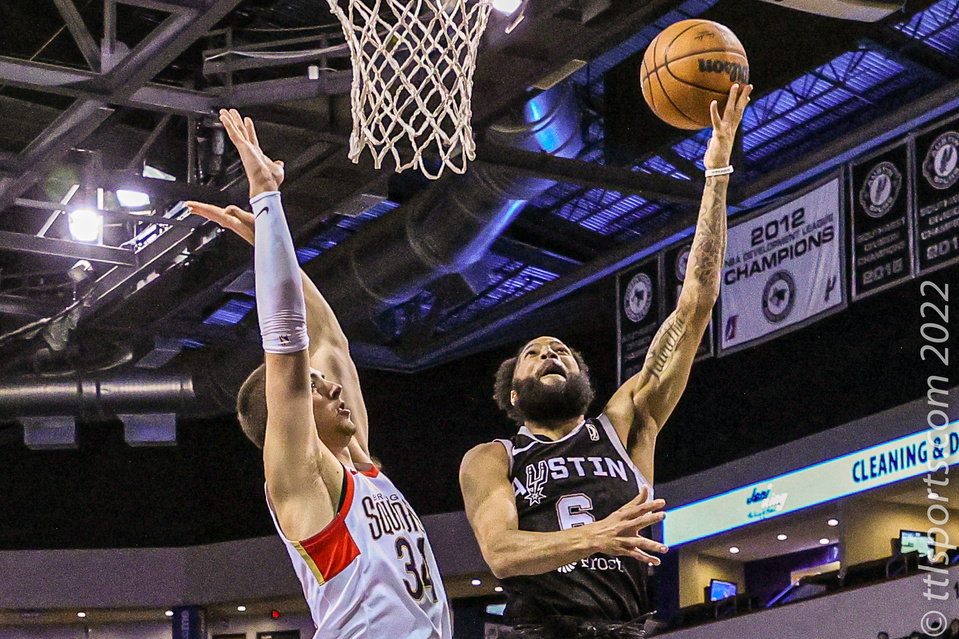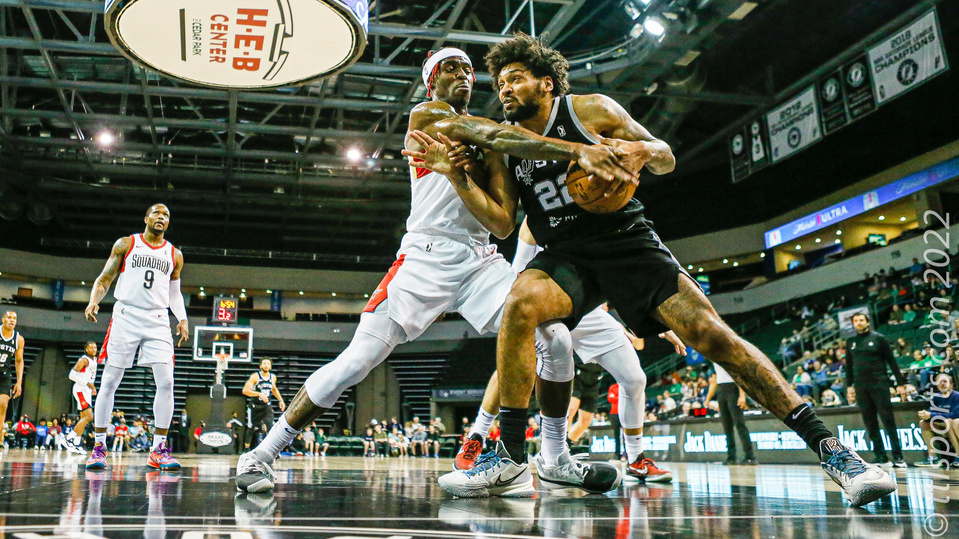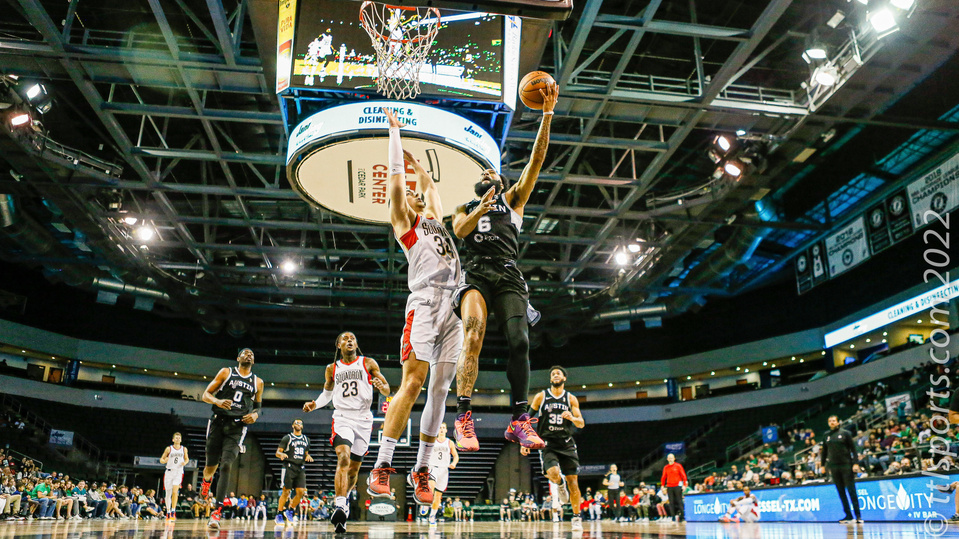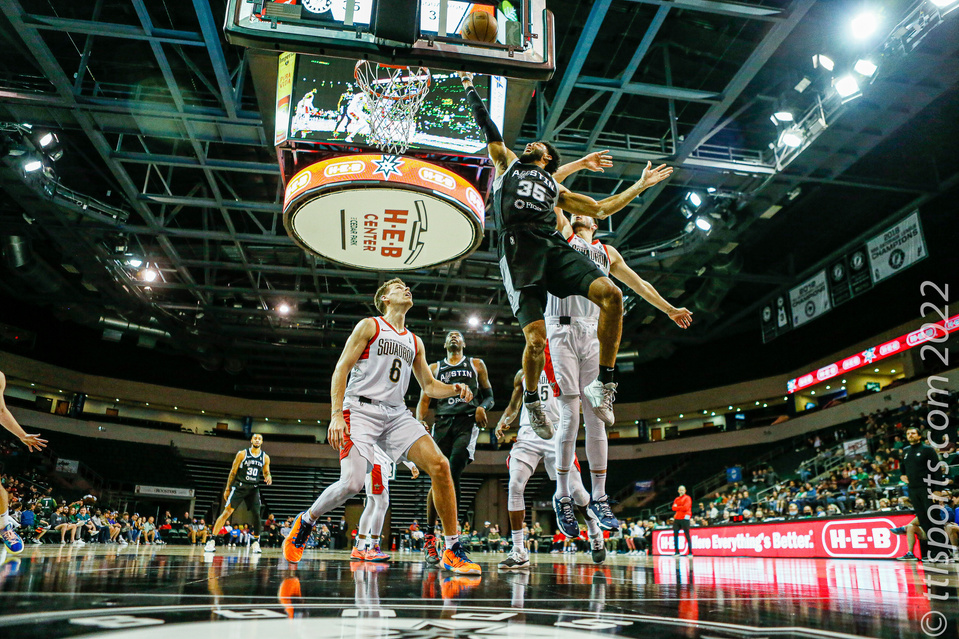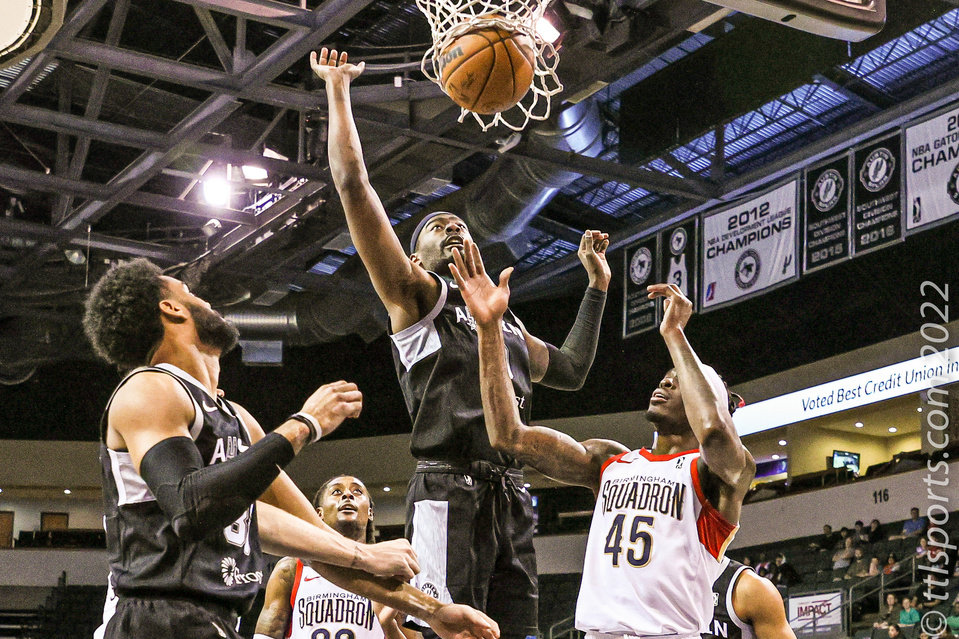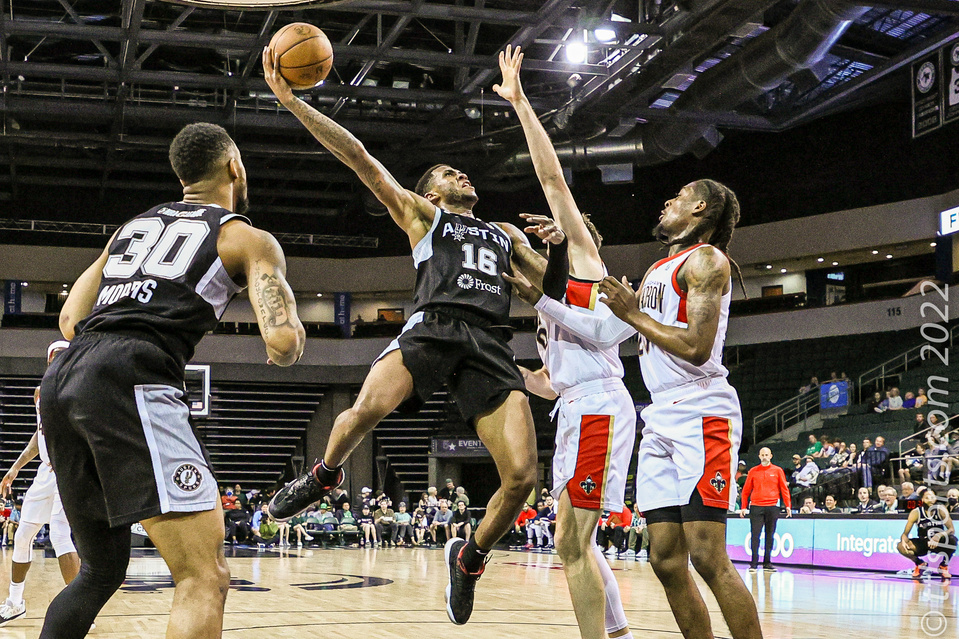 The Austin Spurs dodged a bullet against a depleted Birmingham Squadron team, eking out a 100-to-98 win. Birmingham fielded only a seven-person lineup due to the flu and NBA assignment.
The Squadron opted to play only to avoid paying a $60K hefty forfeiture fee. Missing from the team were Jose Alvarado and Gary Clark on assignment with the New Orleans Pelicans, and Jared Harper, Justin Wright-Foreman and Joe Young with the flu.
As expected, the Spurs easily handled the Squadron in the first three periods. The team hit 57% from the floor and 37% from distance, and controlled the board 36-28. Birmingham played respectfully, completing 42% and 43%, respectfully, but there was simply not enough of the team to go-around. The Spurs took a 91-73 lead into the final frame and led by as many as 22 points.
The Spurs figuratively didn't return to the court for the final 12 minutes, despite playing most their starters. Austin when 4-for-20 on field goals, 1-for-7 on three-point attempts and 0-1 on free throws. Birmingham played about same in the fourth period as they did in the prior three. The Squadron out-scored the Spurs 25-9 in the period.
The Squadron would have completed the most unexpected comeback if the game lasted another 60 seconds.
Birmingham was led by former Austin Spur Daulton Hommes with 29 points. Zylan Cheatham notched the team's only double-double with 18 points and 14 rebounds.
Five Spurs' player scored in double-digits, led by Joe Wieskamp with 24 points. Jordan Murphy put up 16 points and pulled down 11 rebounds. Jaylen Morris came off the bench to add 14 points in 25 minutes of play.