Never Looked Back: Texas Tops Fairfield in
NCAA

Tourney March 18, 2022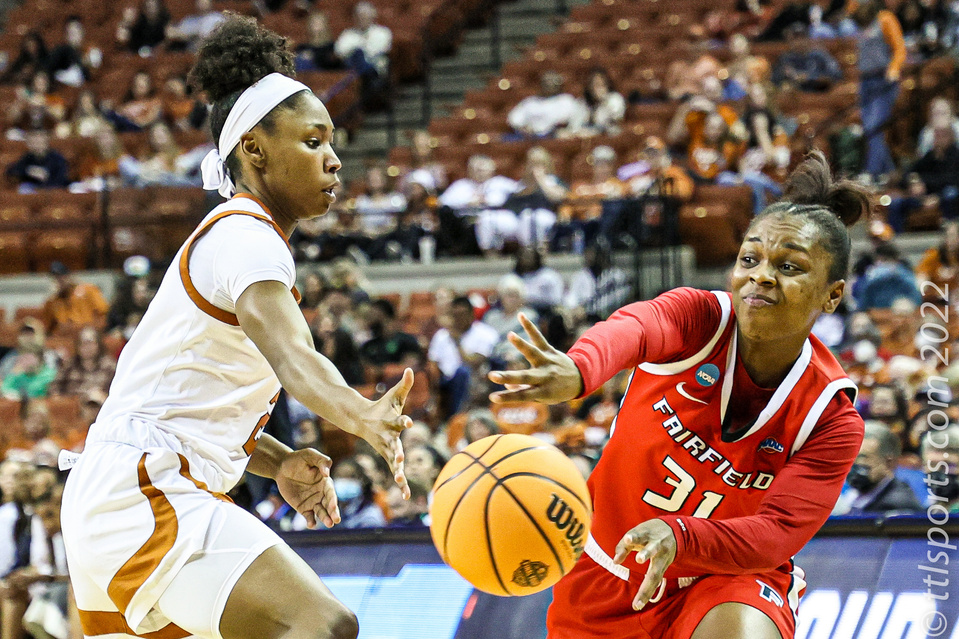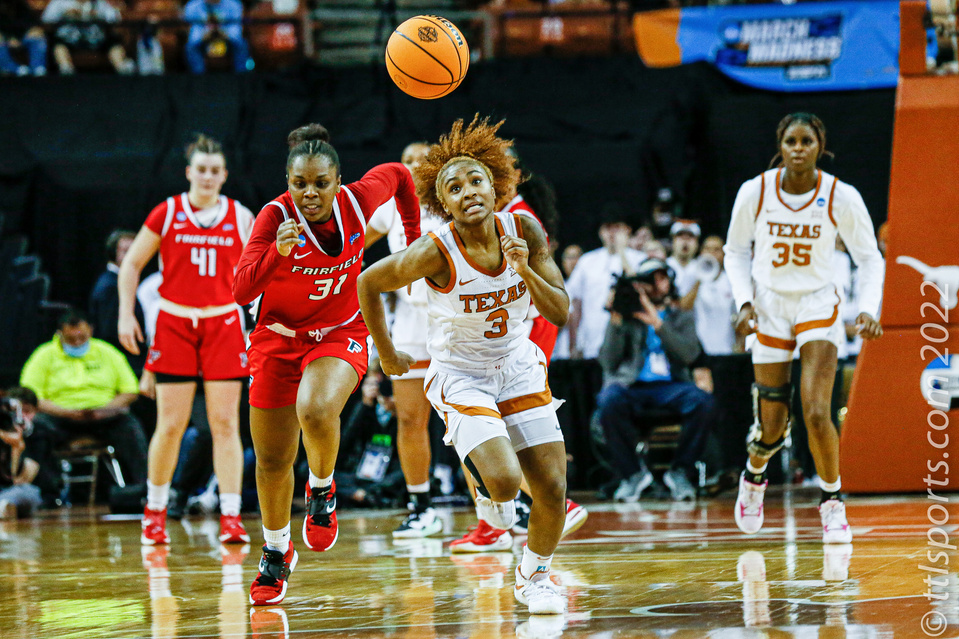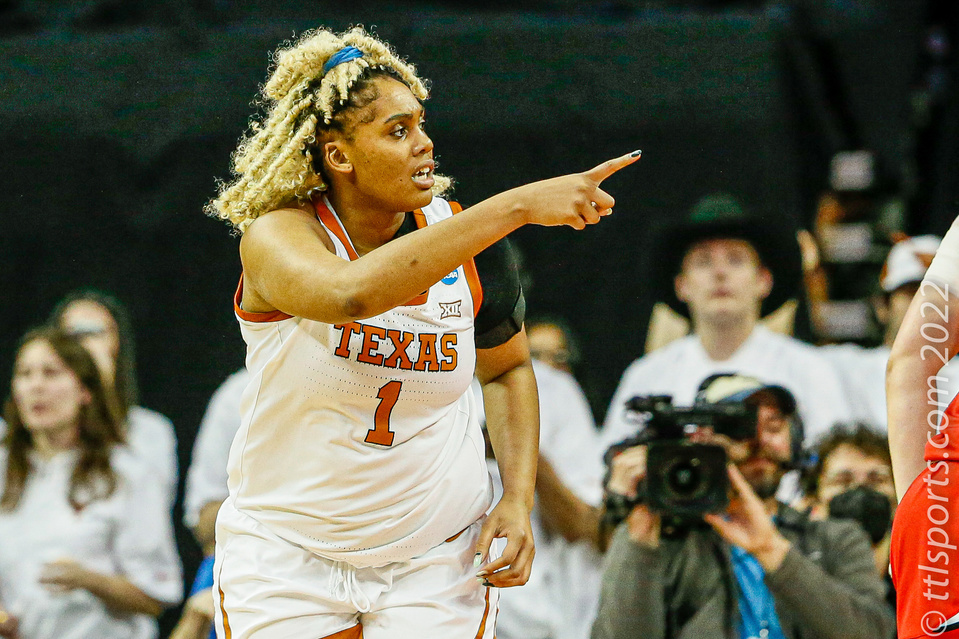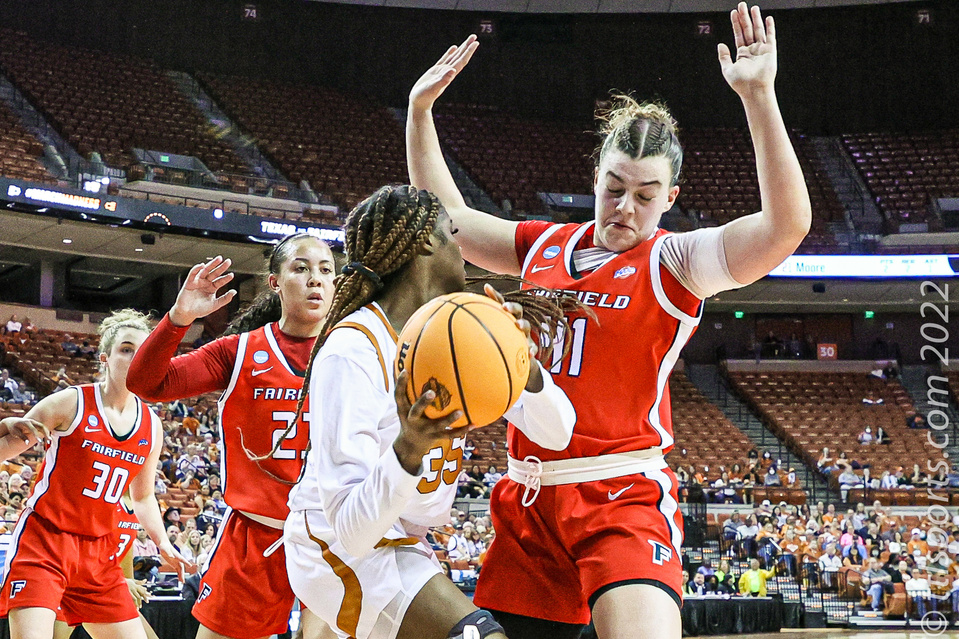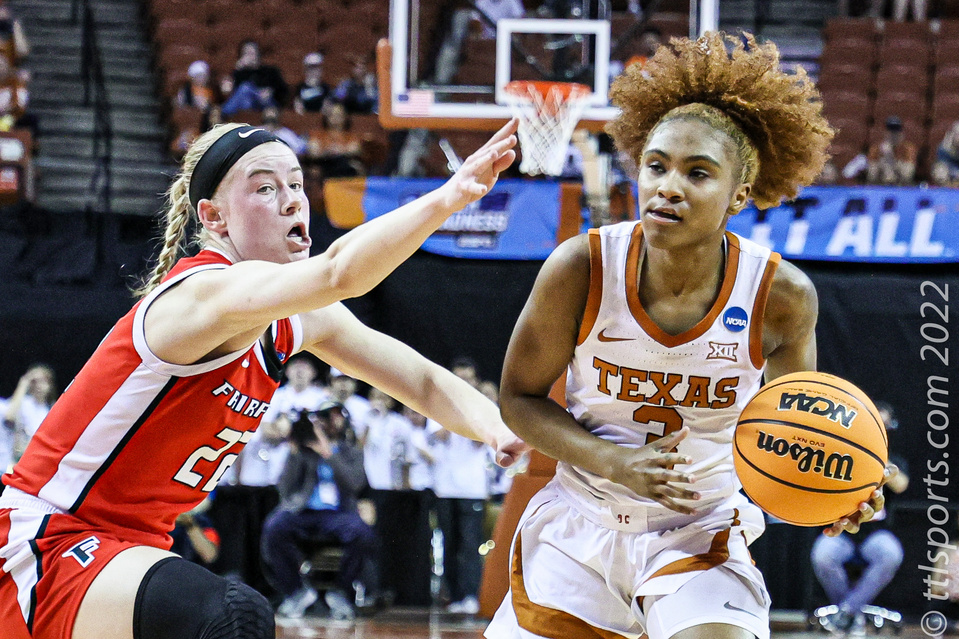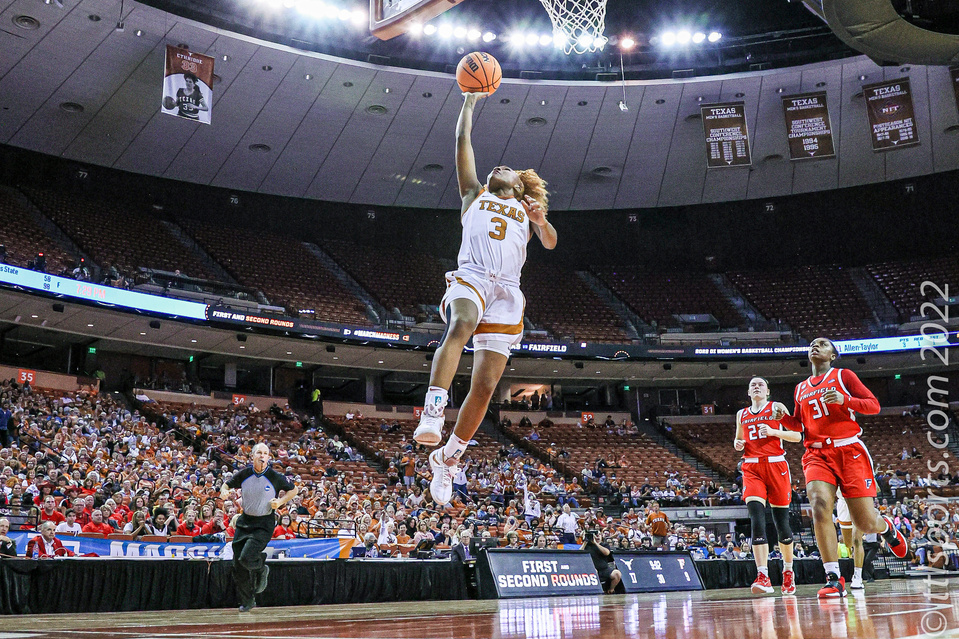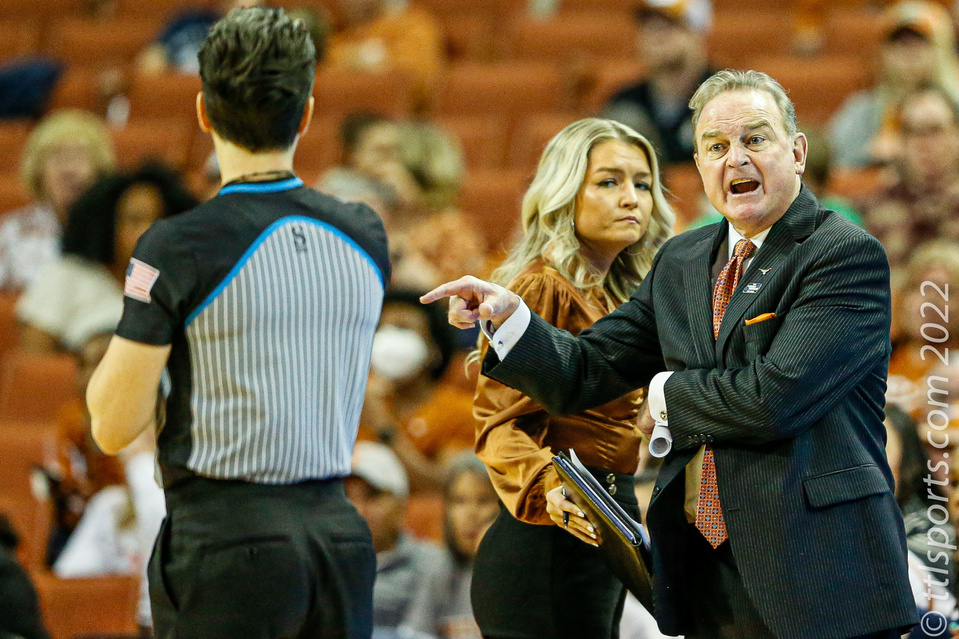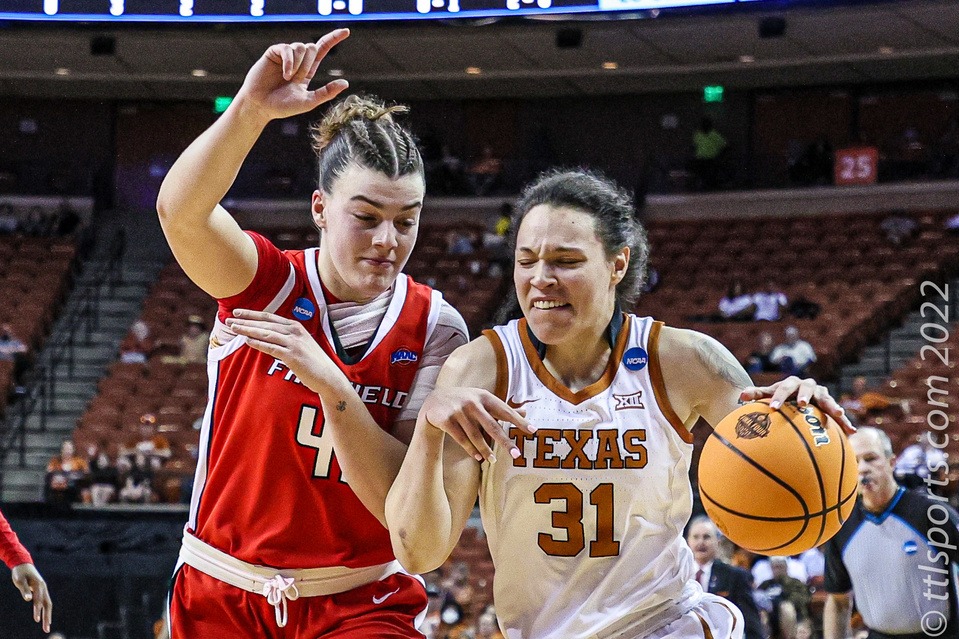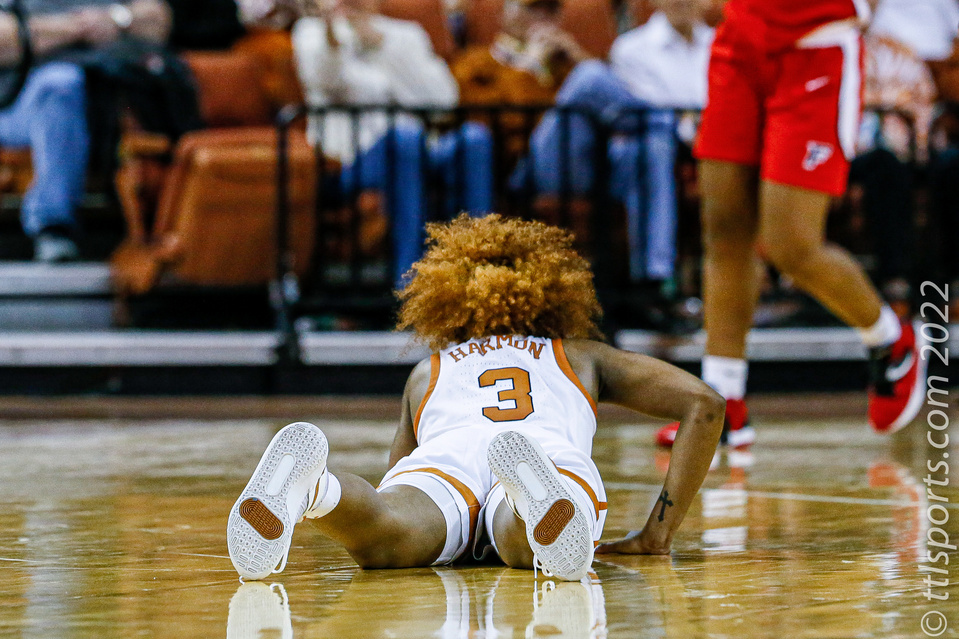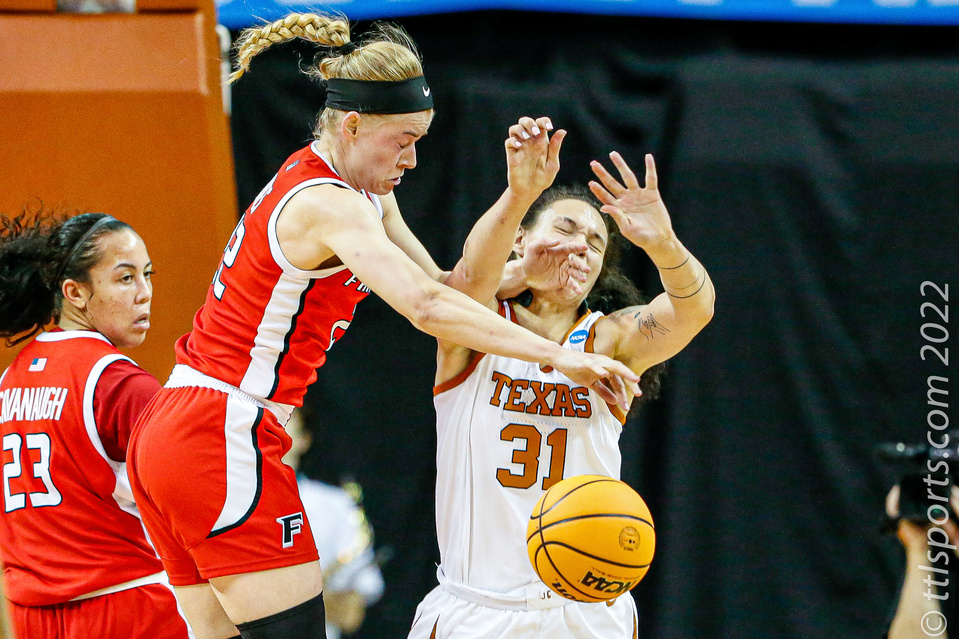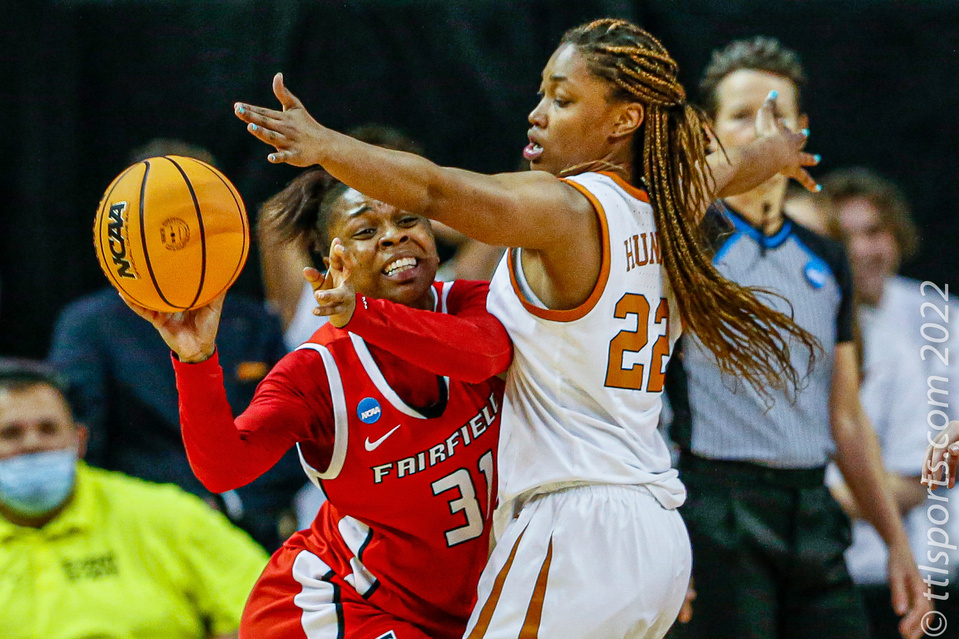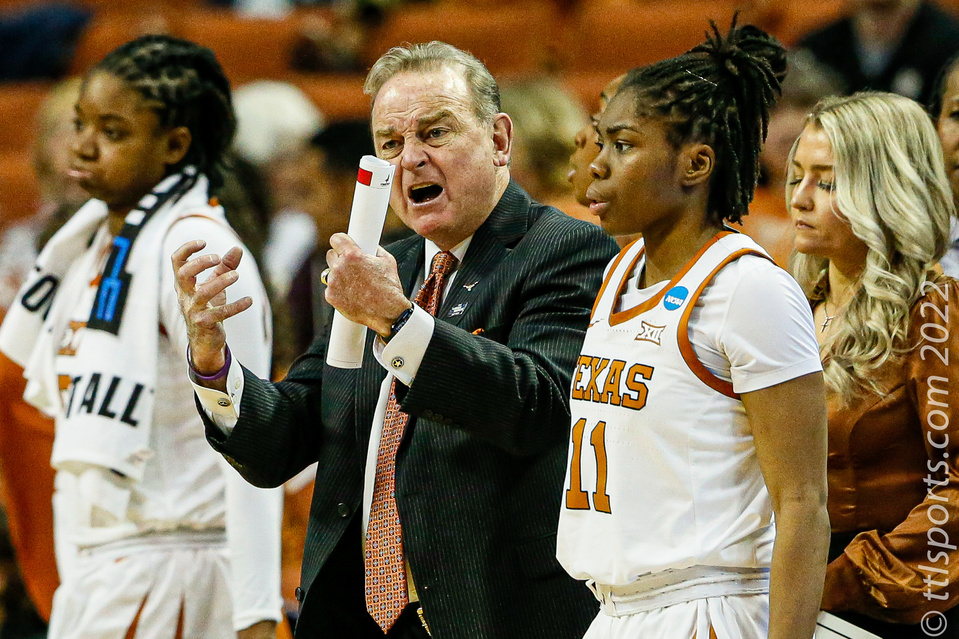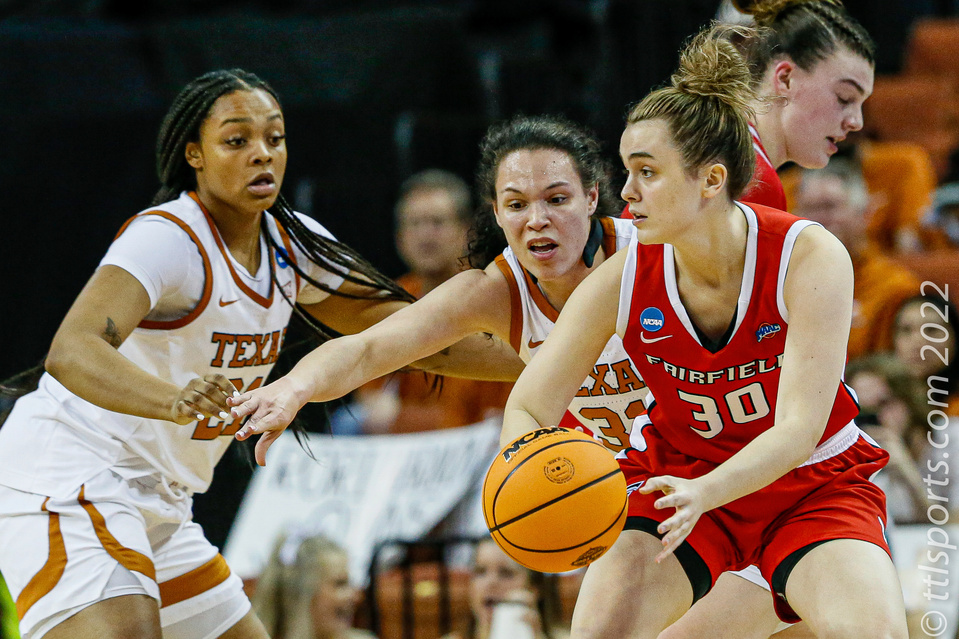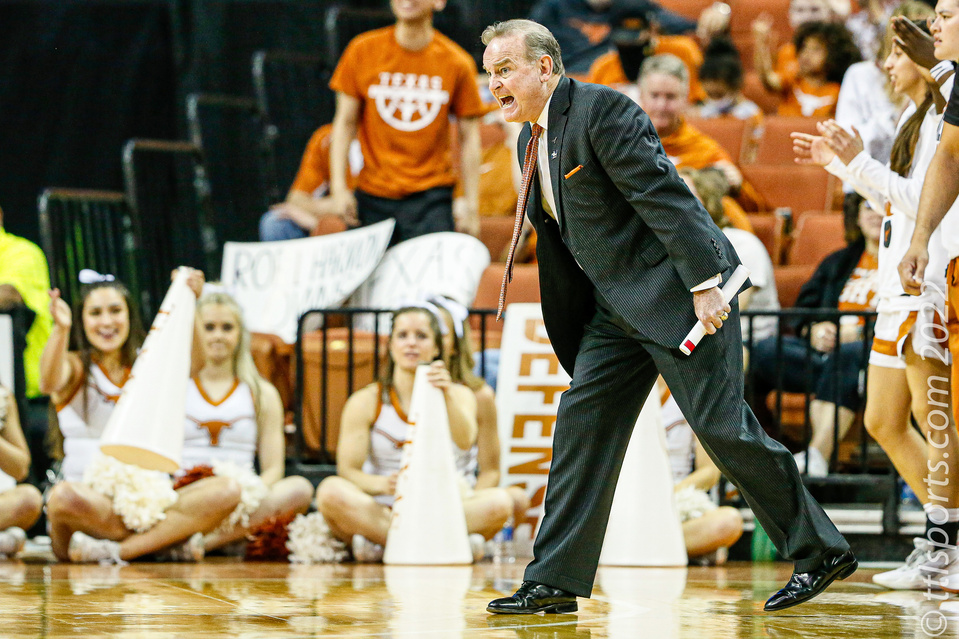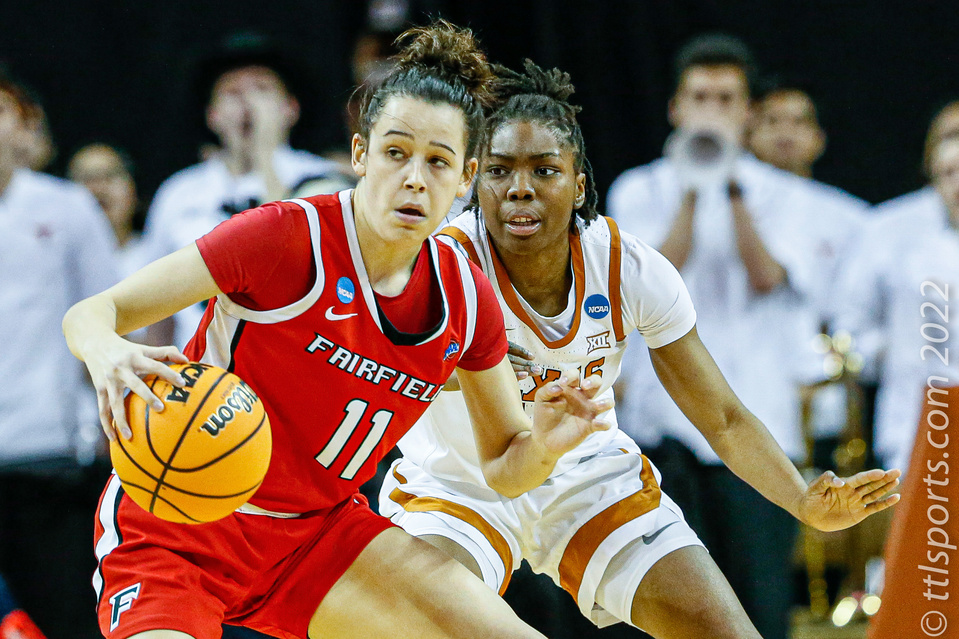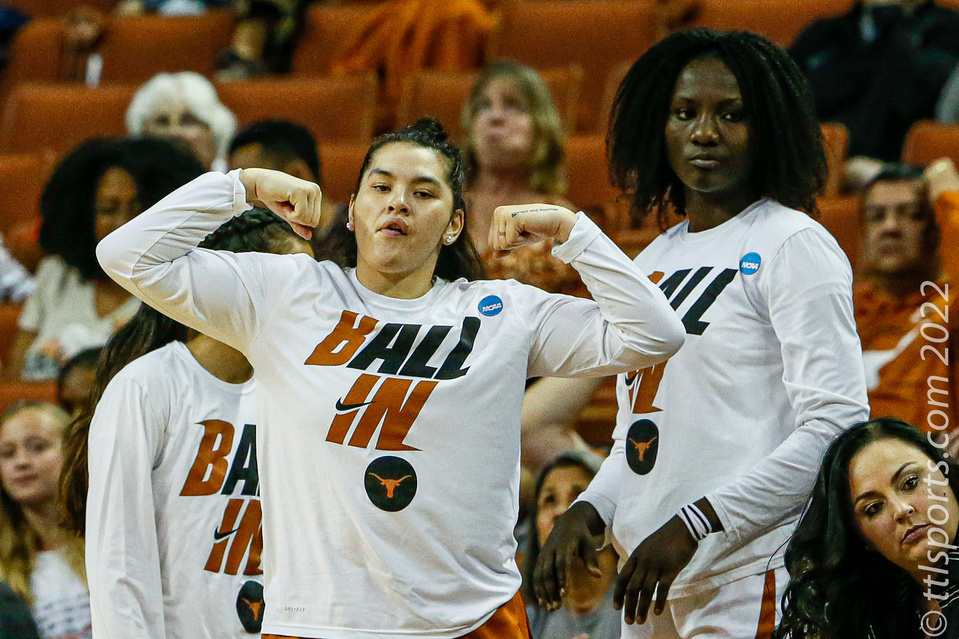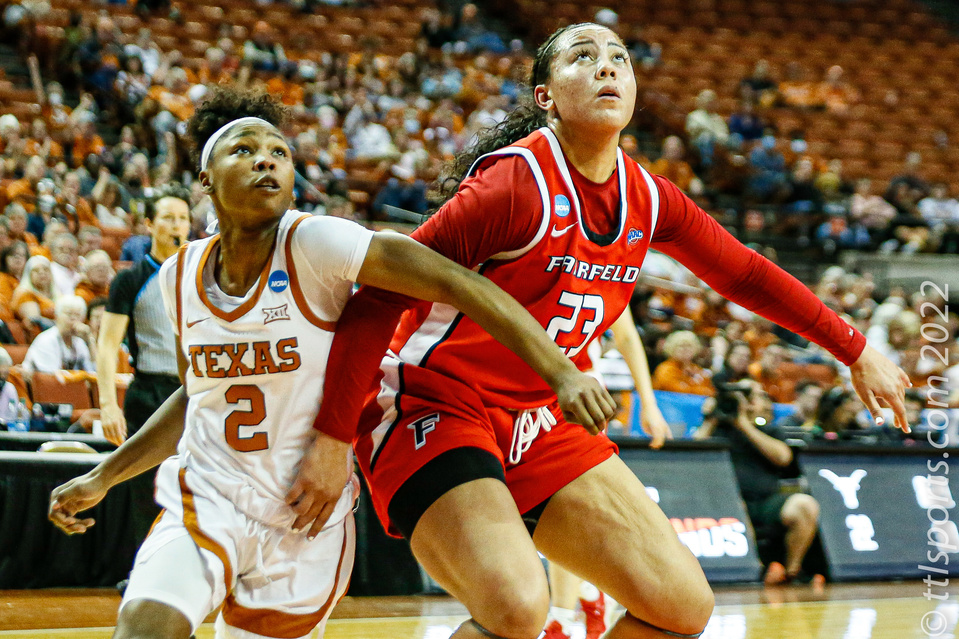 The No. 6/7 Texas Longhorn Women's Basketball Team opened the 2022 NCAA Tournament with a lopsided 70-52 first round victory over the Fairfield Stags. The Longhorn's never trailed and led the Stags by as many as 24 points.
The No.2-seeded Longhorns (27-6) extend their win streak to 12 games and advance to Sunday's round of 32 where they will take on the No. 7-seeded Utah.
Fairfield, now 0-5 at the Big Dance, earned an automatic bid into the Tournament after winning the MAAC Championship. Fairfield entered the Tourney on a 15-game winning streak.
Texas entered the Tournament after capturing their first Big 12 Conference Championship since 2002. Point guard Rori Harmon was named the Most Outstanding Player in the Championship. Harmon was previously recognized as the Big 12 Freshman of the Year.
Texas got a fast jump on Fairfield, taking a 14-9 lead in the first quarter and extending it to a 39-18 lead in the second.
The Stags displayed spunk in the third quarter, besting the Longhorns 23-15. But Fairfield lost momentum as Texas took the final frame 16-11 to seal an 18-point victory.
Fairfield was led by Lou Lopez-Senechal with 17 points. Rachel Hakes added 10 points, but also committed 9 turnovers. The Stags lost the battle of the boards, 28-38. The team shot a respectable 36% from the floor, 33% from distance and 83% from the charity line.
Texas was led by Aaliyah Moore with 18 points and 10 rebounds. Rori Harmon added 10 points and 11 assists. Lauren Ebo added 10 points. Texas converted 43% of field goals, 40% of 3-point attempts, but only 62% from the free-throw line.
"I thought while it wasn't our best night. I thought Fairfield had a lot to do with that," said the ever-pragmatic Texas head coach Vic Schaefer. "And even though it might not have been as clean as we would like, it's still a win in the NCAA Tournament, and you just try to win and advance."
Already thinking ahead to contest against Utah, Schaefer said, "I think they present a lot of issues for you defensively. They'll challenge you every possession, and they'll go deep into the shot clock challenging you. So, it's going to take a real focus on our part for the full 30 seconds to defend them and defend all the things they like to do."