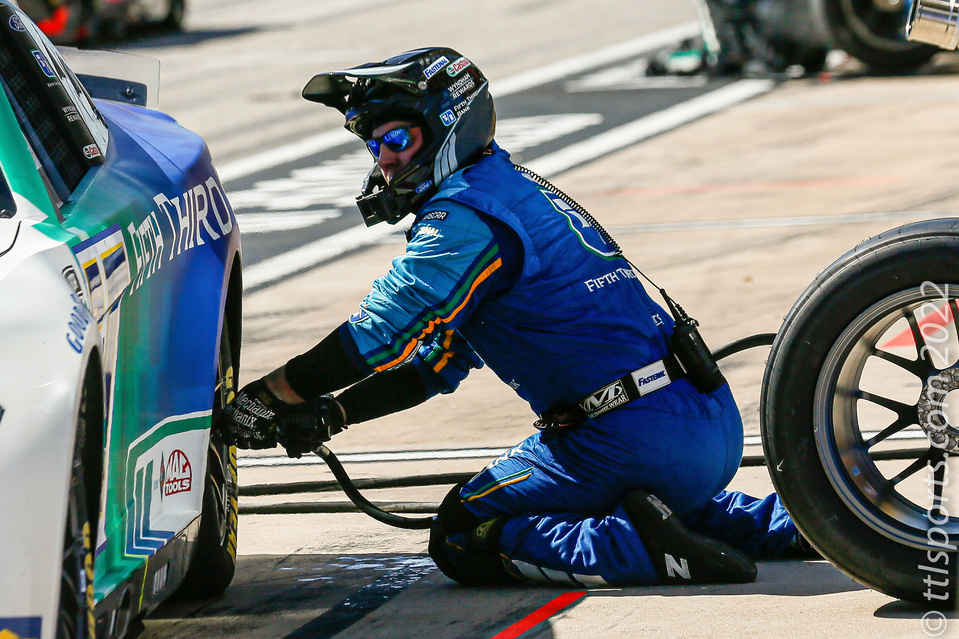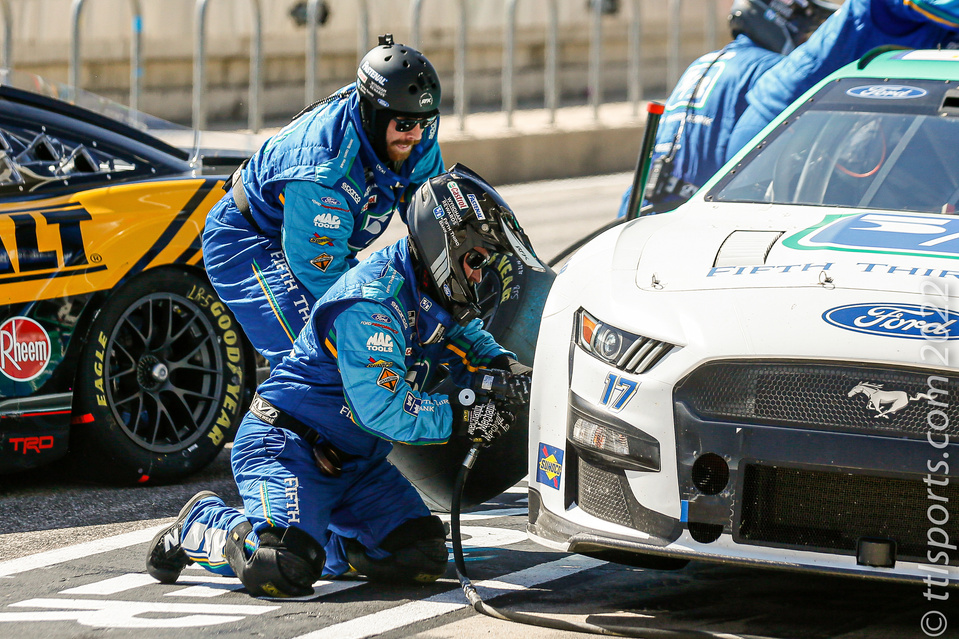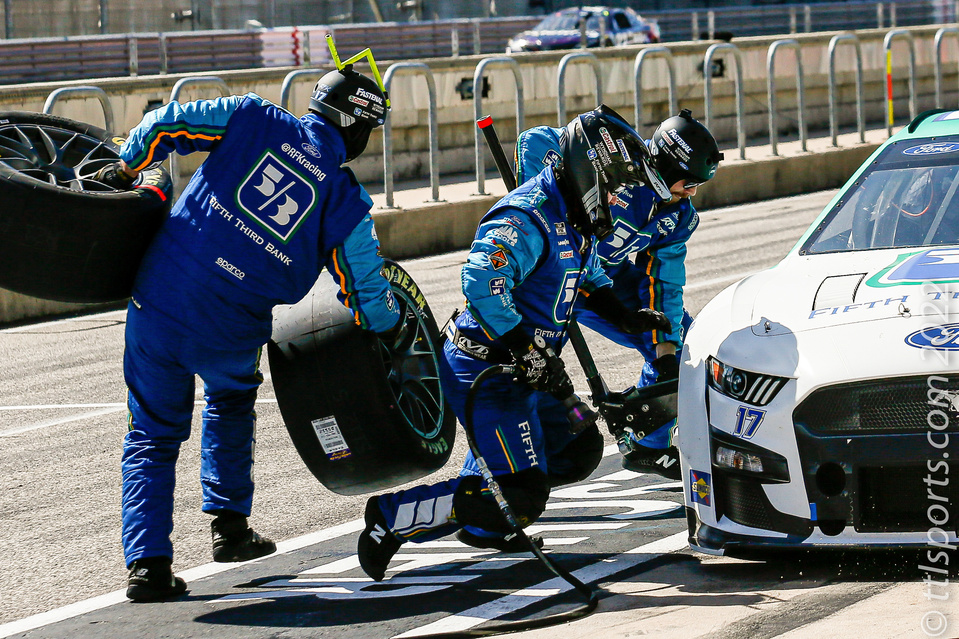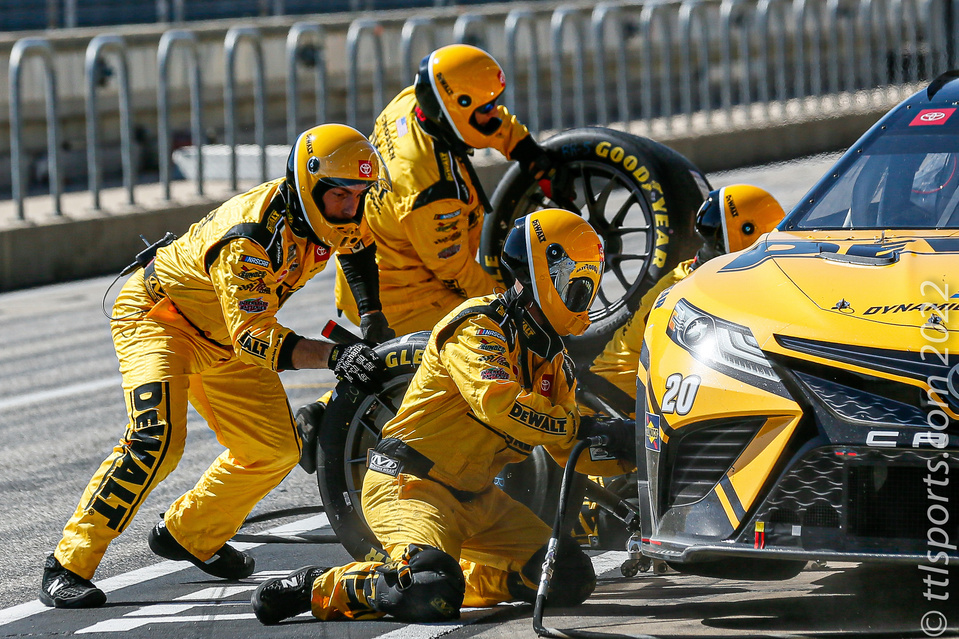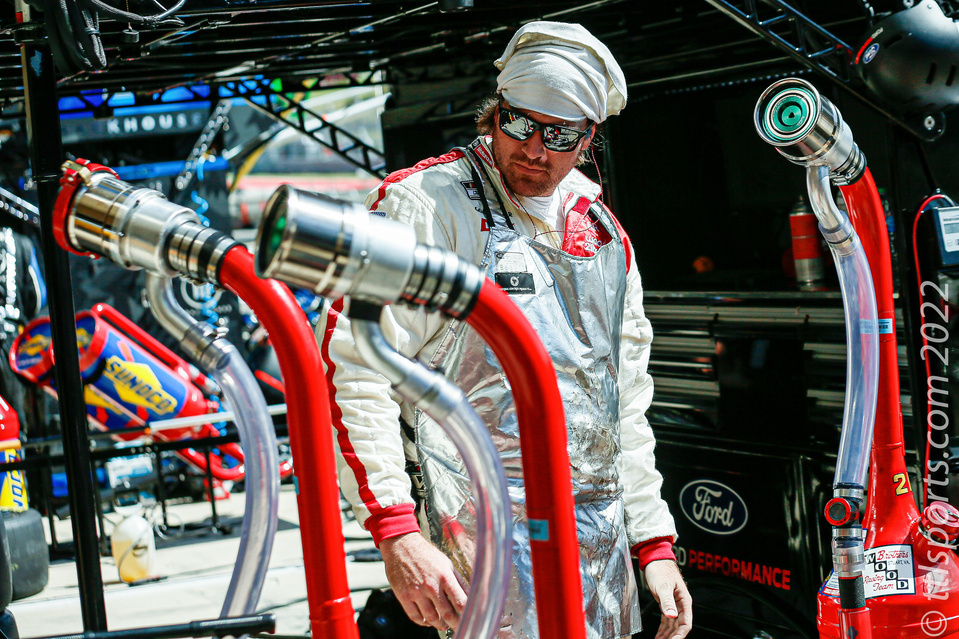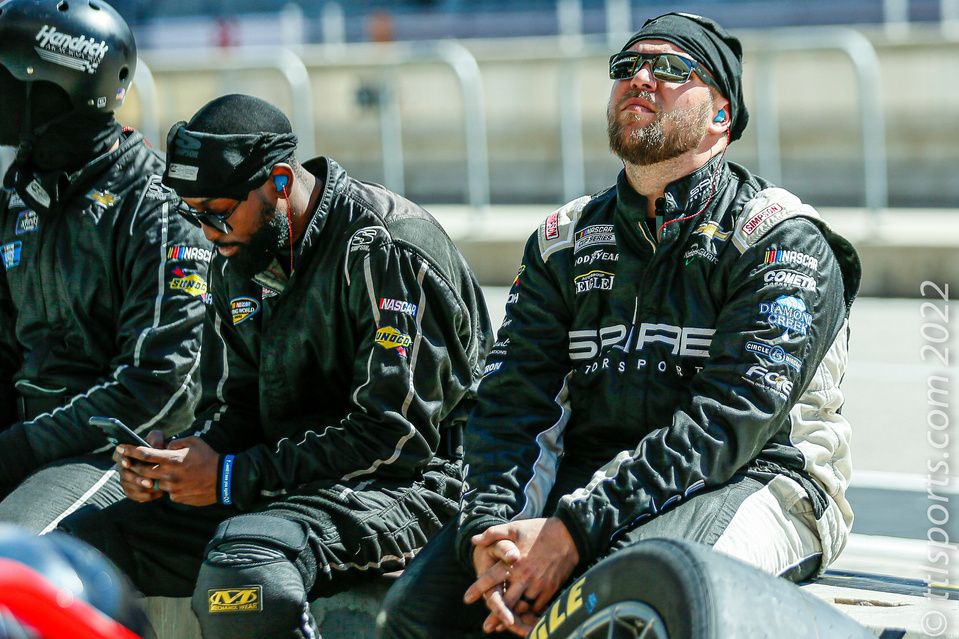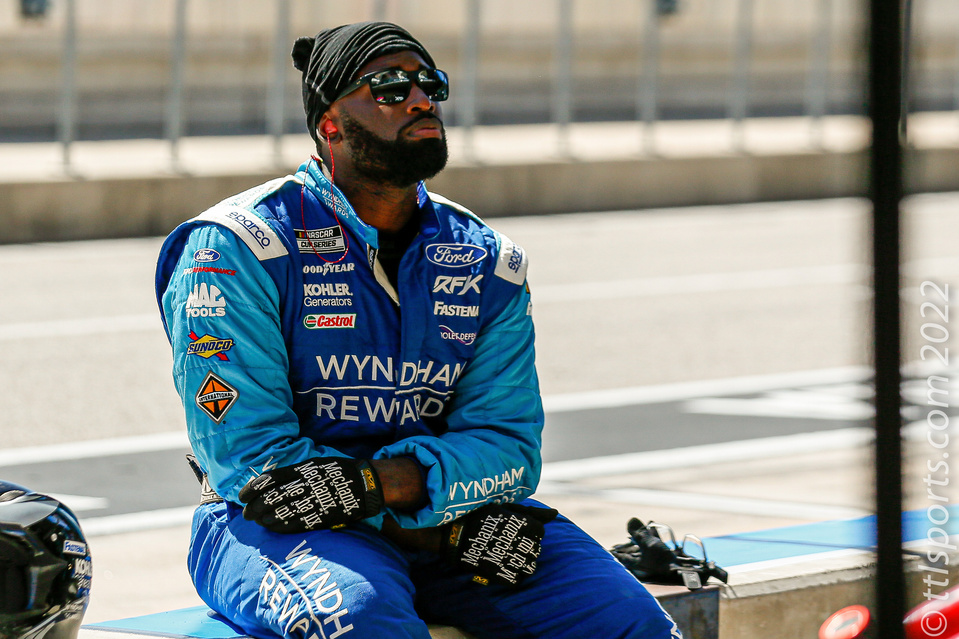 NASCAR pit lanes could be mistaken for an uneventful location. One usually sees a dozen or so people reclining on the garage floor, sitting on stacks of tires, watching the race on monitors, or attending to their smart phone. About five minutes before a car enters the pit, the team starts to stir. And by the time a car pulls into the pit, there is a fury of activity, lasting, on average, 12 seconds.
But the real under workings of the pit crew are nowhere near as casual. Pit stops are a complex, tightly choreographed processes that significantly affects the outcome of a race. Actions taken on the pit lane will win or lose NASCAR Cup races.
Nearly anything can go wrong in those 12 seconds. Crew members train hard to insure they are mentally and physically ready for the four-hour NASCAR ordeal. On non-race days, crew members have other jobs (e.g., fabricator, welder). But on race weekends, the pit crew members are dedicated members of tightly knit, well oil unit.
NASCAR limits the number of crew members that can cross the pit wall to five people. Those roles include:
– The Jackman elevates each side of the car so the tires may be changed. Upon completion of the tire change, the Jackman lowers the car and signal to the driver to exit the pit.
– The Tire Changer does exactly that. Working one side of the car at a time, the two-man team use air wrenches to remove five lug nuts, remove and replace the tire, and securely tighten the lug nuts.
– The Gasman is responsible for the refueling of the car. They can also assist with other tasks if the car does not require fuel.
– The Utility Man in only allowed over the pit wall in the second half of the race and assists with miscellaneous tasks.
– The Tire Carrier gets new tires over the pit wall and to the Tire Changers, but never crosses the pit wall. They then return the worn tire to the garage.
Like all good teams, the pit has leaders, the Crew Chief and the Car Chief.
The Crew Chief own the overall success, or failure, of pit operations. Most important of these tasks in the development and execution of the pit strategy, including rehearsing of pit tasks, fabrication of replacement parts, and fine-tune adjustment to optimized the performance of the car.
The Car Chief is responsible for the make-ready of the car leading up to race weekend. They oversee changes made to the car, at the request of the driver or the pit crew.