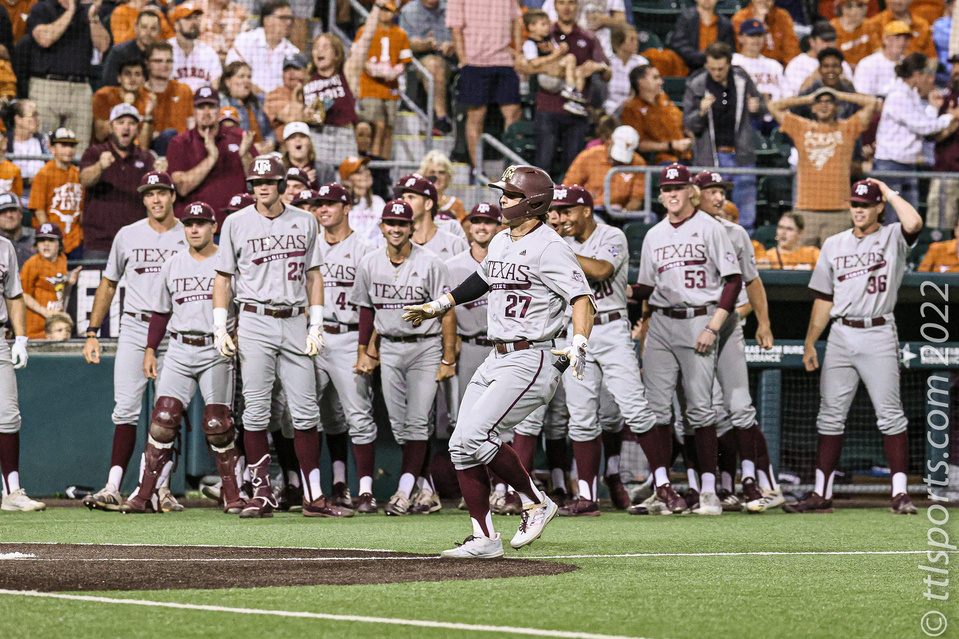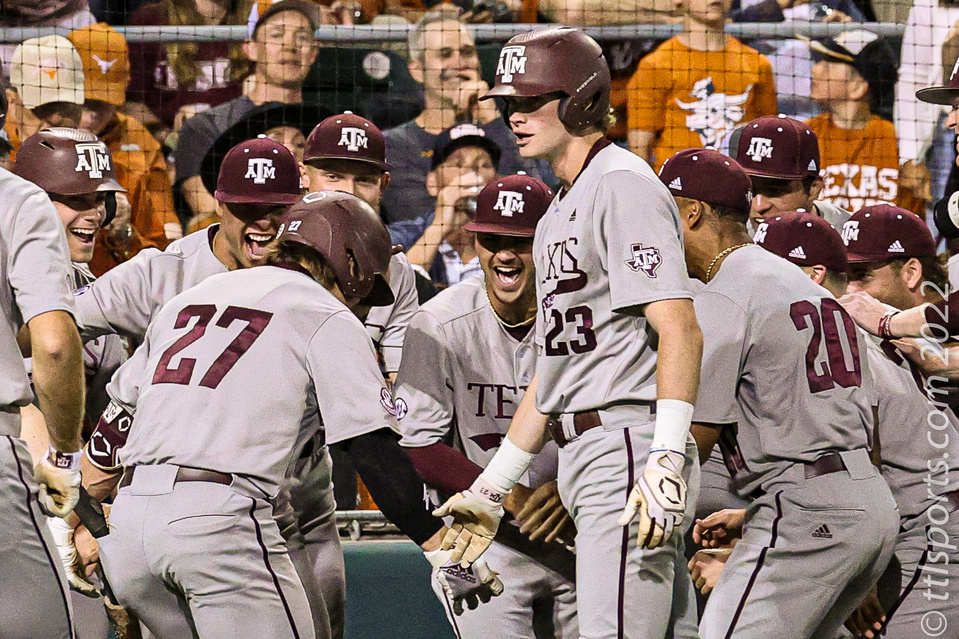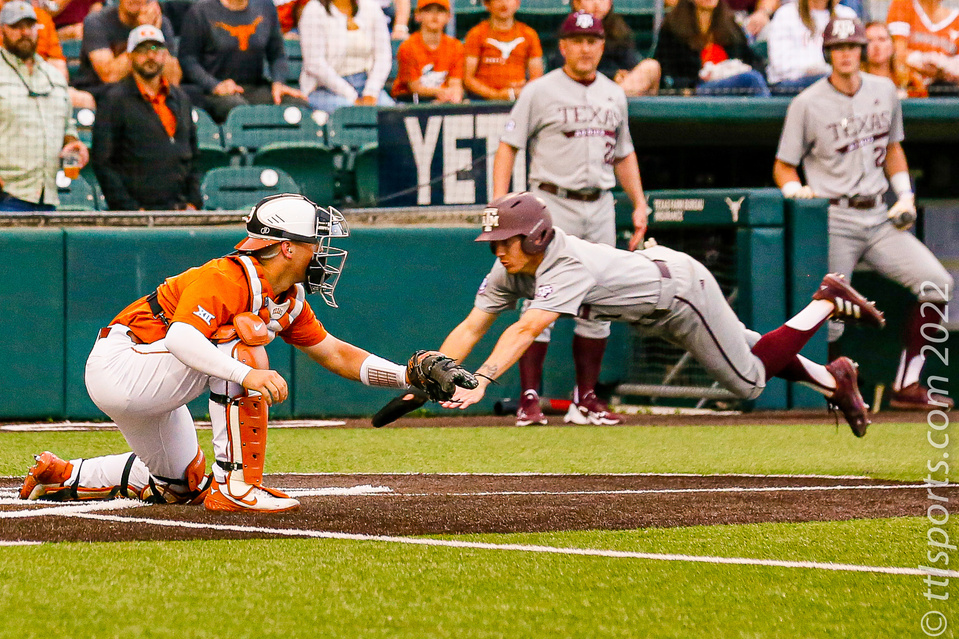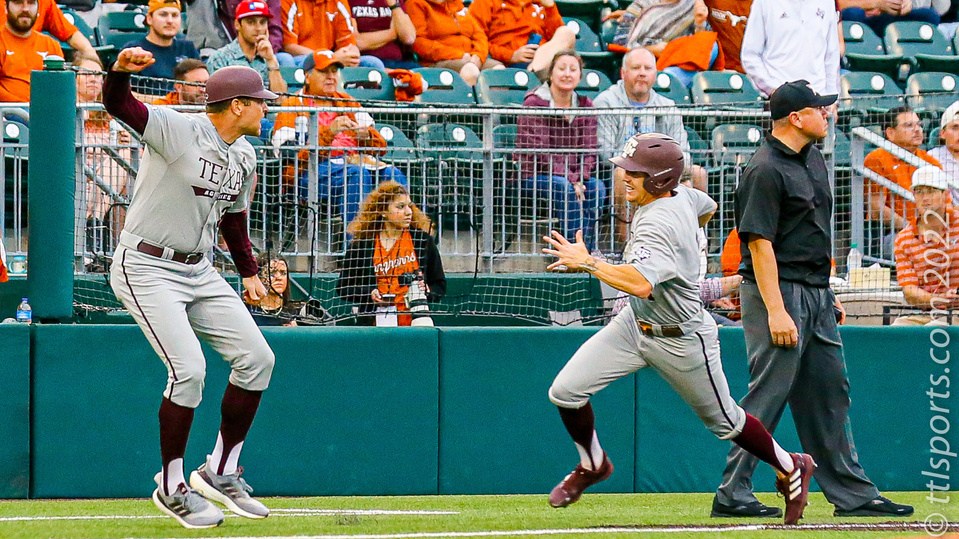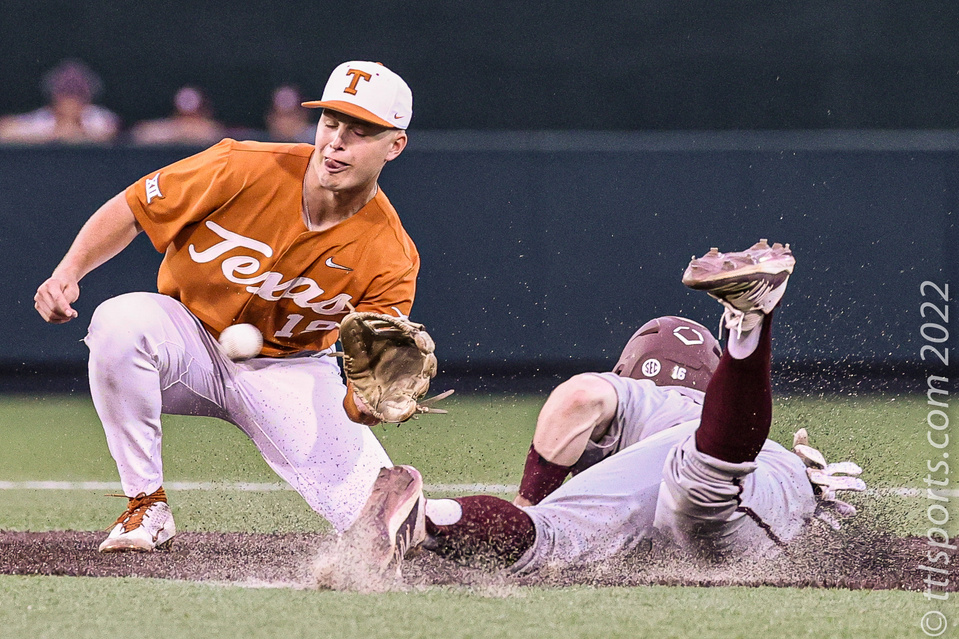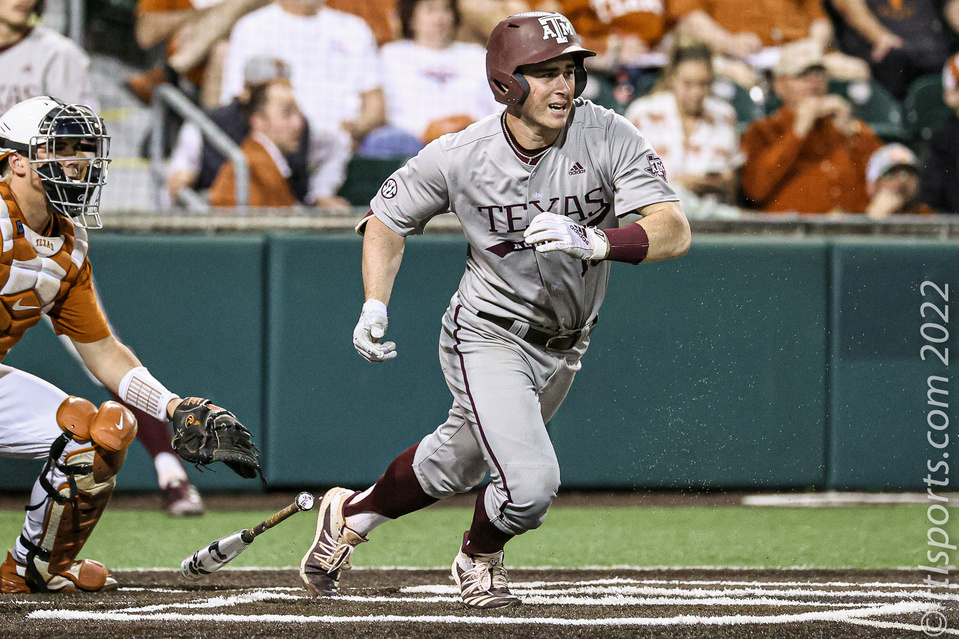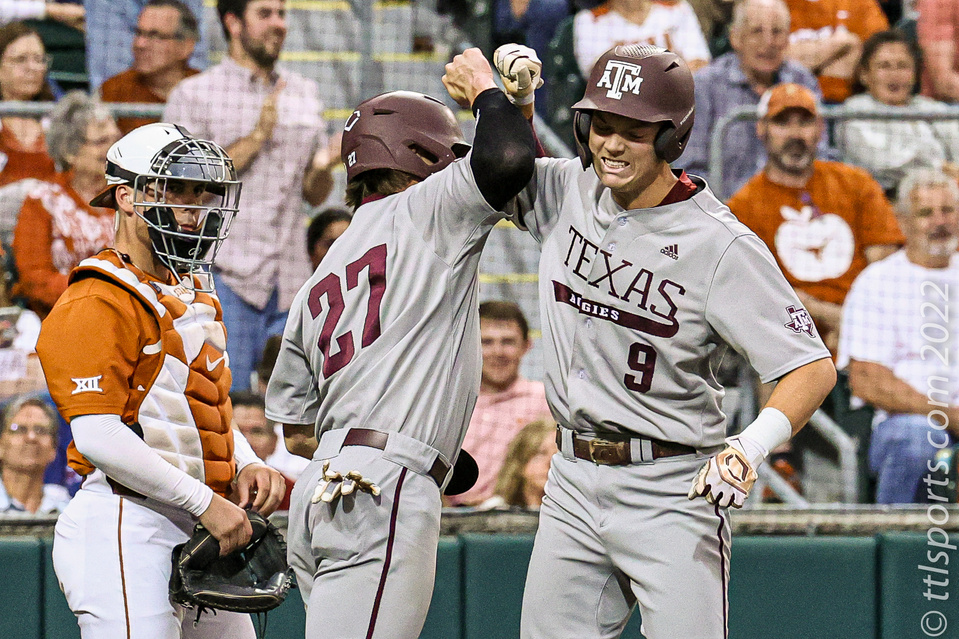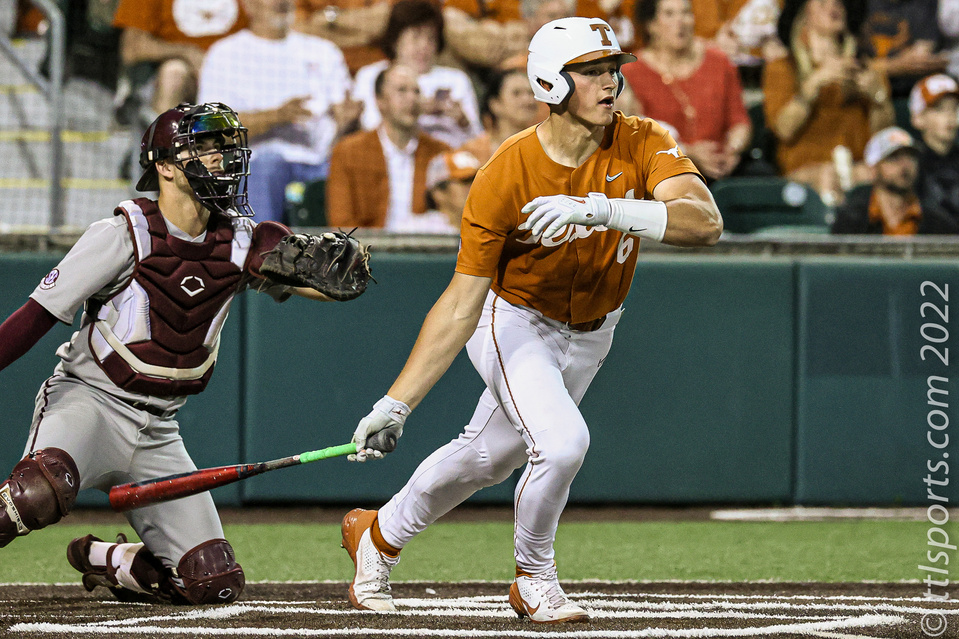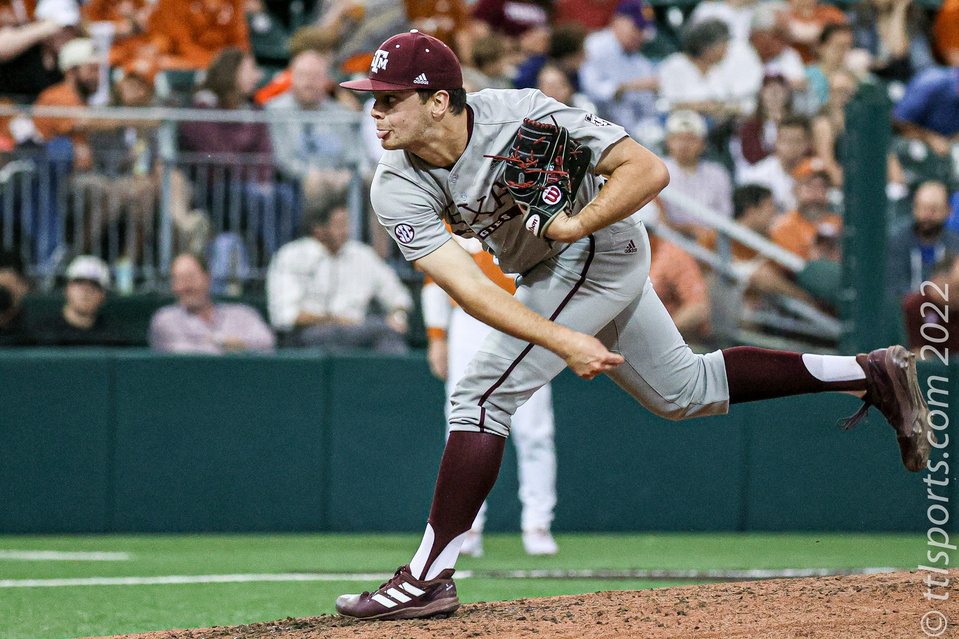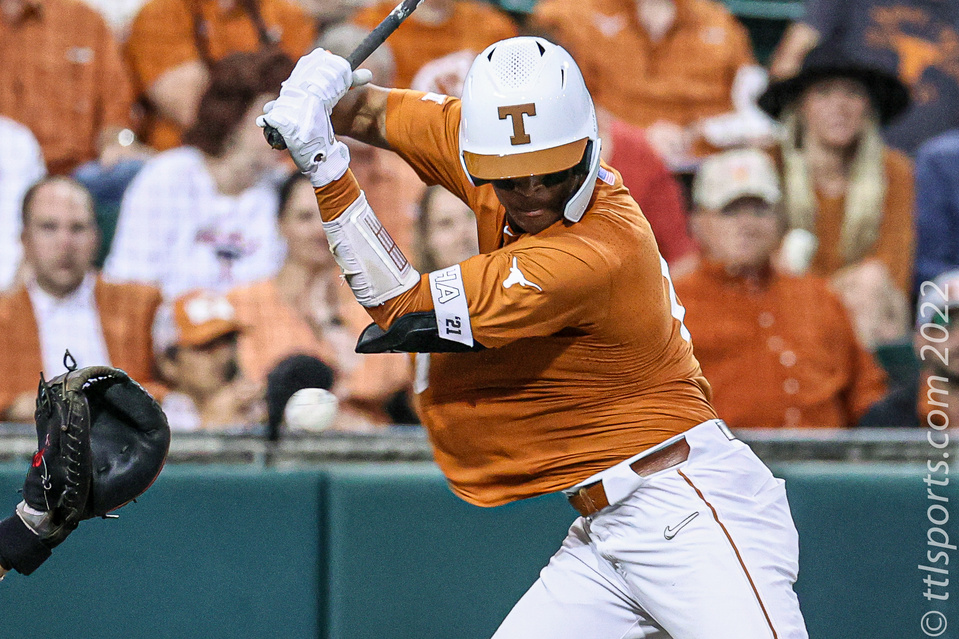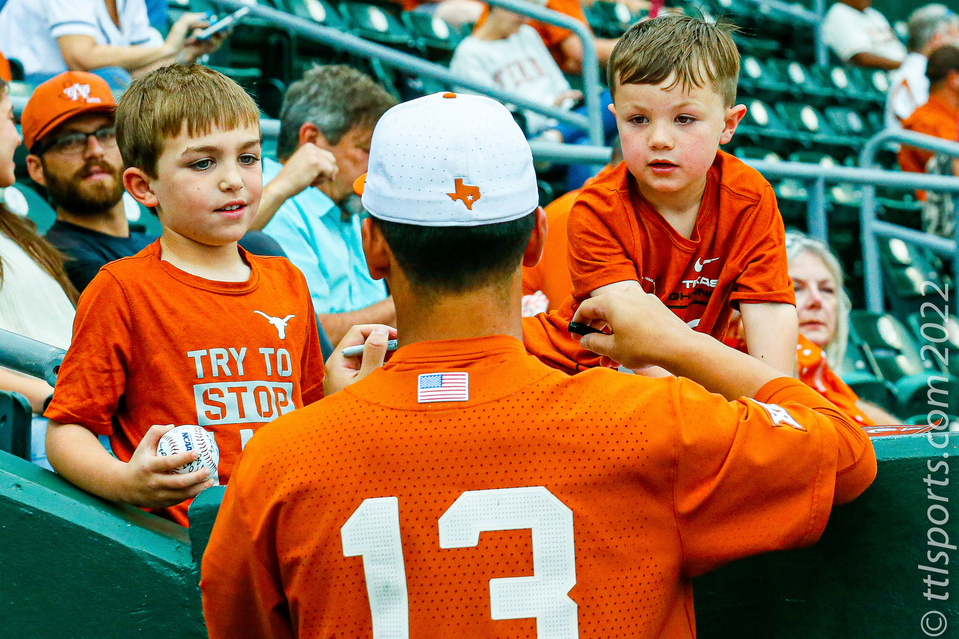 The #8 University of Texas Longhorns (19-8) fell to the Texas A&M University Aggies (15-9) in a rematch of the old Southwest Conference / Big 12 rivalry. The Aggies plated 12 runs to the Longhorns 9, with runners scoring in every inning but the seventh.
Jack Moss led the Aggies batting for the cycle, going 5-for-5 with 5 RBIs, and scoring twice. However, the highlight of the Aggie evening was Dylan Rock's grand slam home run in the fourth inning. Trey Faltine led the Longhorns, notching 2 hits, both home runs, in 4 appearances, with 2 RBIs.
A&M got an early jump on Texas, scoring 2 runs in the top of the first. Texas reciprocated with 2 runs in their half of the frame. Texas took their only lead of the game with a run in the second inning. The Aggies responded with 2 runs in the third, followed by Texas' solo run in the bottom of the inning to tie the game. The contest took an irreversible turn for the Aggies with Moss' grand slam homer in the fourth inning, giving A&M control of the remainder of the game.
A&M sent six pitchers to the mound, starting with Walker Zander. Zander went 1/3rd of an inning, giving up 2 runs on 4 hits. The second relief pitcher, Rawley Hector (W, 1-0) earned the win, allowing 3 runs on 5 hits in 3 innings. Hector struck out 2 and walked 1 batter.
Starting Texas pitcher Justin Eckhardt went 3 innings before being replace by Jared Southard (L, 0-1). Southard was assigned the loss, allowing 4 runs on 3 hits in 2 innings, striking out 2 and walking 2 batters. A total of six Texas pitcher saw action in the contest.