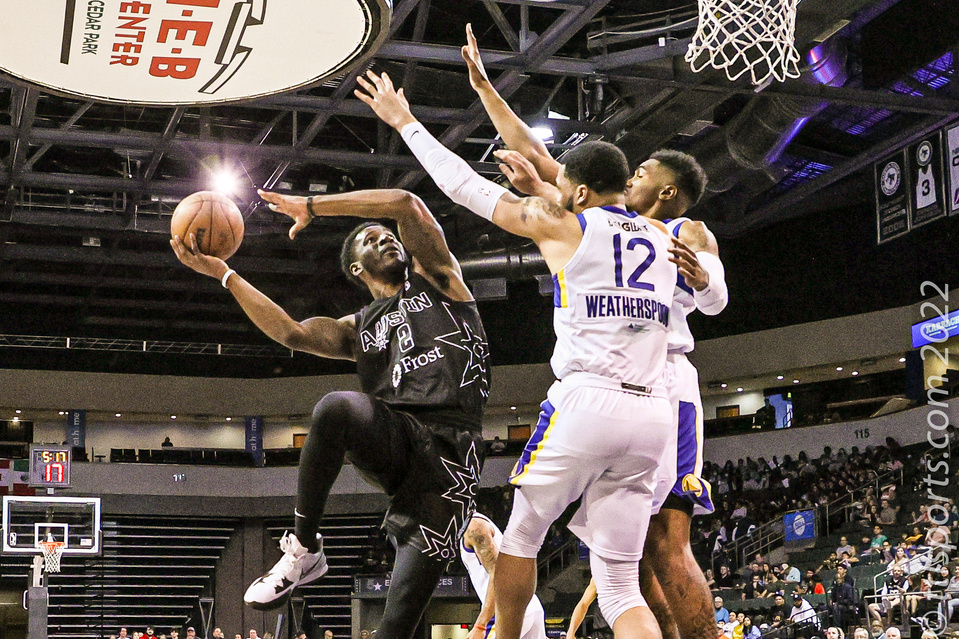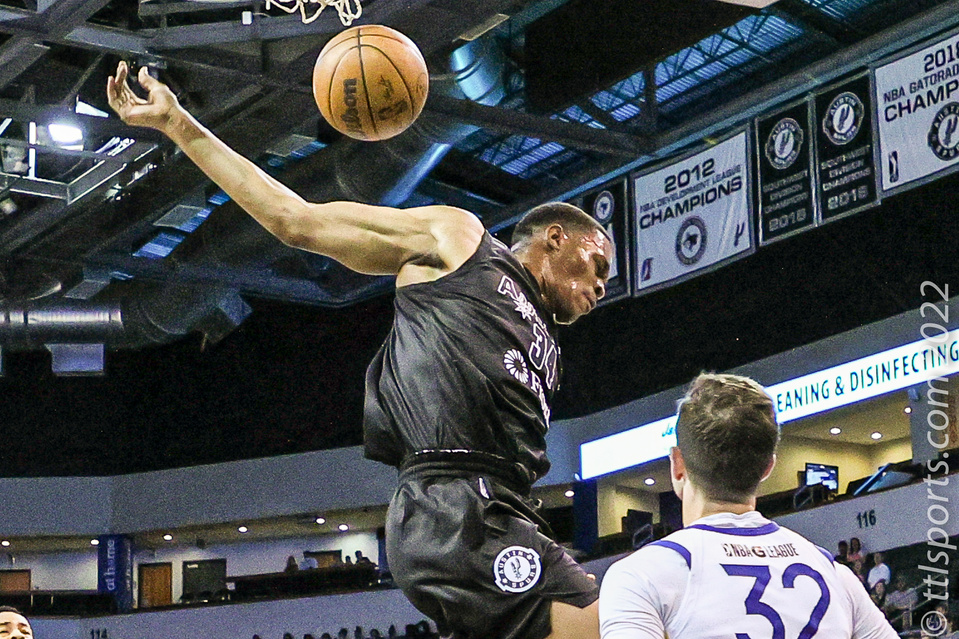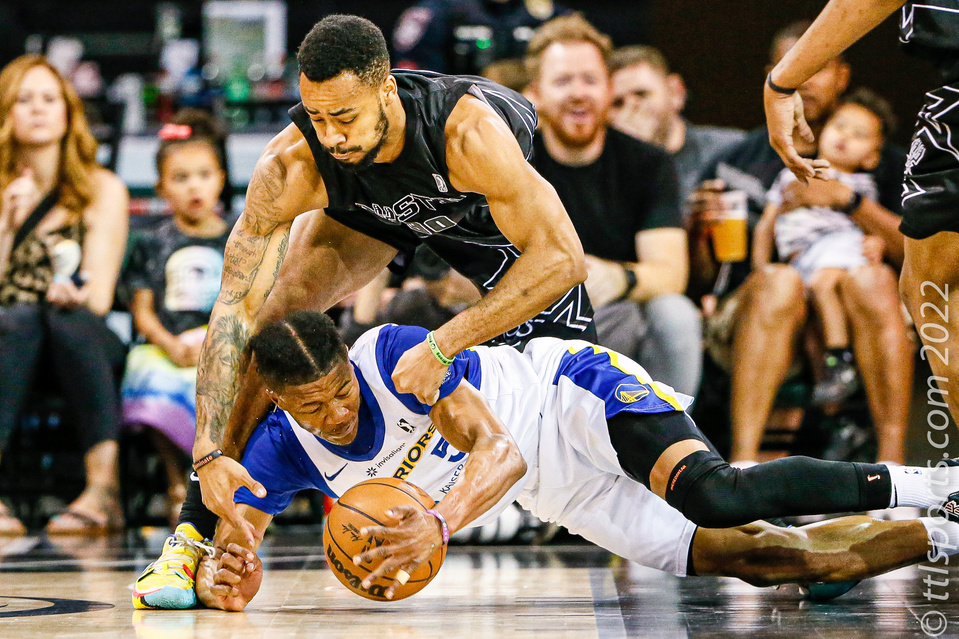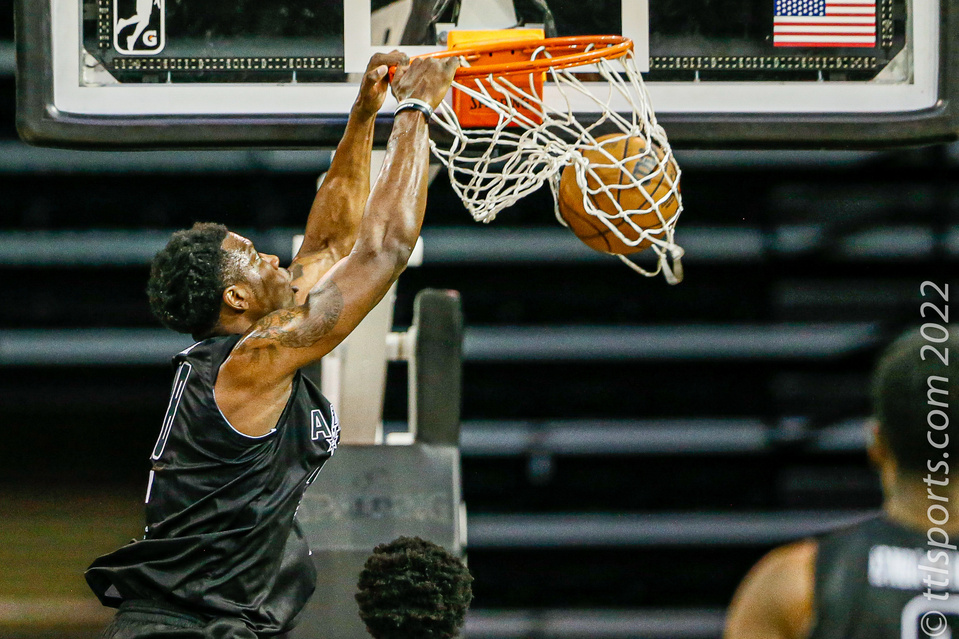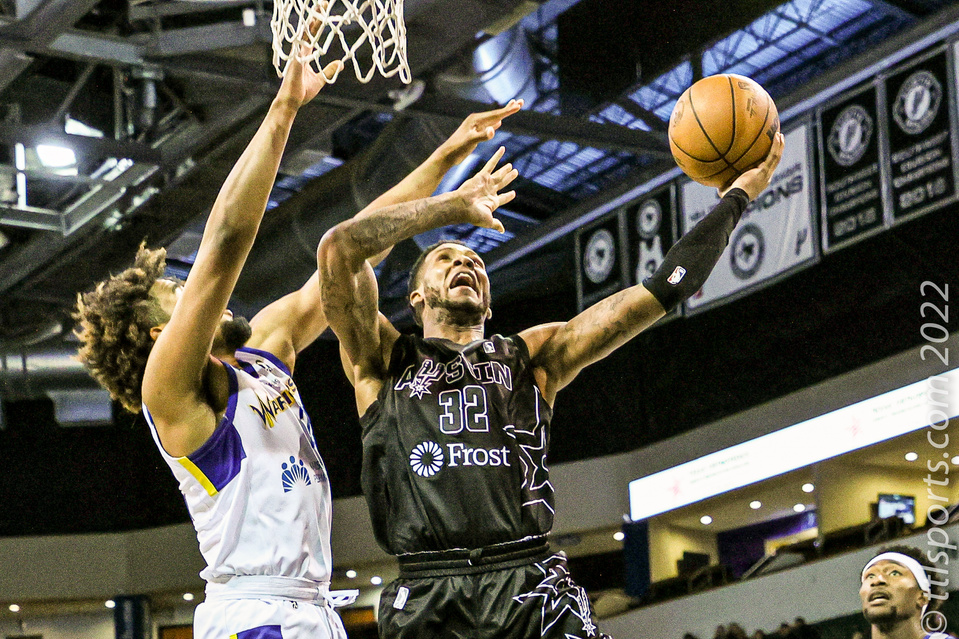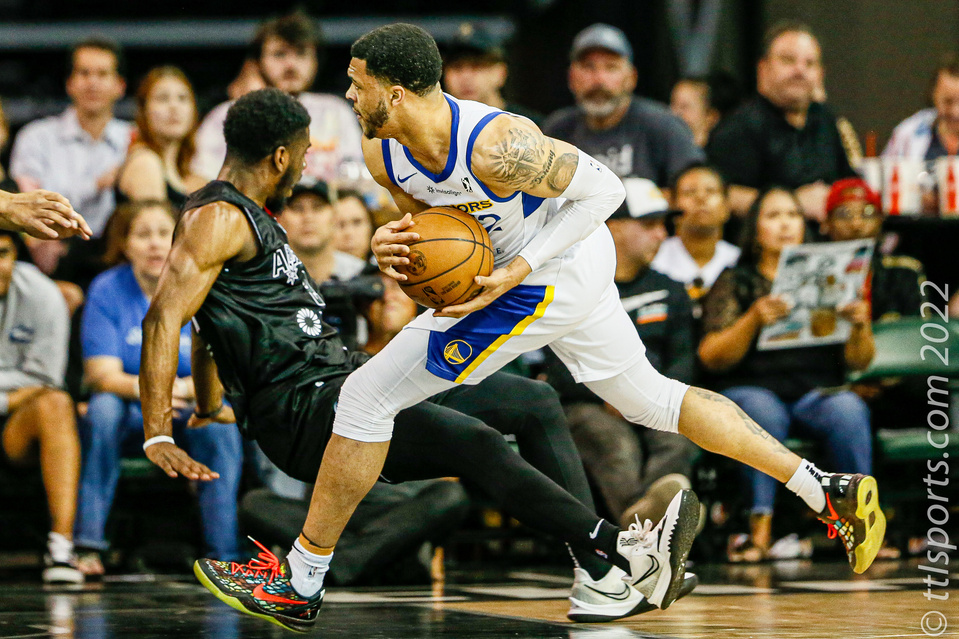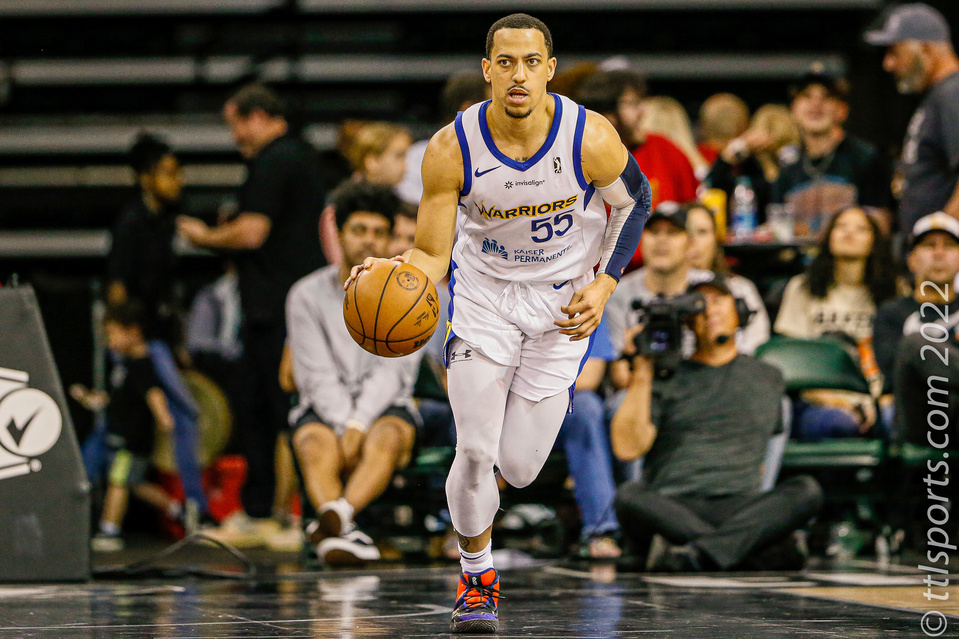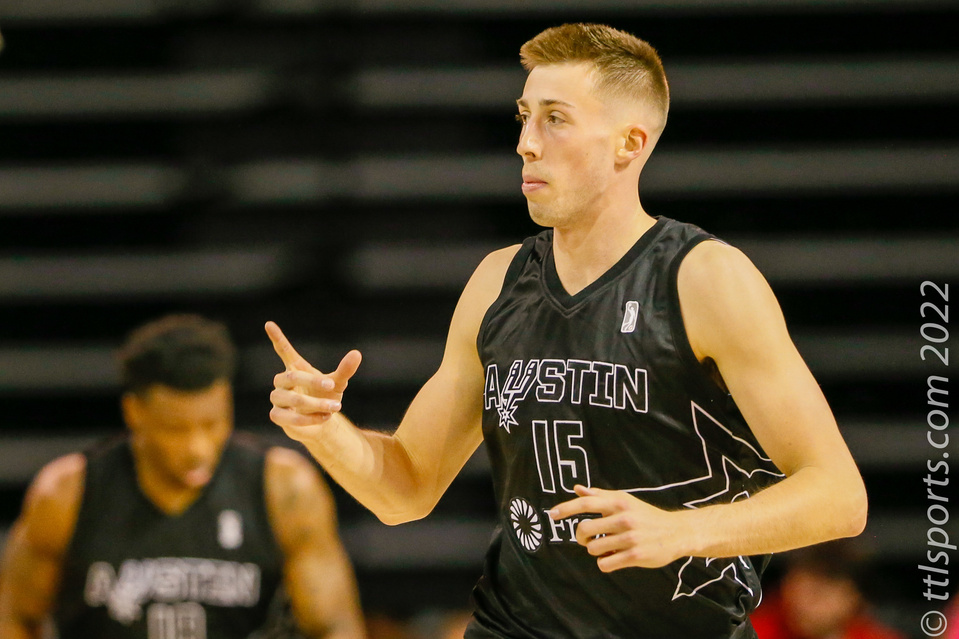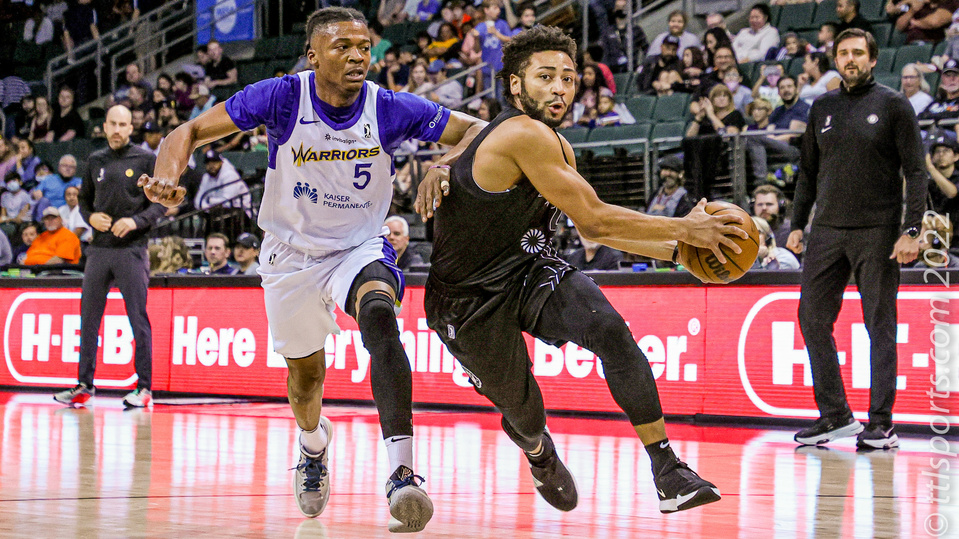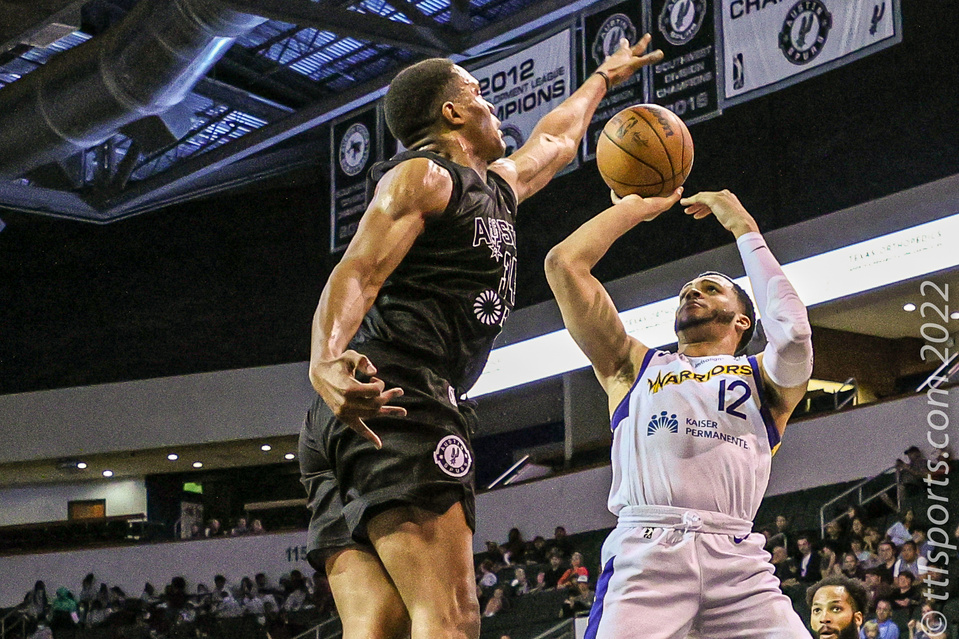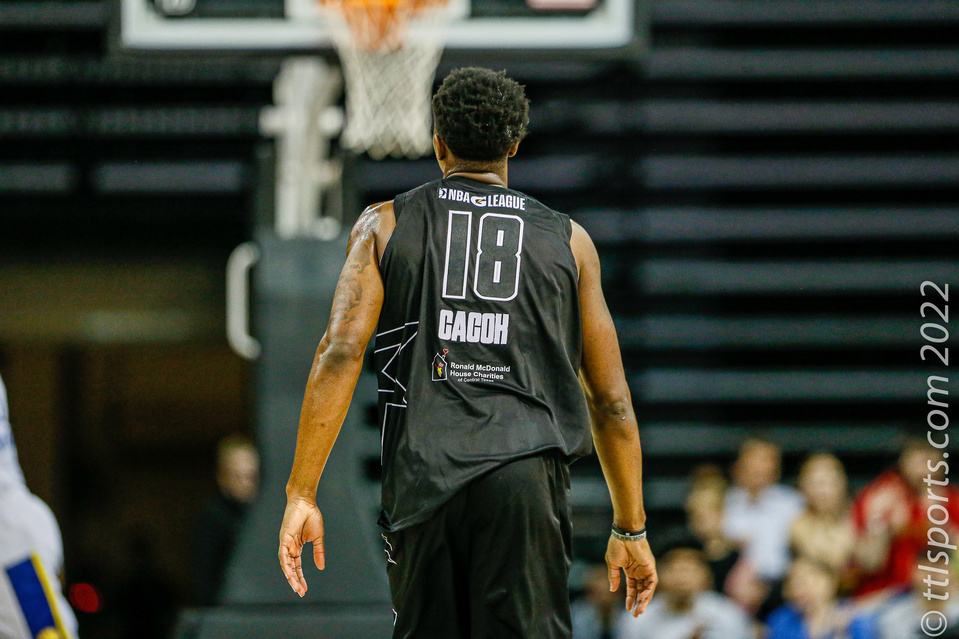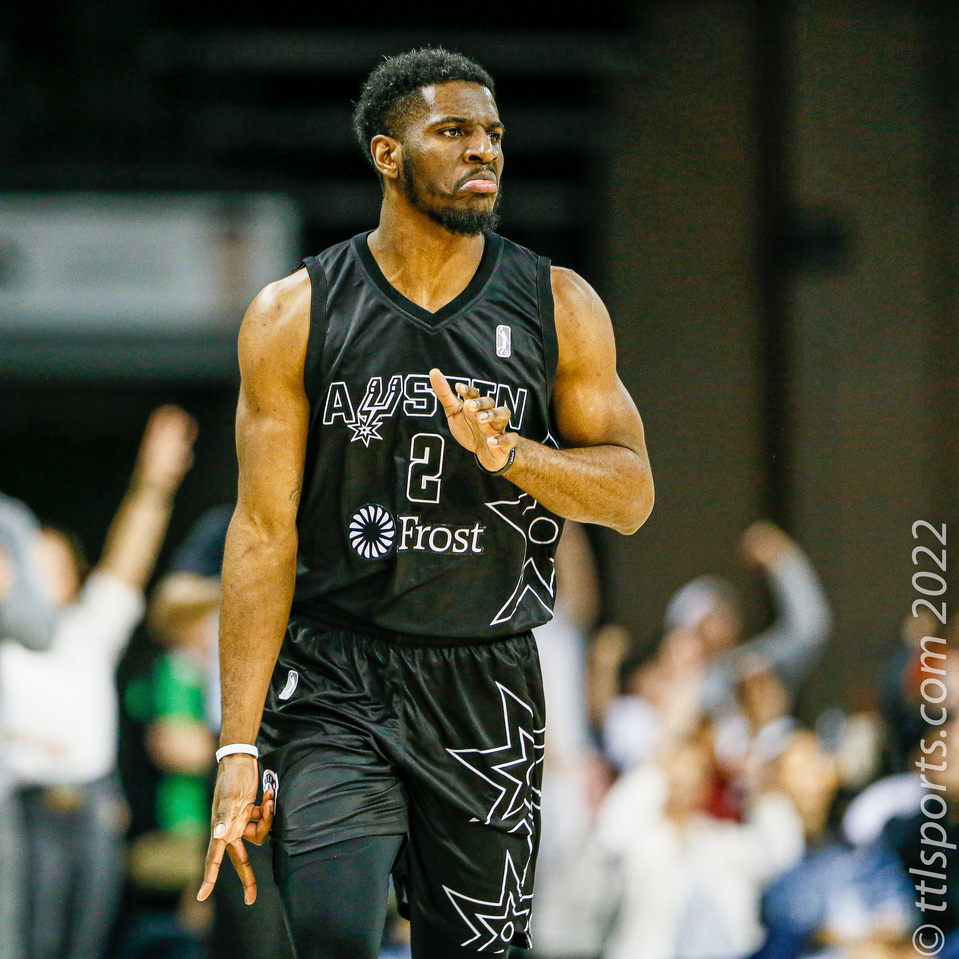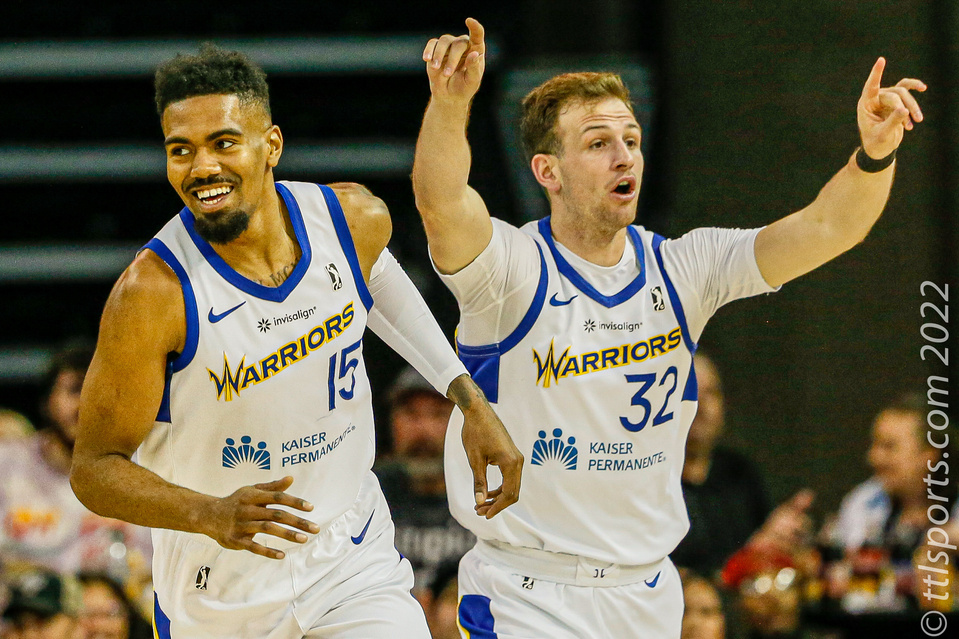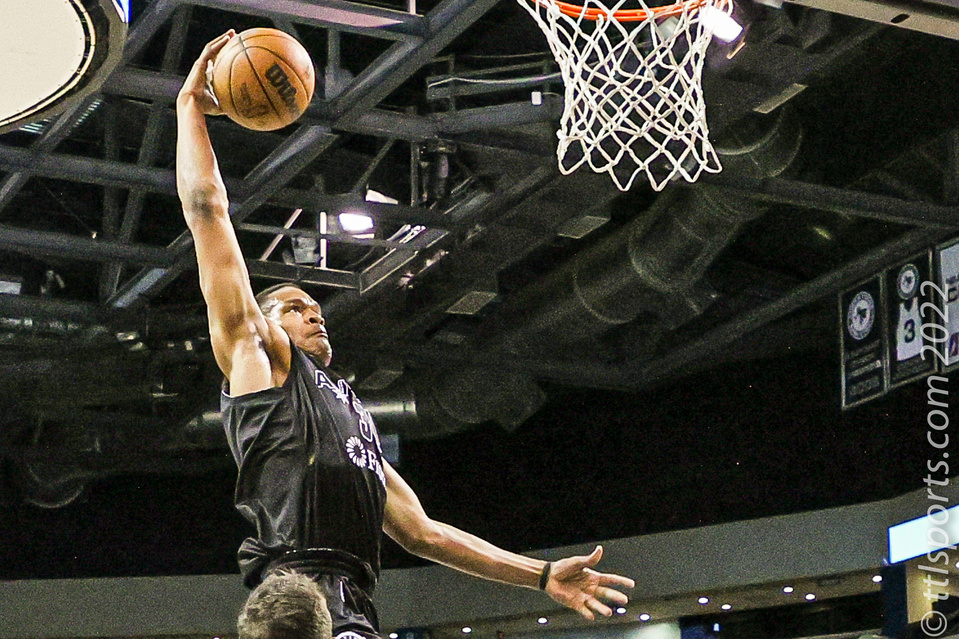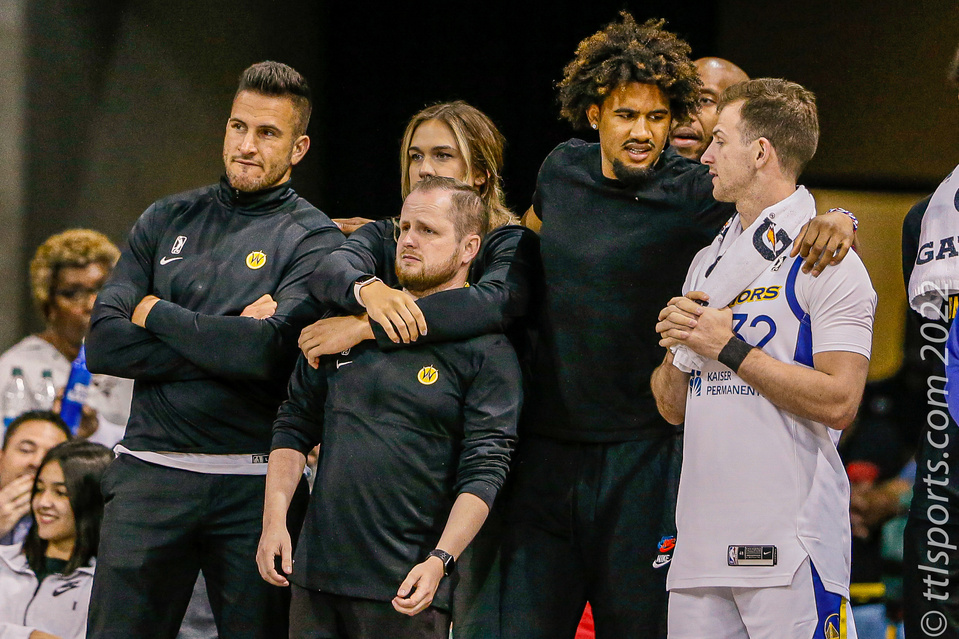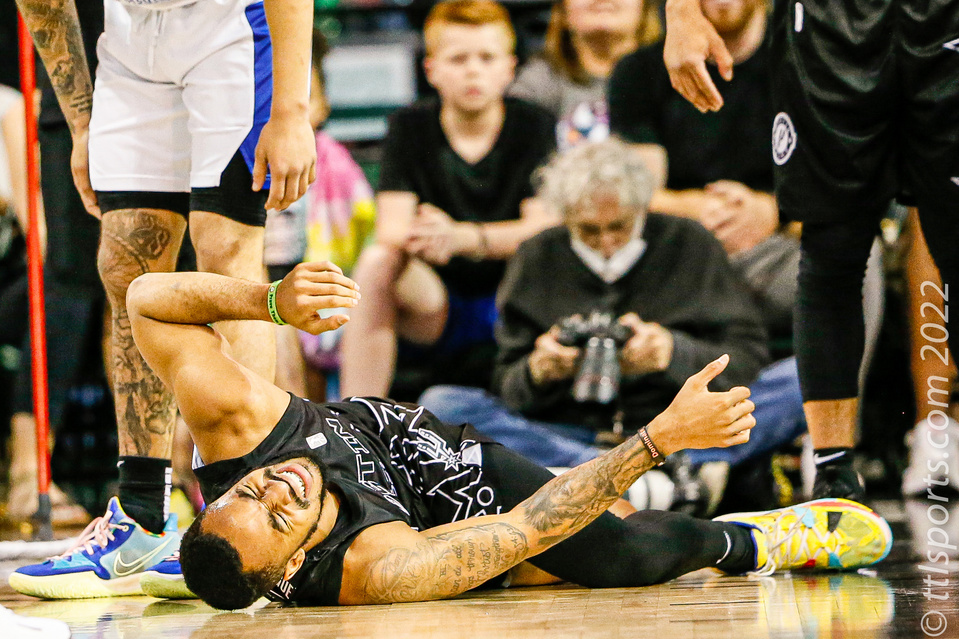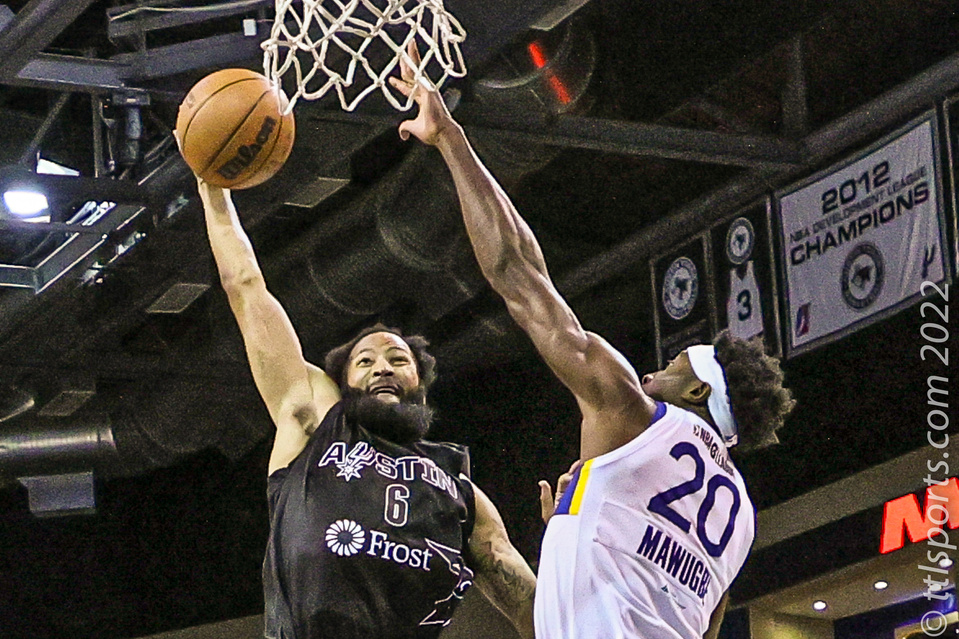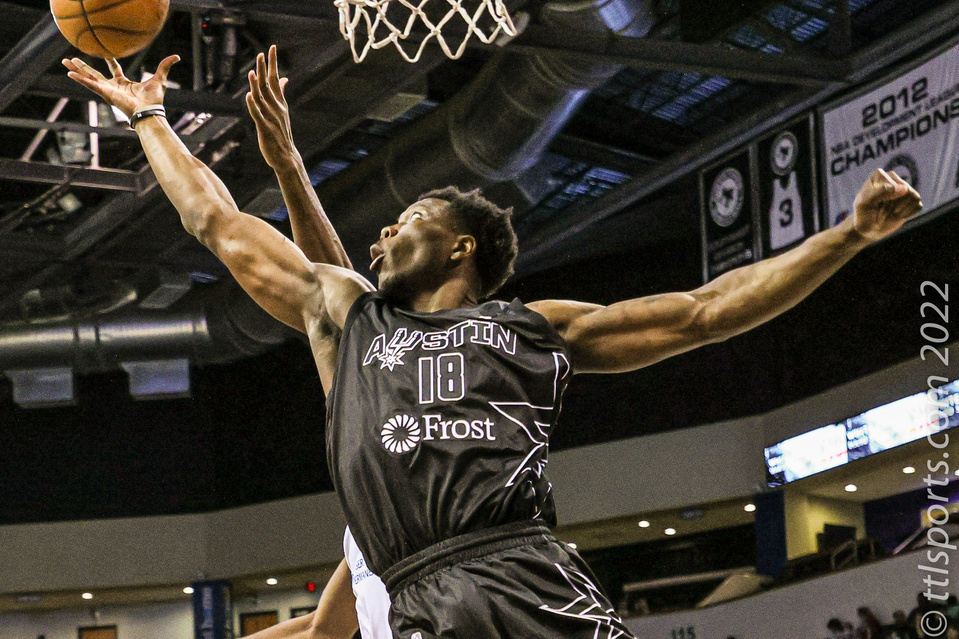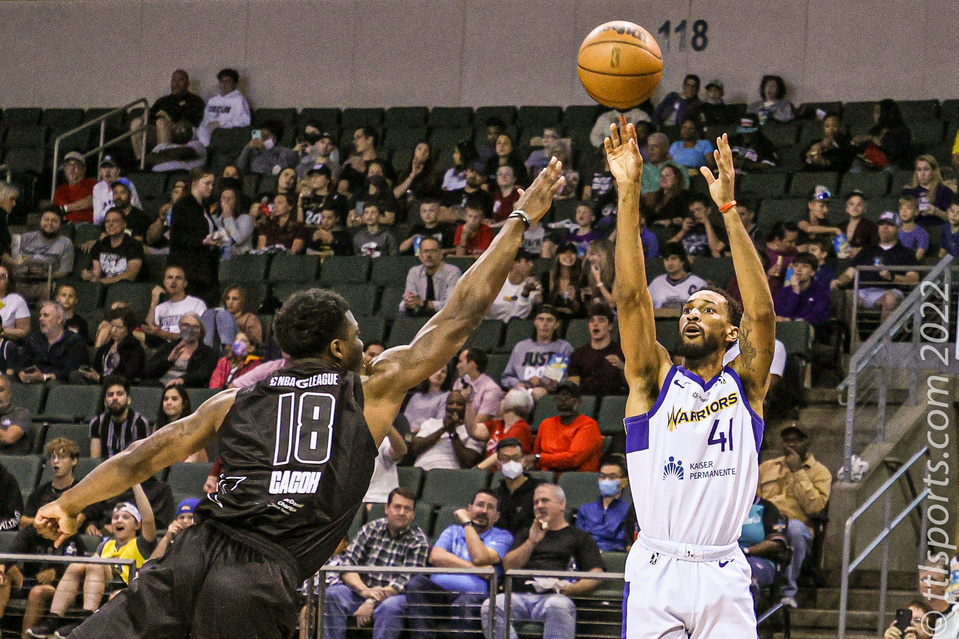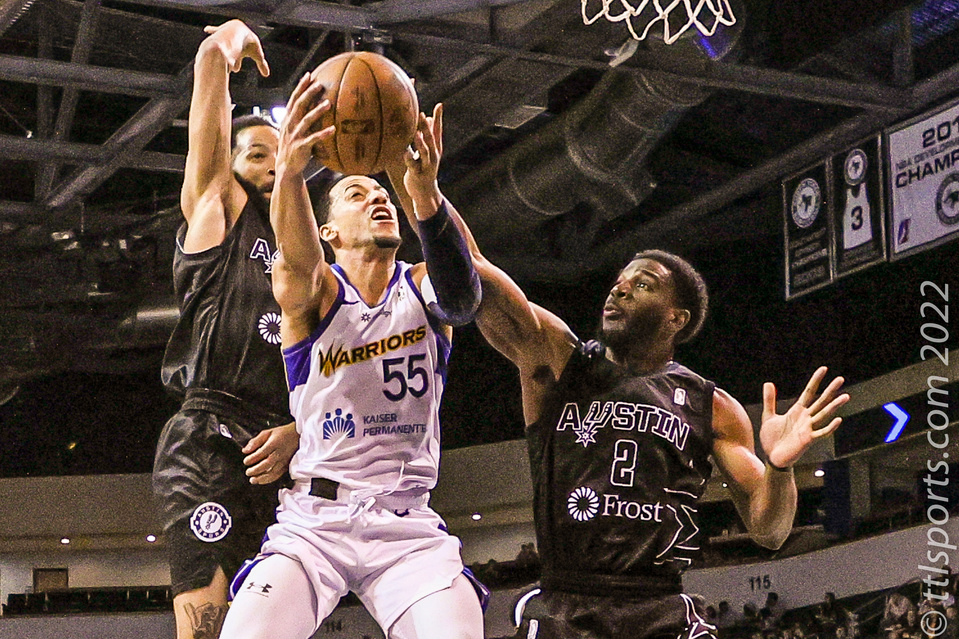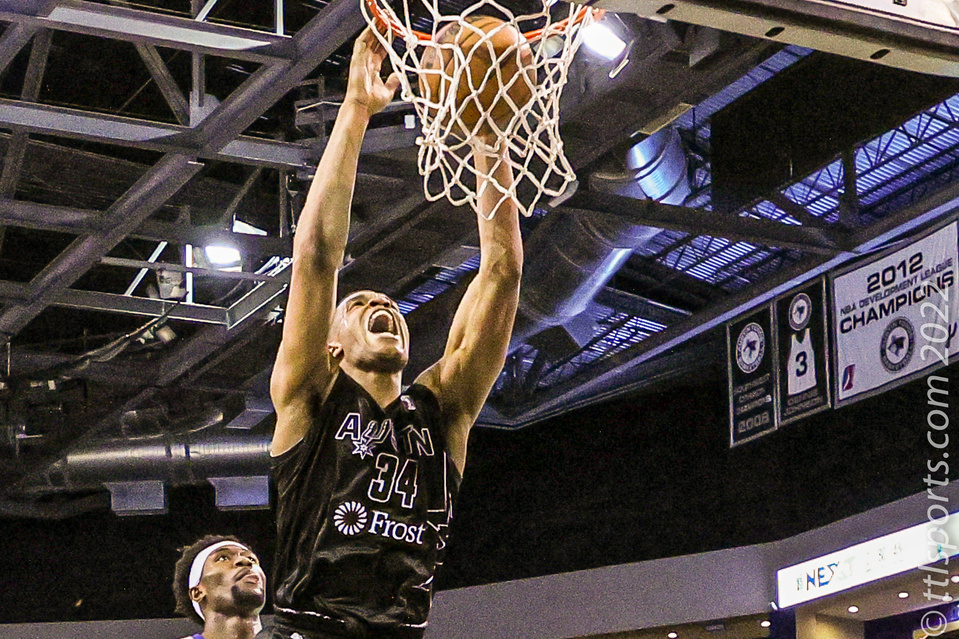 The Austin Spurs were playing before a sold-out house in their final home game of the season. The Spurs had trailed since the end of the first period, but were clawing their way back. Fans were on their feet, screaming their support at the top of their lungs. Then the Spurs did it… they tied the game with 10.6 second left in regulation.
Then the Spurs failed to show up for the overtime period. The Santa Cruz Warriors (15-17) easily rolled over the Spurs (13-18) 10-to-4 in the OT, and win 118-to-112.
April Fools.
Austin was done-in by the expectation that the hard work and the OT win would naturally occur. That, and the mislaid strategy of head coach Petar Bozic, the Spurs could make the clutch baskets after intentionally fouling the Warriors. All of Santa Cruz's overtime points came on free throws. Austin was 2-for-6 from the field.
Ironically, both teams played at the same caliber, hitting 44% of field goal and about 30% of three-point attempts. The Warrior choked in the second half, and the Spurs choked in the overtime.
Santa Cruz was led by former Austin Spur, Quinndary Weatherspoon, who came off the bench for 36 points in 33 minutes of play. Weatherspoon was assisted by Kendal Smith's triple-double (24 points, 14 assists, 11 rebounds), and Jacob Evans' 21 points.
Austin was led by Robert Woodard II, whose fourth quarter slam-dunk assuredly swung the momentum in favor of the Spurs. Woodard came off the bench for 20 points and 10 rebounds in 34 minutes. DJ Steward put up 20 of his own points, and Damyean Dotson added 19 points. San Antonio assignee Devontae Cacok had a relatively disappointing performance with 13 points and 8 rebounds in 26 minutes on the court.
In addition to the scoreboard loss, Austin also lost Jaylen Morris, who was carried off the court by teammates with an apparent knee injury.
The Spurs travel to Frisco to close out the season against the Texas Legends. Austin is not in contention for the playoffs.