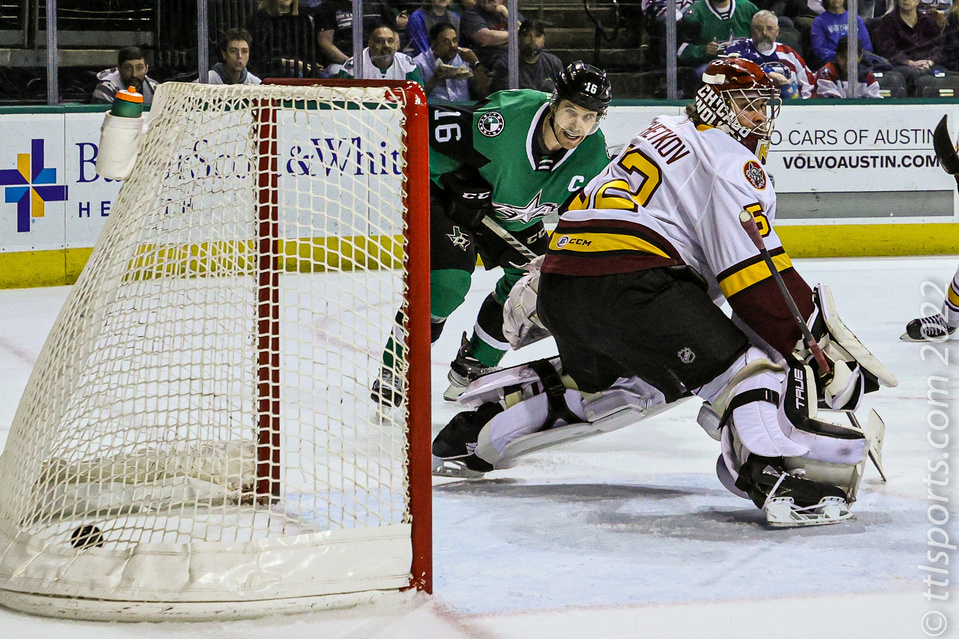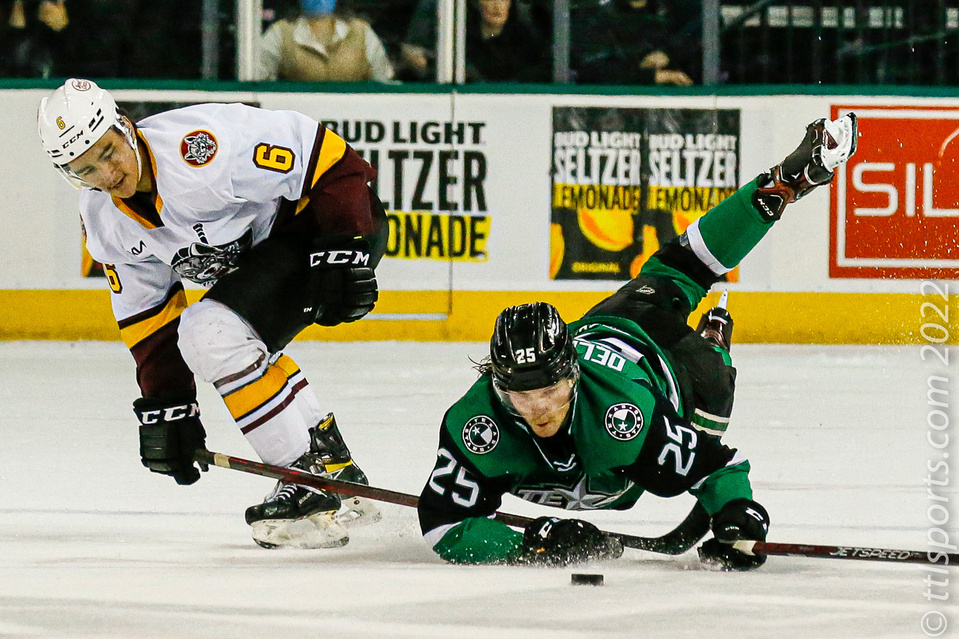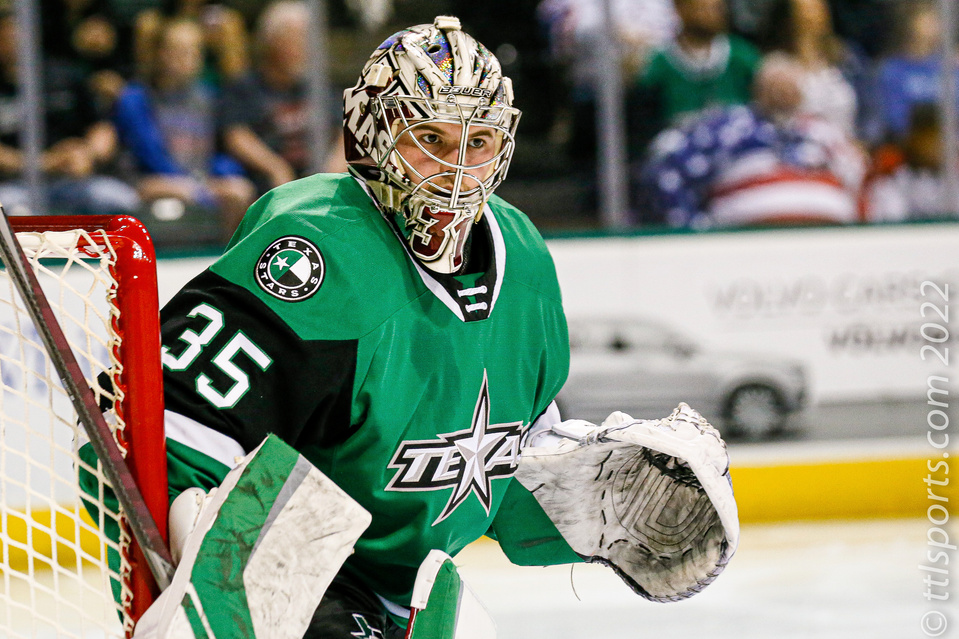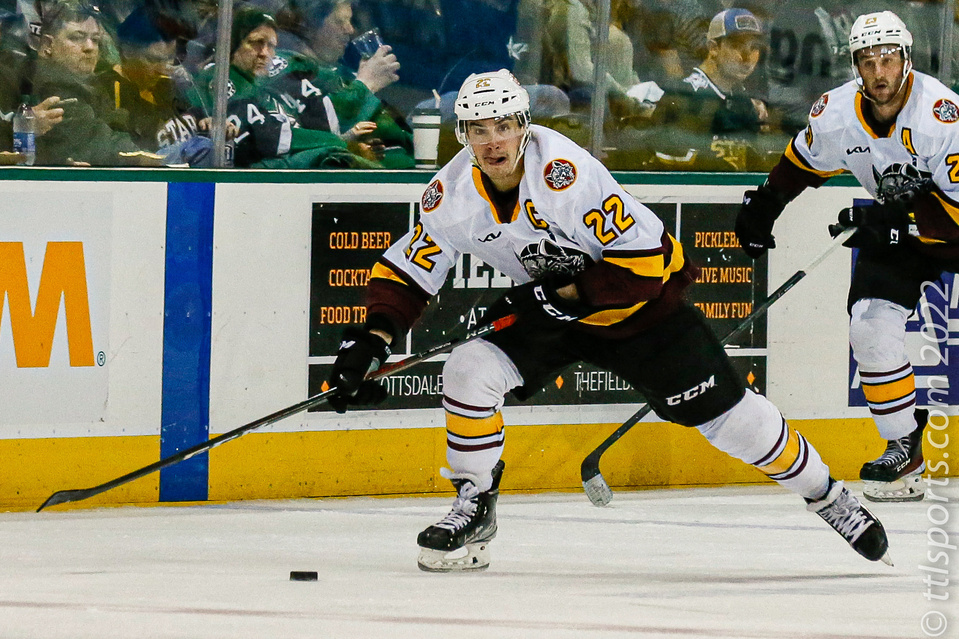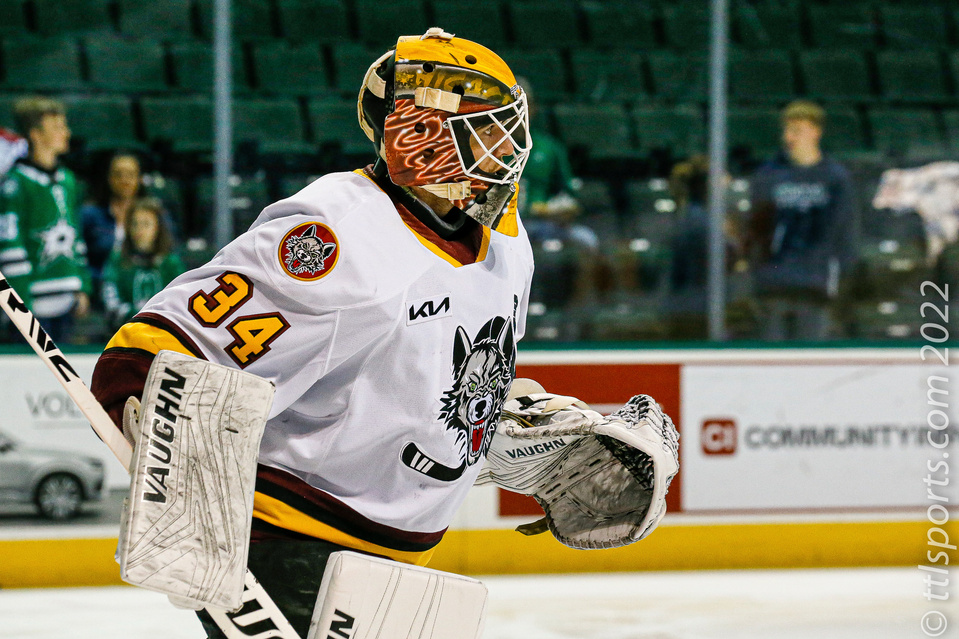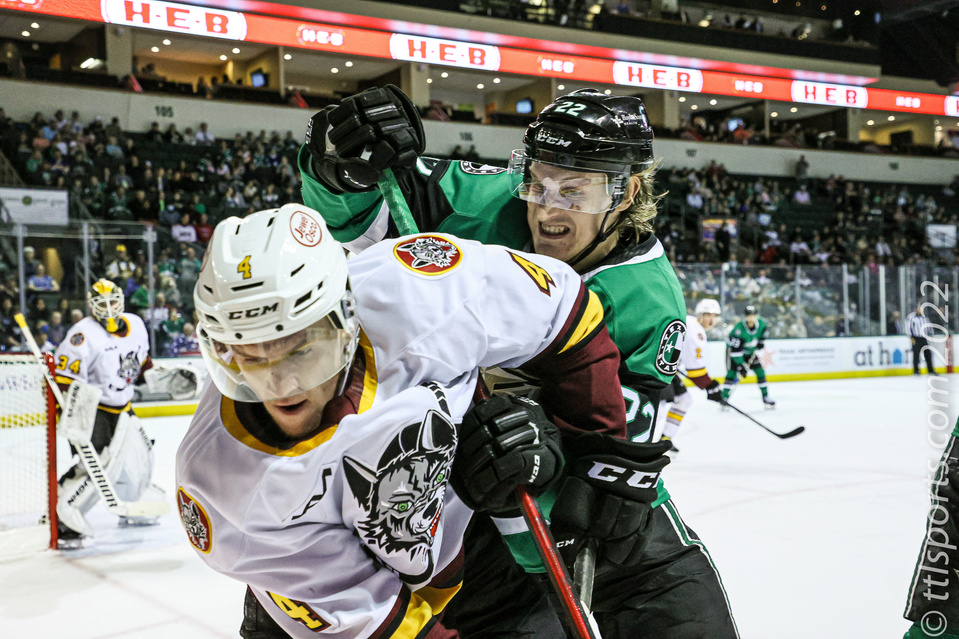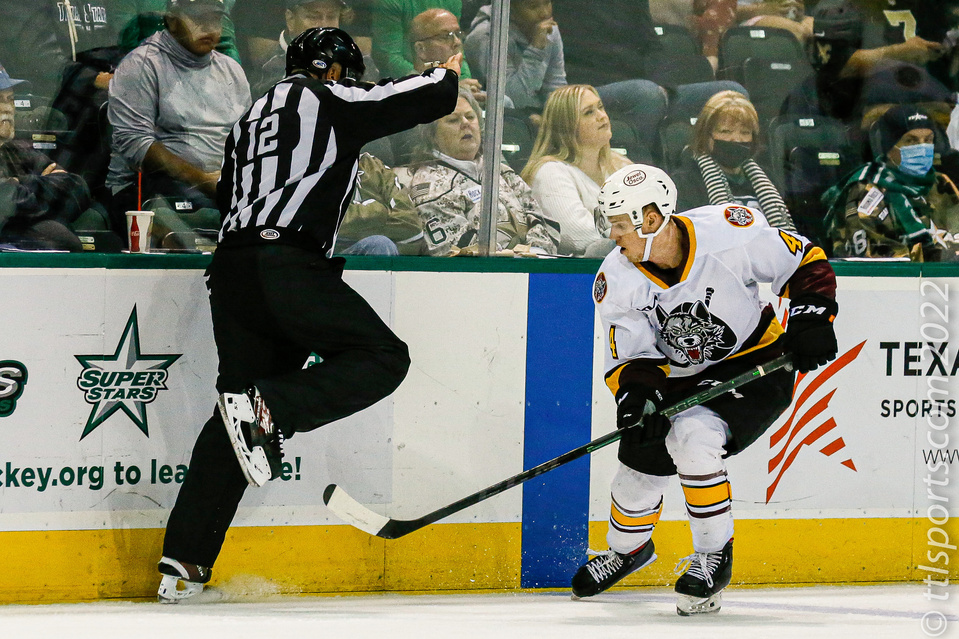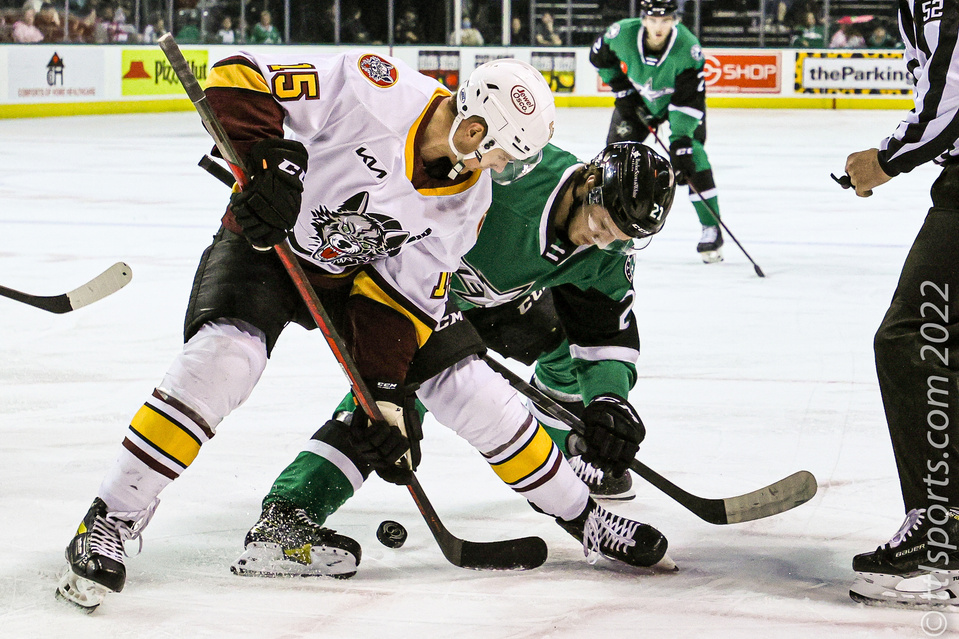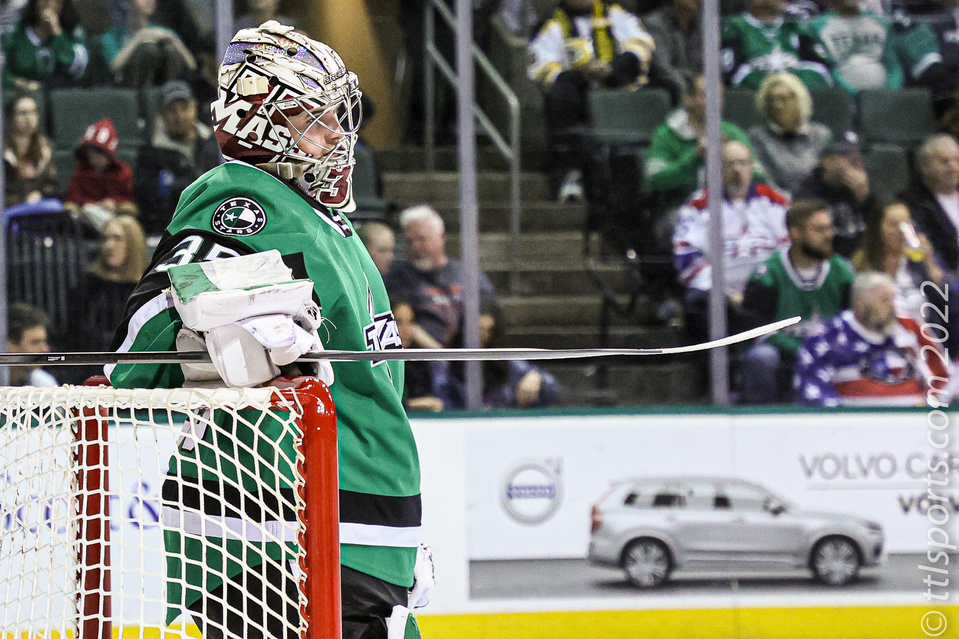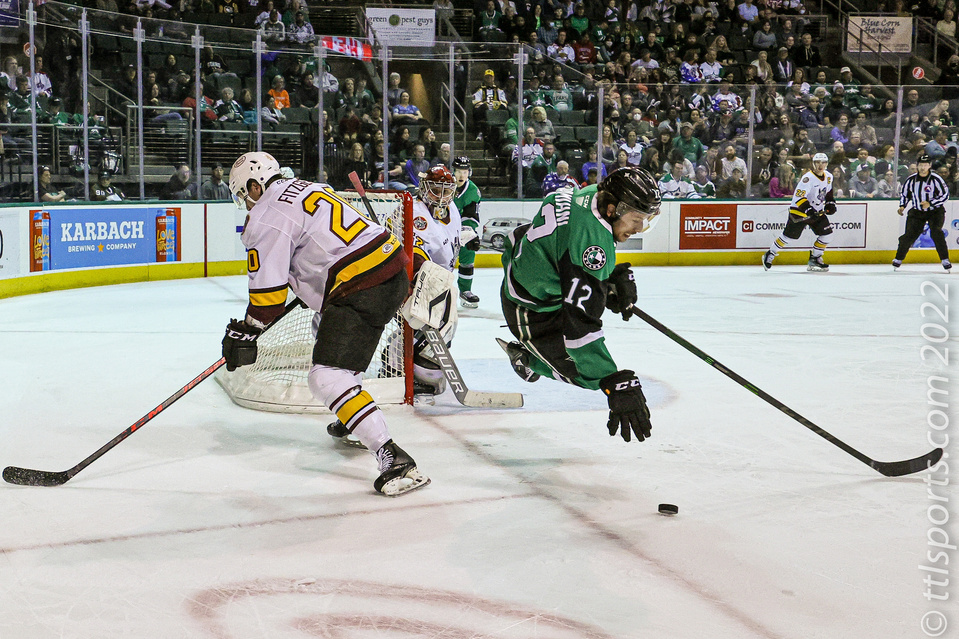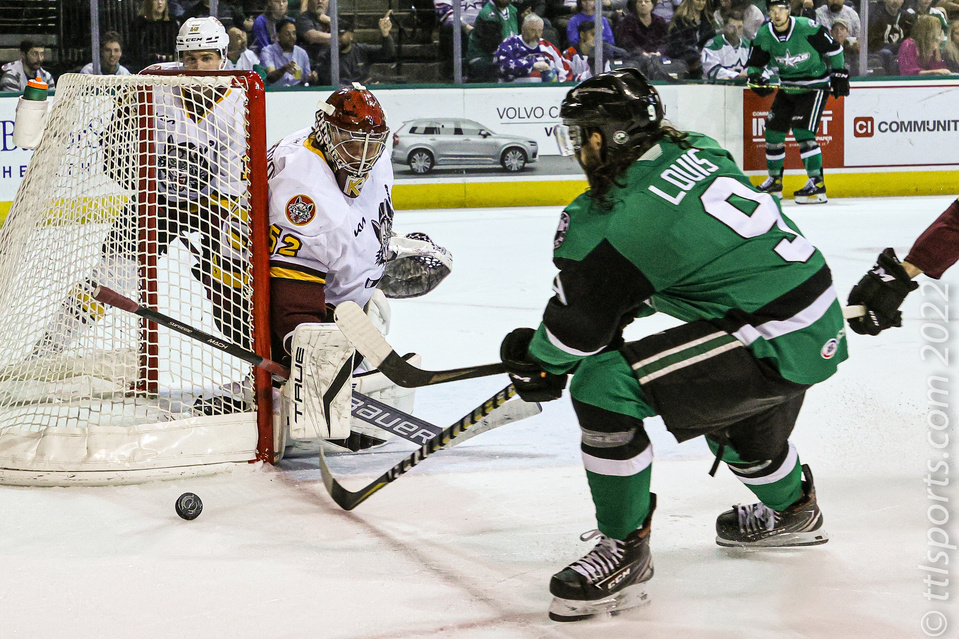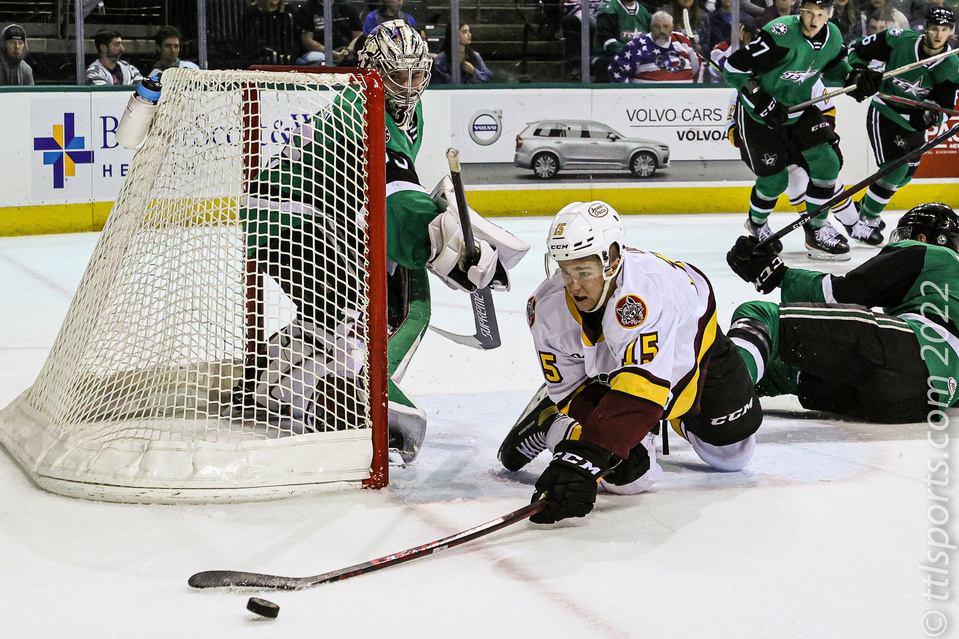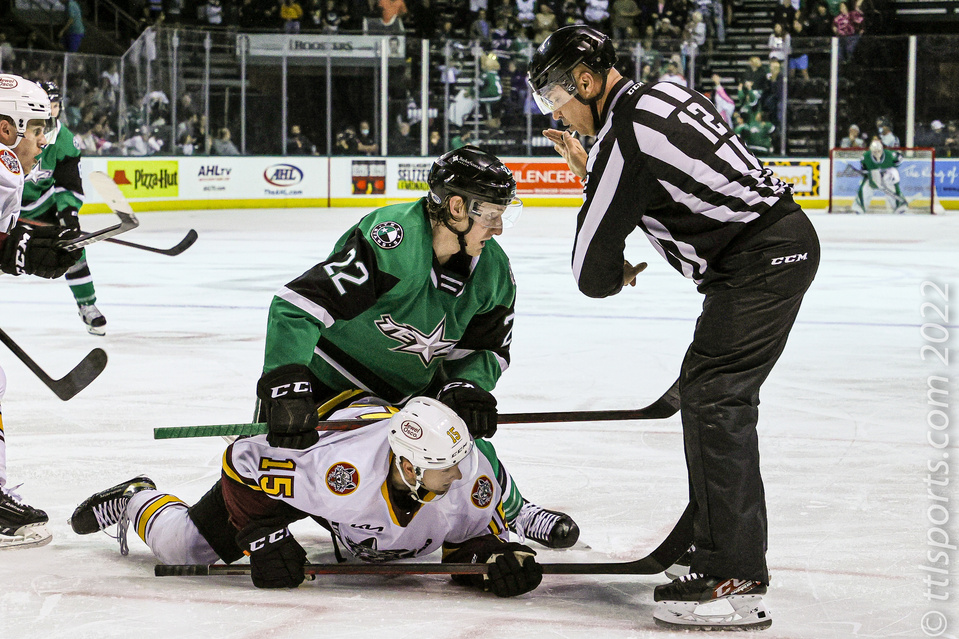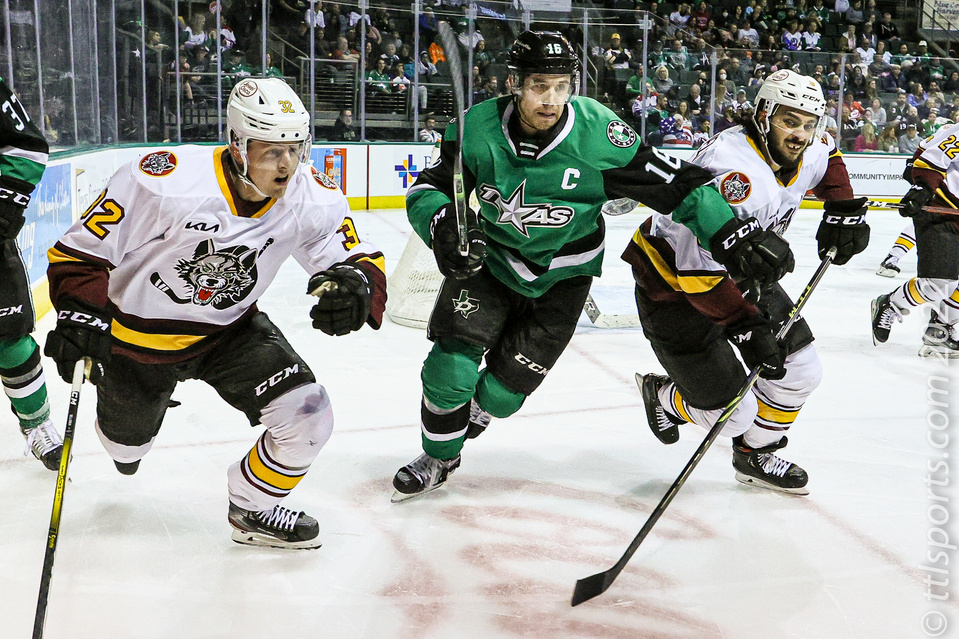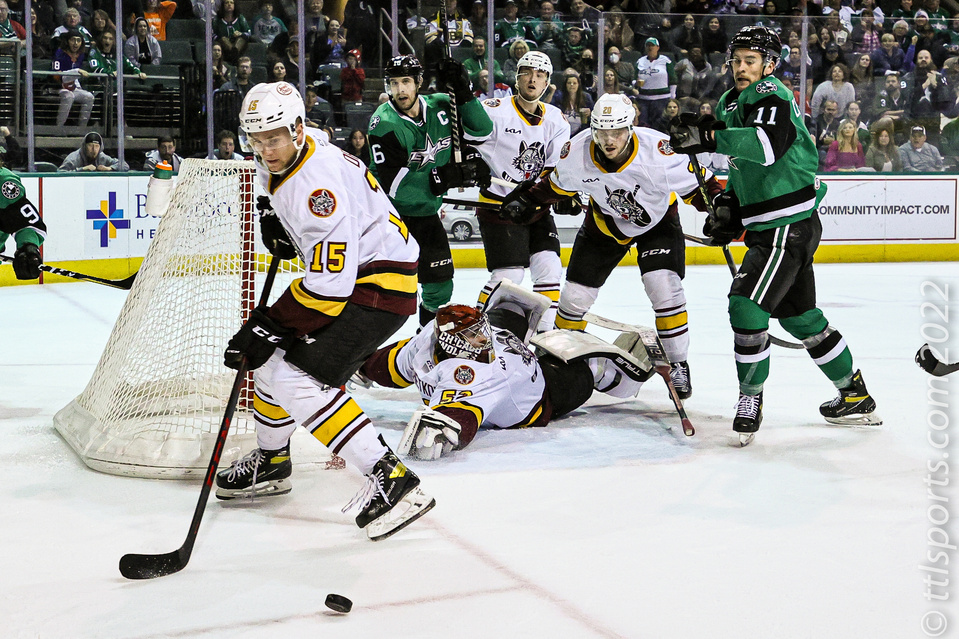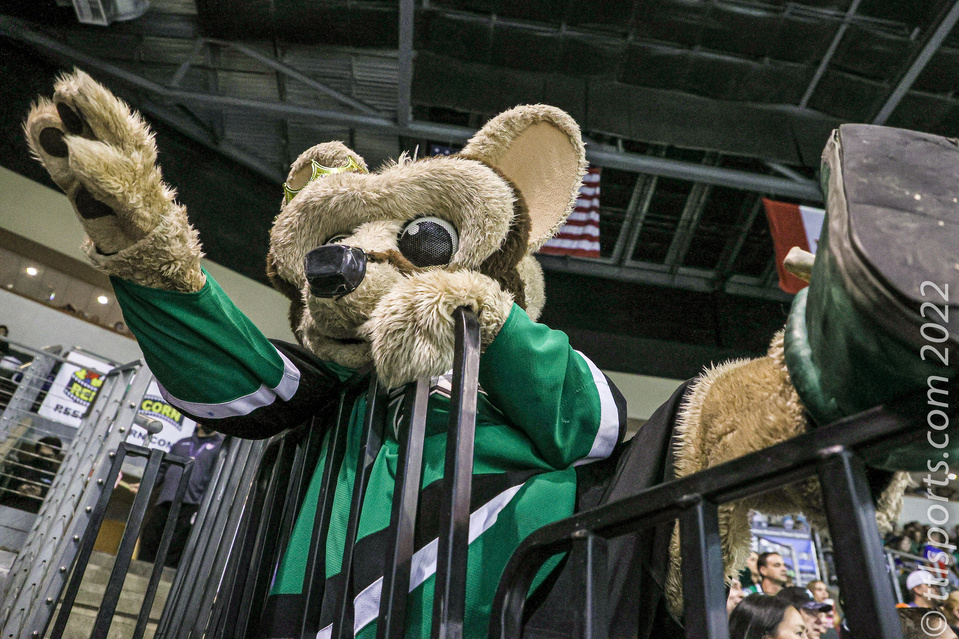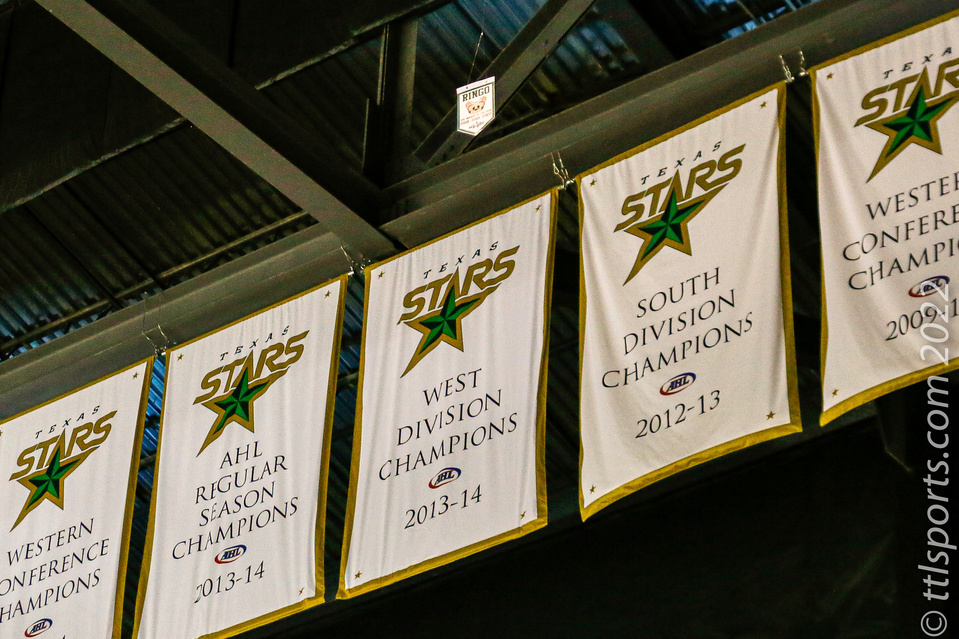 The Texas Stars (28-27-6-6) fought with intensity for 60 minutes but came up short against the Chicago Wolves (45-14-5-5) by a score of 4-3.
Commenting on the game, Texas Stars head coach Neil Graham said, "They're a good opponent. I don't think that's a surprise to anyone."
The Stars hit the ice ready to compete. Texas converted on two power play opportunities, compliments of Joel L'Esperance and Tanner Kero, late the first period. The goals coming within a minute of each other. Chicago's Chris Bigras found the back of the net very late in the period to close Texas' lead to 2-1.
Chicago's Ivan Lodnia scored early in the second period to tie the contest, which seemingly affected the Stars. Texas generated only 5 shots to Chicago's 9, and the period ended at 2-2.
"Some of our best scoring chances from the second period on, we missed the net," said Graham. "You know you're not trying to, but sometimes in those stressful moments you're trying to pick the perfect play, when you just gotta probably put it on net."
Lodnia tallied his second goal of the game early in the final frame, giving Chicago a 3-2 advantage. The Stars' Fredrick Karlstrom tied the game midway through the period, only to have the Wolves' Spencer Smallman reclaim the lead two minutes later.
Texas pushed to tie the game, pulling goaltender Matt Murray with nearly three minutes remaining in the contest, but could only produce 2 shots on goal.
"Our guys get it. It's playoff hockey right now. We have five games left. There wasn't a guy out there that wasn't battling or putting his body on the line," said Graham. "Unfortunately, they had a little better push than we did."
Chicago goalkeeper Pyotr Kochetkov (12-1-1) earned the win, making 12 saves against 15 shots-on-goal. Kochetkov replace Alex Lyon at 10:08 into the game due to injury. Texas goaltender Matt Murray (1-1) saw the first loss of his young AHL career, allowing 4 goals on 30 shots.