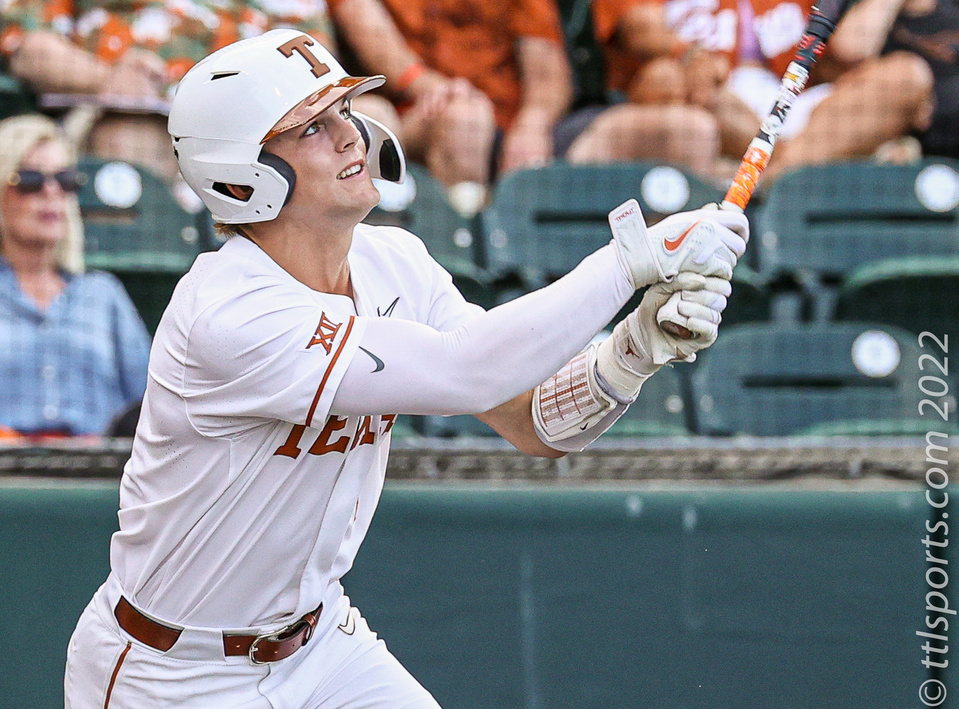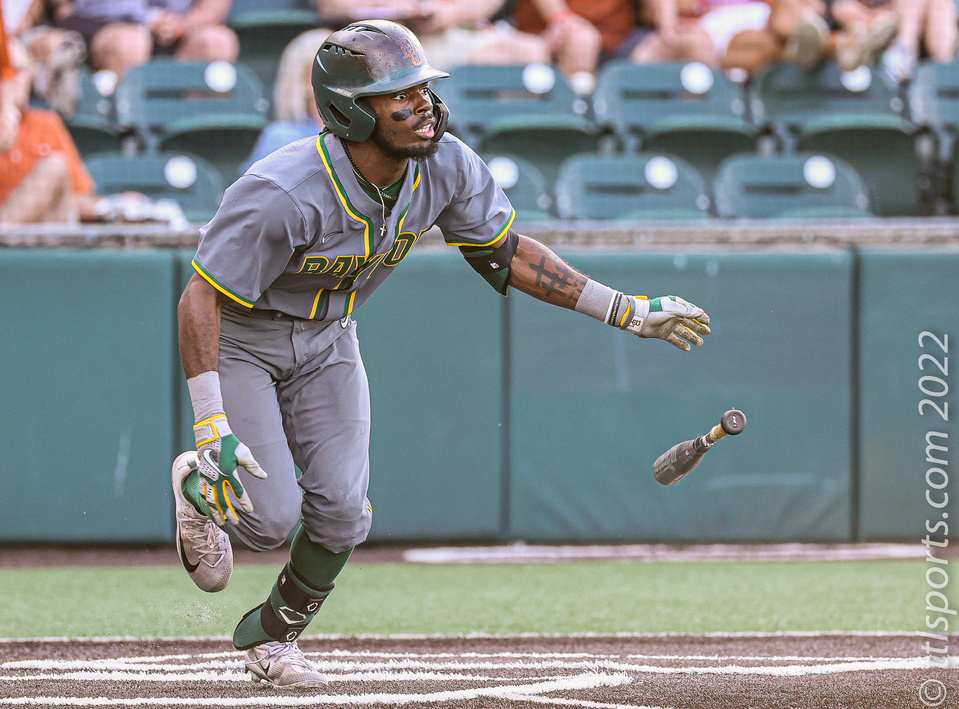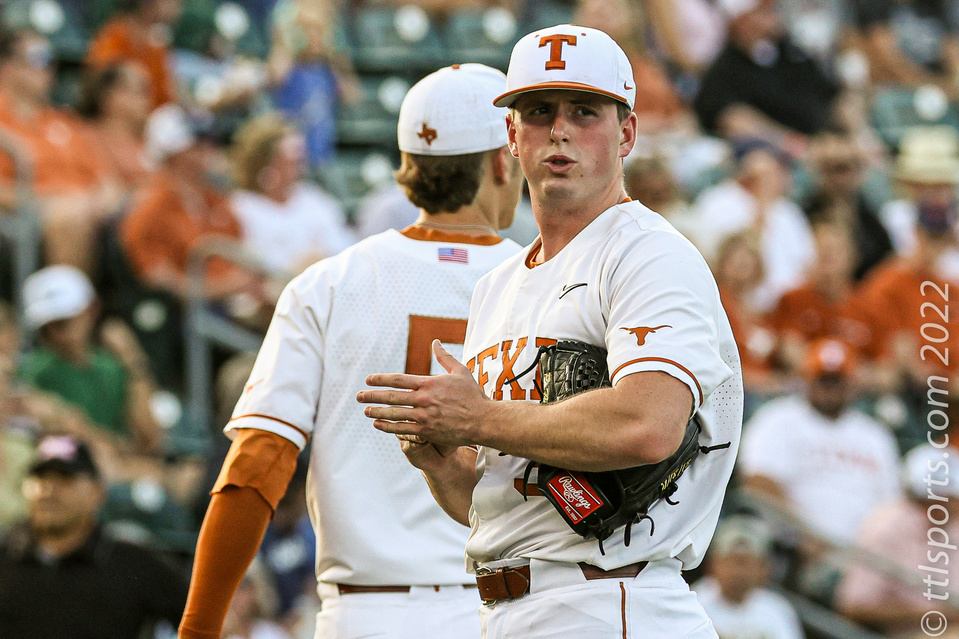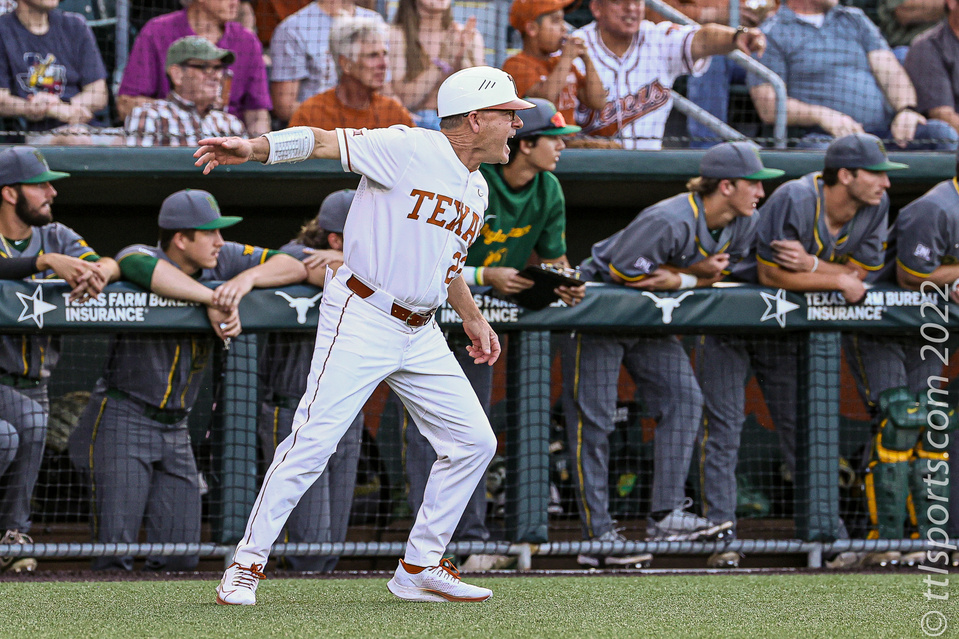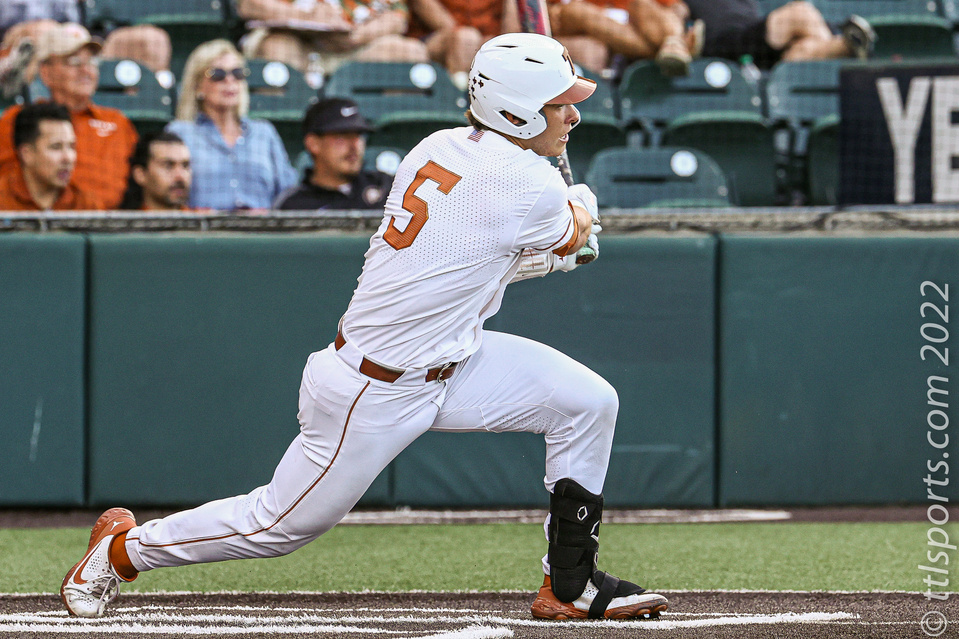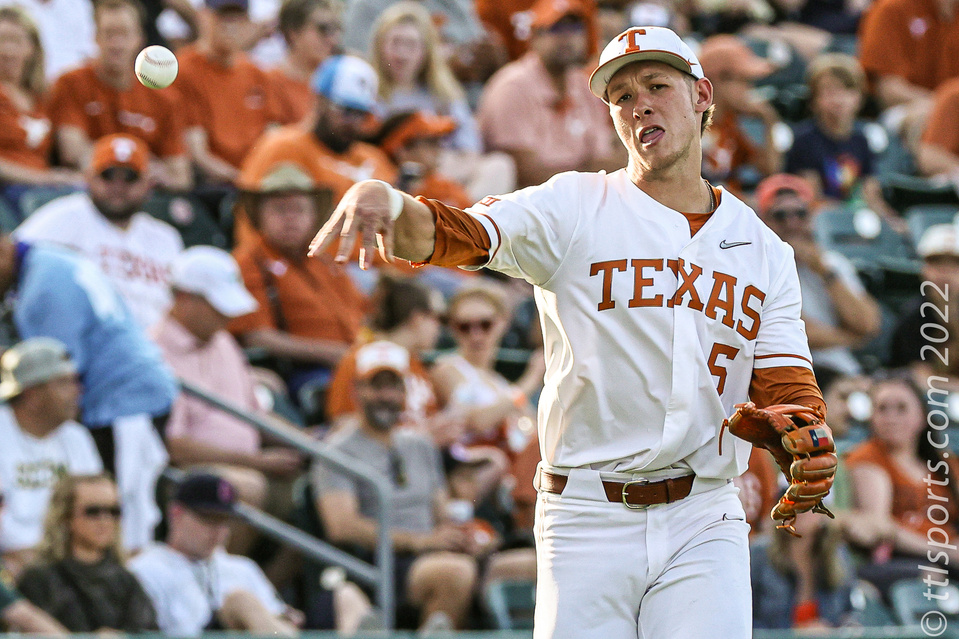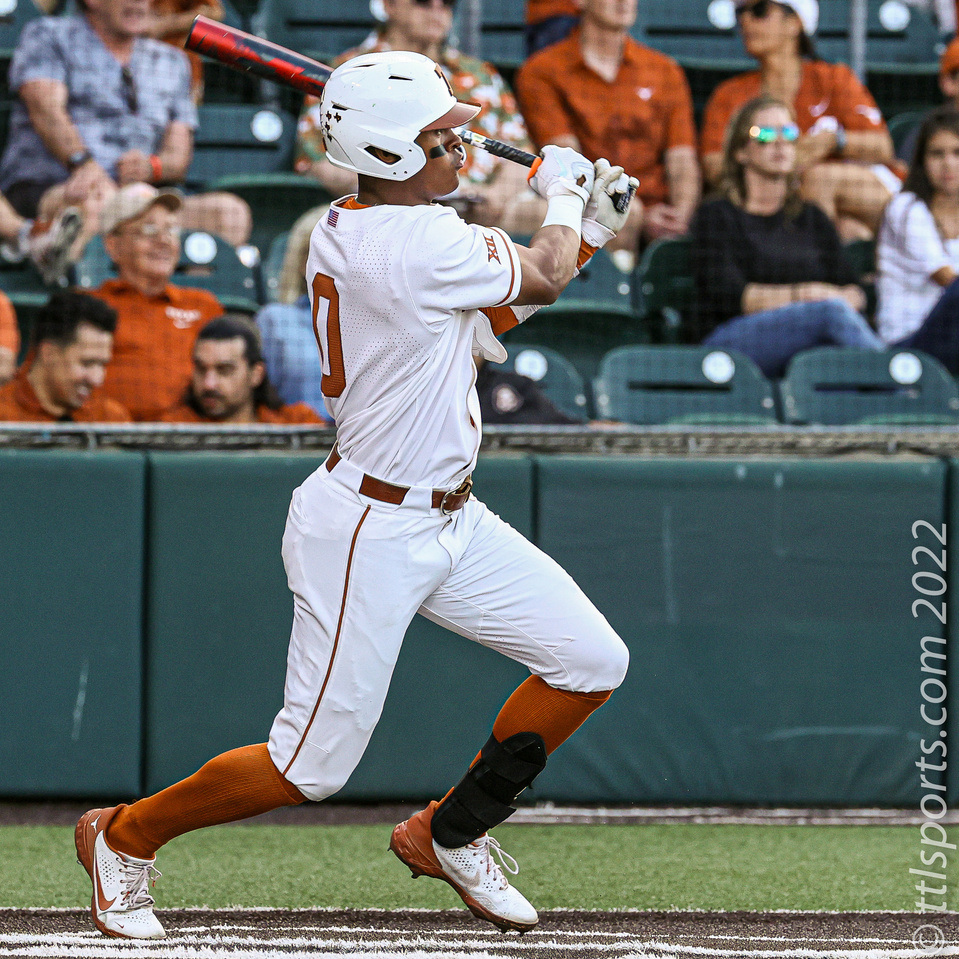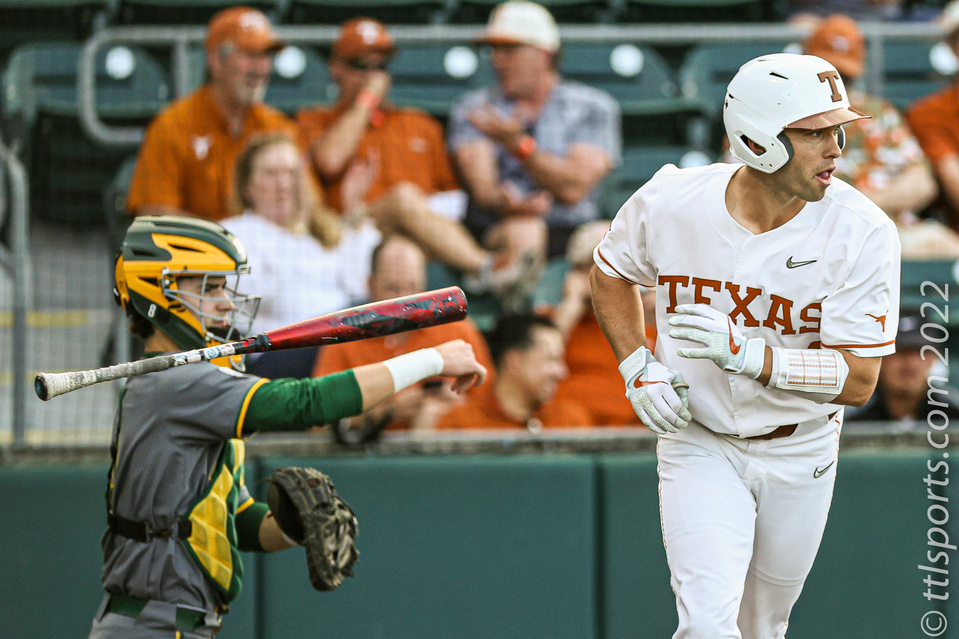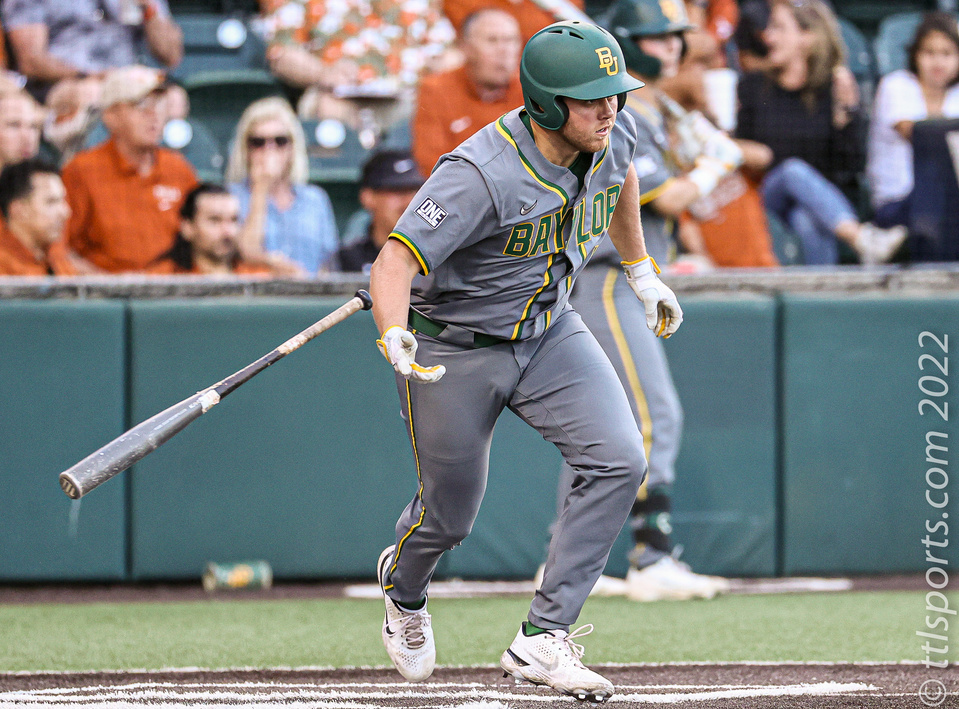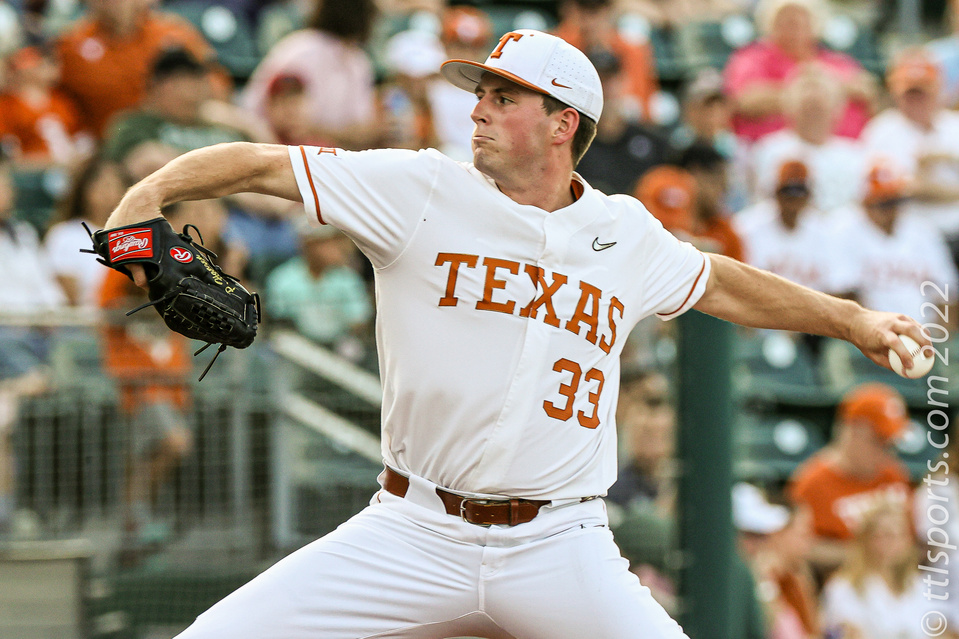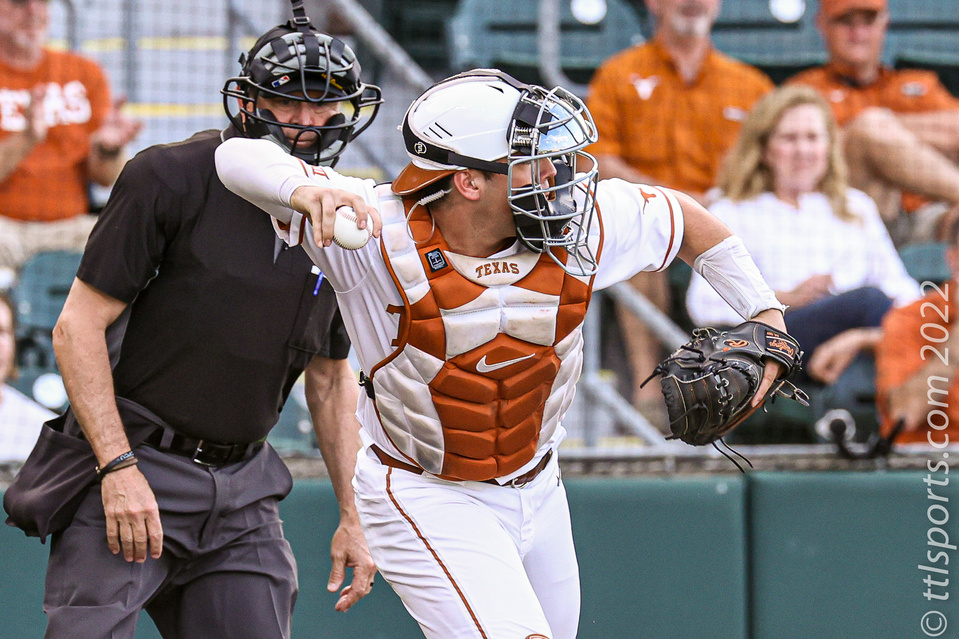 Texas showed no mercy as they defeated Baylor 20-1 on Friday. Texas sent 40 batters to the plate, and batted around the order in the 4th and 7th innings.
Texas was led offensively by Trey Faltine with 3 hit in 5 at-bats for 5 RBIs. Douglas Hodo III also went 3-for-5 for 2 RBIs with a home run and a double. Ivan Melendez, Silas Ardoin, Kimble Schuessler and Skyler Messinger all homered for the Horns.
Baylor's lone run came in the 3rd inning on a single by Tre Richardson to score Esteban Cardoza-Oque.
Texas' starting pitcher Pete Hansen (W) improved his record to 7-1, allowing 1 run in 5 innings. Hansen struck-out 4 batters and walked 1. Zane Morehouse pitched 3 innings of scoreless relief, allowing just 2 hits, and striking out 3. Daniel Blair faces just 3 batters in the final frame to close out the game.
Baylor starting pitcher Will Rigney (L, 2-2) endured the loss, allowing 1 run on 1 hit in what is officially recorded as 1 inning's work. Rigney walked the lead-off batter in the second inning and then left the game feeling a twinge. The real damage, however, was done to reliever Jake Jackson, allowing 10 runs on 10 hits in 2.1 innings pitched.